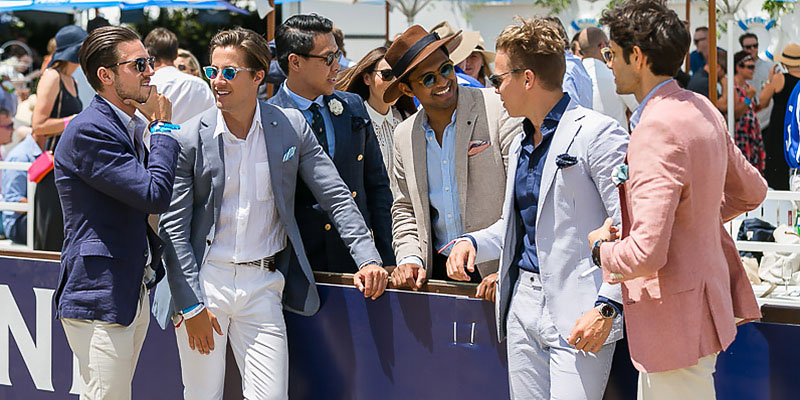 Summery, breezy and light were the sartorial choices of attendees for Portsea Polo 2016. For gentlemen, linen tailoring was predominant, with lightweight blazers emerging as the staple piece for summer. Chinos were expected, and the shapes and colours didn't disappoint. Rolled up and in lighter tones, chinos were worn appropriately and were a great demonstration for how this trouser should be styled in the hotter months. Shorts were also elected by many gents and skimmed above the knee. Brown loafers were in abundance, and white trainers were also favoured. We also saw some novel incorporations of denim.
For women, ease and practicality played a vital role, with summery whites and billowy silhouettes lending a relaxed ease to individual aesthetics. Female footwear was also elected in beige and brown colour choices, working well with the mostly white and light colour palettes many attendees went for. Straw hats and darker eyewear also prevailed as the favoured accessories for both men and women.
GALLERY
SUBSCRIBE TO OUR NEWSLETTER
Subscribe to our mailing list and get interesting stuff and updates to your email inbox.