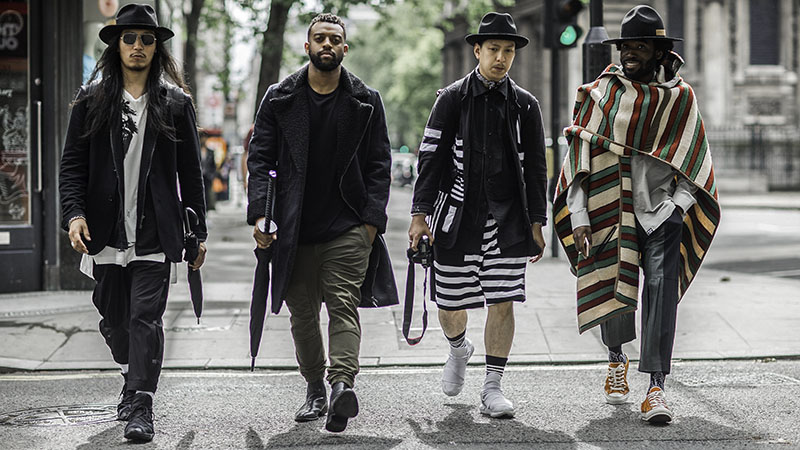 With its typically chilly weather, London always brings us inventive ways to dress for winter. From the street style from London Men's Spring/Summer 2017 Collections, we were (ironically) treated to more winter style inspiration. The cold forced attendees to become more creative with ways to dress for practicality and aestheticism alike. This time around, we were treated to something a little different from the Brits. What can you expect from our featured street photographs? Boyishly brilliant pieces and incorporation of novel prints and bright colours perfect for every man all year round.
Bombers were a favoured jacket style of choice as were preppy blazers and typical double-breasted numbers. We also saw a turn to more shiny fabrics and texture was embraced more prominently. It also wouldn't be London street style without some great denim and leather, that was done well with unexpected accompanying pieces. Whilst there wasn't an overwhelming supply of eccentricity, some key pieces really stood out for their boldness. Overall, a relaxed look was observed and the streets of London became saturated with rich tones and billowy shapes and silhouettes.
GALLERY
SUBSCRIBE TO OUR NEWSLETTER
Subscribe to our mailing list and get interesting stuff and updates to your email inbox.