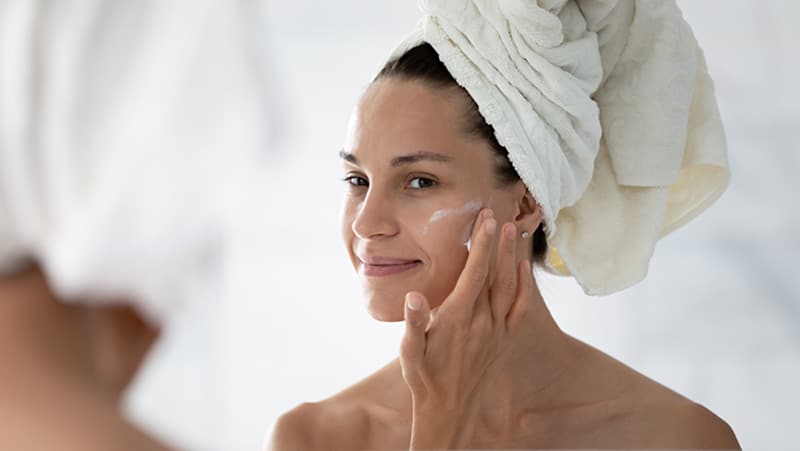 Moisturizing is the one step in your beauty routine that you should never miss. The hydrating effects of moisturizer keep skin youthful and in prime natural condition, meaning that you look great and need less makeup. But did you know that using the wrong moisturizer for your skin type could actually lead to worse skin? Choose a formula that is too heavy, and you could be stuck with breakouts, or pick one which is too light, and you might be facing dry skin and more wrinkles. Luckily for you, we've made choosing the right moisturizer a breeze with help from Corey L. Hartman, MD, the founder and medical director of Skin Wellness Dermatology in Birmingham, Alabama.
Best Face Moisturizers
1. PAULA'S CHOICE Resist Skin Restoring Moisturizer SPF 50
This moisturizer is your one-stop shop when it comes to sun protection and hydration. With SPF 50, glycerin, shea butter, and antioxidant-rich ingredients like coffee seed extract and apples – you won't have to sacrifice healthy skin for a bronzed glow. People of all tones note that its blendable formula does not leave behind any dreaded grey cast but rather keeps the complexion balanced while providing maximum coverage from UV rays, so there is no need to fear forgetting sunscreen ever again!
BUY: Amazon BUY: Paula's Choice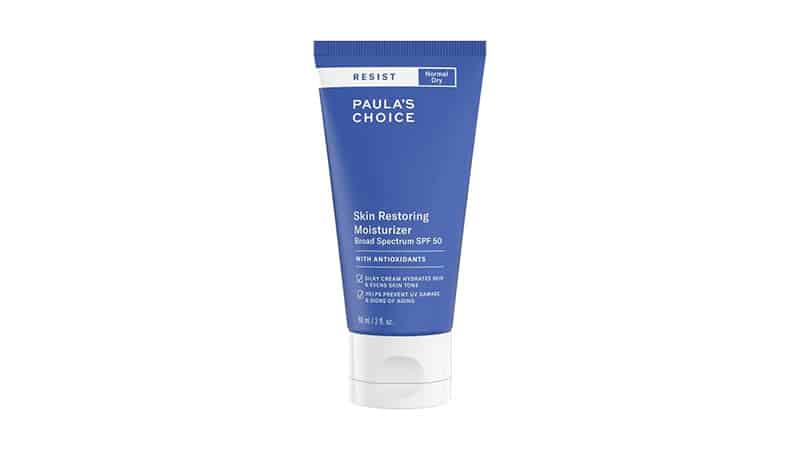 2. Weleda Skin Food
This one-of-a-kind moisturizer has skyrocketed in popularity, achieving cult status. Icons like Julia Roberts and Victoria Beckham swear by it for its thick texture that leaves behind a luminous sheen. In fact, many even use it as an alternative to highlighter! But the versatile product is not limited to facial care – you can apply this powerhouse of hydration wherever your skin needs some extra love: hands, body parts, or hair included!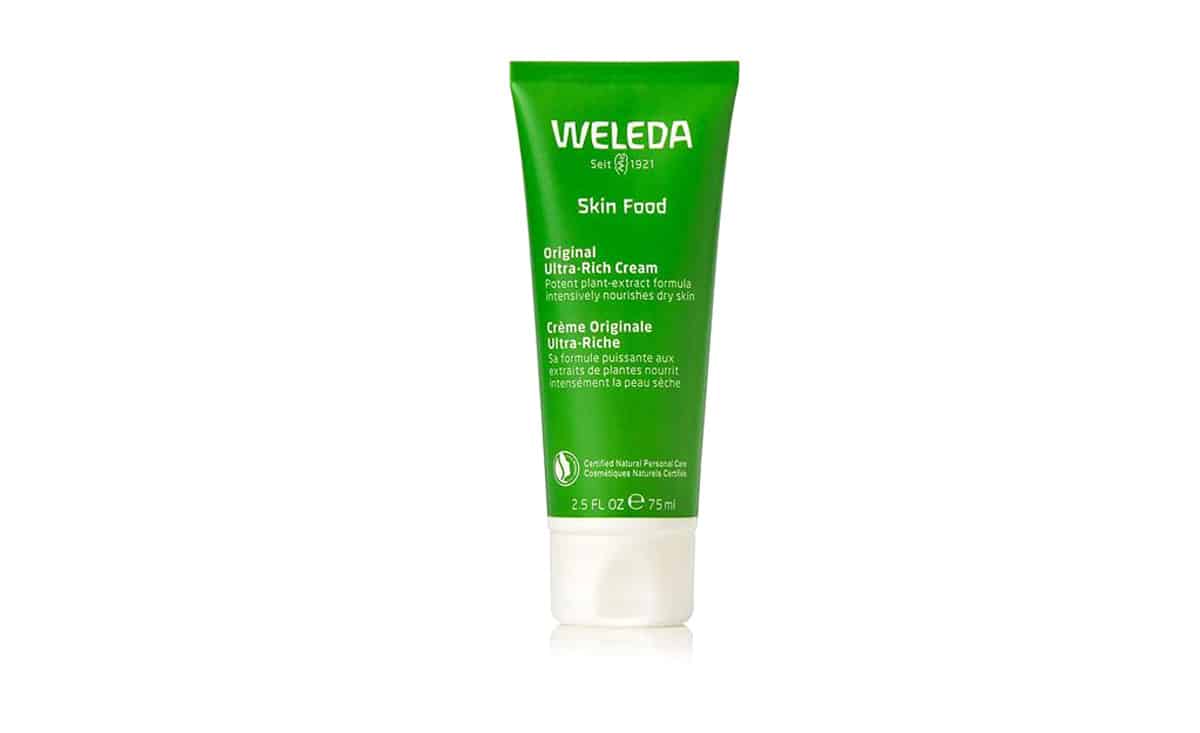 3. DR. JART+Ceramidin™ Cream
If you're seeking a powerful solution for dry skin, this moisturizer is an excellent choice. With five different kinds of ceramides that help protect your moisture barrier and retain hydration in the pores – not to mention nearly 900 glowing reviews – it's no surprise this product has been dubbed "intense" by many satisfied customers.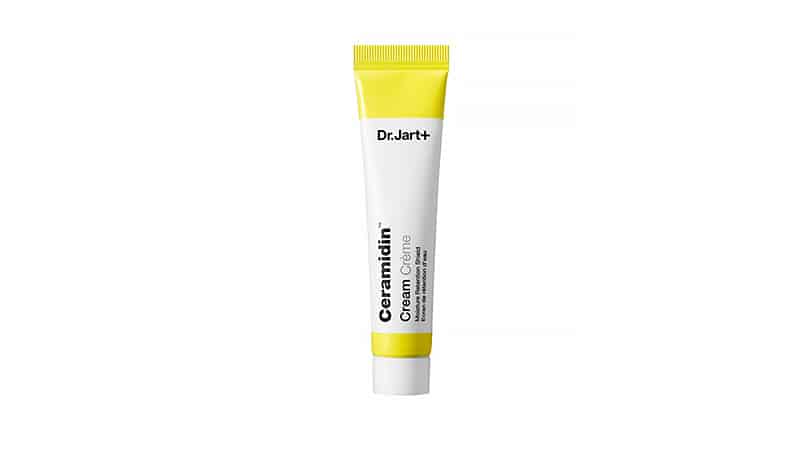 4. Olay Regenerist Deep Hydration Regenerating Cream Moisturizer
This tried-and-true product has been renowned in the beauty world for its excellent performance and lack of scent, making it a great choice for those with sensitive skin. Formulated with high concentrations of hyaluronic acid and niacinamide, one application provides long-lasting hydration to leave your complexion feeling softer than ever — demonstrated by an impressive 9,000 four-star reviews on Amazon!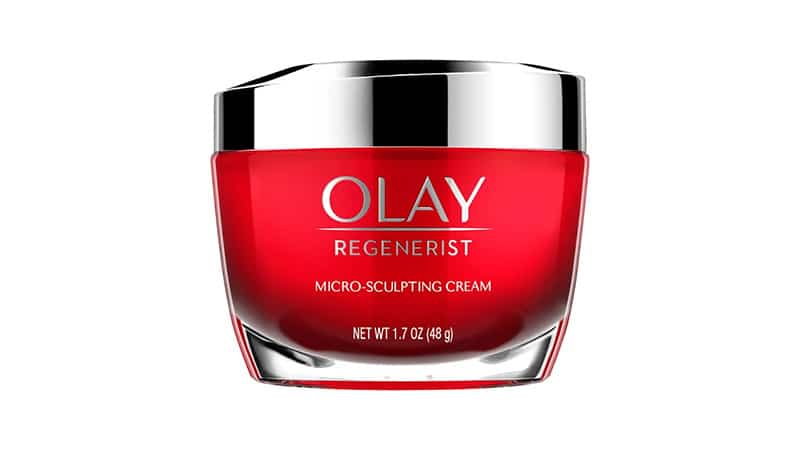 5. Bio-Oil Dry Skin Gel, Face and Body Moisturizer
Dr. Hartman loves Bio-Oil Dry Skin Gel for its unique feeling when applied to the skin, which transforms from a gel into the oil without leaving behind a greasy residue. This potent moisturizer is formulated with shea butter, glycerin, and urea that shower the skin with intense hydration. At the same time, vitamin B3 aids in long-lasting moisture retention – something over 300 Ulta reviewers can attest to!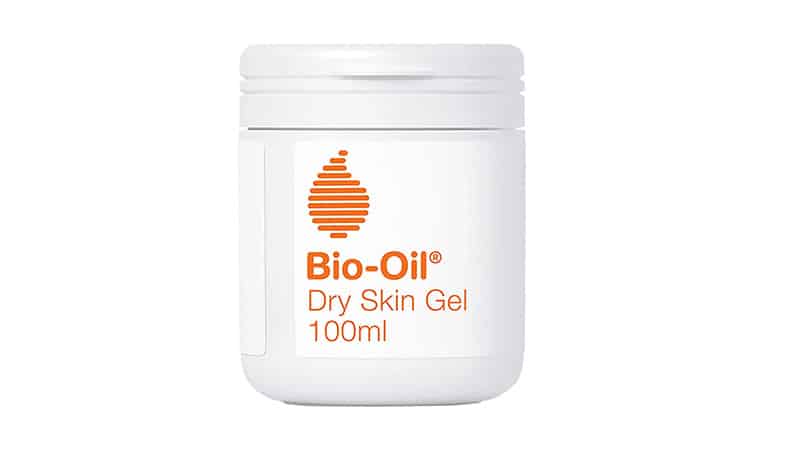 6. CeraVe AM Facial Moisturizing Lotion SPF 30
Get summer-ready with this acclaimed must-have skincare product! Offering both essential moistures from ceramides and strong SPF 30 protection, Dr. Hartman's sunscreen is the perfect pick for those who'd like to keep their beauty routine simple but reliable. Satisfying thousands of customers worldwide, it guarantees long-lasting hydration that absorbs in a flash – no wonder it carries an impressive 4.5-star rating out of five stars!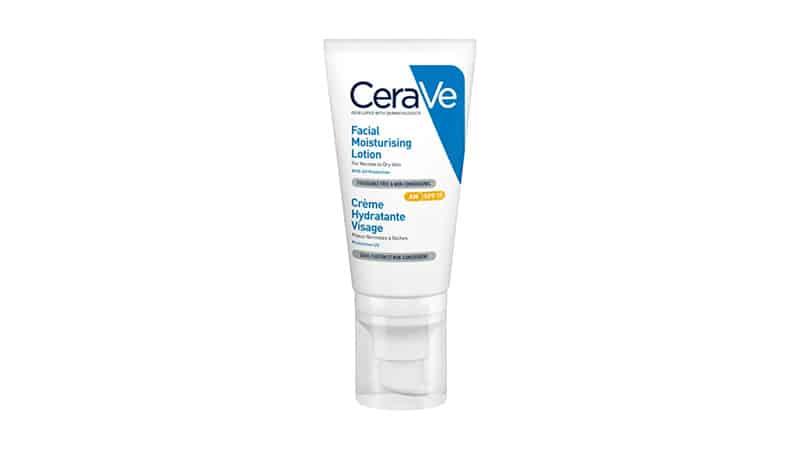 7. La Roche Posay Effaclar Mat Anti-Shine Face Moisturizer for Oily Skin
Dr. Hartman's latest formula offers an ideal solution for those struggling with excess oil and shine – a lightweight, non-greasy formulation that restores the skin's barrier while reducing visible pores and providing superb makeup coverage. Praise from one customer who has acne-prone combination skin described this as "unparalleled perfection" after trying it out!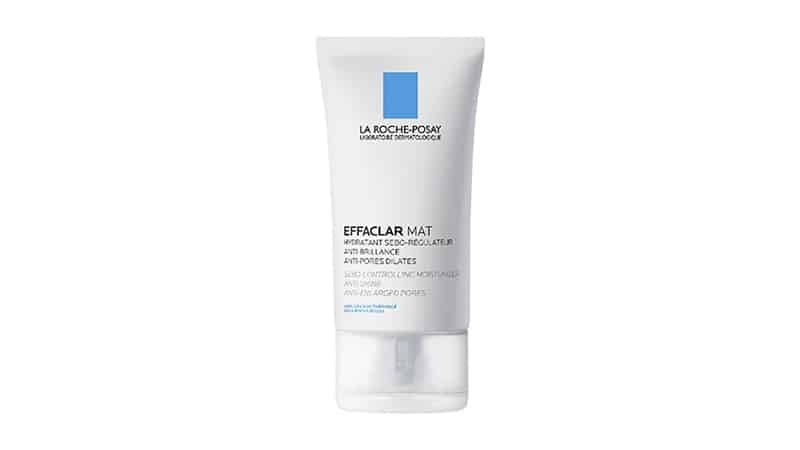 8. First Aid Beauty Ultra Repair Cream Intense Hydration
Battle dryness and irritation with this luxurious, heavy-duty moisturizing cream. Not only is it ideal for those dealing with the Retinoid Uglies – Sephora reviewers have praised its effectiveness on even Accutane users! Formulated to lock in hydration, shea butter and colloidal oatmeal work together to reduce itching – perfect for intense skin care needs.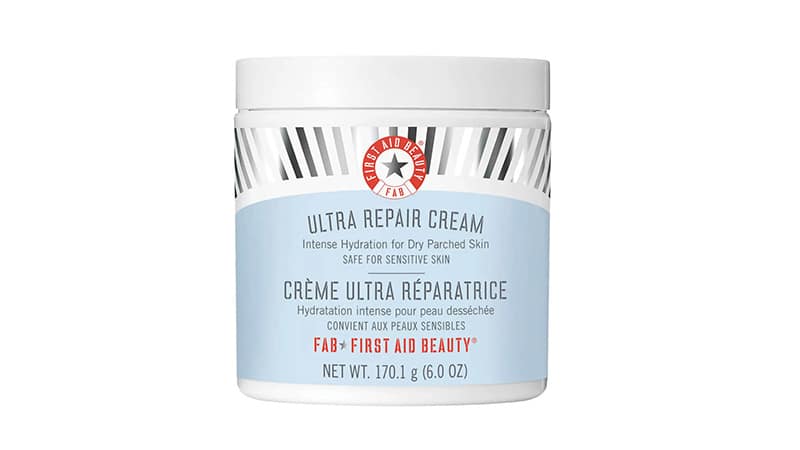 9. Avène Cicalfate Restorative Skin Cream
For those suffering from chronic eczema, this incredibly soothing French drugstore cream may be the answer you've been searching for. Utilizing thermal spring water is known to possess healing powers. It boasts clinical results which back its effectiveness in restoring skin barrier integrity – it's even suitable enough to use on infants! An all-around solution with virtually instant results? Yes, please!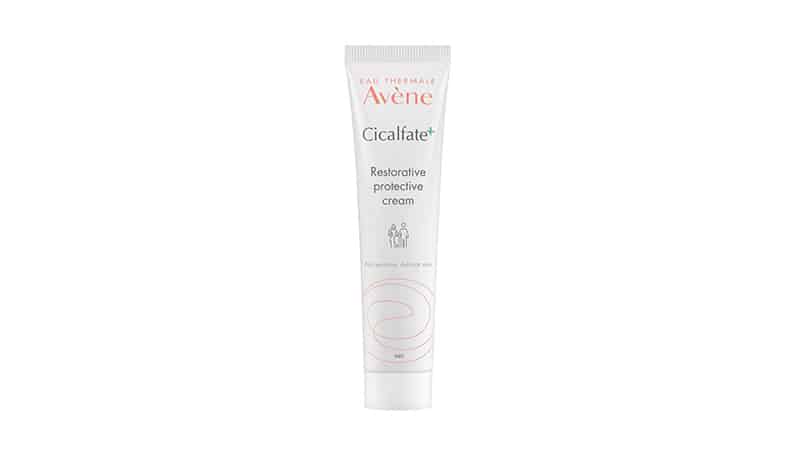 10. Drunk Elephant Lala Retro Whipped Cream
Get ready to experience luxurious hydration with this unique facial moisturizer. Its light, fluffy texture is not only gentle on sensitive skin but also packed full of high-performing plant oils and vegetable fatty acids – no silicones or waxes needed! Rated one of the best in its class by cosmetic cop Paula Begoun, you'll find it easily absorbs into your dry areas for lasting moisture that's sure to restore a healthy glow.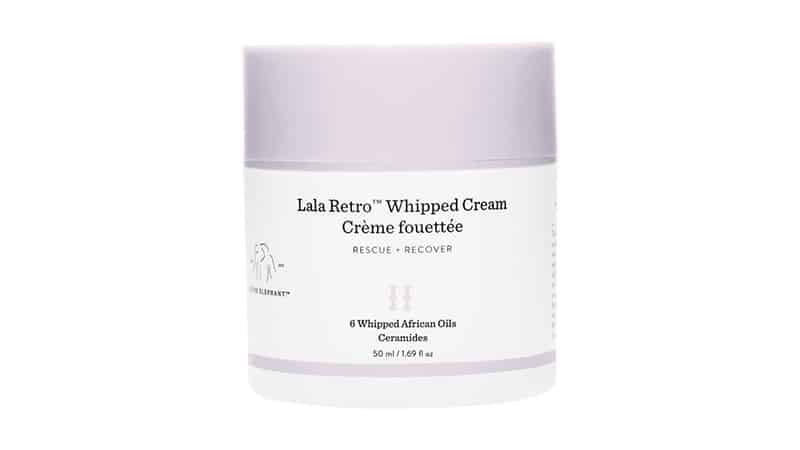 Moisturizers for Skin Types
Dry Skin
Harsh winter conditions often cause dry skin. The combination of cold, dry air outside and heated air inside can leave skin parched and damaged. Often appearing flaky and unappealing while feeling tight and uncomfortable, dry skin needs hydration. Quench your thirsty skin with the right kind of moisturizer. Look for powerful and rich products in creams and gels which contain hydrating ingredients, like shea butter, hyaluronate, ceramides, and lanolin. These moisturizing superheroes will have your complexion glowing and your skin perfectly smooth in no time. Just make sure you double down with both a day and night moisturizer to ensure ultimate hydration.
Oily Skin
Oily skin can leave you constantly reaching for blotting paper and powder touch-ups. If you're scared that adding a moisturizer to your beauty routine will only serve to make the problem worse, you needn't worry. The skin often produces extra oil due to dryness, so moisturizing can help reduce oil if you use the right kind. Control your oily skin by choosing lightweight moisturizers which are oil-free or non-greasy. Look for products that contain hyaluronic acid in a lotion, serum, or gel formula to ensure that hydration is locked in while grease is banished.
Combination Skin
It can be hard to find the right facial moisturizer when you have combination skin. Do you invest in a product that will rid you of those pesky dry patches or one that will help you take care of those annoying oily spots? Too much of either, and you'll likely find yourself exacerbating your skin problems rather than solving them. The answer is to opt for a lightweight moisturizer and concentrate it on the areas you need it most. Apply more moisturizer to typically dry areas such as the cheeks and jawline and less to the naturally oily T-zone of your forehead and nose.
Sensitive Skin
Finding the right moisturizer when you have sensitive skin can be hit-and-miss. Accidentally buy one with ingredients that irritate your skin, and you could find yourself with a red, blotchy, itchy or swollen face before you know it. Whether you have allergies, rosacea or eczema, save yourself the trouble and always buy products that calm sensitivity. Choose fragrance-free options to reduce your risk of irritation and avoid moisturizers that use any sunscreen ingredient other than zinc or titanium. Always look out for gentle, cream moisturizers that contain natural ingredients, and remember to patch-test new products.
Anti-Ageing Moisturizers
Your skin encounters drying and damaging situations every day. Everything from the sun and air conditioning to pollution and bacteria can harm the health of your skin. Exposure to these elements over time can lead to premature aging, dark spots, and wrinkles. Luckily, anti-aging moisturizers work wonders to hydrate skin and keep it looking youthful. These moisturizers work to fight the signs of aging and reduce the appearance of lines and wrinkles. They also brighten the complexion and enhance elasticity. To turn back the clock on your skin, choose rich, cream moisturizers and remember to use a night cream as the skin regenerates best while you sleep.
Tinted Moisturizers
Tinted moisturizers are perfect for when you're in need of a moisturizer and some makeup coverage but don't want to clog your pores. Invest in a tinted moisturizer and use it as a replacement to your foundation when you're experiencing breakouts or your skin is feeling a bit dry. The light consistency of tinted moisturizer creates a "barely there" makeup look while enhancing the skin's natural appearance. These dual-purpose moisturizers also make a great base in summer when the hot weather means that the foundation may be too heavy. To pick the right tinted moisturizer for you, choose the shade which is closest to your natural skin tone. You'll soon experience great skin with a subtly glowing complexion.
Moisturizers with SPF
If you spend a lot of time outdoors, a moisturizer with SPF is a necessity. We all know the harmful effects the sun can have on our skin, including skin cancer and premature aging, which is why we must protect it. Even if you work indoors, switch up your traditional daily moisturizer for one with SPF during the summer months and keep some on hand for surprise sunny days throughout the year. Doing so will ensure that you're always prepared to keep your skin healthy and youthful. Choose a non-greasy formula, and you'll be able to wear makeup comfortably over the top too.
Natural and Organic Moisturizers
Natural and organic moisturizers can be great alternatives to traditional products. Enriched with nourishing plant-based ingredients, they can be just as powerful and beneficial as any generic, chemical-based product. Avoiding the use of harsh detergents, chemical preservatives, and artificial fragrances, natural and organic moisturizers often make the best choice for those with sensitive skin. The potent mix of vitamins and antioxidants works to care gently but effectively for the skin without causing irritation. Look out for products that contain at least 95% natural or organic ingredients to be sure that you're choosing the safest option.
Best Face Moisturizer FAQs
What Ingredients Should You Look for in a Moisturizer?
Dr. Hartman highly recommends the use of hyaluronic acid, glycerin and ceramides to keep skin hydrated and healthy. Hyaluronic acid helps retain moisture in skin cells for increased elasticity; glycerin is a potent source of hydration while ceramides shield against pollutants & irritants from outside sources.
What Step Is Moisturizing in a Skin-care Routine?
Dr. Hartman emphasizes that to keep your skin looking its best, a moisturizer is key! Don't forget— twice daily application during colder, dryer months should be part of the routine; first apply serum or retinol at night and sunscreen in the morning before finishing up with oil and moisturizer.
SUBSCRIBE TO OUR NEWSLETTER
Subscribe to our mailing list and get interesting stuff and updates to your email inbox.