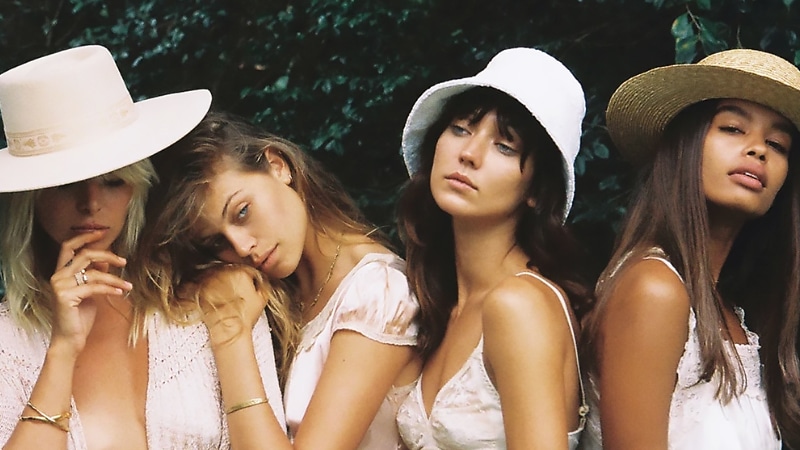 The temperature is certainly on the rise, and this season, it's more important than ever that you take care of your skin. Wearing a hat during summer is a great way to elevate your outfit but also to stay sun-smart. Not only can you unleash your inner aesthetic, but you can truly master the latest trends of the season while staying cool in the heat. No matter if you already have an extensive collection or you've never found the right hat for yourself, here are the best summer hats you will be wearing all season – we guarantee it!
1. Fiorucci
Fiorucci takes the beauty of Italian art and mixes it with the swinging scene of London and the party scene of New York. Founded in 1967, it has remained one of the most recognizable brands, which experienced a resurgence in the 2000s and today. With its iconic cherubs and a 90s throwback style, you can choose from a range of caps and bucket hats for your outdoor adventure. Style these with other Y2K pieces and keep yourself looking fly while staying smart under the sun.&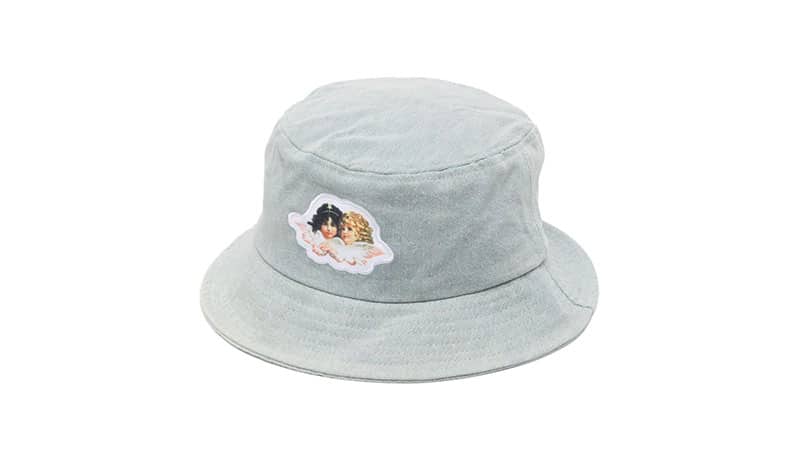 2. San Diego
As its name suggests, this hat brand takes its inspiration from the sunshine in San Diego. With the hot California sun, it pays to be prepared, so you may as well do it in style. You can find oversized designs made from raffia, paper braid, and other textures, which shield you from the harsh rays. Choose from a wide range of shades and designs – you can find something stylish that you can wear every day.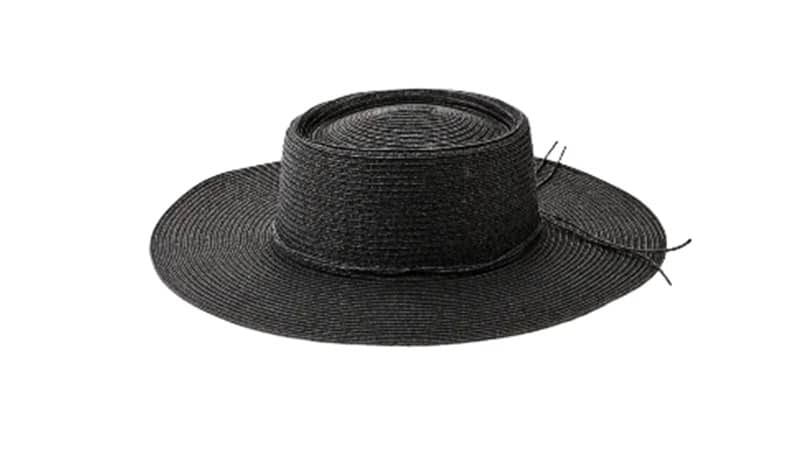 3. Gucci
If you want to make a statement, try your hand at Gucci. These hats are more than just great protection for your skin, and they're also a stylish addition to any summer ensemble. Gucci has been at the forefront of Italian luxury for more than 100 years, and its iconic interlocking GG logo looks great with many outfits, no matter the occasion. Choose from a wide selection of bucket hats, caps, fedoras, and papier styles. From the beach to a photoshoot in a park, you will look fresh off the runway in an instant.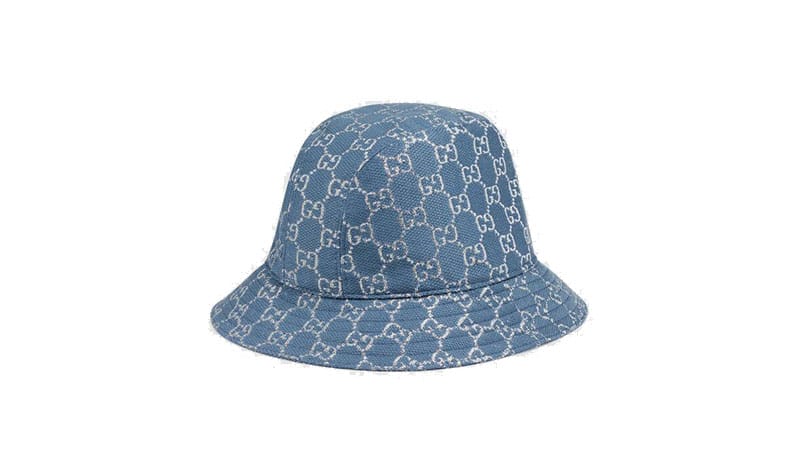 4. Lack of Color
Lack of Color is an Aussie label that understands the importance of staying safe under the sun, it combines practical protection with timeless styles. There's a hat that can flatter everyone -you can find out what style suits you best with their face shape guide. From fedoras to wide-brimmed hats and cloches, you'll be able to wear these season after season for years to come. Check out their classics and straw hats for the perfect summer accessory.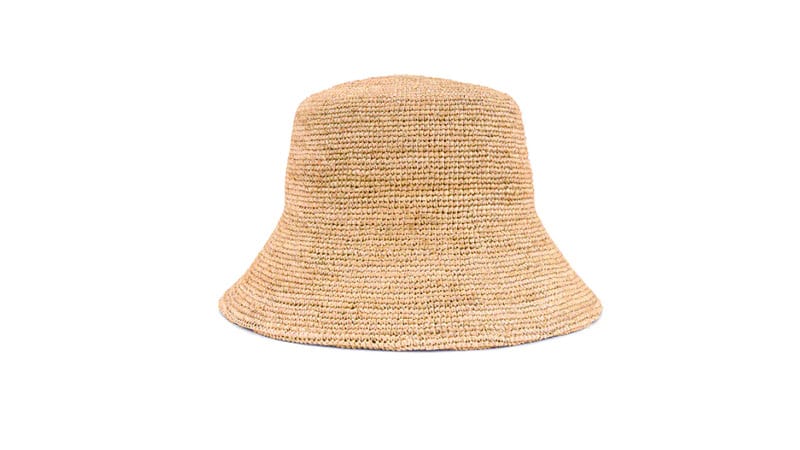 5. Paco Rabanne
Paco Rabanne is one of the most iconic brands of the last two centuries. Made famous with its chain dresses in the 60s, the label remains original and unique to this day. You can find a wide range of bucket hats in quirky and fun designs, with loud colors and cute slogans across the front. This season is all about the Y2K aesthetic, so experiment a bit with one of these cool accessories – it's the perfect way to complement a summer outfit.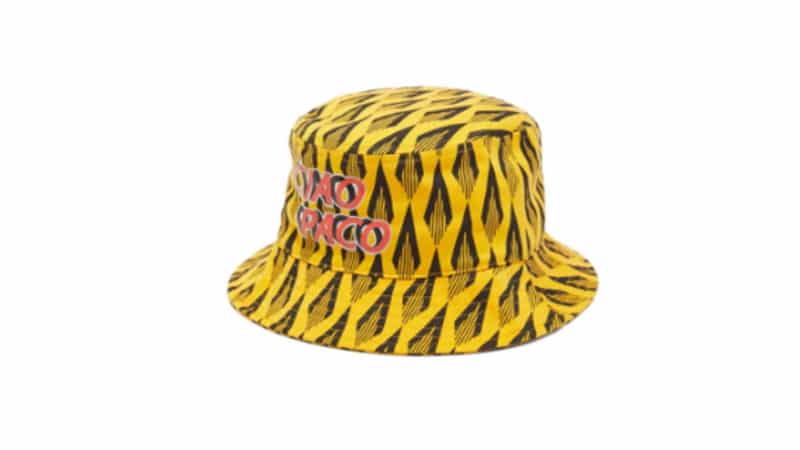 6. Fendi
Arguably one of the most iconic and easily recognizable logos of the fashion world, Fendi isn't just a fur company anymore – it's now a staple in any fashion lover's wheelhouse. These hats are timeless, bold, and a perfect way to style a summer ensemble. Whether you love a baseball cap, wide-brimmed silhouettes, or even a fun bucket hat, there are so many styles that you can choose from to rock every day. While the price point is a little high, this is an investment that you will wear for years.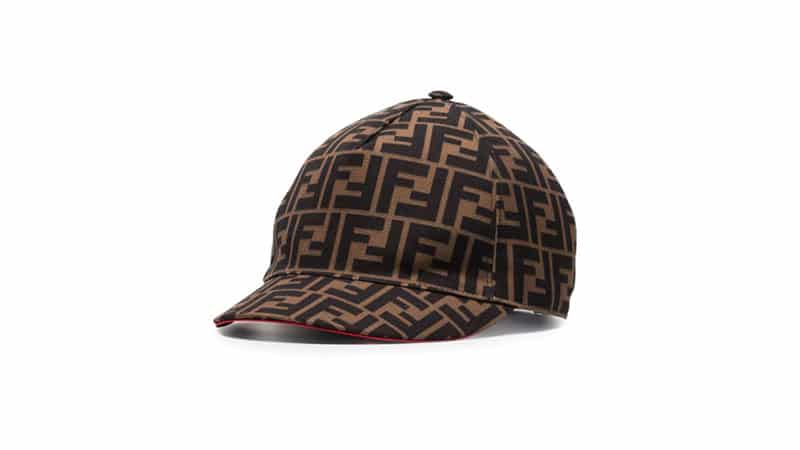 7. Eric Javits
Did someone say timeless? That's what these hats from Eric Javits are, and we are obsessed with them. With a classic silhouette, sturdy construction, and effortless style, you will want to wear them from the beach to a cafe or picnic and never take them off. The beauty behind this headwear is the versatility of its design. Not only is it wonderfully beautiful, but you can also roll these up. The Sqquishee material is resilient and innovative, making it the smartest accessory in your wardrobe.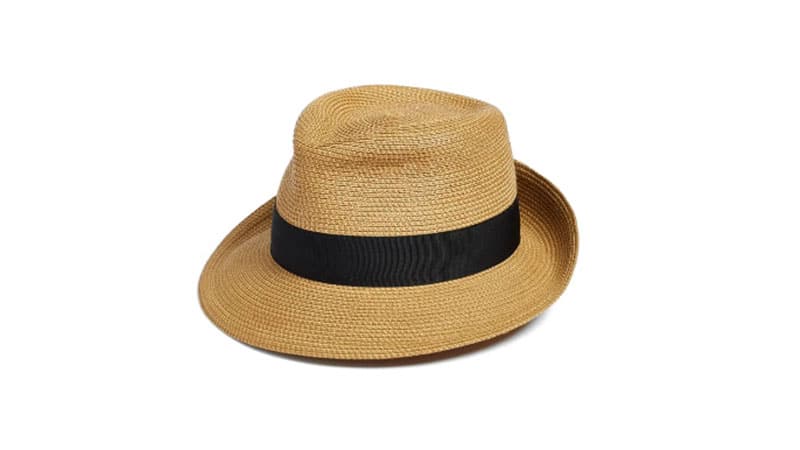 8. Janessa Leoné
If you're on the lookout for a stylish and totally refreshing hat, then Janessa Leoné is perfect for you. With understated yet totally original designs, you can find something that matches almost every outfit in your closet. Each accessory is crafted using long-lasting and ethically sourced materials. The designs are reminiscent of the designer's home in Southern California, so you can trust that you are wearing something to protect you from the hot summer's day and do it with the utmost style.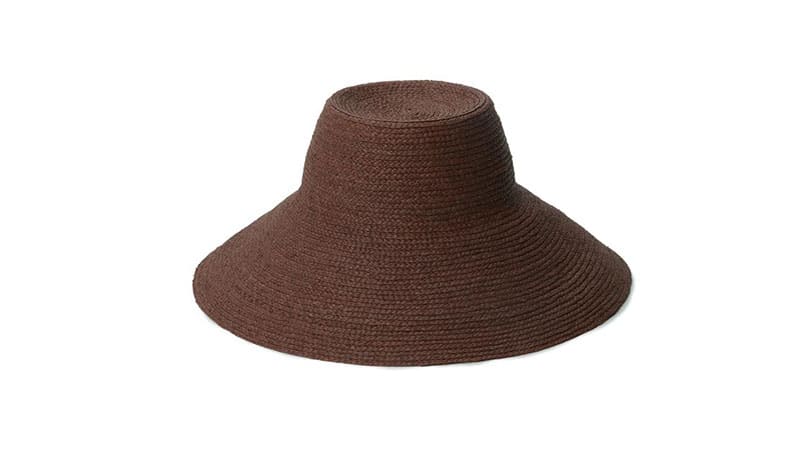 9. Chloé
Escape to the golden sands of French Riveria with one of these stunning hats from Chloé. With its history traced back to the 50s, this designer has developed a unique and timeless yet trendy style that will suit anyone and they are perfect for any occasion. From straw wide-brimmed hats to visors and everything in between, you can protect yourself from the harsh rays with ease and comfort.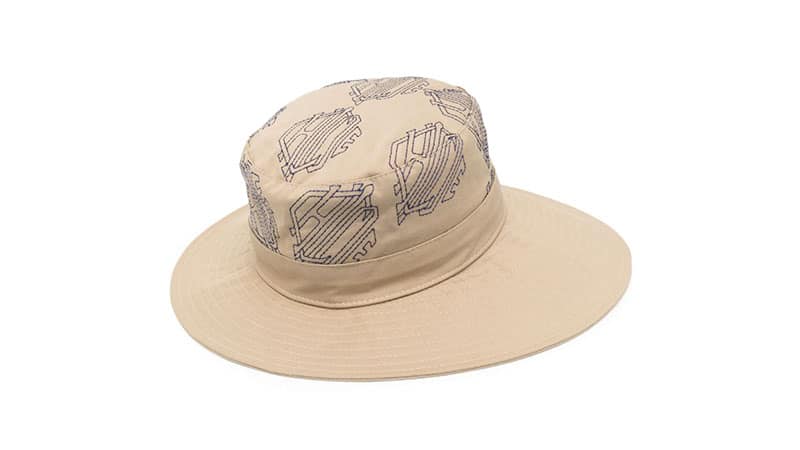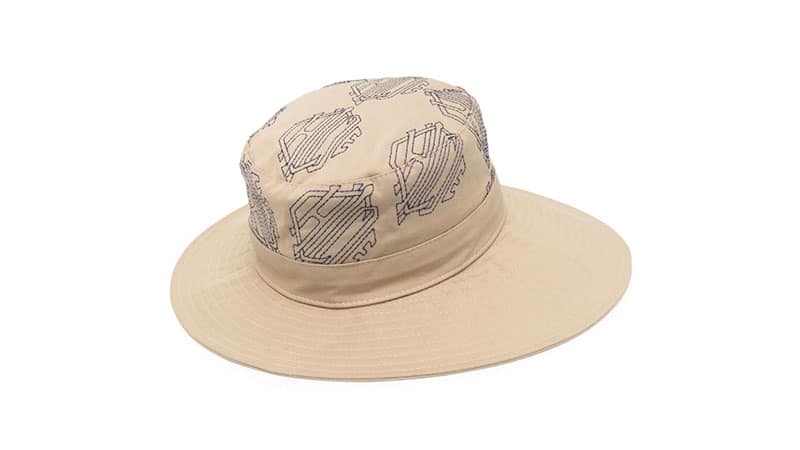 10. Yosuzi
This London-based accessory brand takes the most stylish and on-trend pieces and creates an effortless feel. A native of Venezuela, the designer finds her inspiration from the designs from her heritage and blends them with modern silhouettes. You can find sun hats, fedoras, and many others, created with 100% Iraka Palm straw and finished with handmade touches. Each hat takes roughly eight hours to make, and it's so stunning that it will last a lifetime.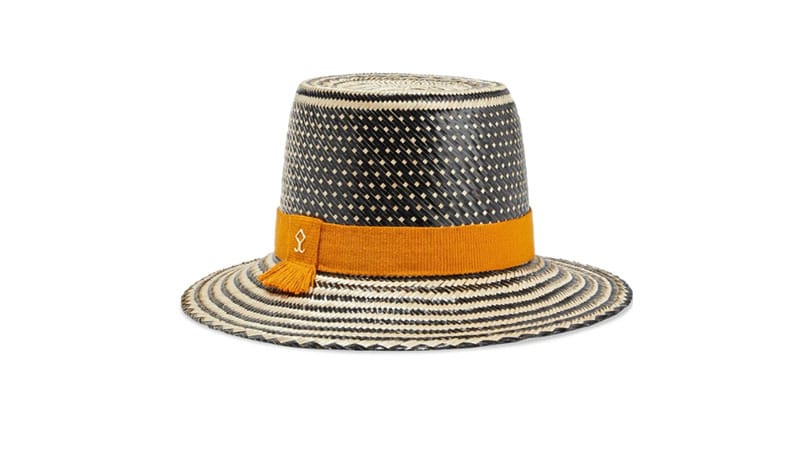 11. Helen Kaminski
These hats from Helen Kaminski are iconic in nature and transcendent in style. They're constructed using Madagascan raffia, making them a breathable and stylish option for hot summer days. Whether you're lounging by the pool or taking a day trip with friends, this is the perfect accessory for your wardrobe. There are visors, sun hats, fedoras, and wide-brimmed floppy silhouettes – you can find something that suits you perfectly, all season long.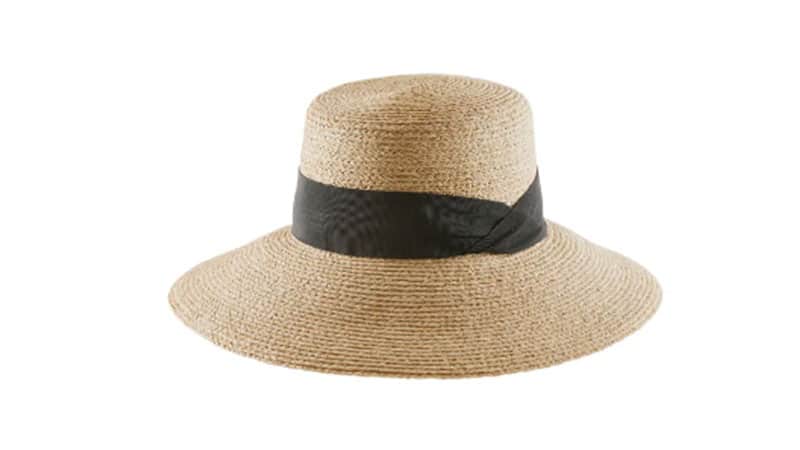 12. Cuyana
Sometimes all you need to create the perfect outfit is the right silhouette, and Cuyana is here to help create it. The collection features carefully curated fabrics, stylish designs, and precise attention to detail. The creator finds its sources from all over Europe, so you know you are wearing the latest trends and staying true to the summer spirit.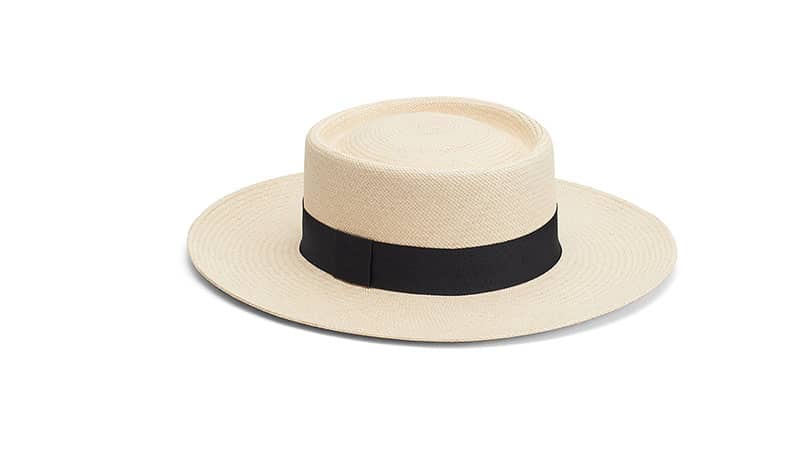 13. Asos Design
ASOS is a fantastic place to find your next favorite, and its in-house brand is sure to make an impression. From 90s-inspired bucket hats to Y2k prints and textures, you can find an accessory that matches your aesthetic for the season. For those extra hot days, why not go for an oversized fisherman hat or something with cute daisies all over? With so many colors and styles to choose from, you will want to try them all!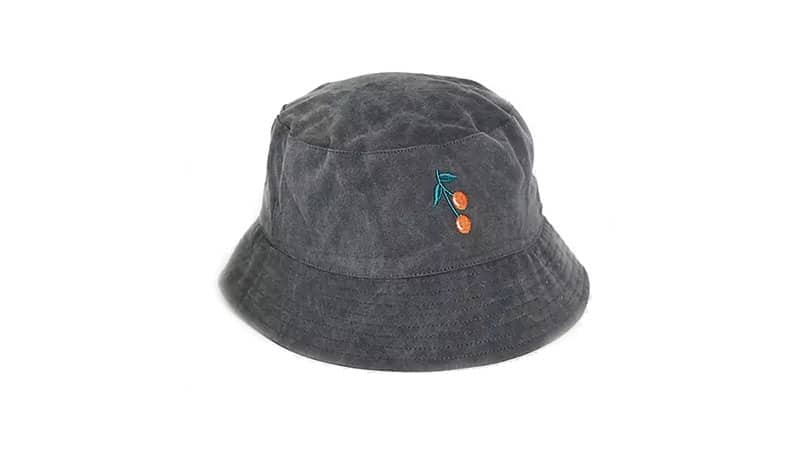 14. Collusion
Who doesn't love a throwback? The 90s are back in a big way, and Collusion is here to help you achieve the aesthetic. Printed bucket hats, block color baseball caps, and a wide range of super cute designs will prepare you for hot girl summer. What's more, this ASOS brand is a part of the Better Cotton Initiative, meaning you are doing your bit for the planet while looking cool.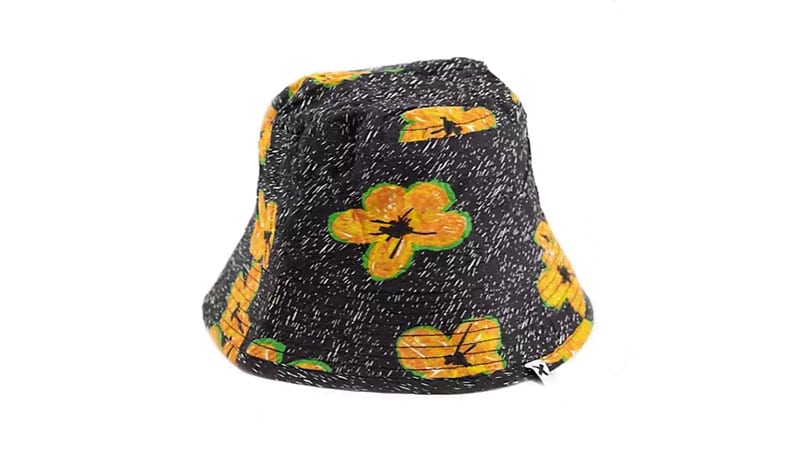 15. South Beach
Your day by the pool just got a bit more relaxing, thanks to these incredible hats from South Beach. You can go back in time with a stylish boater hat or take it to the future in a neon bucket hat – every style is suited for different aesthetics and occasions. Feeling edgy? Try your hand at a toweling cap. For the days where you want to bathe under the sun, you can't go wrong with an oversized frayed straw hat. You will want summer forever when you're decked in one of these accessories.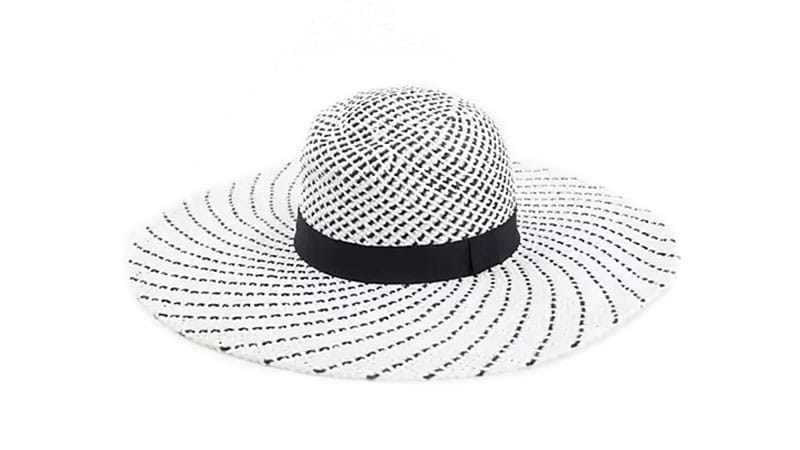 16. Reclaimed Vintage
Trends come and go, but timeless style is forever. Reclaimed vintage pieces from ASOS are sleek, effortless, and on-trend while staying ageless in their designs. Fashionable shades, bold prints, and funky textures help this brand stand out from the rest, and its vintage inspiration makes it a perfect piece for your next trip outdoors. Who knew staying safe from the sun could be this cute?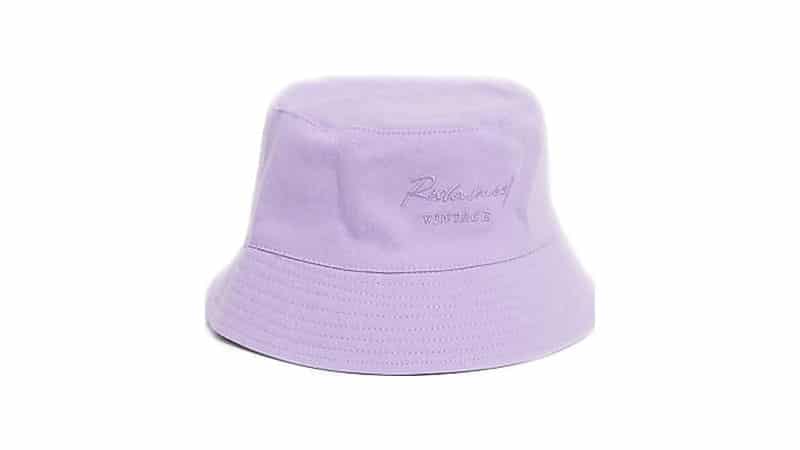 17. Nike
As a favorite amongst athletes and fashion lovers alike, Nike is a great place to start if you're looking for a new summer hat. These are made for the sun, sand, and sweat – whether you're taking a walk with your friends, relaxing by the beach, or working out in the park, these are the right accessories for you. Caps, bucket hats, and classic golf hats are available in a huge range of colors, patterns, and prints, so you will be protected from the harsh rays every day of the season, no matter what you're doing.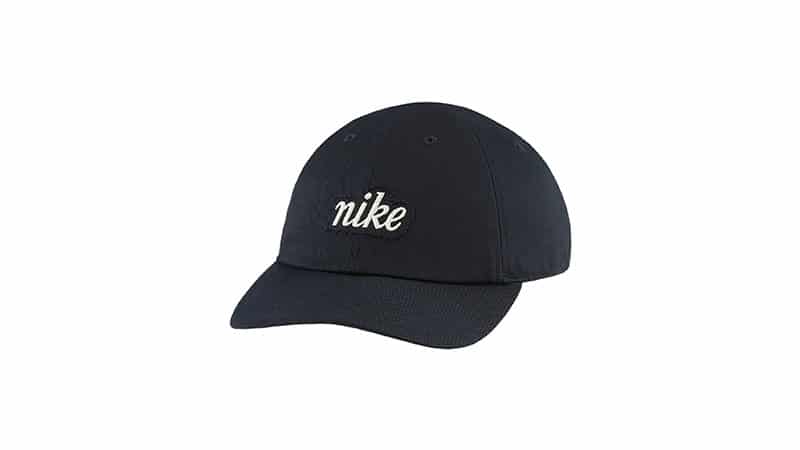 18. Mango
Looking for the hottest trends of the season? Look no further than Mango – it's the destination for all things stylish this season. From the funkiest fabrics like linen and cotton, quilted caps with adjustable straps, and reversible linings, you will feel ready to take on summer with a fresh look every day.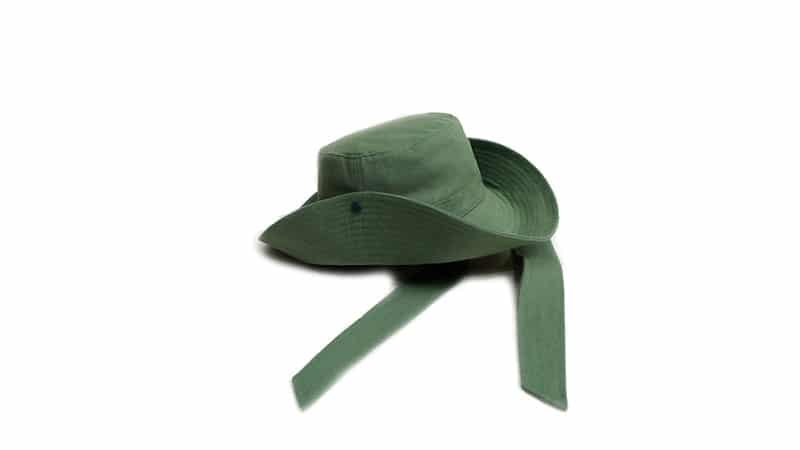 19. Kangol
Take the feeling of tropical waters with you everywhere in a sunshine-friendly Kangol hat. These accessories are cute, bold, and perfect for the person who wants to enjoy the season to its fullest. From Cannes to Cairns, you will soak up the sun without damaging your skin, so why not look super cute while doing it? Find animal prints, block shades, and distressed denim in a range of bucket hats, baseball caps, visors, and more – plus the little kangaroo logo is sure to brighten your already sunny day.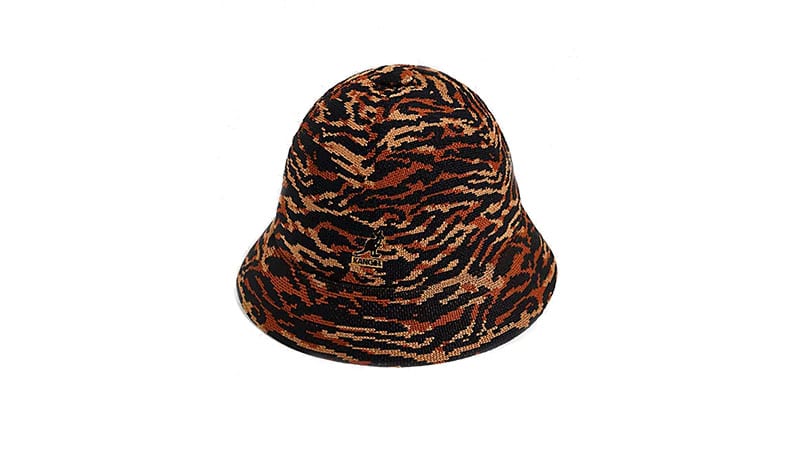 20. Maison Michel
Lover of the pastel trend or the soft girl aesthetic? This brand is the one for you. An eclectic mixture of fedoras, bucket hats, berets, and baseball caps scattered in soft colors, bold logos, and classic hues will have you wanting more. While these are a little on the pricier side, the quality and elegance in each design are worth the price tag. Maison Michel is famous for its luxurious and exquisite pieces – everyone should have one in their closet.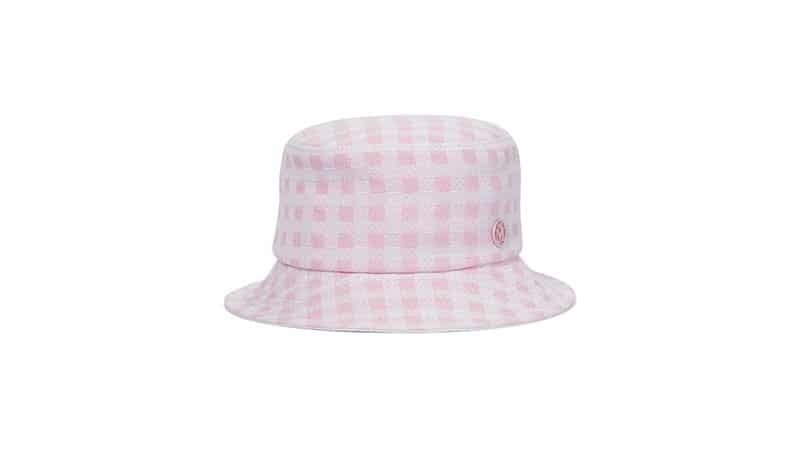 21. Etro
This Italian brand understands summer, and it shows with its hats. Full of European spirit and timeless silhouettes, you can wear these accessories from the beach to a poolside and everywhere in between. This brand is well established and has dressed fashion lovers since 1968 – its iconic paisley patterns are instantly recognizable. This is a label that exceeds all trends – it's a timeless classic that you can love for years to come.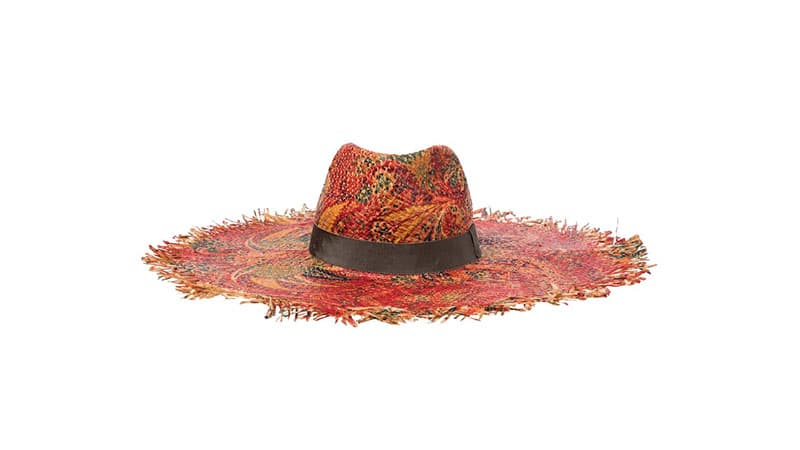 22. Faithfull the Brand
If you're dreaming of running away to Bali for a holiday, let this hat take you halfway there. These accessories will be your best friend all summer long, thanks to their flirty patterns, warm and sunny colors, and a fun and modern twist. Pair this with a white linen dress or cut-off shorts and an oversized T-shirt for an effortless hot girl summer look. The varying textures like terry cloth will keep you feeling fresh under the hot sun – trust us when we say you'll look as cool as you'll feel.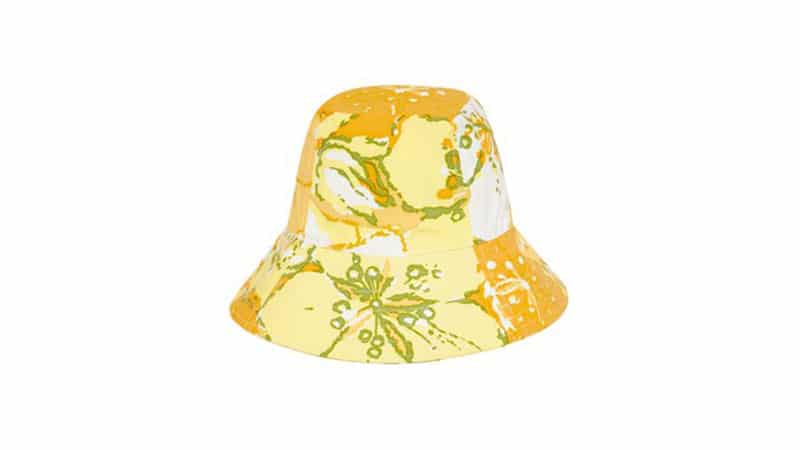 23. Balenciaga
Even though this label has been around for more than a century, its designs are as fresh as ever. This summer, take yourself to the streets of Paris or San Sebastian with a funky hat from Balenciaga. Combining effortless elegance with a bright and ironic twist, this brand exudes on-trend stylings without trying too hard. The hats feature the classic logo, distressed denim, bold colors, and classic designs – you'll get a model off duty vibe as soon as you try it on.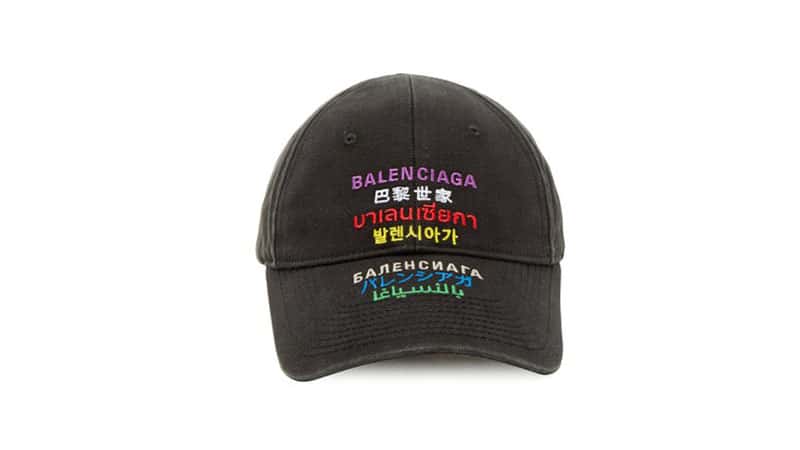 24. Kenzo
Kenzo remains an iconic and recognizable brand among fashion lovers and has been at the forefront of style for more than five decades. The Parisian and Japanese influences are obvious in each design, taking the beauty of nature and blending it with the fast pace of city life. Stay classic with a baseball cap or bucket hat in block colors and bold logos, or keep it fresh by mixing it up with tropical prints and bright hues.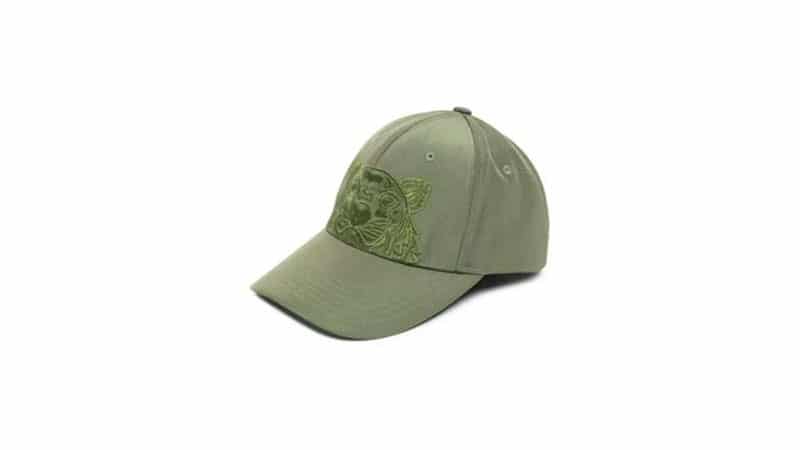 25. Lola Hats
Unimstakelbly stylish and timeless, Lola Hats takes the elegance behind old-school designs and blends them perfectly with modern touches. This Brooklyn-based designer uses vintage and custom-designed blocks and the most luxurious materials to create a piece of art with every hat. Whether you're heading to a tennis match with your friends or catching up on a good book by a field of flowers, you'll look the part in one of these beauties.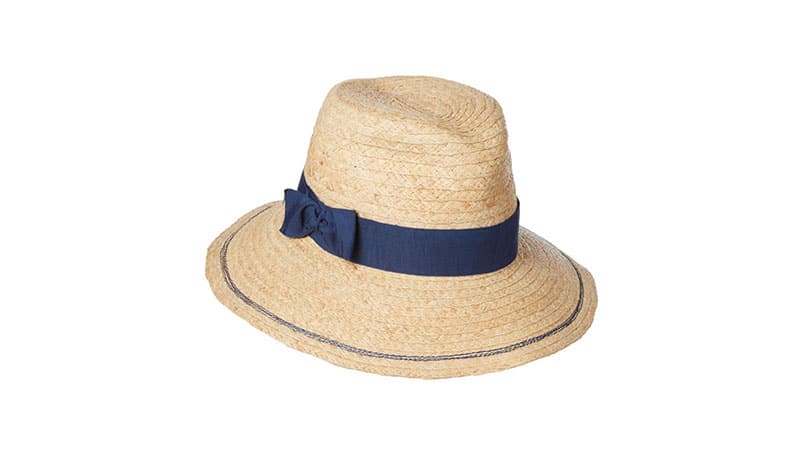 26. Borsalino
Why only enjoy the sunshine when you can look as hot as the sun in one of these amazing hats by Borsalino? Since 1857, this Italian hat maker has developed the most luxurious and coveted designs in modern fashion history. Panama hats, cloches, wide-brimmed hats, and everything in between, this designer has developed an incredible collection of accessories that will turn your summer up to an 11.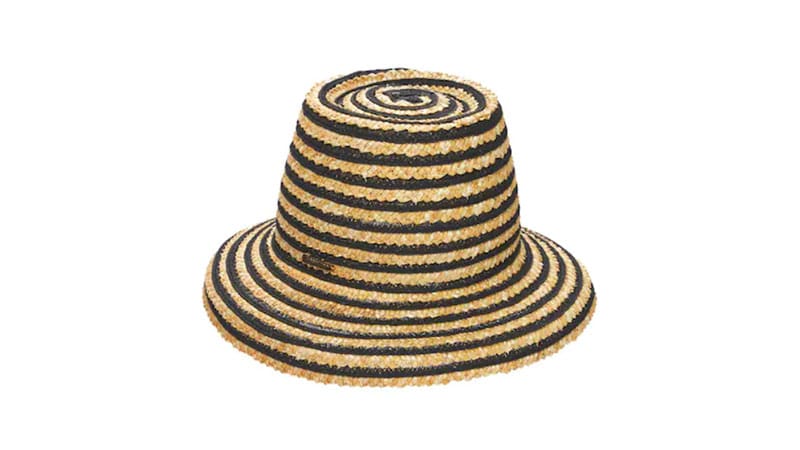 27. Loro Piana
Take a relaxing trip on a private yacht or stroll down the road and enjoy the sunshine in one of these incredible pieces from Loro Piana. One of Italy's finest designers, these accessories go above and beyond to keep you feeling great and looking effortlessly stylish. Choose from stylish hats with colorful accents, high-quality materials, and timeless silhouettes. No matter the trends, these designs will always turn heads and keep yours feeling cool.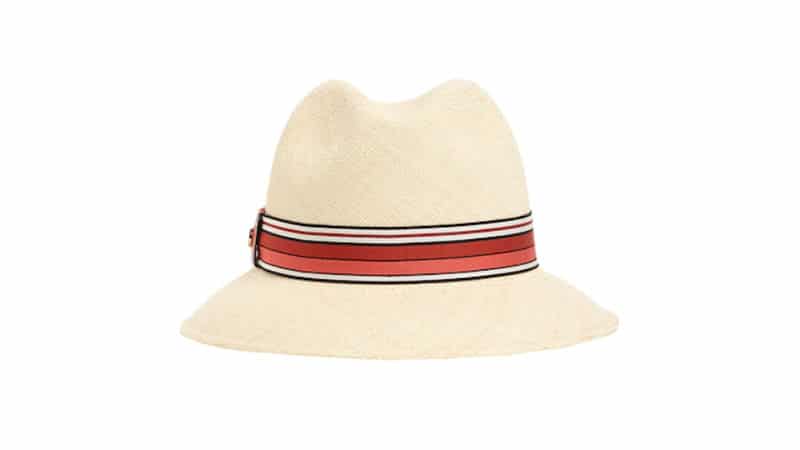 28. Wolf and Badger
Are you ready to look your best this summer? Wolf & Badger has curated all of the most unique and stunning independent brands and put them in the one spot for you. These accessories are quirky, stylish, and ridiculously cute – you'd be hard-pressed finding a selection this gorgeous. From crochet bucket hats to lilac shades and cloud prints, this is the perfect way to complement your summer aesthetic.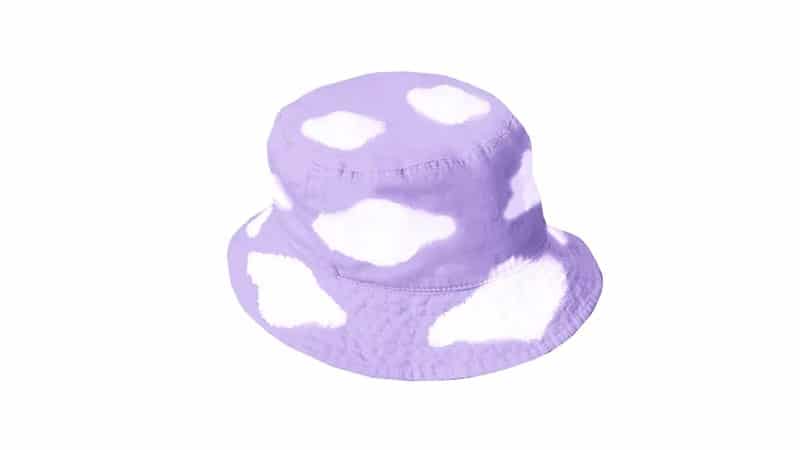 29. J. Crew
Show your love for the season by rocking a J. Crew hat this summer. The classics are there, so if you're on the lookout for a cute cap for running errands, this is the spot for you. They also have a cute collection of packable hats, so you can take them with you on your next tropical vacation without having to worry about getting them squashed. These designs are made to last, so you will wear them over and over without needing to replace them.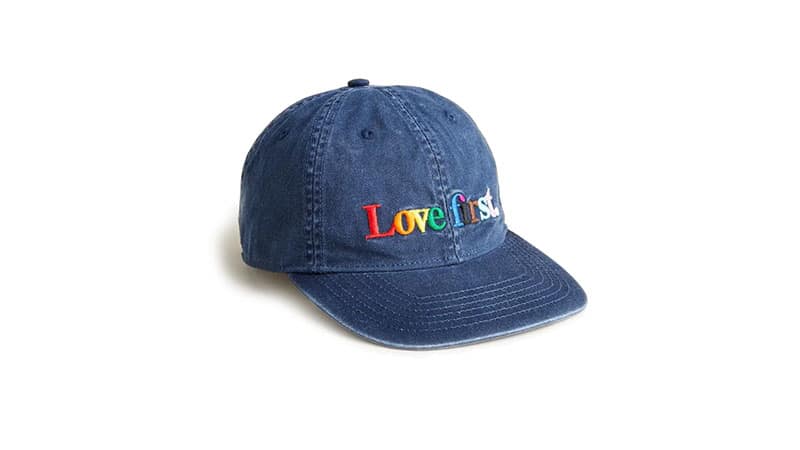 30. Lucky Brand
Are you feeling lucky this summer? Unleash your inner hot girl and embrace the eternal sunshine in one of these hats from Lucky Brand. From the 2000s-inspired trucker hats to the timeless boater silhouettes, you can stay shielded from the heat and keep yourself feeling as fresh as a daisy. There are styles that suit everyone's aesthetics, meaning you can pick up your new favorite and wear it all season long.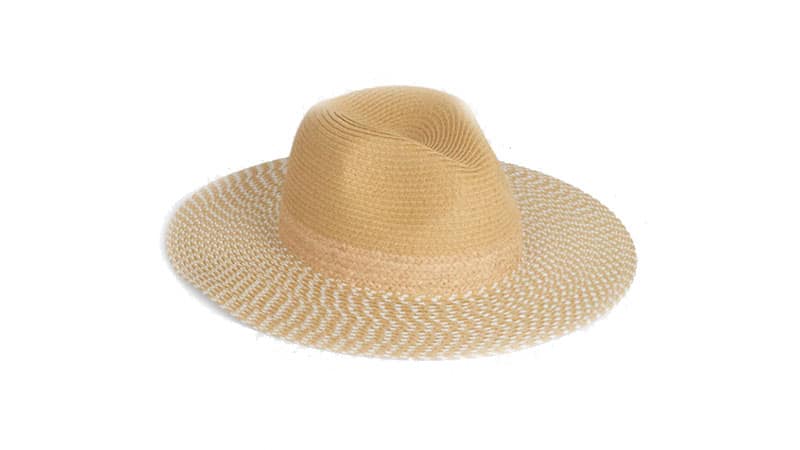 FAQs
What are summer hats called?
There are many different styles of hats that you can wear in summer. However, the most popular styles are the ones that cover the front of your face entirely, such as floppy sun hats, baseball caps, and Panama hats. Mostly worn to the beach or to garden parties, fedoras and wide-brimmed hats can be made of tightly woven straw, pressed fibers, or cotton. 
What is the best hat to wear in hot weather?
When the temperature begins to rise, we recommend you wear a hat that features a wide brim and covers the face and shoulders. This will shield the harsh rays away from your skin and prevent unwanted heat or damage from being done to the skin. Examples of these hats include boater hats, bucket hats, and straw silhouettes. 
Which sun hats are the best?
The sun hats that are the best are the ones that keep the top of your head and your shoulders protected from the harsh rays. Staying cool and shielded from the sunlight is imperative when you're outside. In terms of design, it's all up to you and your preferences. If you love the Y2K aesthetic, try out a bucket hat or a trucker cap with a bold logo on the front. Alternatively, you can wear the classic boater hat for a timeless feel. 
What hats are in style for summer 2021?
This season, it's all about bringing back the Y2K aesthetic. This means cute bucket hats with funky patterns and bright colors, or bucket hats with a logo on the front and brands that were prominent of the era. Some of the classic pieces are continuing to stay on trend this season, including straw panama hats and wide-brimmed hats.
SUBSCRIBE TO OUR NEWSLETTER
Subscribe to our mailing list and get interesting stuff and updates to your email inbox.