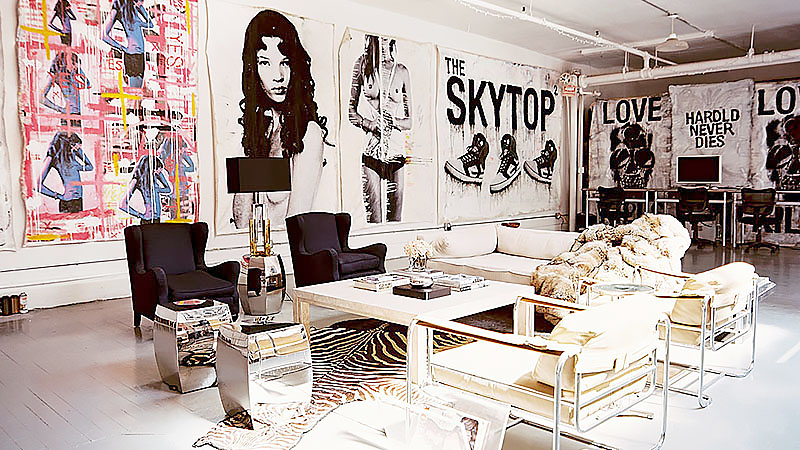 f your home is looking a bit tired and uninspired, it may be time to update. Before you jump to any ideas about a complete makeover and renovation, try these ten stylish homeware buys. From unique art and cushions to statement lights and candles, these are the chicest items to have in your home right now. Whether you pick just one or decide to go on a shopping spree for all, you won't be disappointed. The price you will pay to get these goodies will be nothing compared to the fresh update your home will receive as the reward. Each of these items will inject both life and luxury into your home. So get ready to look around your room and smile, because these smart buys are about to make you very happy to be home.
Printed Cushions
Are you looking for an easy and inexpensive way to freshen up your lounge room or bedroom? Printed cushions are the answer. While walls and furniture are often best left neutral for practicality purposes, cushions can be as wild with print as you like. Choose a few in prints that are similar yet not the same and you'll feel your room spring to life with style.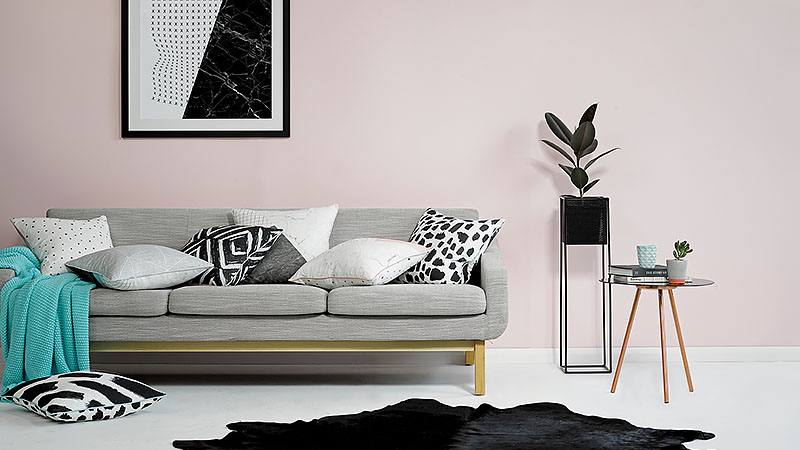 Pillar Candles
These days, every homewares store has an array of weird and whacky decorative candles, all the way from elephants to skulls. Take things back to stylish basics in your home with the simple addition of white pillar candles. They may seem bland at first, but by clustering some together, you can create a chic room feature. Just make sure to include candles at varying heights to add dimension to the look.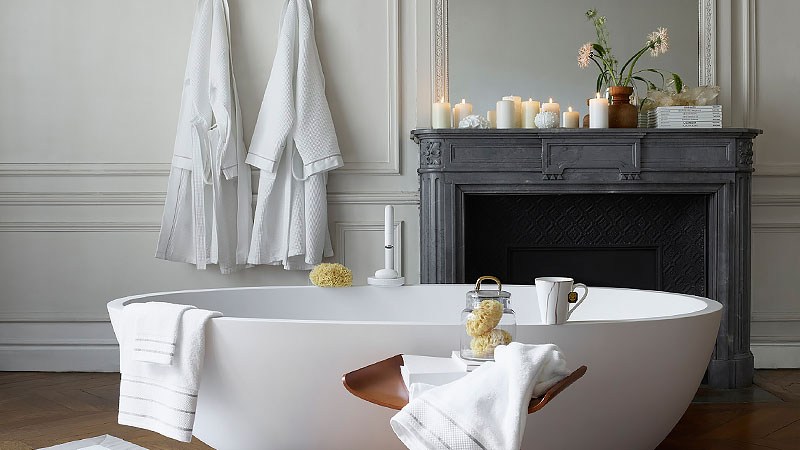 Oversized Mirror
If your house or apartment is feeling tired and small, consider picking up an oversized mirror. Not only are they ridiculously stylish, but oversized mirrors are also entirely practical. The large, reflective surface of the mirror will create a compelling feeling of space in even the tiniest of rooms. Choose between wall-hanging and floor-standing varieties in circular and rectangular shapes, depending on the size and style of your room and walls.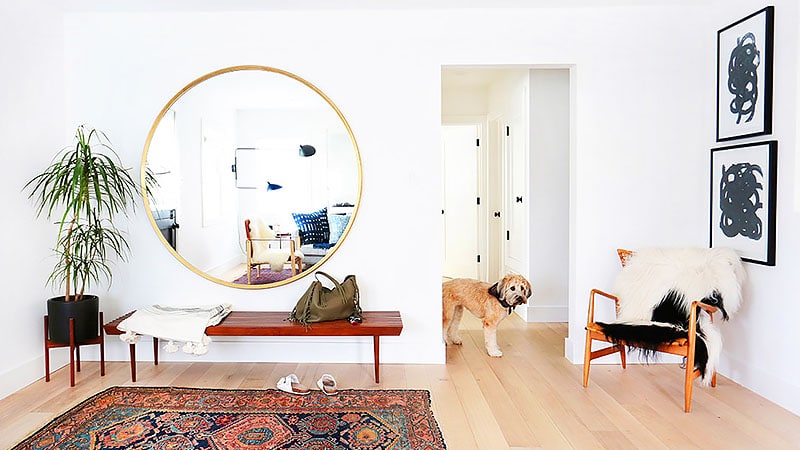 Contemporary Art
Adding contemporary art is one sure-fire way to give a tired room a facelift. No matter how old your furniture is, the room will always feel modern with the aid of contemporary art. Start with one feature piece and build from there if necessary. Choose pieces with feature colours that match those in your home for a cohesive look.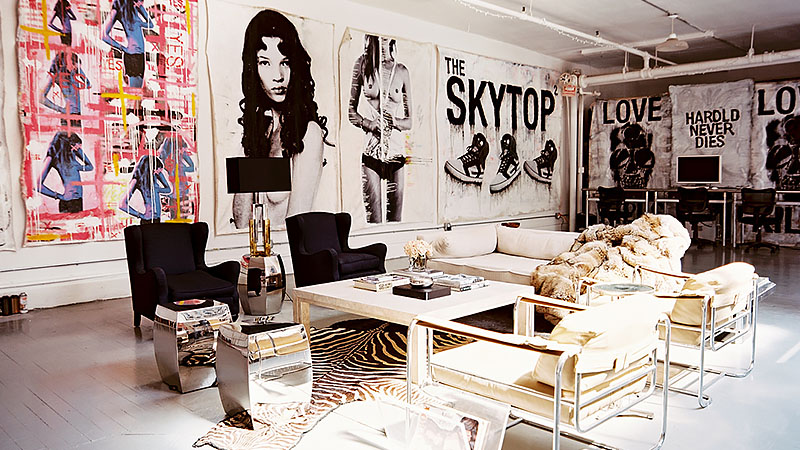 Geometric Pendant Lights
Geometric shapes continue to find their perfect home in our houses. At the moment, they like to live in our lighting fixtures. Geometric pendant lights are one of the chicest ways to update your home at the moment. Purchase one large style or multiple smaller styles and hang them over your dining table or island bench. The bold look will immediately become a new focal point for the room.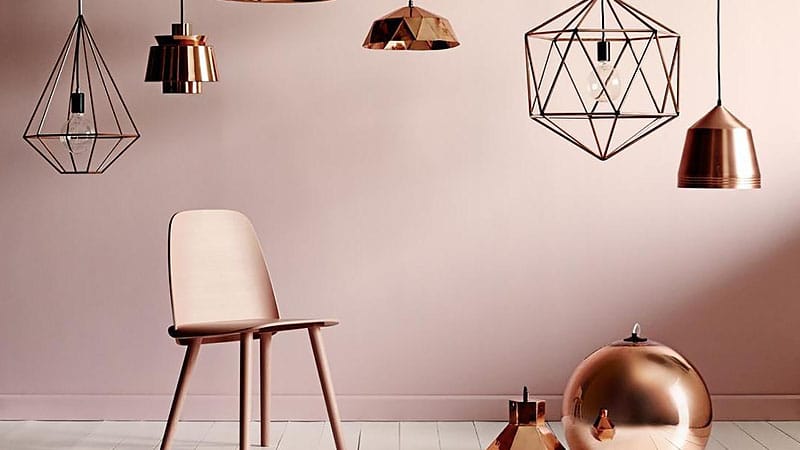 Anything Marble
If you are yet to invest in marble (or marble look) homewares, now is the time. You can literally find anything in the trending style, from cups and chopping boards to candles and soap dispensers. Simply pick up a few pieces that you like, add them to your home and voilà! An instant style update.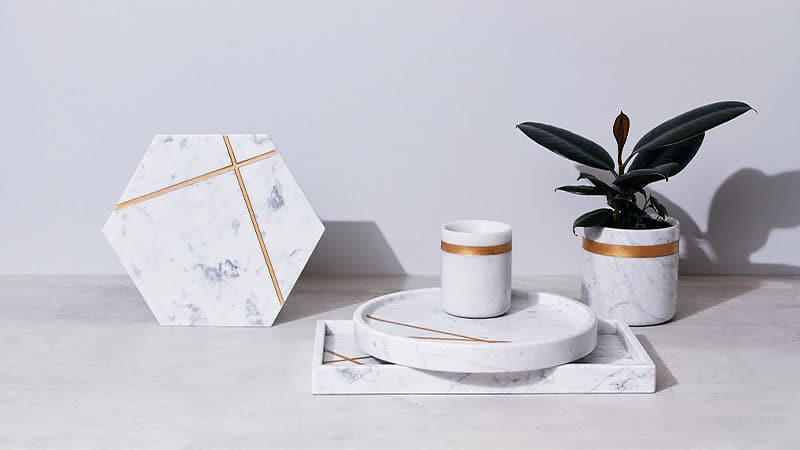 A Touch of Metal
By adding subtle touches of metal to your home, you'll instantly create an air of luxury. Choose between copper, silver, and gold to find the right shade of metal for your home. Whether you buy a metal coffee table, stool, lamp, frame, or something else, the cool and smooth material will become an elevating feature of the room.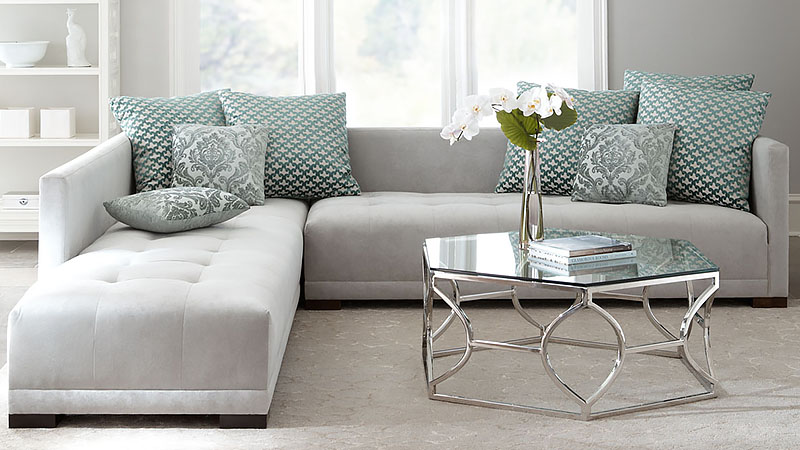 Cashmere Throw
Whether strewn across the bed or folded up on the back of the couch, a cashmere throw is always a good idea. It may come at a high price tag, but a little bit of cashmere in your home is transformative. The luxury fabric will add a touch of high-class style to your home while creating a feeling of comfort and warmth.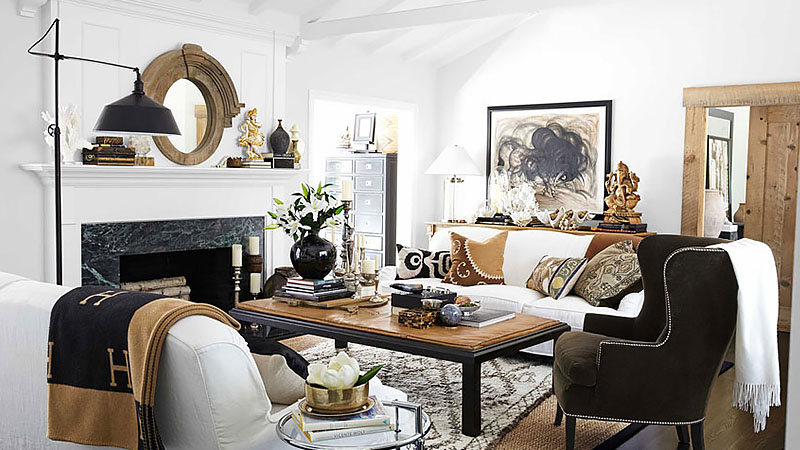 Unique Cutlery
Anyone who really knows style will tell you that finishing details are everything. While it's great to have a chic, retro couch or beautiful Hamptons-style kitchen, if you don't have the details right, something will always feel wrong. This notion boils all the way back down to your cutlery. It may sound silly but by giving your cutlery draw a stylish and unique update (e.g. moving beyond the outdated silverware) you will create a feeling of luxury in your whole home.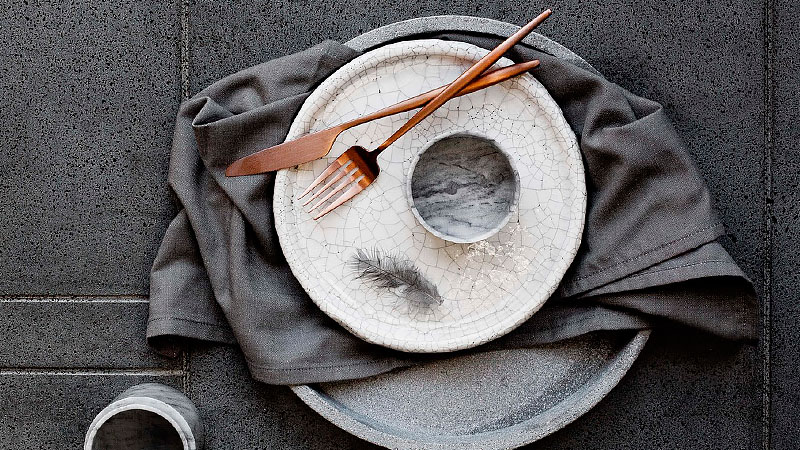 Minimal Wall Clock
Minimal, Scandinavian-style homewares are so popular at the moment, and it's not hard to see why. Beautiful in their simplicity, these homewares can instantly refresh a space and give it a decluttered feeling. Try a minimal wall clock in your own home and you'll immediately feel the space becoming lighter and more relaxing.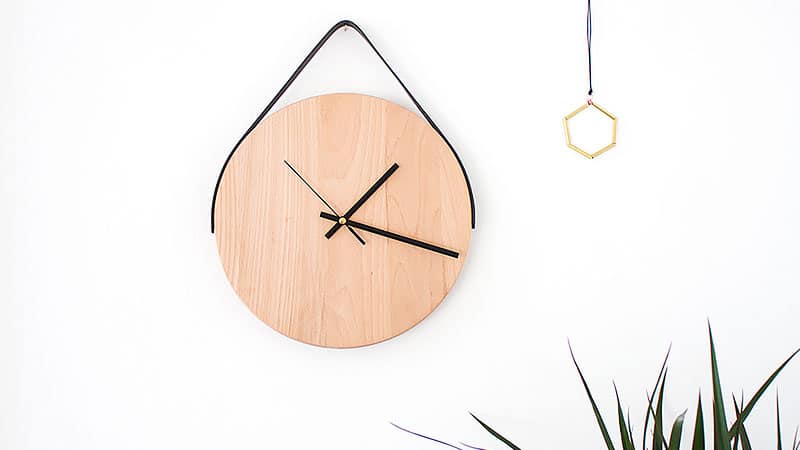 SUBSCRIBE TO OUR NEWSLETTER
Subscribe to our mailing list and get interesting stuff and updates to your email inbox.