The mullet is a hairstyle widely coveted for being able to seamlessly combine business with pleasure. You know the deal, the front is short and the back is long so it's 'business at the front and party at the back.' (HA HA HA!) Well, we're going to have to politely ask the mullet to step aside because there's a new hybrid in town: the maxi skirt and long sleeve top combination. (It shall be referred to as MS&LST from this sentence forth.)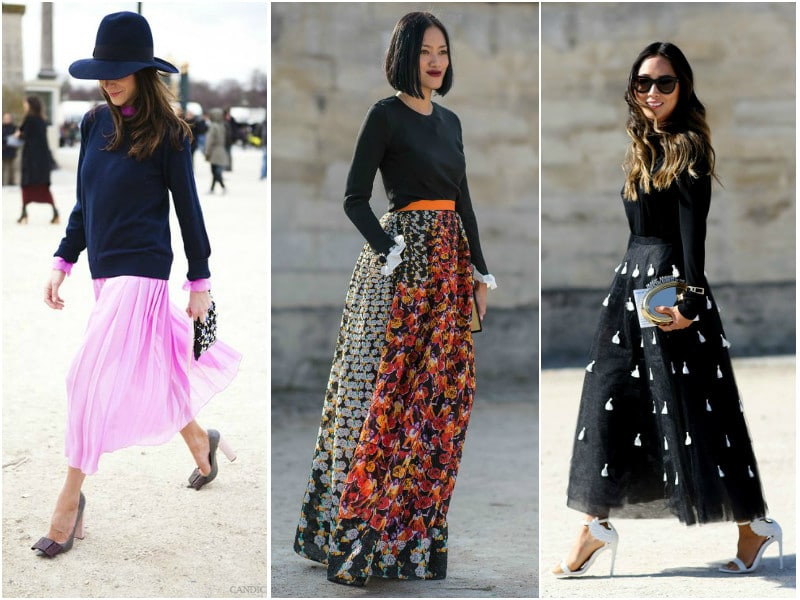 MS&LST will keep you warm and make you look professional when you're taking care of business. On the other hand, maxi skirts can be hours of fun, especially when bold prints, frills or asymmetrical cuts are involved. The MS&LST is business at the top and party at the bottom.
"But when should I wear the MS&LST?" you may ask.
When you're headed to a beachside bar. You can't ignore the fact that the wind has a chill factor but you still want to look like you're a fun-loving beach gal.
Any situation that involves excessive air-conditioning. Regardless of the temperature outside, 99% of cinemas and theatres have conditions reminiscent of Antarctica.
Work meetings conducted via Skype.
When it comes down to it, donning the MS&LST is far less invasive than getting your locks chopped.