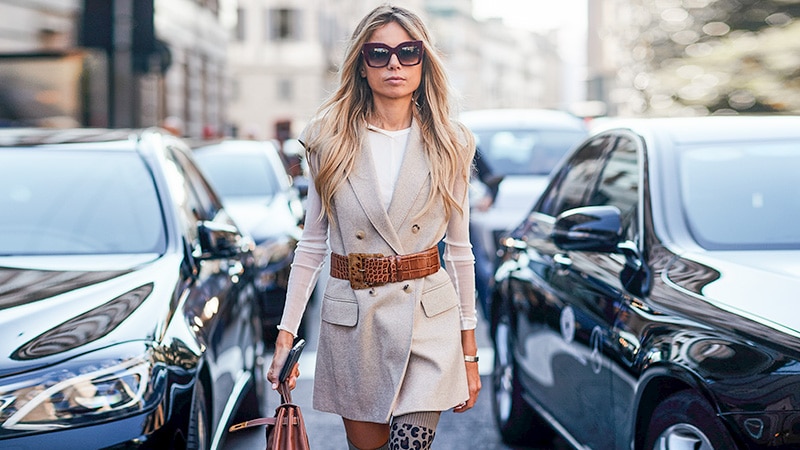 The saying goes "less is more", but we're not so sure anymore. After seeing the fabulous street style coming out of Milan Fashion Week Spring/Summer 2018, it seems that more is indeed more. So, say goodbye to minimalism because this season is all about excess. Fuelled by sartorial confidence, the street style set turned up the volume of all outfit elements this week. From texture and fabric to colour and print, everything and anything went on the streets of Milan. On-trend ruffles, plaid and power shoulders were partnered with fashion favourites like stripes, sequins, florals, and animal prints. Fabric ran the gamut from casual denim and cotton to woolly knits and decadent velvet. Even silhouettes were larger and looser than normal with waistbands, belts and bags enlisted to help reign them in. Think you can handle all this fashion? See it for yourself in the gallery above.
GALLERY
SUBSCRIBE TO OUR NEWSLETTER
Subscribe to our mailing list and get interesting stuff and updates to your email inbox.