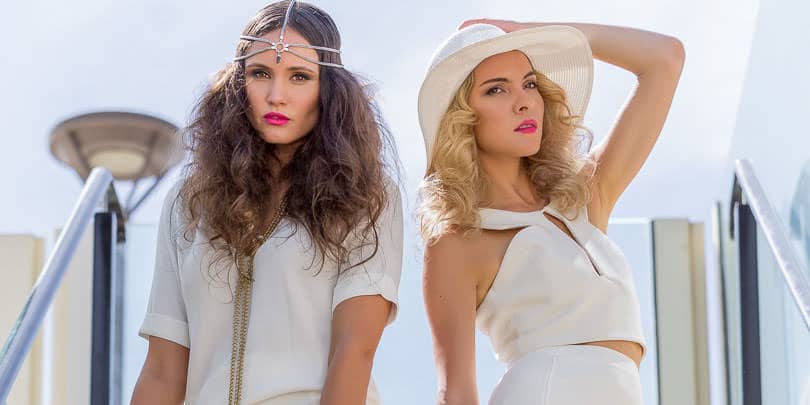 It is billed as the event that will harken our festivities into the New Year.
In a magical bayside setting with uncompromised glorious views, the uber beautiful will gather across three venues – Encore, Captain Baxter and the Rooftop – at eponymous and famous venue, 'The St Kilda Sea Baths' to inaugurate the first celebrations of the New Year.
Organizers, Melbourne's finest men about town trio, Hayden Burbank, Lee Elliott and Arlen De Silva of Musical Chair have promised a stupendous event of unrivalled decadence! With a line-up of sensational local and international talent coupled with the hospitality accorded by the involved establishments; this will indeed be the party not to be missed.
Whist sipping on champagne and cocktails and languishing on the balcony, you can expect to be entertained by the likes of Chicago House Legend Ron Caroll and The UK Shapeshifters as well as Melbourne's finest; Jesus Loyola, JR Reyne, Craig Delmo, Anyo Castro, Lauren Mac, Christian James, Peril, Fishcoteque and Khanh Ong.
So dear readers the all important question, what to wear to wear to this fabulous event on such a momentous day?
Relaxed summer chic is the unswerving answer…..'THINK ST TROPEZ NOT CRONULLA…….!'
Remember that for most part of the day you will be be celebrating under the glaring sun. Believe us dear readers, when we tell you, there is nothing more unsightly then reddening like a cooking prawn. Combating this is far easier than you think with a plethora of retailers and designers offering a coterie of highly stylish hats this season. Opt for panamas, wide brimmed summer straws or a slick visor.
Colour is Key!
With comfort and possibly standing out amongst the milieu in mind, why not be daring with colour. Avoid all black ensembles, no point starting the year looking as if you were about to attend a funeral.
For gents, why not team a coloured chino with smart shirt or polo or even one of the many suits with shorts rather than long trews which are now readily available. Gents avoid the impulse, and we know this can be hard, to wear singlets, ripped T's, denim cut offs made from yesteryear's jeans or anything which resembles having been run over by a lawn mower.
Ladies will not find it hard to find colour this season, with boutiques brimming with myriad coloured options. Admittedly there is certain 'je ne sais quoi' about an all white ensemble and summer. All white when done right, screams 'St Tropez' glamour and is soothingly comfortable against the tirade of the summer heat.
Comfort….comfort….comfort is an important element when choosing garments. Silks, cottons, linens and other natural fibre fabrics breathe and will possibly allow you to do so to.
Remember trends come and go but style reigns supreme. Whatever your choice may be the foremost thing to remember is that you feel great in your chosen outfit!
TheTrendspotter team have worked hard at inspiring you with your sartorial choice in the following style shoot featuring DJ, Lauren Mac and Dasha Gold. Styled by TheTrendspotter's own 'suprema' of good taste, Dasha Gold and shot by the talented Colin Gold, also of  TheTrendspotter; the shoot is a collaborations between, organizers at Musical Chair, the venues – St Kilda Sea Baths, Encore and Captain Baxter – as well as a host of design houses including; Sheike, RMK, Shakuhachi, Glassons, Mossman, Tony Bianco and Alias Mae. We partnered with Bella Petrovic of Bella Artistry Makeup and hairstylist Monique Postma for our beauty needs.
Bon Chance ladies and gents….hope to see you all looking sartorially splendid and inpired for a fresh start at '2014 St Kilda Sea Baths' on the first day of the coming year.
SUBSCRIBE TO OUR NEWSLETTER
Subscribe to our mailing list and get interesting stuff and updates to your email inbox.