If ever there was a time to shine, it would be the Emirates Melbourne Cup Day event! We know you are all excited to head to Flemington Racecourse in Melbourne, to experience one of the most prestigious events in horse racing history.
If you want to make a style statement, then we have the tips and tricks to help you look fabulous for the racing carnival.
Australia's most famous race is held on Tuesday 5th of November and not only does it draw large crowds and riches to the track, but also style icons and celebrities from around the globe. In order to look the part, you want to ensure that you make a strong fashion statement, this means colour, detail and the most striking accessories that you can find.
In comparison to Derby Day's classic monochrome colour scheme, the Melbourne Cup Day focuses on a fun and modern take on fashion. This is the time to bring out the most unique outfits that you can find, why not draw inspiration from some of the statement trends this season, such as colour blocking, bold prints and of course superb tailoring.
Pantsuits, two-piece suits and jumpsuits are becoming a very popular choice this year, and quickly replacing the dress. Not only are they comfortable but they are also sophisticated as they show off superb tailored detail.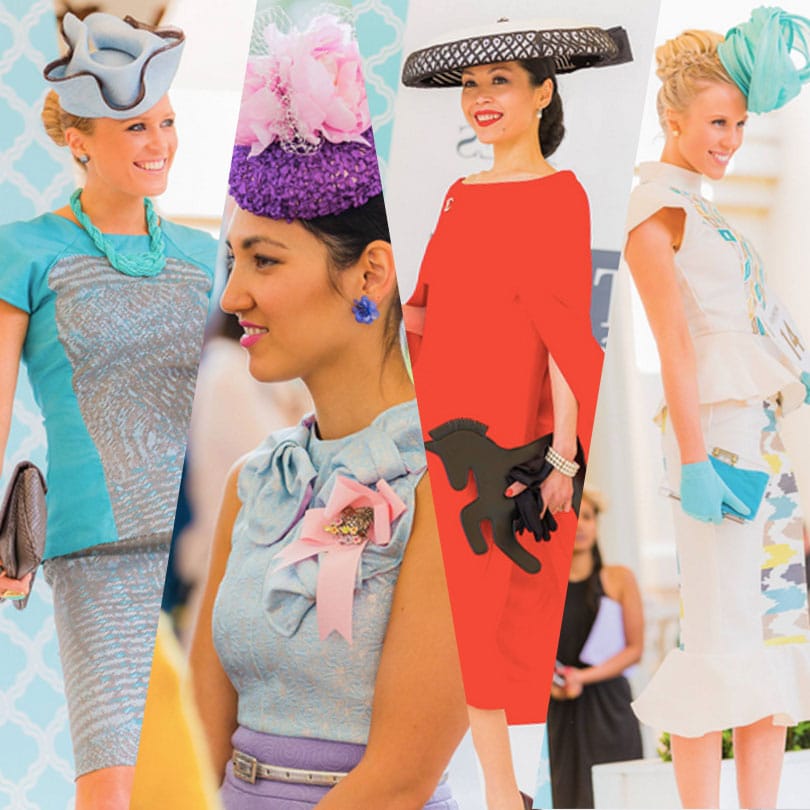 You can modernize your outfit to avoid looking like you will be attending a work event, by choosing pantsuits that have a wide leg to flatter and elongate your look and don't shy away from colour to make a statement— red is always a favourite.
Some of the most beautiful prints this season are florals, we have seen them on the runways in all shapes, colours and sizes from dandelions at Valentino to the beautiful collections on Rochas, Dries Van Noten and Bottega Veneta. The reason that florals are here to stay is because of the strong, edgy, yet almost romantic appearance that they create.
Other prints that are a favourite are the byzantine, tribal inspired and geometric prints. Clashing prints will certainly make a statement. However, only the brave should attempt this look, because if you are not confident enough to pull it off it will show!
We have seen a massive injection of colour and colour blocking on the runways this season, with hues of neon orange, lime green, reds and yellows and finally deep cobalt blue—colour will ensure that you do not blend into the scenery!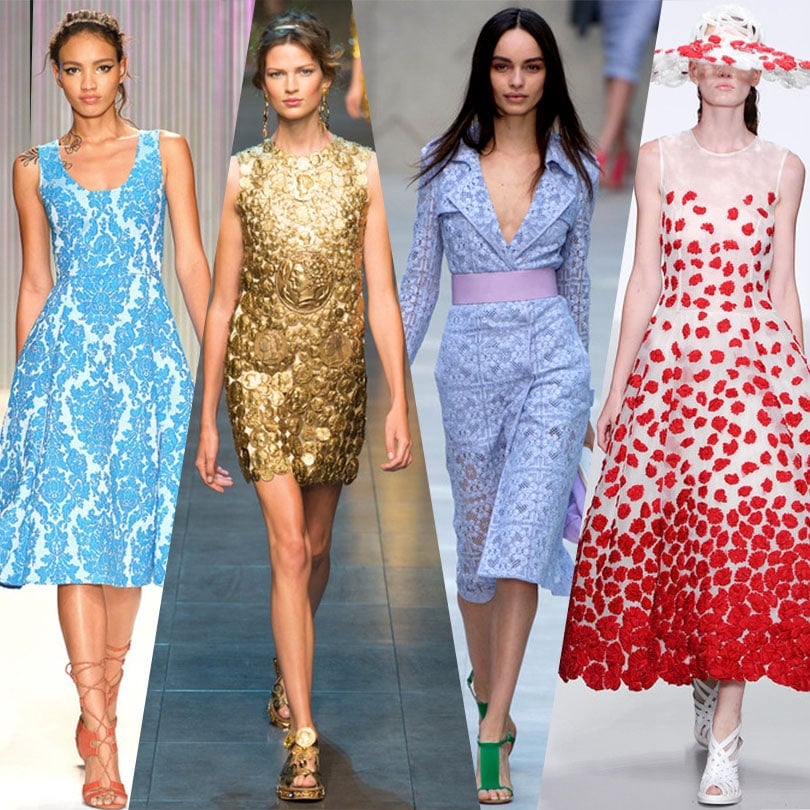 One of the most beautiful styles are those luxuriously feminine late 1950's / early 1960's inspired dresses and pencil skirts and we love the gorgeous silhouettes that these styles produce! Other fabulous 60s inspired looks include beautifully tailored button downed jackets paired with the most fantastic accessories include brooches and pillbox hats.
Don't forget that you can get creative with the textures that you choose, such as Chantilly lace, which is a beautiful and ladylike material.
For more great spring 2014 designer inspirations why not consider Dolce&Gabbana photographic statement prints, metallics, Rebecca Minkoff floral prints, Tracy Reese blue lace, Matthew Williamson colour blocking men styling, Burberry Prorsum lace and embroidery, John Rocha's statement flower detail and lastly, Christian Dior's ladylike metallic garments.
Make a statement with your accessories with headpieces such as fascinators which make a truly standout feature. Other great options include this year's trends, the wide brimmed fedora or the straw boater. Floral features of yellow rose or any selection of crisp, colourful flowers can be worn as a headpiece or you can even work the floral features into your boater to add a touch of colour and class.
SUBSCRIBE TO OUR NEWSLETTER
Subscribe to our mailing list and get interesting stuff and updates to your email inbox.