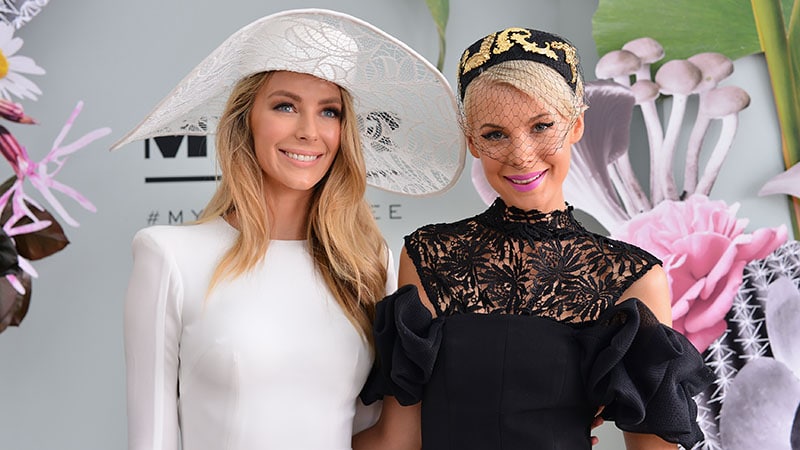 One of the most prestigious and stylish events in racing history is the Melbourne Cup Carnival and the run up to this respected event is Derby Day, which will be held on Saturday 2nd of November. We are sure that you have been planning your race day outfit for weeks now, but just in case you are need of some last minute tips and ideas we have compiled a list of Derby Day essentials.
The event marks once of classical elegance, with a dress code of black and white. We already know how romantic and sophisticated classic monochrome looks are as we have drawn inspiration from the runways and street style over the year. The black and white combination is timeless, versatile and flattering and we can draw inspiration for how to wear these looks from our favourite runway designers including Christian Dior, Marc by Marc Jacobs and Louis Vuitton that have inspired women to adopt the trans-seasonal trend. Pantsuits and jumpsuits are the perfect combination of tailoring and elegance and we've been inspired by pieces from Christian Dior and Saint Laurent that made a striking statement in black and of course the white and sheer jumpsuits of Balenciaga.
Watch the hemline of your dresses on Derby Day, but a great option is a bodycon, slim-fitting midi dresses that will flatter your figure and produce a feminine silhouette. 3/4 sleeves and long sleeves also look stylish and flattering and are fantastic options for women who are not comfortable with having bare arms. Or modernise the classic monochromes by wearing fitted cropped tops paired with high-waisted midi skirts and tailored trousers, our favourite pick is white wide leg trousers—a trend that has been embraced by woman worldwide this season.
The event is also the perfect time to try out white-on-white styling. Not only is white a cool and comfortable colour for the heat of race days, but it also looks classy and chic, making a statement with the crisp colour. Also consider other fashion trends that would look great with the monochrome theme and make use of the edginess of leather, as well as the femininity of lace.
Don't underestimate the power of accessories, they are just as important as your outfit and fascinators are a feminine and sophisticated addition to an outfit and add class and finesse to an outfit. Make a statement with a beautiful black/white look of your choice. Footwear is important and white shoes are still a massive trend around the world, and it would be perfect for this look.
If you feel a little restricted with the monochrome colour scheme, remember that monochrome lends itself well to a pop of colour, just be sure to do this in a subtle and sophisticated way. Perhaps a statement necklace, an understated zippered clutch or a floral feature in beautiful blue cornflower will be the perfect addition to your race day wardrobe.
Lastly, remember that simplistic elegance is key and that means go easy on the makeup and allow your outfit and accessories to speak for themselves.
SUBSCRIBE TO OUR NEWSLETTER
Subscribe to our mailing list and get interesting stuff and updates to your email inbox.