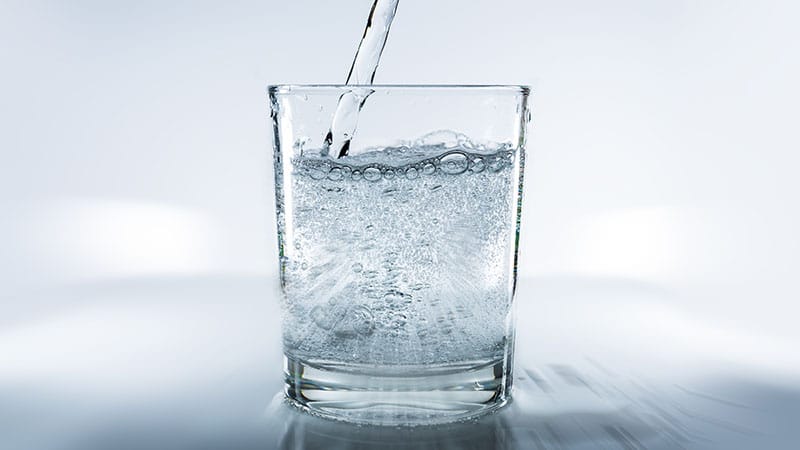 Sparkling water is the perfect drink to quench your thirst on a hot day, and you don't need to worry about calories or synthetic flavors and unnatural ingredients. It is a billion-dollar industry, and one of the reasons for its popularity is because the beverage provides true hydration. There are so many companies to choose from, each offering something slightly different. Maybe it is the long history of the brand that interests you, the eye-catching and cool packaging, or the option to try out an interesting combination of flavors. That said, not all brands are created equal, so you need to familiarize yourself with the most popular options and those that take care not to add sugars, artificial flavors, and sweeteners to their drinks. Keep reading to find out everything you need to know about these best sparkling water brands.
1. San Pellegrino
If you sit down at a fancy restaurant, there is a good chance they will offer you San Pellegrino water. The Italian sparkling mineral water is popular among foodies all around the world, and it has been in existence for over a hundred years. Founded in 1899 in San Pellegrino Terme, Italy, this product tastes great and looks good. The packaging is often a choice between a distinct green glass bottle or a plastic one from the PET range. The water is filled with minerals, and they are careful about adding the right amount of C02 to keep these minerals intact.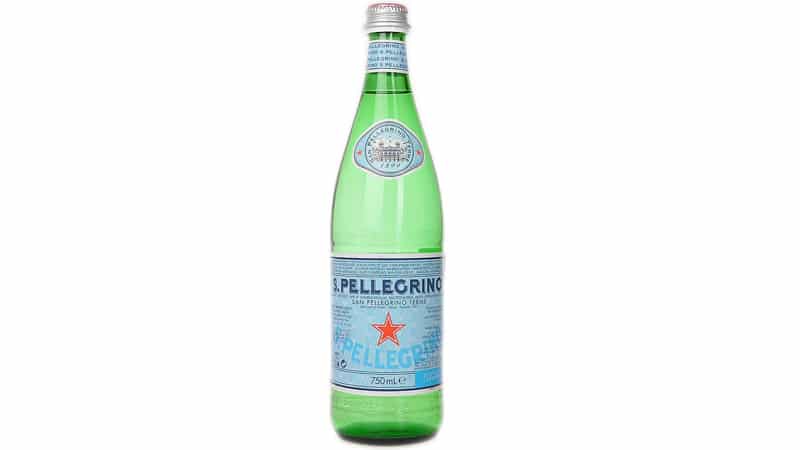 2. Voss
Even tap water in Norway tastes excellent, but if you are not in a Scandinavian country, the next best thing is to purchase a Voss bottle. The company was founded in 1998 and has proven popular with water lovers because of its cool bottle and pure taste. Opting for sparkling water will let the bubbles subtly enhance the flavors of foods. Their bottle is a unique selling point and has become recognizable and sought-after, associated with luxury and quality. There is also a range of flavored sparkling waters for those who want something refreshing and different.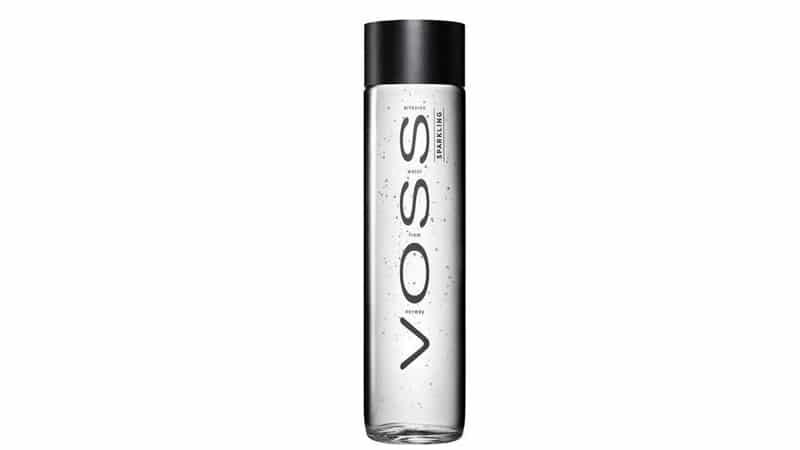 3. Perrier
Perrier is a French brand of bottled water, which was founded in 1898. Considering the long history, there must be something special about this product for it to exist for over 150 years, and there is. The water is sparkling and refreshing and sourced in Vergèze, located in Gard, France. It is naturally carbonated and has a blend of bubbles and minerals. It is excellent to drink on its own or mix with cocktails. The packaging includes the distinctive green glass bottle they have become known for, but there are also can and plastic bottle alternatives.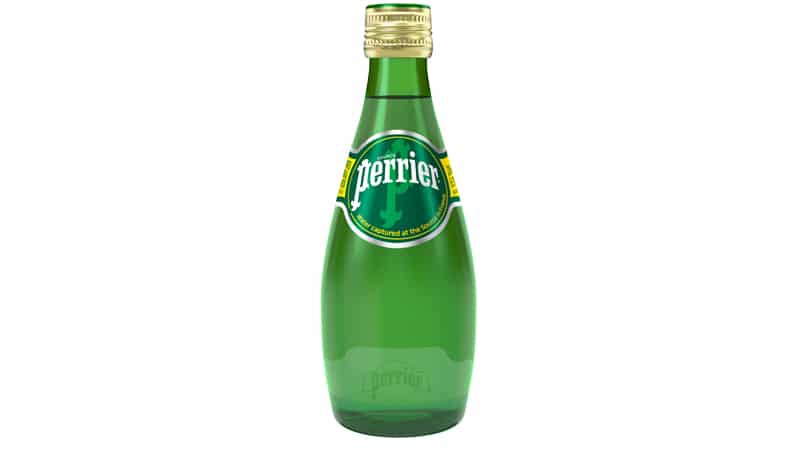 4. Waterloo
Waterloo Sparkling Water Corp. was only founded in 2017, but it has already left its mark on the beverages market. So, what can you expect? Well, the company has many products to choose from, and different ways to enjoy them. You can use it as a mixer or drink it on its own, but the best thing about the product is that it does not contain synthetic ingredients; it is made with purified water and natural flavors only. It is also free from sugar and sweeteners, making this a premium quality beverage that tastes great and good for the body. From regular sparkling water to exciting creations like Black Cherry or Watermelon, there is something to appeal to every taste preference.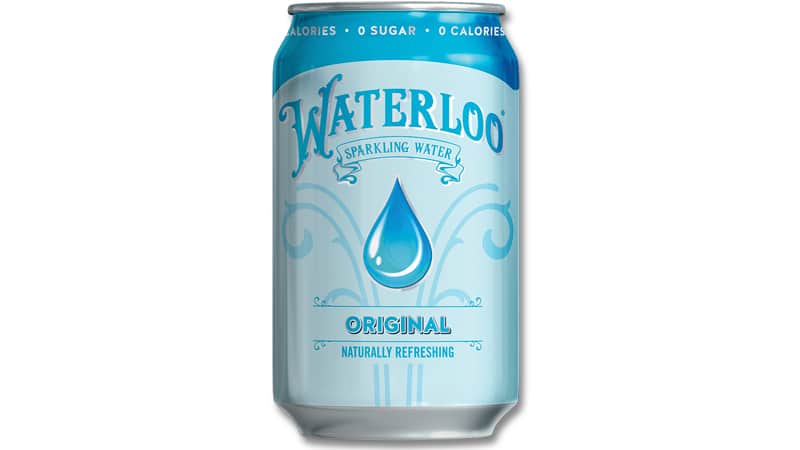 5. La Croix
LaCroix is an American brand that specializes in carbonated water. It was founded in 1981 by G. Heileman Brewing Company of La Crosse, Wisconsin, and over the decades has evolved to what it is today. Although there is the standard sparkling water, there are also various flavors and fruit blends to pick from with refreshing bubbles. These include Beach Plum, Limoncello, Black Razzberry, Keylime, and Tangerine. This water is perfect for every occasion, and the tins make it easy to transport if you're spending time at the beach or by the pool. As a bonus, the packaging is really fun.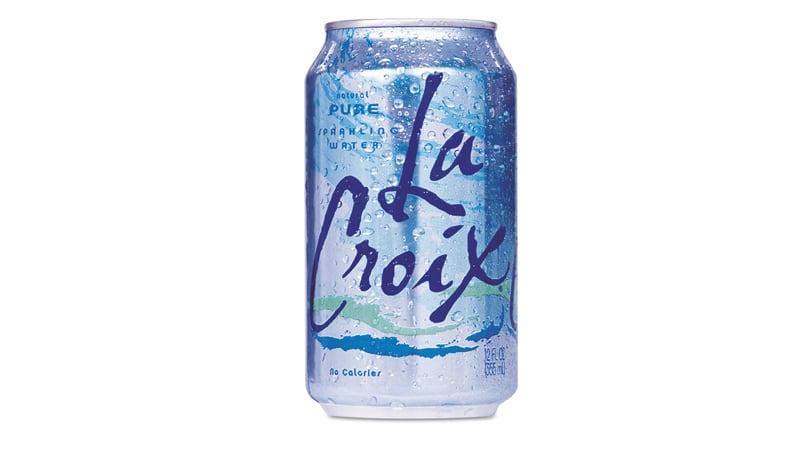 6. Evian
One of the most globally popular bottled water brands is Evian, which has set itself apart from the rest. The natural spring water is from the French Alps and contains a blend of naturally hydrating minerals and will help quench your thirst. The water starts as snow and rain, traveling through layers of glacial rock and becoming naturally filtered. Another selling point of this brand is their packaging, with the water sold in expensive-looking bottles. There are several to choose from, including convenient bottles for when you are on the go. Or large options that are great for the dinner table. There are also different types of sparkling water, including the range that has added magnesium and zinc to help your body's performance.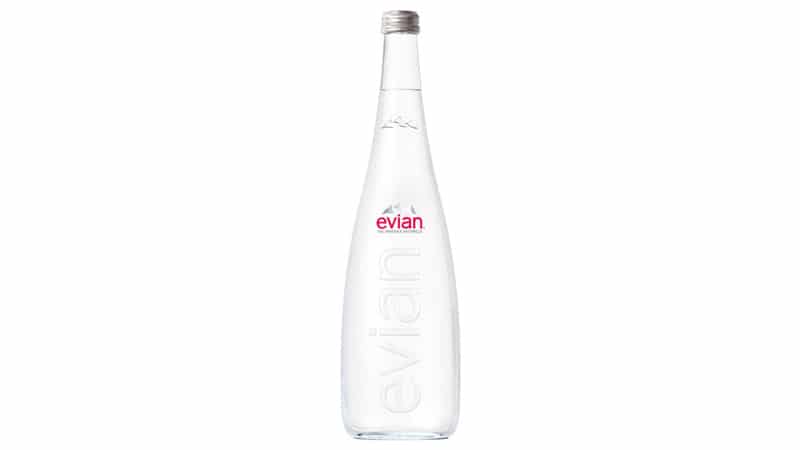 7. Santa Vittoria
Deciding on an Australian-owned Italian sparkling water may seem like an odd choice, but Santa Vittoria is a unique brand and one that is worth knowing. It is owned by a third-generation family business in Australia, which introduced the country to the pure water of Northern Italy. The water is bottled at the source in the Dolomite Mountains, where it is extracted from within the mountain rock. The brand has earned an impressive reputation for being one of the highest regarded imported beverages companies. We cannot talk about the bottle without mentioning the label, a stunning painting by French artist Alexandre Cabanel, The Birth of Venus (1863).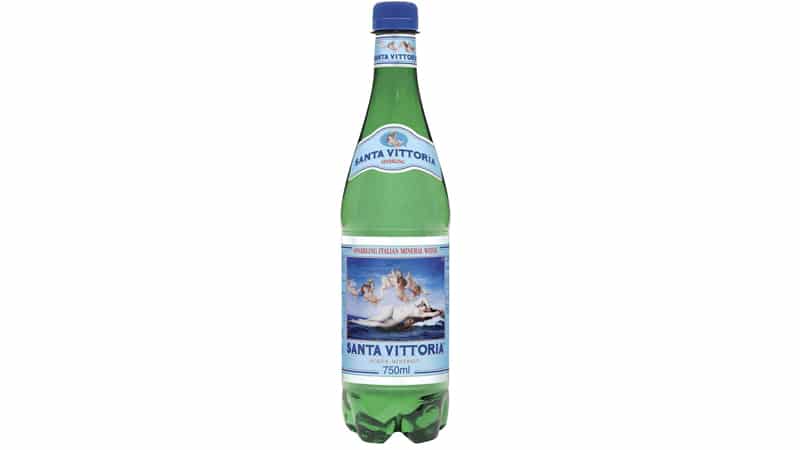 8. Capi
Capi is an Australian offering to the bottled water market and was founded by Pitzy Folk in 2012. They are 100 percent Australian-owned and focused on bringing customers authentic beverages crafted in Victoria. The water is filtered through rock formations in the Victoria Highlands, making it mineral-rich and with a great taste. Enjoy it over lunch and let the delicate bubbles enhance the flavor of your meals. Over the past decade, Capi has amassed a loyal following and expanded to include a range of mixers, sodas, and waters.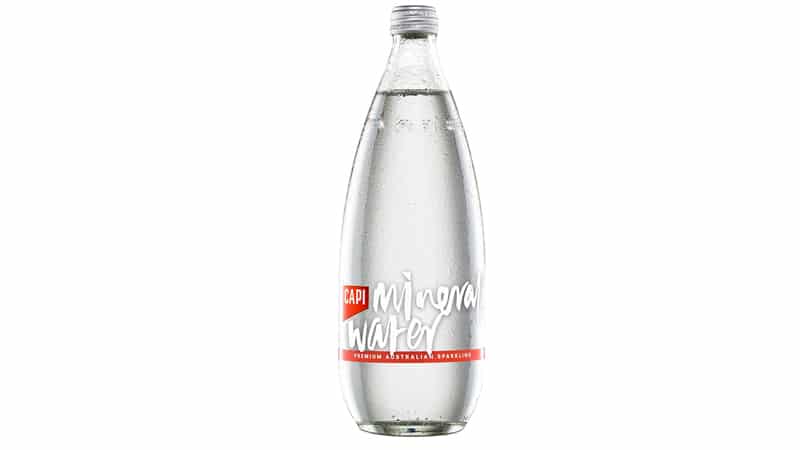 9. Hepburn
Drinking sparkling water can help keep you hydrated throughout the day and may even enhance digestion. If you are looking for a brand to purchase that has a long history and focuses on delivering a premium product, then Hepburn could be it. Since 1910, they have been creating natural drinks from the Daylesford region in Victoria, Australia. This is an area they consider to be the mineral water capital of Australia. The beverages are premium quality and naturally carbonated from their spring.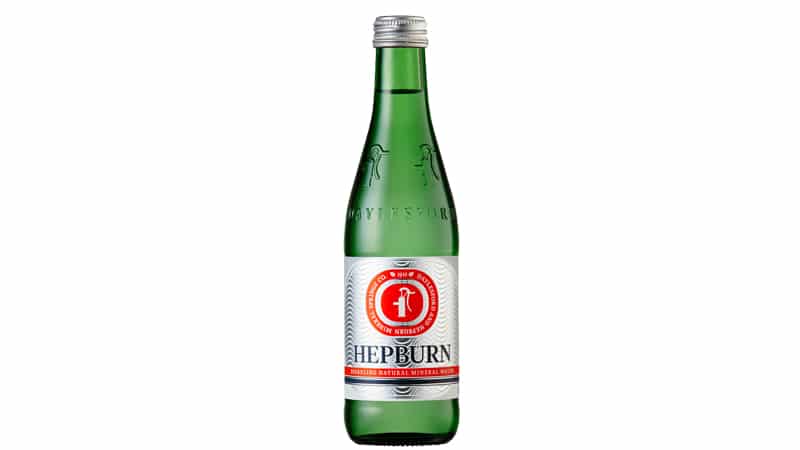 10. Spindrift
The philosophy behind Spindrift is simple; it is America's first sparkling water made with only real squeezed fruit. The fruit is sourced from family farms, all across the country, with care taken to ensure the best taste and quality. The company was founded by Bill Creelman in 2010, who wanted to create a product that he could be proud of; he has succeeded because the brand can now be found in restaurants, grocery stores, and national retailers.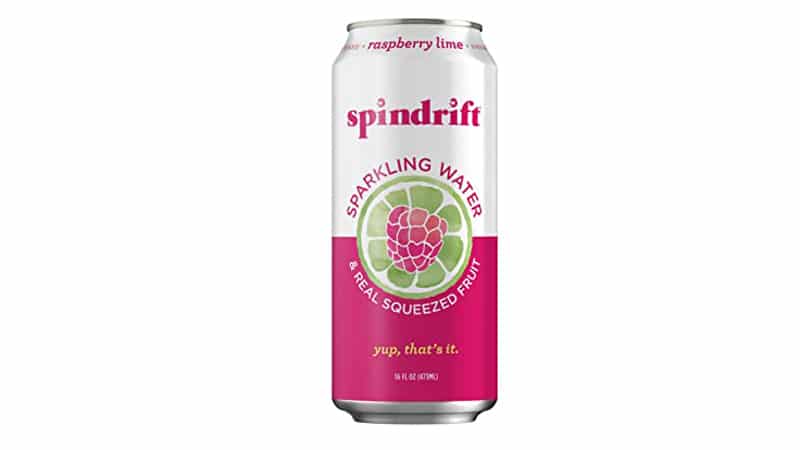 11. Mount Franklin
Mount Franklin prides itself on being one of Australia's purest and highest-quality bottled waters. They work with a team of water specialists to ensure the quality and sustainability of their water springs; these are various sources from around the country. Excellent water is not their only focus, though, and the brand also considers the Australian environment with policies to reduce their carbon footprint and raise awareness. This includes that all of their still single-serve bottles 600ml and less are made from 100 percent recycled plastic (rPET) and a partnership with Keep Australia Beautiful.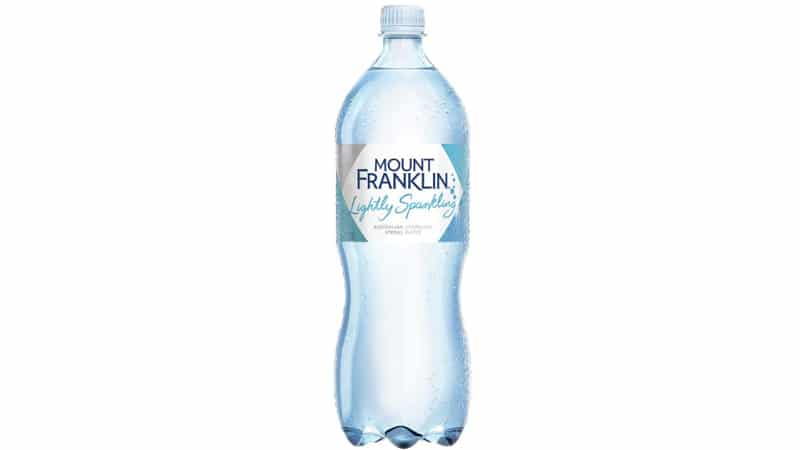 12. Zevia
With fun packaging in bright and bold coloring, Zevia is a brand that stands out from the rest quite literally. But it also deserves its place among a list of the best sparkling waters. Their mission is simple: they believe in health and balance, creating products that use clean ingredients with reduced sugar consumption. The Los Angeles-based company was founded in 2007, and products include sparkling water, naturally sweetened soda, and the Kidz Fruity Variety, which features images of Disney characters. This makes it an excellent choice for the whole family, and people young and old!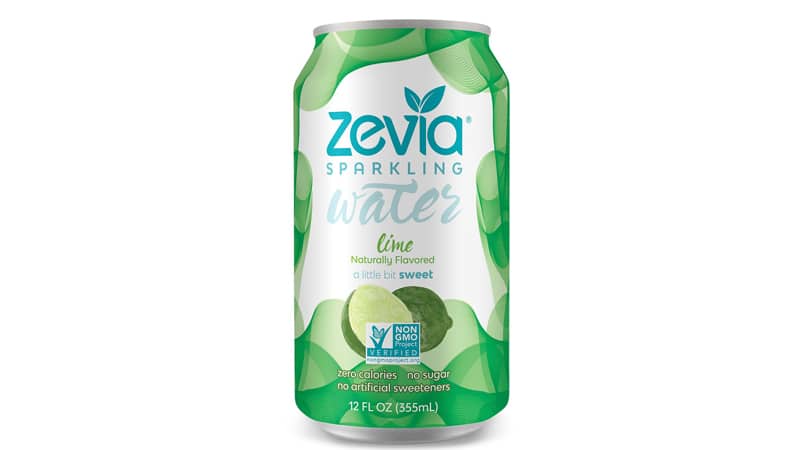 13. Bubly
One of the newer offers to the market is Bubly, owned by PepsiCo. You may have seen one of their adverts featuring Grammy award-winning singer Michael Bublé, which indicates the brand has a personality and a great sense of humor. As for what you can expect? Unsweetened sparkling water, exciting and tasty flavors that are not artificial. Plus, it has no sweeteners and no calories. Options include mouth-watering offers such as grapefruit bubly, strawberry bubly, orange bubly, and mango bubly.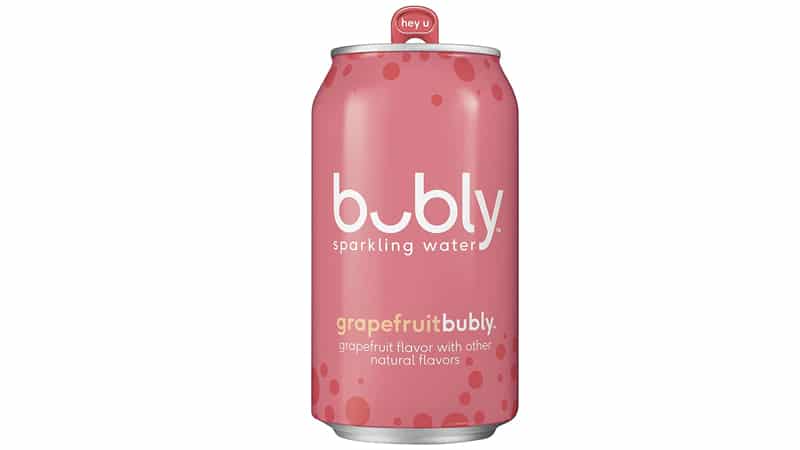 14. Deer Park
Deer Park has a long and interesting history. It all started in 1873, with a spring in the Appalachian Mountains, but it has expanded and grown within the last 100 years. The company now sources its water from thirteen locations in four states. They pride themselves on producing a crisp and refreshing product, making it easy to drink, and providing the consumer with premium quality. There is a wide selection to choose from, including various sizes and flavors, whether you are on the go or having dinner with friends.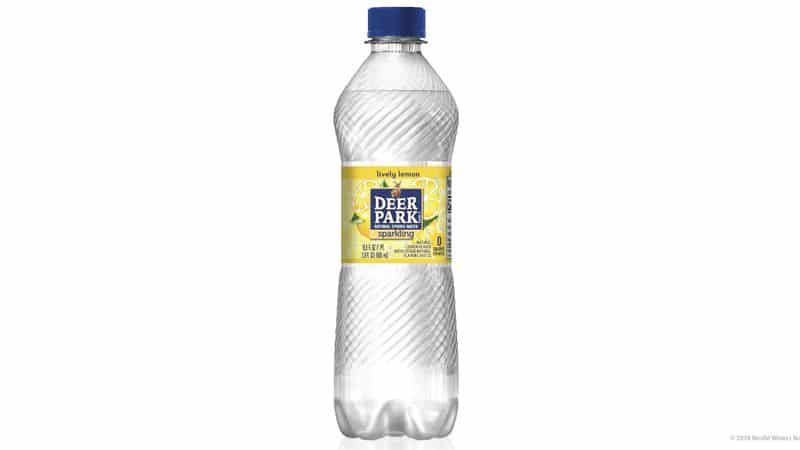 15. Schweppes
If the history of a brand impresses you, then Schweppes is one to familiarise yourself with. The company has been making carbonated beverages for over 200 years since Jacob Schweppe first founded it in 1783. It is reported that he was fascinated by the art of carbonating beverages and created his own unique process, which is still enjoyed to this day. There are several products to choose from, making for the perfect, refreshing drink on a summer's day.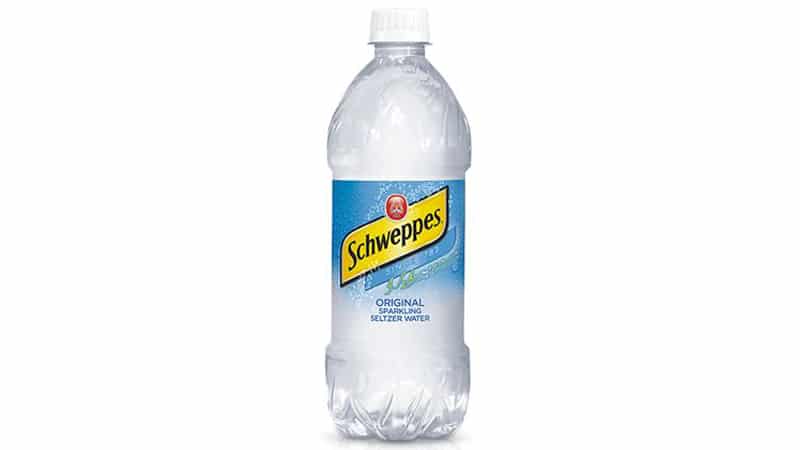 Soda Water vs Sparkling Mineral Water
Soda Water
Soda water comes from plain water and is artificially processed. It can be sourced from anywhere. It is pressurized with carbon dioxide to create the fizz and has several additives. These additives can include potassium sulfate, sodium chloride, disodium phosphate, and sodium bicarbonate. They may slightly alter the taste, leaving the product to be less pure and even slightly salty or bitter. Although soda water is unlikely to be drunk on its own, the way sparkling mineral water would be is a cheaper alternative and is great to use as a mix for cocktails, juices, or other beverages.
Sparkling Water
Sparkling mineral water comes from a natural source and is naturally processed; The carbonation occurs naturally. This results in the beverage including minerals, such as calcium, potassium, and magnesium. The taste is pure, although the mineral content found in the water can alter it slightly. This is why there are so many brands that offer beverages with different tastes. In addition, because it is packaged from the source, it is often more expensive than artificially processed products. Sparkling water is considered a healthy alternative to sodas and other beverages that may include sugars, artificial flavors, and sweeteners. It also tends to have a more subtle and delicate effervescence than those that are pressurized.
Sparkling Water FAQs
Which brand of sparkling water is best?
The best sparkling water brands are based on several factors, including price, quality, and taste. This decision can also be down to personal preference because you may find one water superior to the other. That said, some of the most well-known brands and those celebrated for their innovation and quality. These include Italian company San Pellegrino, Norway's Voss water, and Evian, which is natural spring water from the French Alps.
What is the healthiest sparkling water to drink?
Sparkling mineral water comes from a natural source and is naturally processed. It is considered healthy, with a pure taste and the inclusion of minerals, such as calcium, potassium, and magnesium. Sparkling water that does not include artificial flavors, sweeteners, and added sugars is a great choice and among the healthiest options is San Pellegrino Sparkling Natural Mineral Water. That said, there are other brands such as Evian, Voss, and Antipodes that are worthy contenders. The downside to any fizzy beverage is that it can cause burping or bloating.
Is sparkling water bad for your kidneys?
Although sparkling water is considered a better alternative to drinking carbonated beverages like sodas, high consumption can negatively impact your health. Drinking carbonated drinks does increase the risk for kidney disease and kidney stones. When it comes to sparkling water, it is advisable to limit yourself to drinking a can or two a day. It is also worth noting that the bubbles could cause burping or bloating in some people. Be aware that not all brands are created equally, and some may contain sugar, artificial flavors, and sweeteners.
SUBSCRIBE TO OUR NEWSLETTER
Subscribe to our mailing list and get interesting stuff and updates to your email inbox.