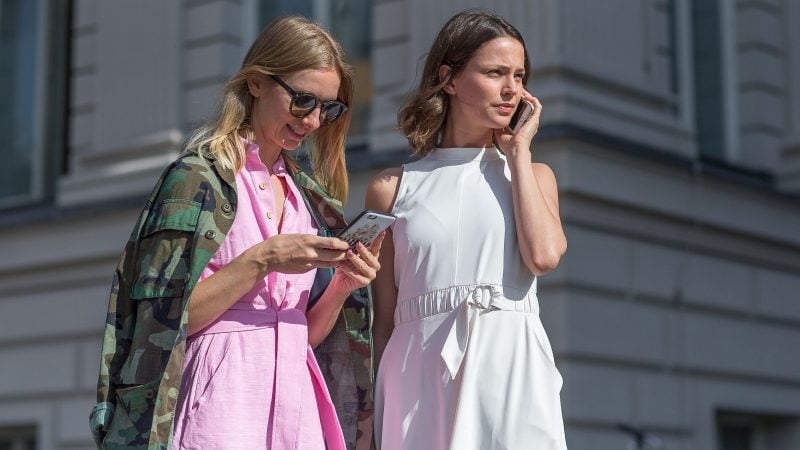 The development of social media has revolutionized the fashion industry and how we view trends. We no longer have to rely on paparazzi photos or wait for monthly magazines to see what our favorite celebs and fashion 'It' girls have been wearing. We have to visit their Instagram account, and we'll instantly be caught up on every 'outfit of the day' and stylish sartorial choice. But with no page limits or printing times to slow things down, the bounty of fashion we see each month can be so vast and diverse that it makes picking up on trends almost impossible. So, to save you a lot of likes, shares, snaps, pins, re-posts, and re-grams, we've waded through the masses of posts to bring you the top ten fashion trends of this month, according to social media.
1. Pyjama Dressing
Pyjama dressing has become popular this month, and it's easy to understand why. Part relaxed and comfortable and part sensual and daring, this trend is easy to love. Whether you like a little more coverage, such as Olivia Palermo and her robe-style PJs, or lean more towards the sexy satin styles like Leandra Medine and Chiara Ferragni, there's something in this trend for everyone. So bring a piece of your night-time style into your daytime wardrobe. Just remember to do your hair and makeup, though. Bedclothes plus bed hair can take your look from stylish to sloppy instantly.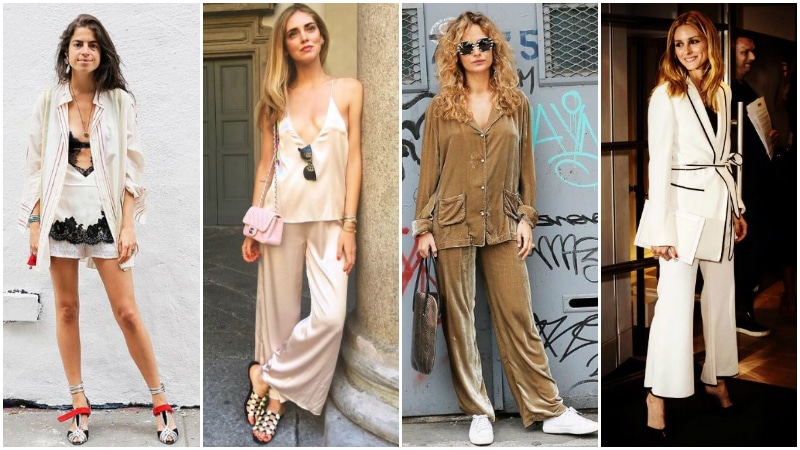 2. Sheer Black Lace
While white lace has its moment nearly every summer, this month has seen its darker counterpart take the fashion spotlight. If white lace represents purity (we're looking at your wedding gowns), then sheer black lace must convey a kind of vampish decadence. Its darkness, combined with the flashes of bare skin underneath, creates a striking look that is hard to ignore. To tame the wild side of this trend, follow the leads of Anna Dello Russo and Olivia Palermo. A low hem, high neck, and long sleeves are all you need to balance this look with a little bit of lady-like glamour.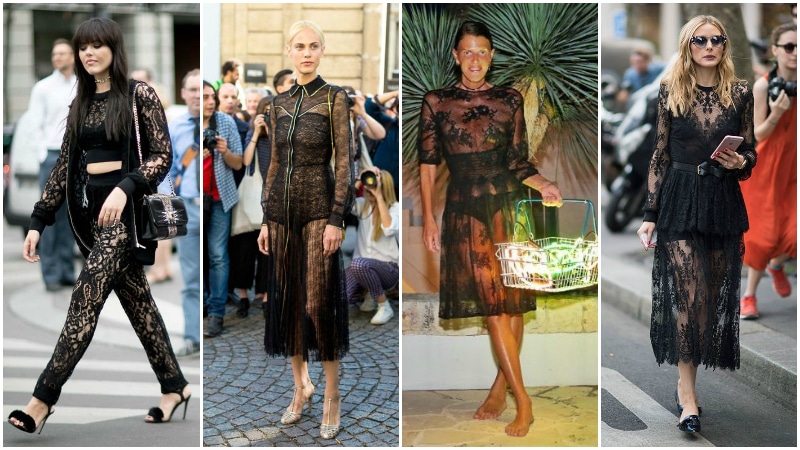 3. Band Tees
If Gigi and Kendall are wearing it, you know it's bound to be a significant trend. This month, the two social media supermodels hit the streets in some old-school rock band tees, and the look is already catching on. We're not talking about busting out your 1D concert t-shirt here, but something with a little more edge. Think of bands like Metallica, Led Zeppelin, and Iron Maiden while shopping for this trend. Then add some distressed denim and black boots to the cart and get the perfect weekend outfit.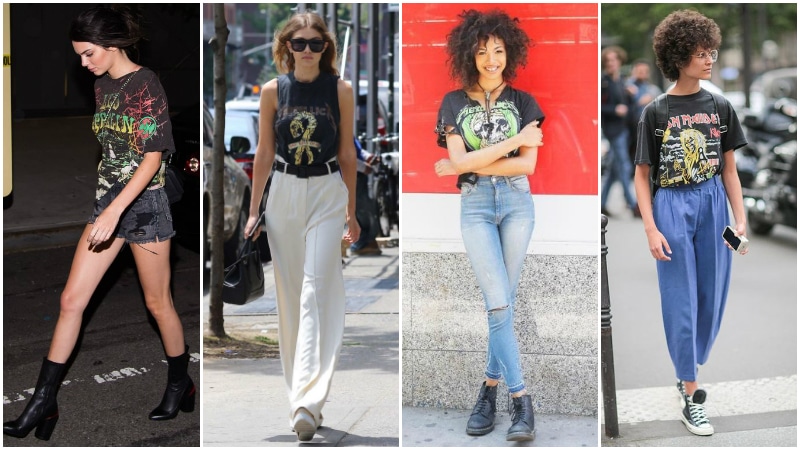 4. White Sneakers
Fresh, comfortable, and downright relaxed, white sneakers are the casual shoes of the month. Please scroll through any model, blogger, or fashion-lover's Instagram account, and you'll see them pop up. The versatile style can be (and has been) worn with any outfit. Whether you're rocking jeans and a tank top, cropped pants and a coat, or just a super-stylish maxi dress, white sneakers go with it all.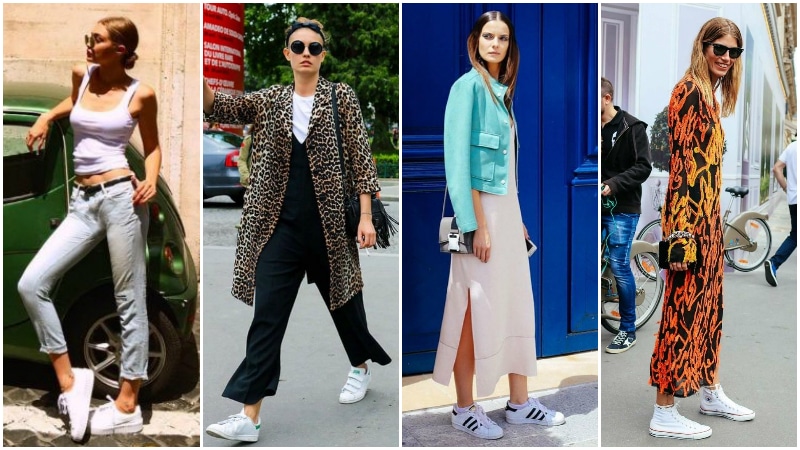 5. Fruit Salad
Fashion can sometimes get overly serious, with dramatic runway presentations and competitive designs that are too extreme tobe worn. So it's nice to have a little fun now and then and embrace the lighter side of fashion. This month, it was fruit that brought a smile to our faces. Found not only in prints but also in accessories, lemons, pineapples, and watermelons all took center stage in one outfit or another. They even had Style.com's Yasmin Sewell jumping for joy.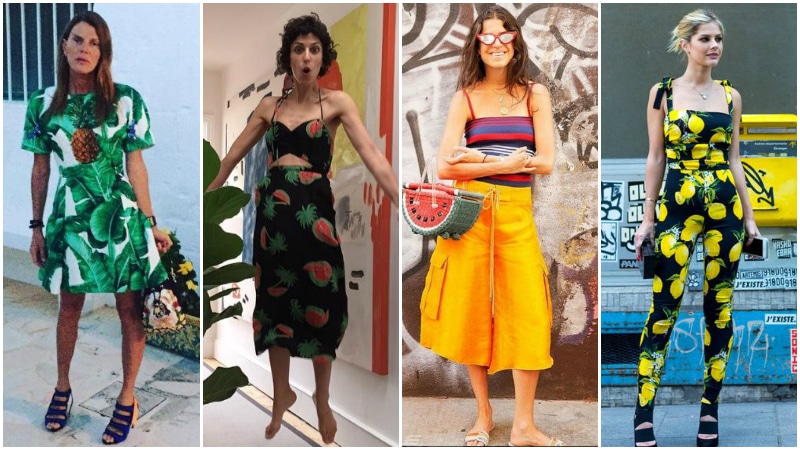 6. Denim Jackets
When you thought the bomber jacket was all you would ever need, the denim jacket swoops in and takes its place. All our favorite fashion girls were showing off their denim jackets this month, from Bella Hadid and Shanina Shaik to Chiara Ferragni and Veronika Heilbrunner. Whether you need to dig yours out from the back of your closet or purchase a new one, get your hands on this trend fast. Wear it a little baggy and personalized with rips, frayed edges, and badges.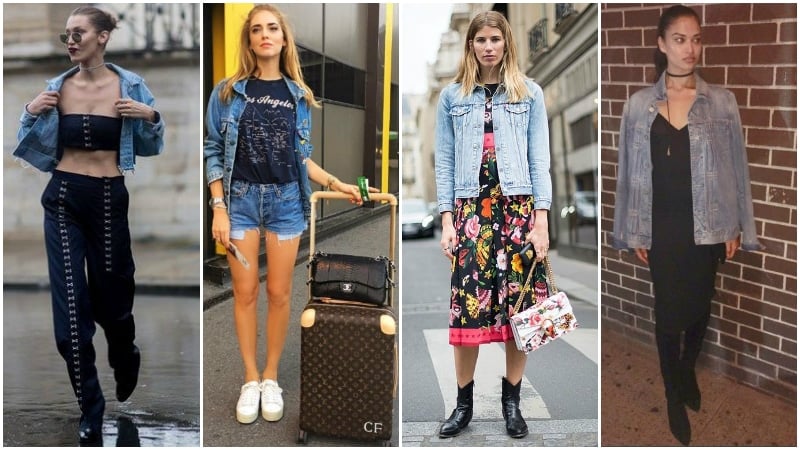 7. Velvet Heels
While white sneakers take out the title of the casual shoes of the month, the prize for the best high heels has to go to these velvet-covered dreams. Whether we were hitting on a pair in midnight blue, ruby red, or amber, we loved them all. Spotted in boot and open-toe varieties, these heels became the focus point of whatever outfit they accompanied. Add them to your Saturday night outfit immediately for a killer style boost.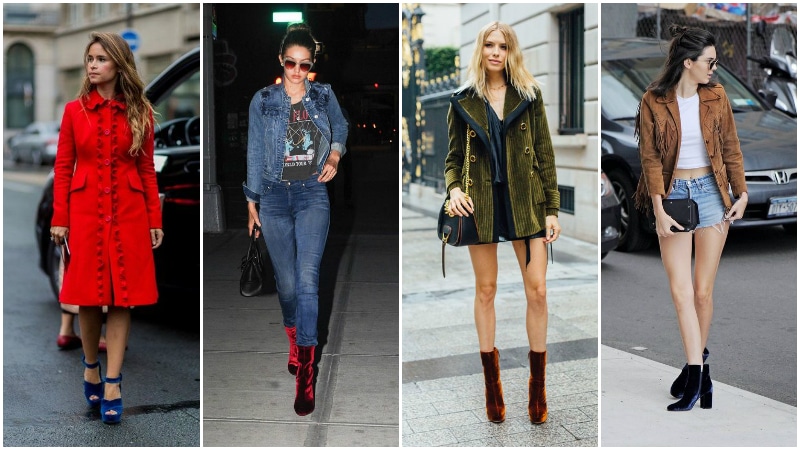 8. Off-the-Shoulder Tops
If, up until now, you still weren't convinced of just how big the off-the-shoulder tops trend is about to become, let this be your turning point. After all, it's no longer just a few street style blogs claiming that you must be wearing this style; it's the whole of social media. So don't be afraid to invest in this trend; it's not going anywhere anytime soon. Choose the type of off-the-shoulder top that best suits your style, whether cropped, statement-making, bodysuit, or something else.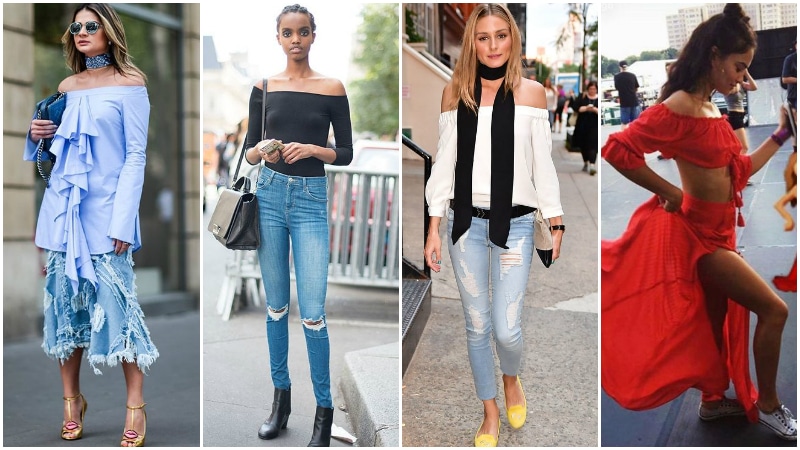 9. Denim Mini Skirts
The '90s resurgence wouldn't be complete without the revival of this fashion item. Yes, the denim mini-skirt is back. Don't believe me? Just check the Instagrams of your favorite fashionistas. If you've looked and now think they look a lot better than you remember, you'd be right. The denim mini skirt has been updated to make it the perfect addition to your 2016 wardrobe. With no A-line, pleated style in sight, the new denim mini is understated and chic with a high-waisted, slim-fit, and straightforward design. Add a frayed hem and band tee if you want to take this trend from girly to grunge.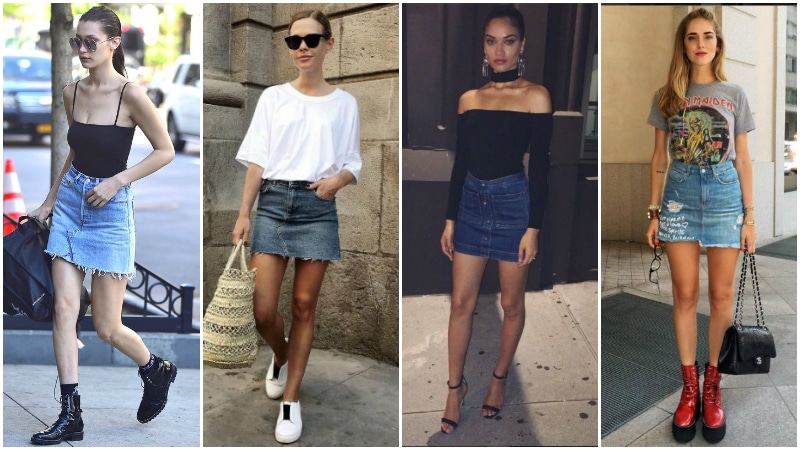 10. Red, White & Black
While everyone was wearing red, white, and blue on the 4th of July, they were wearing red, white, and black the rest of the month. The jarring color combination appeared in its usual stripes, abstract patterns, and garment combinations. Feminine styles, understated beauty looks, and neutral accessories toned down the statement-making and aggressively contrasting colors.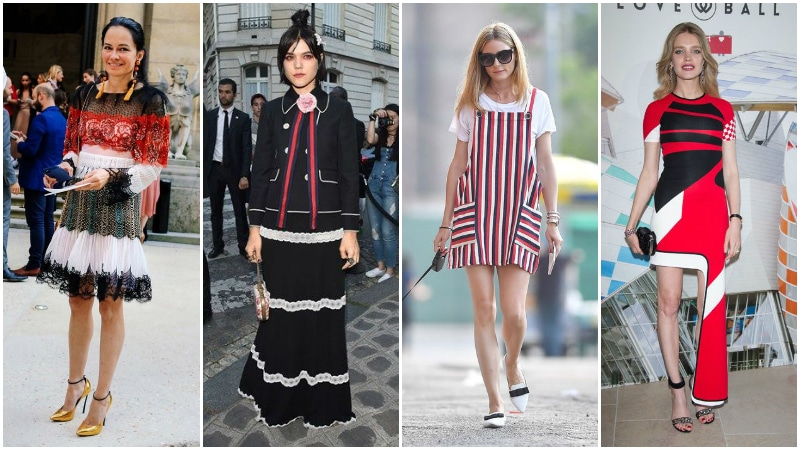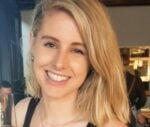 Taylah Brewer holds a bachelor's degree in fashion and business and is a skilled writer with several years of experience in the world of online content creation and copywriting. She is passionate about fashion, beauty, and all things lifestyle-related and has been writing for The Trend Spotter since 2016. She currently works as the Head of Digital & Ecommerce at White & Co.
SUBSCRIBE TO OUR NEWSLETTER
Subscribe to our mailing list and get interesting stuff and updates to your email inbox.