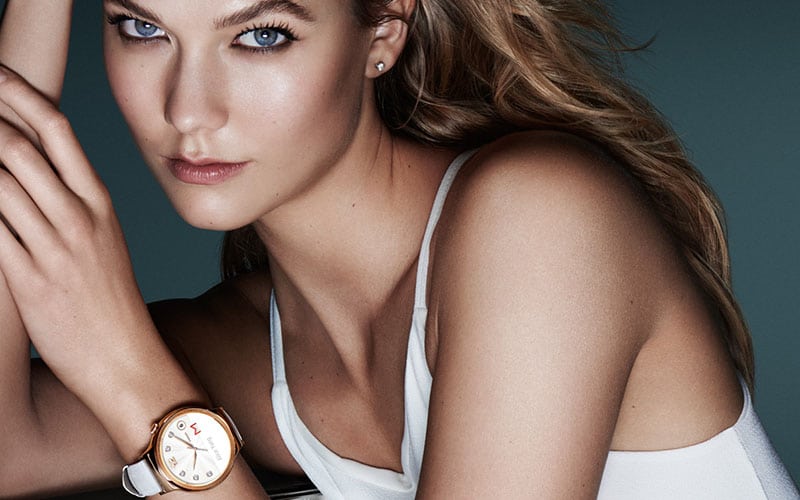 These days, technology and fashion are mingling more than ever before. But, it's not just high-tech garments that have earnt a place in your wardrobe. Accessories, such as smart watches, are also incredibly stylish and practical, making them a worthwhile purchase for every modern lady. Perfect for everyday use, smart watches offer the convenience of having all your valuable information right at your wrist. From messages to emails and other notifications, these sophisticated pieces can do a lot more than just tell the time, and we can prove it. Here's our guide to the best smart watches for women that are both functional and stylish.
1. Asus ZenWatch 3
The modern and luxurious appearance isn't the only thing to love about the Asus ZenWatch 3. This stylish, smart watch also boasts a jewellery-grade stainless steel case along with an AMOLED display with customisable faces. When it comes to function, the ZenWatch 3 doesn't disappoint either. It features an intuitive design, which allows for fast and easy use, and can organise your important information, showing you messages, weather updates and more when you need them.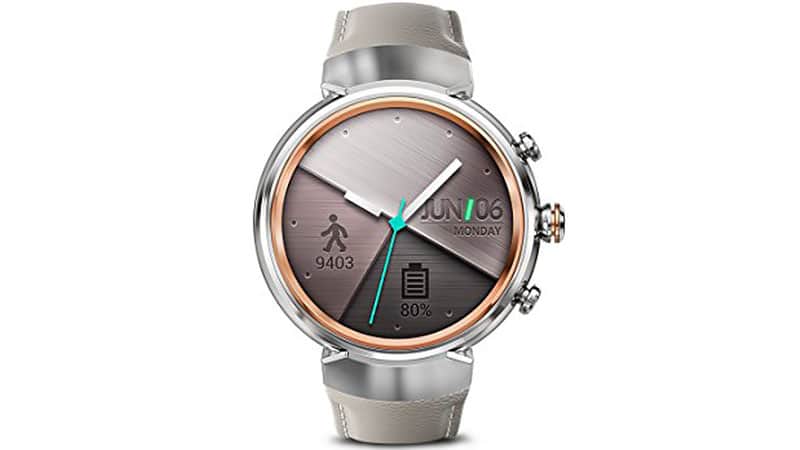 2. Asus ZenWatch 2
The ZenWatch 3 may be a fantastic smartwatch, but that doesn't mean you should rule out the ZenWatch 2. Featuring a more traditional watch design, this timepiece is perfect for ladies who love a classic look but still appreciate modern technology. The watch runs on Android Wear, which provides useful notifications along with Google Assistant, and features robust fitness tracking as well as fast charge technology.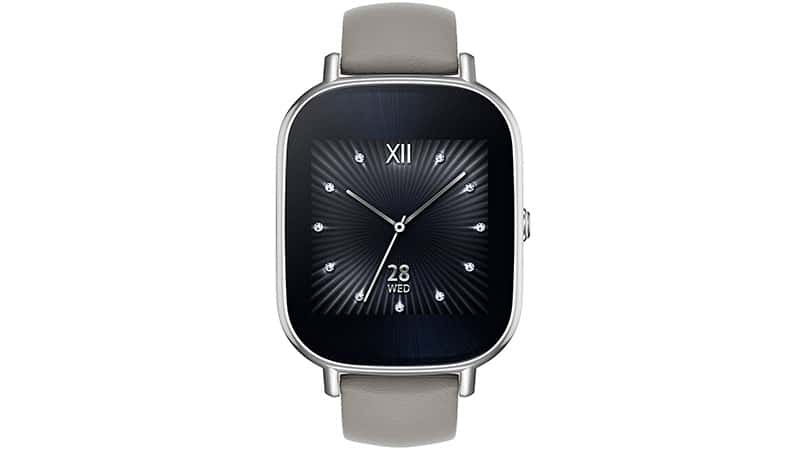 3. Pebble Time Round
As one of the world's lightest and thinnest smart watches, the Pebble Time Round makes a lovely choice for ladies. But, it's size isn't all you'll love about this high-tech timepiece. Along with being light, this watch is also stylish, featuring interchangeable bands and downloadable face designs. Additionally, it's easy-to-use, provides helpful notifications, features an inbuilt activity and sleep tracker, and boasts a battery that lasts up to two days.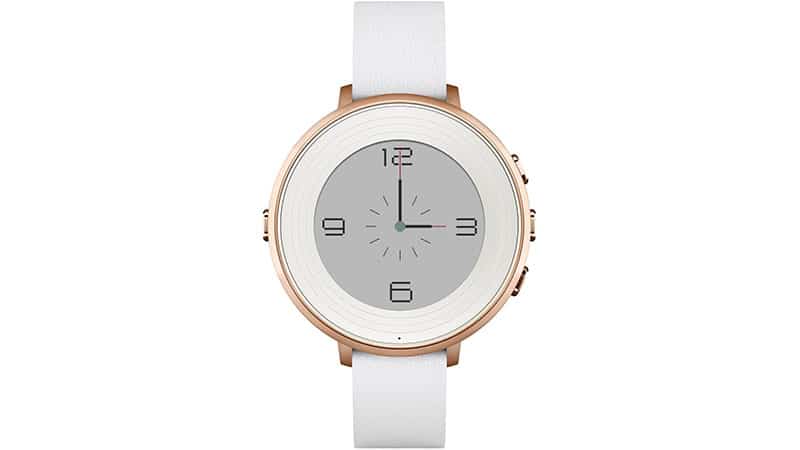 4. Motorola Moto 360 2
With an option specially designed for women, the second-generation Motorola Moto 360 is a smartwatch that ladies love. Along with a stylish round design, the intelligent timepiece also offers a host of other benefits, including notifications for messages, news, weather, and more. The watch also acts as an activity tracker, monitoring your steps, calories and heart rate right from your wrist.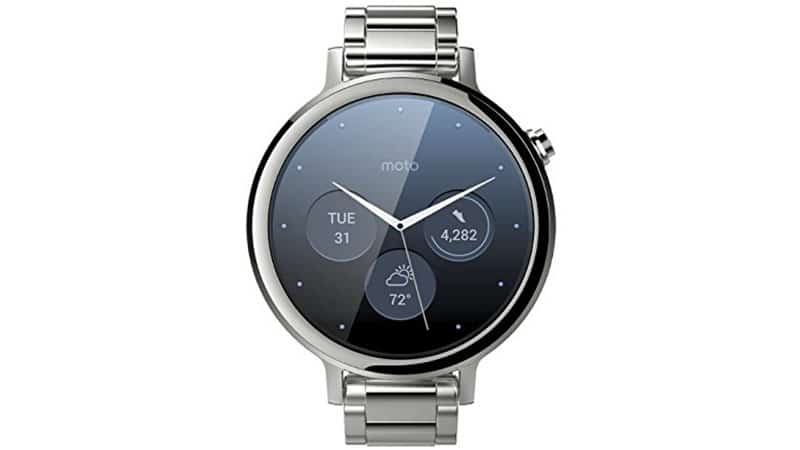 5. Huawei Watch
Classic luxury design and cutting-edge technology make the Huawei Watch an impressive accessory. Its appearance is wonderfully chic, making this well-crafted watch more like a piece of jewellery than a smartphone for your wrist. However, its functionality is also excellent. Using Android Wear, it delivers notifications and can make calls while also tracking activity and monitoring your heart rate.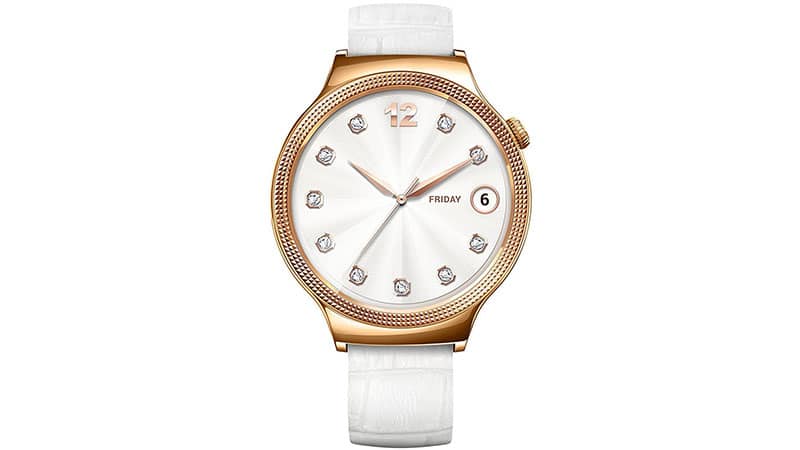 6. Michael Kors Access Bradshaw
High-tech and high fashion come together in the Michael Kors Access Bradshaw Smartwatch. Chic and customisable, this smart timepiece can suit every occasion. It's also impressively functional. Powered by Android Wear, the Access Bradshaw can display notifications for texts, calls, and emails while also tracking your steps, distance, and calories. On top of that, it also responds to voice commands, making your life even easier than it was before.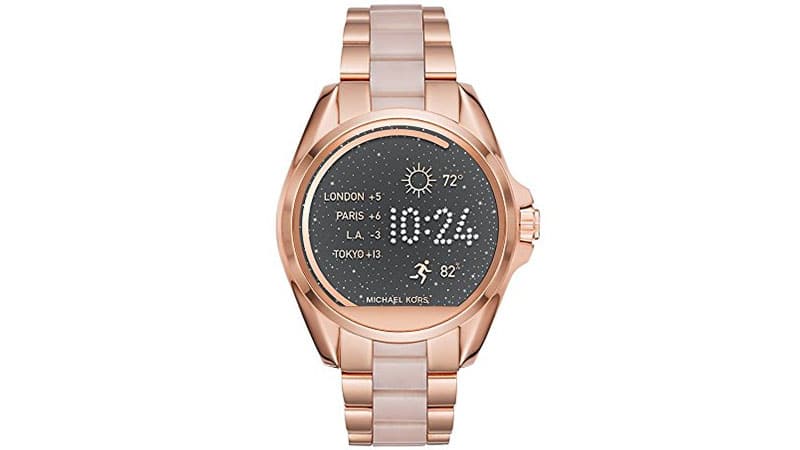 7. LG Watch Style
Designed to resemble a traditional timepiece, LG's Watch Style is both chic and functional. It's also lightweight and slim, making it ideal for female wrists. Powered by Android Wear 2.0, the Watch Style allows you to track your fitness, glance at alerts and messages, and even ask Google for help. Also, it's also easy to send messages thanks to Smart Reply and enhanced handwriting recognition.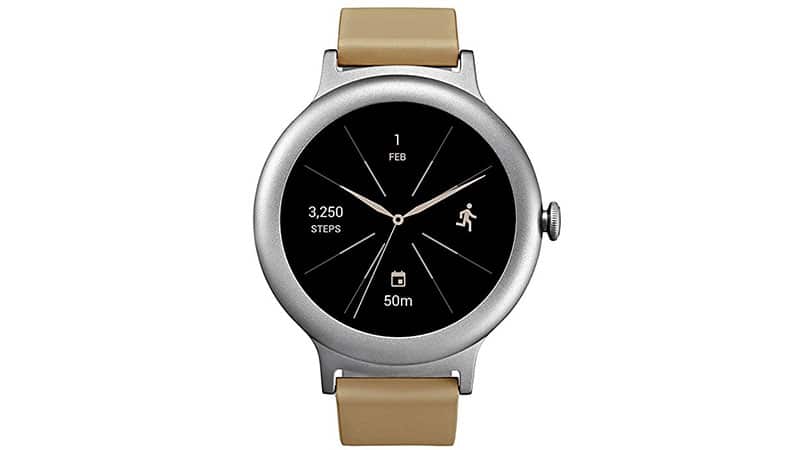 8. Apple Watch Series 3
If you love your iPhone, then the Apple Watch Series 3 is the smartwatch for you. Building upon earlier versions, the Series 3 features several improved features, including a built-in GPS and cellular connectivity, which allows you to connect to a mobile network without your iPhone nearby. Additionally, the Series 3 is also water-resistant to 50m, meaning that it's protected against rain, spills, showers, pools, and oceans at shallow depths.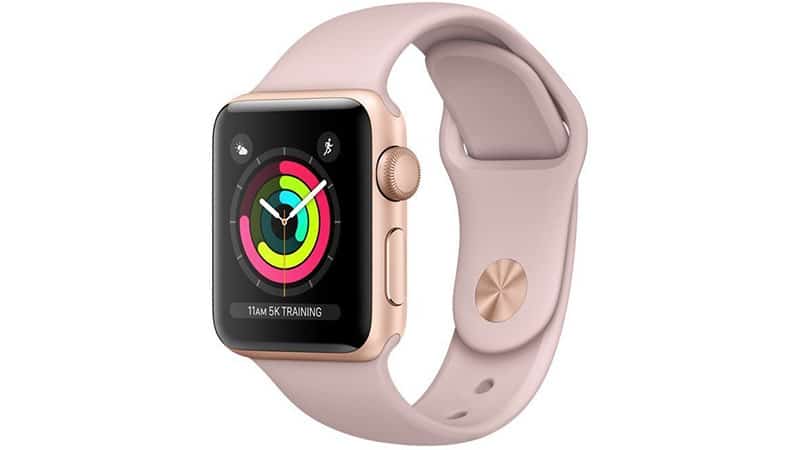 9. Ticwatch S
Like a personal assistant for your wrist, the Ticwatch S Smartwatch can help organise your life. Along with managing your calls and messages, The Ticwatch S (Sport), also offers the convenience of Google Assistance, as well as fitness tracking, heart rate monitoring, and an inbuilt GPS. Additionally, this handy watch also allows you to listen to your favourite music without your phone.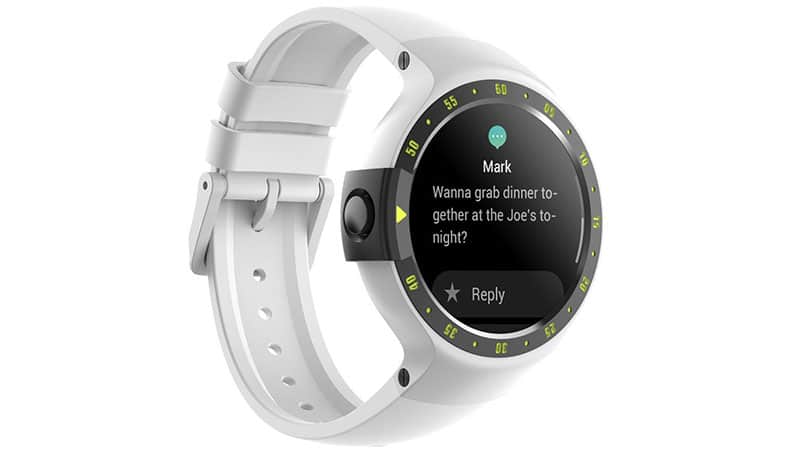 10. Samsung Gear Fit2 SM-R360
If you're the kind of lady who lives life on the go, then the Samsung Gear Fit2 is the smartwatch for you. This exceptional timepiece can automatically recognise your activity and will monitor your steps, distance, calories, and more. Additionally, it features a built-in GPS, which is ideal for mapping runs, along with smart technology, which will allow you to receive and respond to notifications from your wrist.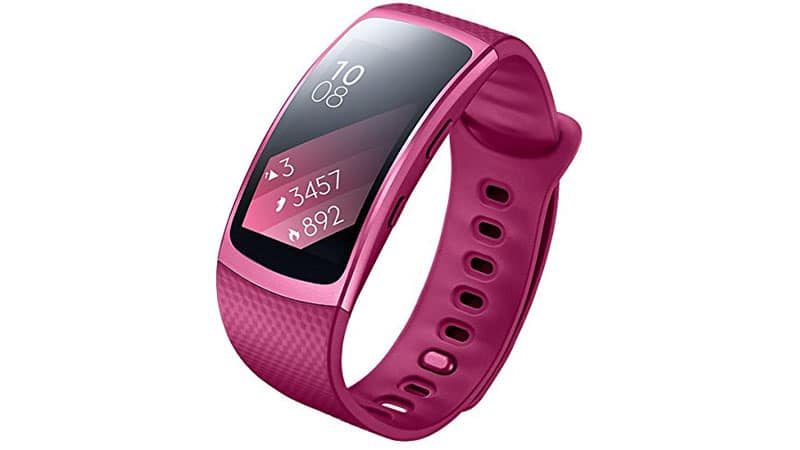 11. Timex Women's IQ+ Move Watch
Track your steps, distance, calories burned, sleep metrics and more without ruining your look thanks to the Timex Women's IQ+ Move Watch. This chic hybrid watch features a stylish analogue design with discreet smartphone connectivity. So, you'll look like you're wearing a traditional watch while being able to set alarms, sync time and date, and control the hands of your watch with your phone.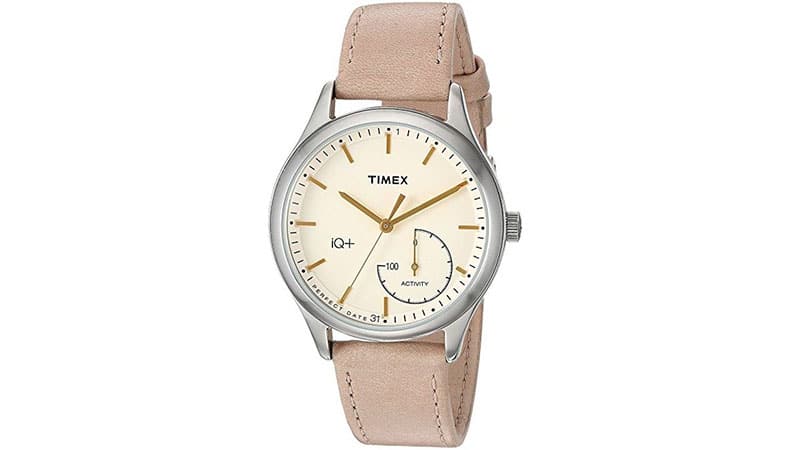 12. Juicy Couture Couture Connect
Engineered by HP for Juicy Couture, the Couture Connect Watch is as functional as it is glamorous. Perfect for busy and fashionable women, this smartwatch connects its wearer to the digital world while looking seriously stylish. From calls, emails, and texts to appointment notification, social media message, and daily step tracking, this terrific timepiece offers so much more than your standard wristwatch.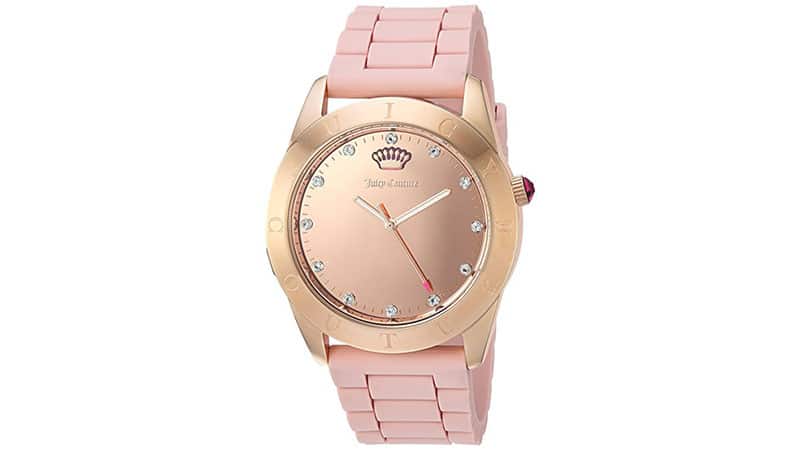 13. Fossil Gen 3 Q Venture
When it comes to watches, Fossil makes some of the best, and the brand's smartwatches are no exception. For ladies, the Fossil Q Venture is particularly impressive. Featuring built-in activity tracking as well as notifications for texts, calls, social messages and emails, this watch will keep you both connected and motivated. It also boasts an interchangeable strap and customisable dial, so you can tailor its appearance to suit your style.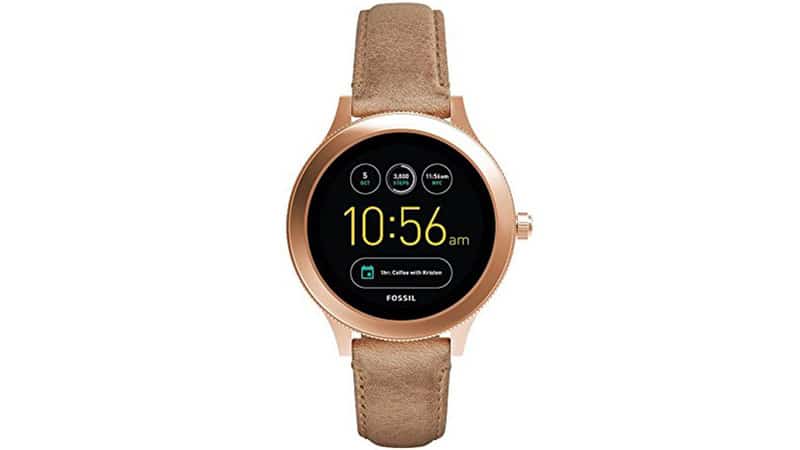 14. Skagen Signatur Connected Hybrid
Today's smart watches are more stylish than ever before. If you need proof, just look at Skagen's Signatur Connected Hybrid Watch. This top wearable for women boasts a sophisticated design as well as a range of smart features. As such, it's an excellent accessory that will complement your style while also proving discreet notification for texts, calls and emails, and tracking your activity.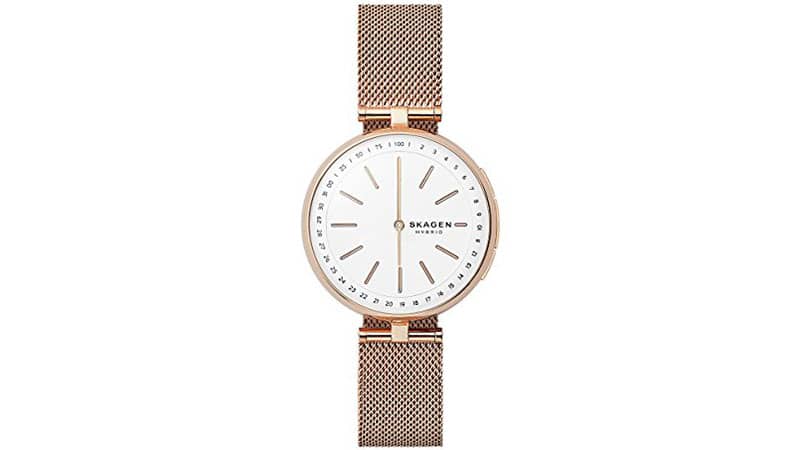 15. Misfit Phase Hybrid Smartwatch
If you're specifically after a smartwatch that's also a fitness tracker, then Misfit's Phase Hybrid Smartwatch makes an excellent option. Along with vibration call alerts, text notifications and alarms, this talented piece of tech also tracks steps, distance, calories and sleep. On top of all that, it's also water-resistant to 5 ATM and runs on replaceable batteries that last up to 6 months, meaning that there's no need to charge it.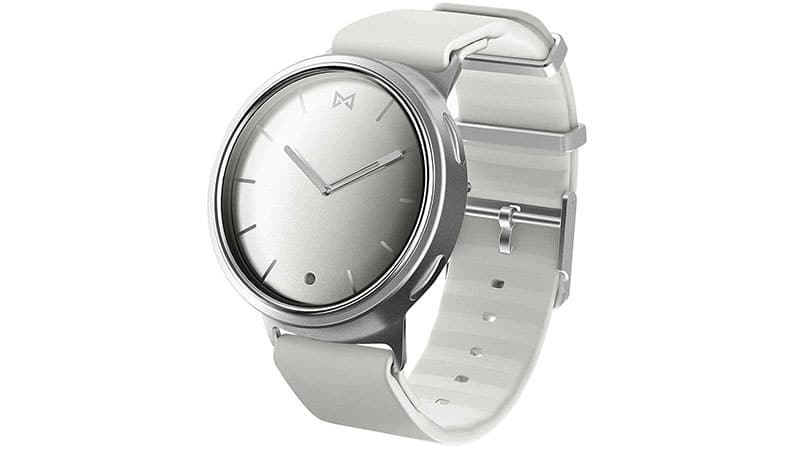 SUBSCRIBE TO OUR NEWSLETTER
Subscribe to our mailing list and get interesting stuff and updates to your email inbox.