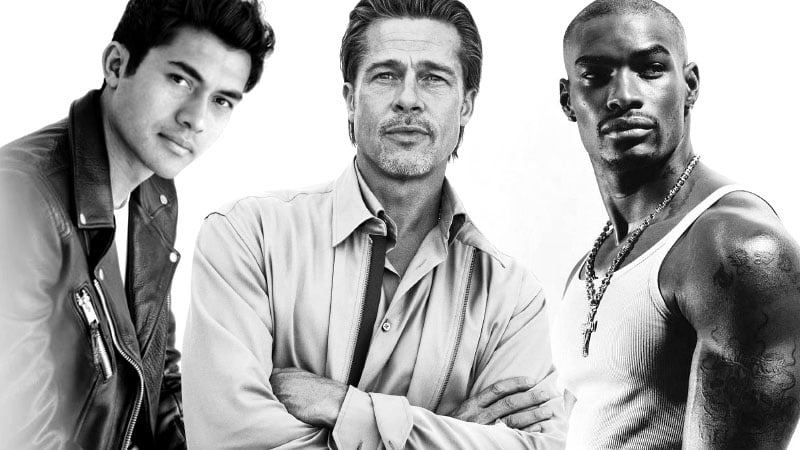 In this day and age, no actor, model or musician fits into a particular box. Gone are the days of stereotypes, these are the times of diverse and successful people. These accomplished stars are talented, handsome, and advocate for human rights and environmental action. There are plenty of guys that shape our society and influence our lives, here are the hottest men right now.
1. Brad Pitt
Brad Pitt is one of the world's most loved Hollywood stars. Since his big start in Thelma & Louise in 1991, he has been a massive heartthrob around the globe. This handsome actor and producer won two Golden Globes and an Academy Award for his talent.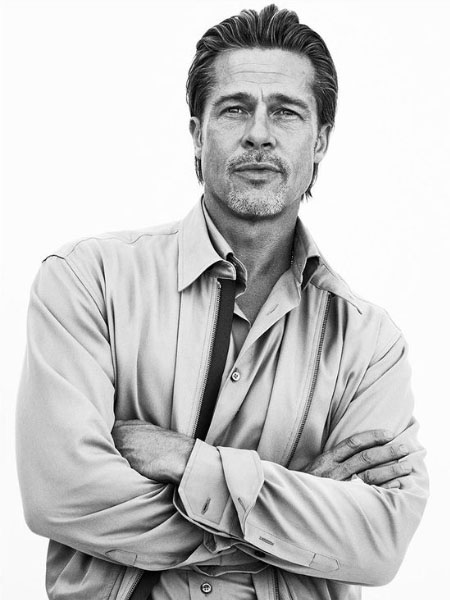 2. Chris Hemsworth
This Australian hunk has made a name for himself as one of the hottest guys in the world. He is most famous for his role as Thor in The Avengers, but he has featured on Australian screens since his first roles in Home and Away in the early 2000s. He is now one of the highest-paid actors in the industry.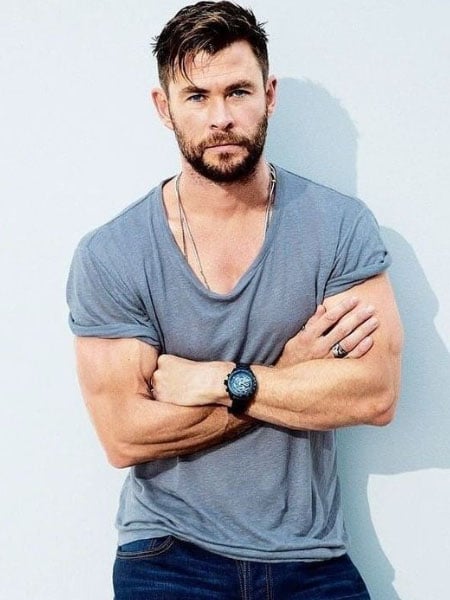 3. Leonardo DiCaprio
From Romeo + Juliet to The Wolf of Wall Street, Leonardo DiCaprio has been a heartthrob since the '90s. This handsome man is not only an Academy Award-winning actor, but he's also an activist and environmentalist. He truly is one of the best guys in the game!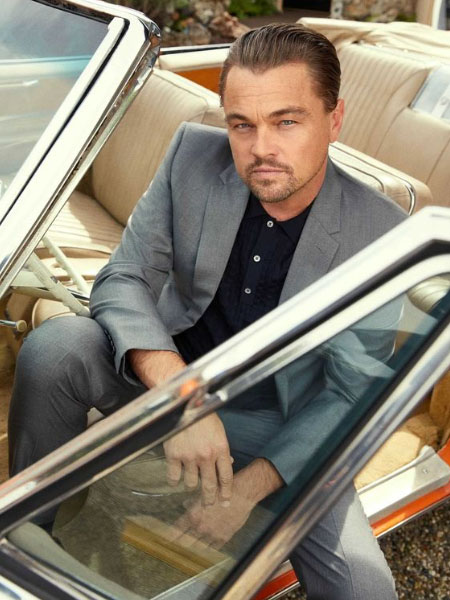 4. George Clooney
George Clooney has been ranked the Sexiest Man Alive twice, and it's easy to see why. This actor and producer started on screen with his first role as Dr. Doug Ross on ER in the '90s. Aside from his acting skills, he's also an activist and advocates for human rights, so he's a real all-rounder.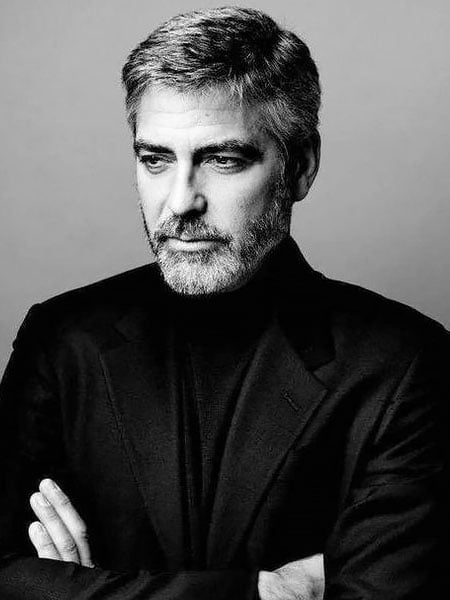 5. Idris Elba
If anyone's set for stardom, it's Idris Elba. This hot actor has made a name for himself in the industry and is best known for his role as Stringer Bell in The Wire and John Luther in Luther. His acting skills have earned him four Golden Globe nominations and five Primetime Emmy nominations. When he's not on the screen, he's tearing up the dancefloor as DJ Big Driis.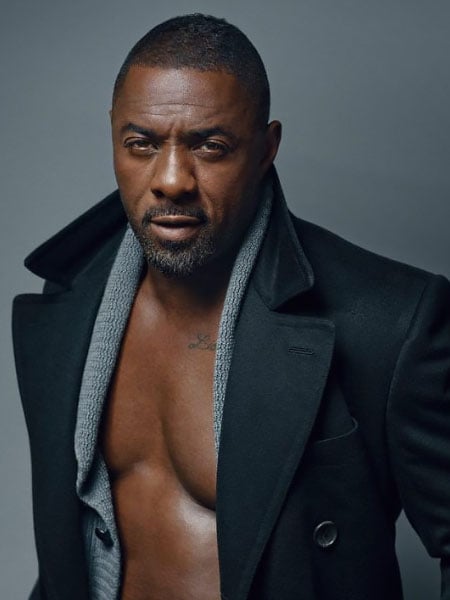 6. Henry Cavill
Not only does Henry Cavill have superhuman good looks, but he's also one of the biggest names in Hollywood. This British actor is best known for his role as Superman in the Justice League series, but he's also featured in leading roles in TV shows such as The Tudors and The Witcher.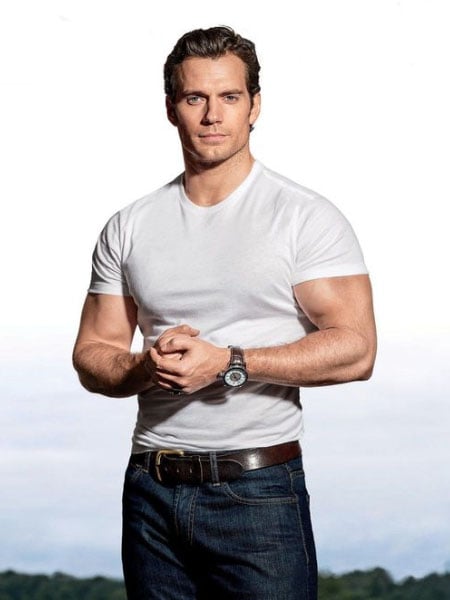 7. Keanu Reeves
Keannu Reeves is one of the most respected names in the business, known as 'Hollywood's ultimate introvert'. The heartthrob is known for being extremely kind and appears very down to earth. His most famous roles include Neo from The Matrix and John Wick. In his spare time, he works on his custom motorcycle business or publishing books.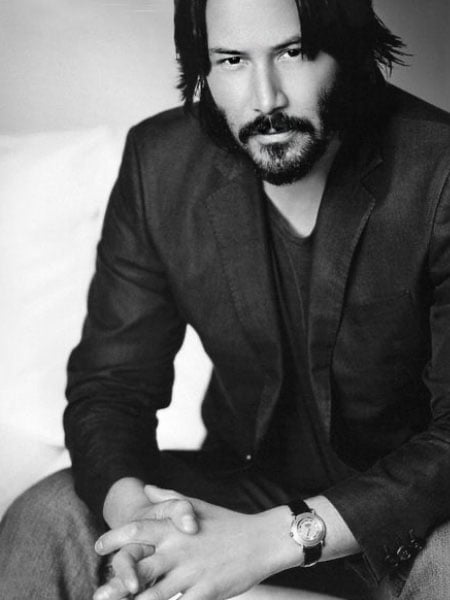 8. Jason Momoa
Whether you know him from Game of Thrones or Aquaman, Jason Mamoa is one of the business' hottest actors. This star was born in Hawaii and began studying marine and wildlife biology at university. He is best known for his outstanding role as Khal Drogo in HBO's Game of Thrones, the strongest and fiercest of them all.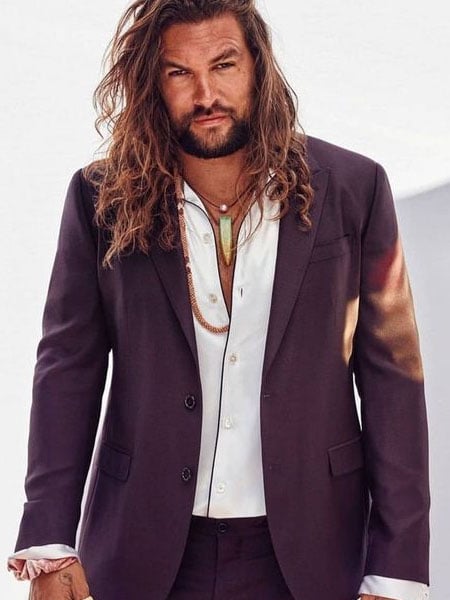 9. Henry Golding
Henry Golding is one of the hottest rising stars in Hollywood. Since his start in 2014, he has featured in some of the biggest films of recent times. This Malaysian-born English actor starred in the hit movie Crazy Rich Asians and has since featured in comedies such as A Simple Favor and Last Christmas.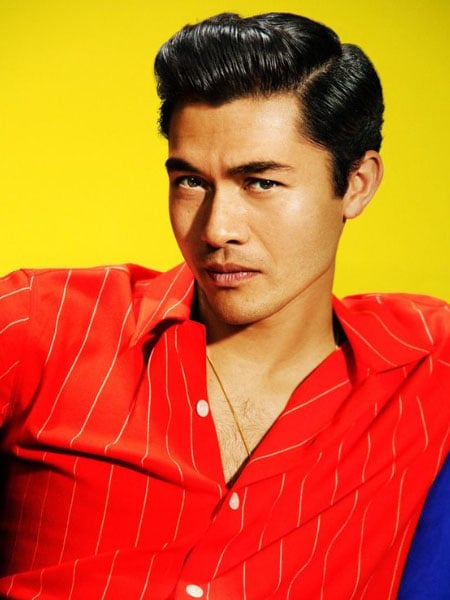 10. Jared Leto
Jared Leto is a superstar in his own right. From acting in blockbuster films to selling out arenas with his band, this hunk has achieved a lot. You can catch him playing the Joker in Suicide Squad or posing for Gucci campaigns – he does it all.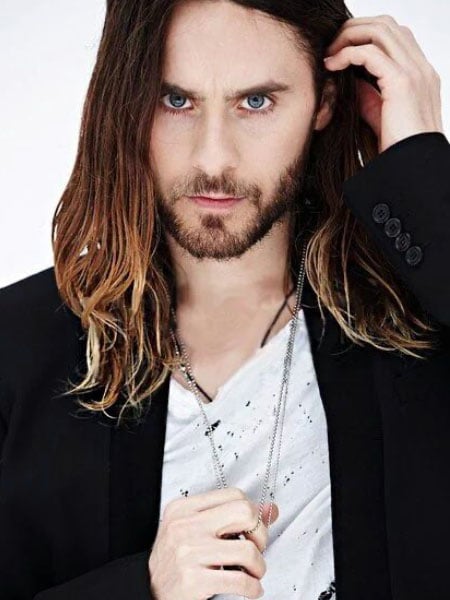 11. Ryan Reynolds
He may be happily married to Blake Lively, but this hilarious actor continues to steal hearts on and off the screen. From action films like Deadpool to rom-coms like The Proposal, he has ultimate acting chops. This Canadian star also owns a stake of gin brand, Aviation American Gin.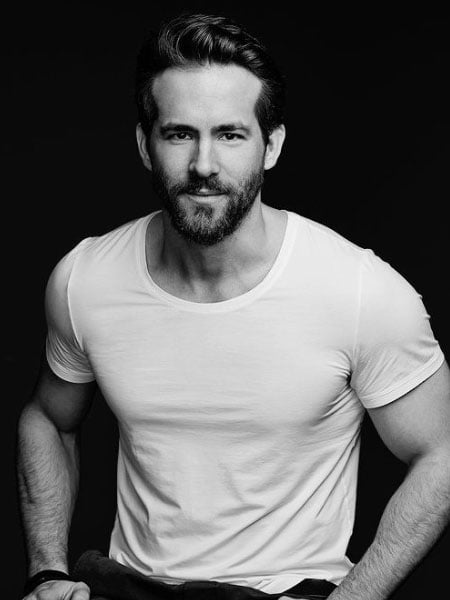 12. Johnny Depp
If you love a talented actor, you can't go past Johnny Depp. This seriously good-looking man has been melting hearts since his first role as Officer Tom Hanson in the '80s TV show 21 Jump Street, and Edward Scissorhands in 1990. he has since gone on to star as Captain Jack Sparrow, Willy Wonka, and Sweeney Todd – he can quickly adapt to any character. Talk about versatility!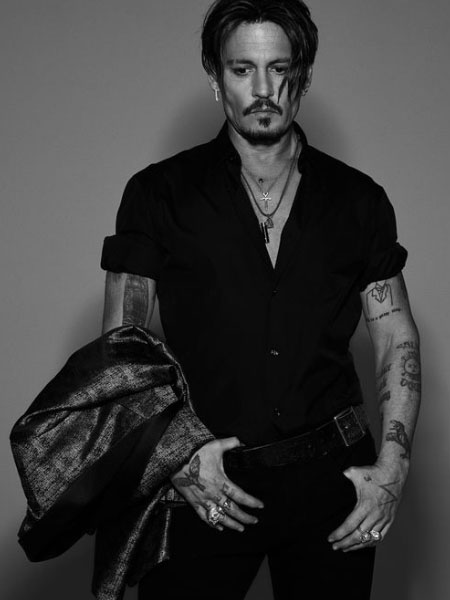 13. Bradley Cooper
Years before his first director role in the remake of A Star is Born, Bradley Cooper had been stealing hearts on the screen. This hunk has been nominated for eight Academy Awards, a Tony Award, and has won two Golden Globes for his skills. From acting to singing and dancing, this talented guy can do everything under the sun.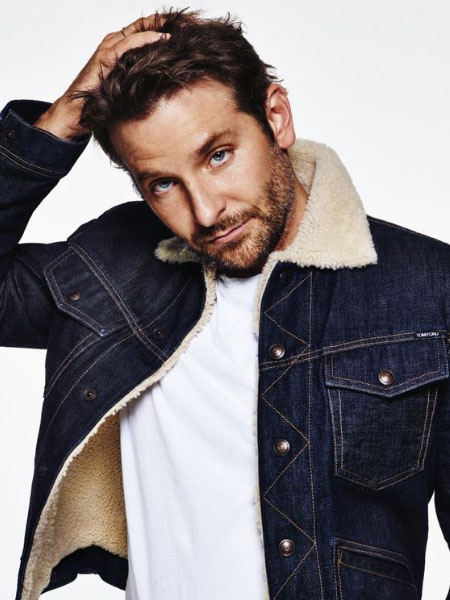 14. Jamie Dornan
This Fifty Shades actor and model has undoubtedly caused a stir on screen. Jamie Dornan is best known for his sexy role as Christian Grey, but he has been in front of a camera since 2001. He has worked as a Calvin Klein model and featured in films like Marie Antoinette, The Fall, and Shadows in the Sun.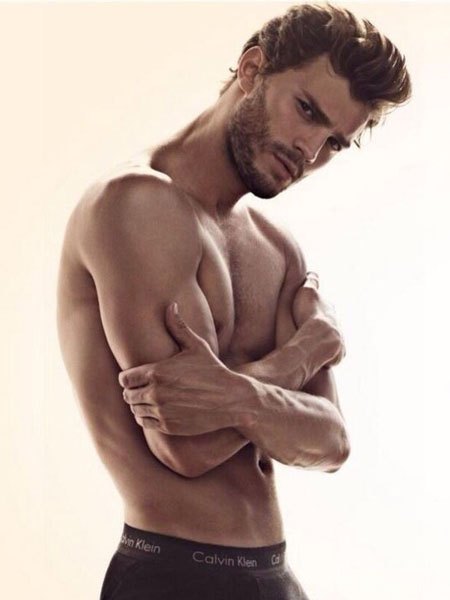 15. Matthew McConaughey
Matthew McConaughey has gone from a rom-com star to an Academy Award winner. This hot actor has been around since the '90s and has starred in films such as the Dallas Buyer's Club, The Wolf of Wall Street, and True Detective. Aside from his on-screen skills, he's also an established producer and a minority owner of the soccer club, Austin FC.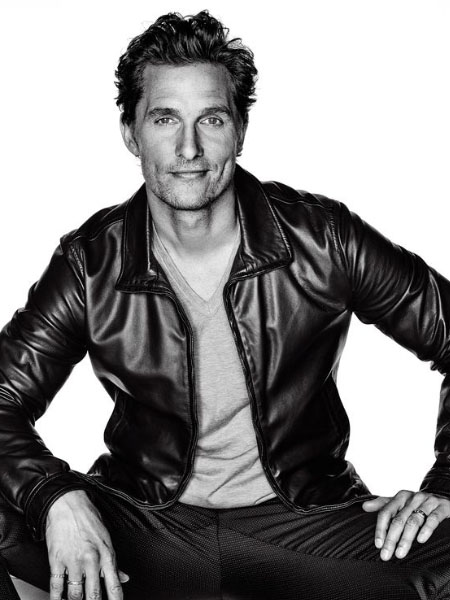 16. David Gandy
From the runway to the pages of Vogue, David Gandy is one of the most influential male models of this time. His muscly physique helped change the industry. When he's not changing the face of fashion, he's writing for British Vogue or GQ.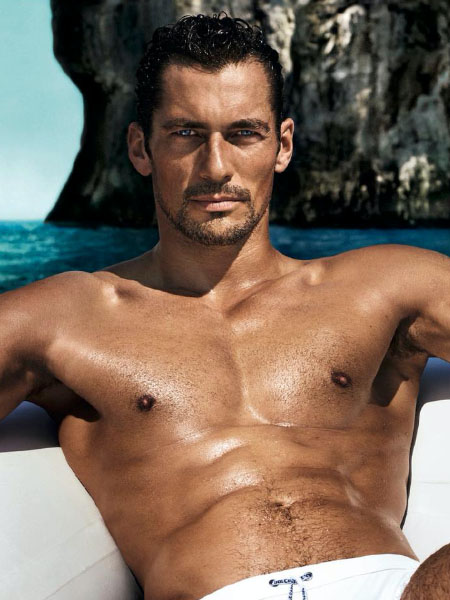 17. Zac Efron
From Disney star to heartthrob, Zac Efron has blessed the screens of Hollywood since the early 2000s. This singing, dancing, and acting celeb is the ultimate triple threat and has featured in films including Hairspray, The Greatest Showman, and Me and Orson Welles.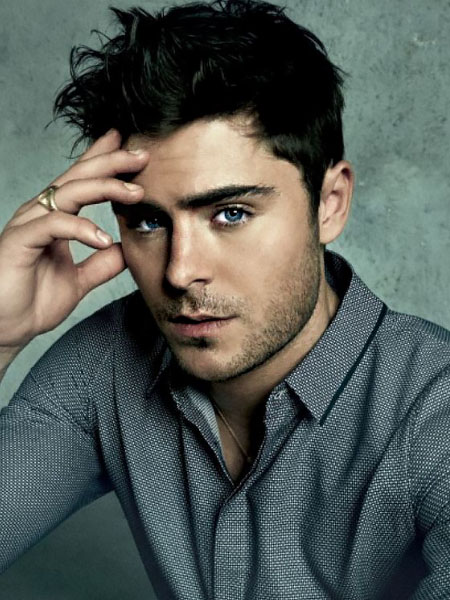 18. Jason Statham
Jason Statham has been the antihero that everyone adores. The British actor and producer featured in blockbuster films like the Fast & the Furious series, The Italian Job and Lock, Stock, and Two Smoking Barrels and plenty of others. He is one of the leading action figures in Hollywood and often does his own stunts and stage combat – talk about a badass.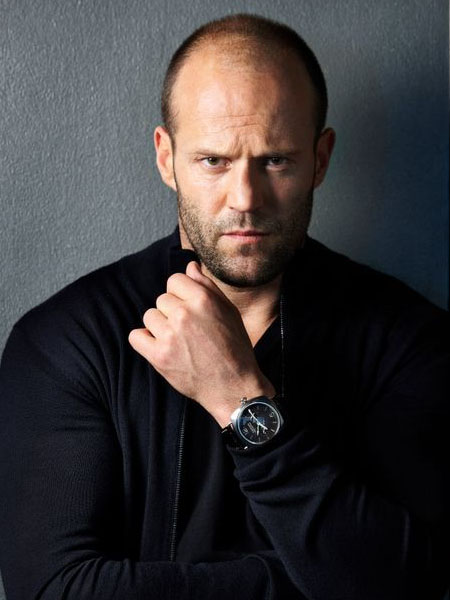 19. Matt Bomer
Matt Bomer has it all. Not only is he good looking, but he's also a supremely talented actor, singer, director, and producer. He starred on Broadway, won the Best Supporting Actor award at the Golden Globes and was nominated for a Primetime Emmy. Whether he's on stage or behind a camera, this hottie is unstoppable.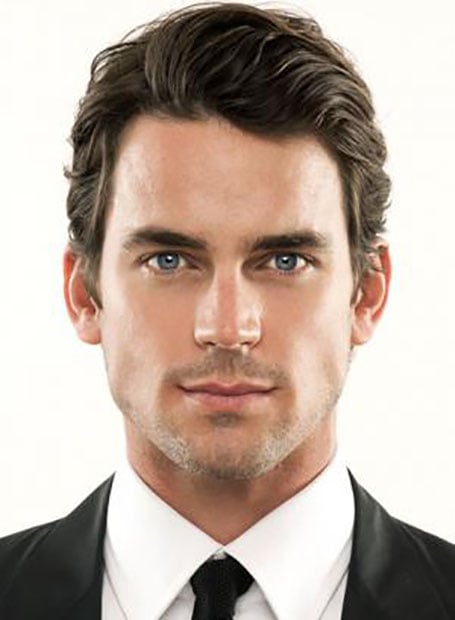 <
20. John Cho
Funnyman John Cho isn't just hilarious, but he's seriously cute too. The American actor has performed in various roles over the years, including Harold Lee in Harold & Kumar, and Hikaru Sulu in the Star Trek film franchise. In 2014 he made American history as the first Asian-American actor to play a romantic lead in the rom-com show, Selfie.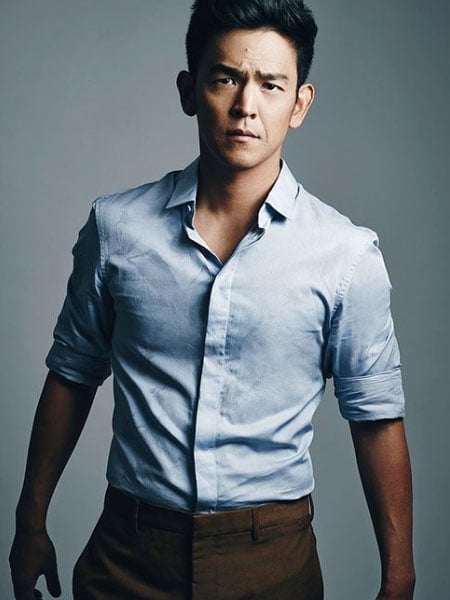 21. Ryan Gosling
Hey girl, you can't go wrong with a guy like Ryan Gosling. He was one of the original kids in the Mickey Mouse Club, but he is best known for his standout roles as Noah in The Notebook and Jacob in Crazy, Stupid, Love. When he's not getting nominated for Academy Awards, he's playing in his indie band, Dead Man's Bones.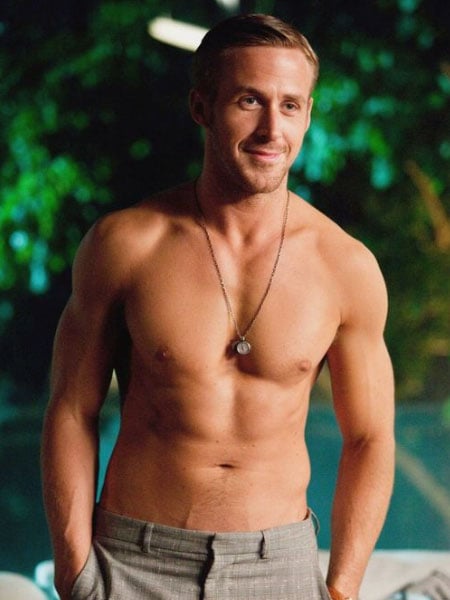 22. David Beckham
No one can bend it quite like this superstar. David Beckham has been the face of British soccer since the '90s and is one of the most influential sports stars in the world. He also has plenty of modeling experience under his belt. In 2014, he was hailed as the Underwear Model of the Century.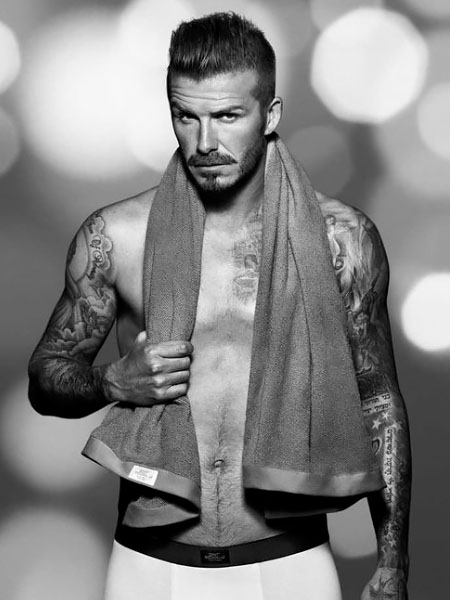 23. Hugh Jackman
The handsome hunk, Hugh Jackman, is the ultimate triple threat. This Aussie actor, singer, and dancer has featured in films such as Wolverine, The Greatest Showman, and Les Misérables. This sexy and talented star has also featured off-screen in West End productions of Oklahoma!, where he earned an Olivier Award for Best Actor.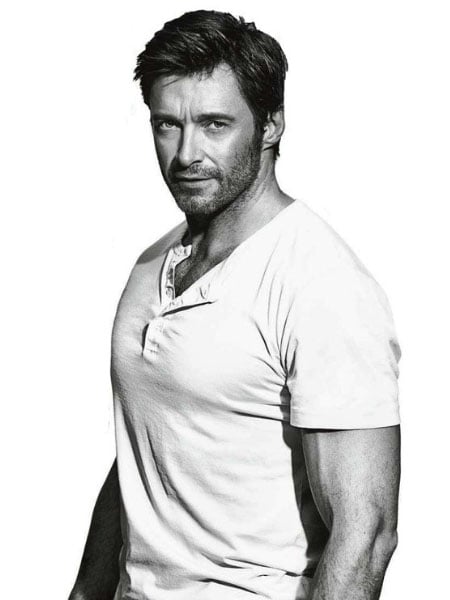 24. Alexander Skarsgård
Hailing from Stockholm, Sweden, Alexander Skarsgård remains one of the hottest guys on the screen. This European hunk began his acting career in 1994 and has since acted on stage, in films, and on TV. His most famous roles include Eric Northman in True Blood and Perry Wright in Big Little Lies, where he won an Emmy, Golden Globe, and Screen Actors Guild Award.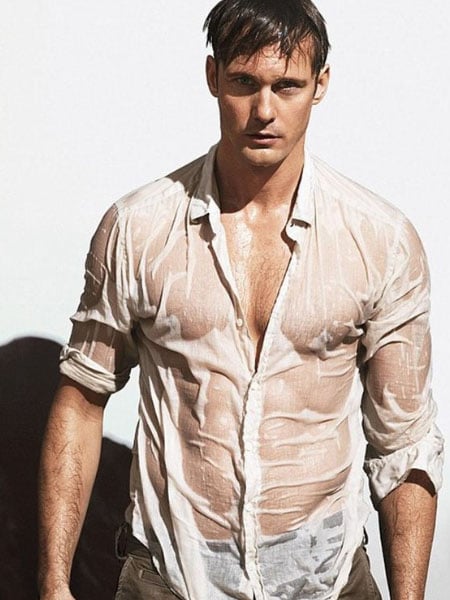 25. Tyson Beckford
Tyson Beckford is more than just an incredibly handsome model – he's one of the most influential supermodels of all time. He is best known for his work with Ralph Lauren, but has also featured in Zoolander, and hosted a reality TV show, Make Me a Supermodel.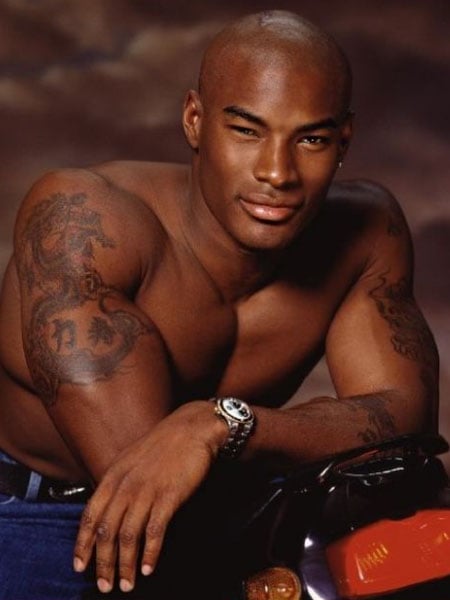 26. Zayn Malik
Zayn Malik has been a heartthrob for music fans all over the world. With his massive start in One Direction, he has since stemmed off and begun his own stellar career. His biggest singles include Pillow Talk, and I Don't Wanna Live Forever, featuring Taylor Swift. In his spare time, he models for designers like Versace alongside his supermodel girlfriend, Gigi Hadid.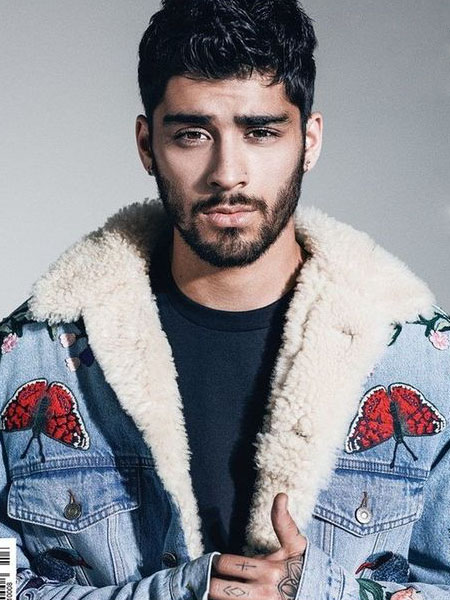 27. Chris Pine
Chris Pine is one of the leading actors in Hollywood. He made his big-screen debut in Princess Diaries 2, but soon became known for his role as names T. Kirk in the Star Trek franchise. This talented guy continues to star in leading roles and melt hearts wherever he goes.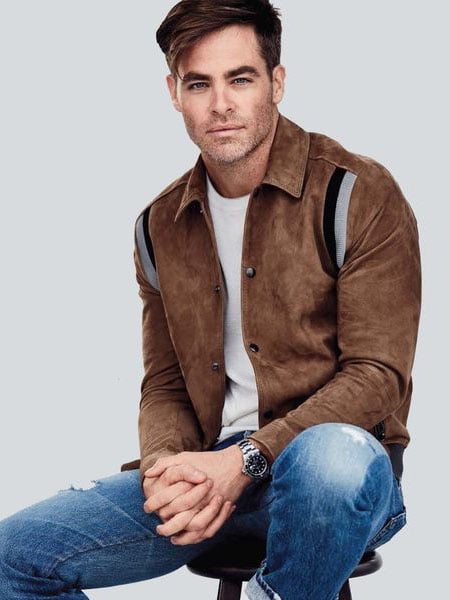 28. Jude Law
Jude Law was the ultimate bad boy of the 2000s. This British cutie starred in The Talented Mr. Ripley, which led him to win a BAFTA and get nominated for an Academy Award, ad Golden Globe. In 2007, he was named a knight by the Order of Arts and Letters for his contributions to the World Cinema.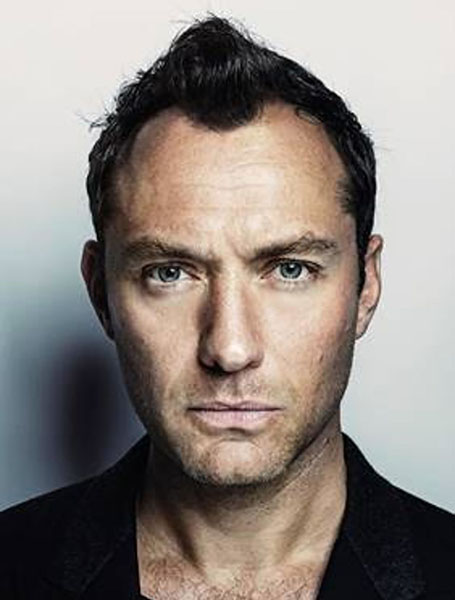 29. Dev Patel
Starting out as the awkward teenager, Anwar in Skins to his BAFTA-nominated role of Jamal in Slumdog Millionaire, this British actor has done it all. The super talented hottie began his career in 2007 and has since created films around the world. Fun fact: He brought his mother to the red carpet of the 89th Academy Awards.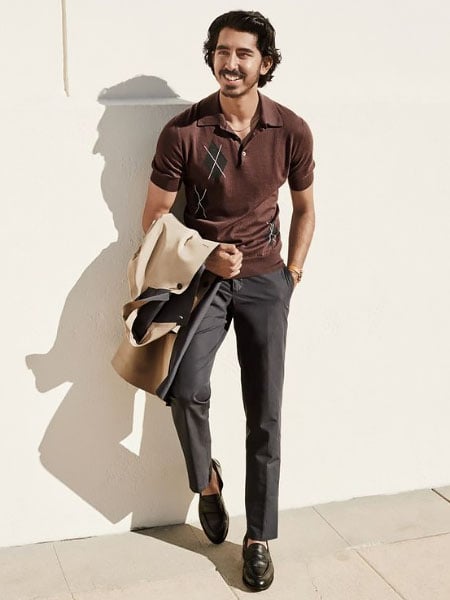 30. Michael Fassbender
It may not be Sparta, but Michael Fassbender's skills are on level 300. This German Irish actor has starred in roles including Magneto in X-Men: First Class, and Macbeth in the 2005 film adaption of the same name. He has scored nominations for two Academy Awards, four BAFTAs, and three Golden Globes.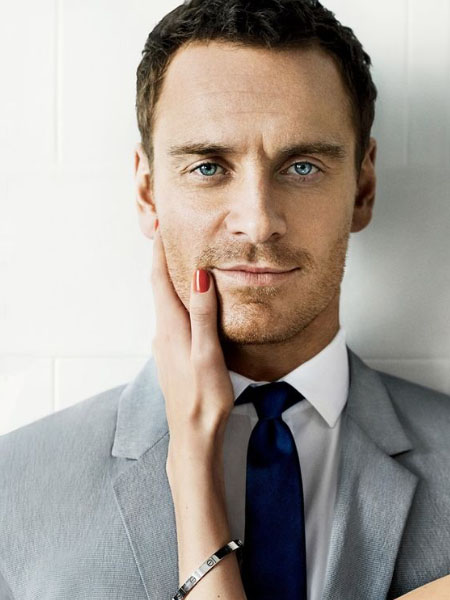 31. Colin Farrell
This Irish actor has put serious effort into his career. The handsome star began his career in the '90s and has snatched hearts ever since. He was raised in Dublin and is best known for his comedies and dramatic roles on TV and in cinemas.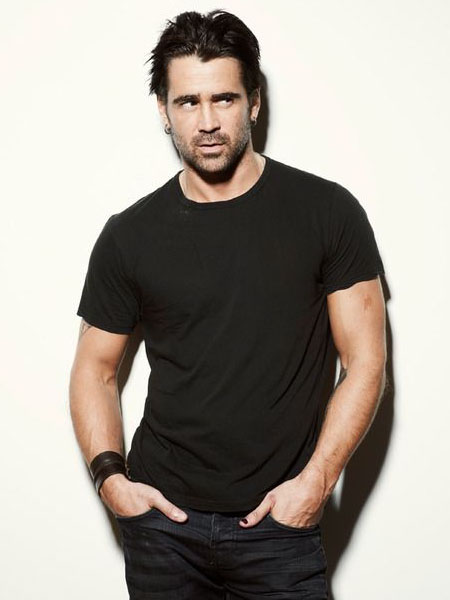 32. Ewan McGregor
Ewan McGregor is one of the hottest Scottish guys out there. His endless talents include starring as the young Obi-Wan Kenobi in Star Wars Episode I – The Phantom Menace, and Lumière in the 2017 film Beauty and the Beast. In 2004, he was named one of the Most Influential Men in British Culture.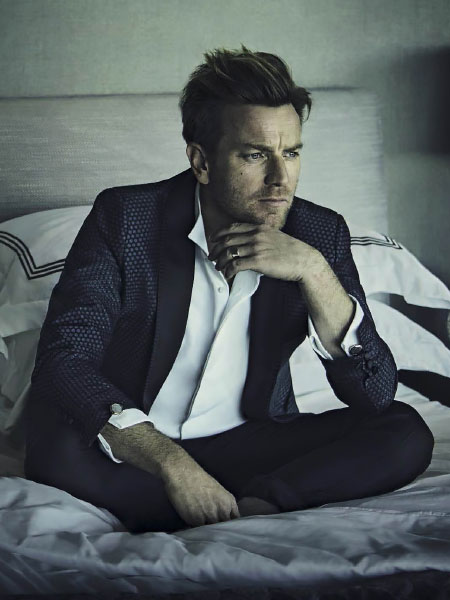 33. Jake Gyllenhaal
Jake Gyllenhaal comes from a long line of natural talent. This handsome actor began his journey onto the screens in the 1992 film City Slickers and has since gone on to star in Academy Award-nominated films like Brokeback Mountain and the Golden Globe-nominated film Nightcrawler. He's also an environmental activist, and plants trees in the Mozambique forest every year.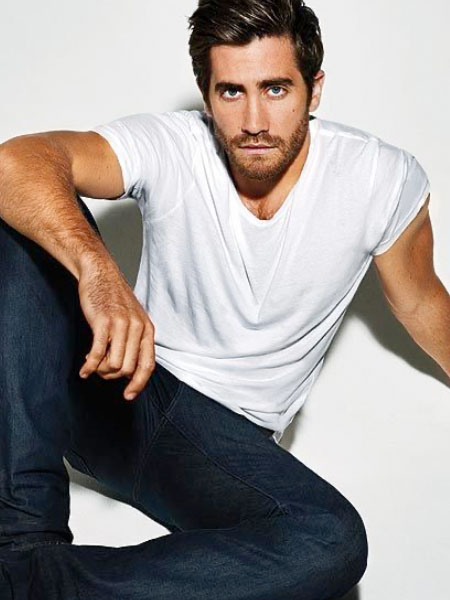 34. Gerard Butler
From Scotland to the rest of the world, Gerard Butler is more than just an actor. His breakout films included Die Another Day, The Phantom of the Opera, and Lara Croft: Tomb Raider – The Cradle of Life. Did you know that before he was an actor, this hunk studied and briefly practiced law? Talk about accomplished!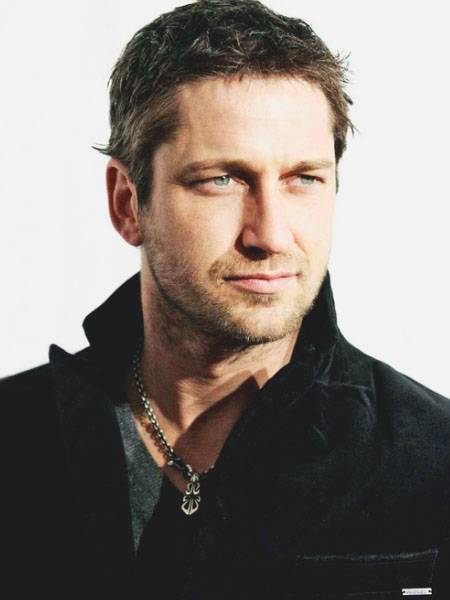 35. Robert Pattinson
Robert Pattinson may be best known for his role as Edward Cullen in the Twilight Saga, but this sexy actor is now one of the hottest in the industry. His breakout role was Cedric Diggery in Harry Potter, and he has recently been cast as Batman in the upcoming DC film.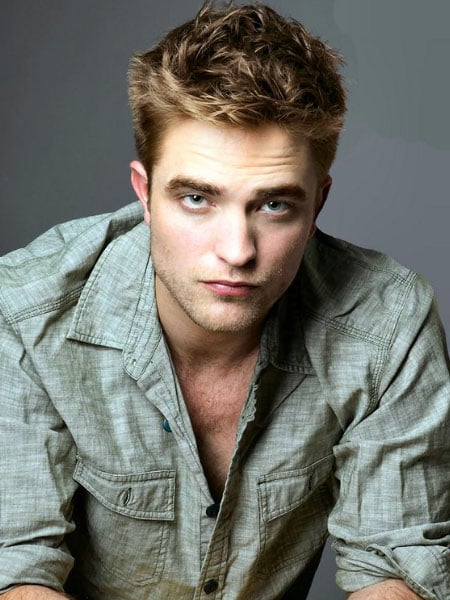 36. Channing Tatum
Magic Mike wouldn't be the same without Channing Tatum. This actor and model has a famously ripped body and has no problem making us laugh and swoon at the same time. Fun fact: he began his career as a model and exotic dancer in the early 2000s.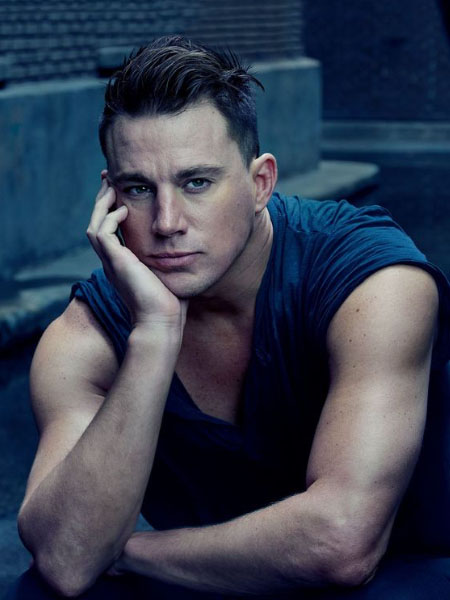 37. Jonathan Rhys Meyers
From a soccer coach to King Henry VIII, Jonathan Rhys Meyers is genuinely a master of his skill. He featured as the face of Hugo Boss fragrances for years and has appeared on screens since the mid-'90s. His leading role in The Tudors earned him two awards and eight nominations.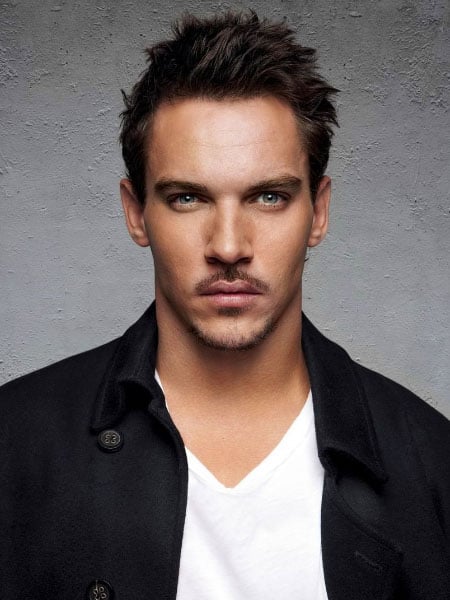 38. Orlando Bloom
You may know him as Legolas in the Lord of the Rings trilogy or as Will Turner from The Pirates of the Caribbean – Orlando Bloom has undoubtedly made a name for himself in Hollywood. Not only is he incredibly handsome, but he's also an environmental and humanities activist. He became a UNICEF Goodwill Ambassador in 2009 and visited schools across Nepal.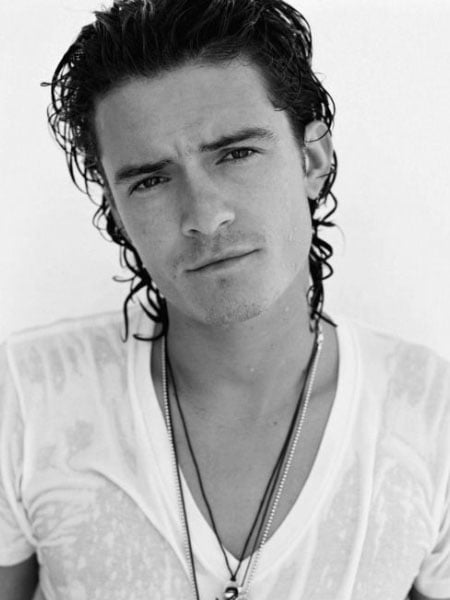 39. Tom Hardy
Millions of people around the world love Tom Hardy. This actor and producer have starred in blockbuster films like Legend, Dunkirk, and Mad Max: Fury Road. The London-bred actor was awarded a CBE in 2018 and also is an ambassador for the Prince's Trust.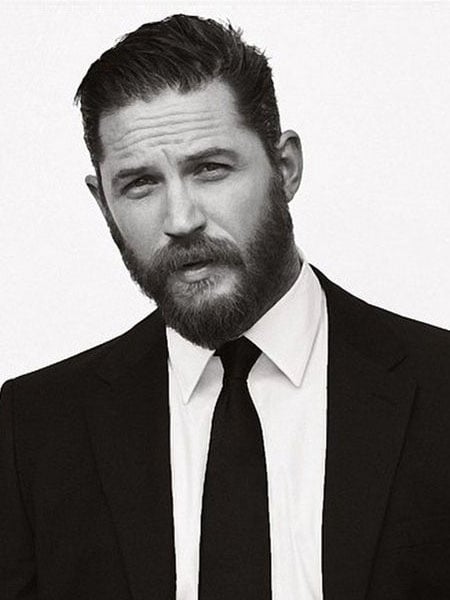 40. Jon Hamm
Jon Hamm has become the ultimate heartthrob to the masses thanks to his role as Don Draper in Mad Men. This is his most recognized role, which earned him two Golden Globes and an Emmy. This dashing actor has featured TV shows and films, including Unbreakable Kimmy Schmidt and Bridesmaids. When he's not acting, you can find him on the golf course or playing tennis.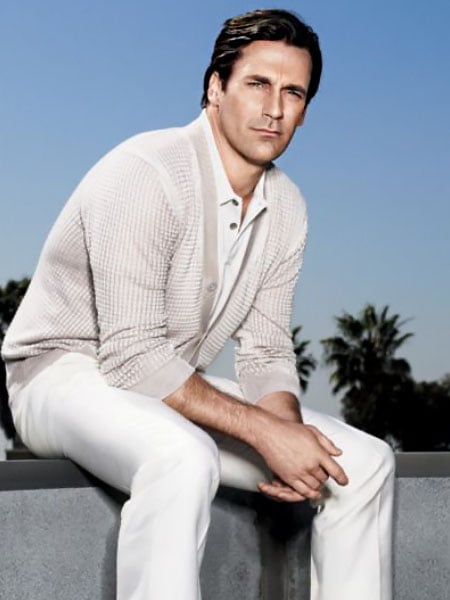 41. Maluma
Colombian singer Juan Luis Londoño Arias goes by his professional name, Maluma. He has taken the world by storm because he is as talented as he is good-looking and has already won a slew of awards. Maluma has collaborated with some of the biggest stars, including The Weeknd and Jennifer Lopez and he seems to be an unstoppable force in the entertainment industry.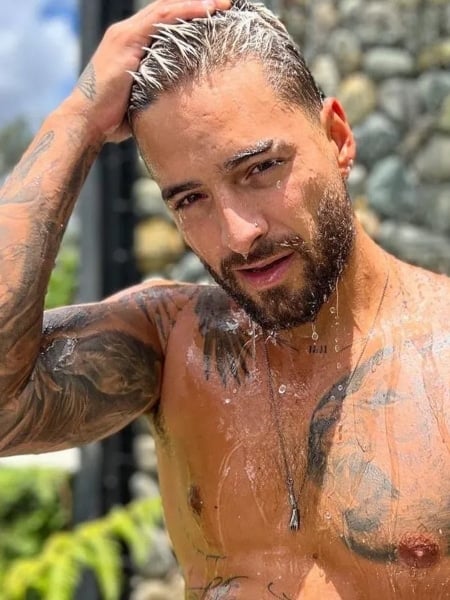 42. Denzel Washington
Talented and handsome, no list of the world's sexiest men would be complete without a mention of Denzel Washington. He is celebrated for his performances onscreen and onstage, with some of his most memorable performances including Fences, Flight, and The Equalizer. But do you know what else is sexy? Loyalty. Washington has been married to his wife, Pauletta Washington since 1983.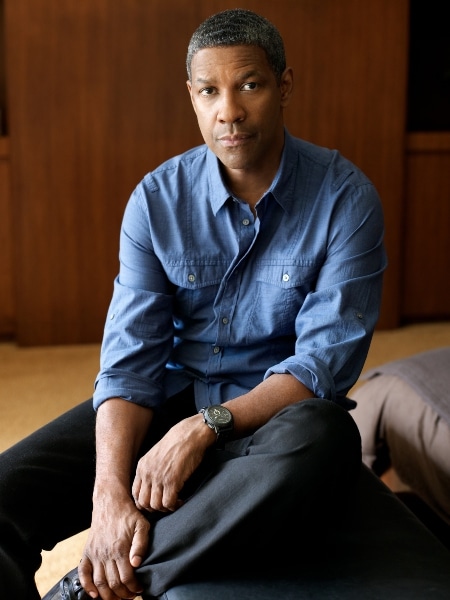 43. Scott Eastwood
It seems Scott Eastwood was always destined for stardom because he is the son of the famed actor, director, and producer, Clint Eastwood. Despite his Hollywood connections, Scott has paved his own way in the entertainment industry and has delivered memorable performances. He is also tough and resilient and has proven this during an appearance with Bear Grylls on his Running Wild series.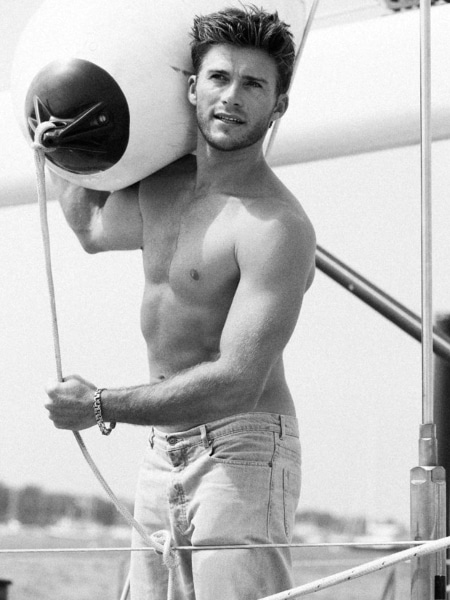 44. Austin Butler
Austin Butler has become a household name thanks to his portrayal of Elvis Presley in the biopic, Elvis. Butler was born in California on Aug. 17, 1991, and has had several roles, including on the Disney Channel, before his breakthrough in 2022. He has now cemented himself as a heartthrob while also impressing critics with his performance.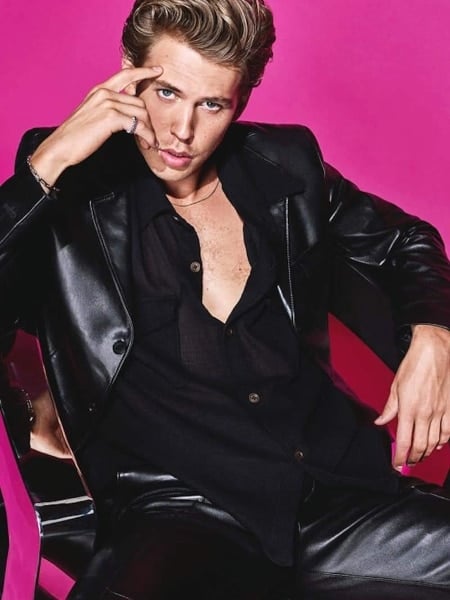 45. Eric Bana
Eric Banadinović, better known professionally as Eric Bana, is an Australian actor who has played a variety of roles from comedic to serious. His most memorable performances include The Dry, Hulk, and Troy. Bana is also passionate about muscle cars, in particular, the 1974 Ford XB Falcon Coupe, and has also participated in races.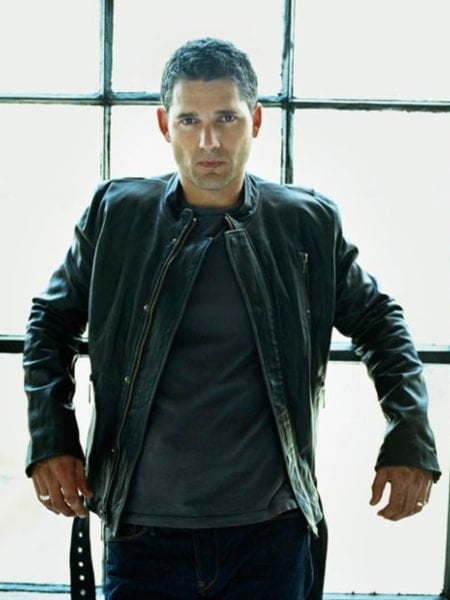 46. Ryan Reynolds
Ryan Reynolds is a dedicated family man and talented actor, but he also has a quick wit and impressive sense of humor, which is why people are drawn to him. Born in Vancouver, Canada, on Oct. 23, 1976, Reynolds has accomplished a lot over the years, including a star on the Walk of Fame. He has also been nominated for numerous accolades recognizing his talents and achievements.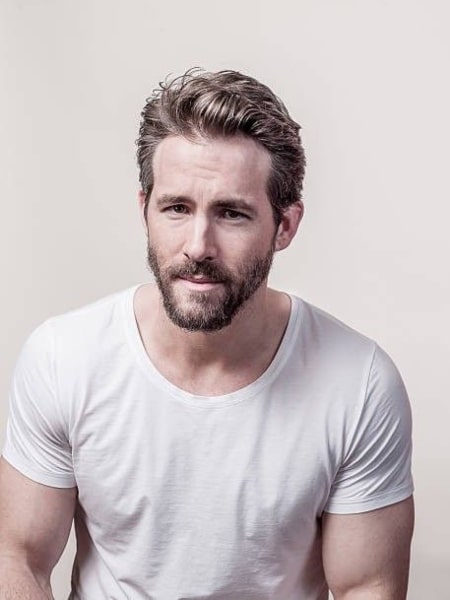 47. Tom Cruise
Tom Cruise is a bit of a badass. Known for taking on even the craziest stunts in his films, he has earned himself an impressive reputation. He has also been working in the industry for decades and is a driven and self-assured individual. While his affiliation with Scientology has been the subject of some controversy, there is no denying that Cruise is a seriously sexy man.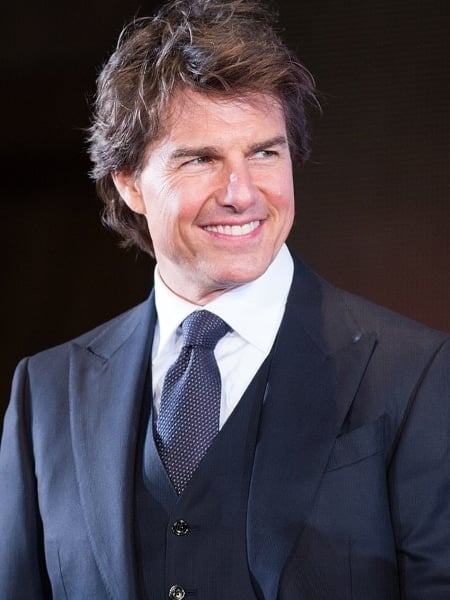 48. Harry Styles
Is there anything Harry Styles cannot do? He has gone from being part of the world's most beloved boy band, One Direction, to becoming a successful actor, with one of his most recent performances including Don't Worry Darling. He is also celebrated for his gender-fluid fashion choices and his confidence, both in himself and his sexuality. There is a lot to love about Mr. Styles.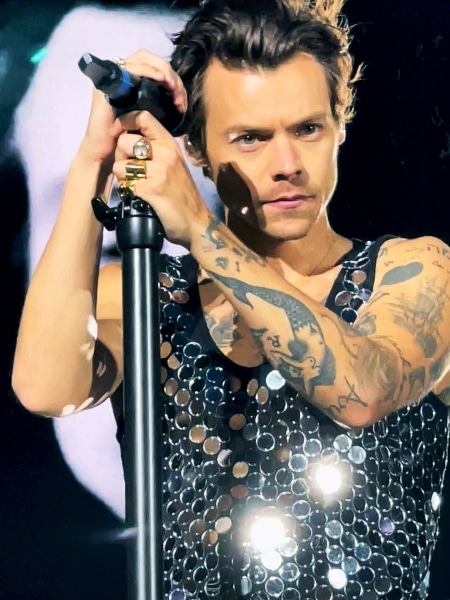 49. Robert Downey Jr.
Who doesn't love a superhero? Robert Downey Jr. is beloved for his role as Tony Stark in the Iron Man films but his acting career started long before this. Downey Jr. made his acting debut as a 5-year-old child in Pound. He is an impressive man and despite some personal struggles in the past, he has transformed his life to become the best version of himself he can be.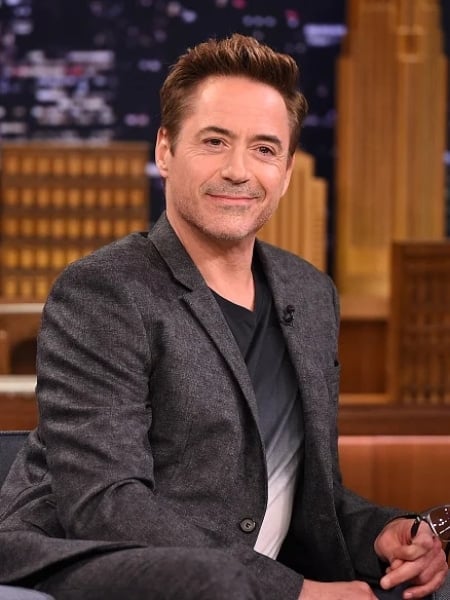 50. Tom Hiddleston
Tom Hiddleston is an English actor best known for his short-lived and highly publicized relationship with Taylor Swift, and his memorable interpretation of the character Loki. Hiddleston has played Loki in the Marvel Cinematic Universe and also a new series focused on the character in connection with Disney+. Charming, handsome, and talented, Hiddleston has it all!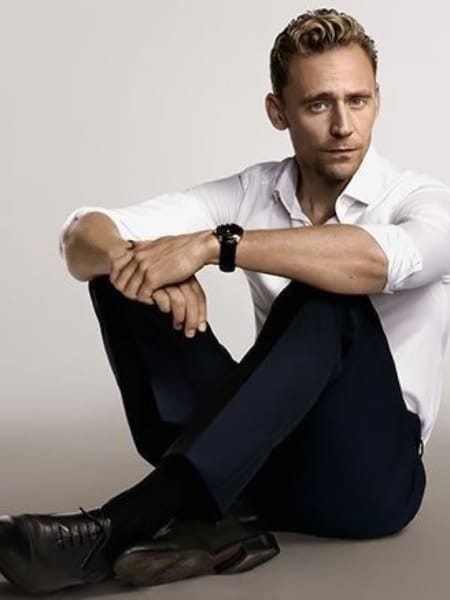 Hot Guys FAQs
What is sexiness in a man?
Sexiness comes in many forms, and it's more than being just good-looking. While many people appreciate a chiseled jaw, piercing eyes, or a toned body, the sexiest men go beyond these physical qualities – they carry themselves with confidence and are passionate, talented, and bold.
Who is the hottest guy right now?
There are many stars who have ranked high on the heart-throb scale for years, including Brad Pitt, David Beckham, Tom Hardy, and Ryan Gosling. However, there's always room for some new blood! The hottest guy right now will depend on your personal preference – actor Michael B Jordan was recently named People's Sexiest Man Alive for 2020, while singers Harry Styles and Maluma have been making waves too.
Who is the hottest actor?
It is difficult to state who the hottest actor is because this depends on personal preference. But with that being said, some of the hottest actors in the world include Brad Pitt, Jamie Dornan, Idris Elba, and Ryan Gosling.
Who is the sexiest person?
Among the sexiest men on the planet are Leonardo DiCaprio, George Clooney, Keanu Reeves, and Jason Momoa. What makes them sexy is based on more than physical appearance, and these individuals are all supremely talented and use their platforms for good.
Who is the hottest man alive?
The hottest man alive could be Idris Elba. It could also be Keanu Reeves, Brad Pitt, Denzel Washington, or Dwayne "The Rock" Johnson; these men have all been named sexiest men alive by People magazine. Determining who is the hottest depends on personal preference and accounts for their confidence and accomplishments.
SUBSCRIBE TO OUR NEWSLETTER
Subscribe to our mailing list and get interesting stuff and updates to your email inbox.