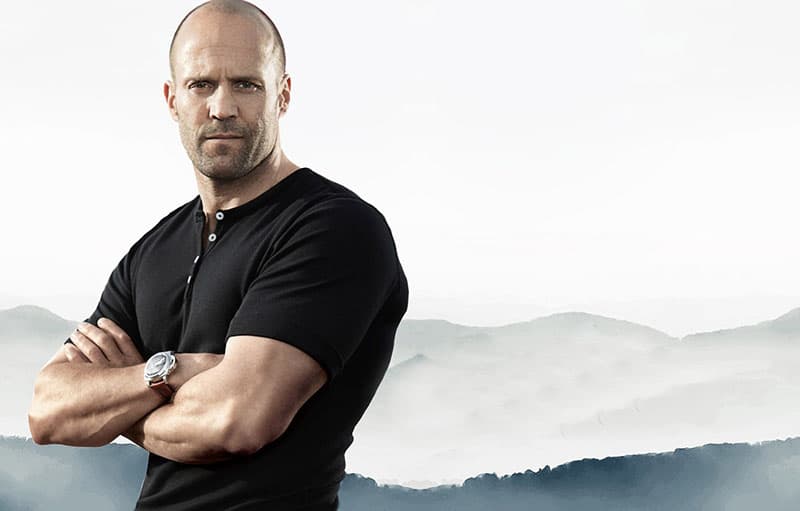 There is something unbelievably sexy about a man with a bald head. It is often associated with masculinity and can make someone look stronger and appear more intelligent and cool. We have rounded up a list of twenty of the sexiest bald men in the world who are easy on the eyes but have also achieved great things in life. And who doesn't find success and kindness to be extremely attractive? These men have not only helped to make balding more acceptable and even sought-after, but they are also game-changers. Athletes, musicians, actors, and family men; keep reading to find out more.
1. Jeremy Meeks
You might know of Jeremy Meeks as Hot Mugshot Guy or Jail Bae after becoming a viral sensation, but he is a fashion model these days. Born on Feb. 7, 1984, in Tacoma, Washington, Meeks had a very different start to life and was a part of a gang. He was arrested in 2014, and Stockton Police Department posted a photo of his mugshot, which resulted in worldwide interest. When he was still in prison, he was offered a modeling contract, and the rest is history. Meeks cleaned up his life and is now worth millions thanks to his good looks and hard work in the fashion industry.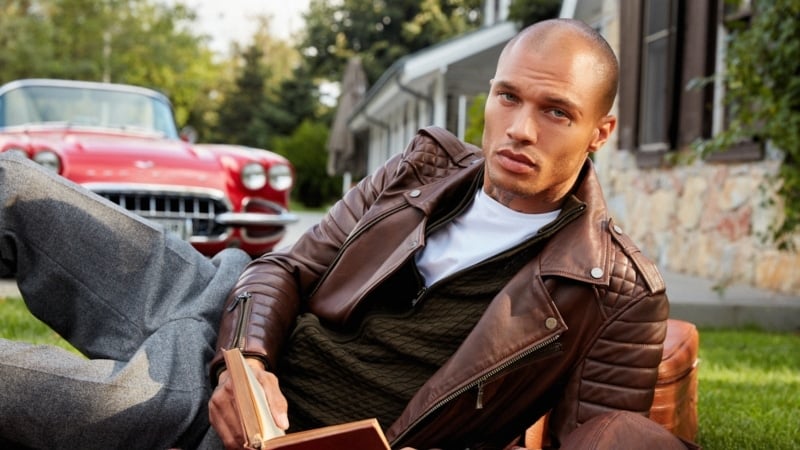 2. Jason Statham
Jason Statham plays the anti-hero on screen and is an action star, but there is much more to him than what meets the eye. He was born in Shirebrook, Derbyshire, England, in 1967, and you will probably know and love his cockney accent. Despite being typecast, Statham is a successful actor who has done well over the years, with some of his more notable successes including Furious 7, Crank, and The Transporter. But do you know what is sexiest of all? Loyalty! Statham has been with his partner Rosie Huntington-Whiteley since 2010.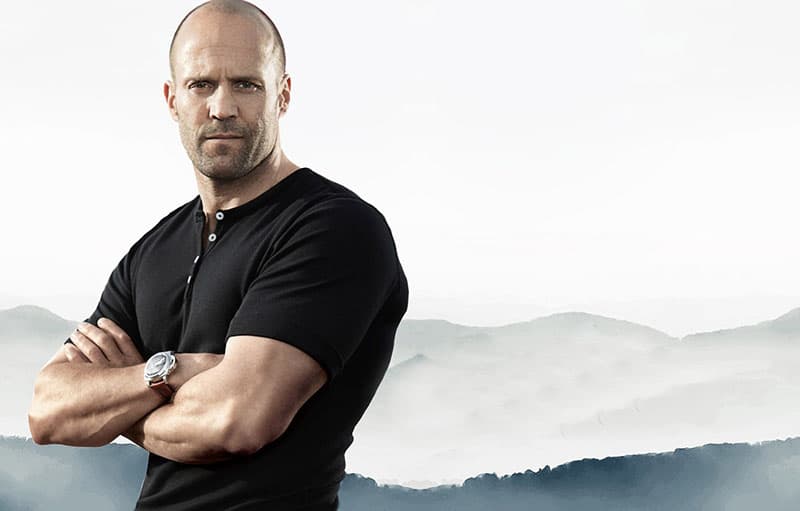 3. Dwayne Johnson
What is not to love about The Rock? He has earned a reputation as a nice guy. He is also a family man, a proud dad, and has enjoyed a successful career. Born as Dwayne Johnson on May 2, 1972, he first rose to fame as a professional wrestler and has become a sought-after actor. Johnson also remembers people who were good to him before he was famous. He gave his friend Bruno Lauer an expensive truck as a thank you for what he did for him as a teenager; Lauer took him in when he was homeless after his mom was evicted from their home.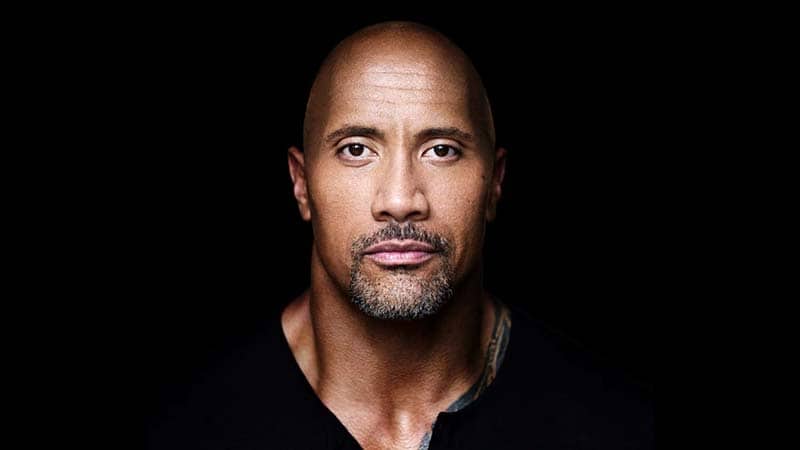 4. Vin Diesel
Vin Diesel was born Mark Sinclair on July 18, 1967, in California. Over the years, he has risen to stardom with arguably his most successful role in the Fast & Furious franchise. He plays the tough guy on screen, and with his bulging muscles and handsome face, it is not hard to see why he's a good fit for these roles. That said, he has a massive heart. He was incredibly close to his late co-star Paul Walker, and, following his untimely passing in 2013, it seems Vin Diesel has kept an eye out for his daughter, Meadow. According to a caption on her social media, she considers the actor family. Vin Diesel has a family of his own too, and he is a father to three kids he shares with his longtime partner, Paloma Jiménez.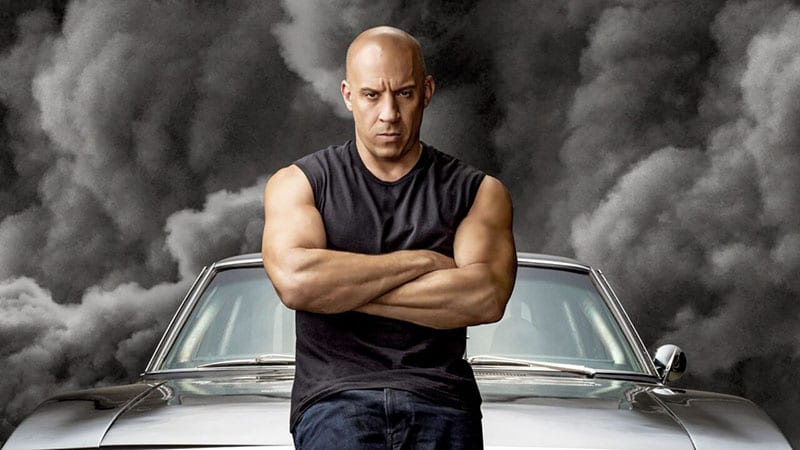 5. Tyrese Gibson
Tyrese Gibson knows how to rock the bald look, and he is undeniably a good-looking man who oozes confidence. He was born on Dec. 30, 1978, in Watts, California, and although he is only in his 40s, he has already achieved a great deal. He is credited with being a singer, songwriter, actor, and model, with his most famous role probably as Roman Pearce in the Fast & Furious franchise.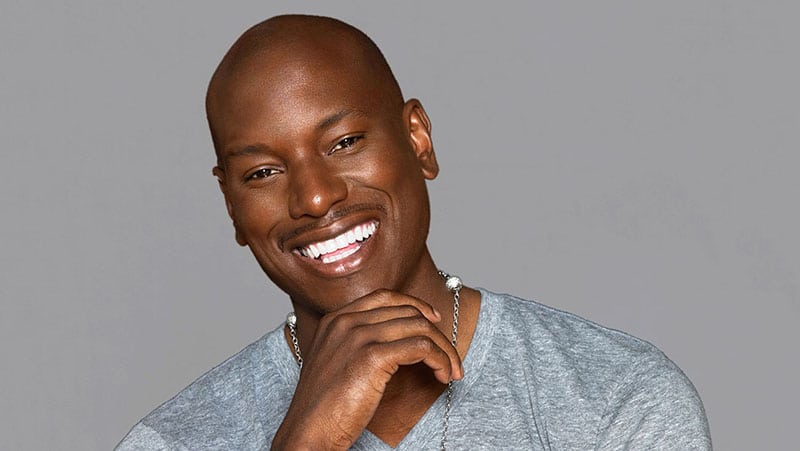 6. Patrick Stewart
You may recognize him as Professor X from X-Men or Captain Jean-Luc Picard from Star Trek, but Sir Patrick Stewart has had an incredibly successful career and been nominated for several awards in the process. It is also hard to believe he is already in his 80s because he has aged so well. Born on July 13, 1940, in Mirfield, United Kingdom, Stewart has been described as a joy to work with and is known to be polite and professional. Plus, he is a great friend and has a fantastic friendship with fellow actor Ian McKellan. Their bromance is something to be celebrated. Honestly, what else can be said about this English gentleman other than he is awesome?!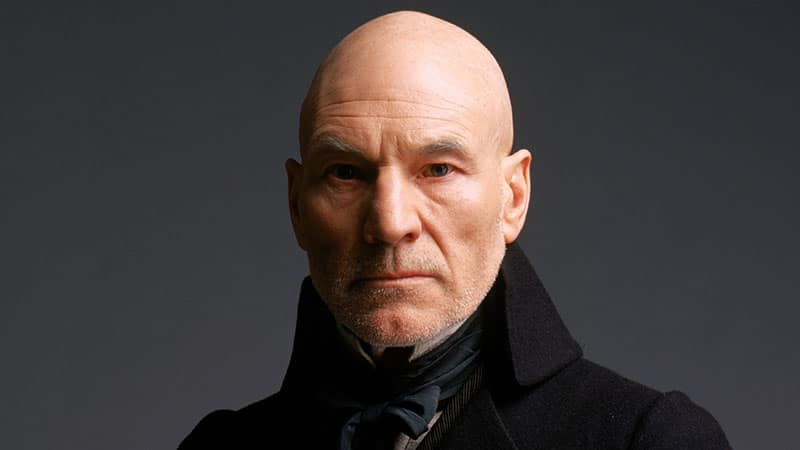 7. Tyson Beckford
No list of sexy bald men would be complete without at least a mention of Tyson Beckford. Beckford is one of the most handsome men in the world, and he has used his looks to his advantage. Born on Dec. 19, 1970, Beckford has been named Male Model of the Year and has found himself amongst the World's Most Beautiful People list. He is a top model best known for his work with Ralph Lauren's Polo men's line but has also made the transition onto TV, appearing as the host of Make Me a Model. He has previously stated that he was born to be a supermodel, and we can't help but agree.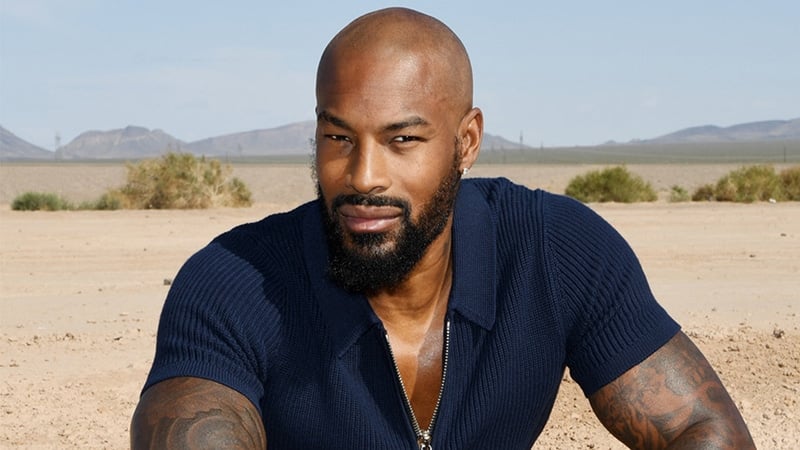 8. Kelly Slater
Kelly Slater is one of the world's most handsome men who totally rocks the bald look but is also considered the greatest surfer of all time. Born on Feb. 11, 1972, in Cocoa Beach, Florida, Slater has gone on to win 11 World Titles in the World Surfing Championships. This impressive achievement has also made him the wealthiest surfer with a net worth in the millions. Slater is also intelligent and driven, finishing his Master's Degree in Criminal Law at Sydney University, Australia. He is also an advocate for mental health, working with suicide prevention organizations.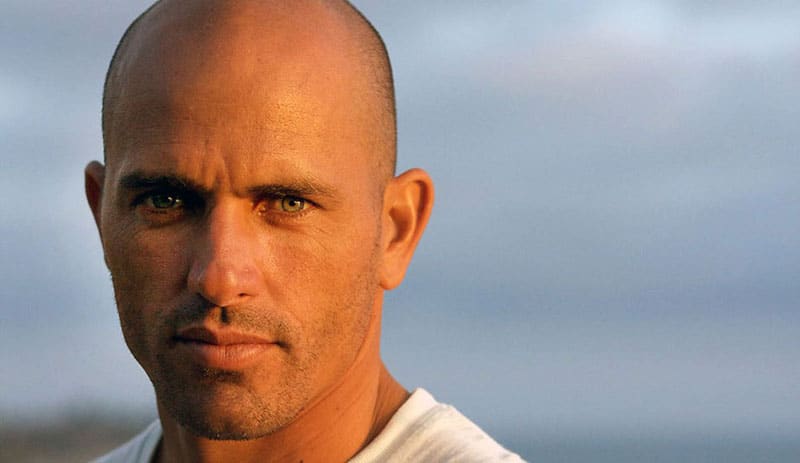 9. Mark Strong
If you like hunky British men, then Mark Strong is the man for you. Born on Aug. 5, 1963, he was raised in London by his Austrian mother. The English actor has enjoyed a long and successful career with some of his most notable works, including Kingsman: The Secret Service, Tinker Tailor Soldier Spy, and Cruella. But before taking to the stage, he was interested in becoming a lawyer, even studying constitutional law at Munich University. Yes, he is sexy and smart. He is also happily married and a father to two children.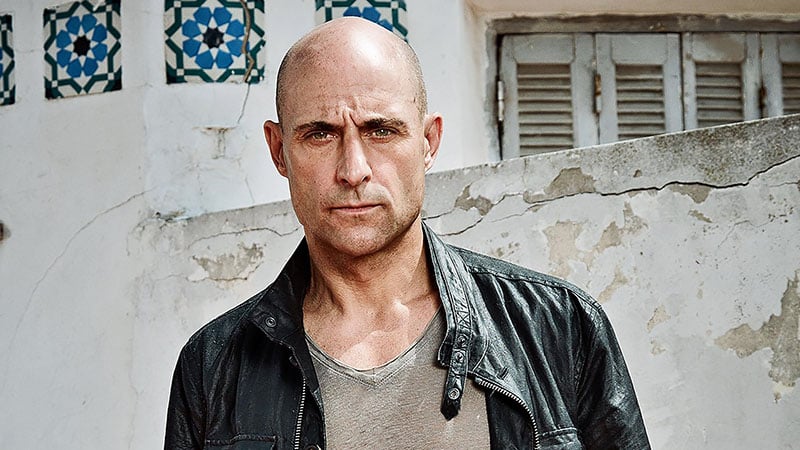 10. Taye Diggs
There is no denying Taye Diggs is one good-looking man, but he is more than his handsome appearance. Born in New Jersey on Jan. 2, 1971, he is perhaps best known for his roles in the TV series Private Practise but has also appeared in films and on Broadway. He has one child, Walker Nathaniel Diggs, who he co-parents with his ex-wife, actress Idina Menzel. Diggs is also a children's book writer with books including Chocolate Me! and Mixed Me!; his mixed-race son inspires the latter.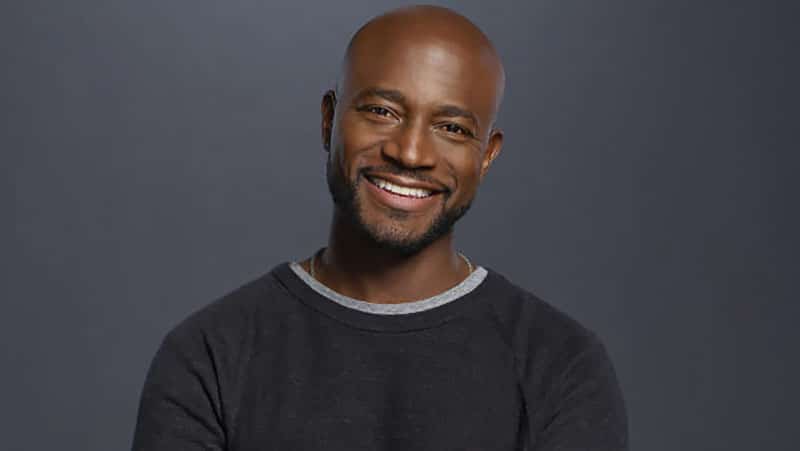 11. Ed Harris
Ed Harris is in his 70s now and as handsome as ever. He was born on Nov. 28, 1950, in Englewood, New Jersey. The actor has appeared in Apollo 13, The Truman Show, The Hours, and many other films. He has been nominated for several awards and has proven himself to be a skilled and versatile actor. Harris has been married to Amy Madigan since 1983, having met three years earlier.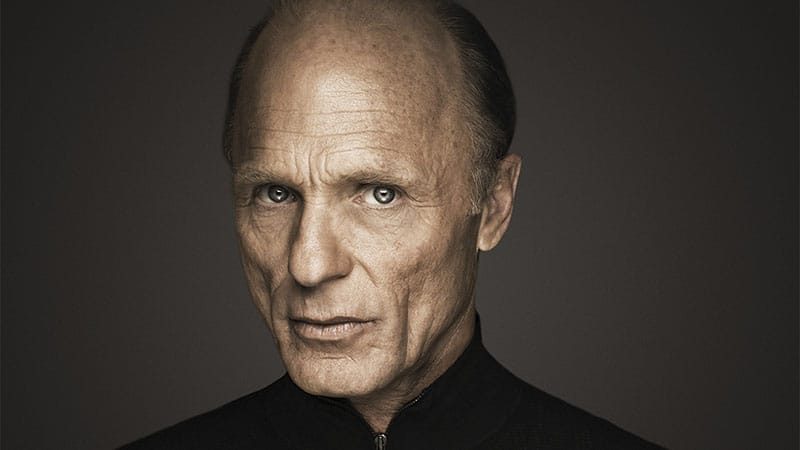 12. Floyd Mayweather
Floyd Joy Mayweather Jr. is a former professional boxer and is considered among the most talented boxers to have ever lived. Born on Feb. 24, 1977, in Grand Rapids, Michigan, Mayweather has enjoyed an incredible career, with 50 fights and zero losses, a feat that many athletes can only dream of. He goes by the nickname Money Mayweather as a nod to his success and the cash he has made because of it.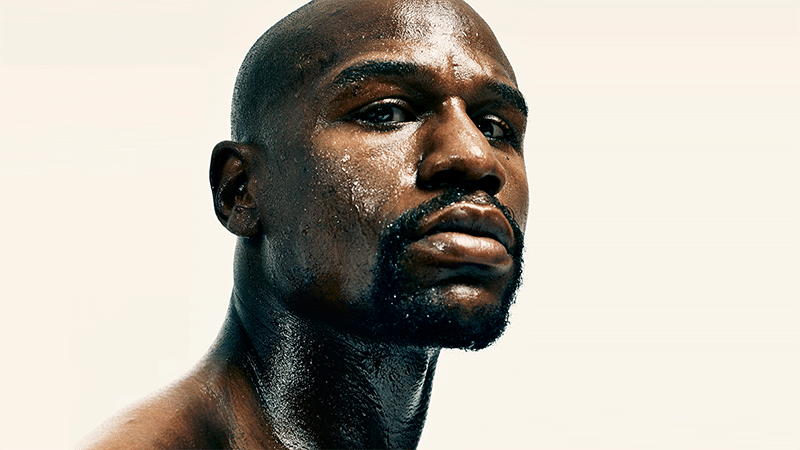 13. John Travolta
In his youth, John Travolta had luscious black hair, but he has embraced his balding head with confidence as he has aged. And he looks great. On Feb.18, 1954, Travolta was born in Englewood, New Jersey, and is the youngest of six children. He rose to fame in the 70s, and his star continued to rise through the decades that followed, with some of his most memorable works including Saturday Night Fever, Grease, and Pulp Fiction. He was married to Kelly Preston from 1991 until her untimely death in 2020 and proved to be a dedicated family man to his wife and their kids. Travolta is also a certified private pilot who owns several aircrafts.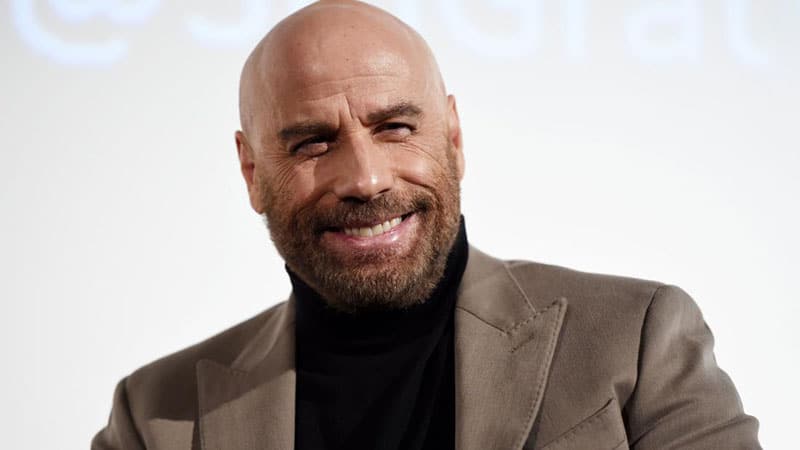 14. Lonnie Rashid Lynn (Common)
Lonnie Rashid Lynn is better known by his professional name, Common. He has many skills, including rapping and acting, with roles in Ava, Selma, and Suicide Squad. He has won an Oscar for Best Achievement in Music Written for Motion Pictures and penned a memoir. Born on March 13, 1972, in South Side, Chicago, Common has discussed growing up in this notorious part of the city. He has also spoken about his admiration and love for his mother in his album 'Let Love'.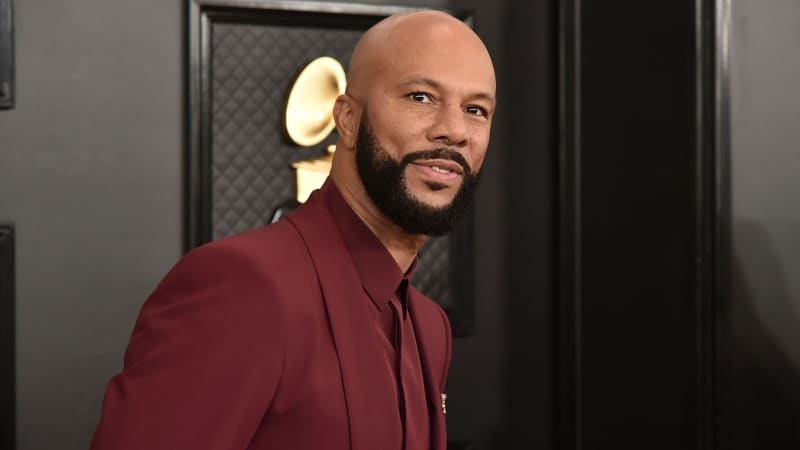 15. Bruce Willis
Bruce Willis is an A-list actor with films including Die Hard, Unbreakable and Sixth Sense. He is an American star; however, he was actually born in Germany, his mother's homeland, on March 19, 1955. Despite his many achievements, being a dad matters most to him. Willis has five children, three daughters with his ex, Demi Moore, and two more with his wife, Emma Hemming-Willis. He has been quoted as saying, 'I am definitely much more proud of being a father than an actor.' Nothing is sexier than a man who would do anything for his family.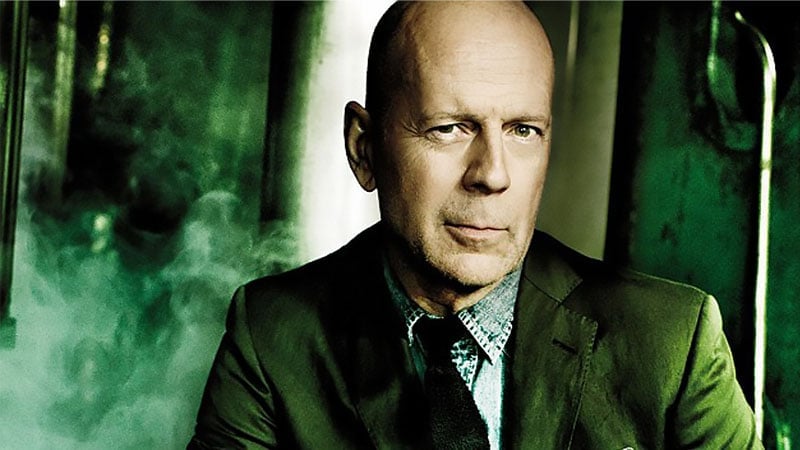 16. Stanley Tucci
Born on Nov. 11, 1960, in Peekskill, New York, Stanley Tucci has a friendly and approachable face, and he is considered by many to be one of the sexiest bald men in the world. It is not just his appearance, which often includes his signature black-framed glasses, that draws people to him, though, but his many successes. Some of the films he has starred in include The Lovely Bones, The Hunger Games, Supernova, and The Hunger Games. He knew he wanted to be an actor from a young age, and he has been an unstoppable force in the industry.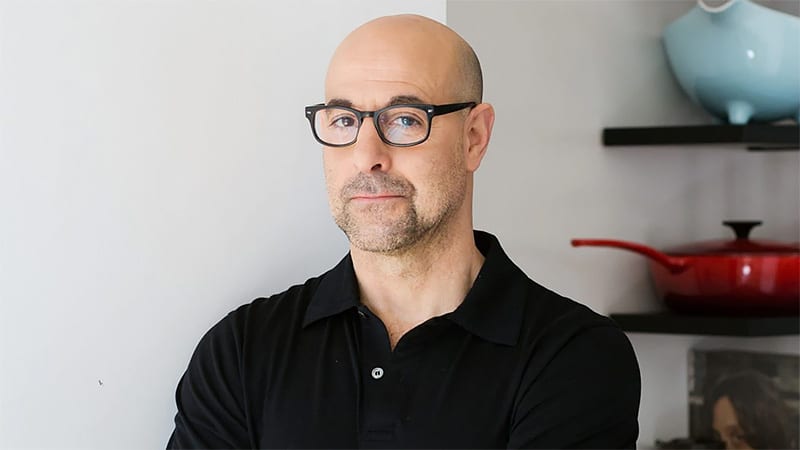 17. Samuel L. Jackson
Samuel L. Jackson was born on Dec. 21, 1948, in Washington D.C. and has almost 200 acting credits, with notable films including Captain Marvel, The Hateful Eight, and Django Unchained. He has been nominated and won several awards, including being an Oscar nominee for Best Actor in a Supporting Role for Pulp Fiction. He has been married to his wife, LaTanya Richardson Jackson, since 1980, and they have one child. Jackson was also active in the civil rights movement.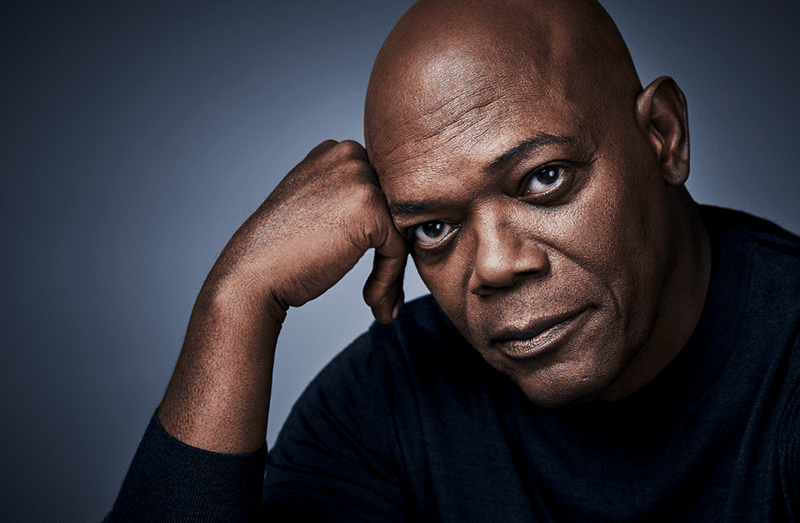 18. Jonathan Banks
If you are a big fan of Breaking Bad or the spinoff series Better Call Saul, then you will instantly recognize Jonathan Banks. And for those of you who have no idea who he is, let us introduce you to this sexy older gentleman. Jonathan Banks has a tough guy appearance, despite being in his 70s. He was born on Jan. 31, 1947, in Washington, D.C., and has been nominated for a slew of acting awards with many credits to his name. He is a millionaire, with a net worth estimated to be around $5 million. Plus, he is a family man, married to the same woman, Gennera Banks, since 1990, and a father to three adult children.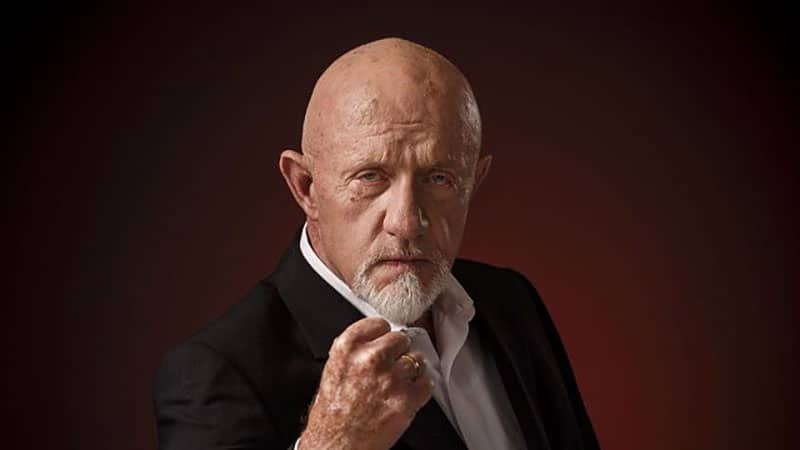 FAQs
Who is the most handsome bald man?
The most handsome bald man is considered to be Prince William, who has been named the world's sexiest bald man. There are many mentions of Prince William being sexy in multiple publications, but he certainly is not the only good-looking man without hair. Taye Diggs, The Rock, Vin Diesel, and Tyson Beckford are all contenders for the title.
What does being bald say about a man?
Being bald can mean that you have high testosterone levels, but it can also be linked to looking more masculine, powerful, and tough. According to surveys, this is the way many bald men have been perceived.
What looks good on bald guys?
Bald hair can look great on men and even make them look tougher, stronger, and cool. This has been helped by some powerful celebrities like The Rock, Jason Strathan, and Common, who are all changing the public perception of balding. If you want to look good, there are some things you can do, including growing a beard, keeping your head well moisturized, building muscle tone, and dressing well. A suit looks fantastic on men of all ages and helps to create a polished and sexy appearance. Turtleneck sweaters and V-neck cut garments also tend to suit bald men.
What is the percentage of men balding?
There is a large percentage of balding men. Most male baldness begins in a man's 30s or 40s, although it can happen later or earlier. If you have genetic-related hair loss, this could start in your 20s. It is reported that at 30, a man has a 25 percent chance of some balding, and by 50, this can be a 50 percent chance. The older you get, the higher the increase in balding.
Is being bald bad?
There may have been a time when being bald was frowned upon, but public perception is definitely changing. These days, being bald is not a bad thing, and men with bald hair can be seen as more dominant, masculine and powerful, and cool. The reason you may be going bald could be because of higher testosterone.
SUBSCRIBE TO OUR NEWSLETTER
Subscribe to our mailing list and get interesting stuff and updates to your email inbox.