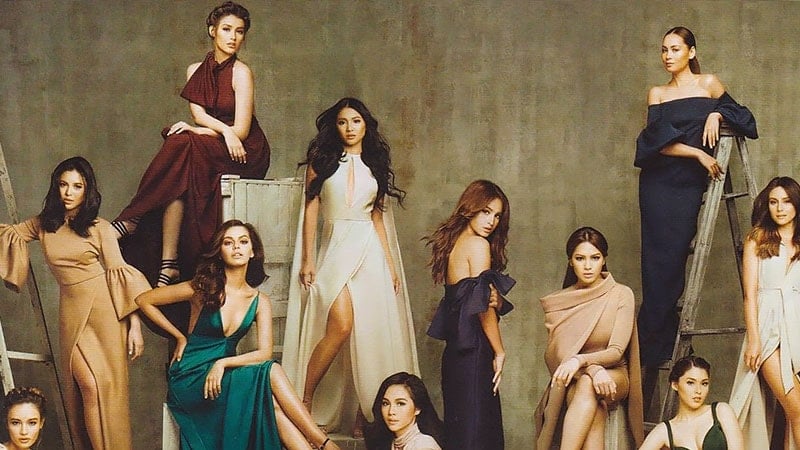 While beauty is in the eye of the beholder, it's undeniable that these are the hottest Asian women in the world right now. However, their appeal is more than skin deep. Each shines with their own natural talent and hard work and gives back to the community through activism, advocacy, and philanthropy. These women are actors, musicians, professional athletes, artists, and entrepreneurs. Plus, they come in all shapes and sizes from all corners of the globe, celebrating their unique identities and cultures along the way.
Hottest Asian Women
1. Gemma Chan
Ever elegant and with enviable poise, Gemma Chan is one of the sexiest Asian women in Hollywood. After earning an Oxford law degree, she decided to pursue her passion for acting, studying at the Drama Centre London. Since then, she appeared in blockbuster films like Crazy Rich Asians and Eternals, plus a plethora of small screen shows, including Humans and Secret Diary of a Call Girl. Throughout her career, she's been a strong promoter for correcting the gender and race imbalances in Hollywood, advocating for better Asian representation, including in period pieces. This advocacy extended further during the Covid pandemic when she joined the #StopAsianHate campaign after both her family and community received racial abuse. She's also supported UNICEF UK since 2015 and was appointed a celebrity ambassador to the organization in 2021.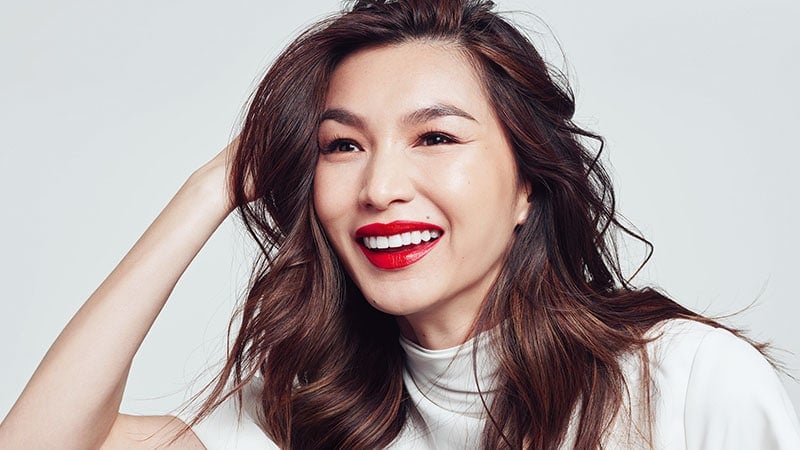 2. Awkwafina
It's no wonder Awkwafina (born Nora Lum) is one of the funniest and hottest Asian women when her rise to fame began thanks to her hilarious 2012 rap song My Vag. After it went viral, she quit her job to perform live before landing roles in high-profile movies Ocean's 8 and Crazy Rich Asians. Balancing funny with serious and endearing, she also appeared in The Farewell, for which she won a Golden Globe. Other credits on her impressive resume include Raya and the Last Dragon, Shang-Chi and the Legend of the Ten Rings, and live-action The Little Mermaid. Plus, she even has her own television series Awkwafina Is Nora from Queens, which she wrote and produced. Finally, she's always refreshingly candid about dealing with the highs and lows of fame, depression, and the treatment of the Asian community, as well as gender and race representation in Hollywood.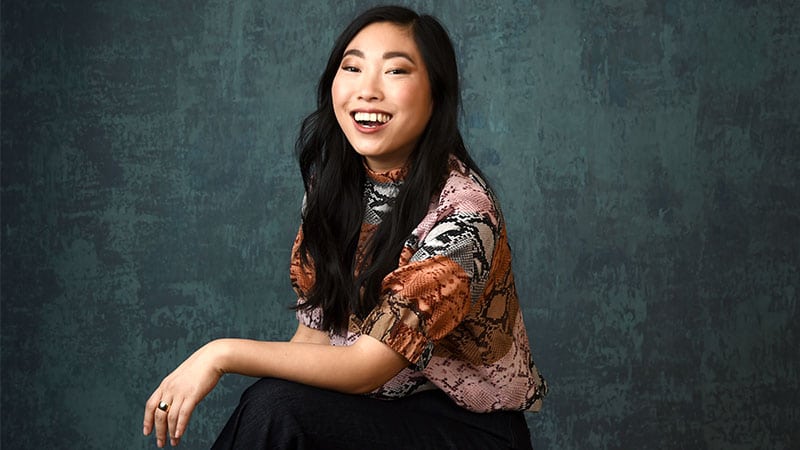 3. Amita Suman
Netflix's Shadow & Bone fans will recognize Amita Suman as Inej Ghafa. Her lithe physique and beautiful, long, silky hair make her immediately recognizable as the knife-wielding spy from Leigh Bardugo's book adaptation. During the intense physical training for the role, she accidentally gave herself a scar while learning to wield the blades. As a first-generation immigrant to Brighton in the United Kingdom, Amita spent her first seven years in her birth country, Nepal. With such a contrasting early childhood, she brought this relocation experience, cultural differences, and racial identity to Inej during filming. While Shadow & Bone was her break-out role, she previously appeared in television shows, including Doctor Who and The Outpost.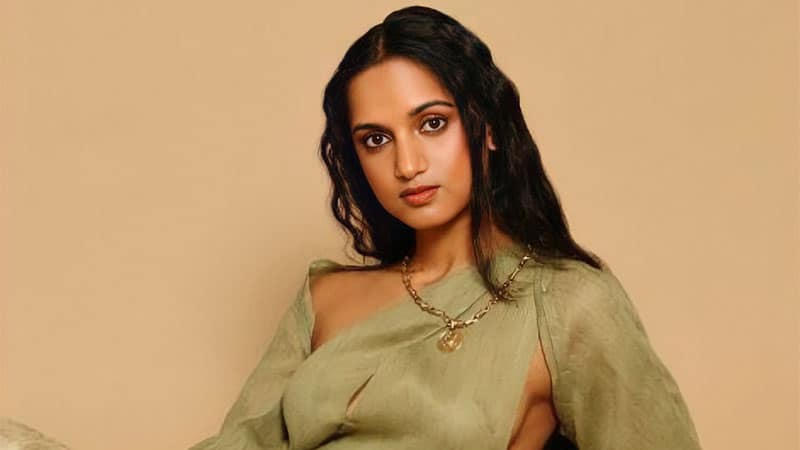 4. Yumi Nu
Beauty and attractiveness come in all shapes and sizes, as proven by the gorgeous curvy model Yumi Nu. She's the first plus-size Asian model to grace the Sports Illustrated Swimsuit edition's cover and appeared on the cover of American Vogue. With Japanese and Dutch heritage, she's learning to speak Japanese and hopes to appear on the cover of Japanese Vogue. Doing so, she believes, will help break down cultural and generational expectations about the shape and size Asian women "should" be. In addition, to print work, Yumi has walked for brands like Jacquemus, Jason Wu, and Anna Sui. Beyond being one of the hottest Asian women, she's also a talented musician signed to Dim Mak and is working on a sustainable clothing line.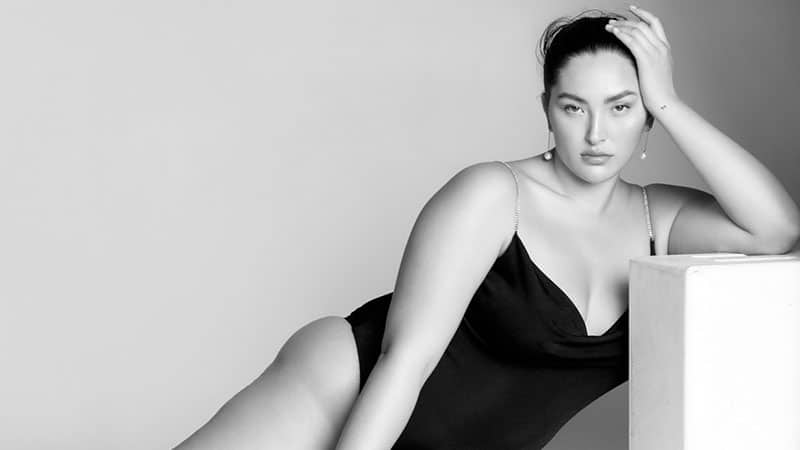 5. Brenda Song
As a former Disney child star, Brenda Song has had a long and successful career that began as a five-year-old. She appeared in a few shows and films, including The Ultimate Christmas Present, for which she won a Young Artist Award for Best Performance in a TV Movie (Comedy), Supporting Young Actress. However, her contract with Disney really shot her to fame. Her credits include Stuck in the Suburbs, The Suite Life of Zack & Cody, and The Suite Life on Deck. As an adult, her roles included Scandal, New Girl, Dollface, and Station 19. In addition to her acting success, she holds a black belt in taekwondo, and a psychology degree from the University of California. She is a new mom to son Dakota with her partner Macaulay Culkin.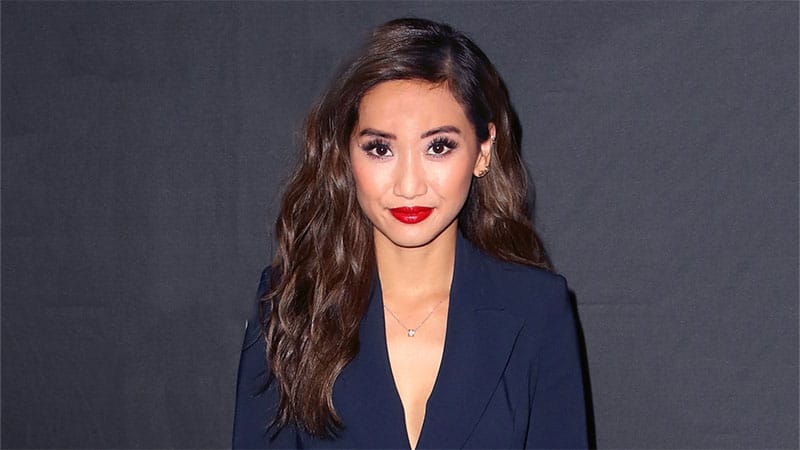 6. Pallavi Sharda
In 2019, Australian-Indian actress, advocate, and consultant Pallavi Sharda was named one of Australia's most influential Asian Australians. Her work in social entrepreneurship, cross-cultural relations, and women's empowerment proves that she's one of the sexiest women in the world. She founded No Other Lab in 2020 to use storytelling, consulting, and mentorship to enhance meaningful representation. Plus, she's on the advisory board of several organizations, including Seams for Dreams, eKutir, The Australian Ballet, and the Human Rights & Arts Film Festival. While you'd think this would keep her busy enough, she's also a talented actress and a classical Indian Bharatha Natyam dancer. Her film credits comprise Australian and Bollywood productions, including Besharam, Lion, Pulse, Beecham House, and The One.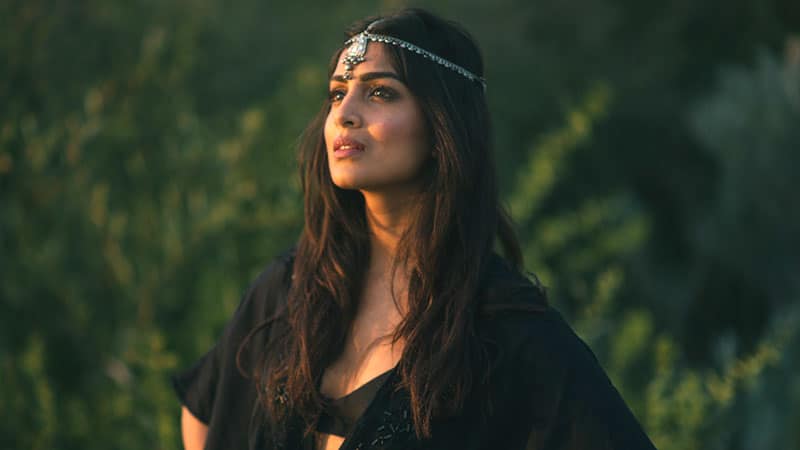 7. Lilly Singh
Comedian Lilly Singh found fame as Superwoman on Youtube, making comedy videos and rap sketches about her Punjabi culture and family. Pivoting from the internet, she wrote two books, appeared in Fahrenheit 451, launched her own production company Unicorn Island Productions, and hosted A Little Late with Lilly Singh. Although the talk show wasn't a hit, she was the first bisexual woman of color to host a late-night talk program. In addition to acting and comedy, she launched the anti-bullying GirlLove social media campaign to encourage young girls to share love, not hate. Other activism activities include being a UNICEF Goodwill Ambassador, supporting the Indian farmer's protests, and hosting SlutWalk, which calls for an end to rape culture and victim shaming. Finally, she has a book club called Lilly's Library that shares South Asian stories and authors.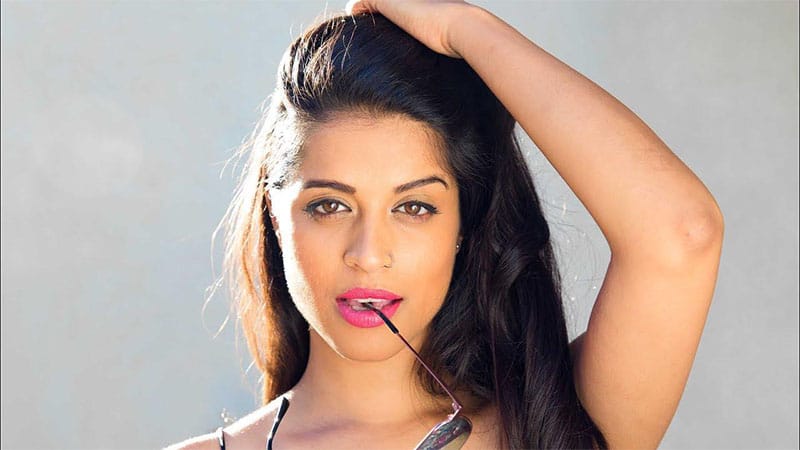 8. Constance Wu
Star of Fresh Off the Boat and Crazy Rich Asians Constance Wu, is a funny and talented actor. Her work over the years has earned her several award nominations and wins, including a Golden Globe nomination and six Critic's Choice nominations. She has Taiwanese heritage and is a passionate activist for Asian representation in American media. She hopes her success paves the way for other Asian artists and advocates for more projects that include Asian actors. Other credits to her name include Hustlers, I Was a Simple Man and Eastsiders. However, one of her newest roles is as a mum to a baby daughter with her partner Ryan Kattner. All of this combined makes her one of the sexiest Asian women, both inside and out.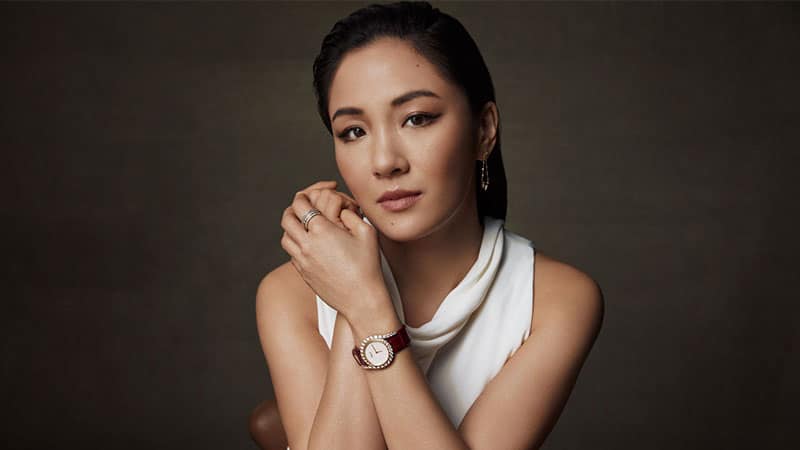 9. Karrueche Tran
Actor and model Karrueche Tran began her career as a personal shopper before moving into modeling and acting. One of her most well-known roles was a Vivian in The Bay web series, for which she won multiple Daytime Emmy Awards. Other credits include Claws, Bel-Air, and Deputy. She's also all about feeling good in your own skin, showcased by her collaboration edits with the fashion brand, Pretty Little Thing. This may seem effortless for someone as sexy and gorgeous as she is; however, she's acknowledged it's not always the case. Like many women, she struggles with comparing herself to others and public scrutiny. Her newest collection of workout wear encourages female empowerment and body acceptance.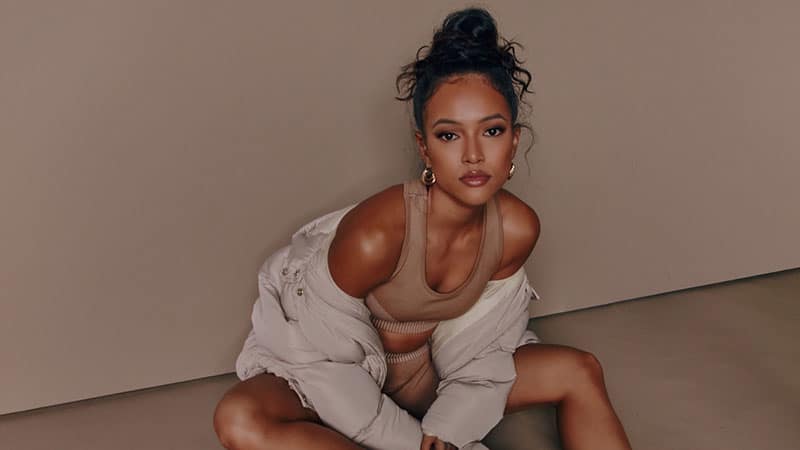 10. Freida Pinto
Born in Mumbai, Freida Pinto is a successful model, actor, and one of the hottest Asian women. Her career began modeling for both print and television ads before auditioning for and winning the role of Latika in Slumdog Millionaire across from Dev Patel. Since then, she's gone on to appear in most British and American productions, including Rise of the Planet of the Apes, Immortals, and Knight of Cups. Off-screen, Freida is a feminist who supports various initiatives to raise awareness of both women's and children's issues. This includes being a global ambassador for Plan International's Because I am a Girl campaign, speaking at the 2014 UNICEF Girl Summit, and being part of We Do It Together to finance films and movies focusing on female empowerment.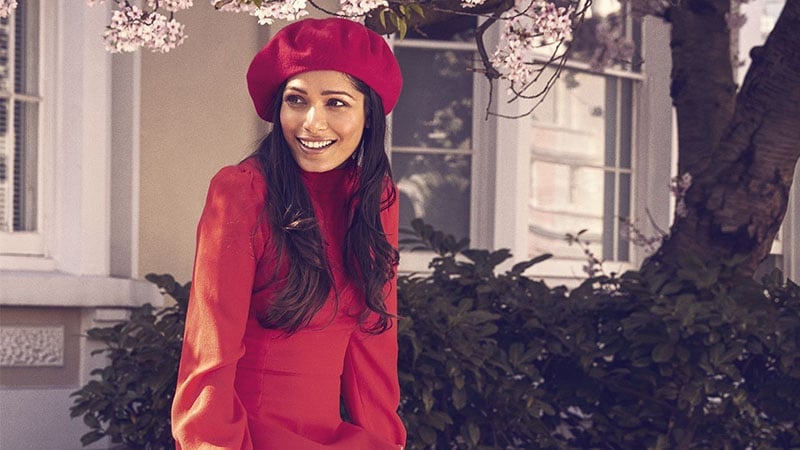 11. Stephanie Hsu
With a smile that could light up the darkest night, Stephanie Hsu's positive energy makes her one of the sexiest Asian women. The American actor was born in Los Angeles and is a successful stage and screen performer. Her Broadway credits include SpongeBob SquarePants: The Musical and Be More Chill. Meanwhile, you might recognize her from shows like The Path, The Marvelous Mrs. Maisel, Marvel's Shang-Chi and the Legend of the Ten Rings, and Awkwafina Is Nora from Queens. With her Chinese heritage and identity, Stephanie has faced harassment and discrimination from both the public and the industry. However, she believes in the healing power of the arts and embracing storytelling to change the narrative about different cultures in America.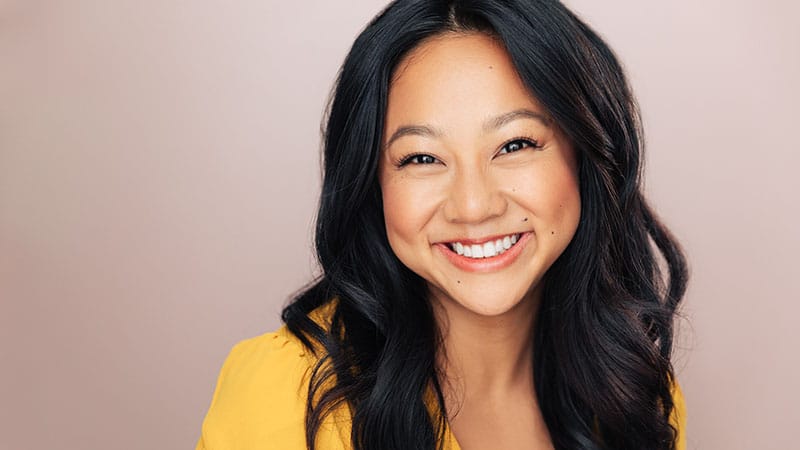 12. Naomi Osaka
Japanese tennis sensation, Naomi Osaka, is one of the hottest Asian women for many reasons. Firstly, she's an incredible athlete, winning multiple Grand Slam titles and showcasing her raw power and inimitable playing style. She's also the highest-paid female athlete of all time, with endorsements from brands like Nike, Yonex, Nissan, Citizen Watches, Tag Heuer, and Louis Vuitton. During her time on the court, she's used her influence to raise awareness of Black Lives Matter and anti-Asian hate issues. This included using her masks (due to the pandemic) to display names of African American people killed by police, including Breonna Taylor, George Floyd, and Trayvon Martin. Time magazine named her in the top 100 most influential people in 2020 for her activism and contributions to tennis.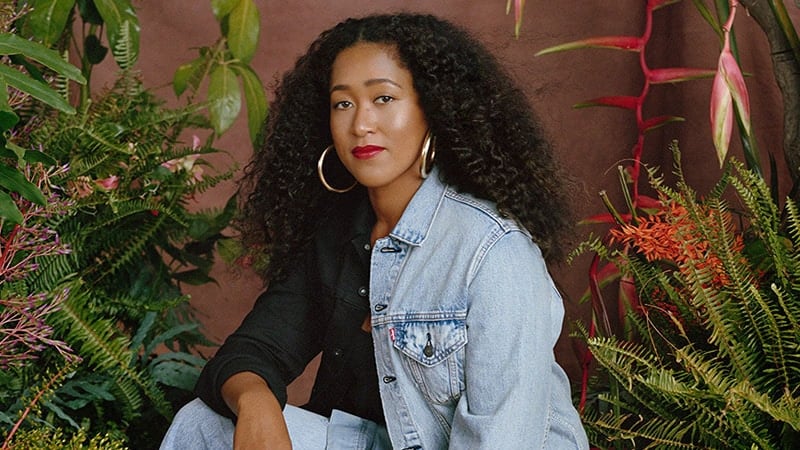 13. Lalisa Manobal a.k.a. Lisa
Lalisa Manobal, known professionally as just Lisa, is a Thai rapper, musician, model, and part of the incredibly successful K-Pop band Blackpink. She's also among the sexiest Asian women, topping the TC Chandler Most Beautiful Faces of 2021 list. While she's enjoyed global success with her bandmates, she's also debuted her own solo album to a resounding positive reception. When she comes out from behind the microphone, Lisa also has lucrative endorsements with brands like Moonshot, MAC, Adidas, and Penshoppe. Plus, as muse to Hedi Slimane and ambassador to Celine, she made her runway debut at the summer 2022 show.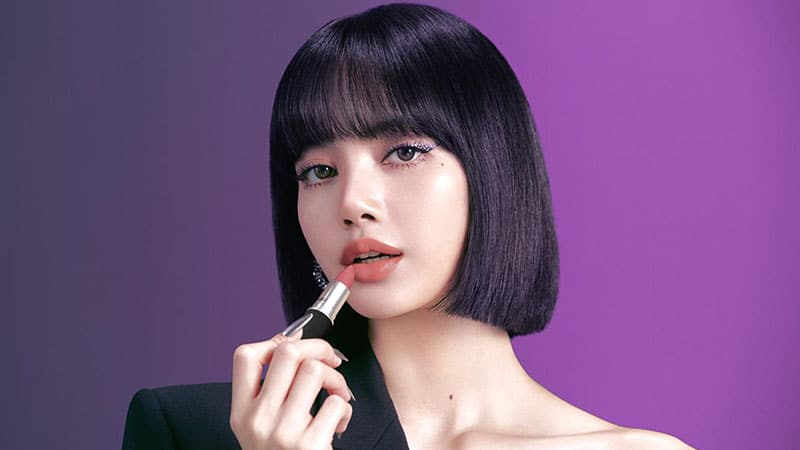 14. Dichen Lachman
Dichen Lachman is a Tibetan Australian actor with many successful television and film appearances under her belt. She grew up in Kathmandu until the age of seven, when she moved with her family to Adelaide. Like many Australian actors, one of her first roles was on soap favorite Neighbours, where she played Katya for three years. Beyond that, she's appeared in shows like Being Human, Last Resort, The 100, Altered Carbon, Agents of S.H.I.E.L.D., and Animal Kingdom. While she spends most time in front of the camera, she also produced the film Lust for Love and several episodes of Hollywood Hitmen. With her striking looks and ability to execute an incredible fight scene (even when naked!), she's definitely of the hottest Asian women on screen.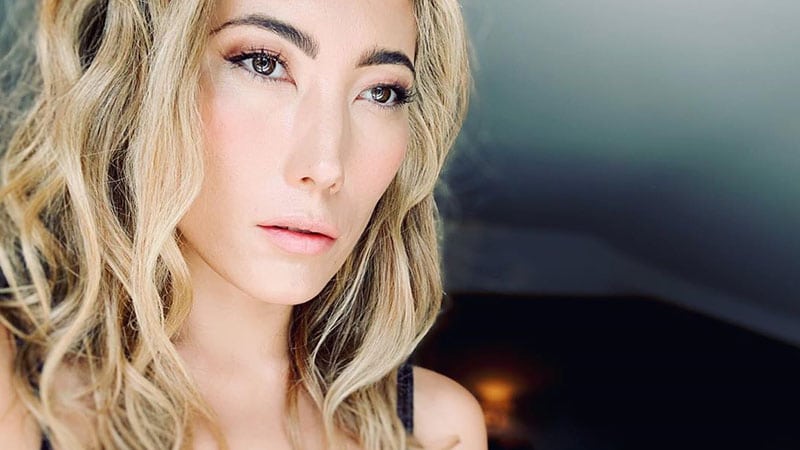 15. Mindy Kaling
Comedian, writer, actor, director, producer, businesswoman – Mindy Kaling is a woman of many talents. Combined with her enviable curves, promotion of women of color in the entertainment industry, and enviable style, she's also one of the hottest Asian women. Most people would recognize her from her role in The Office, but other screen credits include The Mindy Project, Ocean's Eight, Late Night, and The Morning Show. She also created Netflix's Never Have I Ever, loosely based on her youth, as well as The Sex Lives of College Girls and the Four Weddings and a Funeral miniseries. Each is produced by her company, Kaling International, with an all-female staff. Despite a dedicated work ethic and formidable schedule, she also balances being a single mum to two young children – further proof that she is a superwoman!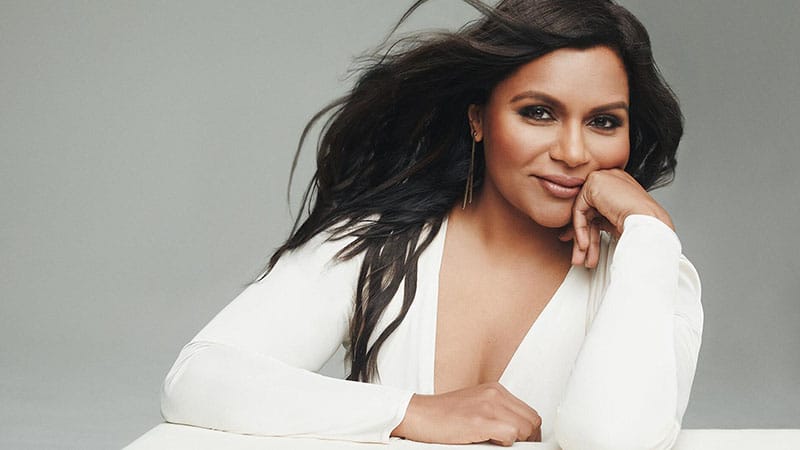 16. Arden Cho
The beautiful Arden Cho is an actor, model, musician, vlogger, and businesswoman. Her acting roles include Kira Yukimura on Teen Wolf, her most well-known character, and Chicago Med and Agents of Secret Stuff. Regarding modeling, she worked with various brands, including Clinique, Reebok, Nike, and Apple. In 2011, she released her debut single, I'm Just a Girl, followed by an album in 2013. Her latest release is Bubblegum, which dropped in 2021. Finally, in 2018 she became a founding partner and CEO of the New York-based watch company Leonard and Church.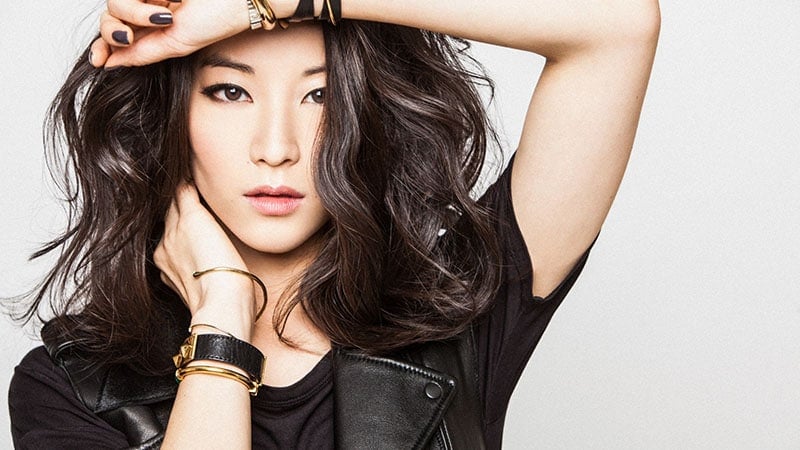 17. Alia Bhatt
Born in India to a film director father and an actor mother, it's unsurprising that Alia Bhatt also pursued a career in entertainment. The British actor appears in predominately Hindi-language films, including Highway, for which she won the Filmfare Critics Award for Best Actress. Other credits include Udta Punjab, Raazi, Badrinath Ki Dulhania, and Gully Boy. Off-screen, Alia cares deeply about the planet and animals. She launched CoExist, an organization working for animal welfare, and Ed-a-Mamma, a conscious and sustainable clothing brand for children. The latter is made in India with natural, bio-degradable fibers, safe dyes, and beautifully designed prints.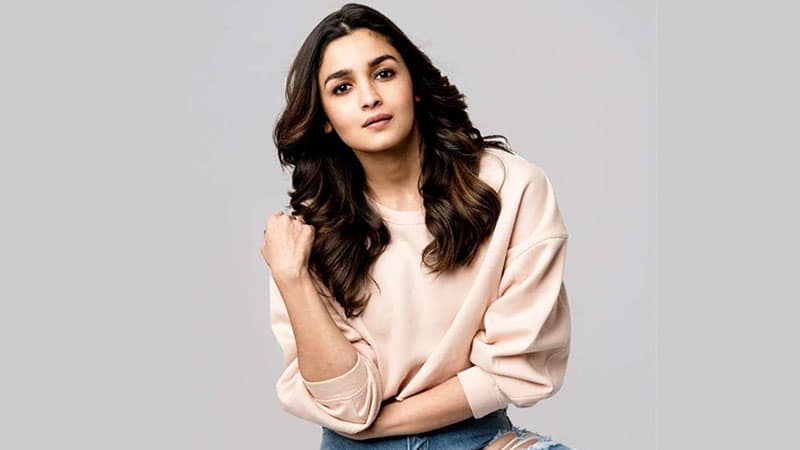 18. Amrit Kaur
If you've seen any of Mindy Kaling's inclusive and hilarious The Sex Lives of College Girls, you'll surely recognize Canadian actor Amrit Kaur. She plays Bela Malhotra, the sex-positive character of South Asian descent who comes from a conservative family. The show tackles many relevant issues for both women and women of color, including race issues, sex and gender identity, assault, and friendship. Before landing this role, she appeared in The Bold Type, Anarkali, Nurses, and The D Cut. She's also a part of the Gracemoon Arts Company ensemble that aims to courageously tell stories of human motivation while encouraging more compassion and empathy in the world.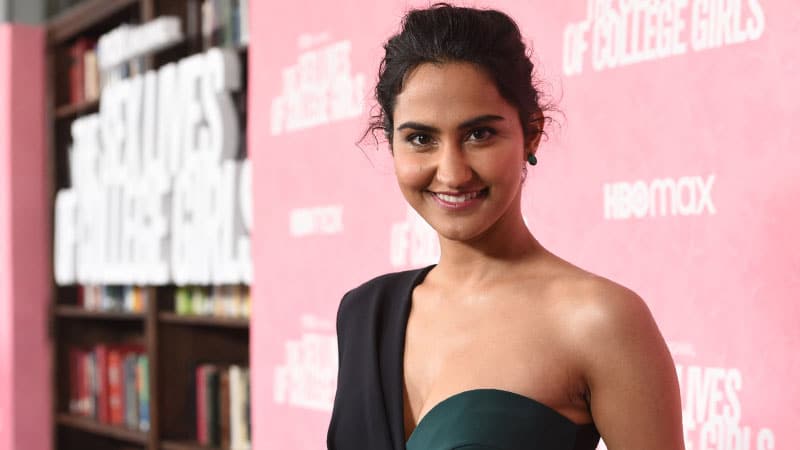 19. Shay Mitchell
Despite being one of the sexiest Asian women in Hollywood, Shay Mitchell used to be unhappy with her half-Filipino heritage. Thankfully, as an adult, she's embraced her cultural identity and stunning looks. She rose to fame as an actor and model, portraying Emily Fields in Pretty Little Liars, a multi-award-nominated role. Additional credits on her resume include Aaron Stone, You, Dollface, The Heiresses, and Trese. Outside of her professional commitments, Shay supported the Somaly Mam Foundation, fought sex trafficking, and works with WE Charity and the NOH8 Campaign. Finally, she's also an entrepreneur, running the travel accessories Beis, which offers luggage and bags that are functional and cool.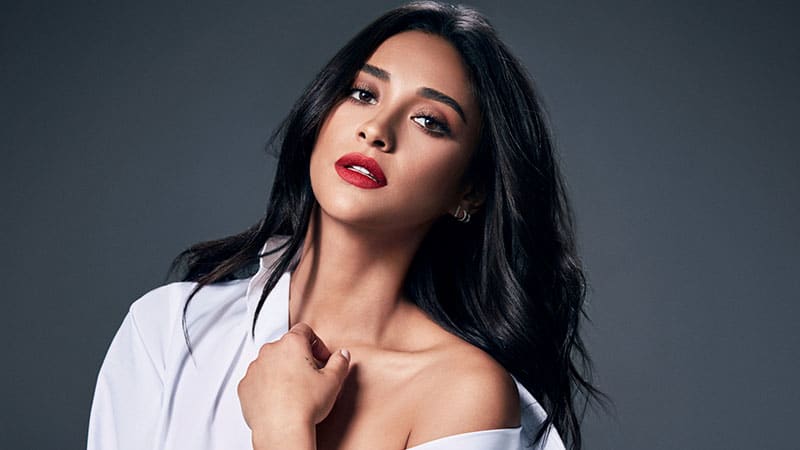 20. Ally Maki
Ally Maki is a Japanese-American actor known for her role as Jess in Wrecked. Other credits include Ikumu in Dear White People, Mina in Marvel's Cloak & Daggers, the voice Haruka in Hit-Monkey, and the voice of Giggles McDimples in Toy Story 4. She's passionate about representation and inclusion in Hollywood, founding the Asian American Girl Club. It's a clothing company that redefines what it means to be a modern Asian American woman, giving a voice to and celebrating the next generation. She also supports Girls Inc, an organization that gives young girls the tools to grow up healthy, educated, and independent.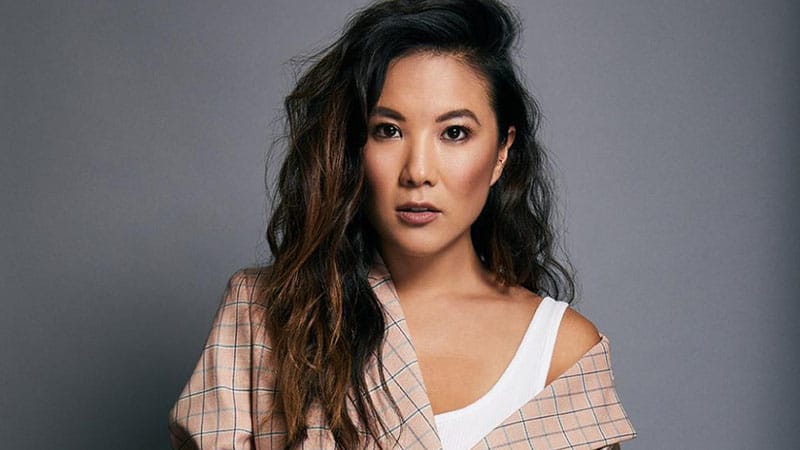 21. Richa Moorjani
It's unsurprising that Richa Moorjani plays Devi's unbelievably attractive cousin, Kamala, in Mindy Kaling's Never Have I Ever. The Indian-American actor is exceptionally beautiful and one of the hottest Asian women. She also draws similarities between her own life and Kamala's. She appreciates the show's dynamic portrayal of South Asian women and family relationships, with a healthy dose of comedy thrown in. Before this leading role, she made small appearances in shows like The Mindy Project, NCIS: Los Angeles, and 9-1-1. In addition to acting, she's trained in traditional Indian dance and ballet; having come from a musical family, the passion flowed in her veins.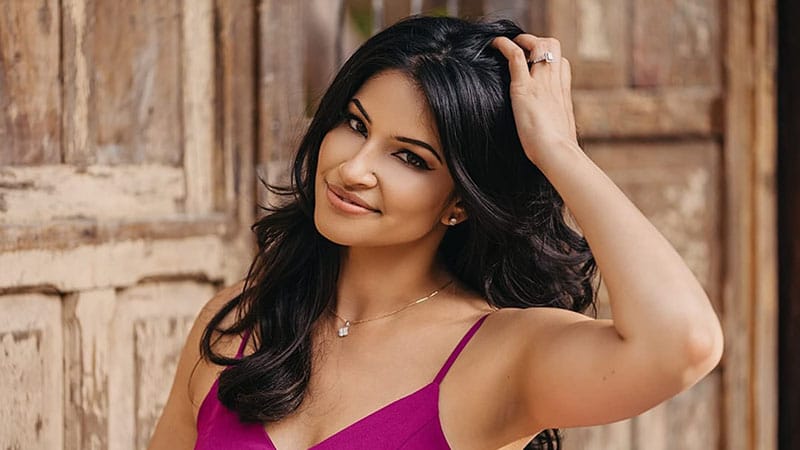 22. Constance Lau
Constance Lau is a theatre-trained actor who graduated from Singapore's Nanyang Academy of Fine Arts. While she first started her entertainment career in radio and television commercials, her first big-screen role was a Celine Lim, a.k.a. Radio1Asia in Crazy Rich Asians. At the film's premiere, she represented her country by rocking a stunning dress from the Singaporean brand Time Taken to Make a Dress. Since then, she's appeared in multiple TV series, including Last Madame, the multilingual television drama 128 Circle, and Titoudao.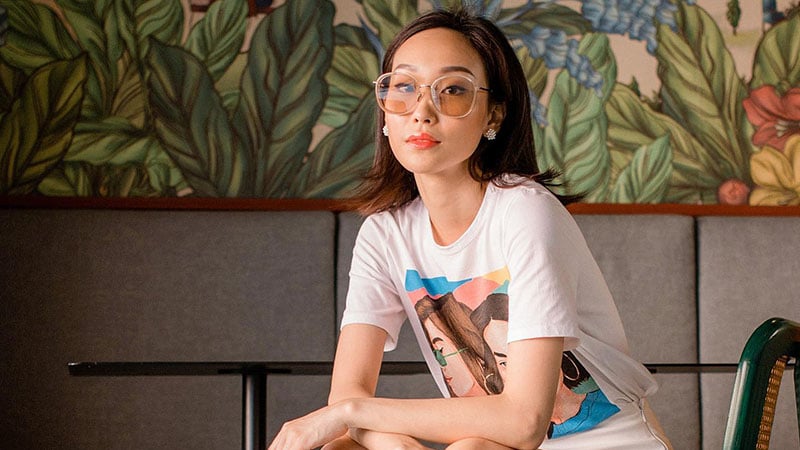 23. Ishita Malaviya
While India boasts some excellent surf breaks, the nation hasn't had any professional female surfers until recently. That all changed with Ishita Malaviya, considered a surfing pioneer who's had to work against social and cultural norms to pursue her passion. This beach babe took up the sport in 2007 and was immediately hooked. Now she's a brand ambassador for GoPro and Hoalen Saltwater Co and was listed in the 2019 Forbes 30 under 30 Asia list. Plus, she teaches others the sport, sharing her love of the waves through the Shaka Surf Club, which she co-founded with Tushar Pathiyan. They also run an immersive program called Camp Namaloha, which is a great way to combine a holiday with surfing lessons.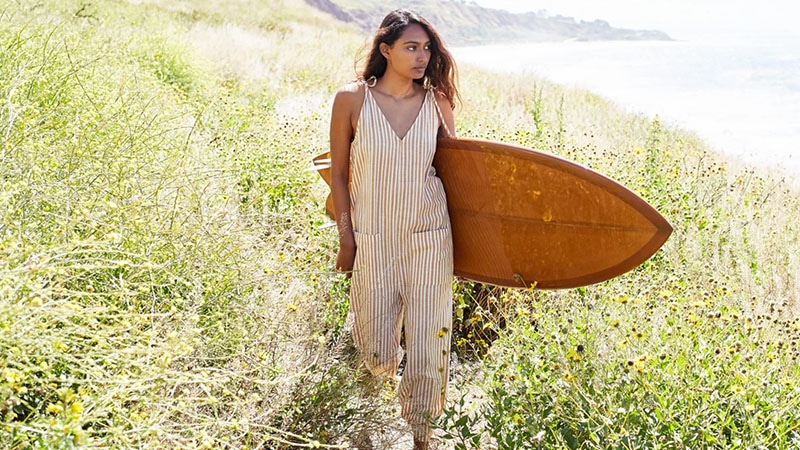 24. Deepika Padukone
Hollywood fans might not be familiar with Deepika Padukone, one of the hottest Asian women; however, she's well-known in Bollywood. Born in Denmark, this Indian actor is best known for her work in Chennai Express, Yeh Jawaani Hai Deewani, Padmaavat, and Om Shanti Om. However, she has more than 40 credits to her name, accompanied by three Filmfare awards and five Filmfare nominations. In addition to acting, she's a fashion icon, working with brands like Levi's, Adidas, Chopard, and Louis Vuitton. Finally, after her own diagnosis of clinical depression, she founded The Live Love Laugh Foundation. It raises awareness and provides support to others who have a mental illness. Her work championing mental health and the courage to speak of her experiences was rewarded with the Crystal Award at the World Economic Forum.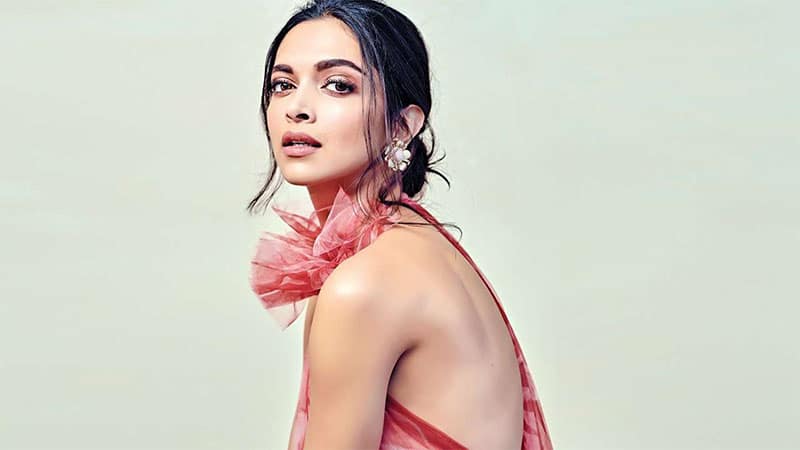 25. Park Min-young
South Korean actress Park Min-young brings an ethereal elegance to the list of hottest Asian women. Her 2010 appearance in Sungkyunkwan Scandal, a coming-of-age drama, propelled her to fame. It was followed by other television series, including City Hunter, Queen for Seven Days, When the Weather Is Fine, and Forecasting Love and Weather. As such, she's one of the most popular K-Drama actors, with a large and loyal following. Over her career, she's won dozens of awards, including multiple KBS Drama Awards and Asia Artist Awards.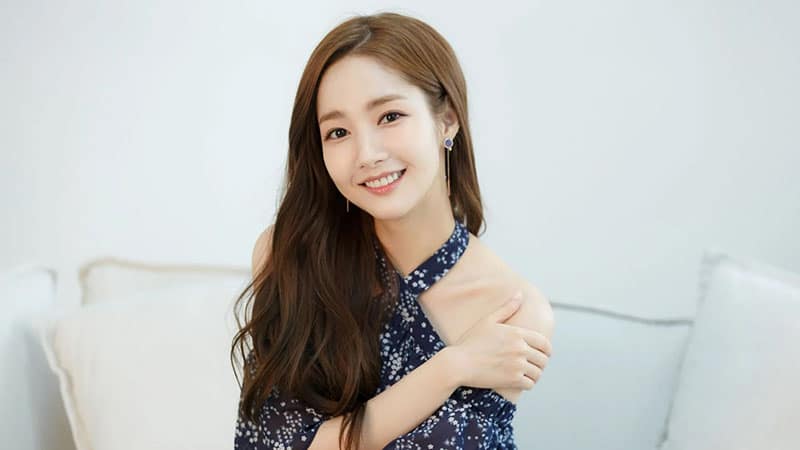 26. Jessie Mei Li
Starring as Alina Starkov in Netflix's Shadow and Bone, Jessie Mei Li has enjoyed a relatively fast journey to stardom. Her character's struggles with a biracial identity reflect her own English and Chinese heritage, and she brings a mix of vulnerability and bravery to the role. With her colleagues describing her as walking sunshine, she's just as beautiful on the inside as she is on the outside. She's candid and authentic about her life and experiences, including an adult ADHD diagnosis and gender non-conformity, identifying with both her and their pronouns. Plus, she advocates for more positive Asian and biracial representation onscreen and is a vegan for environmental and animal welfare concerns.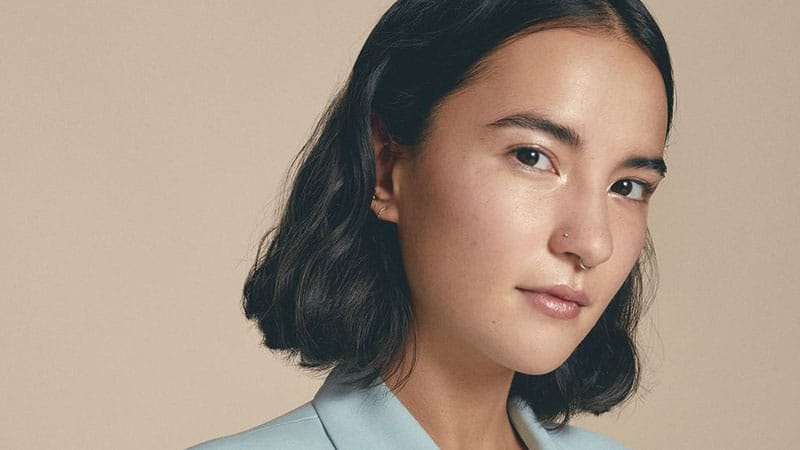 27. Guan Xiaotong
Coming from a family of actors, it was inevitable that Chinese actor Guan Xiaotong would end up on the screen. From the young age of just four years, she's showcased her natural talent. Her credits include The Left Ear, Shadow, To Be a Better Man, and Untouchable Lovers. She's also considered one of the Four Dan actresses of the post-90s generation. In addition to acting, she's a singer, releasing her debut album in 2015. It was followed up with several singles, plus performances on soundtracks. As one of China's favorite young hottest Asian women, she is also an ambassador for World Life Day, raising awareness for environmental conservation.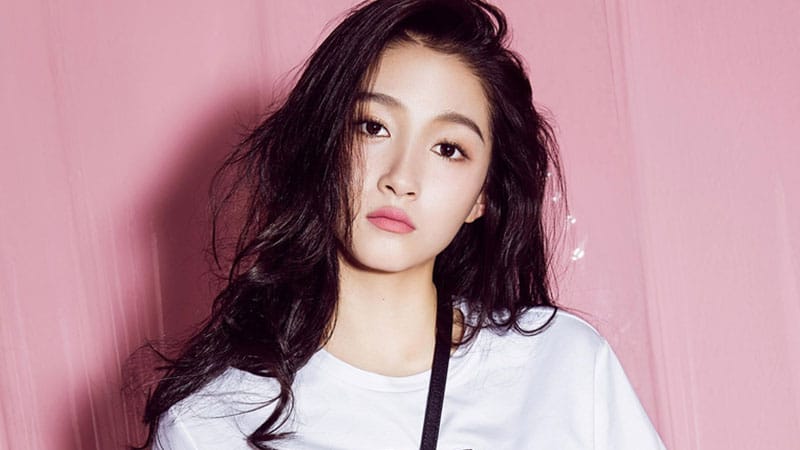 28. Aishwarya Rai Bachchan
Bollywood beauty Aishwarya Rai Bachchan began her lucrative career in modeling. After her 1994 win as Miss World, she made her acting debut in the Tamil film, Iruvar. She went on to appear in more than 50 Hindi and Tamil productions, receiving numerous accolades. These include two Filmfare Awards, one each for Hum Dil De Chuke Sanam and Devdas. Using her influence for good, she's passionate about humanitarian work. She supports PETA in India, is an ambassador for The Eye Bank Association, and founded the Aishwarya Rai Foundation to help the needy. She also works with Smile Train providing cleft palate surgery to developing nations. This charitable nature, natural beauty, striking blue-green eyes, and elegant style ensure she remains one of the sexiest Asian women.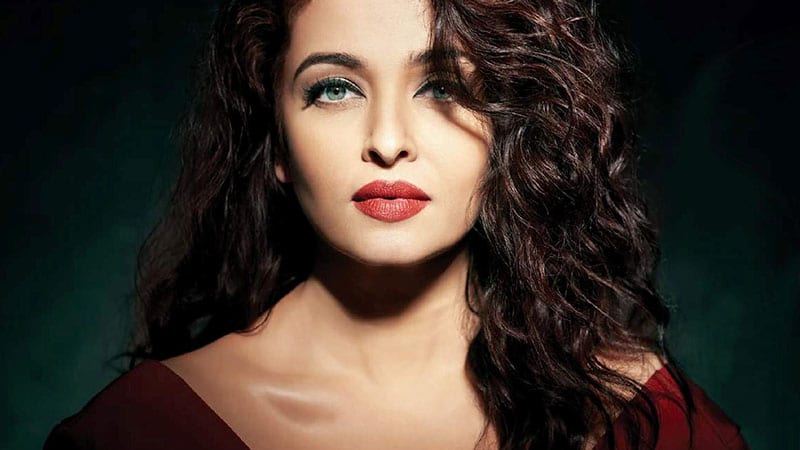 29. Zhang Ziyi
Zhang Ziyi began acting at just 16 and is considered one of the Big Four Dan actresses. This title means she's one of mainland China's most successful and hottest Asian women. While her screen debut was in 1999 with The Road Home, her appearance in Ang Lee's Crouching Tiger, Hidden Dragon, propelled her to international recognition. The film was nominated for over 80 awards, including ten Academy Awards. Additional credits comprise House of Flying Daggers, Memoirs of a Geisha, The Grandmaster, Rush Hour 2, and Hero. Her endorsements and associations include Emporio Armani, Mercedes-Benz, Tag Heuer, Omega SA, and Chopard.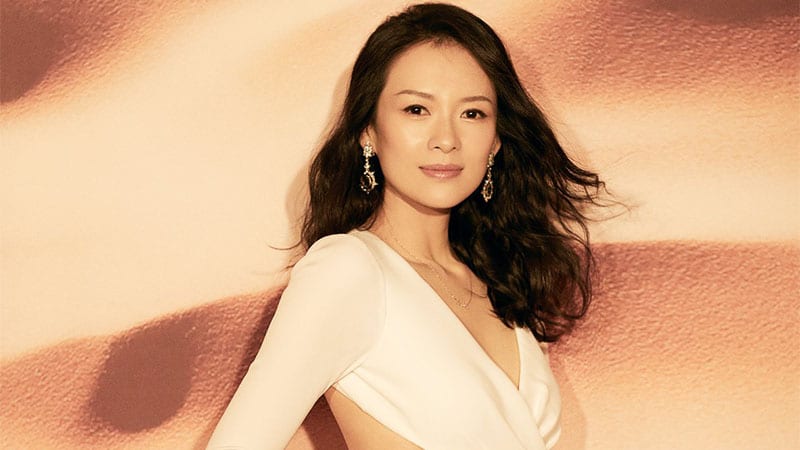 30. Ali Wong
Get your giggles on with Ali Wong, one of the funniest and sexiest Asian women. She's an American comedian, actor, producer, and writer. Her work includes stand-up specials Baby Cobra and Hard Knock Wife, both of which appeared on Netflix. However, she started doing live shows and late-night programs, including The Tonight Show. Her acting titles include Black Box, American Housewife, and Always Be My Maybe, which she also wrote, along with several Fresh Off The Boat episodes. Her frank approach to life and willingness to talk about taboo subjects such as miscarriages and bodily fluids made her a stand-out performer. Finally, she also has a New York Times best-selling book, Dear Girls. It's a hilarious and heartfelt memoir in the format of letters to her two daughters.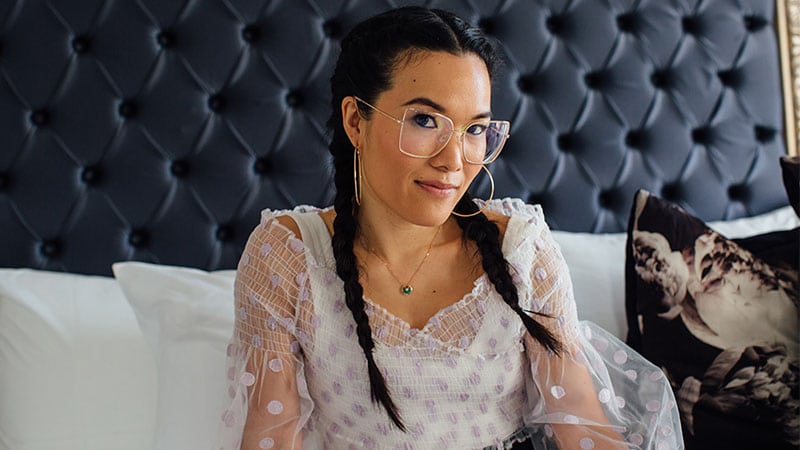 31. Meng'er Zhang
Chinese actor Meng'er Zhang's background is in theatre, appearing in multiple productions in Nanjing and Shanghai. However, most people will recognize her as Xu Xialing, the butt-kicking, fight-club owner and sister to Shang-Chi in Marvel's Shang-Chi and the Legend of the Ten Rings, her first-ever screen appearance. The role required four months of intense martial arts training, including learning the rope dart. Plus, in sweet, romance-movie style, she also met her husband, action designer Yung Lee, on set. They married in 2021 while still filming.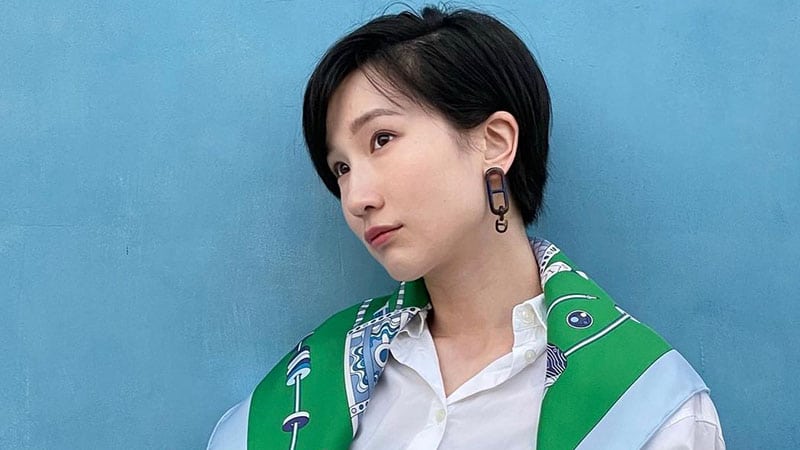 32. Lana Condor
Netflix's sweetheart, Lana Condor, has had a short but meteoric career. Her debut was as Jubilee in X-Men: Apocalypse, followed by a role in Patriots Day. It was then in 2018 that she landed the character of Lara Jean Covey in To All The Boys I've Loved Before, plus its two sequels. She received a Teen Choice Award Nomination for this role. While she made a name in rom-coms, her diverse skills meant she's just as suited for roles like fighter Saya Kuroki in Deadly Class or Kyomi in Alita: Battle Angel. Born in Vietnam, Lana was adopted and moved to the United States before she was one year old. As such, she proudly identifies as both 100 percent Asian and 100 percent American.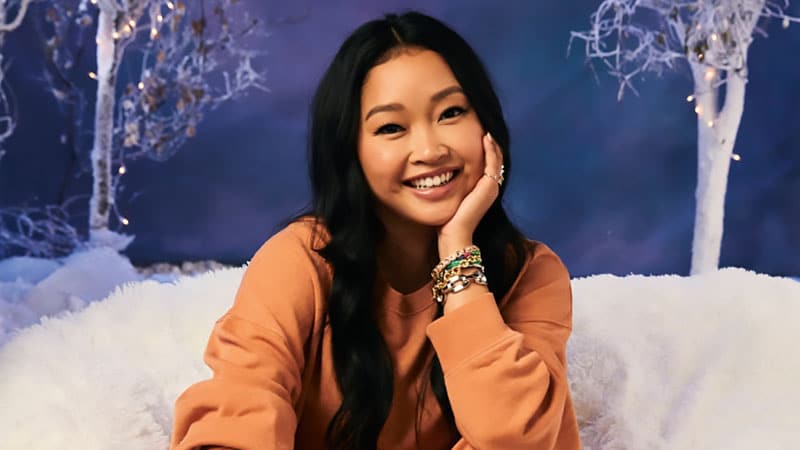 33. Catriona Gray
Being crowned Miss Universe 2018 while representing The Philippines guarantees Catriona Gray a spot on the list of sexiest Asian women list. While it's her stunning looks that catch the eye first, it's her work that makes her even more attractive. Her advocacy for women's rights is a passion of hers, as is the cultural promotion for The Philippines. In 2020 she became an Ambassador for the Arts for the Philippines' National Commission for Culture and the Arts. Her charity partners include Young Focus, Smile Train, and Red Cross. Finally, she's also a singer, releasing We're in this Together in 2018 and four singles in 2021, including Love Language, her first-ever self-written song.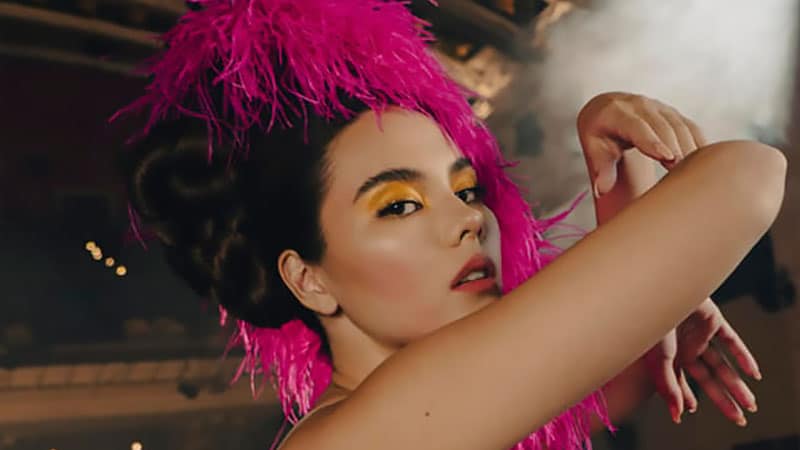 34. Priyanka Chopra
Priyanka Chopra is probably one of the hottest Asian women with significant success in both Hollywood and Bollywood. In 2000, she won Miss World, resulting in film and television offers. Her first appearance was in Thamizhan, but she's best known for roles in Andaaz, Aitraazm, Krrish, and Don. Following success in India, her debut Western role was in the Baywatch film. Another important aspect of her life is philanthropy. She's passionate about children's and women's rights, speaking out about issues like education for girls, gender equality, and the gender pay gap. Finally, she's also an entrepreneur with a production company called Purple Pebble Pictures, investments in Bumble, and a new restaurant in New York, Sona, serving haute-couture Indian Cuisine. If that wasn't enough to keep her busy, she and her husband, Nick Jonas, just welcomed a child by surrogacy.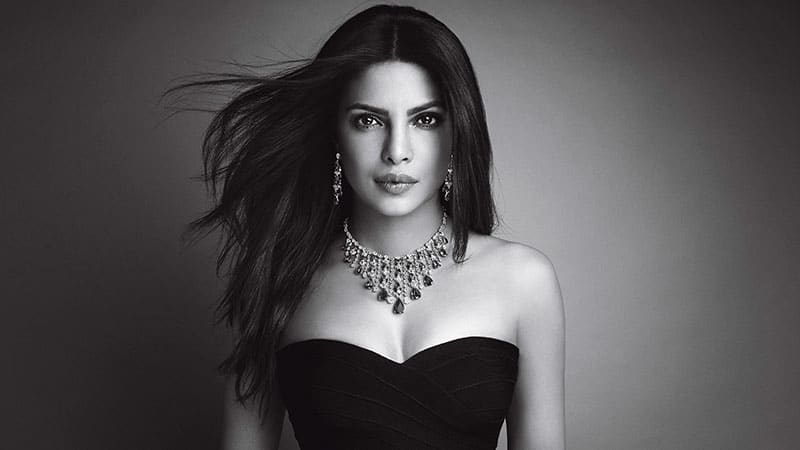 35. Im Jin-ah, a.k.a Nana
Im Jin-ah is a South Korean singer, model, and actress known professionally as Nana. She's a member of the K-Pop band, After School, and its subgroups Orange Caramel and After School Red, joined in 2009. Meanwhile, she appears in drama series such as The Good Wife, Kill It, Justice, Into the Ring, Oh My Ladylord, and Glitch. In both 2014 and 2015, she was named Most Beautiful Face in the World by TC Chandler and has made the list every year since.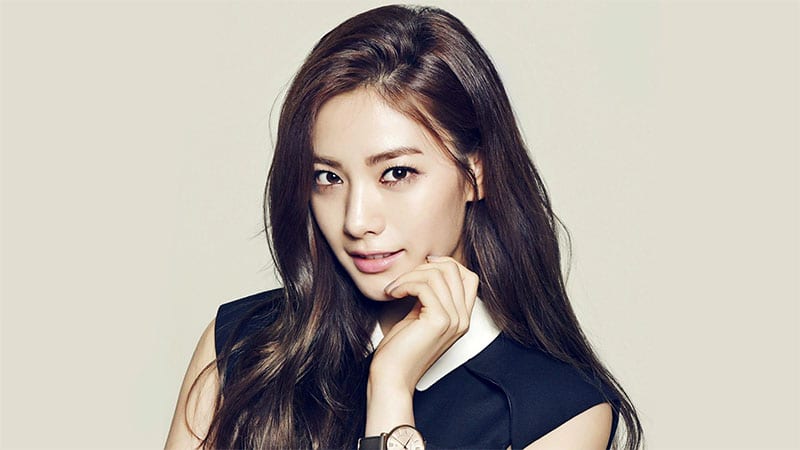 36. Mehwish Hayat
Hailing from Pakistan, Mehwish Hayat is a successful actor in Pakistani film and television. With a mother and brother who are also actors, plus another brother and sister in music, it was almost inevitable that Mehwish would end up in entertainment. Her most notable roles include Actor in Law, Punjab Nahi Jaungi, Load Wedding, and Chhalawa. All of which were hits, earning her the nickname "Queen of the Box Office". Not only is she beautiful and one of the sexiest Asian women, but she can also hold a tune. She's had sold-out tours in the United States and recorded songs for various television shows. Off-screen, she's an Ambassador for the Rights of the Girl Child and Penny Appeal that, supports education in Pakistan.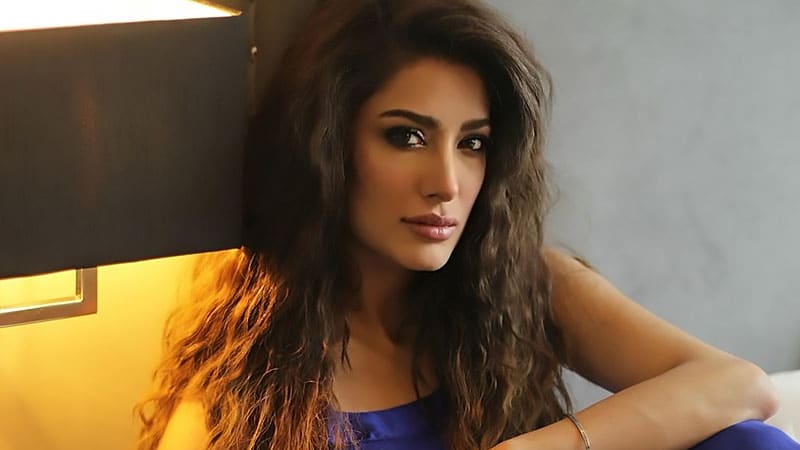 37. Zhang Yuqi, a.k.a Kitty Zhang
Chinese actress and once of the hottest Asian women, Zhang Yuqi is also known as Kitty Zhang. The breakthrough role for her career was as Miss Yuen in CJ7, a sci-fi comedy directed by Stephen Chow. She followed that with Hsue-Shen Tsien, White Deer Plain, The Mermaid, and the TV series Candle in the Tomb. In 2017 she became a mother to twins.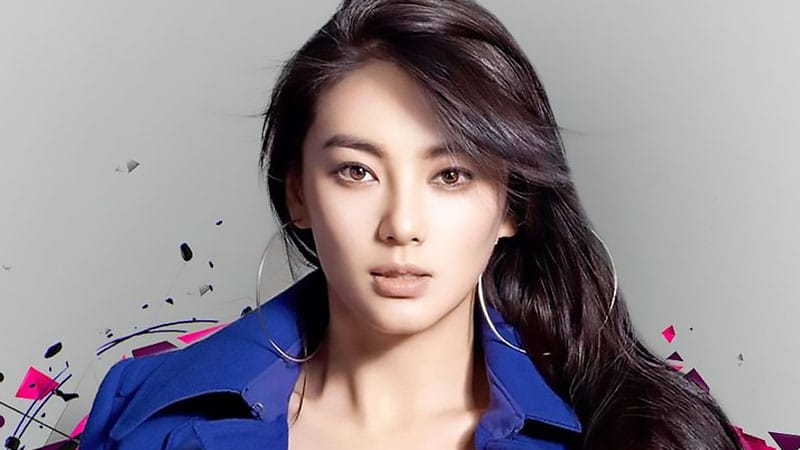 38. Lucy Liu
The road to being a household name was not easy for Lucy Liu. She was born in New York to Chinese parents and is an award-winning actor, artist, and producer. However, as an Asian American, she faced discrimination and limited opportunities in the entertainment industry. After a few small roles in films and movies, her breakout role was as Ling Woo in Ally McBeal. Her resume's other iconic characters include Alex Munday in Charlie's Angels, Joan Watson in Elementary, and O-Ren Ishii in Kill Bill: Vol 1. As a visual artist, she showed her work in various galleries, including photography, painting, and using found objects. Additionally, Lucy is a UNICEF Ambassador, joining missions across the globe in Lesotho, Peri, Russia, Pakistan, and Lebanon. She also supports various charities, including Earth Angel, Apne Aap, Tory Burch Foundation, and Clinton Foundation.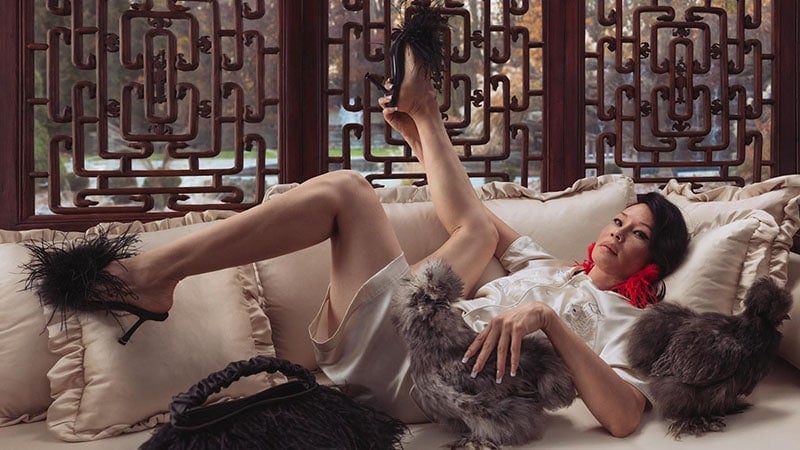 39. Kelly Marie Tran
Rising star Kelly Marie Tran is known for playing Rose Tico in the Star Wars franchise. She was the first woman of color female lead in the Star Wars universe. However, her success in the role was marred by a relentless barrage of racist and sexist abuse. It was enough for her to delete all her social media, take time away from the spotlight, and seek therapy. Thankfully she didn't let the trolls and bullies win and wrote a powerful op-ed for The New York Times. In it, she hit back at the aggression Asian people face in entertainment and society as a whole. Then she went on to appear in a range of other fantastic roles. This includes Jules Shaw in Sorry for Your Loss, Kaitlin Le in Passenger List, and voicing Raya in Disney's Raya and the Last Dragon.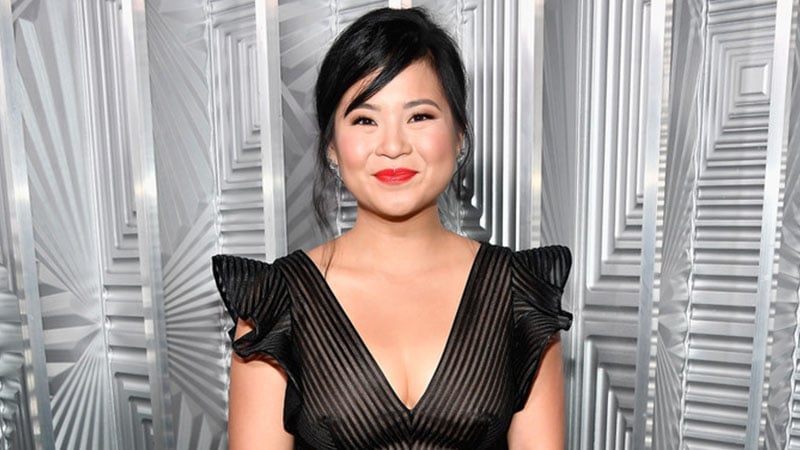 40. Sophia Taylor Ramseyer Ali
Sophia Taylor Ramseyer Ali is an American actress with Pakistani heritage and one of the sexiest Asian women. Most people will recognize her work as Fatin Jadmani in The Wilds, Dr. Dahlia Qadri in Grey's Anatomy, and Sabrina in MTV's Faking It. She will also appear as Chloe Frazer in the adventure film Uncharted alongside Tom Holland and Mark Wahlberg.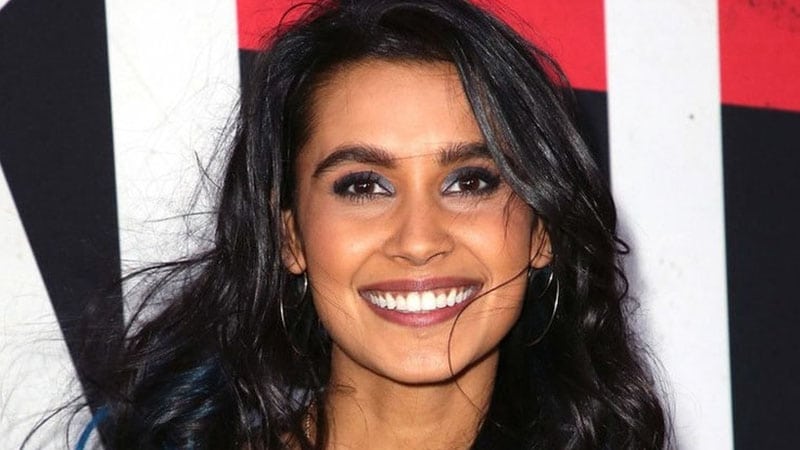 41. Kimiko Glenn
Both the screen and stage are the professional home for American actress Kimiko Glenn. Having been acting on stage since school, her first role was in the touring cast for the rock musical Spring Awakening. Five years later, she played Brook Soso on Orange Is the New Black, followed by a supporting role in Nerve. Other roles include the musical Waitress, Peni Parker in Spider-Man: Into the Spiderverse, and Harlow on Liza on Demand. Over her career, she's acknowledged a lack of opportunity for Asian actors as well as role models to look up to.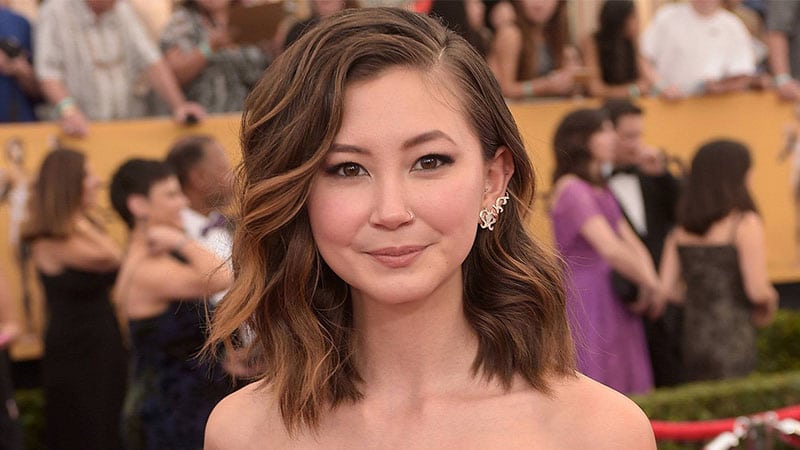 42. Suzuka Nakamoto
If bad-ass babes are your vibe, then Babymetal's Suzuka Nakamoto is definitely one of the sexiest Asian women. She's known by her stage name Su-metal and is one of the original members of the Japanese band. Their style is described as kawaii metal and features J-Pop vocals backed by heavy music. The group has toured the world, appearing alongside bands like Korn and Stone Sour. Plus, they appeared as a guest on the Bring me the Horizon track, Kingslayer. Before her musical career, Suzuka was a child model from the age of three and attended the Actor's School Hiroshima.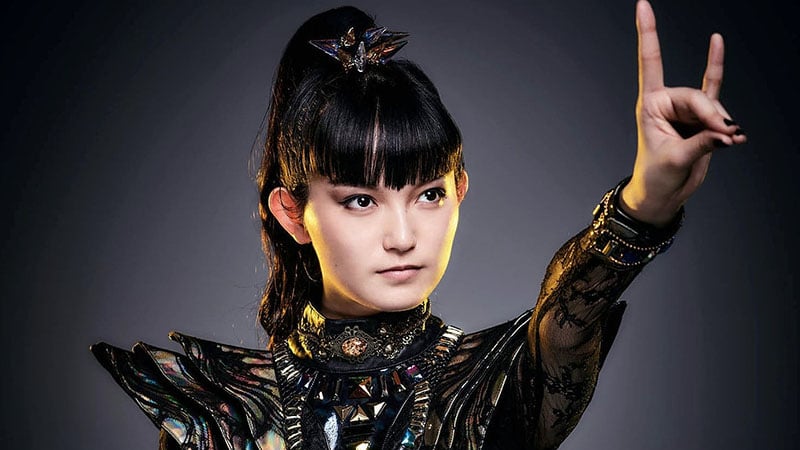 43. Sandra Oh
Sandra Oh is a television and film veteran who helped carve the path for other talented Asian actors. Over her illustrious career, her credits include Grey's Anatomy, Killing Eve, The Chair, and The Princess Diaries. She also won awards for many of these, with two Golden Globes, four Screen Actors Guild awards, and 12 Primetime Emmys. The latter makes her the most nominated Asian actor in Emmy history. Plus, in 2019, she became the first Asian person to host the Golden Globes. All this success means she's now in a position to fight for better, authentic, and more culturally fleshed-out Asian roles for herself and others. She also joined the Stop Asian Hate protests following the horrific mass shooting in Atlanta.
44. Dinara Saduakassova
Dinara Saduakassova may not be the most famous woman on the sexiest Asian women list, but the Kazakhstani national is a chess queen. She won the world championships four times and became Asian Women Champion in 2019. Additionally, she holds the Fédération Internationale des Échecs (FIDE) titles of International Master (IM) and Woman Grandmaster (WGM). Sharing her love of the game, she opened a chess academy in Kazakhstan to teach and mentor more than 200 kids. Outside the world of chess, she's also the National Ambassador for the United Nations Children's Fund in Kazakhstan.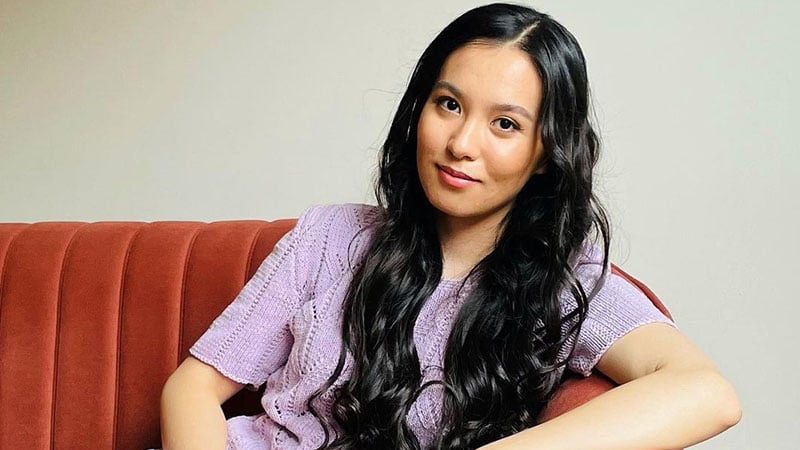 45. Lee Chae-rin a.k.a CL
Going by her stage name, CL, Lee Chae-rin is a K-Pop rapper from South Korea. She's a member of the band 2NE1, one of the best-selling girl bands. Within the K-Pop scene, she has a reputation as the 'cool girl' with an unapologetic style and charismatic presence. Many other Korean musicians have listed her as an inspiration for their own careers. When the 2NE1 took a break, she made the most of the chance to launch a solo career. The first single was Hello Bitches, followed by Lifted. In addition to music, CL has a range of lucrative endorsements with brands like Taco Bell, Nike, Johnnie Walker, Ivy Park, and Jean-Paul Gaultier.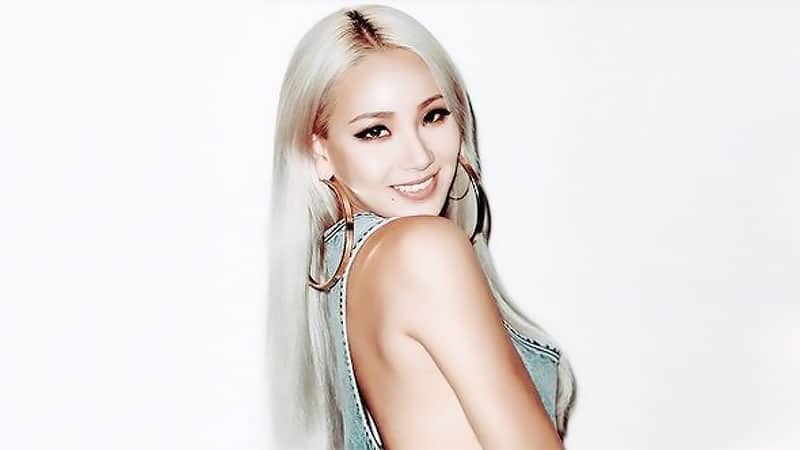 46. Hina Khan
Hina Kahn is a beauty of the Indian film industry, appearing regularly on Sexiest Asian Women lists. Her credits include Hindi productions Yeh Rishta Kya Kehlata Hai, Kasautii Zindagii Kay, and Hacked. Other appearances include the reality television shows Fear Factor: Khatron Ke Khiladi and Bigg Boss. She was runner-up in both. During the Covid pandemic and after the loss of her dad, she spoke openly and refreshingly about her mental health struggles and weight gain as she prioritized her well-being over appearance. Approaching life gently and prioritizing what made her happy helped her cope with grief.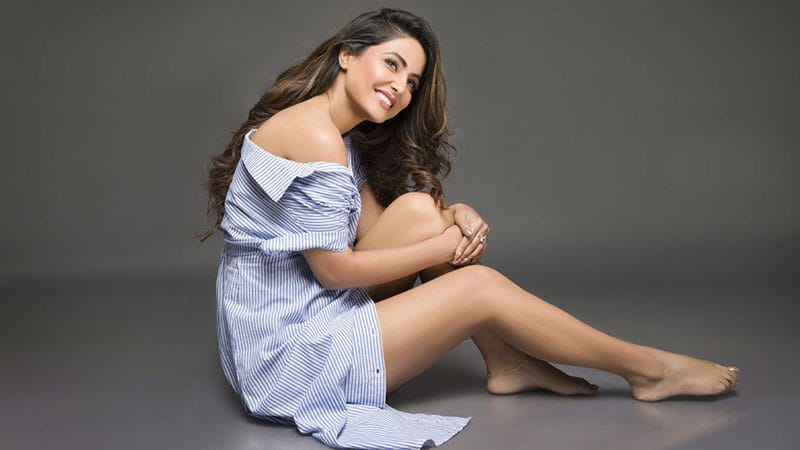 47. Naomi Watanabe
Japanese comedian Naomi Watanabe is not only one of the hottest Asian women but also hilarious and talented. Imitating celebrities in Japan is known as monomane, and Naomi rose to fame with an imitation of Beyoncé. Since then, she's used her fame to spread joy and laughter while promoting body positivity. In 2014 she launched her own fashion line, Punyus, which creates fun and colorful clothing for all bodies. Doing this, she's become a radical figure in the fashion and cultural world, defying expectations about the size and shape of Asian women's bodies.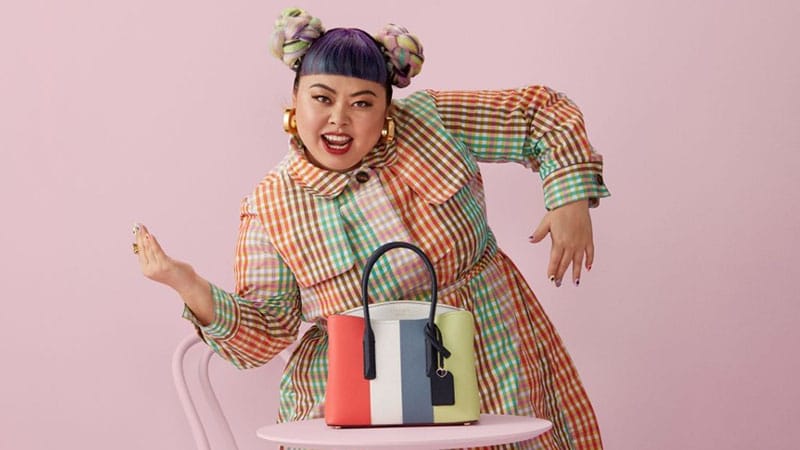 48. Claudia Kim
Claudia Kim is a South Korean actress with success on both Western and Korean screens. Before acting, Claudia (known as Kim Soo Hyun in Korea) was also a successful model. Then, she made her debut television performance in Queen of the Game, followed by Brain and Standby. In 2015 she broke into Hollywood with Avengers: Age of Ultron, playing Dr. Helen Cho. She also appeared in Marco Polo, The Dark Tower, and as Nagini in Fantastic Beasts: The Crimes of Grindelwald. Finally, Claudio was the first Korean to attend the Women in Film Gala, advocating for gender equality in the entertainment industry.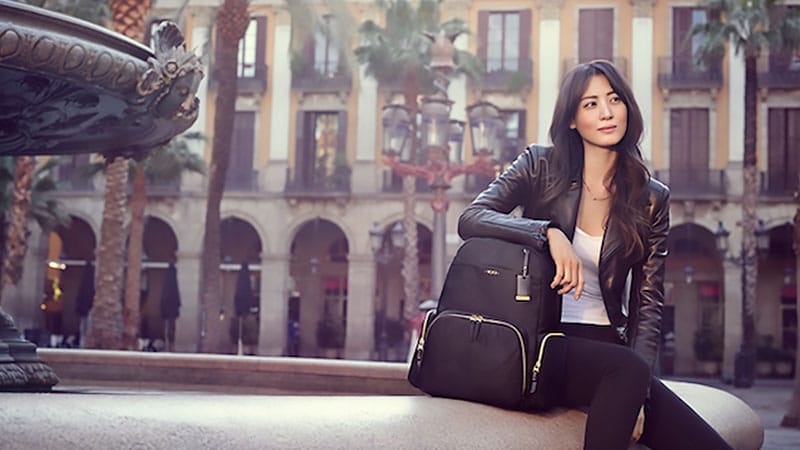 49. Jamie Chung
Jamie Chung's career began in 2004 on the MTV reality series The Real World: San Diego. She successfully transitioned to a diverse acting resume, appearing in Sucker Punch, Premium Rush, Once Upon a Time, Big Hero 6, and Lovecraft Country. Away from acting, she also has a fashion blog called What the Chung? After welcoming twins via surrogate, Jamie suffered post-partum depression. Seeking therapy and openly discussing such a traditionally taboo and misunderstood topic helped her cope and create a support system. Lastly, in 2021 HBO named her an Ambassador for the Asian Pacific American Visionaries, which showcases short films about the Asian Pacific American experience.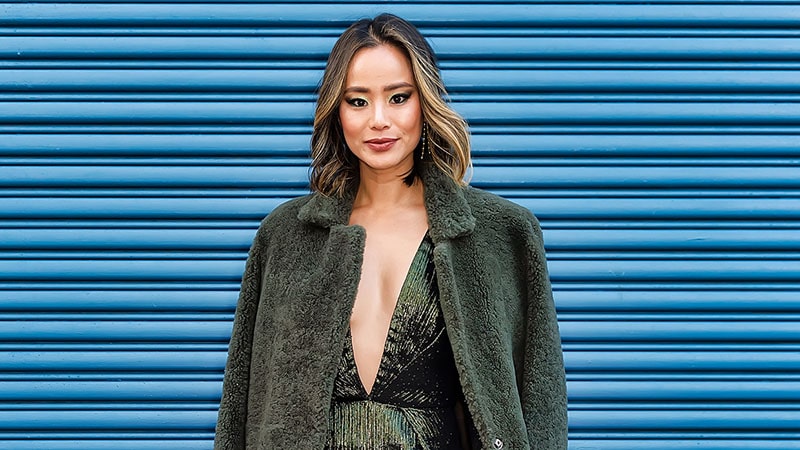 50. Charlotte Nicdao
Described as a passive-aggressive sunshine pop fairy, Charlotte Nicdao is a Filipina-Australian actor and musician and one of the hottest Asian women in the world. She's trained in classic and jazz music and released a 2015 EP called Charlotte Nicdao and the Sloth Orchestra. Regarding screen time, her credits include A Gurls Wurld, Camp, Please Like Me, and The Strange Chores. However, she's probably best known for playing Poppy in the Mythic Quest, a gaming comedy created for Apple TV+.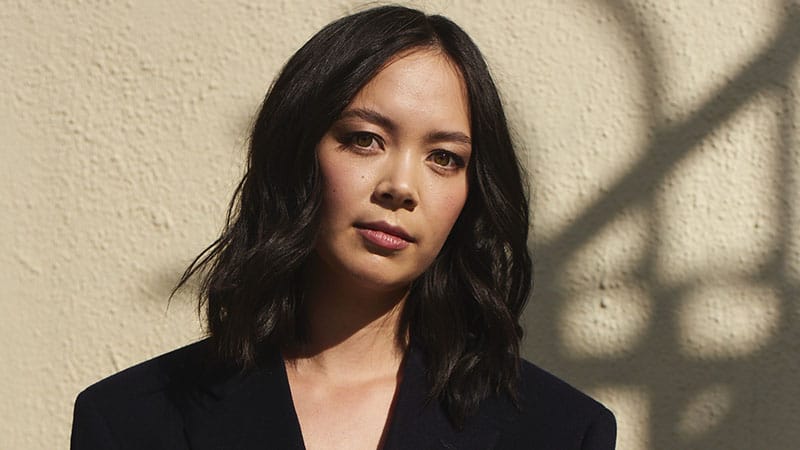 Hot Asian Women FAQs
Who is the sexiest Asian woman?
The sexiest Asian women include Gemma Chan, Awkwafina, Amita Suman, Yumi Nu, and Brenda Song. 
Who is the most hot Asian Woman 2023?
According to the annual TC Chandler poll, Lalisa Manobel has the most beautiful face. Im Jin-ah, a.k.a Nana, is also on the list at number 10. 
SUBSCRIBE TO OUR NEWSLETTER
Subscribe to our mailing list and get interesting stuff and updates to your email inbox.