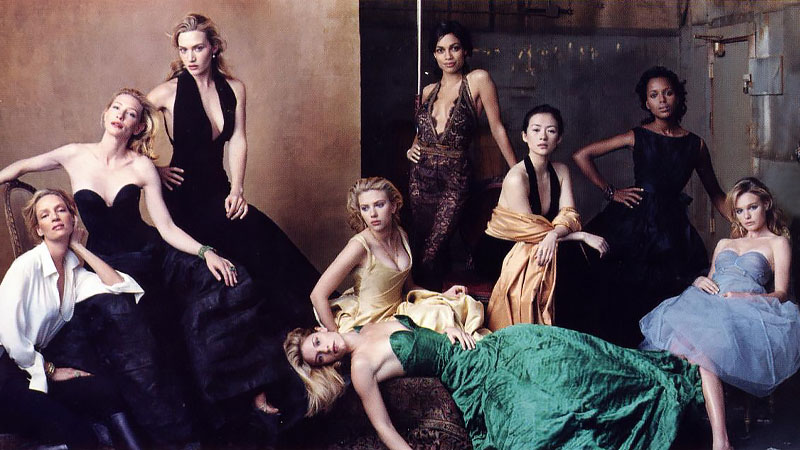 These incredible, talented, and sexy women are leading the charge when it comes to changing the world. Not only is each person attractive in their own way, but they're also making the world a better place. Some are challenging beauty norms, slaying at sports, or pushing the boundaries of human exploration. Meanwhile, others are making inspiring music and entertainment, educating communities, helping survivors, or starting important conversations. Whatever each individual is doing, they're setting an example and collectively improving society along the way.
1. Rihanna
While Rihanna rose to fame as a singer with hits like Umbrella, Work, and Diamonds, she's also a fashion icon, astute businesswoman, and humanitarian. She's the creator behind the inclusive cosmetics brand Fenty Beauty and the lingerie line Savage X Fenty. Meanwhile, Rihanna also founded the Clara Lionel Foundation, a charity that invests in climate justice initiatives in the Caribbean & United States. In 2023, she'll return to the stage when she headlines the Super Bowl LVII halftime show.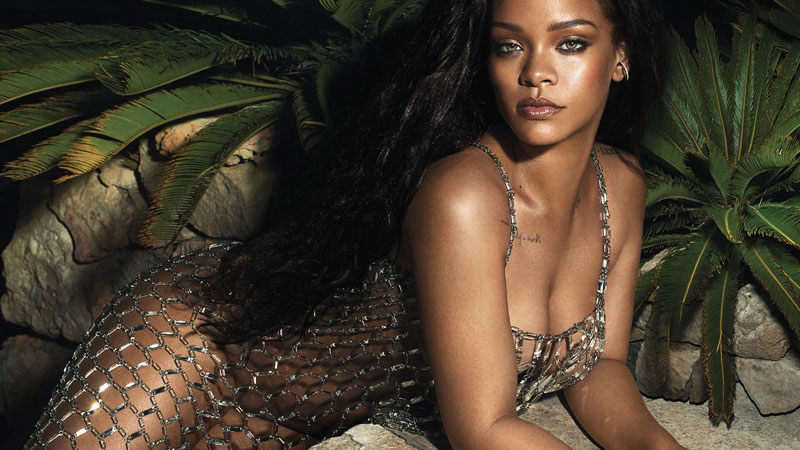 2. Charlize Theron
Charlize Theron is an iconic movie star. Her decades-long, award-winning career spans many roles, from serial killers to bad-ass fighters and struggling mums. She's also produced more than 20 titles, including Girlboss, Bombshell, and Mindhunter. Away from Hollywood, she's long been an activist for various causes, including the fight against HIV/AIDS. She also founded the Charlize Theron Africa Outreach Project to improve the health, education, and safety of young people in her birth country of South Africa.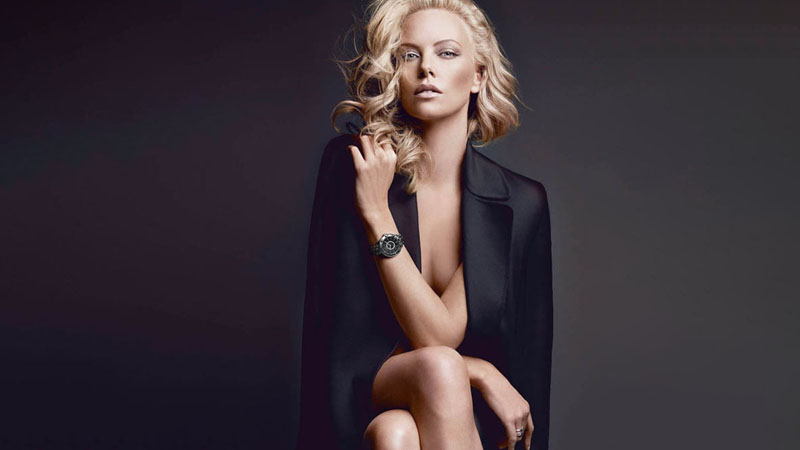 3.

Kate Upton
American model Kate Upton is an enviable beauty. She's worked with publications like Vogue, Cosmopolitan, and Sports Illustrated and appeared in films including The Other Woman and The Layover. Off-screen, she's very focused on fitness and encouraging others to be their best selves. As such, she founded Strong4Me Fitness with a 12-week program for women. Kate also created Found Active, a beauty, skincare, and nutrition brand that helps active women stay healthy and look incredible.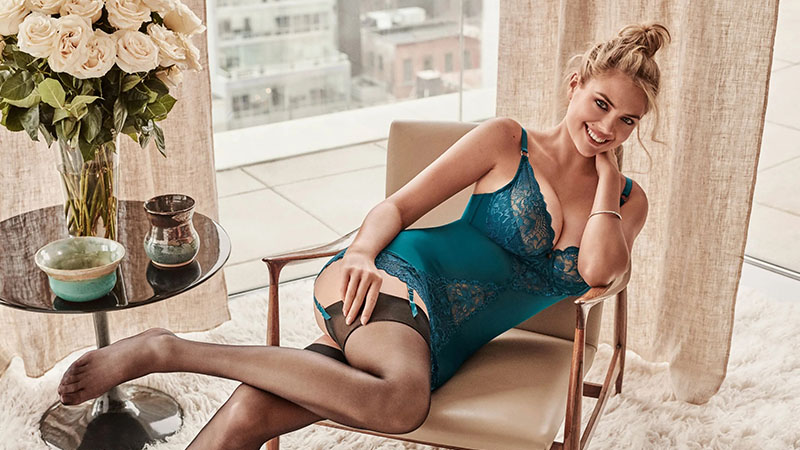 4. Constance Wu
Many people would recognize leading lady Constance Wu from Fresh off the Boat, Crazy Rich Asians, and Hustlers. While she comes across as a powerhouse, it's not always been rosy. In her memoir, Making a Scene, which is a collection of essays, she opens up about many of her struggles. It includes discussions about sexual assault and fear of retribution, cyberbullying and her mental health, and experiences as an Asian-American actor. Constance has acknowledged that conversations such as these are important for eliminating stigma.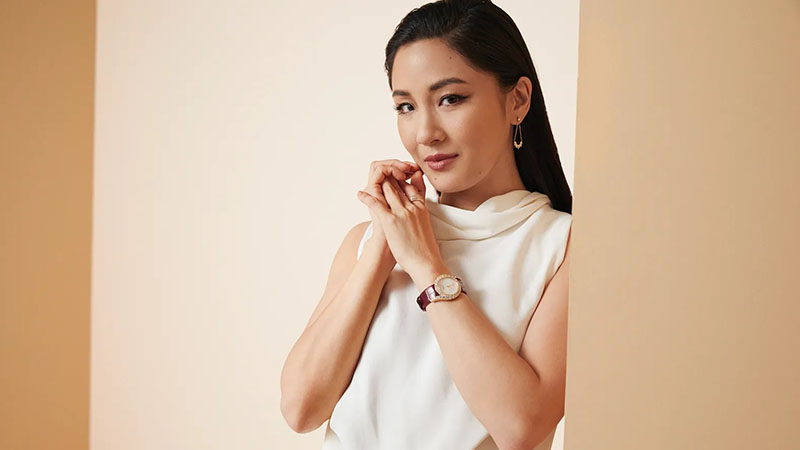 5. Halima Aden
As the fashion industry slowly becomes more inclusive, it opens the way for trailblazers like Halima Aden. The sexy Somali-American supermodel was the industry's first runway model to wear a hijab and the first to rock a burkini and hijab in a Sports Illustrated swimwear edition. While being "different than the norm" presents challenges in staying authentic to herself and her beliefs, Halima took a hiatus from modeling in 2020 before returning to work with brands that share her core values.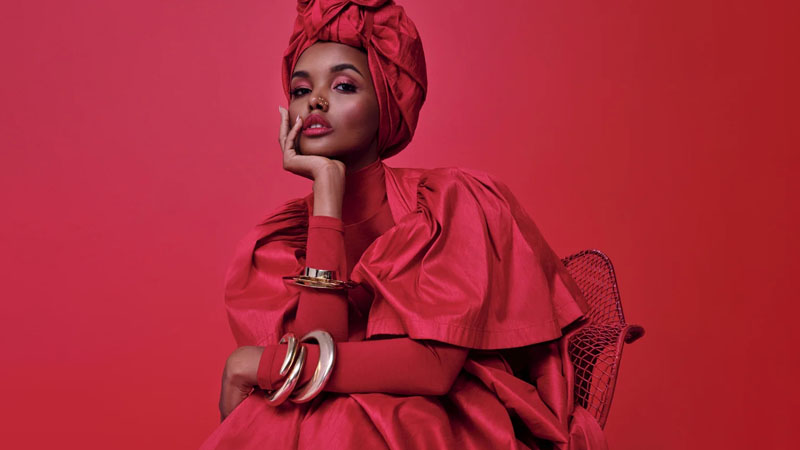 6. Kellie Gerardi
Kellie Gerardi is not just changing this world but space too. This sexy and smart woman is an aerospace, defense and technology professional, a popular science communicator, and an author. Even though she took a non-traditional path into the industry, she's an ambassador for space travel and is passionate about its democratization. As part of her work at the International Institute for Astronautical Sciences (IIAS), Kellie will be the world's first industry-sponsored researcher on a dedicated research flight with Virgin Galactic.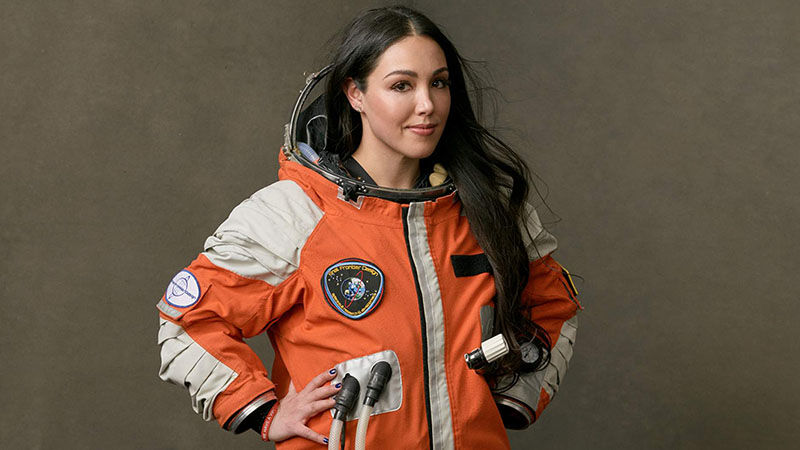 7. Margot Robbie
Aussie golden girl Margot Robbie keeps adding to the list of complex characters she's portrayed on screen. Her latest role as the iconic blonde, Barbie, joins other powerful female characters like Harley Quinn, Jane Porter, and Sharon Tate. Off-screen, she's the co-founder of production studio LuckyChap Entertainment working on women-driven projects like Dollface and Promising Young Woman. She's also long supported women's rights, the LGBTQI+ community, and gender equality.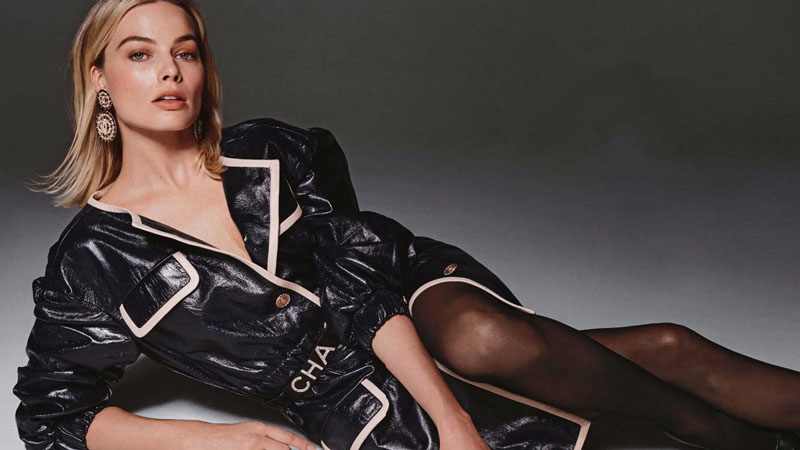 8. Natalie Portman
Taking the reigns as the God of Thunder, Thor, in the latest MCU is none other than Israeli-American actress Natalie Portman. However, being a strong female role model is not new for her. As part of her efforts to combat gender inequality, she founded the MountainA production company with Sophie Mas to work with more diverse casts on projects. She also co-founded the Angel City Football Club, a women's soccer team in Los Angeles.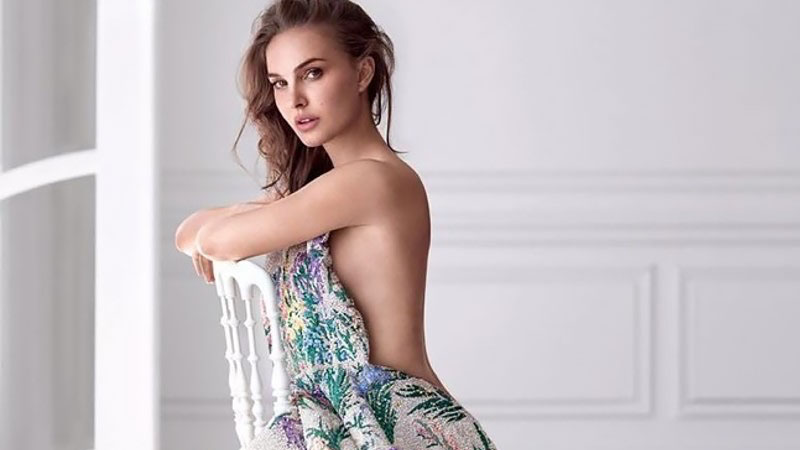 9. Priyanka Chopra
If there was a woman proving she can do it all, it's Priyanka Chopra. The gorgeous actress is a business mogul with a range of companies making the world a better place. Firstly, she has a production house called Purple Pebble Pictures to support emerging talent. She also has a haircare range, homewares with SONA Home, and an elegant Indian restaurant in New York City. Finally, she's also a National Ambassador for UNICEF, working to eliminate famine in Africa.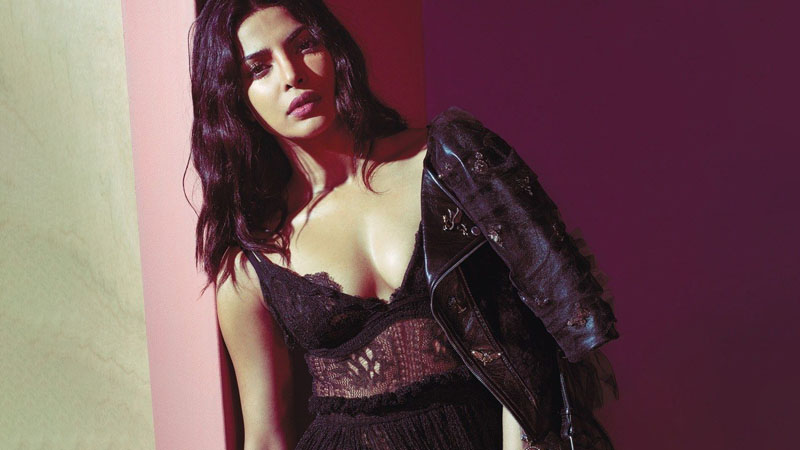 10. Emma D'Arcy
Emma D'Arcy is a non-binary actor who uses they/them pronouns. Many will know them from House of the Dragon, where they portray adult Rhaenyra Targaryen. However, others might recognize Emma from the viral HBO interview where a Negroni Spagliato has never sounded more sultry! Such a prominent role in HBO's famous production allowed them to further explore their non-binary identity in the film industry with the hope of inspiring other young people to be their authentic selves.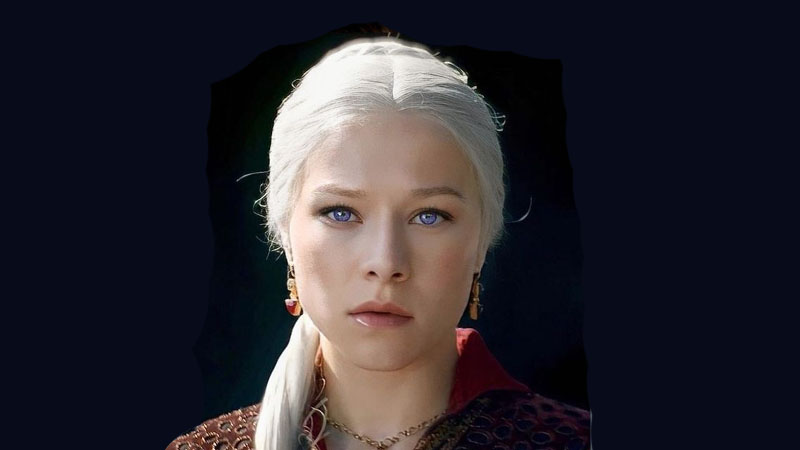 11. Jameela Jamil
Jameela Jamil, the founder of the iWeigh podcast and community, is all about loving yourself as you are. She refuses to have her photos touched up, is passionate about inclusivity, body positivity, women's rights, and champions women's achievements. Plus, she has an excellent sense of humor, is not afraid to stand up to internet trolls, and is a talented actress. Her key roles include Tahani in The Good Place and Titania in She-Hulk: Attorney at Law.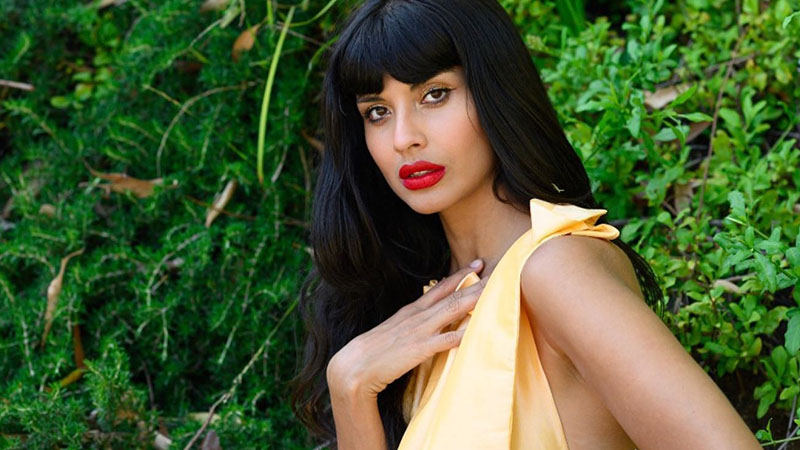 12. Beyonce
Beyoncé is known as Queen Bey for a reason. Not only is she stunningly beautiful and talented, but she's also an incredible role model. Her discography contains iconic albums that have forever changed the musical and entertainment landscape. Her accolades include dozens of Grammys and MTV awards, plus seven studio albums with a number-one debut on the Billboard 200. Beyond the microphone, she's politically active, a modern-day feminist, and a philanthropist. Plus, she has dozens of partnerships, fashion lines, and collaborations with top designers and labels.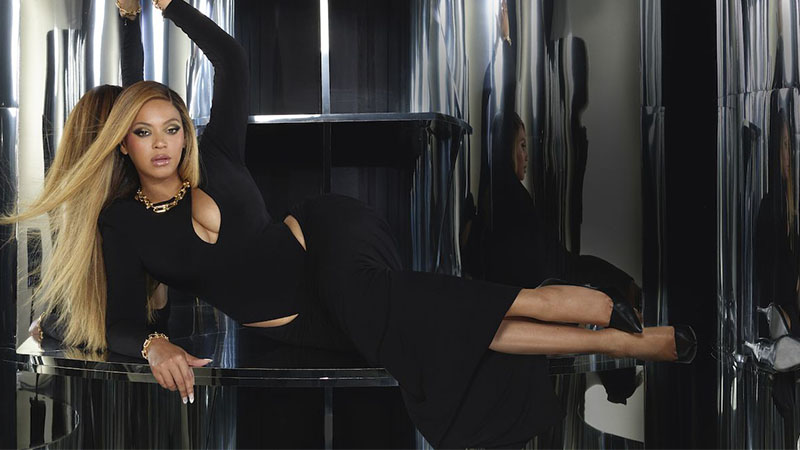 13.

Jennifer Lopez
Jennifer Lopez is a sexy woman and global icon on a non-stop roll. The talented actor and musician has been busy in front of the camera with films like Shotgun Wedding, Marry Me, and Hustlers, as well as behind it on productions including Good Trouble and World of Dance. In other areas, she's released a bilingual playtime children's book with Jimmy Fallon. She's a supporter of the LGBTQI+ community, stands for human rights, and has raised millions of dollars for HIV/AIDs research.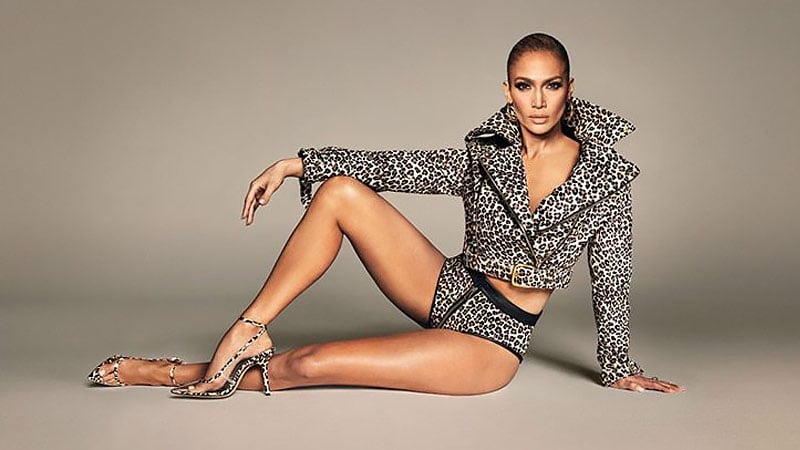 14. Sanna Marin
Politics generally aren't particularly sexy; however, Finnish Prime Minister Sanna Marin is challenging that. At just 34 years of age, she was sworn in as the youngest PM in Finland and the world's youngest serving state leader. By doing so, she proves that age is no barrier to being a good leader. Sanna is also incredibly relatable as a young working woman seeking to balance professional responsibilities with a social life, parenting, and relationships – all while looking put together!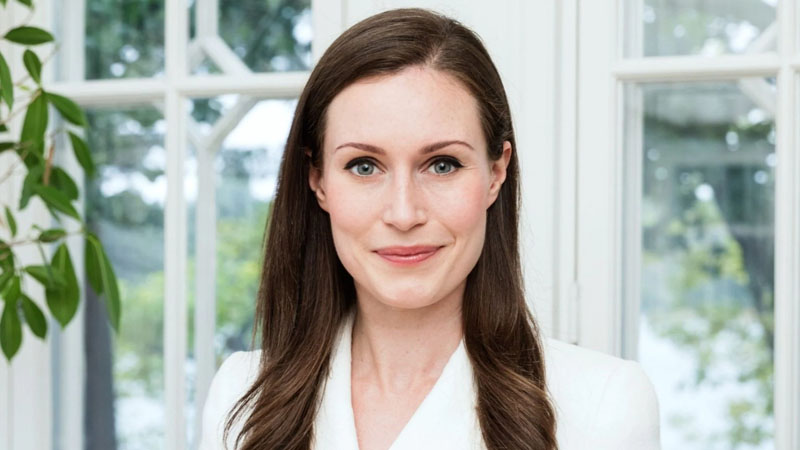 15. Jennifer Lawrence
Four-time Oscar nominee Jennifer Lawrence is a well-known and sexy woman. She rose to fame in franchise films like Hunger Games and X-Men but has a varied career, including Silver Linings Playbook, American Hustle, and Joy. In 2018 she founded a production company, Excellent Cadaver, with producing partner Justine Polsky. Some of their first films include Causeway (in which Jennifer stars) and No Hard Feelings. Finally, she supports several charities, such as the World Food Program.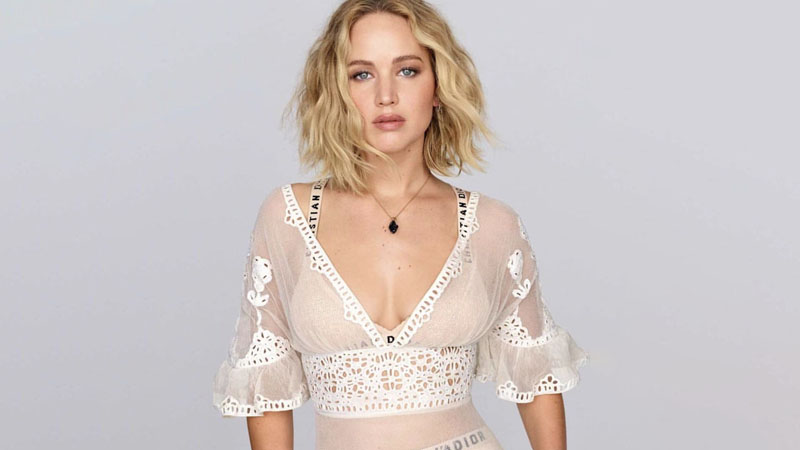 16. Aurora James
Canadian fashion designer and activist Aurora James is the woman behind the label Brother Vellies. The brand's focus is to preserve and utilize African designs and practices. Building on this and promoting a sense of community, she also founded the 15 Percent Pledge in the wake of the Black Lives Matter movement. It encourages businesses to devote 15 percent of shelf space to black-owned businesses and has been taken up by companies like Sephora, Nordstrom, Macy's, Ulta Beauty, and Victoria's Secret.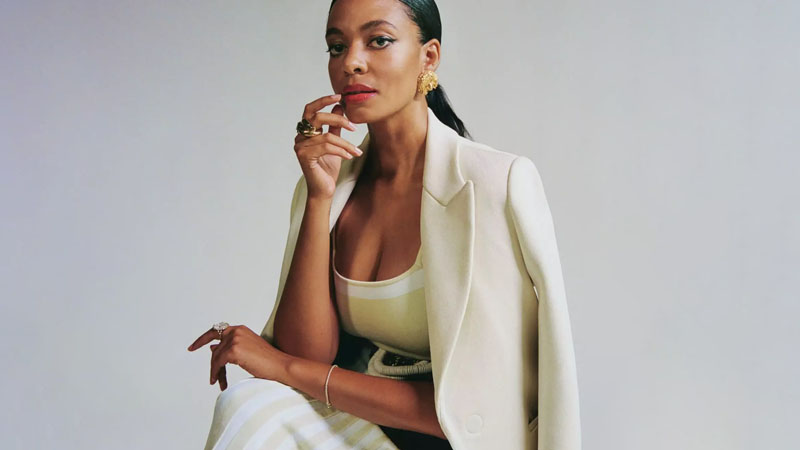 17. Gigi Hadid
Many would recognize Gigi Hadid and her stunning looks from the runways of Victoria's Secret, Tommy Hilfiger, and Chanel. However, her newest venture as a successful businesswoman is into the world of luxury cashmere, launching her label Guest in Residence in 2022. Beyond fashion, Gigi contributes to and works with several charities and movements, including Unicef, Feeding America, and Black Lives Matter. She also pledged her Fall 2022 Fashion Week earnings to helping Ukrainian victims.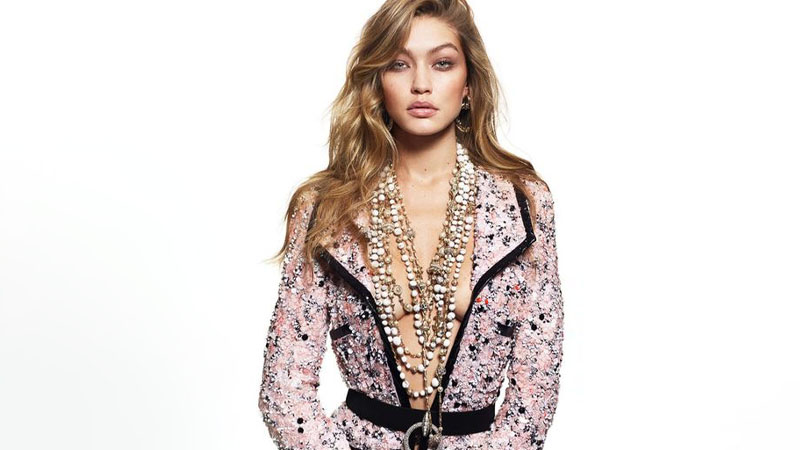 18. Jillian Mercado
When it comes to diversity and representation in fashion and entertainment, it's about more than just non-straight-size bodies. It's about different bodies as well. The gorgeous Jillian Mercado is an actor and model who uses a wheelchair and challenges narrow, white beauty ideals. Her modeling work includes campaigns for Diesel and Nordstrom, plus multiple magazine editorials, while her first acting role is as Maribel on The L Word: Generation Q. Finally, she also founded Black Disabled Creatives.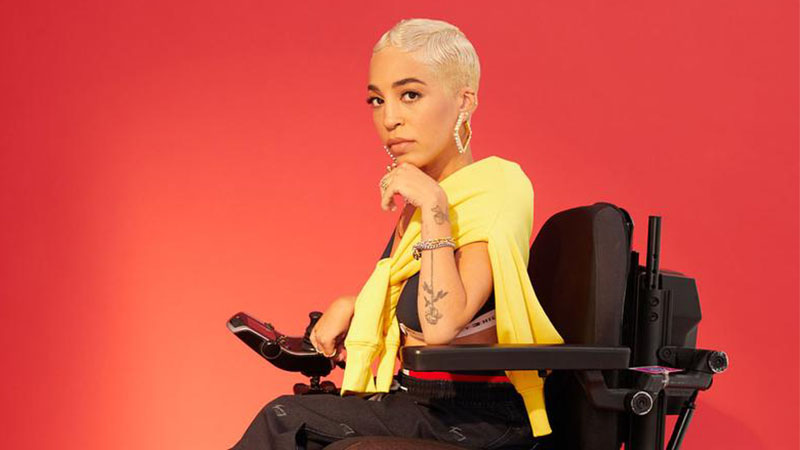 19.

Gal Gadot
Actor Gal Gadot is Wonder Woman in more ways than one. Not only is she the star of the Wonder Woman movies, but she's also an astute businesswoman. Alongside Jaron Varsano, she founded Pilot Wave Motion Pictures, a production company encouraging cinematic creativity. Not to mention, she's also making the world a better place through carbs and dairy. She helped create Goodles, a reimagined mac'n'cheese brand that's more delicious, nutrient packed, and planet friendly than alternatives.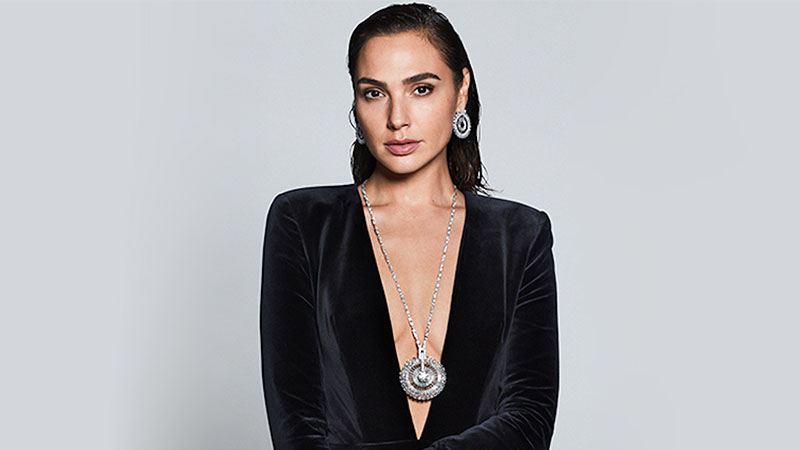 20. Keira Knightley
Keira Knightly is the quintessential English rose. She boasts angelic looks, flawless skin, and the loveliest accent. This British actress found fame as Elizabeth Swann in Pirates of the Caribbean, Elizabeth Bennet in Pride and Prejudice, and Jules in Bend it Like Beckham. She is also the face of Chanel's Coco Mademoiselle. In addition to acting, she's involved in activism and charity work, supporting organizations like Red Nose Day, NHS Charities Together, and the UNHCR's #WithRefugees campaign.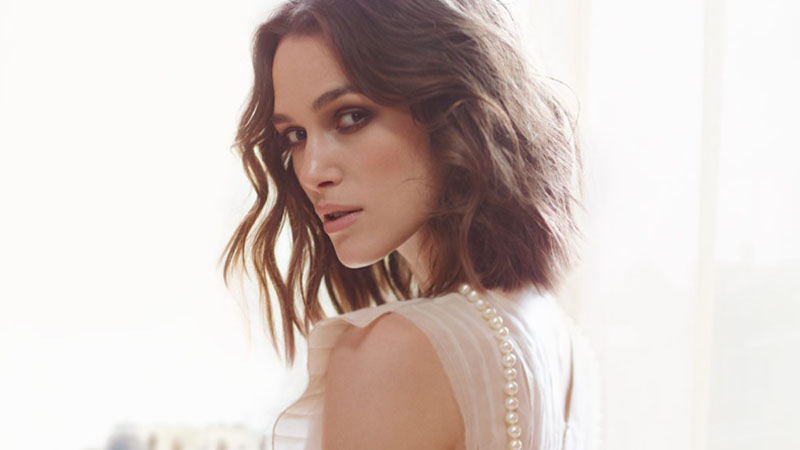 21. Jessia
If you've spent any time on TikTok or social media, you've likely heard some of Jessia's catchy songs. Her breakthrough track, I'm Not Pretty, was a viral sensation that led to her signing on with Republic Records and releasing her first EP in 2021. Many of her songs discuss issues such as body image, anxiety, overthinking, and intrusive thoughts in a relatable manner. The lyrics, combined with catchy tunes, make her music incredibly popular.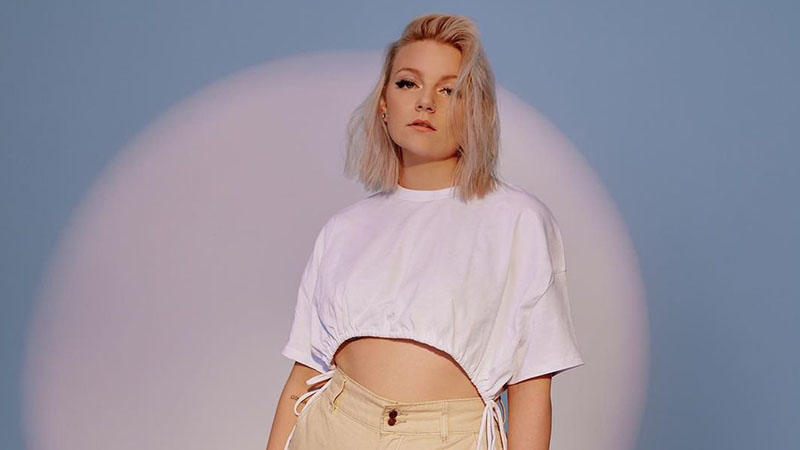 22. Ashley Graham
Model, author, podcaster, and mama – Ashley Graham wears many hats. The stunning brunette made a name for herself as one of the world's first plus-size models, making waves and breaking down barriers in the fashion industry. She's unafraid to talk about topics like weight, motherhood, and confidence and has translated these conversations into several books and a podcast. Apart from strutting the runways, one of her newest endeavors is an inclusive and sexy collaboration with the lingerie label, Knix.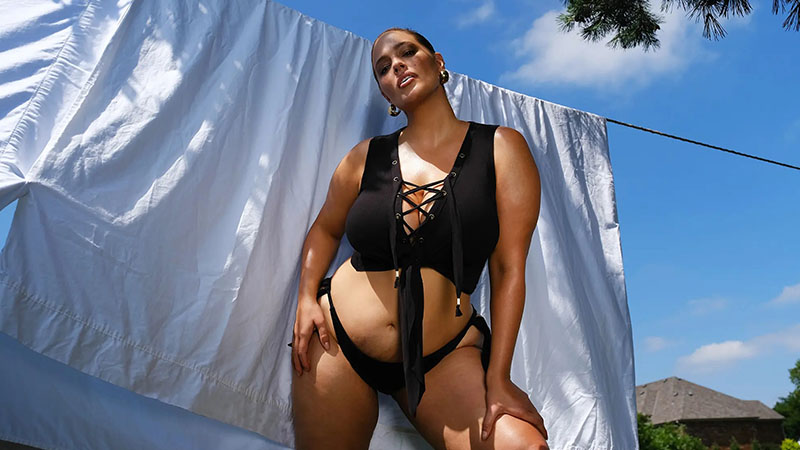 23. Emilia Clarke
Mother of Dragons, Emilia Clarke, is not only sexy, but she's a survivor. While filming her most iconic work, she underwent two brain surgeries. As a result, she founded SameYou, a charity that aims to improve the recovery and treatment of brain injuries and stroke survivors. Some of her onscreen work since Game of Thrones includes Solo: A Star Wars Story and Last Christmas. Meanwhile, in addition to SameYou, she supports Save the Children and Ukraine Relief.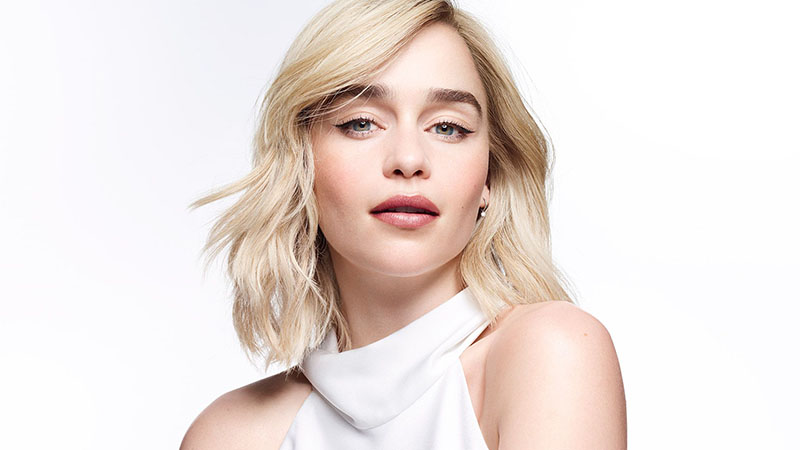 24. Sharon Chuter
Sharon Chuter is the sexy woman behind UOMA Beauty, one of the world's leading inclusive beauty brands. Growing up in Nigeria, Sharon was struck by how few cosmetics were made for darker skin. That's why when she launched her brand, she offered 51 shades of foundation and filled a massive gap in the market. Additionally, she's a supporter of the Make It Black and Pull Up for Change movements which support Black-owned businesses and communities.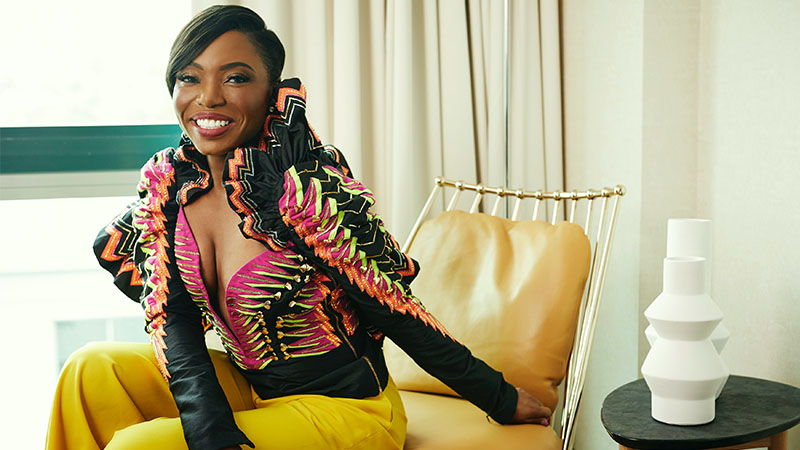 25. Bolor-Erdene Battsengel
Bolor-Erdene Battsengel brings youth and beauty to the Mongolian Government. Carving her own path, she's the youngest person and first woman to hold the position of chairwoman of the Communication and Information Technology Authority. Her goals include a five-year plan to drive digital transformation in Mongolia. In addition to this, she launched the Girls for Coding program to teach young girls in regional areas to code, giving them brighter prospects for the future.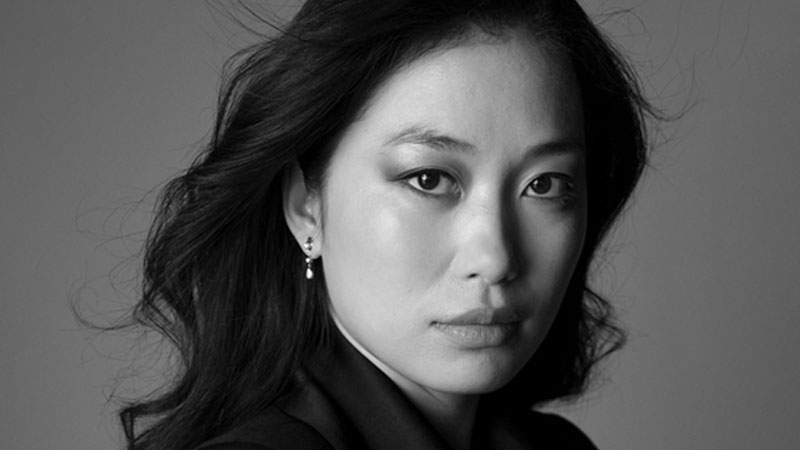 26. Chloé Hayden
One of the stars of Netflix's globally popular Heartbreak High reboot is Chloé Hayden. The award-winning actor is breaking boundaries for people who are neurodivergent and have disabilities. In addition to playing the loveable Quinni, she's also a motivational speaker, activist, and author of a book called Different, Not Less. It's a theme she embraces fully as a person with autism and ADHD, as is the desire for everyone to embrace their passions to find fulfillment in life.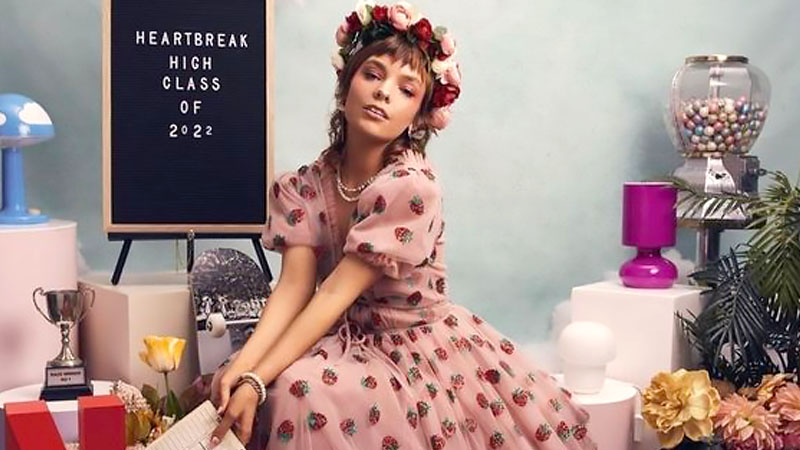 27. Deepica Mutyala
Live Tinted is the brainchild of beauty entrepreneur and businesswoman Deepica Mutyala. It's an inclusive online community that creates space for underrepresented people within the beauty community. Deepica created it after going viral on YouTube with beauty hacks for darker skin and seeing a need for more diversity. In 2022 she collaborated with Mattel to create a Barbie in her image, complete with dark skin and a red power suit with jhumkas and bangles – taking pride in her South-Asian heritage.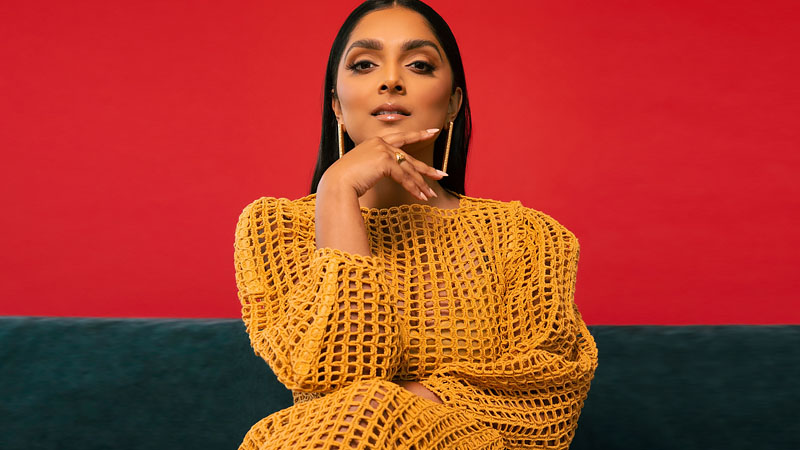 28.

Kerry Washington
Multi-award-winning American actress, Kerry Washington is best known for her roles in Scandal, Django Unchained, and Little Fires Everywhere. In addition to acting, she hosts the Street You Grew Up On YouTube series, interviewing other celebrities about their lives. Kerry also founded her own production company Simpson Street, which produced Little Fires Everywhere. Away from entertainment, she's also politically active and is a member of the Creative Coalition and the V-Day movement that brings awareness to violence against women.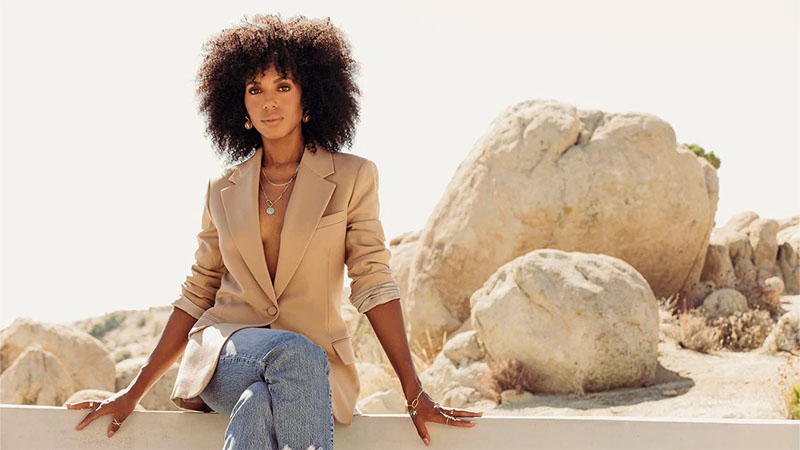 29. Jessica Chastain
As a stunning redhead, Jessica Chastain boasts a natural sexiness. The talented actor has many titles under her belt, with the most famous including Molly's Game, Zero Dark Thirty, Scenes from a Marriage, and The Good Nurse. Apart from being an award-winning actor and fashion icon, she identifies as a feminist, openly critiquing gaps in the industry, including a lack of female critics and pay inequality.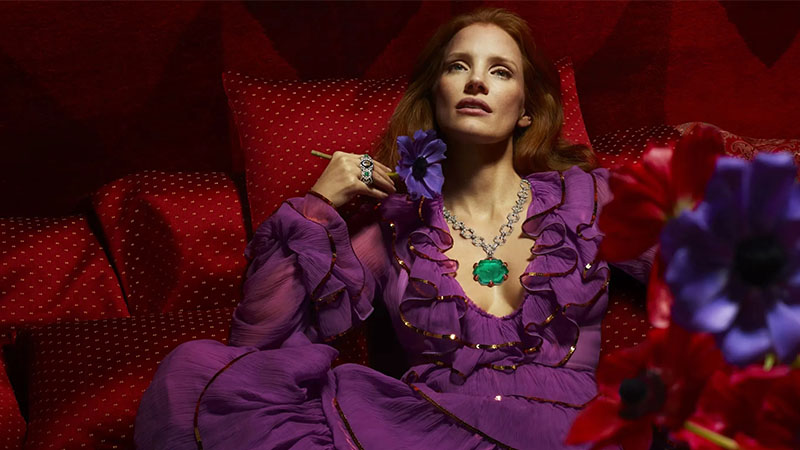 30. Gisele Bündchen
Brazilian beauty Gisele Bündchen is a literal supermodel and one of the best-known Victoria's Secret Angels. She's walked for brands like Marc Jacobs, Valentino, and Versace and appeared in Vogue, GQ, Forbes, and Vanity Fair. While she's stunning on the outside, she's as beautiful inside, working with charitable organizations to make the world a better place. This includes Brazil's Zero Hunger program, the Luz Alliance, and Feeding America. Finally, she also leads mindfulness classes on the InsightTimer app.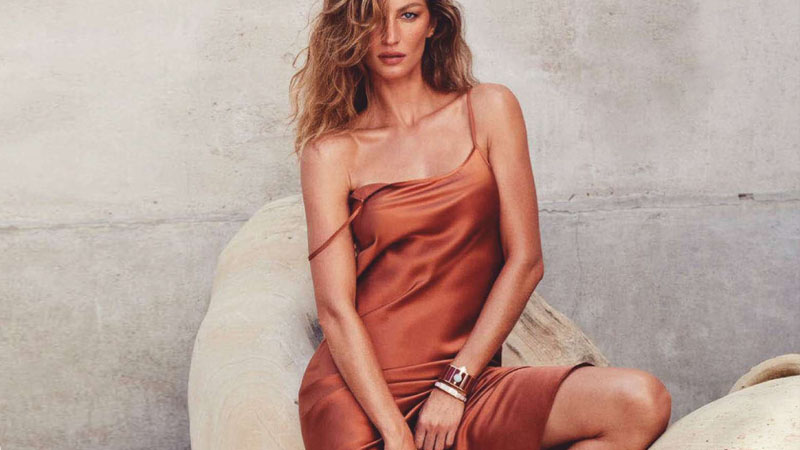 Sexy Women FAQs
Who are the sexiest women alive?
The world is blessed with an abundance of sexy women. However, some of the sexiest who are also creating change in the world include Kellie Gerardi, Jameela Jamil, Rihanna, and Beyonce. 
Who is the sexiest black woman in the world?
The sexiest black women in the world who are making change include Beyonce, Rihanna, Aurora James, Sharon Chuter, and Halima Aden.
Who is the sexiest Asian woman in the world?
The sexiest Asian women in the world who are making change include Jameela Jamil, Constance Wu, Bolor-Erdene Battsengel, Deepica Mutyala, and Priyanka Chopra.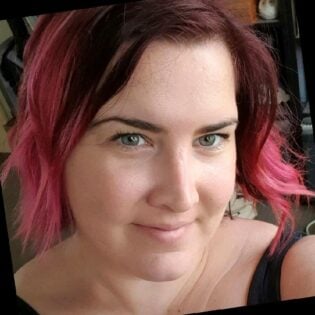 Alexandra Linde is an experienced writer holding a bachelor's degree in Journalism. She is the owner of Alexandra McKiterick Creative and has expertise in travel, fashion, fitness and lifestyle. Alex has previously written for Flightcenter, Travello, and Backpacker Deals.
SUBSCRIBE TO OUR NEWSLETTER
Subscribe to our mailing list and get interesting stuff and updates to your email inbox.