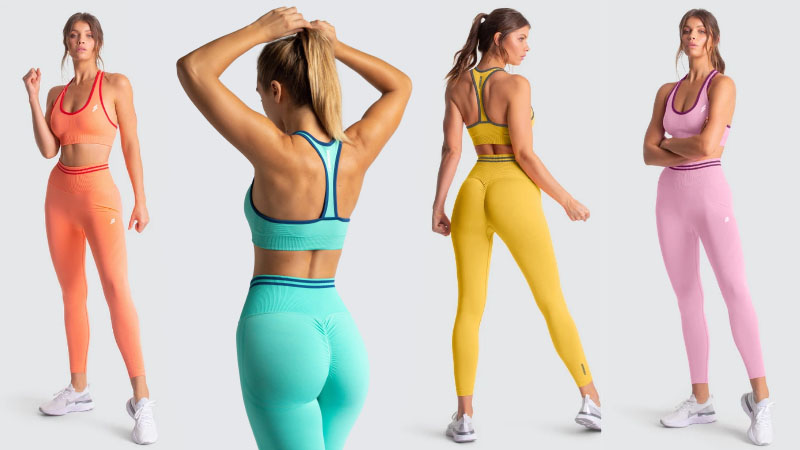 Lifting and shaping your booty takes a lot of time and effort. Whether you're a fan of squats, lunges, spin class, or classic cardio, there are many ways you can create an hourglass shape. However, wearing the right fit of clothing is an excellent alternative to showcase your stunning curves. These pants feature a ruched seam down the center, which gives the illusion of a tight and round behind. The popularity of this activewear hasn't slowed down in recent years, and it's easy to see why – they're flattering, comfortable, and stylish. Here's why scrunch bum leggings are still going viral and how to find the best pair for you.

1. Agroste
Work out for hours and feel incredibly comfortable with these A Agroste scrunch bum leggings. These workout pants are squat-proof, stretchy, and are the perfect companion for a gym session. Even if you prefer to wear these at a brunch date, you can do it in style. The honeycomb design is ultra-flattering, and the ruched center lifts the behind for a natural look.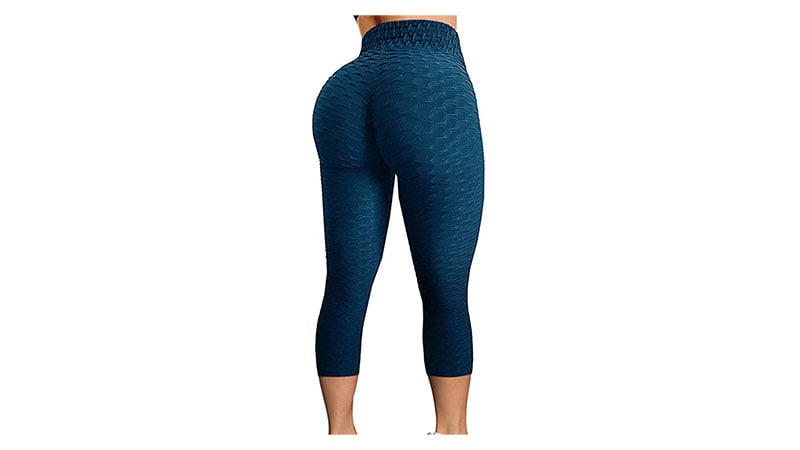 2. Aurgelmir
Head to the gym with confidence, thanks to these scrunch bum shorts. The stretchy polyester and spandex blend provides optimum support for the behind and keeps you feeling comfortable while you work out. The high waistband is a flattering style that slims your waist and flatters many body shapes. Whether you are dancing, doing squats, or simply taking a selfie, this workout gear is ready for action.

BUY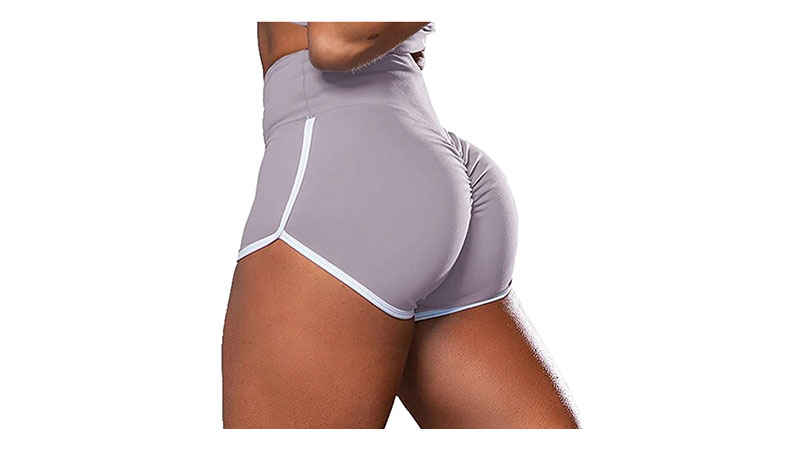 3. DCCDU Store
Make a statement when you go for your next run – these leggings are sure to turn heads. They offers tummy control with a high waistband and perfectly shape your butt, thanks to its ruched center. The textured design prevents chafing between the thighs, and it is perfect for all seasons of the year. It is stretchy and secure enough for squats, weight lifting, and cardio.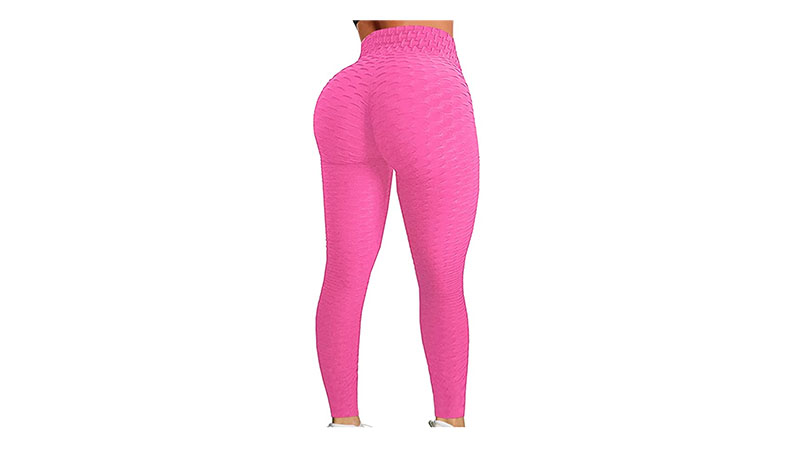 4. Running Girl Store
Flatter your shape and lift your behind with these scrunched bum leggings from Running Girl. The seamless design is ultra-comfortable and offers control over your body while you work out. These workout pants sculpt and contour the hips, and the supportive, high waistband provides comfort for working out or taking a selfie or two.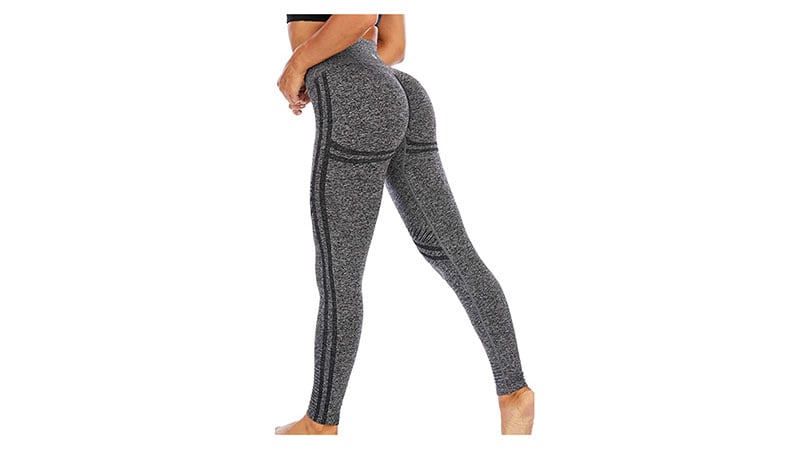 5. Comfree
If you want your behind to look its best when you're working out, these leggings are the right choice for you. The scrunched seam lifts and shapes your bum, and the soft fabric prevents chafing between your thighs. You can perform yoga, squats, or even some light cardio without a worry – the secure waistband offers protection and comfort so you can work harder and see great results.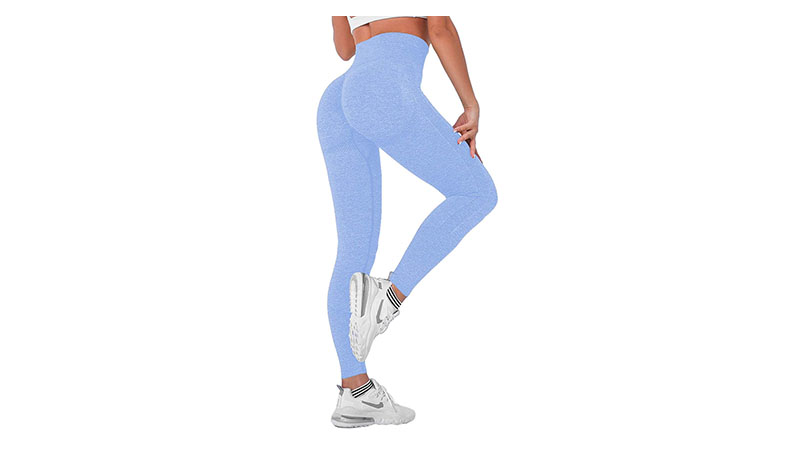 6. Seasum
Accentuate your behind and feel incredible while you workout in these leggings from Seasum. The everyday style is perfect for when you're running errands, doing yoga, or going for a jog. The stretchy fabric allows you to squat or lift weights, and the high waistband keeps you secure at all times. The honeycomb texture is ultra-flattering, and the soft fabric prevents chafing, leaving you looking your best. The sleek black color matches almost any outfit and will suit every body type or you can choose a bright or pastel shade for a trendy look.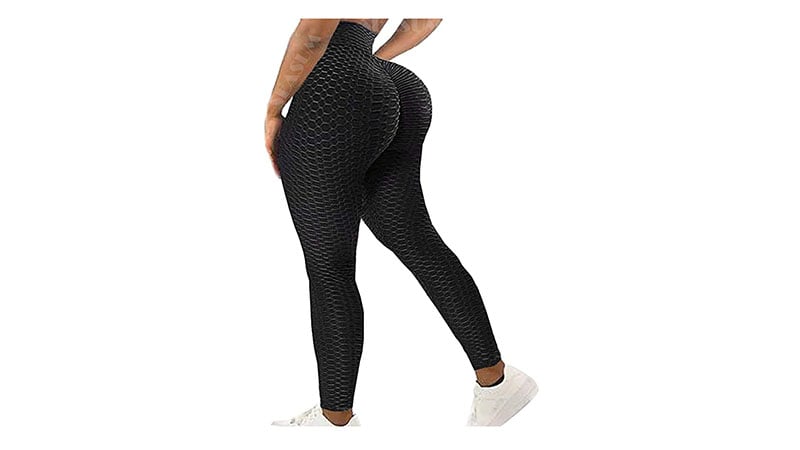 7. Yeoreo
Show off your best assets with these gorgeous bum scrunch leggings. The form-flattering design accentuates your curves and lifts your butt for the perfect shape. These are perfect for yoga, cardio, cycling, or even a lunch date with friends. Try this with a crop top, sports bra, or oversized sweater – this activewear is ideal for almost any occasion and is amazingly comfortable.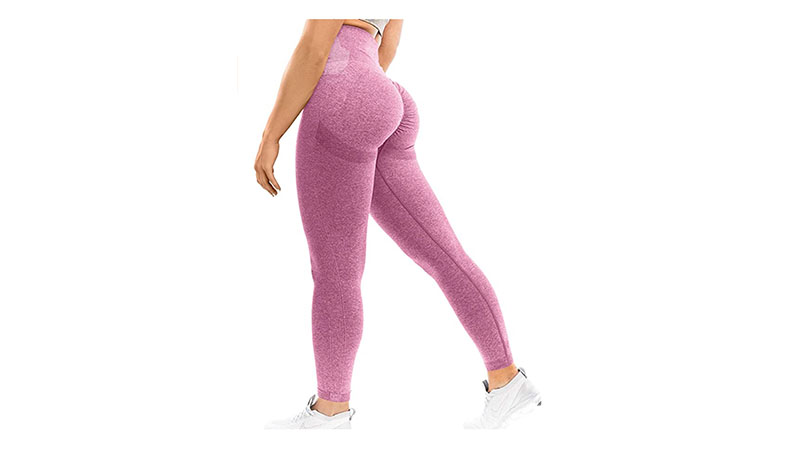 8. Seasum
Go for a run and feel more comfortable than ever, thanks to these scrunch bum shorts. The spandex material is super stretchy, and the riched design lifts the behind to create the perfect shape. The fabric wicks away sweat so that you can work out in comfort and style. Head out for a run, work on your squats, and know that you're in full control – this will be your new favorite exercise gear.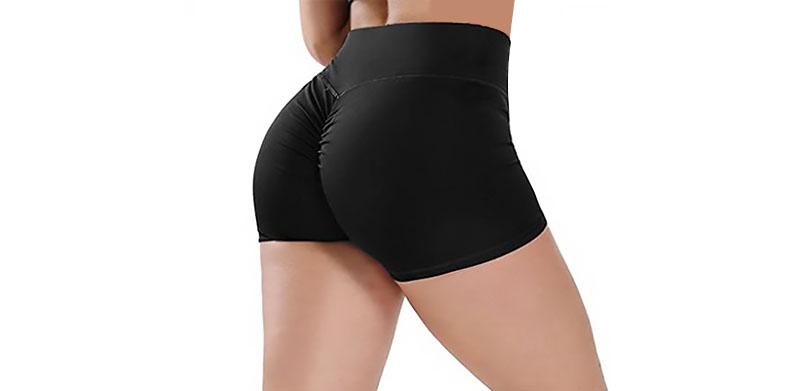 9. Luodito
Push up, lift and shape your behind with these cute booty shorts. The ruching down the center accentuates your shape. Its thick fabric isn't see-through, so you can perform squats, lift weights and go for a bike ride without worry. Flatten your tummy with the soft waistband – the cute pink color looks great with a wide range of activewear. You have a great body, so why not show it off?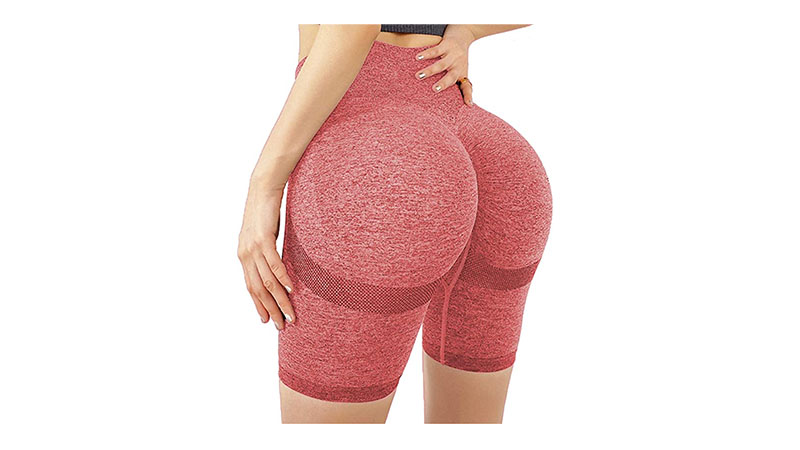 10. Zitamei
Work on your glutes, and show them off in style with these butt-lifting leggings. It's suitable for all types of figures, thanks to its ruched center and four-way stretchy material. The moisture-wicking fabric is ideal for different types of workouts. It's so sleek; it's like a second skin – you will look and feel incredible as soon as you put them on.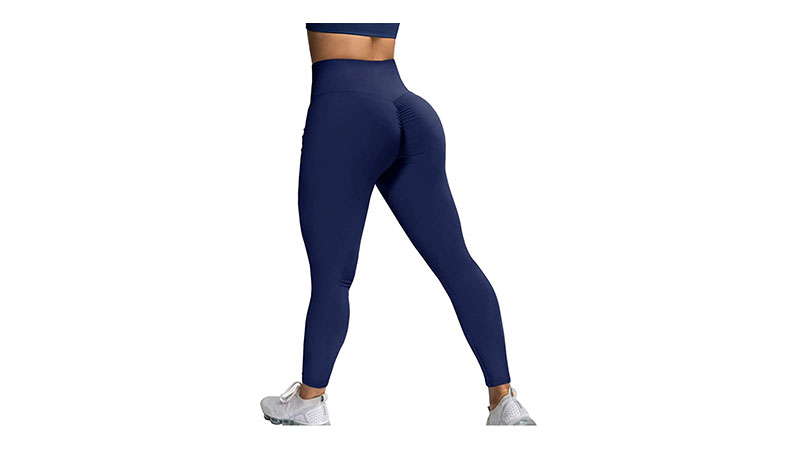 11. DOULAFASS
Whether you're working on your squats or increasing your cardio levels, you can't go past a pair of leggings from DOULAFASS. The activewear from this store features Nylon and Spandex, providing optimum stretch for a gym session. They look cute enough for a quick post-workout selfie and offer a huge range of colors and patterns so that you can have something new every day. These pants will have you checking yourself out in every reflection you pass – trust us.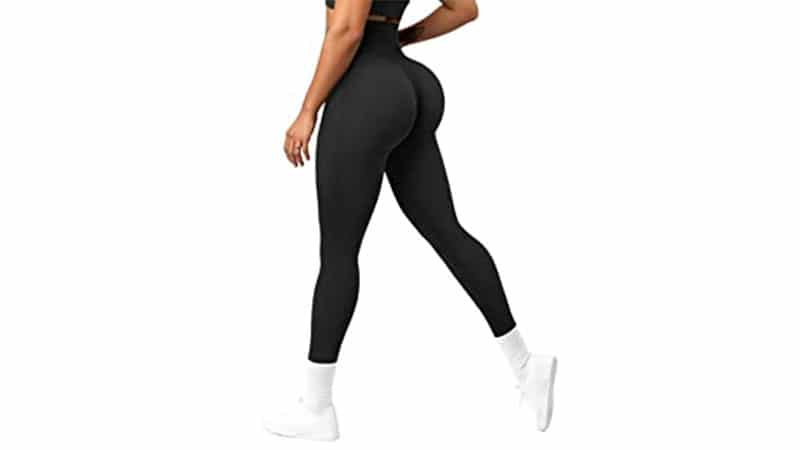 12. VOYJOY
These leggings are a great option for a workout with four-way stretch, cute patterns, and a booty-lifting effect. You can also say goodbye to pulling up your pants halfway through a set – this activewear has sweat and squat-proof fabric to stay put no matter the exercise. Choose from a wide range of patterns and colors – you can easily go from the gym to a coffee with your friends instantly.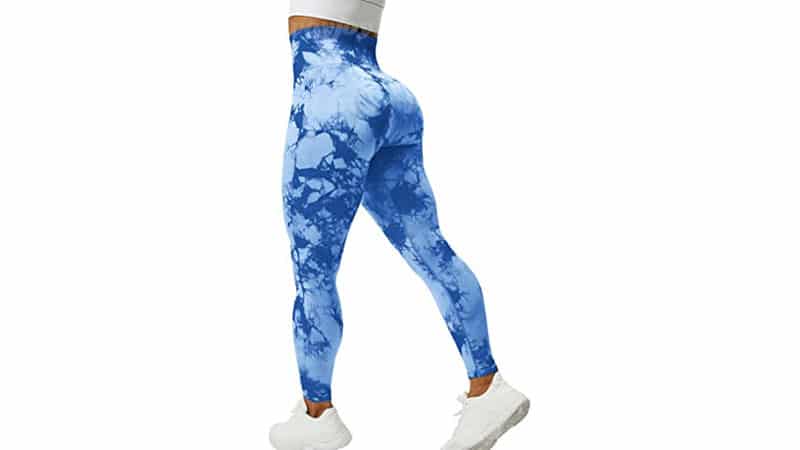 13. OMKAGI
For the ultimate boost, give these butt-enhancing leggings from OMKAGI a try. With a V cross waist and a butt scrunch seam, your behind will look instantly lifted – plus the waist won't slip down while you work out. Watch as your booty goes from good to great as soon as you slip into them. The Spandex fabric is squat proof and is buttery soft, too, so you can wear them for daily walks, a yoga session, or even a coffee with your friends.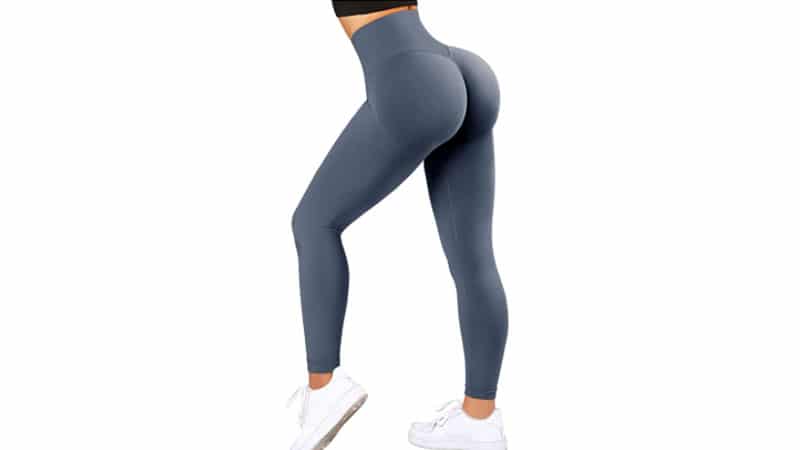 14. KIWI RATA
Show off your hard work with a pair of seamless leggings from KIWI RATA. These compression workout pants offer premium coverage for squats, pilates, and everything in between, but they will also lift and enhance your booty with their contoured fabric and butt scrunch seam. Choose from colors like marl gray, pink, black, blue, or green – there's something to wear for every gym session of the week.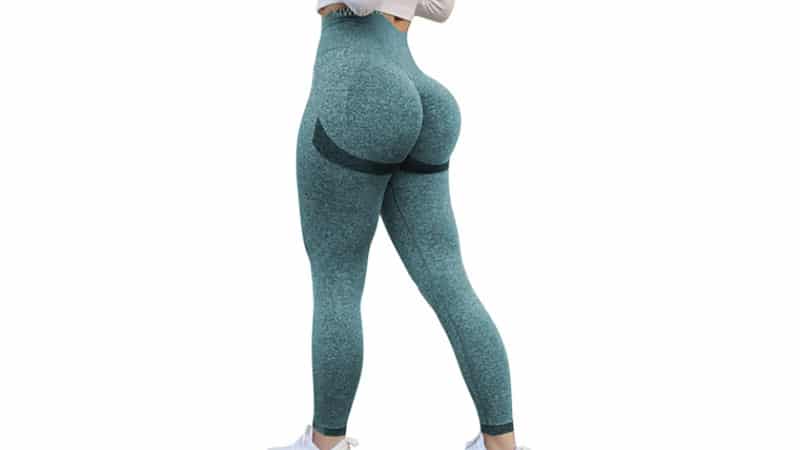 15. STARBILD
Whether you want to reduce the appearance of cellulite or you want to gift your booty an extra lift, these leggings are the perfect option. STARBILD's textured workout pants are non-see-through, so you can comfortably lunge, squat, or lift weights without feeling self-conscious. With so many different designs and lengths available, you can pick something that stands out or matches your existing gym gear.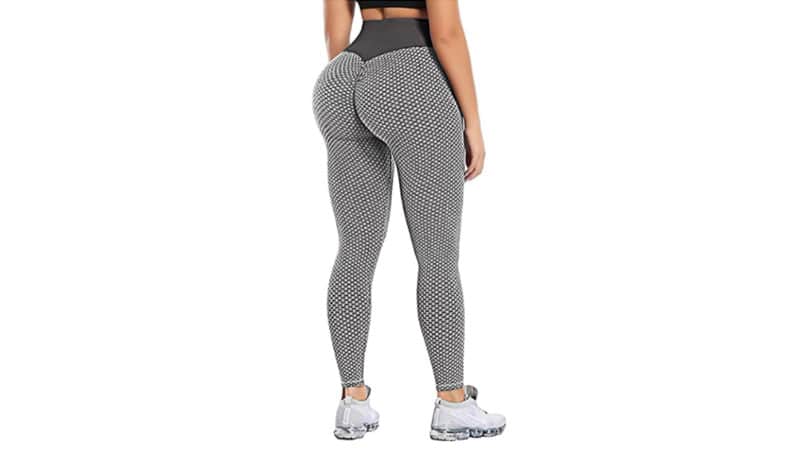 16. MOOSLOVER
Spice up your current workout ensemble by throwing one of these cute leggings into the mix. This athletic garment's subtle but fashionable pattern features a seamless knit and ruched butt seam to lift and shape your behind. The tummy control waist is a bonus to prevent your pants from slipping while you move, and the super soft and comfortable fabric will have you feeling great while you work up a sweat.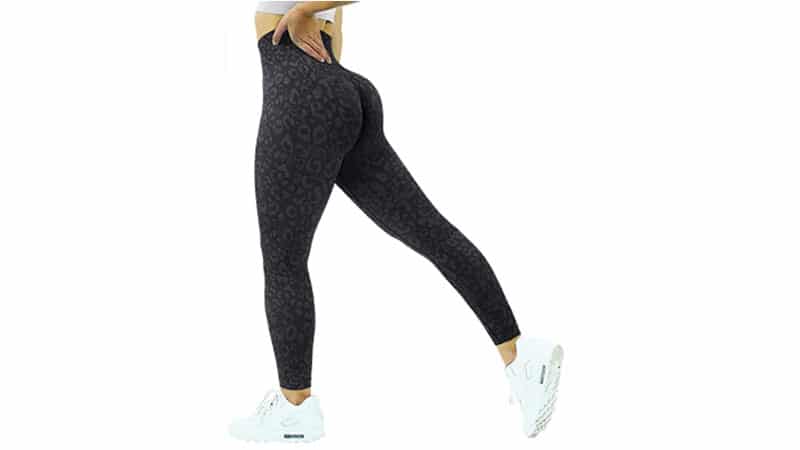 17. RUHEE
When it's time to show off your curves, a pair of leggings from RUHEE will certainly do the trick. The four-way stretch is squat proof and is amazingly comfortable at the same time. Te designs are flattering for all body types and will instantly make your butt look lofted and perkier, thanks to its booty scrunch seam in the center. Take it from your pilates class to a walk with your dog around the block – pick from a huge range of colors to flatter your wardrobe and taste.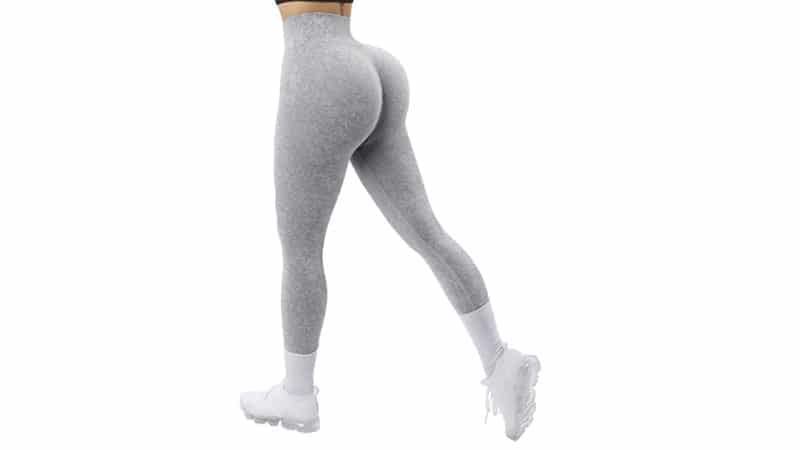 18. DREAMOON
You've likely seen this style online recently, and they're sure to give your booty an extra lift. With waffle textured fabric, it will hide the appearance of cellulite and compress your tummy and butt so that you can feel secure with every move. This is the right pair for you, whether you want to show off your assets in a cute selfie or need something comfy to help you work out. Some designs include pockets if you want to keep your phone safe while you exercise.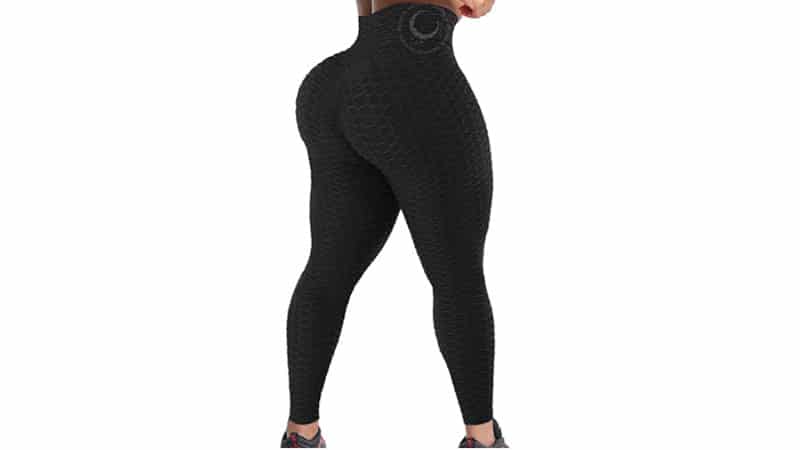 19. DCCDU Store
DCCDU is the place for all of your booty lifting legging needs. There are plenty of designs available to choose from that feature flattering and comfortable designs and styles to flatter anyone. These internet-famous pants will enhance your behind and protect you from any see-through accidents at the gym or a yoga class. The textured fabric is also anti-cellulite and offers compression for your tummy, giving you the most flattering workout.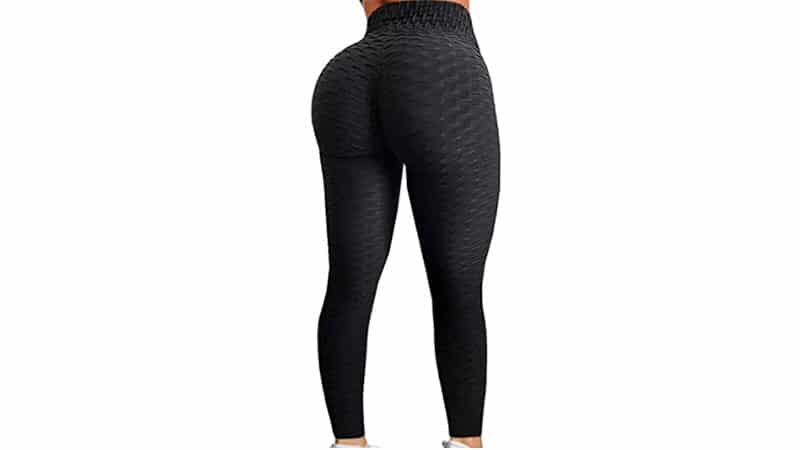 20. Gillya
Offering full bum and tummy control, these leggings will become a regular in your routine. The butt lifting fabric offers premium protection when you perform squats, and they will also enhance your figure for the perfectly shaped behind. The snug and compression waistband pulls your tummy in and gives you complete control as you make your way through a pilates class, fitness session, or even a stroll to a cafe in the morning.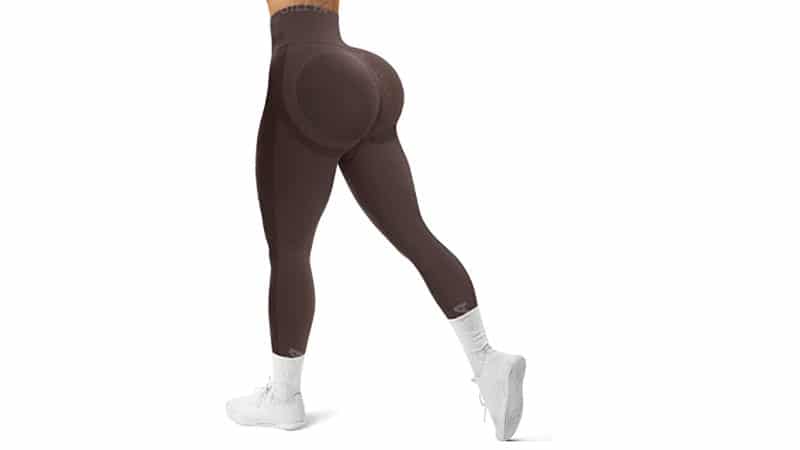 FAQs
Why are Scrunch Bum Leggings so Popular?
Not only are these athletic pants incredibly comfortable, but they also help lift and shape your behind. These flattering scrunch bum leggings provide support for workouts such as yoga and cardio. The ruched design is a great option for completing squats and lifting weights. Many brands offer moisture-wicking fabric, so you can exercise knowing you look and feel amazing. 
What Color Scrunch Bum Leggings are Trending in 2022?
This year, it's all about solid-colored leggings, in shades like gray, and mustard, or lighter summer shades like pastel pink, yellow and blue. Tonal hues will be a huge trend in 2021 and are incredibly flattering for all body types. If you enjoy mixing and matching athleticwear with casual attire, go for black or charcoal colors- some things never go out of style. 
How to make scrunch bum leggings?
Scrunch bum leggings can often be expensive to buy but are easy to replicate at home. To create these leggings yourself, you can make them using a pair of thick activewear. Start with some pins, a thin strip of elastic, needle, and thread closest to the fabric's color. Ensure the elastic is a couple of inches shorter than the seam. Flip the pants inside out, and place the elastic from top to bottom. Stretch out the elastic as tight as you can, and pin it down the center of the seam. Scrunch the elastic slightly and sew directly up the required space, starting from the bottom and working your way up. Use small stitches for a closer finish, or try a sewing machine for a polished look. This is a project that might take some time, but the results are worth it!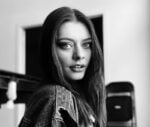 Alexandra Feiam is an experienced fashion writer who holds a degree in journalism. She has an impressive portfolio and expertise working as the Editor at Power Retail and Commercial Content Editor at Newscorp. Ally has been writing for The TrendSpotter since 2018, and her work has been featured in notable publications such as The Herald Sun, Arirang TV South Korea, Kidspot, The House of Wellness, and The Daily Telegraph.
SUBSCRIBE TO OUR NEWSLETTER
Subscribe to our mailing list and get interesting stuff and updates to your email inbox.