Have you noticed lately that our dear city Melbourne, is getting a posh face-lift with building, business, shop, boutique, restaurant and major development launches peppering the scenario right across the heart of the city. In fact it is as if the gilded age of the 'Gold Rush' boom has had an omnipresent renaissance boding of fortuitous and great times for fair Melbourne.
In keeping with this 'leitmotiv' of great enterprise launching, the Queensland Investment Corporation, owners of Nauru House will be developing a multi-purpose complex encompassing the present Nauru House as well as the prime-positioned allotment of land immediately facing Collins St where once stood for eons, the legendary purveyor of luxury women's apparel and accessories, Le Louvre.
QIC's planned development will see Nauru house refurbished as well as the creation of a hotel and luxury retail space with rumoured tenants to include Apple and Tom Ford.
With building to commence in the latter part of this year, the space at 80 Collins St is being used to lure Melbournians with the clever launch of a pop-up, street style dining precinct, Rue & Co which has seen the uniting of three Titans of the Melbourne gastronomic scene with George Calombaris's posh Souvlaki vending venture Jimmy Grants, Salvatore Malatesta's St Ali and a preview of soon to be opened Korean style eatery Kong by Chin Chin's, Chris Lucas.
The pop-ups themselves are incarnated in clever converted shipping containers in a courtyard setting where the trees twinkle like jewels for the incandescence of the fairy lights which adorn them. The typically stylish Melbourne setting, which one Melbourne luminary described as akin to being in the Tuileries garden in Paris – an apt comparison as the upper-end of Collins St has long been regarded as the 'Paris End' – was further enhanced by a towering mural by renowned street artist Rone, whose artwork 'L'Inconnue de la Rue', a portrait of Rone's muse Teresa Oman, looks down at the unfurling scene perched as she is from the side of the iconic Le Louvre building, lending an air of indelible artistry to the entire scene.
As when all great enterprises are launched, QIC threw a fun and highly energetic, yet elegant soirée to launch both Rue & Co as well as their impending project. The guest list boasting leading Melbourne luminaries from media, celebrity, industry, sports, fashion, arts and money, was curated with genius and zeal by leading PR and Event form Kate & Co whose ability are creating a 'hot party' and incredible guest list is unparalleled.
Amongst the great throng seen enjoying the many delicious morsels from Jimmy Grants, st Ali and Kong as well as the continual and generous flow of Billecart Samon were; the Herald Sun's resident fashion scribe Anna Byrne in thematic street style costume complete with woollen beanie, 'Empress' of words at the Age Suzanne Carbone with fellow quill waver the stylish Rachelle Unreich, Channel Nine newsreader Jo Hall, VAMFF's Raechel Lavelle and Kate Cramer, chefs extraordinaire George Calombaris, Toby Puttock, Karen Martini, Adam d'Sylva and Pierrick Boyer, Stasia Raft, Kookai owner Danielle Vagner, Dom and Nunzio Bagnato, comedienne Em Rusciano, Nicky Rowsell of Levi's, stylist Tre Dallas, Cindy Coade, sporting greats Broc McCauley and Paul Licuria, Tara Bishop, Toni Maticevski, The TrendSpotter's own Dasha and Coiln Gold, bloggers Jan Breen Burns and Luc Weisman, Real Housewife of Melbourne star Chyka Keebaugh together with husband Bruce, renowned disc-jockeys Grant Smilie and Dean Cherny, Grand Prix Corporations's Lauren Hanse as well as gilded couples Tanya and Leonard Hamersfeld, Daniella and Marcus Balscheit, Rozalia and Nick Russian together with Mimi and Arthur Galan.
Rue & Co is situated at 80 Collins Street, Melbourne and will trade seven days from 11am till late evening.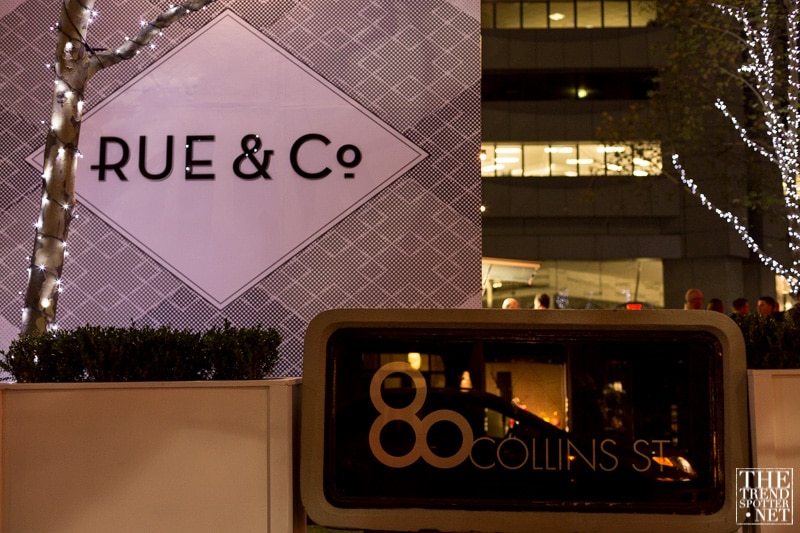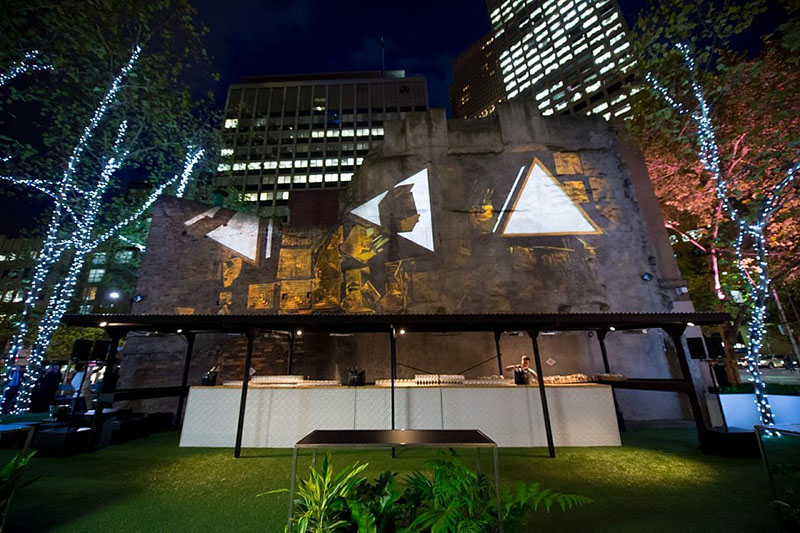 SUBSCRIBE TO OUR NEWSLETTER
Subscribe to our mailing list and get interesting stuff and updates to your email inbox.