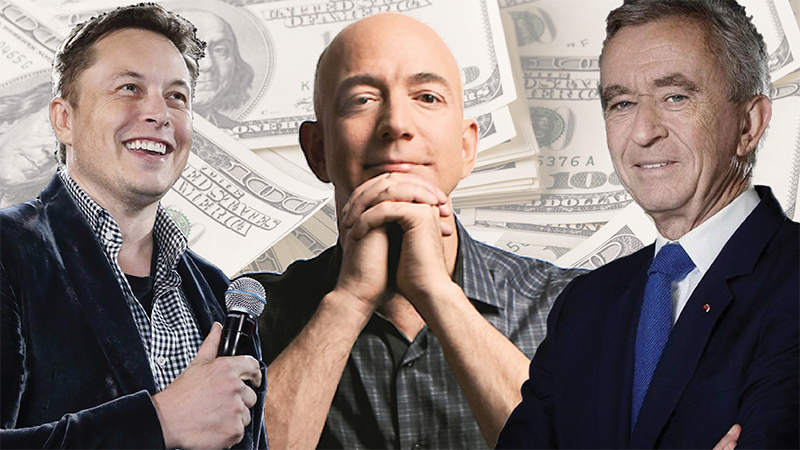 Forbes has released its 35th Annual World's Billionaires List, and there are some eye-watering amounts of money in some people's bank accounts. While most of the line-up is unsurprising (we all know Bezos is loaded), there's a couple of dark horses, including Chinese businessman Zhong Shanshan, who increased his value by over $60 billion. Also astounding is the growth in some billionaire's portfolios and net worth despite a year of challenges, a global pandemic, and economic uncertainty. Plus, there are more billionaires in total than ever before, and their combined worth is $5 trillion more than last year. Read on for the top 20, including what they did to earn such big bank.
1. Jeff Bezos
Jeff Bezos is the richest man in the world for the 4th year running, according to Forbes. He's famously the CEO of Amazon, which saw share prices surge in 2020, bumping his income up from $64 billion to $177 billion. Amazon started in 1994 out of his garage in Seattle and revolutionized the world of online shopping. Under the Amazon portfolio, Jeff also owns brands like Twitch, Audible and Whole Foods. However, the portfolio doesn't stop there. He also has interests in technology (AWS Elemental), space travel (Blue Origin), and print media (The Washington Post), among others. At the end of 2021, he will step down as CEO, instead taking up the role of executive chairman.
Networth: $177 billion
Companies: Amazon (including Twitch, Ring, Audible, Zappos, & Whole Foods), AWS Elemental, Souq.com, Blue Origin, ​The Washington Post, IMDb, ​Kiva Systems, Alexa, ​DPReview, ​Fabric.com, ​Woot.com, ​Goodreads, Bezos Expeditions, and Bezos Day One Fund
Born: January 12, 1964, Albuquerque, New Mexico, United States
Spouse: MacKenzie Scott (m. 1993, div. 2019); Lauren Sánchez (partner: 2019— present)
Parents: Jacklyn Gise & Theodore Jørgensen; Miguel "Mike" Bezos
Education: Princeton University, Miami Palmetto Senior High School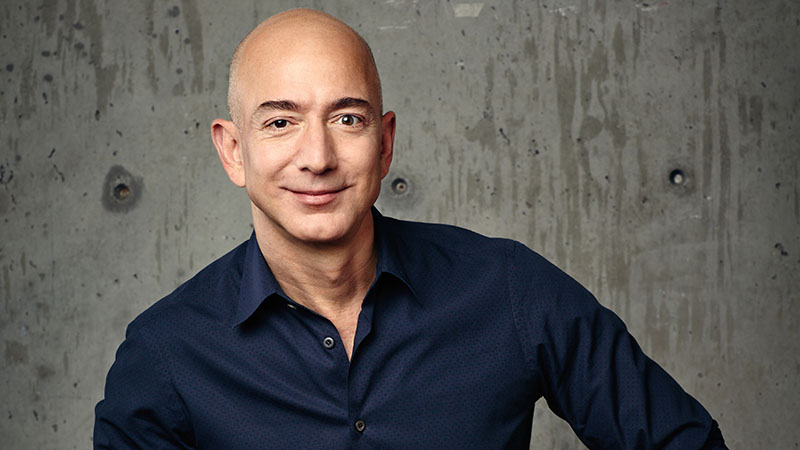 2. Elon Musk
If ever there was a person who existed on a different level to the rest of society, it's Elon Musk. However, it's paid off, earning him a place as the world's second-richest man. His eccentric and out-of-the-box thinking has turned him into a well-known industry disruptor, launching brands that challenge the status quo, such as Tesla, SpaceX, and The Boring Company. These companies invest in and embrace new and innovative technology that focuses on sustainable energy and accessibility to the mass market. His eccentricity often extends beyond the board room to this personal and social media life. Some of his more off-the-rails-tweets have landed him in hot water over the years, including a lawsuit from the US Securities and Exchange Commission. Despite this and other challenges, his empire continues to go from strength to strength.
Networth: $151 Billion
Companies: Tesla, SpaceX, The Boring Company, Neuralink, SolarCity, OpenAI (he also founded Zip2 and X.com, which became PayPal)
Born: June 28, 1971, Pretoria, South Africa
Spouse: Justine Wilson (m. 2000, div. 2008); Talulah Riley (m. 2010, div. 2012, m. 2013, div. 2016); Grimes (partner: 2018 — present)
Parents: Errol & Maye Musk
Education: Queen's University, Wharton School at the University of Pennsylvania, Stanton University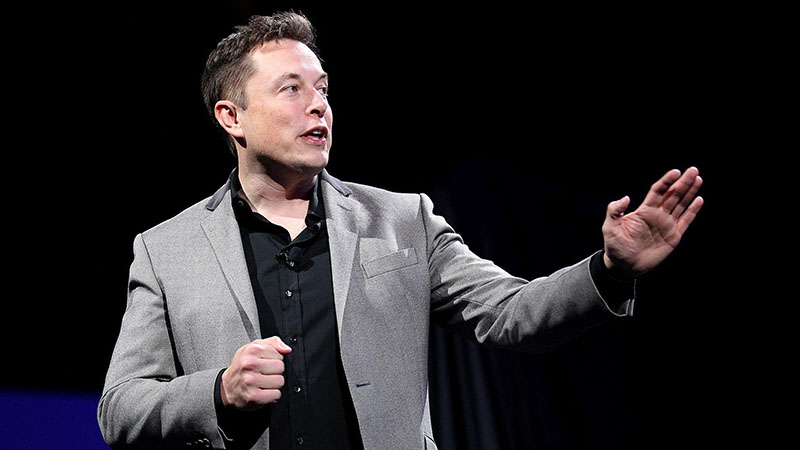 3. Bernard Arnault
Number three on the list, and the richest man in both France and Europe, is the head of fashion empire LVMH, Bernard Arnault. He began his career in luxury clothing with the 1984 purchase of Financière Agache, which went on to buy Christian Dior. After gaining 43.5% of LVMH's shares, he was unanimously elected chairman in 1989. Since then, he transformed it into one of the largest luxury groups in the world. Brands that fall under the LVMH portfolio include Christian Dior, Givenchy, Bulgari, Princess Yachts, Celine, Louis Vuitton, Tiffany & Co, Moët & Chandon, Fenty, Sephora, Krug, Belvedere, and Belmond hotels. An 86% rise in LVMH shares saw his fortune skyrocket from $76 billion to the current $150 billion.
Networth: $150 billion
Companies: LVMH, Christian Dior SE
Born: 5 March 1949, Roubaix, France
Spouse: Anne Dewavrin (m. 1973 , div. 1990); Hélène Mercier (m. 1991 — present)
Parents: Jean Léon Arnault & Marie-Josèphe Savinel
Education: École Polytechnique, Lycée Faidherbe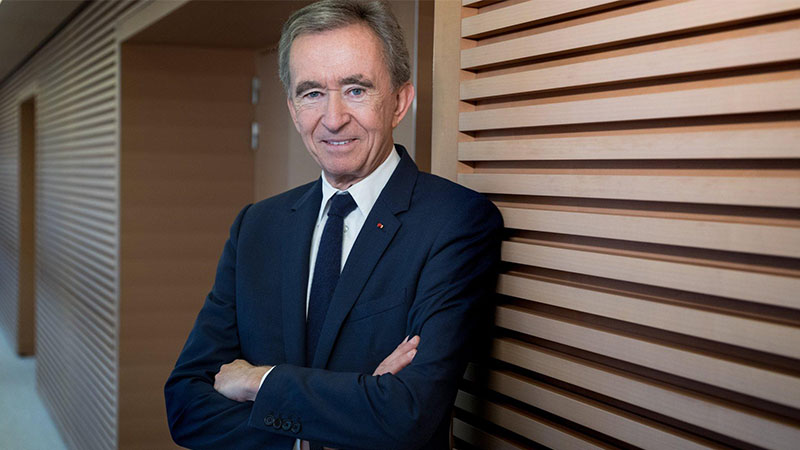 4. Bill Gates
Microsoft co-founder, Bill Gates, has consistently featured on the Forbes list of wealthiest people since 1987. He even sat at the top of the list from 1995 to 2017, with the exception of four years. While he left his hands-on role at Microsoft in 2008, he's stayed on as a technology advisor. Nowadays, he spends much of his time on the Bill & Melinda Gates Foundation, a philanthropic endeavor that's seen them donate over $45 billion to charitable causes. While he donates a lot of money, much of his wealth comes from sources other than Microsoft. His other ventures include an investment company, an advertising and product placement brand, and a nuclear power company. Plus, he has a vast investment portfolio, owning shares in companies such as Canadian National Railway, Impossible Foods, and Deere & Company.
Networth: $124 billion
Companies: Microsoft, Bill & Melinda Gates Foundation, Branded Entertainment Network, TerraPower, Cascade Investment, L.L.C.
Born: October 28, 1955, Seattle, Washington, United States
Spouse: Melinda French ​(m. 1994 — present)
Parents: Bill Gates Sr. & Mary Maxwell
Education: Harvard University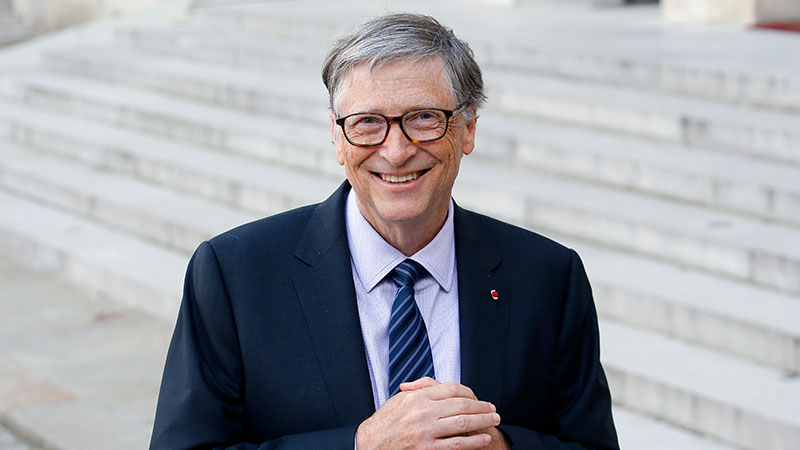 5. Mark Zuckerburg
Mark Zuckerberg is the brain behind social media mega-giant, Facebook. He was considered a prodigy programmer when he started university at Harvard. Here, he launched Facebook from his dorm room in 2004. Originally intended as just a site for Harvard students, Mark decided to spread it to other universities before properly setting up business in Silicon Valley and expanding it to the world. Despite both Facebook and Mark facing heavy criticism and controversies over the years, the social media platform continues to grow, keeping people connected. The past year saw an insane rise in company shares by 80%, boosting his net worth by over $42 billion.
Networth: $97 billion
Companies: Facebook & the Chan Zuckerberg Initiative
Born: 14 May 1984, White Plains, New York, United States
Spouse: Priscilla Chan (m. 2012 – present)
Parents: Karen Kempner & Edward Zuckerberg
Education: Harvard University, Phillips Exeter Academy, Ardsley High School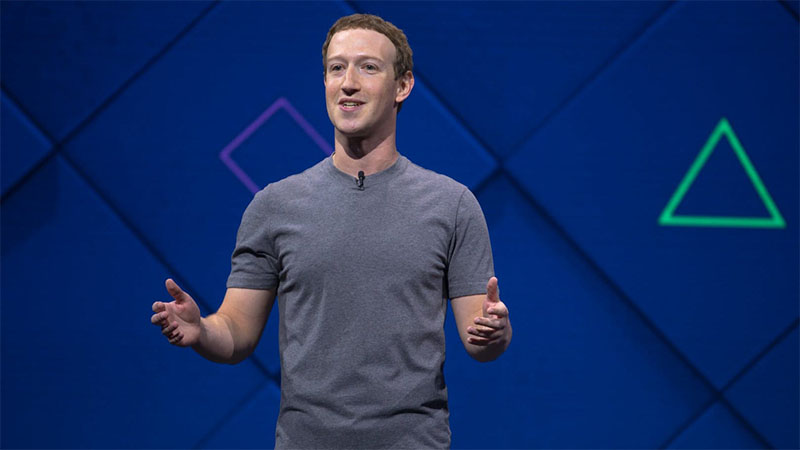 6. Warren Buffet
Warren Buffet is a man who knows where to put money for it to grow and has since he was just 11 years old. Considered one of the world's most successful investors, he's also known as the 'Oracle of Omaha.' He's the chairman, CEO, and largest shareholder of Berkshire Hathaway, a holding company that owns over 60 brands such as GEICO, Duracell, Dairy Queen, BNSF, and Lubrizol, among many others. Similar to Bill Gates, he's also heavily involved in philanthropic endeavors, promising to donate over 99% of his wealth. At this stage, much of his contributions have gone to the Bill & Melinda Gates Foundation and charitable foundations set up by his children.
Networth: $96 billion
Companies: Berkshire Hathaway
Born: August 30, 1930, Omaha, Nebraska, United States
Spouse: Susan Thompson ​(m. 1952, died 2004); Astrid Menks (m. 2006 — present)
Parents: Howard & Leila Stahl Buffett
Education: University of Pennsylvania, University of Nebraska–Lincoln, & Columbia University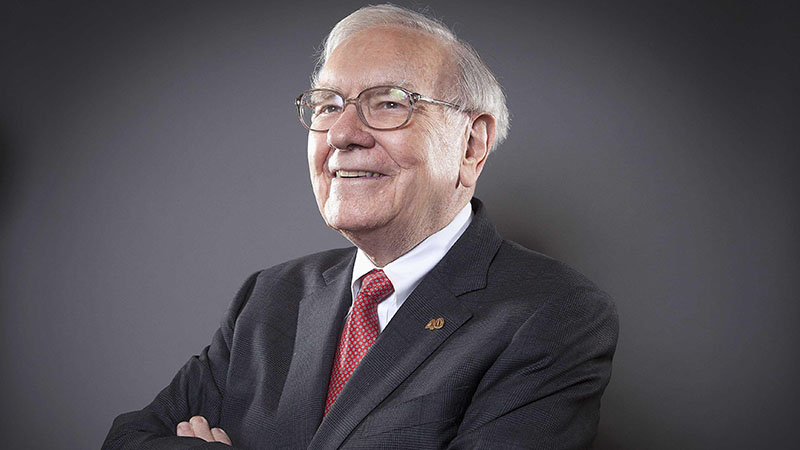 7. Larry Ellison
Software is one of the best ways to make bank, and Larry Ellison is proof. He's the Chairman, Chief Technology Officer, and co-founder of the software giant Oracle Corporation. The company was founded in 1977 and specializes in enterprise software, cloud computing, and hardware. In addition to his Oracle shares, he owns shares in Tesla, which grew a whopping 705%. Interestingly, he also owns 98% of the island of Lanai in Hawaii (because why not?), where he now lives. Larry is a signatory of The Giving Pledge, an initiative started by Bill Gates and Warren Buffet that asks ridiculously wealthy people to pledge at least half their net worth to charity.
Networth: $93 billion
Companies: Oracle Corporation
Born: August 17, 1944, New York City, United States
Spouse: Adda Quinn ​(m. 1967, div. 1974)​; Nancy Wheeler Jenkins ​(m. 1977, div. 1978)​; Barbara Boothe ​(m. 1983, div. 1986)​; Melanie Craft ​(m. 2003, div. 2010)
Parents: Florence Spellman; Lillian Ellison, Louis Ellison
Education: University of Illinois, Urbana-Champaign, & University of Chicago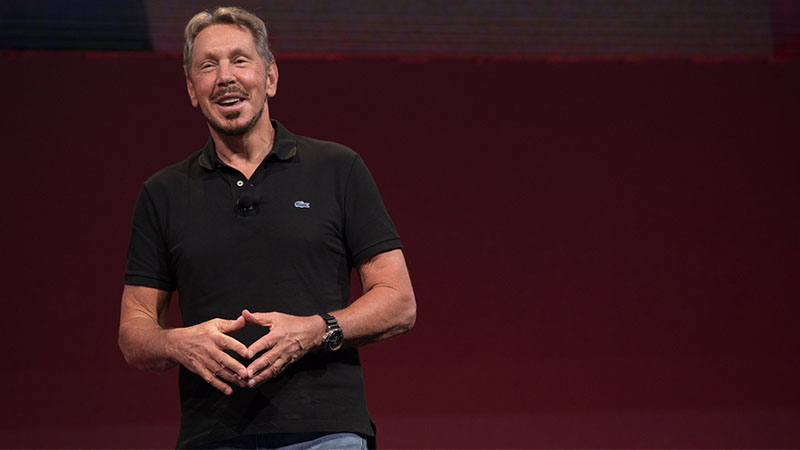 8. Larry Page
Google is literally the most used website in the world, with 92.5 billion monthly visits. That's one billion more than the dollars in Google founder Larry Page's net worth. The idea for creating the search engine came from Larry's Ph.D. dissertation exploring the mathematical properties of the web and link structure. He was joined in this project by the other Google founder, Sergey Brin. It was during this that they developed PageRank, the algorithm behind the search engine. The two formally founded Google in 1998, with Larry assuming the role of CEO and Sergey, the president. Now, with an increase in the at-home workforce combined with diversified products, the net worth of both executives continues to expand exponentially under the new holding company of Alphabet Inc.
Networth: $91.5 billion
Companies: Google, Alphabet Inc, & PageRank
Born: 26 March 1973, Lansing, Michigan, United States
Spouse: Lucinda Southworth (m. 2007 — present)
Parents: Gloria Page & Carl Victor Page
Education: University of Michigan, Stanford University, East Lansing High School, Okemos Montessori School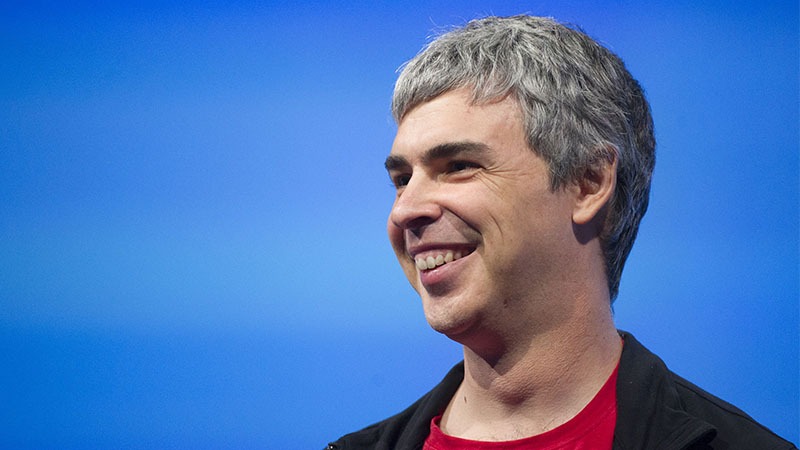 9. Sergey Brin
Just like Larry Page, Sergey Brin is reaping the financial benefits of founding the world's most used website. Sergey served as president of Alphabet Inc, Google's parent company as of 2015; however, he stepped down at the end of 2019. He remains a controlling shareholder and board member. Other investments of his time and money go to Alphabet Inc's semi-secretive research lab and its moonshot projects aimed at making the world a better place. Projects include Glass (augmented reality glasses), Waymo (driverless cars), and Loon (internet via stratospheric balloons). He's also been working on a secretive airship company and philanthropic endeavors in conjunction with Larry Page and The Brin Wojcicki Foundation. Again, the same as Larry, his finances have boomed with this diversification of brands and products, plus the larger home-based workforce.
Networth: $89 billion
Companies: Google, X, Alphabet Inc, & PageRank
Born: August 21, 1973, Moscow, Russia
Spouse: Anne Wojcicki ​(m. 2007, div. 2015)​; Nicole Shanahan ​(m. 2018 — present)
Parents: Mikhail and Eugenia Brin
Education: University of Maryland, College Park & Stanford University, Paint Branch Montessori School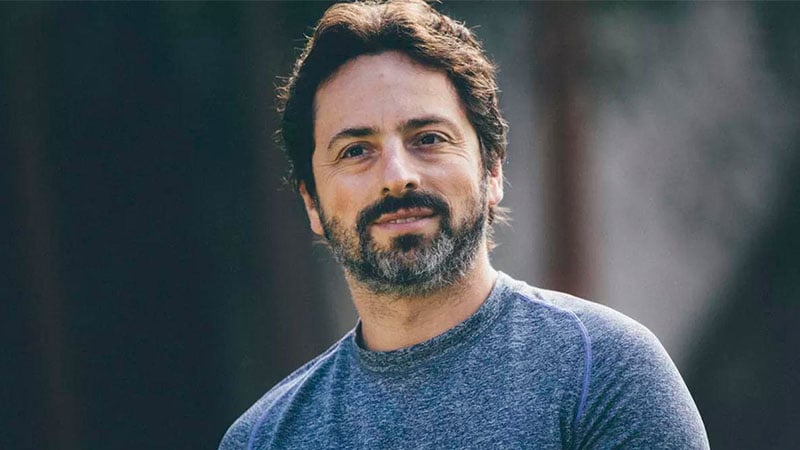 10. Mukesh Ambani
Indian businessman, Mukesh Ambani, is the newest person to be the richest man in Asia. He chairs and runs Reliance Industries, an investment company that his father started in 1973. It's India's most valuable company by market value and ranks 96th on the Fortune Global 500 list. The brand's focus is energy such as petroleum and natural gas, textiles, telecommunications, natural resources, media, entertainment, and music. Jio Platforms Limited, a subsidiary company, is the hub for all technology innovation, including telecommunications. Mukesh sold off a third of Jio shares in 2020 to investors such as Facebook and Google for $20 billion, resulting in a massive increase in his personal net worth.
Networth: $84.5 billion
Companies: Reliance Industries
Born: 19 April 1957, Aden, Yemen
Spouse: Nita Ambani (m. 1985 — present)
Parents: Dhirubhai & Kokilaben Ambani
Education: Institute of Chemical Technology (ICT), St. Xavier's College Mumbai, Hill Grange High School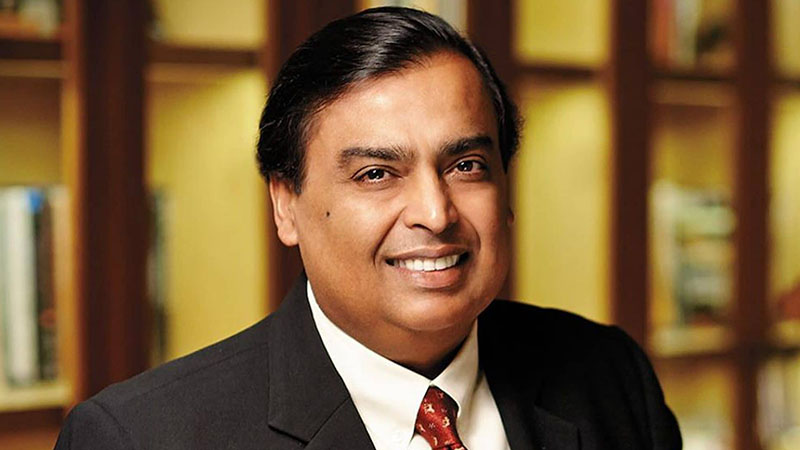 11. Amancio Ortega
Amancio Ortega is a pioneer of fast fashion through his company Inditex Group, the biggest fashion retailer by revenue. He founded the brand in 1975 with his then-wife, Rosalia Mera, and owns 60% of the shares. There are eight brands, the largest of which is Zara. Combined, the group has more than 7,500 retail stores around the globe. While Amancio takes home a decent paycheck in salary and dividends, it's a diversified real estate portfolio that fortifies his wealth against retail fluctuations. He owns property in Madrid, Barcelona, New York, Chicago, Miami, and London.
Networth: $77 billion
Companies: Inditex Group, Zara, Pull & Bear, Massimo Dutti, Bershak, Stradivarius, Oysho, & Uterque
Born: 28 March 1936, Busdongo de Arbas, Spain
Spouse: Rosalía Mera ​(m. 1966, div. 1986)​; Flora Pérez Marcote ​(m. 2001 — present)
Parents: Antonio Ortega Rodríguez and Josefa Gaona Hernández
Education: No formal education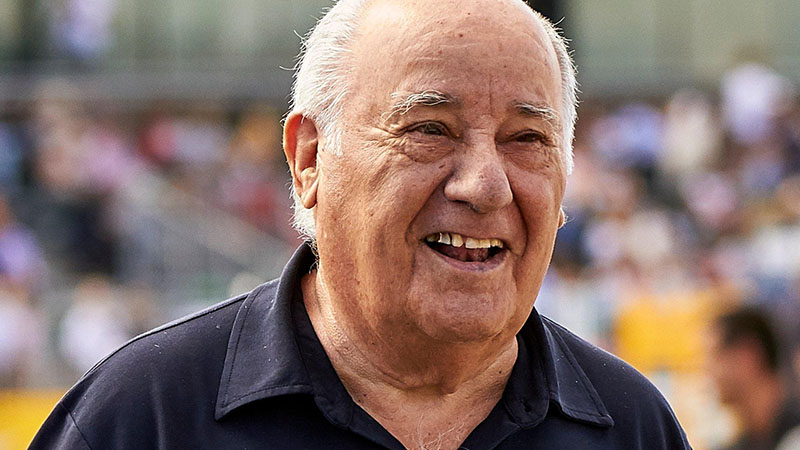 13. Zhong Shanshan
Between April 2020 and April 2021, Zhong Shanshan's net worth increased from a casual $2 billion to an astronomical $68.9 billion. This is the result of taking both Nongfu Spring and Beijing Wantai Biological Pharmacy public in 2020. Zhong owns 75% of Beijing Wantai Biological Pharmacy, which produces Covid-19 testing kits and is developing a vaccine for the virus. It went public on the Shanghai Stock Exchange in April 2020, taking his net worth to around $16 billion. Meanwhile, he founded Nongfu Spring, a bottled water and beverage company, in 1996. The September 2020 initial public offering (IPO) reportedly increased his net worth to $50 billion overnight. Despite his new wealth, Zhong maintains a relatively modest existence, preferring to stay out of the political and business limelight.
Networth: $68.9 billion
Companies: Nongfu Spring & Beijing Wantai Biological Pharmacy
Born: 1 December 1954, Hangzhou, China
Spouse: Lu Xiaoping
Parents: n/a
Education: Zhejiang Radio & TV University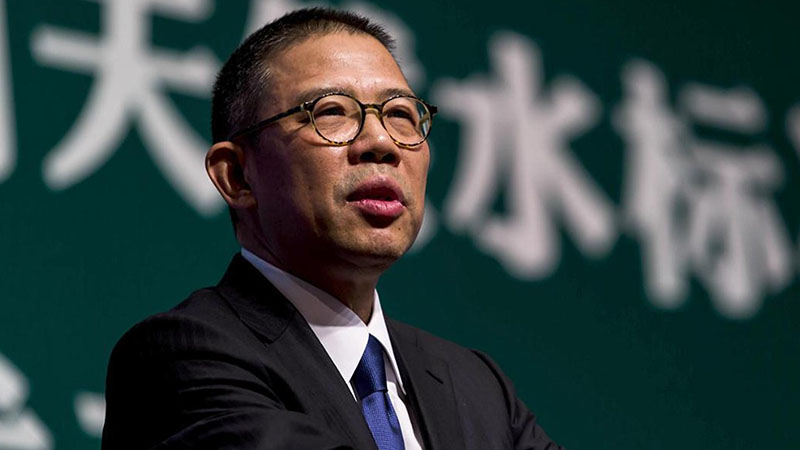 14. Steve Ballmer
Steve Ballmer is best known as the former CEO of Microsoft. Unrelated to his wealth, he's also gone viral on social media for his overly exuberant appearances at Microsoft events, which resulted in him requiring vocal cord surgery. Steve was employee number 30 at Microsoft, joining the company in 1980, as the first business manager hired by Bill Gates. He then took the reins as CEO from 2000 to 2014. This period included the first dot-com crash and a need to catch up with telecommunications and Google's search capabilities. Since his retirement, he's invested $2 billion in purchasing the Los Angeles Clipper's NBA team and millions more in charitable donations.
Networth: $68.7 billion
Companies: Microsoft
Born: March 24, 1956, Detroit, Michigan, United States
Spouse: Connie Snyder ​(m. 1990 — present)
Parents: Beatrice Dworkin and Frederic Henry Ballmer
Education: Harvard University & Stanford University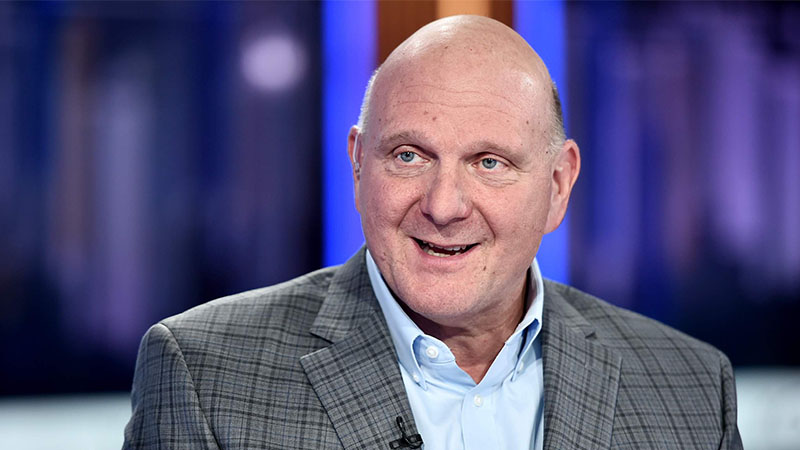 15. Ma Huateng
It's all about social media, communications, technology, gaming, and entertainment at Ma Huateng's company, Tencent. Also known as Pony Ma, Huateng founded the company in 1998, along with four other business partners, and is currently CEO and Chairman. Tencent is now the world's largest video game producer and its messaging app, WeChat, has more than 1 billion users. Huateng was the first Chinese man to enter the top 10 on the Forbes' Rich List in 2017. Besides his share in Tencent, he has property in Hong Kong and an extensive art collection. He also prefers to maintain a low-key, somewhat secretive lifestyle, especially when compared to moguls of similar statures, such as rival Jack Ma from Alibaba.
Networth: $65.8 billion
Companies: Tencent
Born: October 29, 1971, Chaoyang, Shantou, Guangdong, China
Spouse: Wang Danting
Parents: Ma Chenshu
Education: Shenzhen University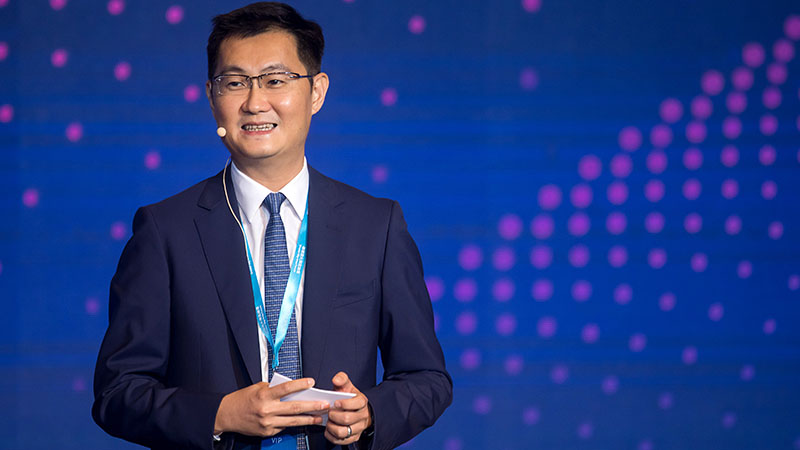 16. Carlos Slim Helu & Family
Carlos Slim Helu is a savvy business tycoon who owns Grupo Carso, a conglomerate with investments in dozens of industries. He bought heavily during the Mexican economic downturn, picking up companies at bargain prices. Helu also controls Latin America's biggest telecom firm América Móvil and invested in Telmex, Mexico's only phone company when the government privatized it in the '90s. His net worth is around 6% of Mexico's GDP, and his interests contribute to 40% of the listings on the Mexican Stock Exchange. Plus, he owns 17% of the New York Times, making him the biggest shareholder. Finally, the Soumaya Museum in Mexico City is home to his extensive and eclectic art collection.
Networth: $62.8 billion
Companies: Telmex, América Móvil, & Grupo Carso
Born: January 28, 1940, Mexico City, Mexico
Spouse: Soumaya Domit (m. 1967, died 1999)
Parents: Julián Slim Haddad & Linda Helú Atta
Education: Universidad Nacional Autónoma de México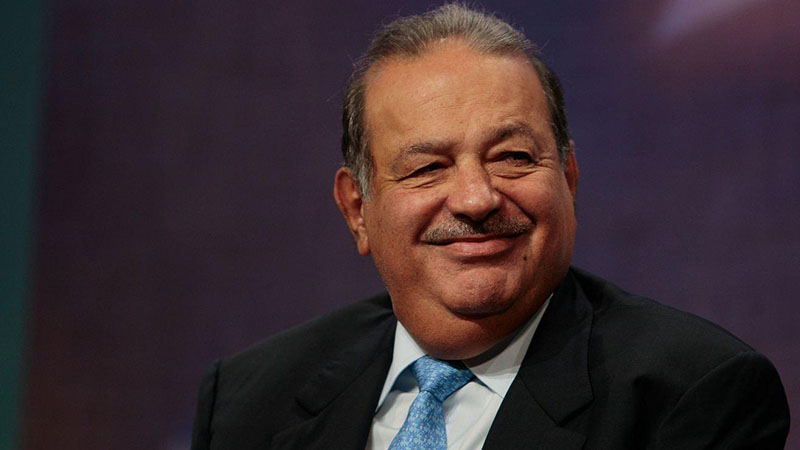 17. Alice Walton
Alice Walton is the only daughter of Sam and Helen Walton, of Walmart fame. Despite an early career in investment banking, Alice isn't actively involved in the running of Walmart, unlike her brothers. Instead, her focus is on art curation for the Crystal Bridges Museum of American Art in Bentonville, Arkansas, an art museum she founded in 2011. The collection boasts works by Andy Warhol, Norman Rockwell, and Mark Rothko. Most of her wealth comes from the shares in Walmart, which pay out substantial dividends. She also tends to keep her personal life private, having reputedly married and divorced both a Louisiana banker and a contractor, the identities of which remain undisclosed.
Networth: $61.8 billion
Companies: Walmart, Llama Company, Crystal Bridges Museum of American Art
Born: October 7, 1949, Newport, Arkansas, United States
Spouse: n/a
Parents: Sam & Helen Walton
Education: Trinity University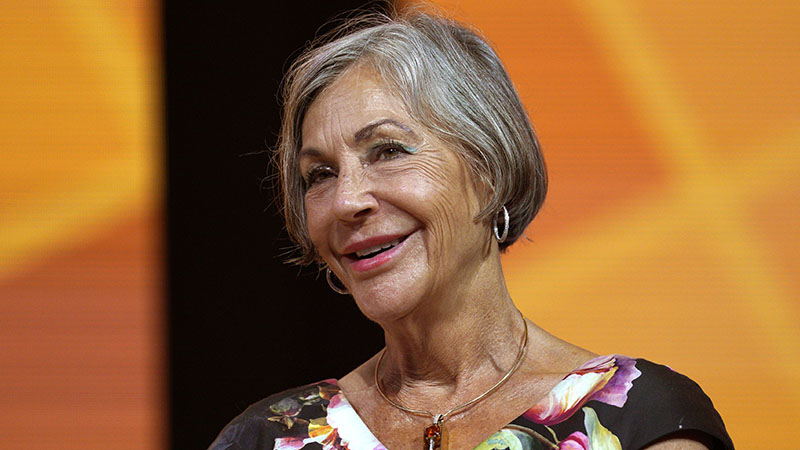 18. Jim Walton
Jim Walton is one of three siblings who are heirs to the Walmart fortune, the others being Alice and Rob Walton. Playing a much more active role in the family business, Jim sat on the Walmart board for more than a decade before ceding to his son Steuart. However, he still presides as chairman of the family-owned Arvest Bank and chairman of newspaper firm Community Publishers Inc. The bank has assets of over $20 billion from clients in the three states of Arkansas, Missouri, and Oklahoma. Comparatively, Walmart has over 11,500 stores worldwide, bringing in half a trillion dollars in revenue each year. This hefty sum contributes to substantial dividends paid to shareholders such as Jim and his continued wealth growth.
Networth: $60.2 billion
Companies: Walmart, Arvest Bank, & Community Publishers
Born: June 7, 1948, Newport, Arkansas, United States
Spouse: Lynne McNabb
Parents: Sam & Helen Walton
Education: University of Arkansas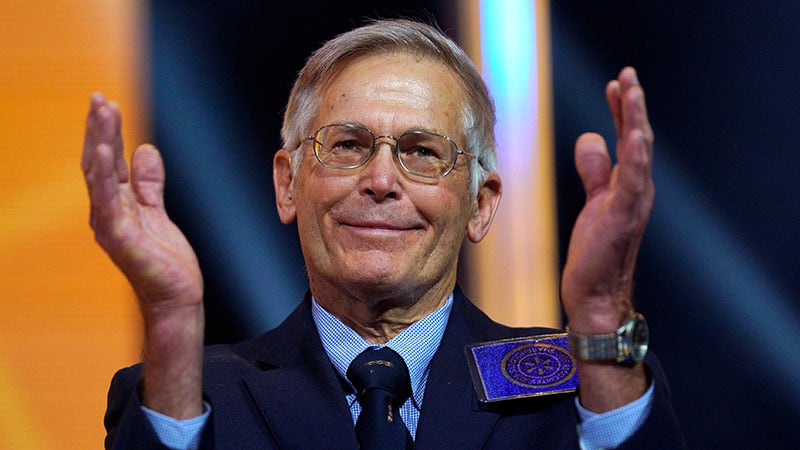 19. Rob Walton
Between the three Walton siblings, the family owns about half of Walmart's stocks. Rob is the eldest sibling and the most actively involved in running the company. However, his career began at the law firm that represented Walmart – Conner & Winters, having gained a law degree at Columbia Law School. He left the firm in 1978 to join Walmart as senior vice-president, then vice-chairman. When his father passed away in 1992, he took on the role of Chairman until his retirement in 2015. In conjunction with both Alice and Jim, he's pledged $2 billion of his fortune to the Walton Family Foundation. The focus of the foundation is charter schools and environmental issues.
Networth: $59.5 billion
Companies: Walmart
Born: October 28, 1944 (age 76), Tulsa, Oklahoma, United States
Spouse: Patricia Rawlings (dates unknown); Carolyn Funk (m. unknown, div. 2000); Melani Lowman-Walton (m. 2005 — present)
Parents: Sam & Helen Walton
Education: University of Arkansas & Columbia Law School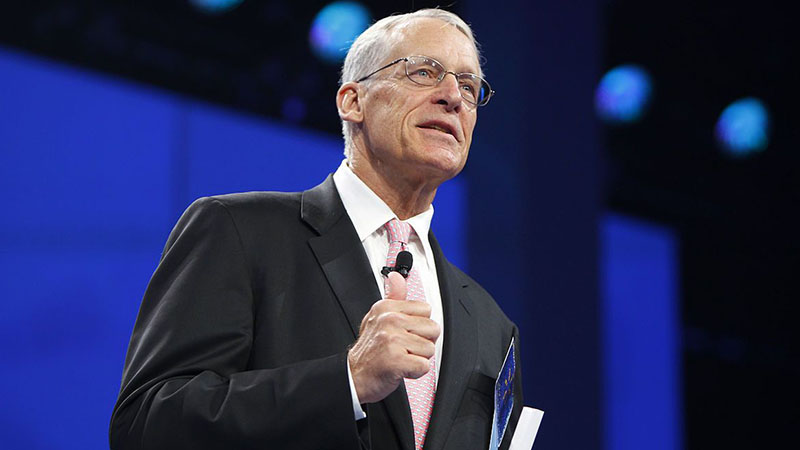 20. Michael Bloomberg
Rounding out the top 20 richest people in the world is American businessman, stock trader, author, philanthropist, and politician Michael Bloomberg. He co-founded a company called Bloomberg L.P, a financial information, software, and media firm. He's also the majority shareholder with 88% and served as CEO on-and-off between a political career and full-time philanthropy. Politically, he was the mayor of New York City for 12 years and ran for president in 2019 before dropping out in March 2020. Like Larry Ellison and Bill Gates, he's part of the Giving Pledge, donating money to the Bloomberg Philanthropies. The five focus areas of the foundation are public health, the arts, government innovation, the environment, and education.
Networth: $59 billion
Companies: Salomon Brothers & Bloomberg L.P
Born: February 14, 1942, Boston, Massachusetts, United States
Spouse: Susan Brown-Meyer ​(m. 1975, div. 1993); Diana Taylor (partner: 2000 — present)
Parents: William Henry Bloomberg & Charlotte Rubens Bloomberg
Education: Johns Hopkins University, Harvard Business School, &Medford High School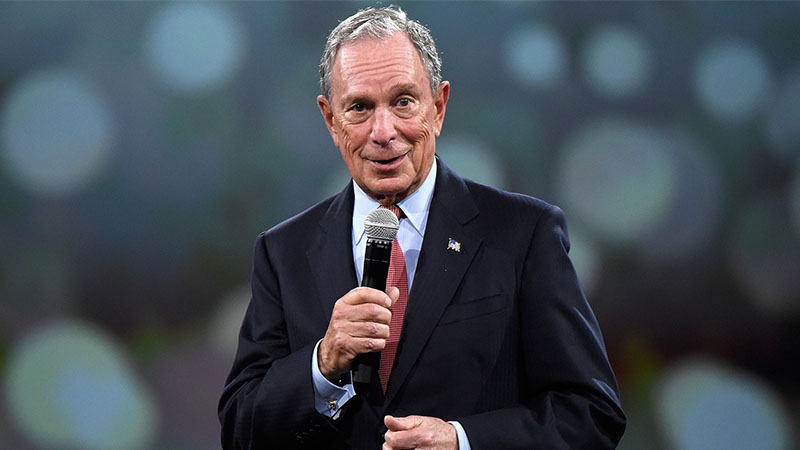 FAQs
Which is the richest man in the world 2021?
Jeff Bezos maintains the top spot as the world's richest man with an eye-watering (and somewhat incomprehensible) net worth of $177 billion.
Who is the No 1 richest person in the world?
The person with the most money in the world is Jeff Bezos, with a net worth of $177 billion.
How many billionaires are there in the world in 2021?
According to Forbes' 35th Annual World Billionaires List, there are 2,755 billionaires. Their collective worth is $13.1 trillion. The United States has the most, with 724, followed by China with 693, and India in third place with 140.
SUBSCRIBE TO OUR NEWSLETTER
Subscribe to our mailing list and get interesting stuff and updates to your email inbox.