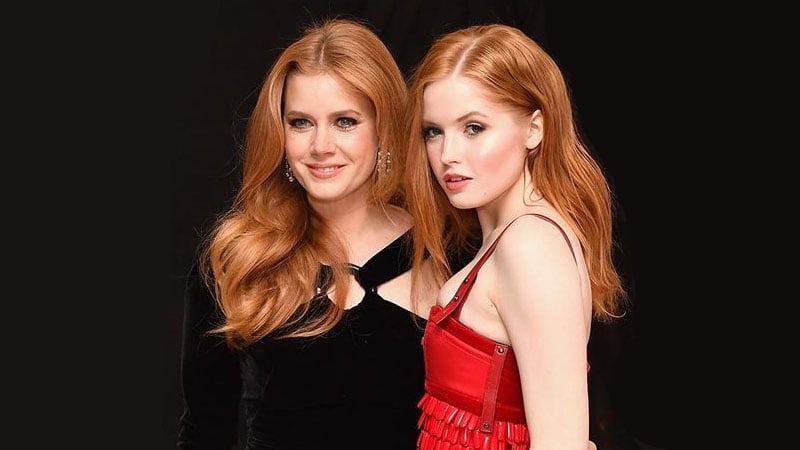 Whether they're rocking a deep shade of blood, hues inspired by fire, or a sweet strawberry blonde, these are the most beautiful and famous redhead actresses in Hollywood. As such a bold shade, red hair isn't for everyone; however, for those who can rock it, it looks exceptional. While not all of these women are natural redheads, they all look incredible.
1. Amy Adams
With a wide range of film styles on her resume, gorgeous redhead actress Amy Adams is a fan favorite. She's talked with aliens in Arrival, fallen in love with Superman, been the quintessential princess in Enchanted, and worked in heavier roles like The Woman in the Window. Many of her roles have also earned her accolades, including Academy Awards nominations and two Golden Globe wins.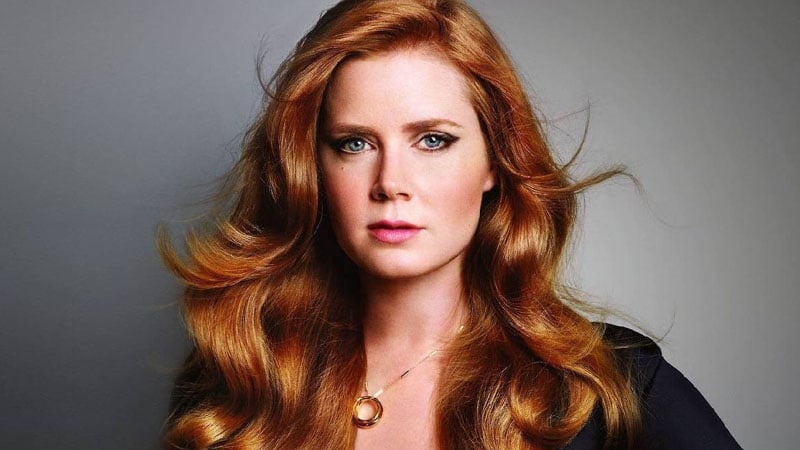 2. Alicia Witt
Sexy redhead actress Alicia Witt is best known for her roles in the Walking Dead, Justified, and Nashville. Plus, if you love a Hallmark Christmas film, you'd recognize her from titles such as Our Christmas Love Song, Christmas Tree Lane, and The Mistletoe Inn. However, off-screen, this talented beauty is also a Billboard charting singer-songwriter and author of the healthy lifestyle book Small Changes.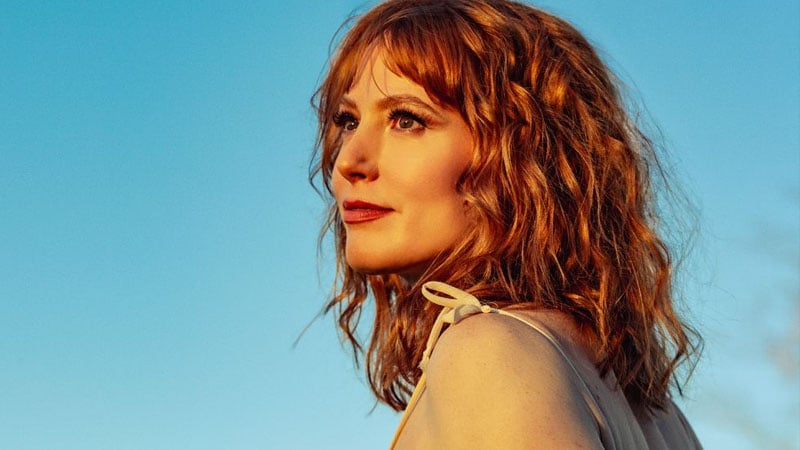 3. Blake Lively
With her lithe figure, strawberry blonde locks, and enviable yet hilarious relationship with Ryan Reynolds, Blake Lively is one of the hottest actresses. She's a fashion icon (especially when it comes to Met Gala looks!), an exceptional mother, and a talented businesswoman. Her film and television credits include Gossip Girl, Green Lantern, A Simple Favor, and The Age of Adaline.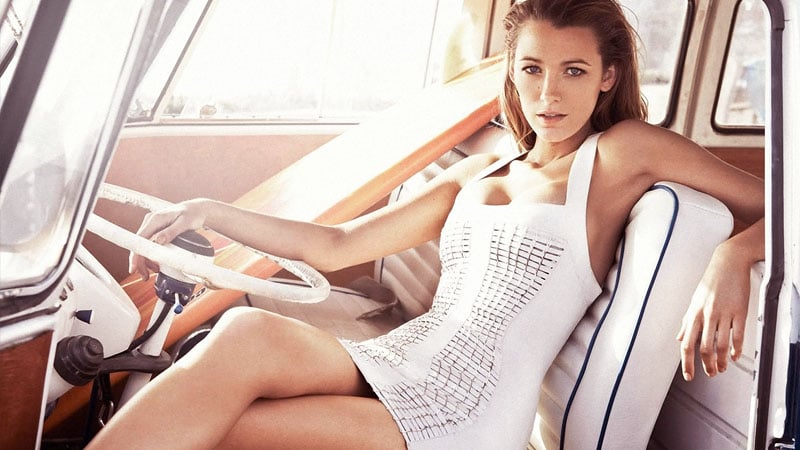 4. Bridget Regan
Bridget Regan is an American actress best known for her roles in Jane the Virgin, Paradise Lost, White Collar, Batwoman, The Winchesters, and Legend of the Seeker. While her beautiful red hair is naturally curly, she has sported much darker hues and straighter styles for various roles.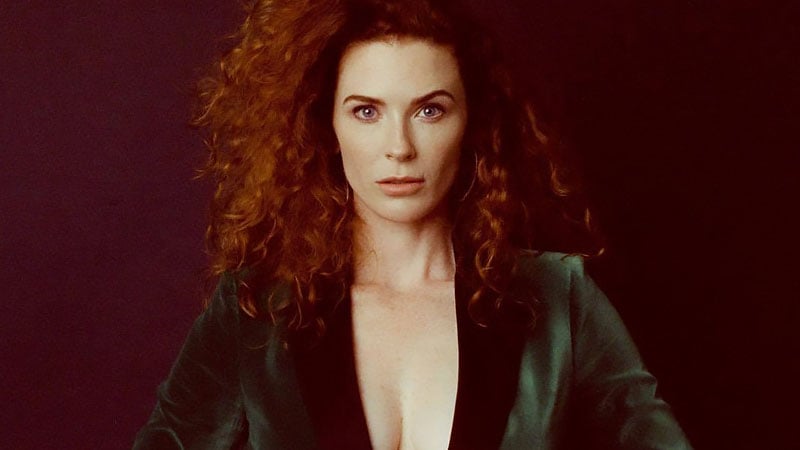 5. Bryce Dallas Howard
Dinosaur fans will surely recognize the stunning redhead actress Bryce Dallas Howard from the Jurassic World films. She stars in the trilogy as Claire Dearing. Other credits to her name include Terminator Salvation, The Help, and Rocketman. In addition to acting, Bryce has moved behind the camera as a director, taking the Star Wars reigns for The Mandalorian and The Book of Boba Fett.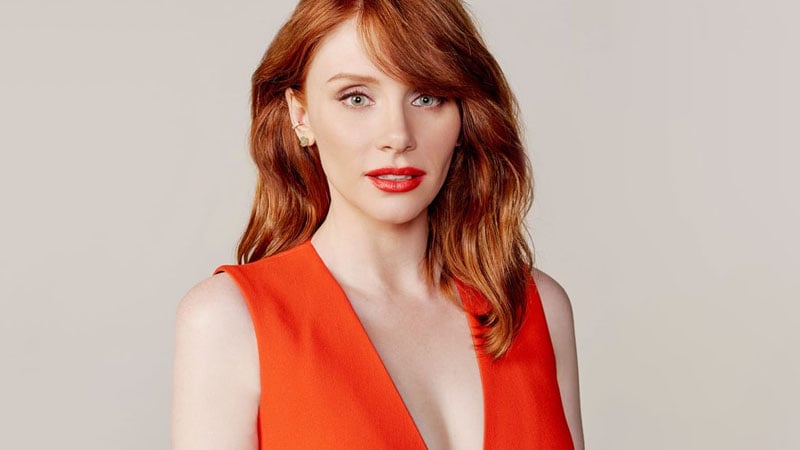 6. Christina Hendricks
Boasting some of the most famous curves in Hollywood, Christina Hendricks is definitely one of the most talented and sexy redhead actresses. She's worked on both the stage and screen, with multiple accolades, including Screen Actors Guild Award wins, Emmy nominations, and Critics' Choice wins. Her most recognizable roles include playing Joan Holloway in Mad Men and Beth Boland in Good Girls.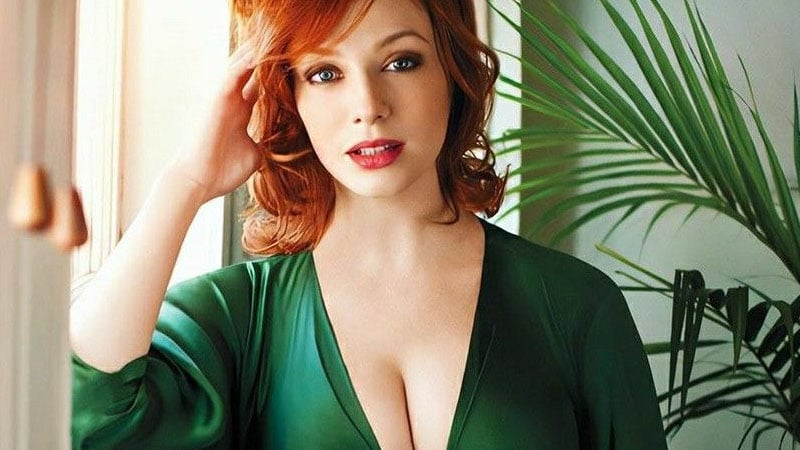 7. Cynthia Nixon
Anyone who's ever seen Sex and the City would recognize redhead actress Cynthia Nixon as lawyer Miranda Hobbes. This role earned her multiple award nominations, including an Emmy Award win in the final season. Other roles of hers include Gwendolyn Briggs in Ratched, Rebecca in The Big C, and Ada Brooks in The Gilded Age.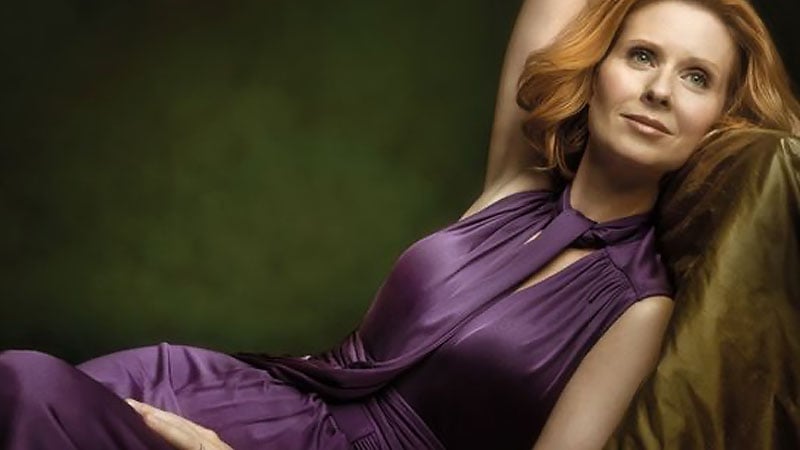 8. Deborah Ann Woll
Deborah Ann Woll's acting credits are wide and varied. She played fresh vampire Jessica Hamby in Trueblood, is an MCU alum for her role as Karen Page in Daredevil, and conquered the psychological horror genre with Escape Room. Beyond the silver screen, she's an enthusiastic Dungeons & Dragons player, appearing as both a player and Dungeon Master in several web series.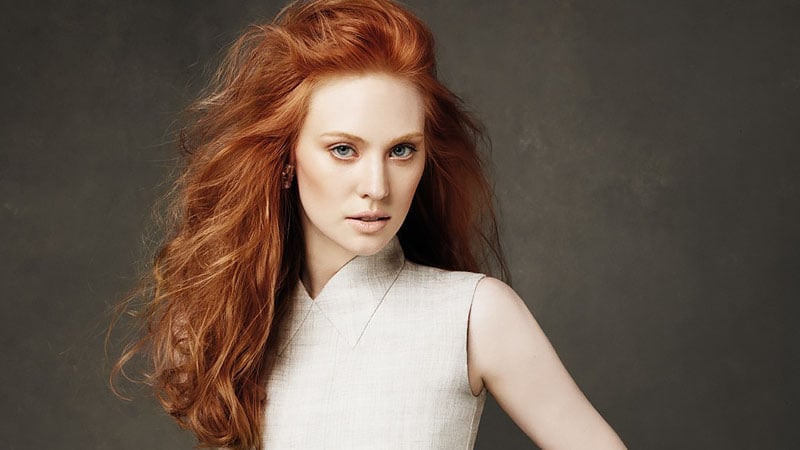 9. Debra Messing
Gorgeous redhead actress Deborah Messing is best known for her iconic role as Grace Adler in the hit series Will & Grace. This role earned her multiple award nominations, including for the Golden Globes and Emmys. You'll also find her starring in The Starter Wife, The Wedding Date, and The Mysteries of Laura.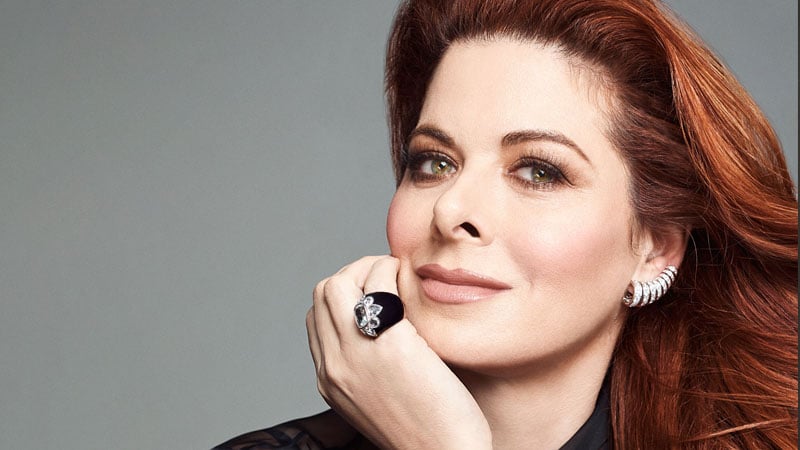 10. Drew Barrymore
Beginning acting as a child, redhead actress Drew Barrymore has one of Hollywood's most prolific careers. Her extensive resume ranges from romantic comedies like Never Been Kissed to action flicks like Charlie's Angels and horror comedies like Santa Clarita Diet. She's also a producer with her company Flower Films, hosts her own chat show, and has a range of kitchen appliances and a magazine.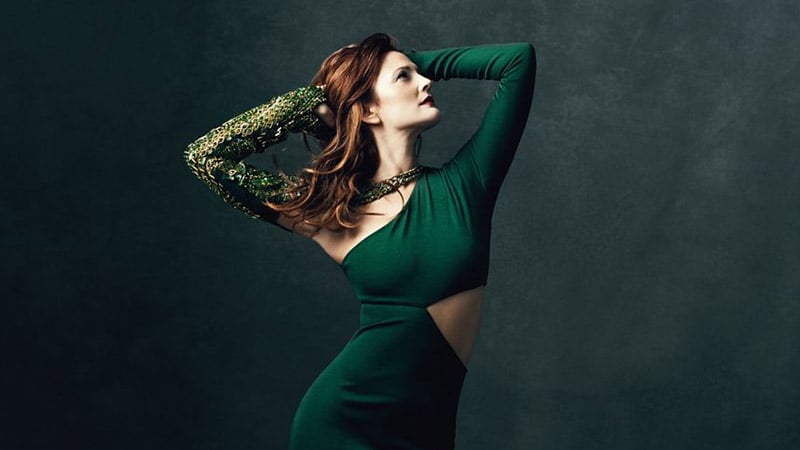 11. Elena Satine
Georgian-American actress Elena Satine is a stunning redhead. She was a former child-pop star with the group Nergebi before pursuing acting. She studied in New York at Professional Performing Arts School until she was 16, continuing her studies at the Moscow Art Theatre School in Russia. Titles to her name include Cowboy Bebop, Magic City, The Gifted, and Agents of S.H.I.E.L.D.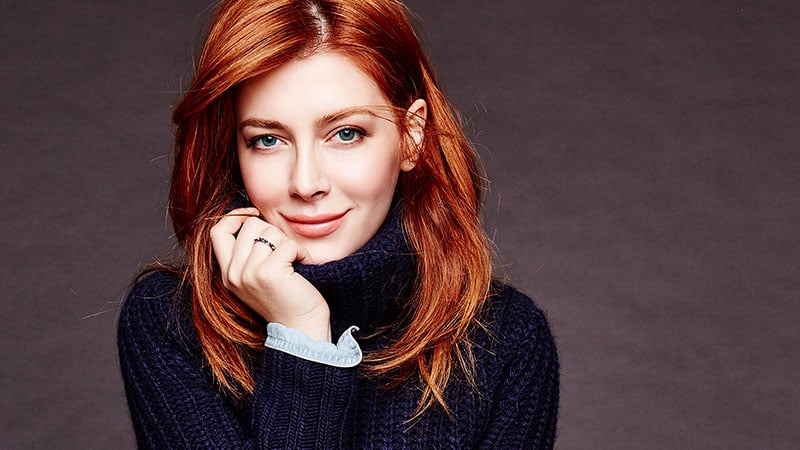 12. Ellie Bamber
Even though she's only young, redhead English actress Ellie Bamber has achieved a lot both onscreen and onstage. She was the youngest member of the Players' Theatre Club plus won Third Prize at the Ian Charleson Awards for her role in The Lady from the Sea. Onscreen, her credits include Les Miserables, Pride and Prejudice and Zombies, and Nocturnal Animals.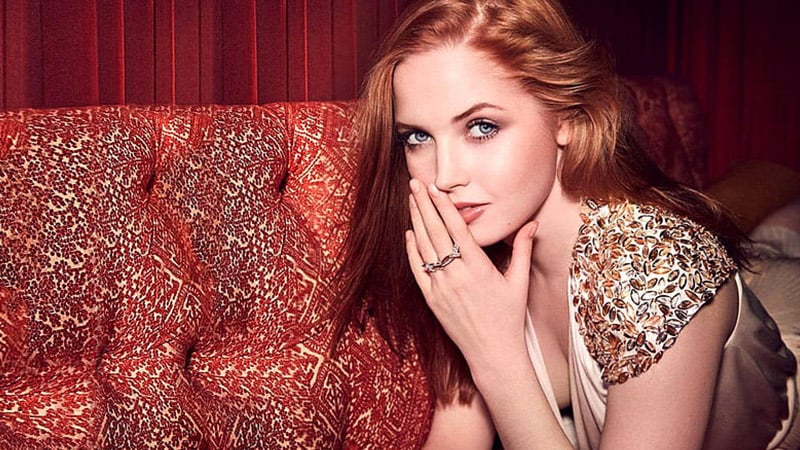 13. Ellie Kemper
Not only is multiple award nominee Ellie Kemper a hot redhead, but she's also hilarious. The successful comedian is best known for her appearances in The Office, The Unbreakable Kimmy Schmidt, and Bridesmaids. Off-screen lends her comedic writing to several sketch comedies and also released an autobiography about her life titled My Squirrel Days.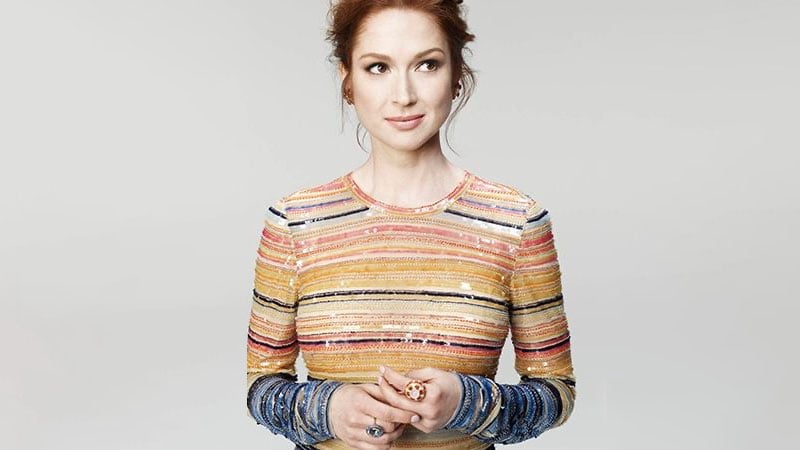 14. Emma Stone
As one of the most celebrated actresses of her generation, redhead hottie Emma Stone is incredibly successful. Her early career included iconic teen comedies such as Easy A, Superbad, The House Bunny, and Zombieland. Meanwhile, her later career included more varied roles, such as Skeeter in The Help, Mia in La La Land, and Estella in Disney's Cruella.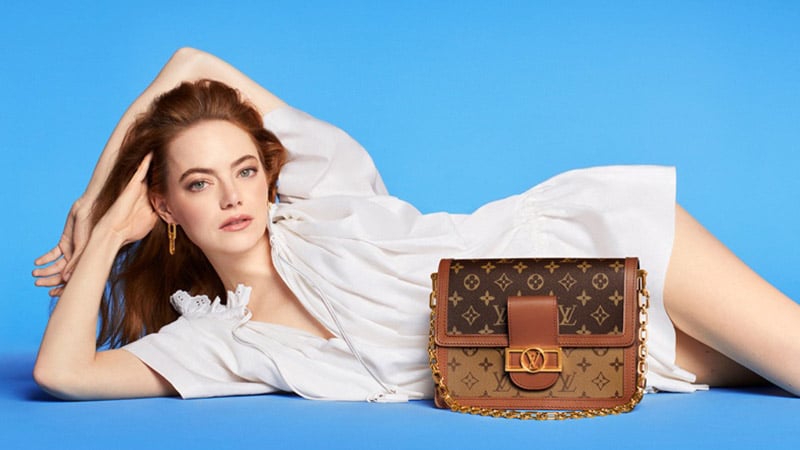 15. Holland Roden
While American actress Holland Roden's breakthrough role was as Lydia Martin in Teen Wolf, she's gone on to conquer the horror genre. Scream-fest credits to her name include Lore, Channel Zero, Follow Me, Escape Room 2, Obsessed to Death, and Ted Bundy: American Boogeyman.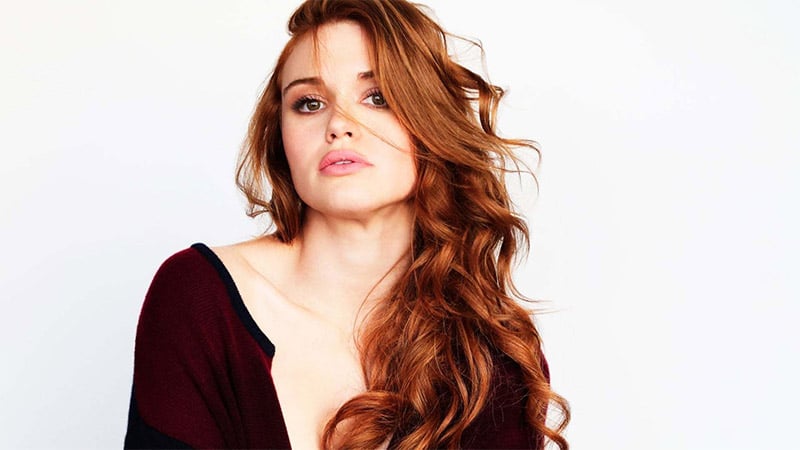 16. Isla Fisher
Aussie redhead babe Isla Fisher is just as funny as she is attractive. The actress, comedian, and the author has had a successful career, with her acting credits including comedies such as Confessions of a Shopaholic, Wedding Crashers, and Arrested Development, as well as heavier productions including Wolf Like Me. She's also authored several children's books.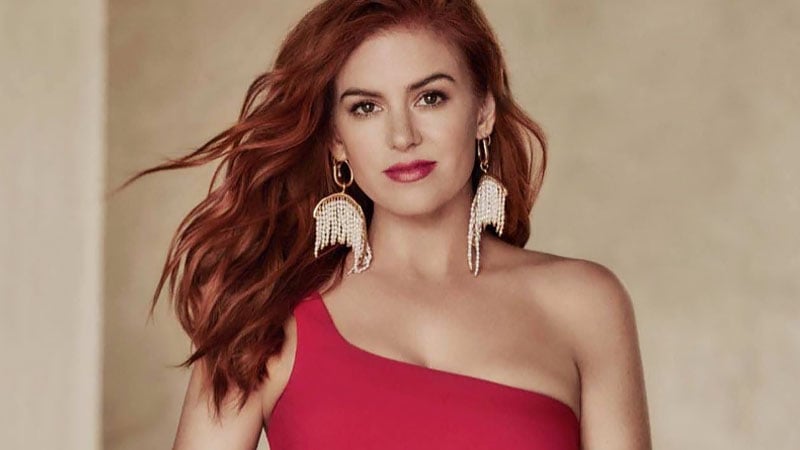 17. Jayma Mays
Jayma Mays isn't afraid to connect with her sweet but quirky side. The redheaded actress is best known for her role as Emma Pillsbury in Glee, but she also appeared in The Smurfs and voiced Dulcinea in The Adventures of Puss in Boots. She also shows off her comedic chops in titles such as Trial & Error, The Millers, and Disenchanted.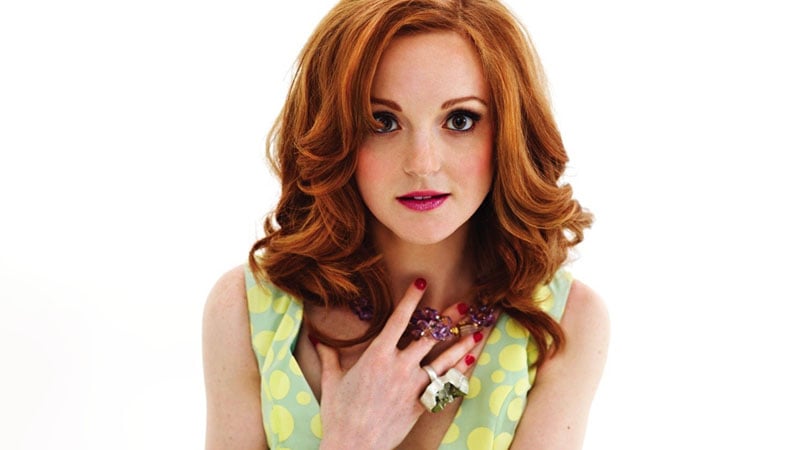 18. Jessica Chastain
Boasting unrivaled beauty, redhead actress Jessica Chastain is a fashion and Hollywood icon. Many of her film choices focus on strong female characters, such as The Good Nurse, Molly's Game, and The Martian. Meanwhile, other titles like Ava are action-packed or full of emotion, such as the raw and real Scenes from a Marriage.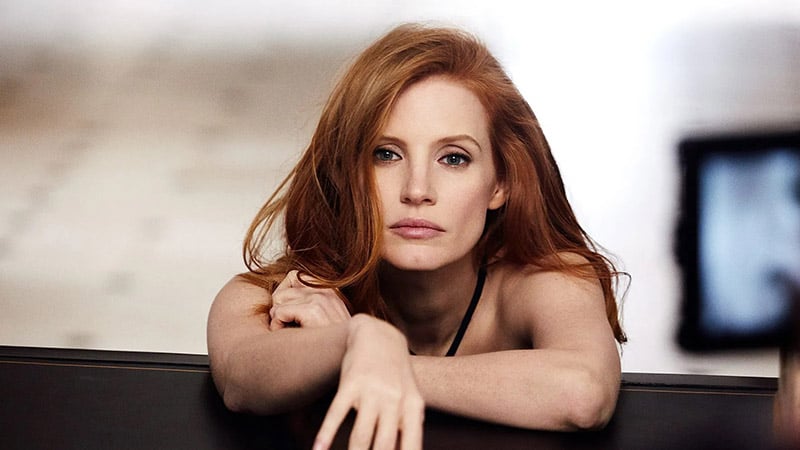 19. Julianne Moore
Multi-award-winning redhead actress Julianne Moore is a formidable force in Hollywood. Her long career features some iconic roles, many of which portray troubled yet real female characters. She also chooses to work in both independent, smaller film and big Hollywood productions. Off-screen, she's authored a series of children's books and produced several movies and the TV mini-series Lisey's Story.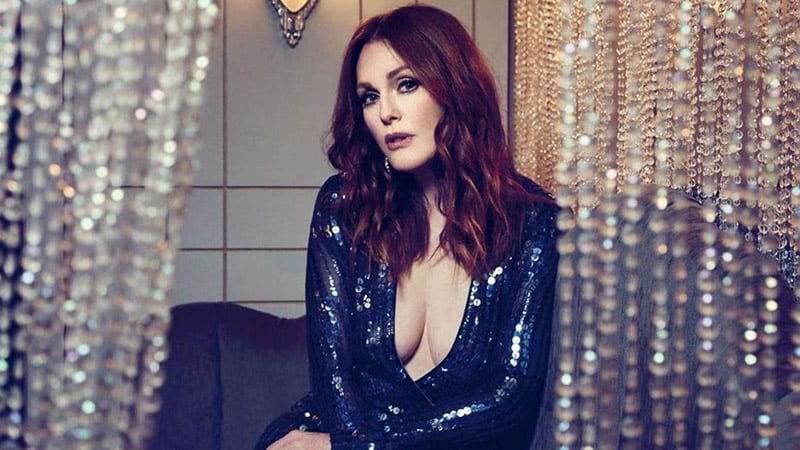 20. Karen Gillan
Karen Gillan has the enviable claim of appearing in multiple large franchises – Doctor Who and the Marvel Cinematic Universe. In the former, she plays Amy Pond, while in the latter, she's somewhat unrecognizable as Nebula. Additionally, she stars as Eliza Dolley in Selfie, Martha in the Jumanji franchise, and Sam in Gunpowder Milkshake.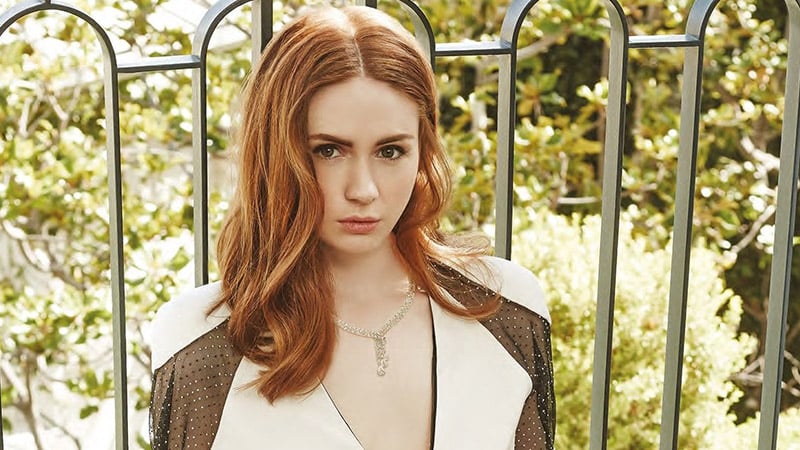 21. Kate Mara
Kate Mara has had a range of roles throughout her career. In front of the camera some of these include Zoe Barnes in House of Cards, Sue Storm in Fantastic Four, and Claire Wilson in A Teacher. Then, behind the camera, she produced A Teacher, Ghostwriter, and The Smell of Money. She's also an animal lover, vegan, and active with the Liberia Chimpanzee Rescue & Protection.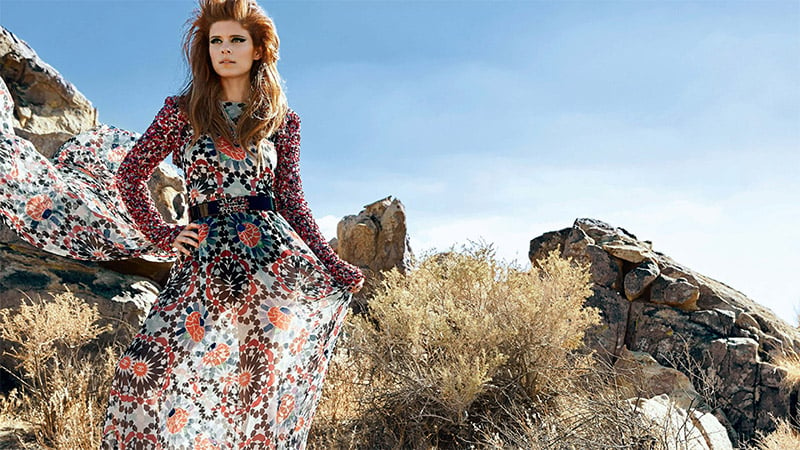 22. Lily Cole
Stunning redhead Lily Cole wears many hats. She began her career in her teens as a model before pivoting into acting and directing. Her credits include The Imaginarium of Doctor Parnassus, Snow White and the Huntsman, and Hilma. Away from entertainment, she authored a book called Who Cares Wins and founded the innovation group Impossible.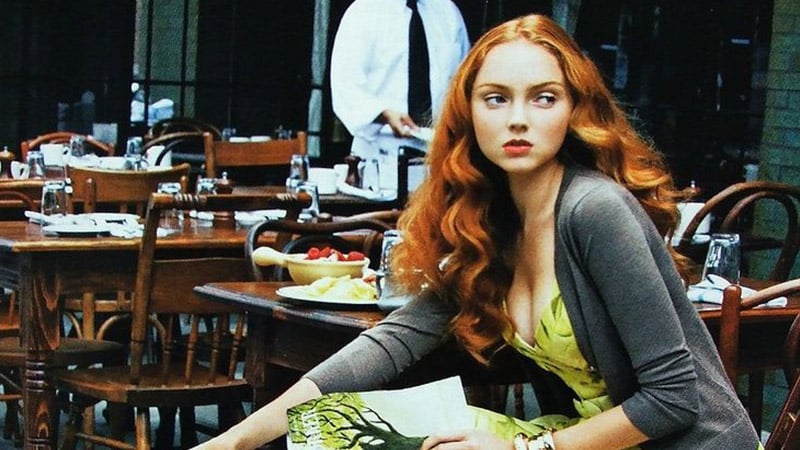 23. Lindsay Lohan
Gorgeous redhead actress Lindsey Lohan is a teen icon. She rose to fame at just age 10, in The Parent Trap, before taking Hollywood by storm. Her mid-noughties successes included Confessions of a Teenage Drama Queen, Freaky Friday, and the cult classic Mean Girls. In addition to acting, Lindsey released two studio albums, opened a couple of Greek nightclubs, and hosts a podcast.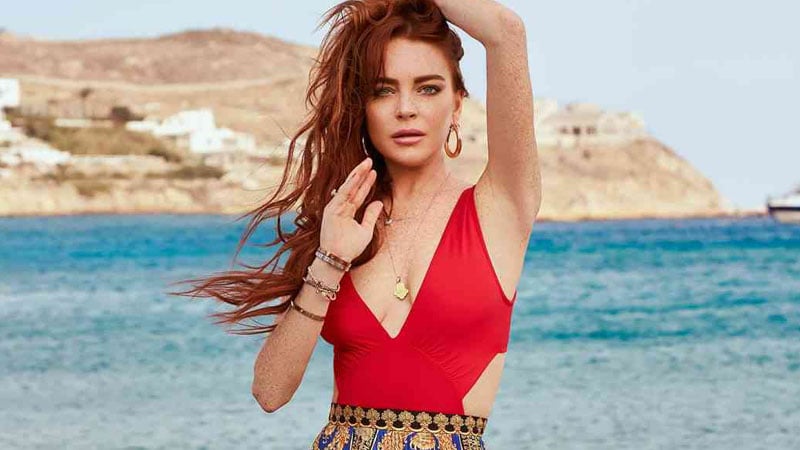 24. Madelaine Petsch
Riverdale star Madelaine Petsch is one of the hottest redhead actresses. Despite acting for less than ten years, she has an impressive list of credits. This includes teen comedy F*&% the Prom, psychological thriller Sightless, and Christmas romance Hotel for the Holidays. She also has a thrilling podcast series called The Shadow Diaries. Finally, she's also recently been named the first celebrity ambassador for Bamboo Underwear.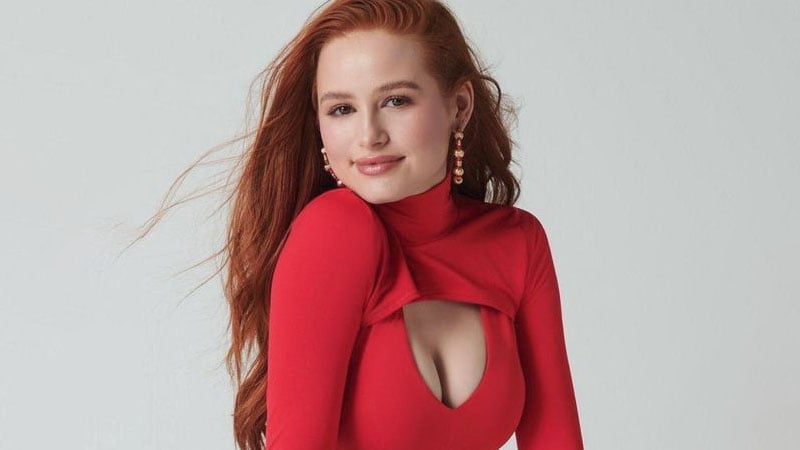 25. Marcia Cross
As one of the most glamorous residents of Wisteria Lane, Marcia Cross was an iconic character in the dramedy, Desperate Housewives. However, this gorgeous redhead actress's career dates back to the 80s with shows including Melrose Place, The Edge of Night, and Everwood. More recent productions include You, Quantico, and Monarch. Beyond entertainment, she's the co-founder of the HPV Alliance.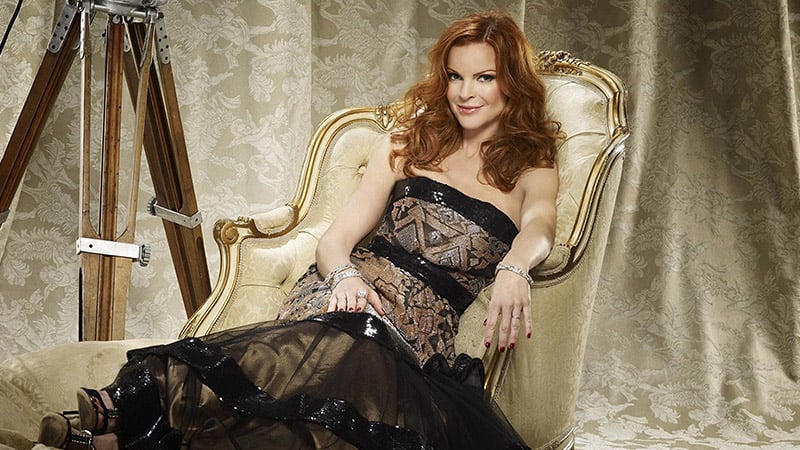 26. Michelle Williams
Michelle Williams might be a chameleon of hair color, but she can certainly rock the redhead look. Back in 2012, the talented actress debuted a red pixie cut at the Palm Springs Film Festival. She also rocked the red in the miniseries Fosse/Verdon. Her other acting credits include My Week with Marilyn, Manchester by the Sea, Venom, and Brokeback Mountain.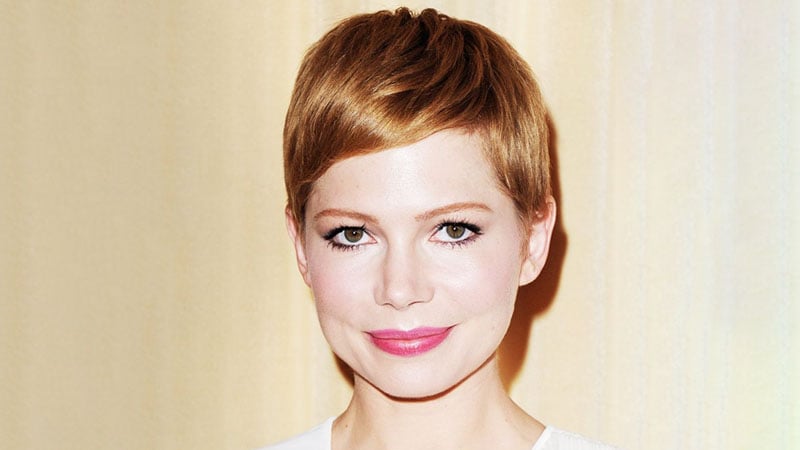 27. Nicole Kidman
The glamourous Australian star, Nicole Kidman, is one of the most famous redhead actresses. Since her 1983 debut in Bush Christmas and BMX Bandits, she's gone on to incredible success. Throughout her acclaimed career, she won multiple awards, including an Academy Award, six Golden Globes, and two Emmys. Some of her best-known credits include Moulin Rouge!, The Hours and Big Little Lies.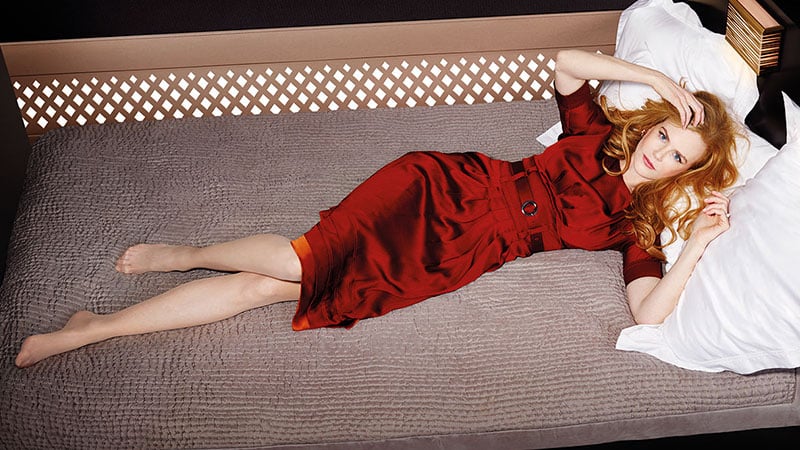 28. Rachelle Lefevre
Hailing from Canada, Rachelle Lefevre is one of the hottest redhead actresses. Her early career features shoes like Big Wolf on Campus and Life on a Stick. Then, in 2008, she landed the role of Victoria in Twilight. Other well-known titles of hers include What about Brian, Boston Legal, and Under the Dome.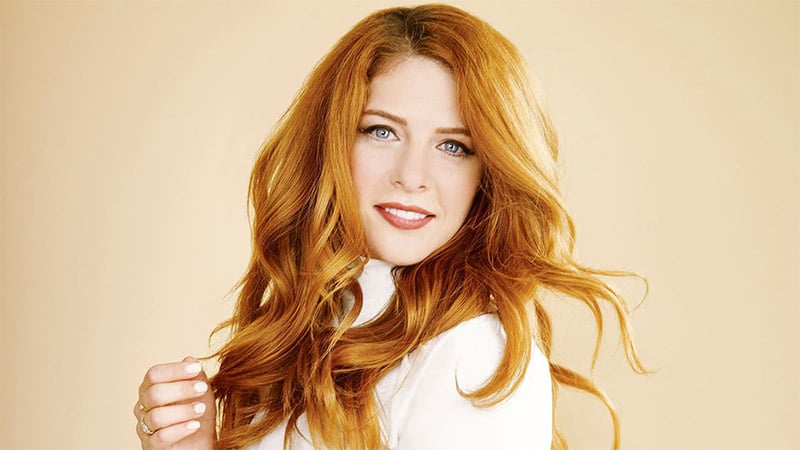 29. Rose Leslie
With her classic beauty, Scottish actress Rose Leslie is one of the prettiest redhead actresses in Hollywood. Best known as the wildling Ygritte in Game of Thrones, Rose has also appeared in Downtown Abbey, Vigil, The Good Fight, and The Time Traveler's Wife.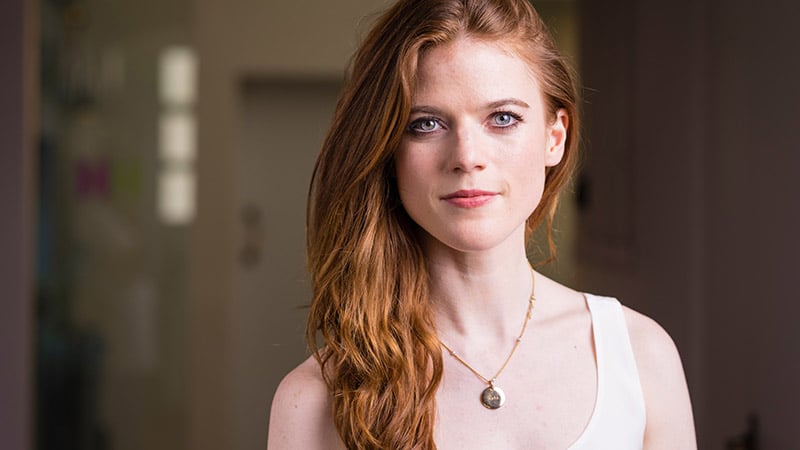 30. Scarlett Johansson
Another actress who looks incredible no matter her hair color is Scarlett Johansson. While she has over 70 productions to her name, her most famous redhead role is Natasha Romanoff/Black Widow in the Marvel Cinematic Universe. However, throughout the years, she's sported all shades from rose gold and strawberry blond to earthy red and deep auburn.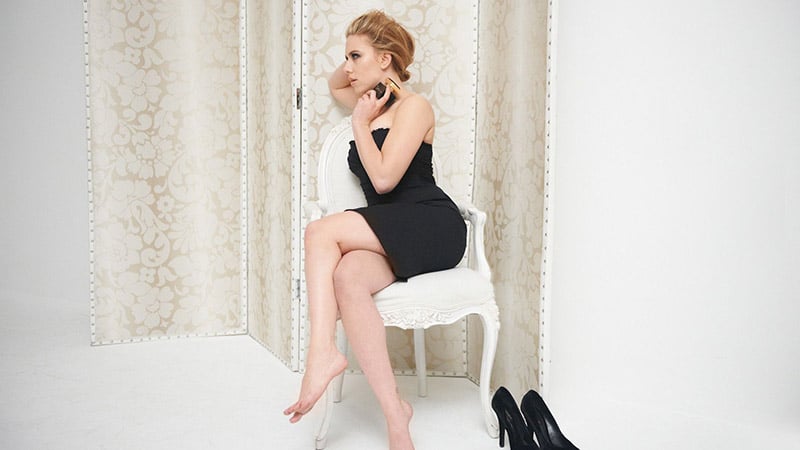 Famous Redhead Actresses FAQs
Who is the most famous redhead?
Some of the most famous redheads include Emma Stone, Christina Hendricks, Julianne Moore, Nicole Kidman, and Scarlett Johansson. 
Who is the most beautiful redhead actress?
There are some truly stunning redhead actresses. The most beautiful include Jessica Chastain, Rose Leslie, Scarlett Johansson, Amy Adams, and Emma Stone. 
SUBSCRIBE TO OUR NEWSLETTER
Subscribe to our mailing list and get interesting stuff and updates to your email inbox.