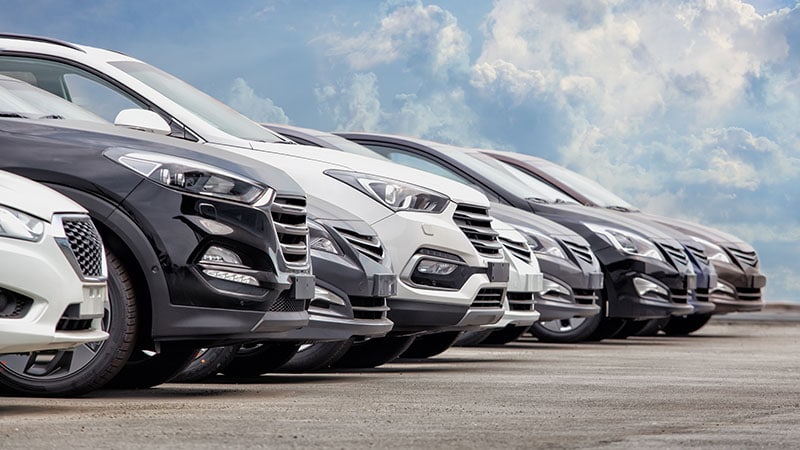 Car companies release new models every year, with much hype surrounding the latest innovations and new designs. As such, if you're a gent who's passionate about cars, then it's important to stay on top of the trending car brands. That way, you know you're getting the best option next time you decide to upgrade your ride or expand your collection. Some of the most popular car brands in 2022 are Mazda, BMW, and Subaru, based on looks, feel, reliability, comfort, and handling.

Best Car Brands of 2022
1. Tesla
Elon Musk's Tesla leads the pack in electric vehicle design and innovation. The original Roadster is still in the collection but has since been joined by the Model 3 and S sedans, Model X and Y SUVs, and the space-age-looking Cybertruck. Telsa ranks high in technological innovation and impressive driving distance. The Model 3 was also originally classified as the Best Electic Car in the Consumer Reports top picks. However, this was repealed due to changes in standard feature inclusions, such as dropping radar for camera-based automatic emergency braking.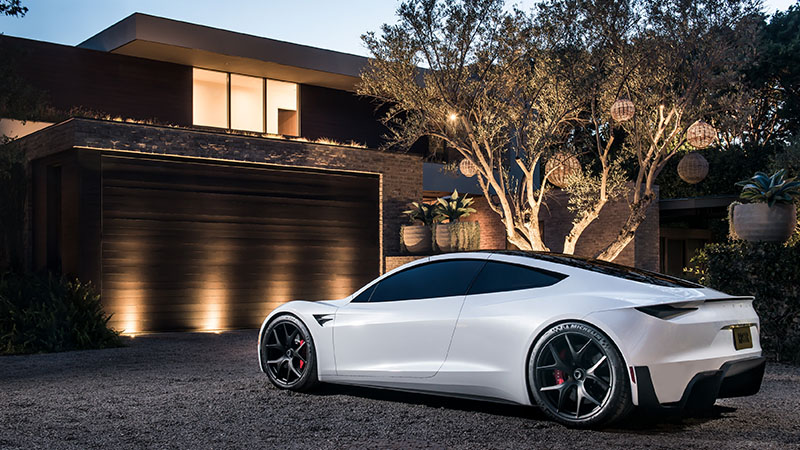 2. Mazda
Japanese car brand, Mazda, takes out the top spot as the best car brand of 2021. Not only did it score Best Overall, but it also took the top place in Best Overall Mainstream and Best Reliability, beating luxury brands like BMW, Tesla, and Porsche. The Mazda CX-30 is also listed in the top ten vehicles as the best Subcompact SUV. The company has been in business since 1920, with a brand essence to 'celebrate driving,' making fun-to-drive models across the range. As of 2020, the company had sales in over 130 countries and regions, with SUV/crossover vehicles, like the CX-3, constituting 52% of global sales.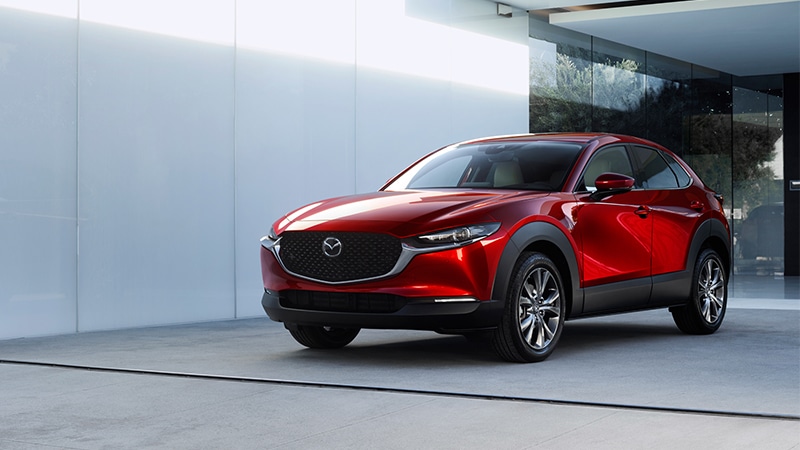 3. BMW
Runner up on the list is the German luxury car manufacturer, BMW, which is an improvement from the previous year. Technology, excellent comfort levels, fuel efficiency, and powertrain refinement are the cornerstones of the brand's reputation. The cars are fun to drive, with intuitive infotainment, good reliability, and stylish looks. There's also a focus on innovating production technology and sustainability, using intelligent materials, increased digitalization, and resource-efficient production.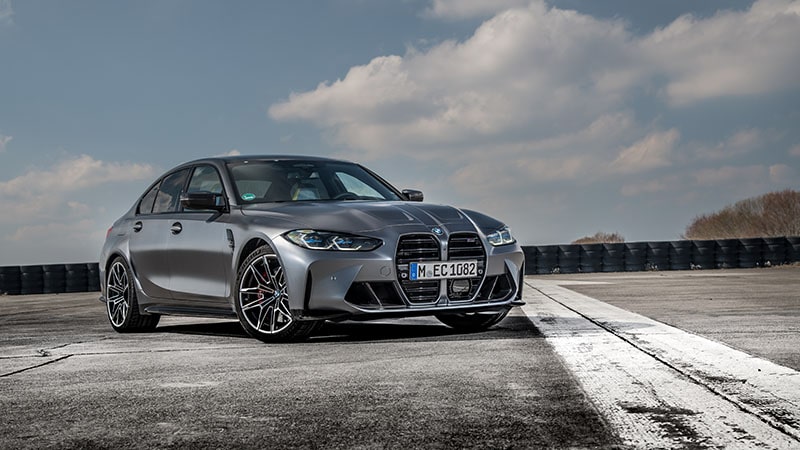 4. Subaru
Not only did Subaru come third in overall brand rating, but it also had two individual cars named in the top ten. The Forester is the Best Small SUV, while the Outback is the Best SUV/Wagon. Focusing on these kinds of vehicles is a winning formula, with the signature all-wheel-drive consistently leading the brand to be ranked high on the Consumer Reports Top Picks. The Japanese company has an engineering spirit that offers intelligent packaging of outstanding safety and driving performance in every vehicle.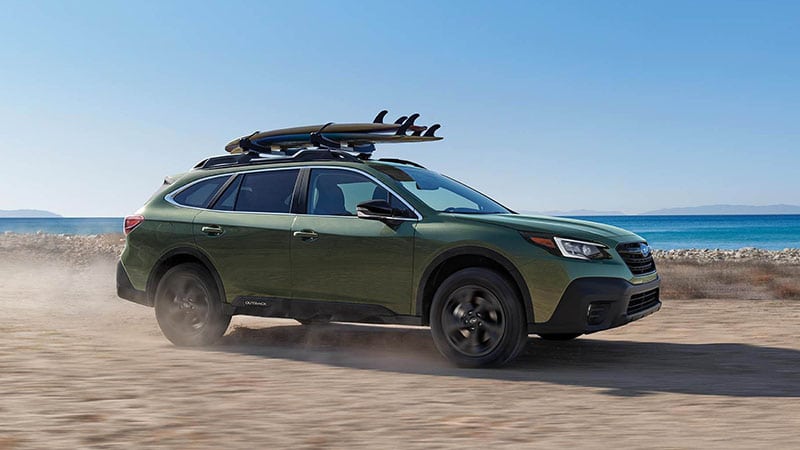 5. Porsche
Luxury brand Porsche is synonymous with both high-end sporty vehicles and race cars. While there is still a focus on the sporty models, newer additions to the range include SUVs like the Cayenne and Macan. All models boast beautiful interiors, excellent handling, and superb braking. The company can also claim the three-way tied title of Best Road Test Score Overall (tied with Audi and Tesla) in the Consumer Reports 2021 testing. Plus, it's the highest-ranking European brand for reliability in its SUVs.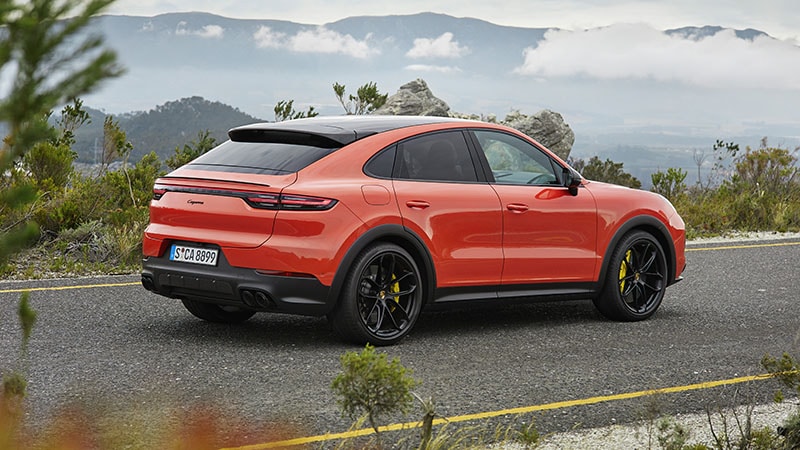 6. Honda
Moving up ten spots from last year, Honda showed the most improvement in the 2021 list. It always had a competitive fuel economy and energetic powertrains. However, the rise in the ranking was primarily thanks to advancements in reliability, with most models now boasting average or higher reliability. The Ridgeline took out top ranking for the Best Compact Pickup Truck with revised styling and an updated infotainment system. The latest innovation from the more than 70-year-old Japanese brand is the Honda SmartChargeTM beta program to reduce drivers' environmental footprints.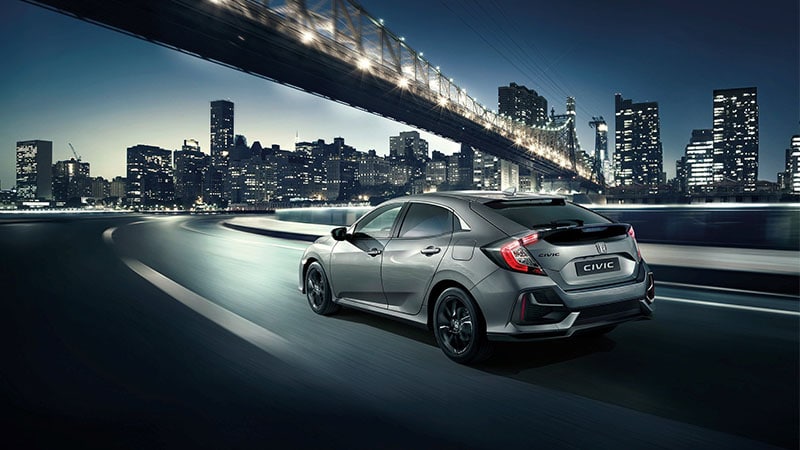 7. Lexus
The Lexus RX combines comfort, performance, safety, and reliability to win the Best Midsize SUV. Beyond that, the brand is all about luxury. It embraces Omotenashi, the Japanese spirit of hospitality, to anticipate and fulfill all your needs before you know you have them. Enjoy the latest innovations, including electrification, unrivaled comfort and attention to detail, and the most deluxe finishes. As the luxury arm of Toyota, you'll find Lexus in more than 70 countries and territories globally.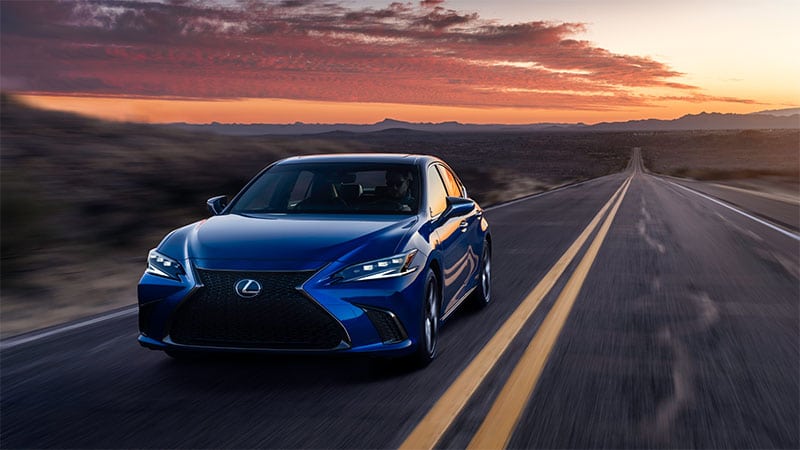 8. Toyota
Three Toyota vehicles ranked in the Top 10, while the company itself is number seven in the overall brands' rating. The Corolla is the Best Small Car, the Prius is the Best Hybrid, and the Camry is the Best Midsize Sedan. The Japanese brand is consistent in terms of reliability, quality, and customer satisfaction. Plus, all three of their top models also earned the Consumer Report Green Choice label, something that's increasingly important for consumers. This label means they're in the top 20% for lowest carbon emissions and pollutants, and it's the 18th year in a row the Prius has boasted the title.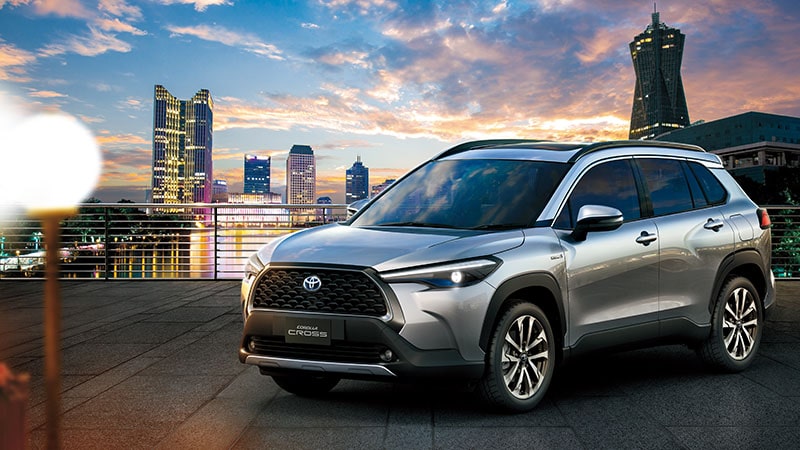 9. Chrysler
Best American Brand Overall goes to Chrysler, original makers of the minivan. There are currently three models, including the 300 sedan, Pacifica, and Voyager minivans. All have excellent storage capacity and intuitive infotainment and controls. The company is part of the Fiat Chrysler Automobiles group, which joined forces in January 2021 with Groupe PSA to create Stellantis, a leader in sustainable mobility. Plus, it's also one of the big three automotive manufacturers in the United States, along with Ford and General Motors.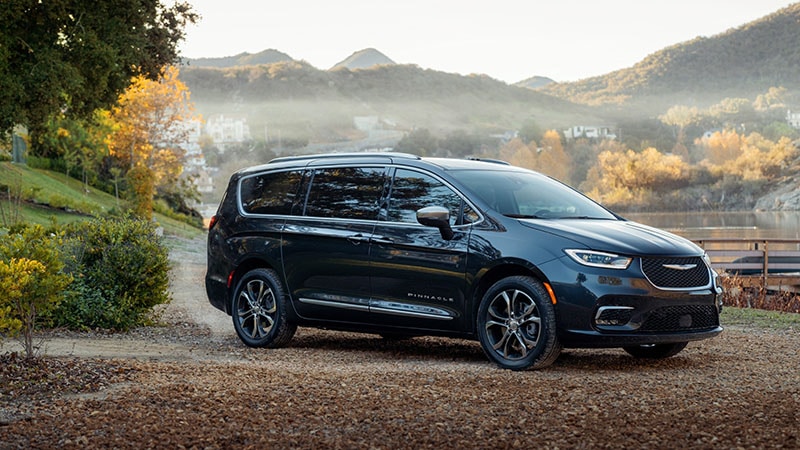 10. Buick
Buick sits under the General Motors (GM) umbrella and straddles the line between mainstream and luxury. It's more luxurious than the GM's mainstream brands but not quite the same standard as the flagship Cadillac. The current focus is the selection of SUVs that features small, compact, and mid-size options. Each has beautiful, signature interiors with inspiration in every detail, intuitive storage, quality infotainment and controls, and excellent reliability. However, the gas mileage doesn't quite meet the standards set by competitors.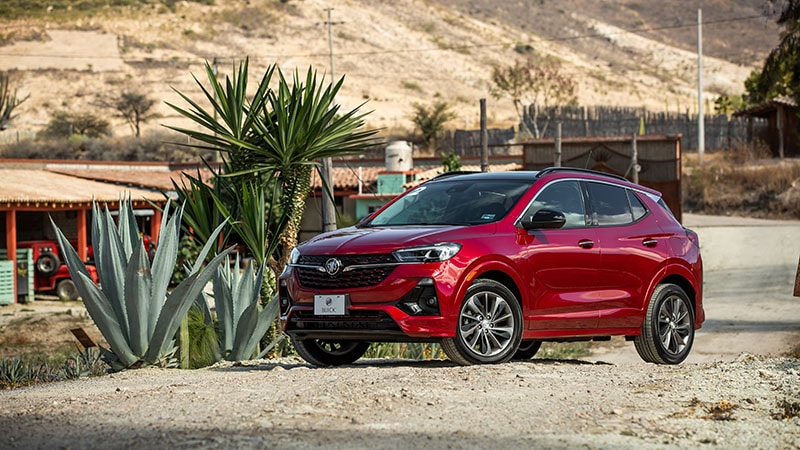 11. Hyundai
Hyundai has one of the largest fleets on offer with sedans, hybrids, a sports car, SUVs, and a pick-up truck. Most of the styles from this Korean brand are solid performers, with nice fit and finish, useful details, and good controls. As such, it's one of the most trustworthy brands. It also boasts a commitment to creating a better, smarter, more sustainable future, which is why the hybrid Ioniq is such a great challenger to the Toyota Prius.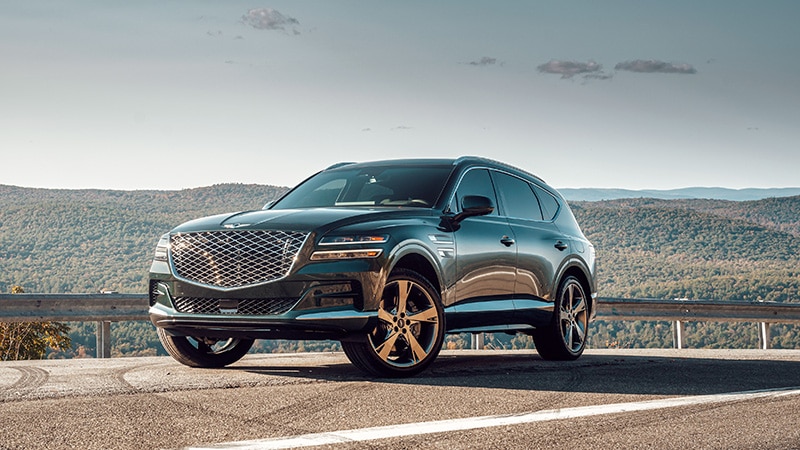 12. Audi
German luxury brand Audi tied equal third for Best Road Test Score Overall, with Porsche and Tesla. Sitting under the Volkswagon umbrella, the brand is known for its high level of elegance, including well-crafted interiors and style. However, it also boasts advanced technology, excellent performance, and the trademark Quattro all-wheel-drive system, which celebrated its 40th anniversary in 2020. It also has quite a large selection of vehicles, including sedans, wagons, sports cars, and SUVs. Sustainability and digitalization are the cornerstones of future development in a new era of premium mobility.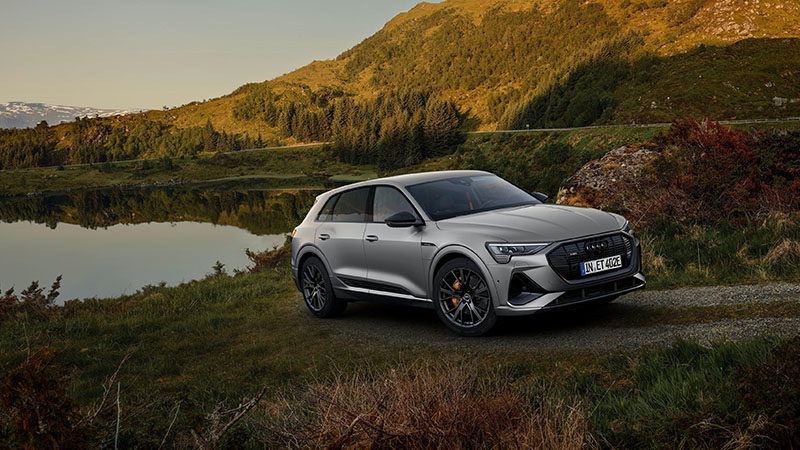 13. Infiniti
Launched in 1989, Infiniti is a division of Nissan, created to compete with the European and American luxury brands that were dominating the market in the 80s. The range includes a sedan, a sports car, and several SUVs. Many safety features come standard, which sets the brand apart, as does the quality fit and finish and strong powertrains. However, according to Consumer Reports, the performance and reliability outcomes vary across the range, while the infotainment is not as advanced as it could be.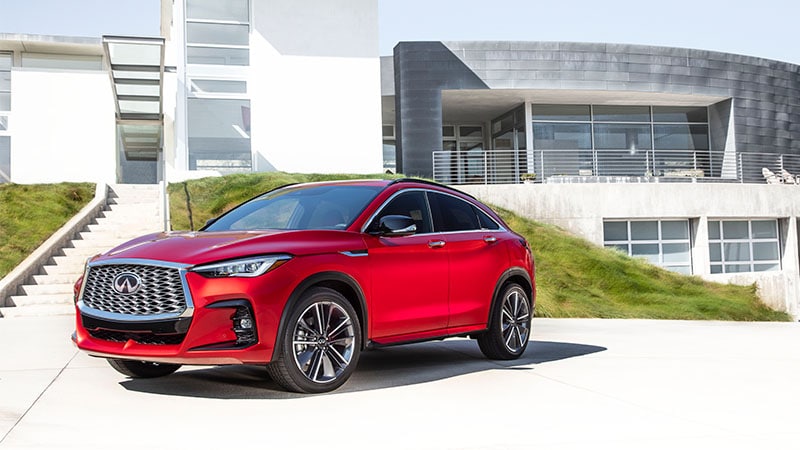 14. Nissan
Nissan sits in the middle of the pack because the test results fluctuate considerably across the range, which also happens to be quite large. Consequently, it's essential to do some research before committing to a model. However, most feature forward collision warning (FCW) and automatic emergency braking (AEB) which are both advanced safety features. As part of the Renault–Nissan–Mitsubishi Alliance, it's one of the world's largest vehicle manufacturers, with distribution worldwide.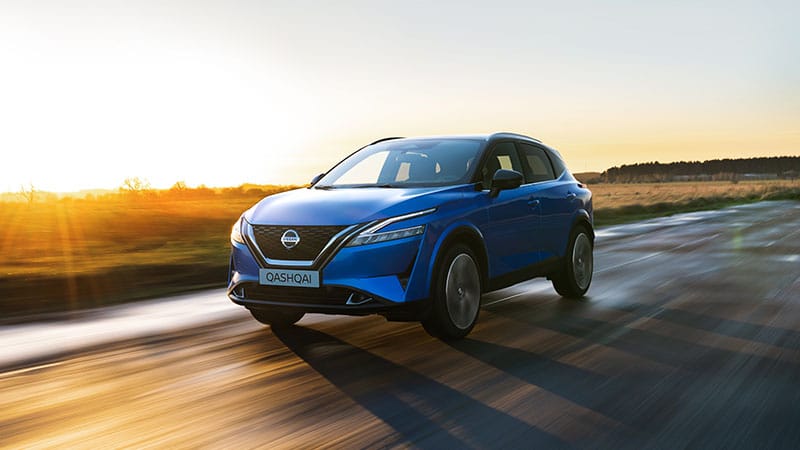 15. Dodge
It's all about muscle cars at Dodge, a division of Fiat Chrysler Automobiles. The Dodge brothers, Horace and John, founded the company in 1900, after initially supplying parts and assembly to other manufacturers, including Ford. The current range focuses on just three models — the Challenger, Charger, and Durango, an SUV. All are comfortable cruisers with a choice of engines depending on how much grunt you want. However, visibility isn't the best as design trumps functionality in this area.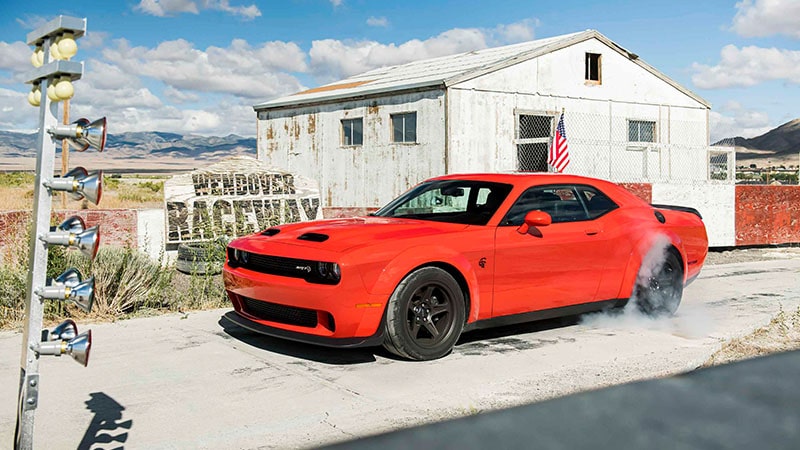 16. Genesis
Genesis is a South Korean brand founded in 2015 under the Hyundai Motor Group. It's the parent company's upscale brand, intended to compete with other luxury manufacturers, including BMW, Lexus, and Mercedes-Benz. According to Consumer Reports, the 2021 models in the small range display excellent handling balance, nice fit and finishes, and plenty of advanced driver systems as standard. Complicated controls are the one downside to the designs. Style-wise, look for the signature crest grille, single line along the side, quad lamps, and elegant interiors that embrace 'white space.'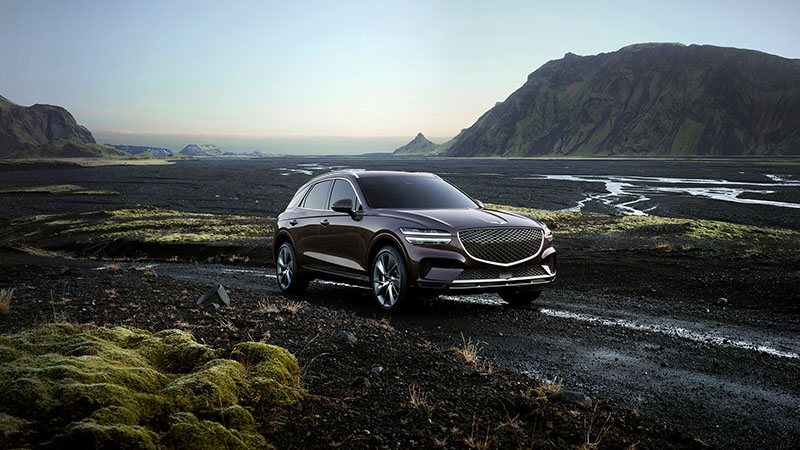 17. Mini
Mini is a quintessential Brtish brand, designed and engineered by BMW, but with a mixed bag of reliability in testing. Every car in the range is perfect for zipping around town, redefining urban life. Enjoy a go-kart feeling with ground-hugging designs, excellent agility, and brilliant maneuverability, which, combined with the compact size, makes parking a breeze. Environmentally conscious drivers can also choose the newer electric and hybrid cars, with the same unique character but fewer emissions destroying the environment.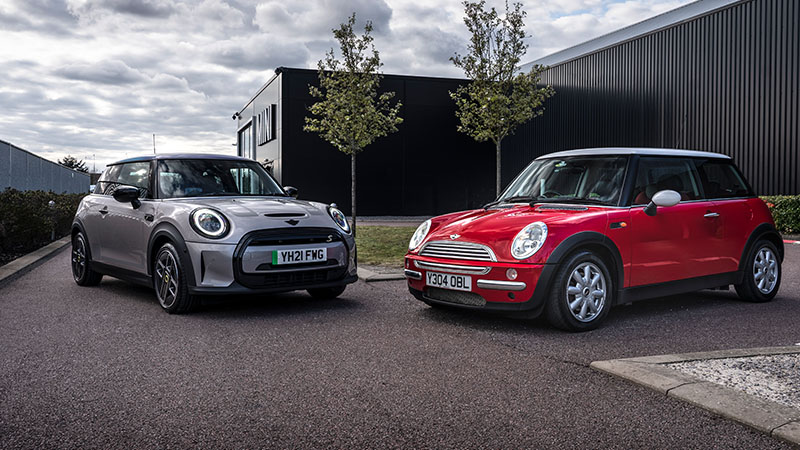 18. Volkswagen
The fun-to-drive factor is high in the Volkswagon vehicles. Generally, they're a comfortable ride, with a good fit and finish, agile handling, and a more premium feel than similar brands. Additionally, they feature FCW and AEB as standard in most models. However, the reliability lets the brand down, especially in the SUV models. The yet-to-be-released ID.4 is the latest innovation from the German brand. It's a long-range electric vehicle that has a striking road presence and a spacious, comfortable cabin.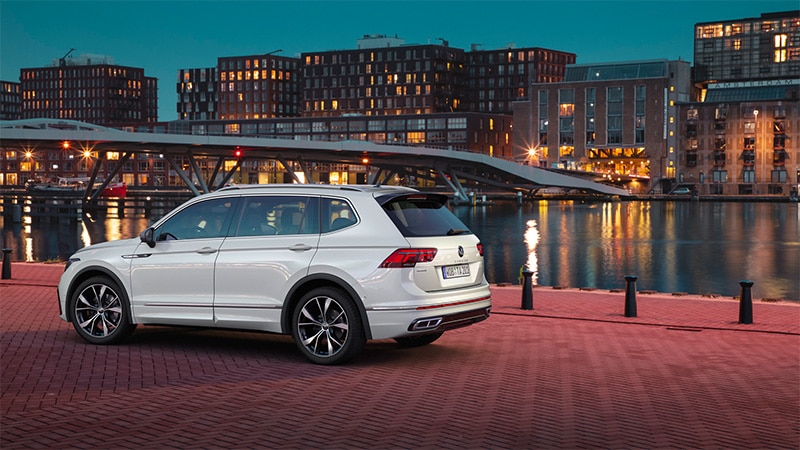 19. Kia
Founded in 1944, Kia is Korea's oldest motor vehicle manufacturer. It's now part of the global Hyundai-Kia Automotive Group, employing more than 40,000 people with sales in 172 countries. The brand is positioned as excellent value with lower price points but good value for money. It boasts an extensive range that includes small cars, sedans, SUVs, and minivans. Each is modern, stylish, and competent, with decent acceleration and fuel economy. Regular refreshers to both the design and range keep things up to date and innovative.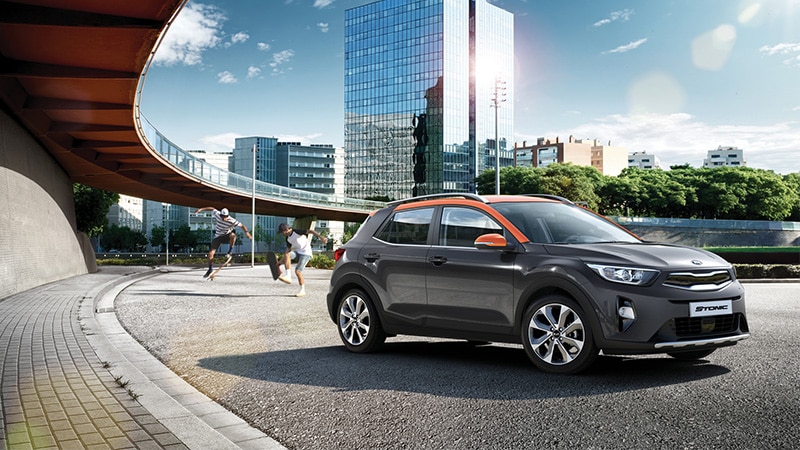 20. Volvo
Swedish brand Volvo has a reputation for being solid and safe. This reflects the spirit of omtanke, meaning caring, considering, and think again, which is core to the organization. Typical features in the cars include secure handling and comfortable seats. However, the ride can be a little stiff, and reliability is mixed across the board, with some models (S60/V60 and XC40) scoring high, while others were in the bottom ten. Despite the moderate rest results, innovation is key at Volvo, and one of the brand's biggest goals is replacing all combustion engines in its range entirely with electric cars only by 2030.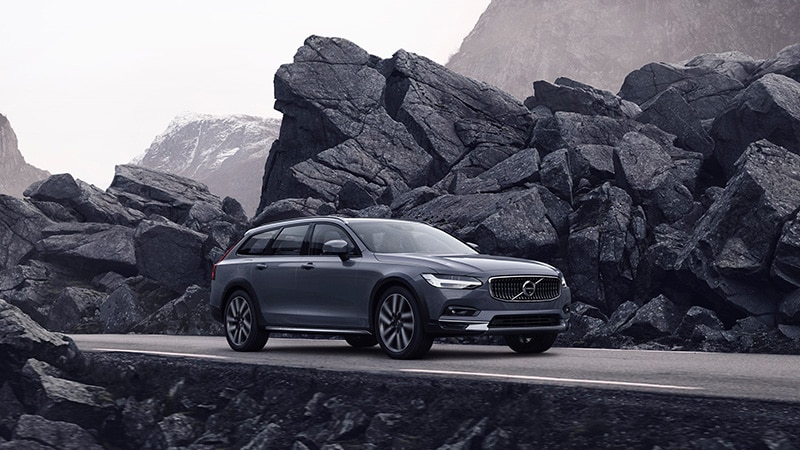 21. Mercedes-Benz
Janis Joplin once sang, "Oh Lord, won't you buy me, a Mercedez-Benz." Even though the brand is sitting at number 21, you might still be singing this to yourself. Some of the models, including the C, E, and S class sedans and GLS and GLE SUVs, performed well under scrutiny. In general, they had a plush, luxury ride, beautiful interiors and styling, crisp handling, advanced safety systems, and a quiet cabin. What let them down, though, was the reliability. The German brand also has some more affordable options, including the A-Class, GLA, and GLB SUVs with an innovative electric vehicle on the way. If you're looking for some celebrity-style street cred, choose the G-Class, also colloquially known as a G-Wagon (but good luck getting the Post Malone song out of your head).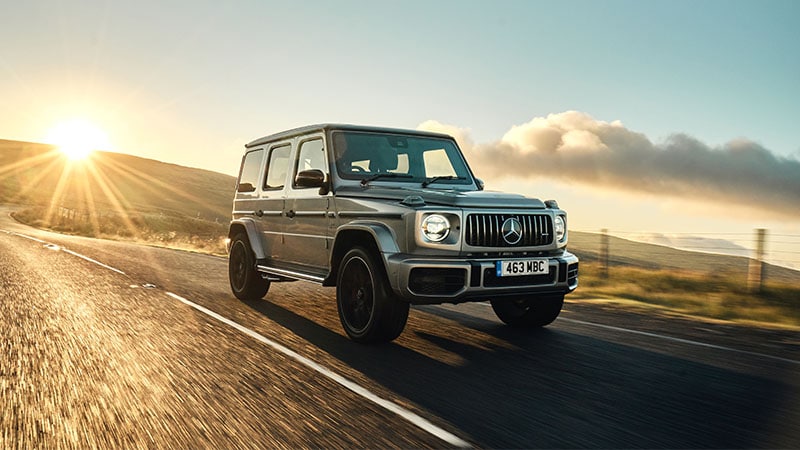 22. Cadillac
Innovation is coded into the DNA of GM's flagship brand, Cadillac. As such, the brand is reinventing how people drive through new technology such as Super Cruise self-driving and an increasingly connected experience. The recently renewed line of vehicles features bold styling and well-finished interiors for a luxury feel. Plus, the V series is the sportiest release yet, with a very engaging drive. While those models haven't been tested, reliability across the remaining models is a mixed bag.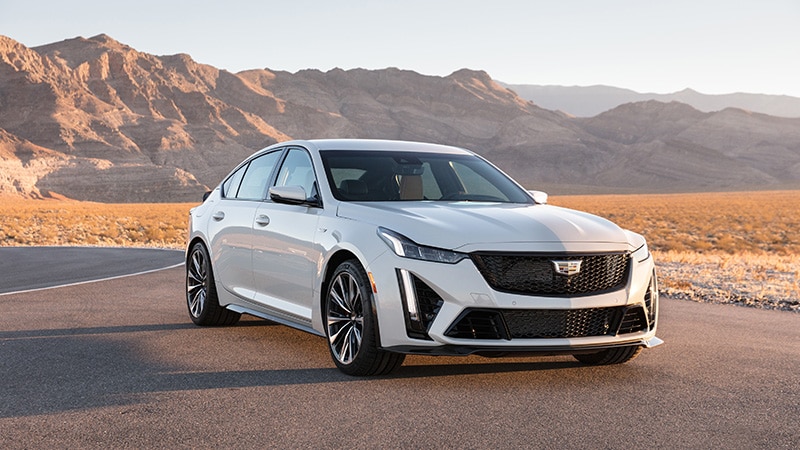 23. Acura
Honda's premium brand, Acura, was established in 1986 and is the first Japanese luxury car brand. The range includes a mix of sedans, SUVs, and a super-fast hybrid sports car, the TLX. Innovation, performance, and design are the cornerstones of the company; however, based on Consumer Report's testing, there are still some issues. This includes a clunky drive, less-than-ideal controls, and unreliability. All are factors that mean, as a premium brand, it doesn't quite meet the same overall standards as the European competitors.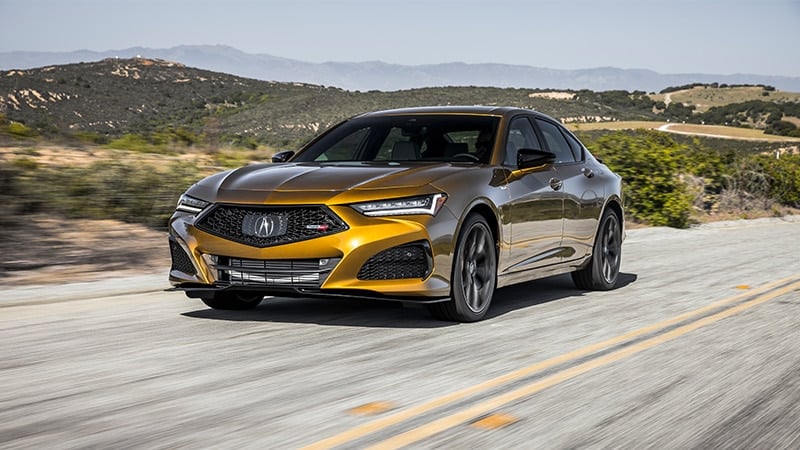 24. Chevrolet
While the sporty Camaro and Corvette remain key assets in the Chevrolet line, the American company, like many others, is shifting focus to SUVs. Examples include an all-new Tahoe, Trailblazer, and Suburban. There's even a new all-electric option, the Bolt. All of this aligns with the goals of creating peace of mind, a better world, a smarter future, and a fresh perspective. Regarding the test results and its position in the list, the infotainment system is incredibly easy to use, but the fleet is, unfortunately, let down by reliability, sitting in the bottom half of the rankings.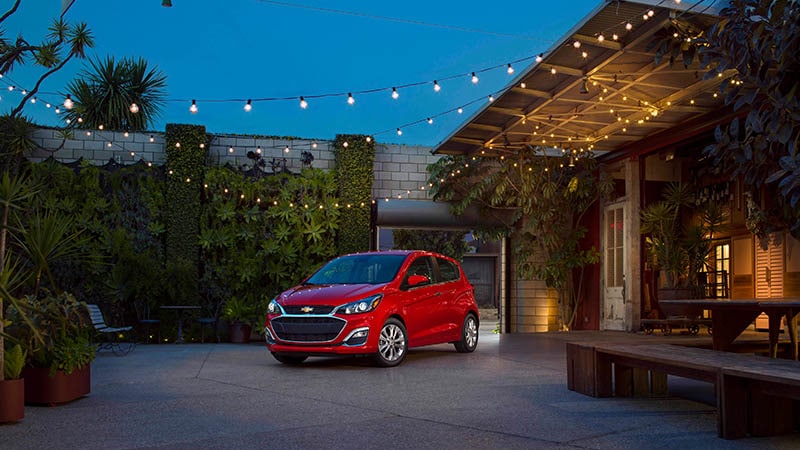 25. Ford
Ford has been a pioneering brand since its inception in 1903. This is continued today through the Ford Smart Mobility plan to lead in customer experience, connectivity, and autonomous vehicles. The brand also has a reputation for good handling, excellent shock absorption, and a solid ride. Like many other manufacturers, there's a shift towards SUVs and pick-up trucks, as well as electric vehicles. Despite decent performances in the former two categories, the only car to score above average in reliability is the Edge SUV, resulting in a low position on the list.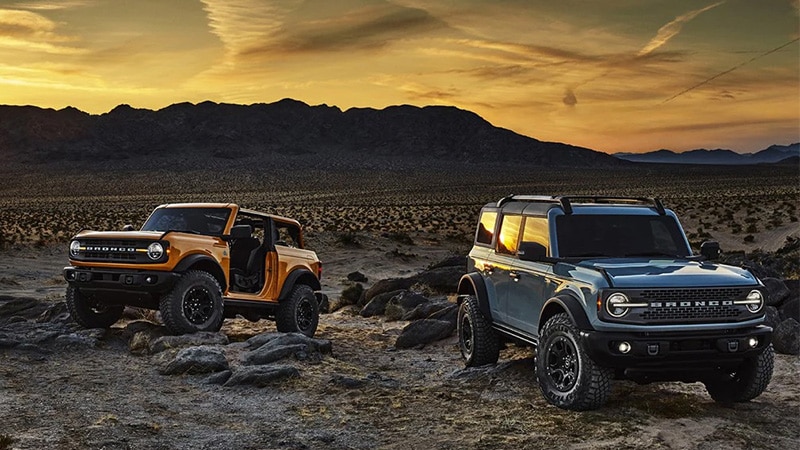 26. GMC
It's all about trucks and SUVs at GMC, where they've been manufacturing them since 1912. Sitting in the General Motors family, the American brand shares many mechanical and construction similarities with the less premium brand Chevrolet. However, this does mean, comparatively, they don't stand out as much as they could. Despite this, there are still some significant innovations coming out of the brand, including the world's first all-electric super truck, the Hummer EV. Regarding the Consumer Reports testing, reliability is mixed across the collection ranging from better to below average, so check the rating on each model individually.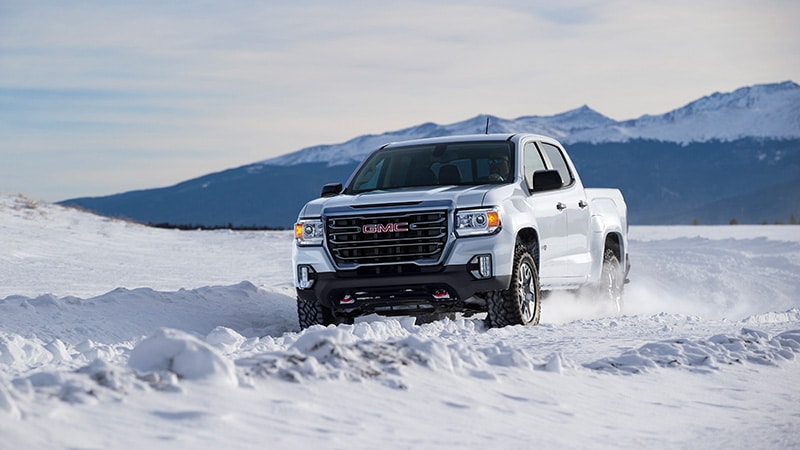 27. Jaguar
Luxury British brand, Jaguar, is known for powerful engines, excellent comfort, driving agility, and of course, a distinctive aesthetic. These cars make you feel things. They're sleek and sit low to the ground, which looks great and adds to the drive but can be tricky to get in and out of elegantly. Electrification is the next frontier for the company, with the release of the all-electric I-PACE, which takes inspiration from the race track. However, reliability and slow infotainment systems are the two major areas where the brand lost points in the ranking.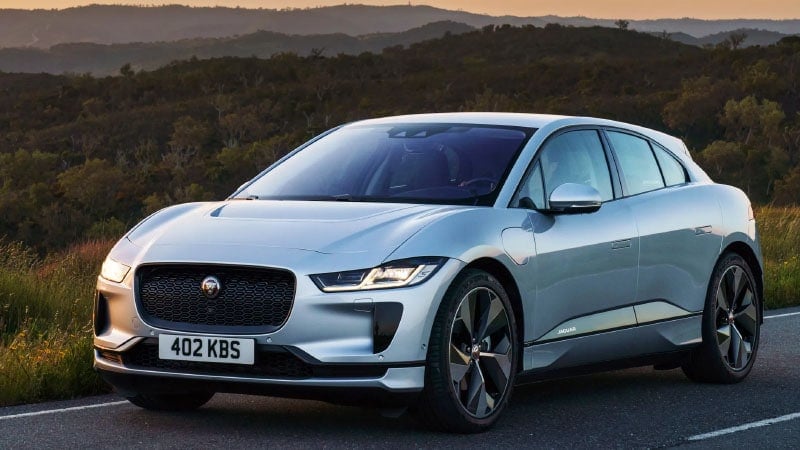 28. Lincoln
Ford owns Lincoln, and consequently, the brands share much of the same powertrains, platforms, and technology. However, as a luxury brand, Lincoln is better equipped and much plusher, with insightful technologies, connectivity, and interior amenities. The latest focus is on SUVs only, like the Navigator and Aviator, which demonstrated a decent ride and handling. However, like many brands towards the bottom of the list, reliability is the fall point.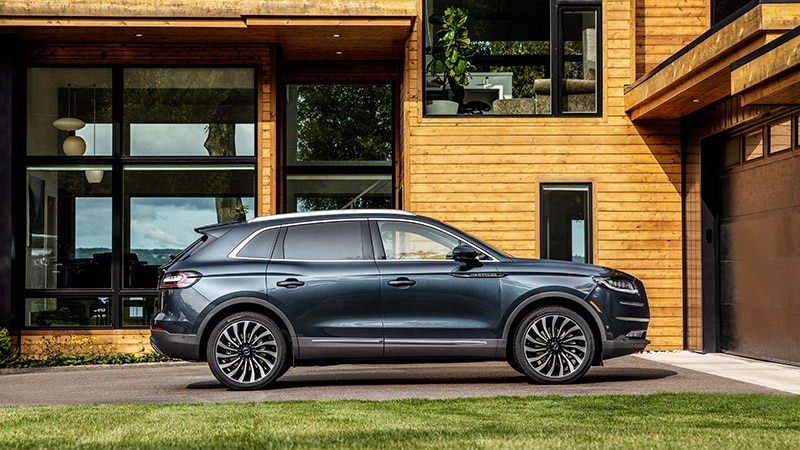 29. Jeep
Jeep fans tend to be loyalists. The brand portrays a rugged essence full of adventures, but in reality, they can be a bit uncomfortable, not great on fuel, and lacking in interior fit and finish. Having said that, off-road adventures across all kinds of landscapes aren't taken for the first-class comforts, so reflecting that in your ride is less essential. An exception is the Grand Cherokee, which has the highest road test score from the range with excellent handling, high comfort, and easy controls. The American company is part of Chrysler but was included in the recent merger into Stellantis.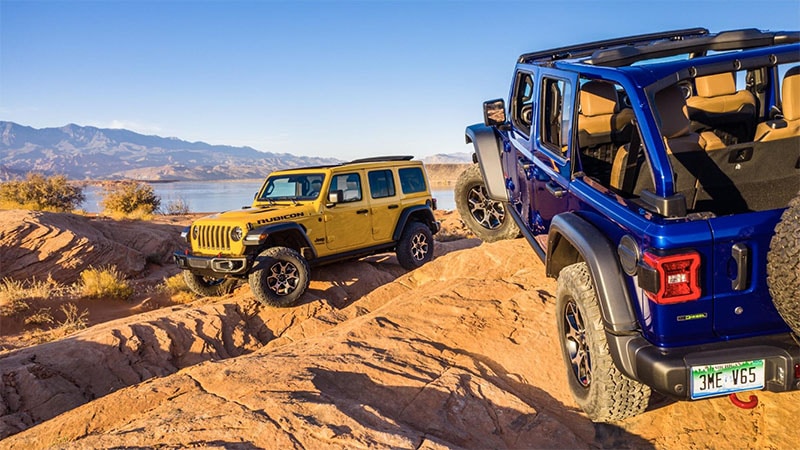 30. Mitsubishi
Unfortunately for Mitsubishi, its vehicles were largely unsuccessful in the 2021 Consumer Reports testing. The collection consists primarily of SUVs like the Outlander and Eclipse, including some electric options. There are also a couple of small cars like the Mirage and Lancer. Not all vehicles were tested, but those that were qualified for a participation medal at the most. One of the biggest positives for the brand is the inclusion of standard active safety features like FCW and AEB with pedestrian detection, resulting in a safe ride.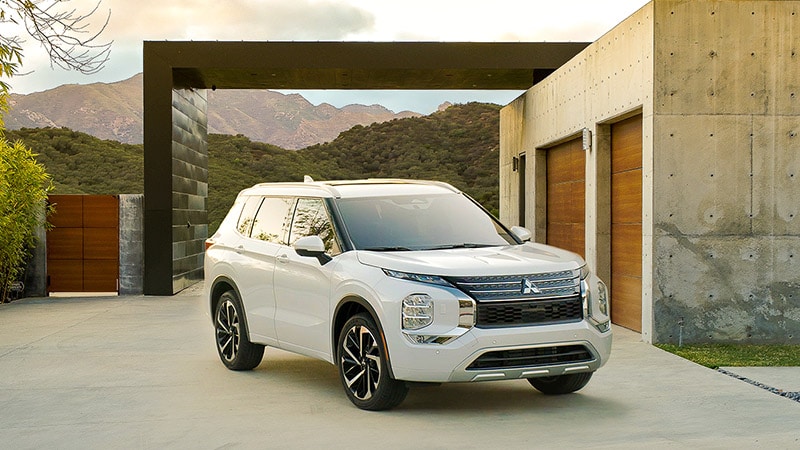 31. Land Rover
Despite presenting an image of cross-country ruggedness, Land Rovers are second from the bottom on the 2021 Consumer Reports list. First introduced in 1948, the English brand was a utilitarian design for off-road adventures. Now, it's positioned as a luxury brand, favored by the upper class, and more likely to be seen at the country club than traversing the country. While the interiors are plush and comfortable, reliability lets the brand down. However, if you are looking for the best off-road capabilities, the Defender, Range Rover, and Discovery remain first-class and an excellent choice.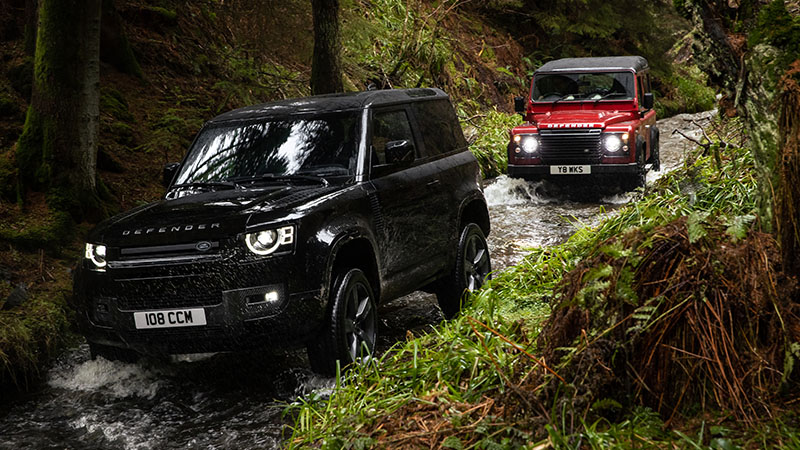 32. Alfa Romeo
Italian company Alfa Romeo has the unenviable position of last in the 2021 rankings. While technical evolution and driving pleasure are at the soul of the company, its place in the list is low based on reliability and human factors. Nonetheless, the designs ooze Italian charm and character and have excellent, sports-car-like handling, with distinctive engine sound. The brand is based in Turin, Italy, and has been around since 1910. Plus, it's also involved in motor racing since 1911, hence the excellent handling across the collection.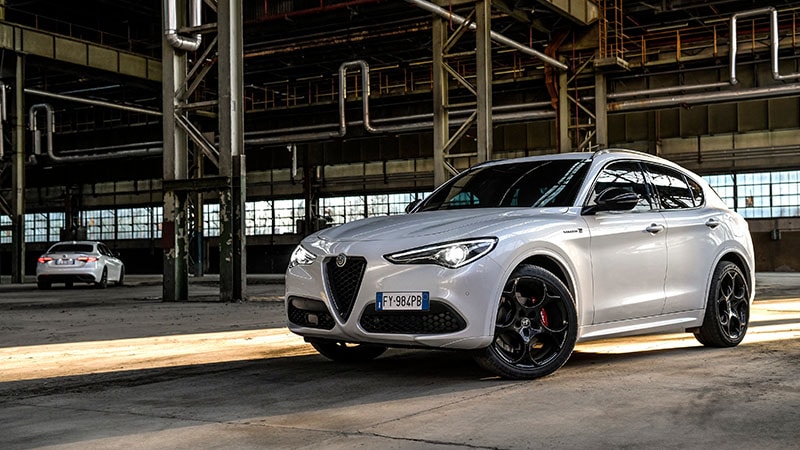 How The Car Brands Are Tested
Consumer Report's testing process is one of the most vigorous. Plus, it's also the most independent, as each car is purchased, not loaned, or gifted from manufacturers. That means the publication can be unbiased and dedicate sufficient time and effort to testing. The Auto Test Centre is a vast complex, across 372 acres, with a 3,500-foot handling course, a 4,400-foot straight, a 33 percent grade rock hill, an accident avoidance course, and a brake-test straight. There is also a staff of over 30 people who spend thousands of miles and hours testing various vehicles in all conditions, including driving at night and in the wet. Evaluation is provided on numerous aspects from safety systems and emergency handling to cargo space, and fit and finish. It's important to note that to be included in the report, at least two models must be tested, eliminating some brands.
Acceleration
While fast acceleration provides Fast & Furious style fun, it's also crucial for safe highway merging and accident avoidance. Testers measure acceleration with the help of advanced GPS technology for precise recording of time, speed, and distance. The cars travel along a flat pavement straight, in sprints from 0-30mph, 0-60mph, and quarter-mile runs. Trucks and SUVs have more rigorous testing by repeating the tests while towing a trailer.
Advanced Safety Systems
Advanced safety systems refer to smart technology built into vehicles to help avoid collisions. Some of the most common include forward collision warning (FCW), which alerts the driver to a potential crash, and automatic emergency braking (AEB), which automatically applies the brakes to prevent hitting obstacles or lessen the impact. Pedestrian Detection (PD) detects people as well as larger objects. These common safety systems are tested via lane markings and driving towards both a foam car and target dummy at 20mph.
Braking
The ability to stop quickly and effectively can be life-saving. As such, testers evaluate each vehicle's ability to brake from 60mph to standstill on both wet and dry roads. The stopping distance is measured using a precise GPS device. The brake-pedal modulation, or system responsiveness to pedal pressure, is also assessed.
Child Seats
Baby seats can be tricky to install, especially on a lack of sleep and with baby brain. This test checks how easily users can install child seats safely and correctly. In a different testing set, independent of any cars, Consumer Reports also evaluate various infant car seats and booster seats for design and safety. Consequently, if you've got a new baby on the way, you can check out that list too.
Controls and Displays
It's important for the controls and displays that let you change the music, answer phone calls, adjust navigation, and switch up the climate control to be ergonomic and easy to use. This is for both safety (so you can keep your eyes on the road) and comfort. Staff maintains logs while driving the vehicles for months at a time, reflecting real-life experiences. Plus, specially trained engineers assess how easy it is to interact with the various controls while driving. They're experts in ergonomics and human factors, so they can provide a more scientific evaluation in addition to the 'lived in' assessment.
Driving Position, Access, and Accommodations
People come in all shapes, sizes, ages, and abilities, which means not all cars will suit everyone. The driving position, access, and accommodations evaluate how well a vehicle adapts to different drivers and passengers. As such, staff of all sizes, genders, and ages test out every seat in the car, how easy it is to get in and out; how well the seats, controls, and pedals adjust; how much room there is; and how easy it is to get comfortable behind the wheel. Seat comfort is also evaluated by comfort, space, and support.
Emergency Handling
How well a car handles unexpected obstacles is incredibly important. To assess this, testers take the vehicle through a handling course without using the brakes or throttle and follow a traffic cone-marked path that emulates swerving. They repeat this at increasing speeds until the car hits the cones. The success is measured using a laser-beam-based device that records and monitors entry speed. Additionally, they also test on-limit handling, pushing the car to the limits of its cornering capability to reflect approaching a turn too fast. Ratings are given for how secure, controllable, and forgiving the vehicle is.
Handling
Testers take the car for a cruise on the facility's 3500-foot curvy road to see how well it corners.
Fit and Finish
Getting from A to B is the key purpose of a car, but it's nice for the car to look and feel good, too – it makes the journey that much more enjoyable. As such, the fit and finish of each vehicle's interiors are assessed by experienced engineers. Testers look for quality and well-installed trims, matching panel textures, and the tactile qualities of plastics, leather, and fabrics. They also check practical items such as cup holders are sturdy and placed in logical locations and look out for poor or rough finishes.
Fuel Economy
All cars have government EPA quoted feul-economy figures, plus manufacturer claims. However, independent testing is just as valuable to verify these assertions. That's why Consumer Reports runs its own test. They use a precise fuel-flow measuring device installed on the fuel line to measure consumption. Then the car is taken through two scenarios, including a two-way public highway drive at 65mph and a suburban driving simulation at the track, which includes predetermined acceleration, braking, and idling time.
Headlights
Clear, moonless nights set the backdrop for testing headlights. Vehicles travel along 1,000-feet of a level roadway at the testing facility. This length is set up with a series of black targets at specific intervals that let the headlight specialists measure the reach, intensity, width, and evenness of both high and low-beam lights. They also look for glare effects, where light can be reflected, and check the sharpness of the transition of light. Sharp light cutoff can reduce the light's range on uneven roads.
Lane Guidance
Many cars feature a camera and alarm system that advises you if you're drifting out of your lane. Consumer Reports test these features in a safe and controlled environment at the complex, using meandering lane markings along the straight track. This evaluates how different systems, such as lane-departure warning and lane-keeping assist, interpret, and react to the roadway.
Off-Road Capability
If a vehicle is made for or advertised as ideal for off-road driving, this gets tested too. These SUVs or pick-ups are driven on varying terrain to evaluate both the four-wheel-drive system and the driver's ability to modulate the throttle. Additionally, the traction, ground clearance, and axle articulation are also assessed.
Ride Comfort
A smooth, comfortable ride, regardless of the road, is going to make your journey so much more pleasant and enjoyable. Testers take each car along a 30-mile loop, following a set of different speeds over varying terrain, including bumps, undulations, and highway driving. They check how well the suspension absorbs and isolates, noting if it feels choppy, stiff, tender, or floaty. They also tune into motions such as side-to-side rocking and fore-and-aft pitching, which can contribute to discomfort and car sickness.
Routine Handling
Testing all these specific features and design details certainly gives excellent and valuable data. However, knowing how a car handles during a general, routine drive is also important for understanding the car's agility and fun-to-drive factor. That's why testers take a 30-mile loop on local roads to see how each vehicle travels. The terrain varies from smooth highways to country backroads, and trained engineers look for steering response, steadiness over bumps, and body lean (because playing 'corners' is only fun as a child!). The turning circle, and therefore the ease of parking and maneuverability also get assessed.
Safety Features
There is no crash-testing at Consumer Reports; all of that data comes from the government and Insurance Institute for Highway Safety crash-test results. However, testers do look at other aspects. This including checking the seat belts for how easy they are to put on and adjust, where they're positioned, and if they have features that improve performance. Staff also check the headrests for height and position to minimize whiplash injuries for all kinds of passengers and drivers. Finally, each car is fitted with varying size child seats to see how conducive the safety is for carrying children.
Tires
Just like a good pair of shoes will have you walking comfortably and safely all day, the same applies to tires and cars. There are up to 12 tests for tires, with the company assessing up to 50 models per year from different brands and for various vehicles. Track testing looks at how well tires perform on wet and dry roads. This includes stopping, hydroplaning risk, and how they ride on bumpy roads. Plus, they also get an ice braking test to see how well they go for users in snowy and icy locations. Lastly, tread life is estimated for a cost per 100 miles by driving for thousands of miles of a road course in west Texas and measuring the resultant wear.
Transmission
Sound transmission means a smoother, more pleasant drive and appropriate power for different situations. To assess automatic transmission, testers look at responsiveness, smoothness between gear changes, appropriateness of change and gear selection, and speed of change. Then, for manual gear shifts, they look at the gear action, gear ratios, and clutch actions, including effort, catch point, and pedal travel.
Trunk and Cargo Space
Lastly, you want to know there's enough room for hauling your gear around. Testers measure the capacity of closed cargo spaces using a set of standard-sized suitcases and duffle bags (the best way to know if you've over-packed for your next vacay!). Then for SUVs, wagons, and minivans, testers use an expandable pipe-frame box. The volume is determined by how large the box can be, yet still slide in the rear opening, with the seats down and the rear gate closed. Of course, anyone who's been in an IKEA parking lot will know that furniture Tetris can go a long way to increasing that volume!
FAQs
What are the top 10 car brands?
The top 10 car brands are Mazda, BMW, Subaru, Porsche, Honda, Lexus, Toyota, Chrysler, Buick, and Hyundai.
Which car brands are the most reliable?
The most reliable car brands are Mazda, Tesla, Toyota, and Lexus.
What are the worst car brands?
The worst car brands, according to Consumer Reports, are Alfa Romeo in the bottom position, with a score of 44, and Land Rover and Mitsubishi just slightly better with 46 each.
What is the best car brand for the money?
The best car brand for money will vary slightly between countries; however, you'll get a good bang for your buck with brands like Toyota, Honda, and Kia.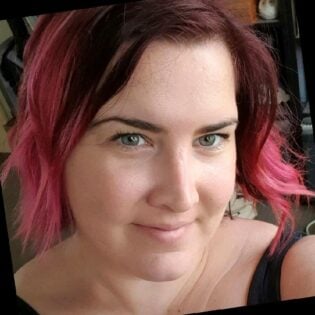 Alexandra Linde is an experienced writer holding a bachelor's degree in Journalism. She is the owner of Alexandra McKiterick Creative and has expertise in travel, fashion, fitness and lifestyle. Alex has previously written for Flightcenter, Travello, and Backpacker Deals.
SUBSCRIBE TO OUR NEWSLETTER
Subscribe to our mailing list and get interesting stuff and updates to your email inbox.