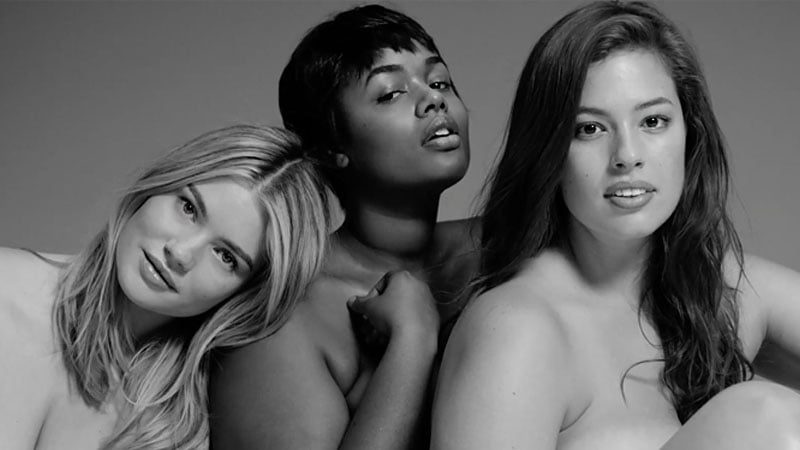 Beauty comes in all shapes and sizes, as these sexy plus-size models prove. From industry veterans who carved a hard-earned path to fresh faces mixing things up on the fashion scene, these women own their curves. Each is passionate about body positivity and learning to love yourself and your body as is, despite traditional beauty industry aesthetics. From the covers of Vogue and pages of Sports Illustrated to Fashion Week runways and campaigns, these are the most beautiful plus-size models in the world.
1. Anita Marshall
Originally from Boston, Anita Marshall is a beautiful plus-size model now based in New York. Her impressive resume includes walking for labels like Tommy Hilfiger X Zendaya and Savage X Fenty – both of which celebrate powerful women. In 2020, Anita appeared as a Sports Illustrated Rookie in their famous swimsuit edition, showing off her curves in a stunning Dominican Republic photo shoot. Finally, she's also appeared in publications like Byrdie, Vogue, and Elle, plus worked with brands like Target, Macy's, and Monif C.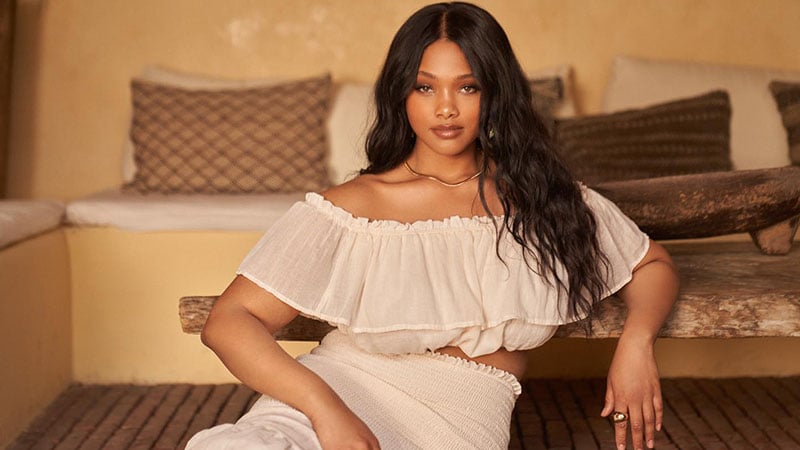 2. Ashley Alexiss
Blonde bombshell Ashley Alexiss has enviable curves. As a lingerie model, Sports Illustrated Swimsuit entry, and CEO of Alexiss Swimwear, she's more than used to showing them off too. Her luxury swimwear brand is made in the USA with designs to celebrate curves and confidence. In addition to lingerie and beachwear, she's walked the runway for labels including Ralph Lauren and Diane von Furstenburg. In print, she's appeared in campaigns for Good American and Fashion Nova, a brand for which she's a curve ambassador.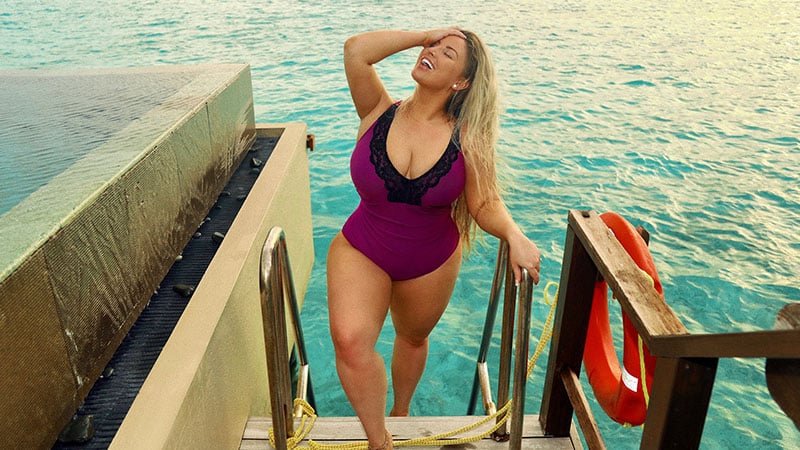 3. Ashley Graham
Perhaps the most well-known plus-size model, Ashely Graham, helped break down barriers and blaze the path for other curvy beauties. She was the first size 16 model to grace Sports Illustrated's annual Swimsuit Issue and has modeled for designers such as Dolce & Gabbana and Rag and Bone. Lingerie label Knix also recently launched an inclusive collaboration with Ashley to help connect with your sexual self. Hear more about her life and experiences with weight, confidence, and motherhood on her podcast Pretty Big Deal.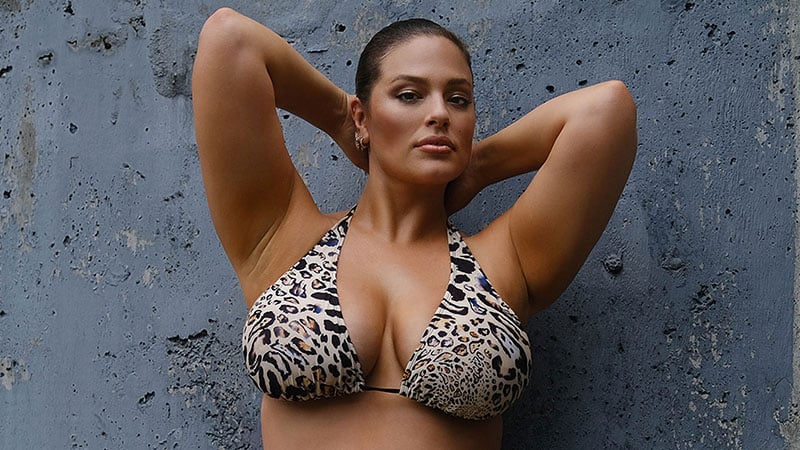 4. Barbie Ferreira
Barbie Ferreira is a beautiful plus-size model and actress and an outspoken supporter of the body positivity movement. In 2016, her untouched images from an Aerie campaign went viral, with fans celebrating the unedited snaps. Other brands she's worked with include Levi's YSL Beauty and H&M. She's also walked several Fashion Week runways and graced the cover of the Cosmopolitan US alongside other curvy models like Ashely Graham and Tess Holliday. On-screen, she's best known as Kat Hernandez in Euphoria, while other credits include Divorce and Unpregnant.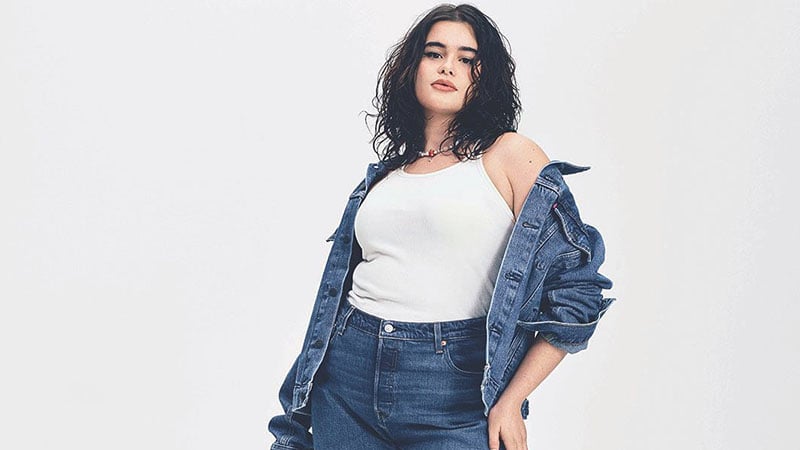 5. Brielle Anyea
With a focus on body positivity and encouraging diversity in fashion, plus-size model and influence Brielle Anyea is making her mark on the industry. In 2020, she was a Sports Illustrated Swimsuit search finalist, showing off her stunning curves with an iconic photo shoot. She's also featured on the cover of Glamour magazine and worked with inclusive brands such as Panache, Pretty Little Thing, and ASOS.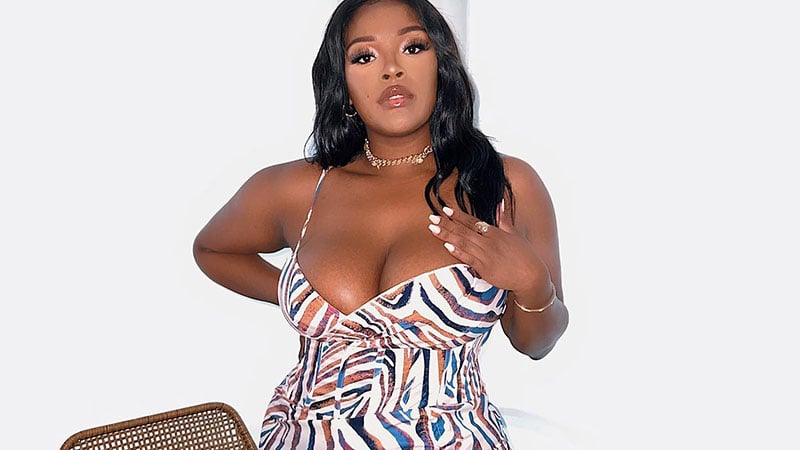 6. Candice Huffine
Candice Huffine is no stranger to glamour. She has, after all, featured in many of the most exclusive magazines, including Vogue, Elle, and Grazia. Meanwhile, on the runway, she's worn luxury brands such as Prabal Gurung and Christian Siriano. Other companies in her portfolio include Henning, Victoria's Secret, Lane Bryant, Fossil, and New York & Company. Beyond modeling, Candice is also the founder of DAY/WON Activewear. It's a sustainable and size-inclusive brand with styles in 0 to 32 – all made in the United States.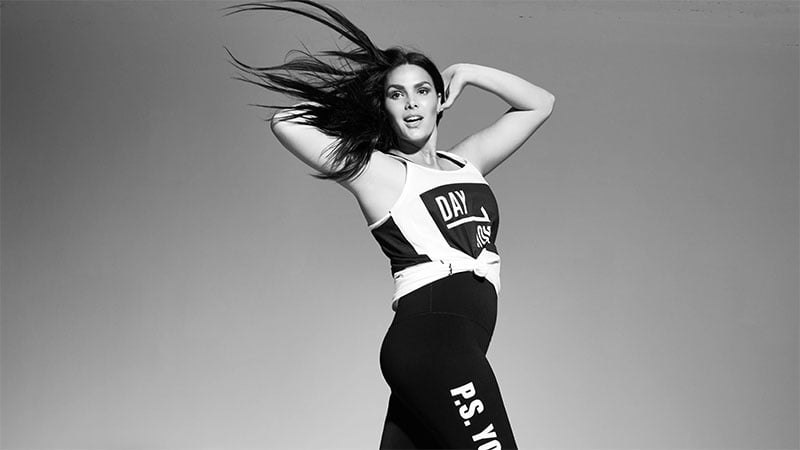 7. Clementine Desseaux
Not only is Clementine Desseaux a gorgeous plus-size model, but she's also a business owner, podcast host, and activist. Born in France, she started modeling after entering an American Apparel contest. Since then, she's worked with brands like Valentino, Christian Louboutin, and The Outdoor Voices. She's an advocate for more diversity in the fashion industry and launched the All Womxn Project, dedicated to empowering womxn and girls through hosting events, campaigns, and providing safe spaces. Additionally, Clementine runs Bonjour Creative, an art direction, and production agency, plus hosts a podcast called pod•gasm, where she discusses sex, dating, relationships, and self-love.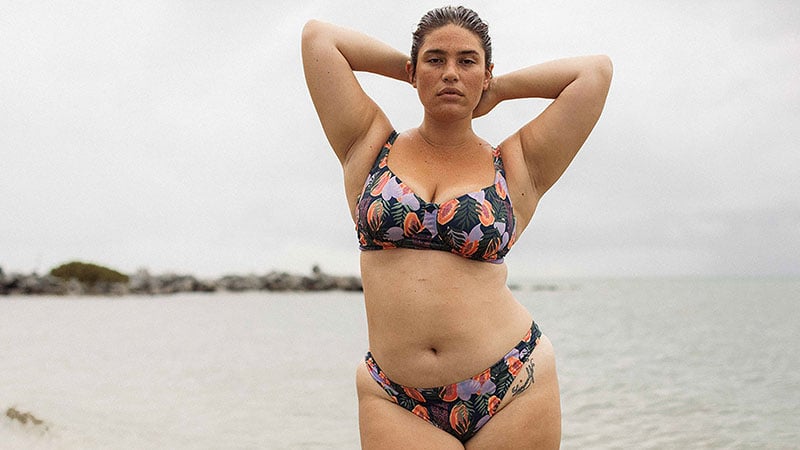 8. Crystal Renn
American plus-size model, Crystal Renn, holds a unique place in the fashion industry, having worked as both a straight-size and plus-size model. After being discovered at just 14, she developed an eating disorder in an effort to fit industry standards. However, as part of her recovery, she gained some weight and relaunched her career as a plus-size model, becoming a muse of Jean Paul Gaultier. Her impressive resume includes campaigns for Mango, Jimmy Choo, and Chanel, plus runway appearances for Zac Posen, Chanel, and Jean Paul Gaultier. She also appeared in a Sports Illustrated Swimsuit edition. On top of being a model, Crystal is also an author, with her book Hungry detailing her experiences in the fashion industry.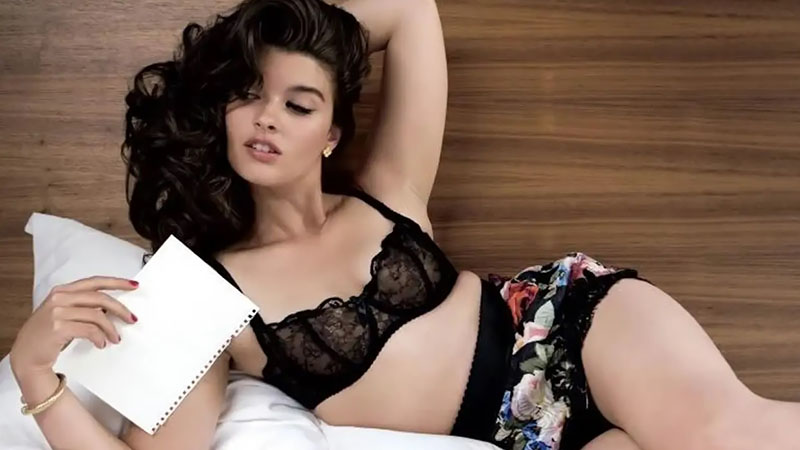 9. Denise Bidot
Denise Bidot is a beautiful American-Puerto Rican plus-size model. With a long career behind her, she's been an advocate and pioneer for more curvy bodies in the fashion industry. Her impressive resume includes working with brands like Savage X Fenty, Swimsuits for All, Old Navy, Chromat, and 11 Honoré. In 2016 she launched the #NoWrongWay movement encouraging people of all shapes, sizes, and colors to claim their beauty. Finally, one of her newest projects includes a design collaboration with the department store Kohl's.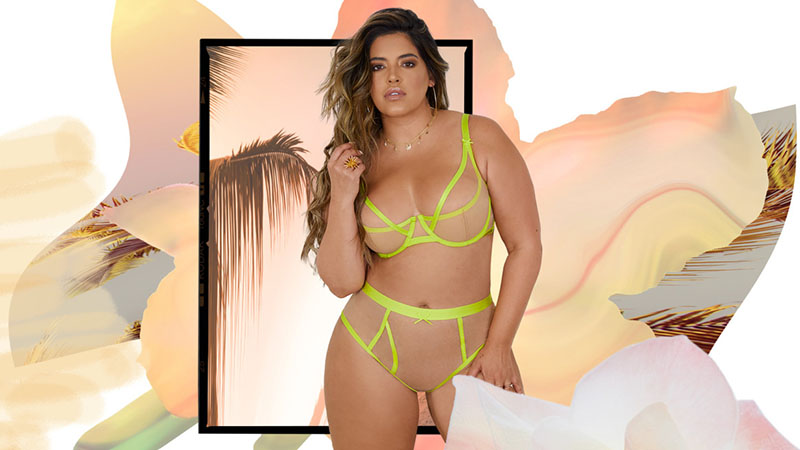 10. Felicity Hayward
British babe Felicity Hayward is all about #IncludingTheCurve. As a beautiful plus-size model, she's worked with brands like Playful Promises, MAC cosmetics, ASOS, and L'Oreal. However, she still sees significant room for improvement in body inclusivity in the fashion industry and on the runway. As such, she is all for supporting independent designers and labels that do offer full-size ranges. Away from fashion, she wrote a book (with a corresponding TedX Talk) called Does my Butt Look Big in This and co-hosts the Bad Moon Rising podcast alongside Ashleigh Skinner.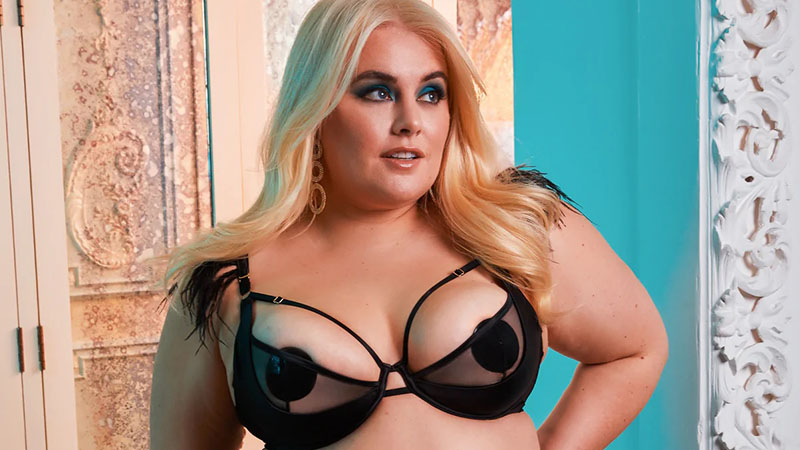 11. Georgia Pratt
Born in Aotearoa (New Zealand) but now based in New York, plus size model and designer Georgie Pratt is a story of success. She started modeling at university to pay the bills but soon moved to the US to pursue it full-time. Since then, she's worked with brands like Lane Bryant with their #PlusIsEqual campaign, been the face of Selfridges, and walked for labels such as Christian Siriano and Tome. Then in 2021, she returned to her design roots and launched her own label, Hilda Ereaut, a small studio with designs for diverse bodies.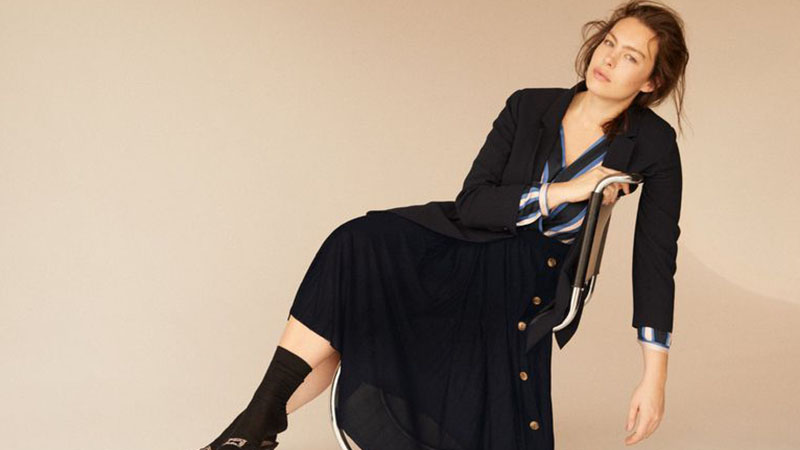 12. Hayley Hasselhoff
With glorious cheekbones and luscious curves, Hayley Hasselhoff is a sought-after plus-size model and actress. Some of her most significant career achievements include walking the British Plus Size Fashion Week and Miami Swim Week, plus being the first plus-size model in German Playboy. When she's not wearing the clothes, she's styling or designing them in collaboration with brands including navabi, Elvi, and Yours Clothing. Away from fashion, she's a wellness columnist for Marie Claire, an advocate for mental health, and hosts a podcast called Redefine You. Finally, you can also catch her onscreen playing Amber in the ABC series Huge.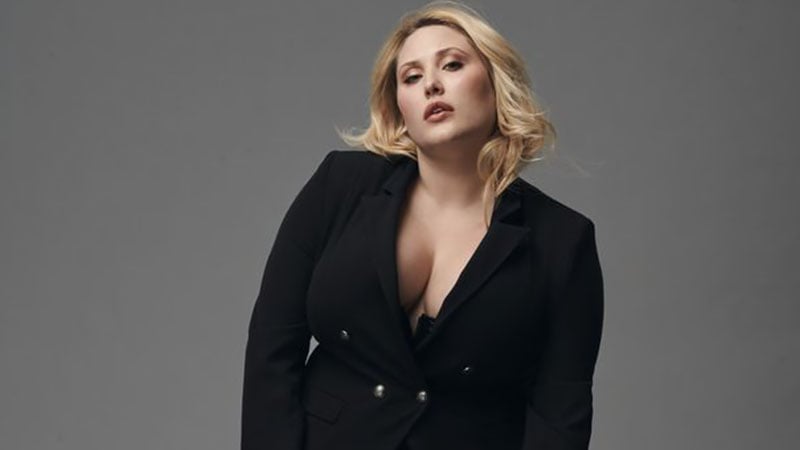 13. Hunter McGrady
Many would recognize fashion icon Hunter McGrady from her multiple appearances in the Sports Illustrated Swimsuit Issue. She's appeared six times and even opened the Sports Illustrated Swimsuit show in 2022. As a beautiful plus-size model, she's helped pave the way for more inclusive bodies to showcase fashion. In addition to SI, she's walked for Chromat and featured in campaigns for Summer Salt, Vogue Italia, Health, and Elle. Plus, she launched her own clothing line, called All Worthy, in association with QVC, offering sizes from XXS to 5X.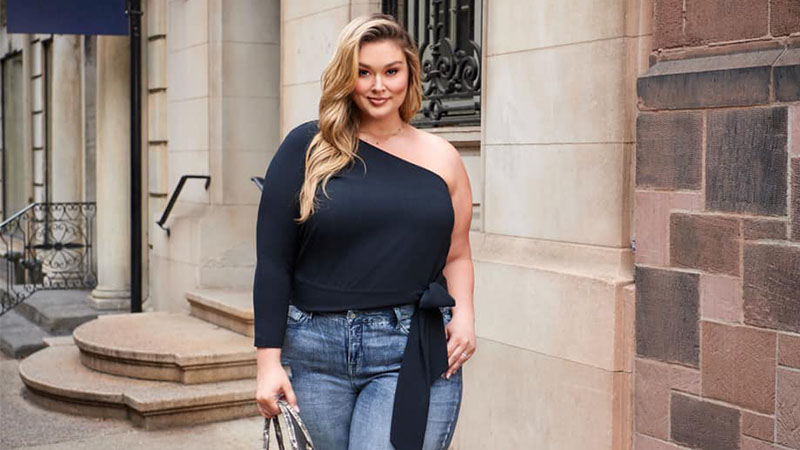 14. Iskra Lawrence
Iskra Lawrence spent seven years as the global face of the lingerie label Aerie, showing off her sexy curves and radiant smile. She's a gorgeous plus-size model who talks openly about body acceptance and self-love. In 2017, she even did a TedX Talk on the topic called Ending the Pursuit of Perfection. Since leaving Aerie, Iskra has gone into business for herself, launching a viral body and haircare brand called Saltair, as well as Self Funding, a customizable planner and journal. Finally, she's also a brand ambassador for the National Eating Disorders Association (NEDA).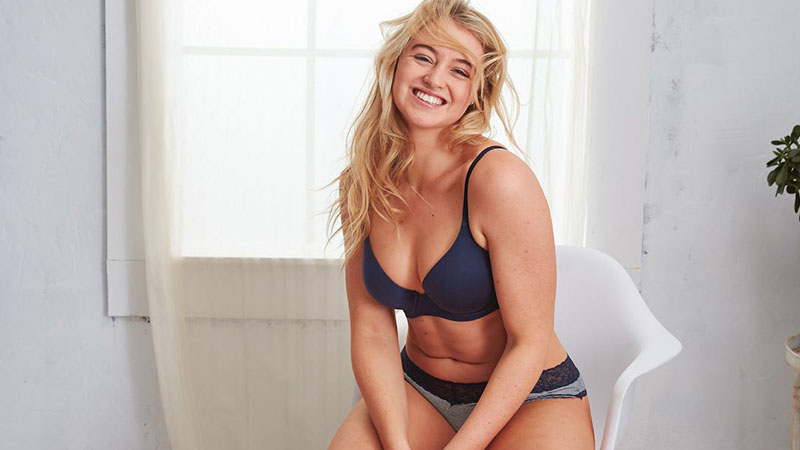 15. Jada Sezer
Plus-size model and fashion icon Jada Sezer is changing the world. Not only has she modeled for brands like ASOS, Adidas, and Target and appeared on the covers of Women's Health Magazine and Cosmopolitan, but she's also involved with several charities. She's an Ambassador for UN Women UK, ran the London Marathon in her underwear to raise money for Mind Charity, and is part of the Adidas Women Reimagine Sport Global Campaign. Additionally, she's passionate about mental health, is a Child Psychotherapy Masters Graduate, and completed her yoga teacher training.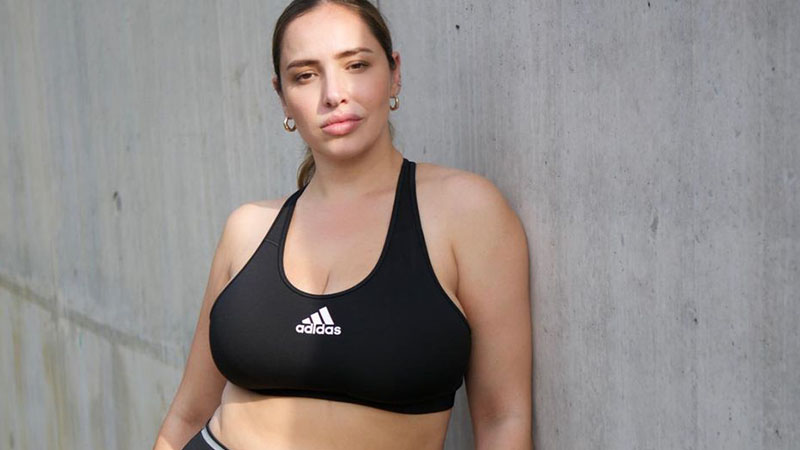 16. Jessica Leahy
Fresh-faced beauty Jessica Vander is an Australian model who advocates for body neutrality. Much of her work is for Australian brands such as Country Road, Seafolly, Auguste The Label, and Nancy Ganz. In addition to modeling, she's also an accomplished writer. She's written a number of articles about powerful women, as well as a children's picture book called Loved People Love People. It aims to teach children self-love and body positivity and accept all bodies for being perfectly imperfect just the way they are.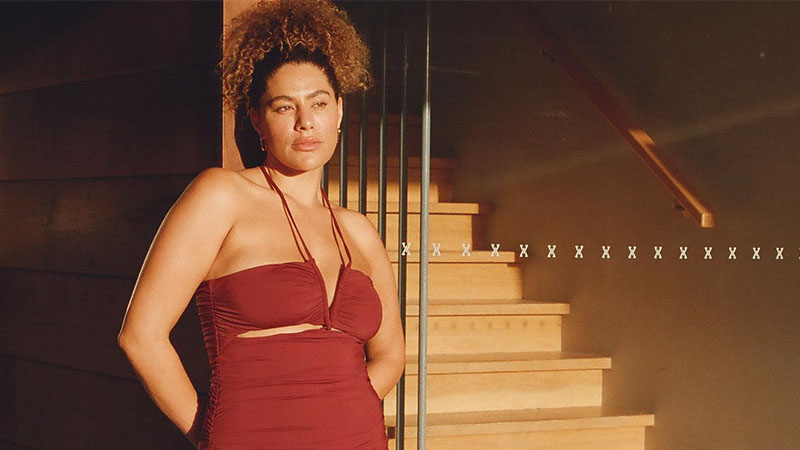 17. Jocelyn Corona
As a regular on the New York Fashion Week runway, Mexican plus-size model Jocelyn Corona is a stunning talent. She walked for brands like Chromat, Christian Siriano, and Benito Santos. However, she is also an editorial powerhouse with features in Vogue Mexico, W Magazine, and People Chica, plus campaigns for brands like River Island and Olmos & Flores. Increasing Latinx and curvy representation in the media is important to her and something she strives for in each project.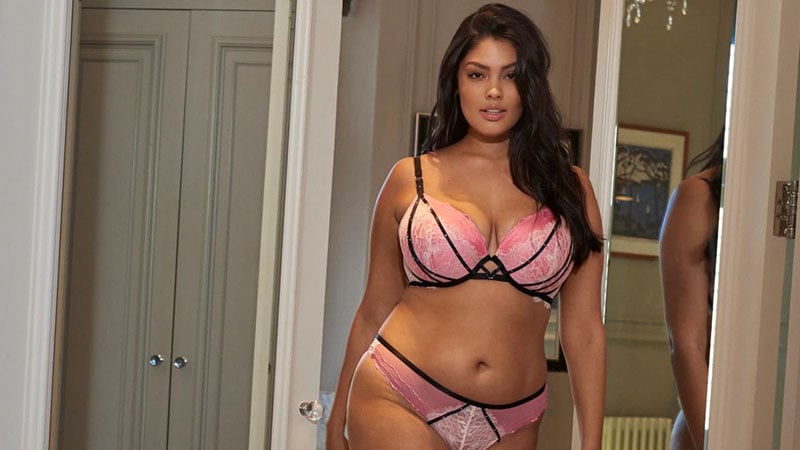 18. Kate Wasley
Aussie beauty Kate Wasley is a plus-size model and advocate for change in the fashion industry. Not only is she passionate about representation for bodies of all sizes but for all genders, races, and abilities as well. She's previously called out Australian Fashion Week for being slow to adopt inclusivity on the runway. Beyond advocacy, Kate featured in the 2018 Sports Illustrated Swimsuit Issue and has worked with many brands, such as Bras'n'Things, CAMILLA, Lounge Underwear, and The Iconic.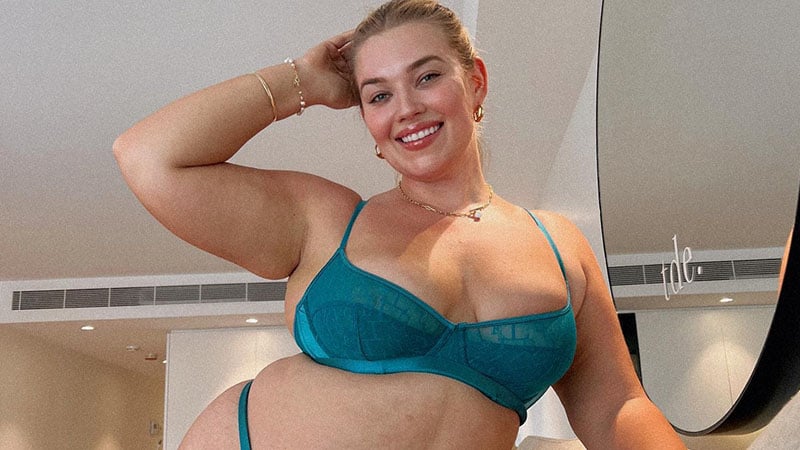 19. Leslie Sidora
French model Leslie Sidora has some of the most enviable curves in the fashion industry. You'll find her showing them off on the runway for designers like PRISCAVera and Fe Noel and in campaigns for brands like CUUP, VB Body, and Pretty Little Thing. She's also no stranger to magazine covers and editorials, featuring in publications like Bazaar Brazil, Elle Sweden, Flaunt, and Grazia UK.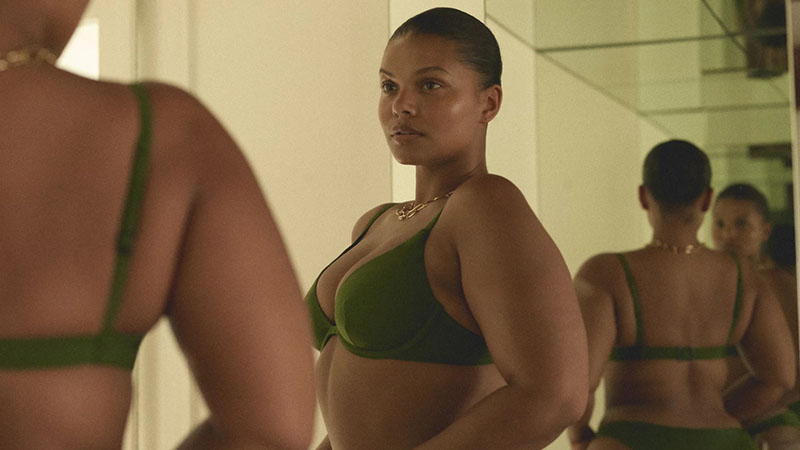 20. Lexi Placourakis
Curvy model Lexi Placourakis is a plus-size model and social influencer making waves in the fashion industry. She works primarily with lingerie and swimwear brands, showing off her voluptuous figure. She hopes her work inspires other women to feel confident in their own unique sexiness. In addition to modeling, she also owns Alexandra Botanicals creating custom flower arrangements and bringing even more beauty to the world.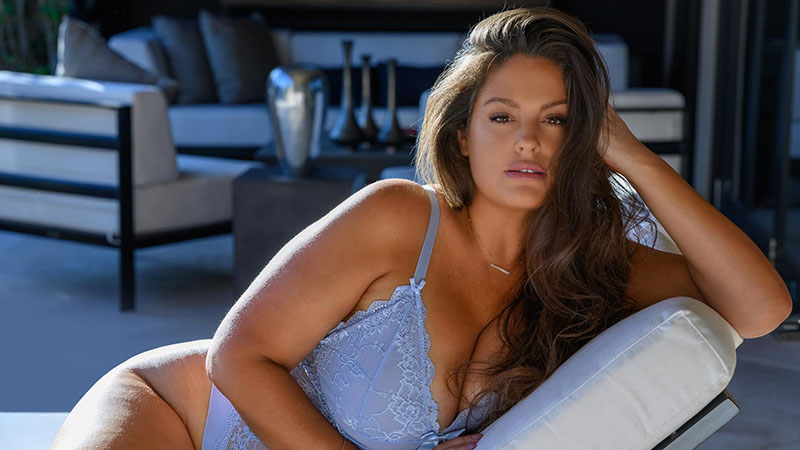 21. Nadia Aboulhosn
Model, blogger, and designer – Nadia Aboulhosn ticks a variety of boxes across the fashion industry. The beautiful plus-size model appeared on the cover of Women's Running magazine, plus in campaigns for Good America, BooHoo, Teen Vogue, Lucky, and Fashion to Figure. She also collaborated with the latter for a range of plus-size boots for women with curvier legs — a collection that sold out repeatedly. Additionally, she previously worked on a BooHoo Plus collaboration with the online retailer.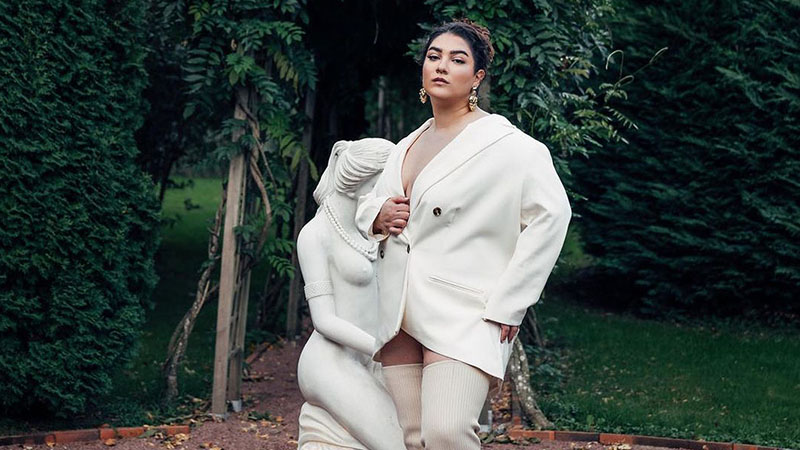 22. Olivia Campbell
Perhaps better known by her handle CurvyCampbell, Olivia Campbell is a beautiful plus-size model from the UK. Taking a slightly different path to fashion fame via influencing, she's amassed a large following of loyal fans. Along the way, she's worked with brands like Pretty Little Thing, Scantilly by Curvy Kate, and Playful Promises, where she is one of the newest muses. Through better representation and talking about her own path to self-love, Olive hopes to inspire other plus-size babes to embrace their authentic and sexy selves.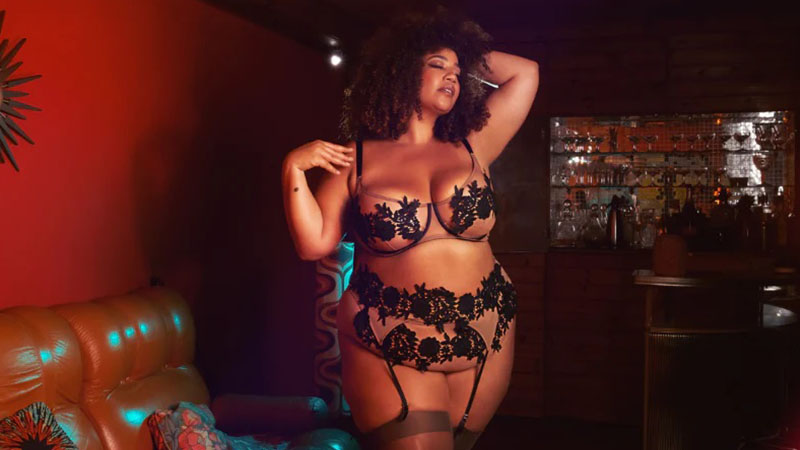 23. Paloma Elsesser
Biracial model Paloma Elsesser is redefining sexy. As one of the new VS Collective, she's in demand for her beautiful plus-size curves and authenticity. She's breaking down barriers across the board, including featuring on the cover of American Vogue in a shoot by Annie Leibovitz. Paloma has worked and walked for brands like Coperni, Marni, Michael Kors, Fendi, Vans, Bonds Organic, and Altuzarra. Plus, she released a collaboration line with the mindfully made French clothing brand Miaou.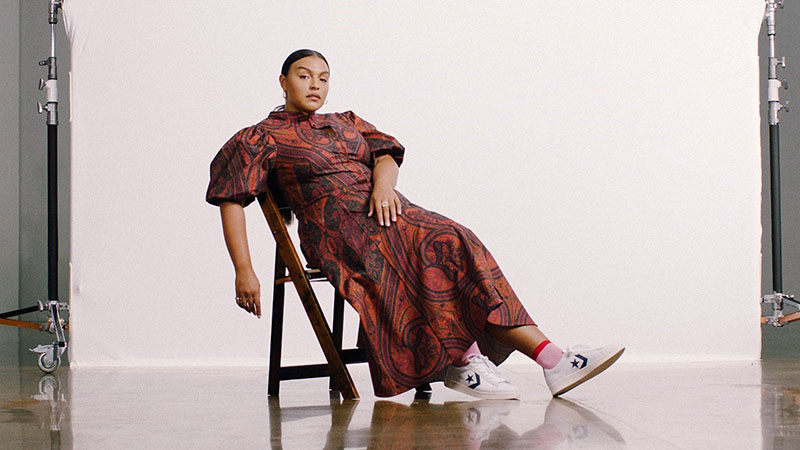 24. Philomena Kwao
Despite having a degree and career planned out in health management, British-Ghanaian beauty Philomena Kwao is an incredibly successful plus-size model. After winning a model competition, she pivoted career paths and rose to fame with campaigns for MAC Cosmetics, Evans UK, and Lane Bryant, with editorials in Cosmopolitan, Essence, and Glamour. However, she uses her platform for good, advocating for genuine inclusivity and dialogue in the fashion and beauty industry for women of color. She's also a Global Ambassador for Women International Charity, working towards the advancement of women's rights around the world.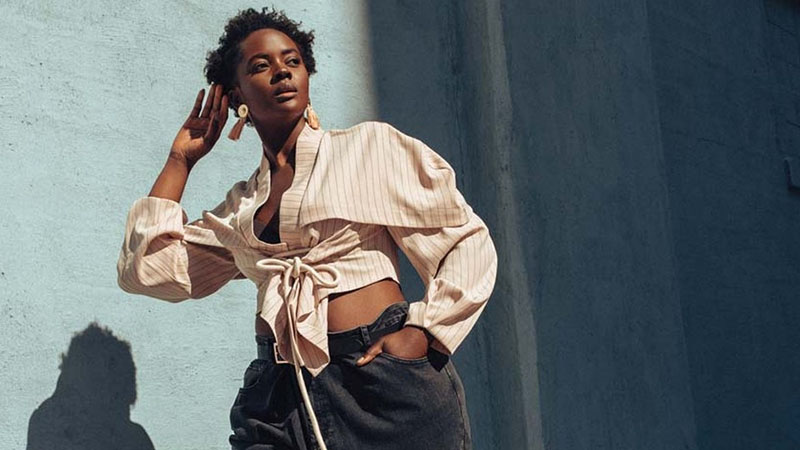 25. Precious Lee
Not only is Precious Lee gorgeous, but she's also carving a path for more beautiful black and plus-size women to create space in the fashion industry. Some of her breakthroughs include being the first African American curve model to walk in the SS21 Versace show and to appear in American Vogue. Additionally, she walked for luxury labels like Jean Paul Gaultier, Moschino, and Fendi, with campaigns for Jimmy Choo, Marina Rinaldi, Fenty Beauty, and Dsquared2. Finally, she's also graced the covers of British Vogue, Vogue Italia, and Harper's Bazaar.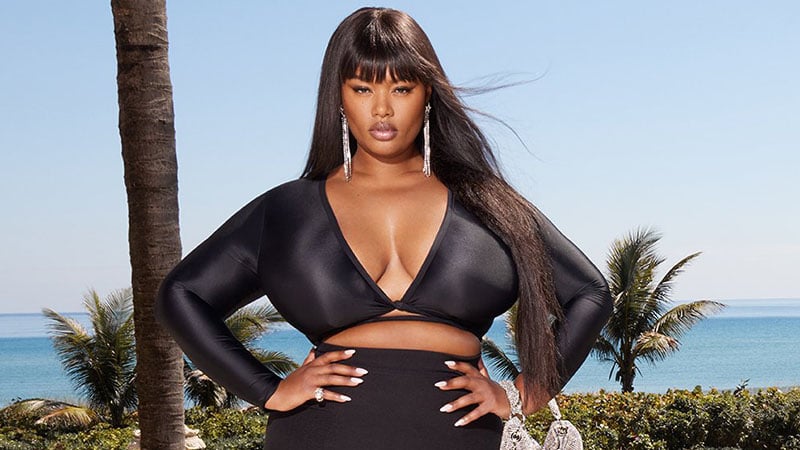 26. Robyn Lawley
Robyn Lawley is an Australian plus-size model who rose to fame thanks to her appearance on the cover of Vogue Italia's June 2011 issue alongside fellow curvy babes Candice Huffine and Tara-Lynn. Vogue Australia also used her in an editorial for the 52nd anniversary, making her the first plus-size beauty to appear in the magazine. Since then, she has worked with other designers, such as Jean Paul Gaultier, Calvin Klein, and Marc Jacobs, while pushing for better size, age, and race inclusion in the fashion industry.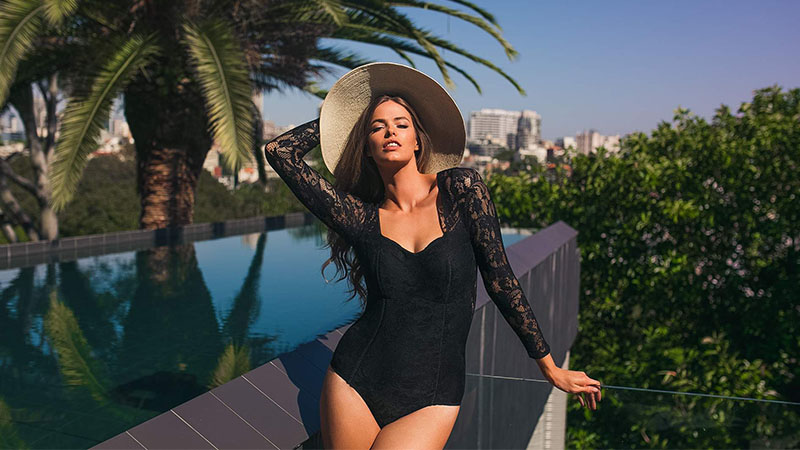 27. Sonny Turner
Since her first campaign with Aerie, Sonny Turner's career has gone from strength to strength. The British plus-size model landed work with labels like ASOS, American Eagle, Tommy Hilfiger, Adidas, and H&M plus, walked for Chromat and Mark Fast. Combined with her huge following on social media, she's making her mark on the fashion industry and letting people know it's good to be different.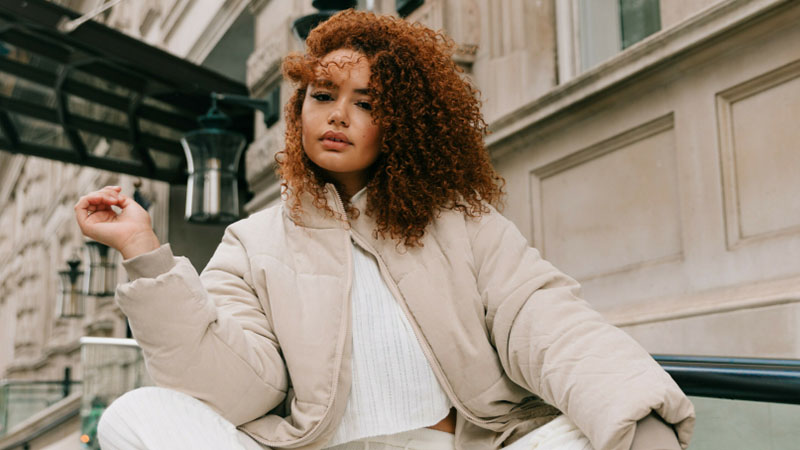 28. Tabria Majors
American plus-size model, Tabria Majors, is a curvaceous beauty and advocates for more diversity in fashion. Since being discovered in a clothing store, she's worked with dozens of amazing global brands, including Desigual, BooHoo, Lounge Underwear, Adidas, Gym Shark, CupShe, and Savage X Fenty. Plus, she was a 2018 finalist for the Sports Illustrated Swimsuit Issue. However, her years of experience also means she's unafraid to call out tokenistic or inadequate size inclusivity, especially at events like New York Fashion Week.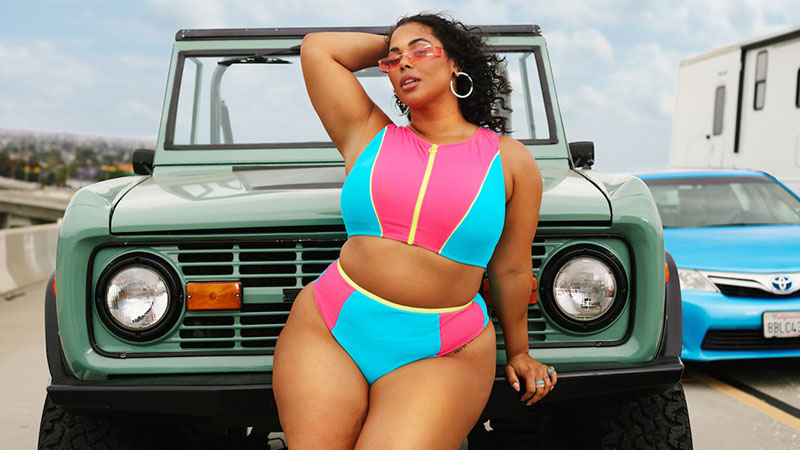 29. Tara Lynn
Tara Lynn is somewhat of a veteran plus-size model with a long career dating back to the mid-2000s. She shared the cover of Vogue Italia's 2011 June issue with Candice Huffine and Robyn Lawley before featuring in the 2019 Sports Illustrated Swimsuit Issue, becoming the oldest rookie to pose for the edition. Other campaigns she worked on include CUUP, Macy's, Nordstrom, Mango, 11 Honoré, and Victoria's Secret.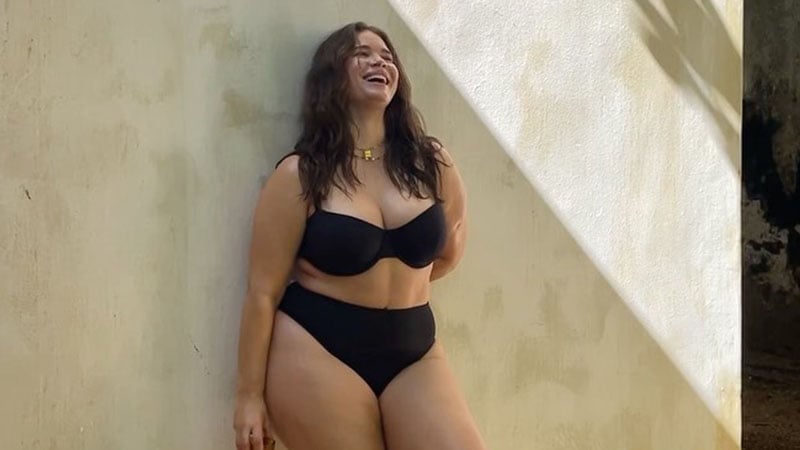 30. Tess Holliday
As the world's first size 26 supermodel, Tess Holiday changed the conversation about body positivity. Using the hashtag #effyourbeautystandards, she gained a mass following online after traditional modeling routes didn't work out. However, it was the #everyBODYisflawless video that really launched her career. Since then, she has appeared on the cover of Cosmopolitan UK and walked the New York Fashion Week runway for Chromat. She also worked with brands like H&M, Isle of Paradise, and Covergirl.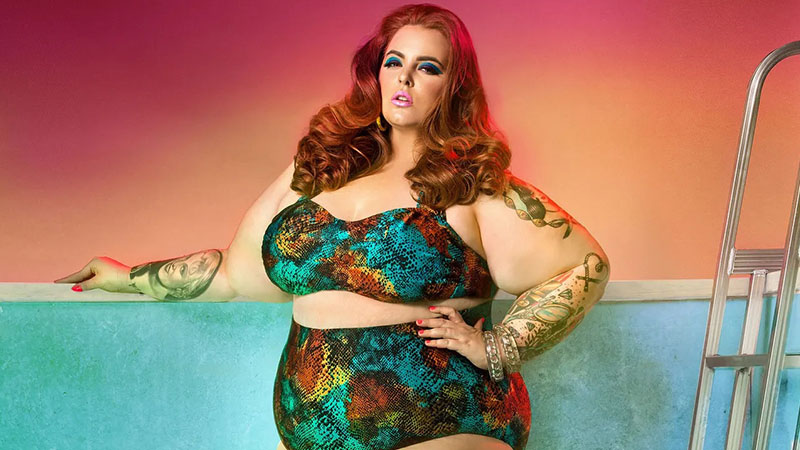 Plus-Size Models FAQs
What is the most beautiful plus-size model?
There are many beautiful plus-size models in the world. Some of them include Hunter McGrady, Jocelyn Corona, Anita Marshall, Ashley Graham, and Olivia Campbell. 
Who are some famous plus-size models?
Famous plus-size models include Ashely Graham, Robyn Lawley, Precious Lee, Tess Holliday, and Tara Lynn. 
SUBSCRIBE TO OUR NEWSLETTER
Subscribe to our mailing list and get interesting stuff and updates to your email inbox.