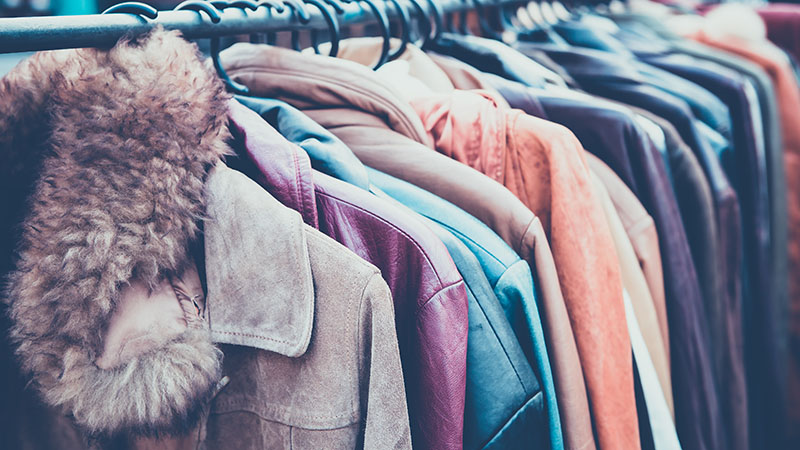 We all like a bargain, but op shops are so much more than second-hand clothing at reduced prices. They are popular opportunity stores where you can find donated goods, vintage pre-loved fashion, homeware, or charming pieces of bric-a-brac. Visiting these establishments is sort of like opening a treasure chest, and you never know what you'll find. From rare period garments and unusual accessories to quirky or chic second-hand items, all at a great value. The concept is also appealing because you can feel good about your purchases, knowing you are contributing to a charitable cause or encouraging a more green approach to fashion. Melbourne is famous for these stores, and we've found some of the best.
1. Vintage Sole
Vintage Sole believes that you don't have to spend a lot of money to look good, and fashion can be both affordable and sustainable. The company first opened in 2005 and has since expanded into three Melbourne stores located in Fitzroy, Melbourne CBD, and Windsor. Shopping is even more convenient thanks to the addition of the online site. Customers can browse a wide variety of garments and brands and will likely come across a vintage find. They also follow contemporary trends and stock prestigious pre-owned brands like Tommy Hilfiger and Calvin Klein.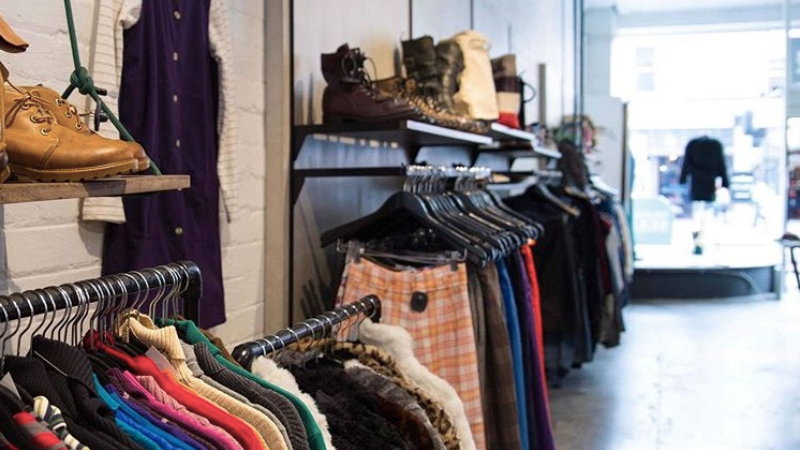 2. RetroStar Vintage Clothing
Band T-shirts, boots, and great jackets — like the Champion 1996 USA Olympics Spray Jacket — are some of the things you can expect to find during a visit to RetroStar Vintage Clothing. Located in the heritage Nicholas Building in Swanston Street Melbourne, RetroStar is a favorite for garments and accessories from the past. It has become the largest vintage store in Australia and has been in operation for almost two decades. The shop specializes in items from the 1940s to the 1990s and has a fantastic eclectic selection.
VISIT: RetroStar Vintage Clothing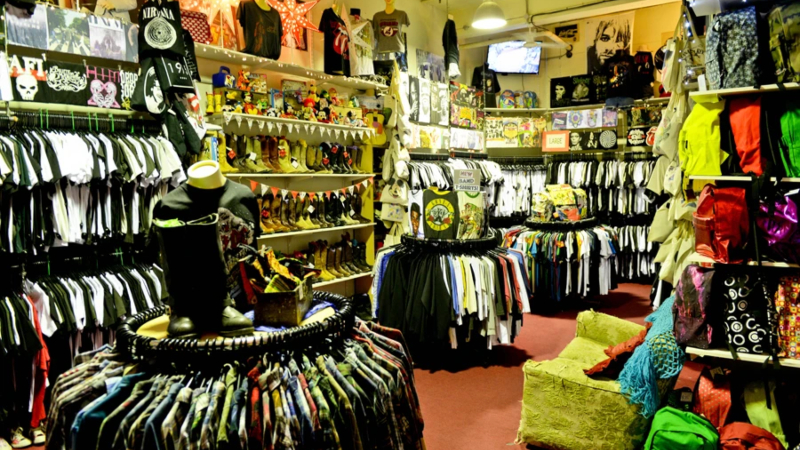 3. Camberwell Market
The Camberwell Sunday Market provides an excellent opportunity to pick up or sell second-hand goods and unusual finds. Held every Sunday morning, the market attracts people who want to purchase something different, but also want the thrill of being able to search the stores until they find that one, rare piece. All this, while being entertained by the buskers, who think of the location as their stage. Records, vintage clothes, and buttons are all found here, but the real appeal of Camberwell Sunday Market is that you could uncover a treasure. An interesting example is a story about what happened in 2002. A shopper purchased dolls from the Pacific islands, only to find out that they were rare items that would later fetch an impressive sum.

VISIT: Camberwell Market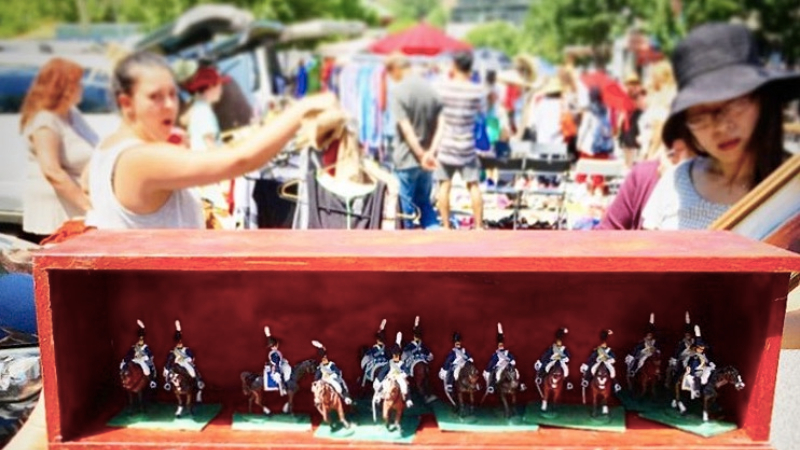 4. Shag
If you think of your clothes as bits of treasure, then you'll fit in well with the people over at Shag. The founders of the store view themselves as being hunters and dealers of fine, wearable treasure. Shag was established in 1996 and remains in business today. There are two locations; Windsor and Collingwood, and the op shop sources its items both locally and internationally. They bring consumers unique and colorful pieces, and sequinned jackets and bold beaded accessories are just some of the things you may discover.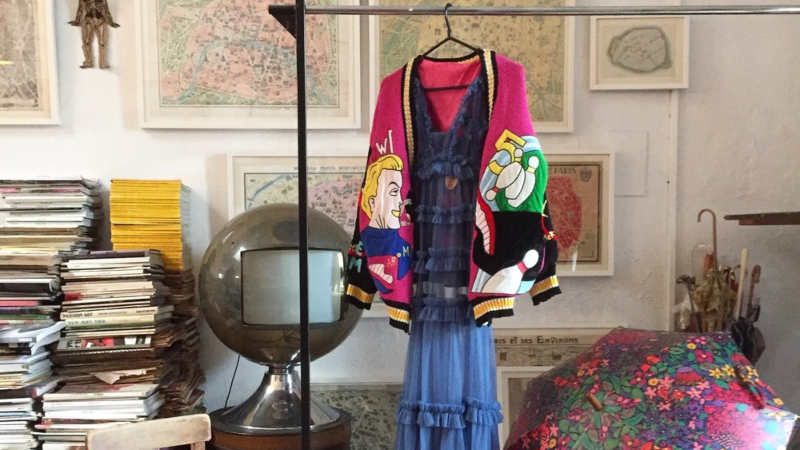 5. Chapel Street Bazaar
Chapel Street Bazaar is located on Chapel Street, and it is a one-stop-shop for lovers of vintage, retro, and rare goods. It has over 80 stallholders, each passionate about selling their unique products. Visitors will find a wide variety of products, from the standard second-hand clothing and furniture; to records, movie posters, autographs, and advertising memorabilia. You never really know what you will find on a visit to the bazaar because they also stock taxidermy, photographic equipment, and toys.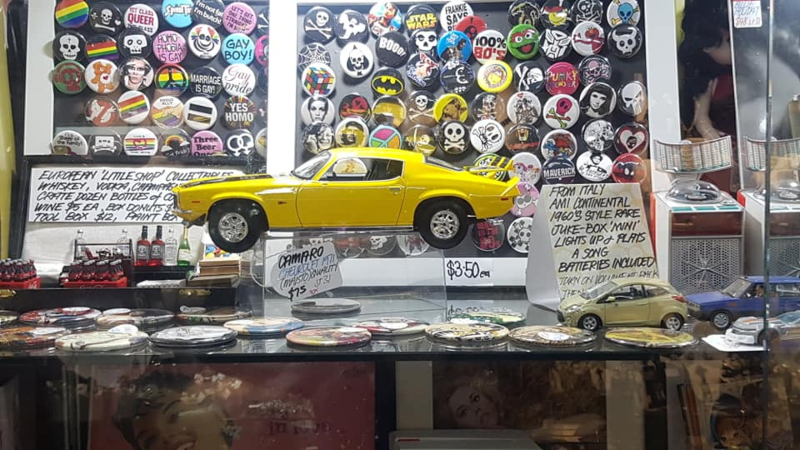 6. Hunter Gatherer
The Hunter Gatherer stores have established themselves in the second-hand market, and are known and trusted by their consumers. HG, as the company is often referred to, operates under the Brotherhood of St Laurence, an organization that works to alleviate poverty across Australia. The shops are a fantastic source of interesting items, whether that be clothing and accessories or records and books. All items have been hand-picked, and there is a wide variety of things to choose from, making HG the perfect place to spend a morning searching for vintage pieces.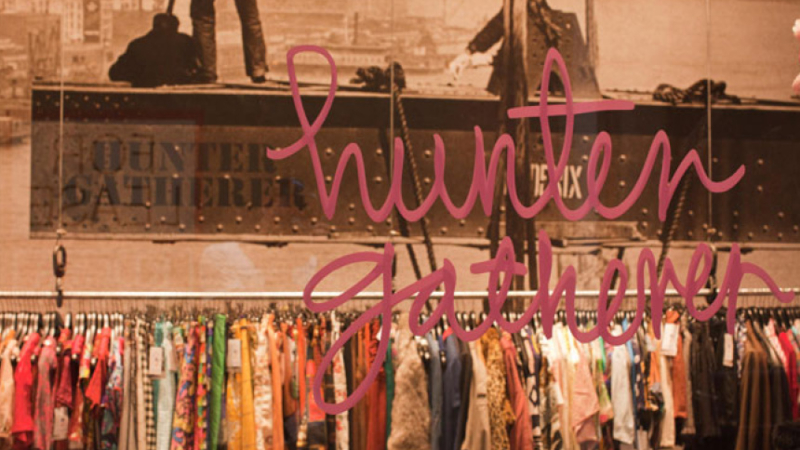 7. Storehouse Thrift
Storehouse Thrift works with Teen Challenge International Victoria, a charity that aims to give hope to those struggling with addiction. In operation since 2006, the establishment has continued to grow steadily with several locations in the city. Perhaps one of the most appealing things about this op shop is that 100 percent of the proceeds go towards supporting Teen Challenge International Victoria. Consumers can find seasonal trends and unusual pieces, and their purchase is also helping a good cause.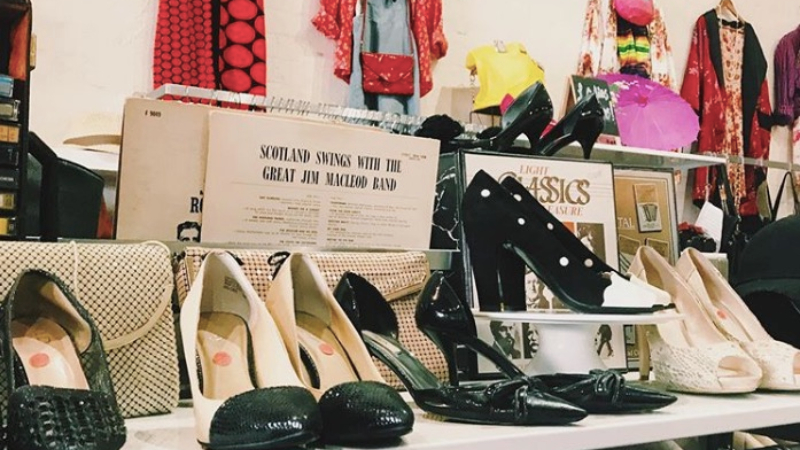 8. Secondo
Located in South Yarra, Secondo is considered one of Melbourne's top second-hand boutiques for second-hand garments and accessories. The store stocks many designer brands, including Balmain, Chanel, Versace, and Zimmerman, and provides the opportunity for fashion lovers to find pre-loved items at bargain prices. Need another reason to love Secondo? They support the Prahran Mission and Siwali Community School for disadvantaged children in West Jakarta, Indonesia. Shoppers will also be pleased to know that the boutique is open every day and has a variety of high-quality items.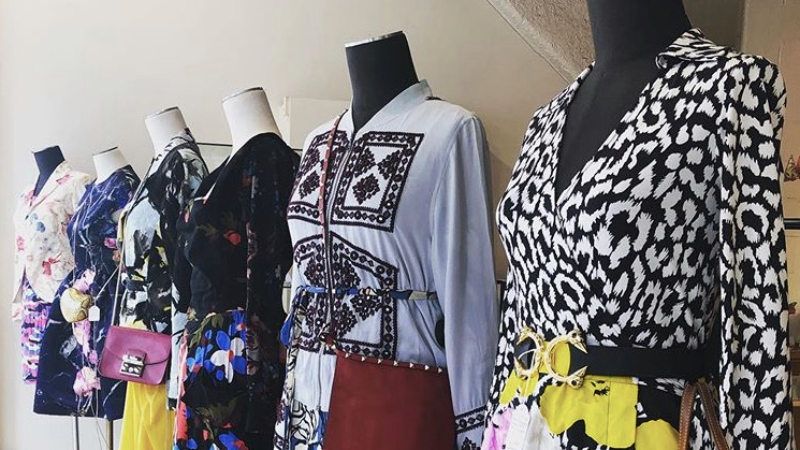 9. Sacred Heart Mission
The Sacred Heart Mission has 12 op shops, each of which is dedicated to working with local businesses and residents. Their business concept is quite simple; they want to raise funds and awareness for their work, but also promote a more green approach to shopping. Their stores in Melbourne contribute 30 percent of their funds and are integral in aiding the homeless by providing care and support. You can find clothing, trinkets, and a wide variety of unusual accessories. You can also do your part by donating saleable goods or volunteering.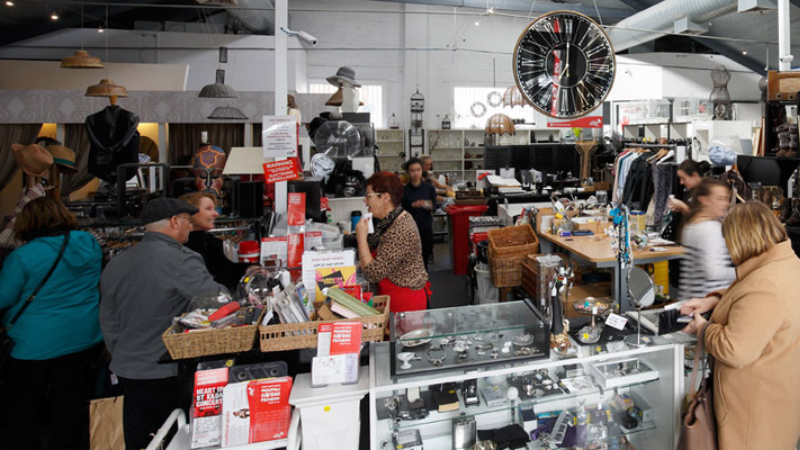 10. Red Cross Op Shops
When cleaning out your closet, you may come across high-quality items that you don't wear anymore. Instead of binning them, consider donating to the Red Cross. These items will find their way to one of the many Red Cross op shop locations in the city, which are run by dedicated volunteers. At one of these stores, you can find anything from second-hand garments and vintage pieces to quirky homewares. Not only does shopping here encourage sustainable practices, but the profits made from the op shops aid their causes, and furthers their ultimate vision of human dignity, safety, and wellbeing for all.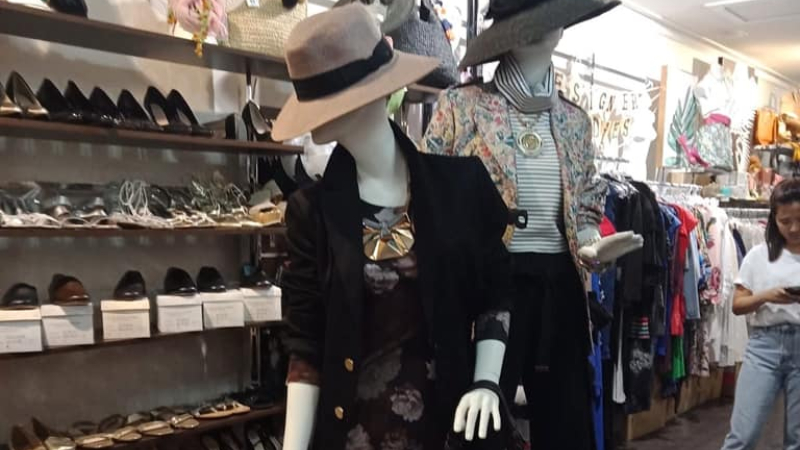 11. Salvos Stores
Salvos Stores are the retail arm of the Salvation Army and are located at hundreds of places across Australia. No two locations will stock the same pieces, so depending on where you visit, you can find a wide range of items. Finds include furniture and homeware, but also second-hand clothing and bric-a-brac. It's easy to find a Salvos near you with their store locator, but some favorites establishments include the Abbotsford and Fitzroy spots. When purchasing from one of these retail shops, 100 percent of the profits help fund the charity's various programs. The stores also have an environmental mindset, encouraging efforts to help minimize waste and greenhouse gas emissions.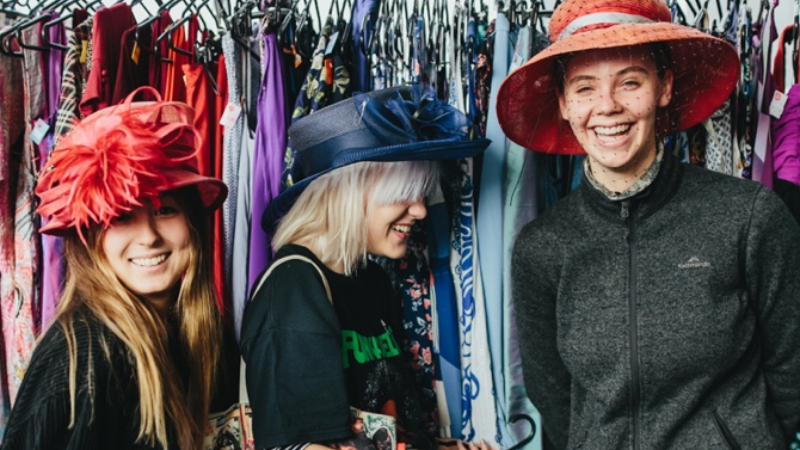 12. Vinnies Centres
The Vinnies Centres pride themselves on being a place where customers can purchase pre-owned goods at reasonable prices. Part of the St Vincent de Paul Society's, there are 650 locations across Australia, and 100 in Victoria, making it easy to find one in your area. As for what you can discover during a visit to a local Vinnies, expect bric-a-brac, pre-loved clothing, and accessories, and even furniture. Purchases and donations to the stores will further their causes and help those in need. Vinnies relies on the generosity of individuals who donate items, and customers can also do their part by shopping here.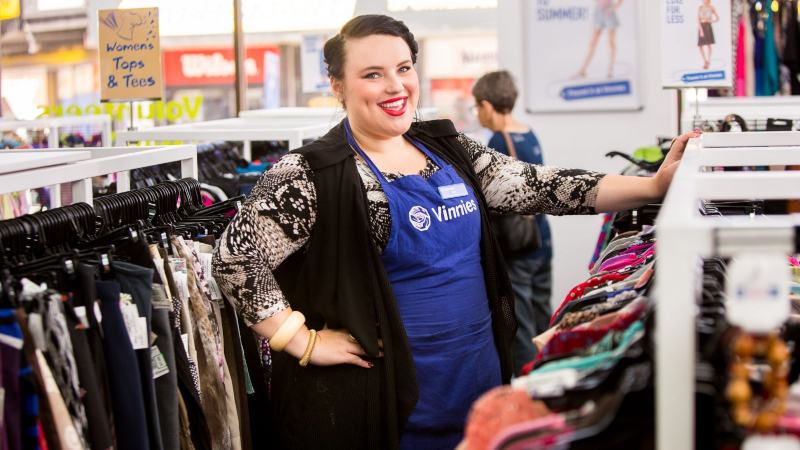 13. Family Life Opportunity Shops
You could be searching for just about anything and are likely to find it in an op shop. Family Life stocks books, clothing, furniture, and other homewares, and there's no shortage of treasures to find. Visitors can discover, among other things, superb outfits and designer labels at a massively reduced cost, or snap up a bargain on leisurewear. There are five 'social enterprise opportunity shops' that can be found across the Bayside area of Melbourne. The stores have close ties with the community which it serves. The purchase of these products goes towards a good cause, as Family Life helps families in need. They also have a work program in place which trains individuals, allowing them to gain the skills and experience they need to secure jobs.
VISIT: Family Life Opportunity Shops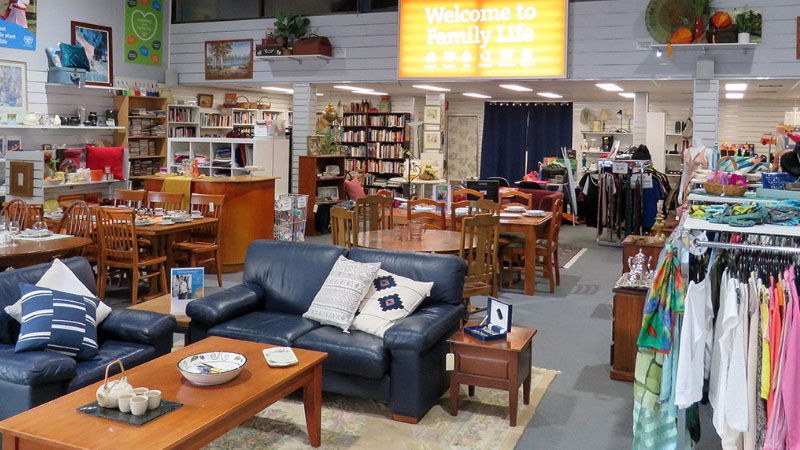 14. Shappere
Shappere is a must-visit op shop for fashion enthusiasts! The store describes itself as being filled with wearable vintage and is open from Monday to Friday. It's the perfect place for style-lovers or those who want to add something different and fun to their wardrobe. Items are sourced from multiple locations across the globe, and their highlights include an impressive range of boots. Visitors will also find clothing for both men and women, an excellent selection of bags, leather belts, and shirts that are bold and bright!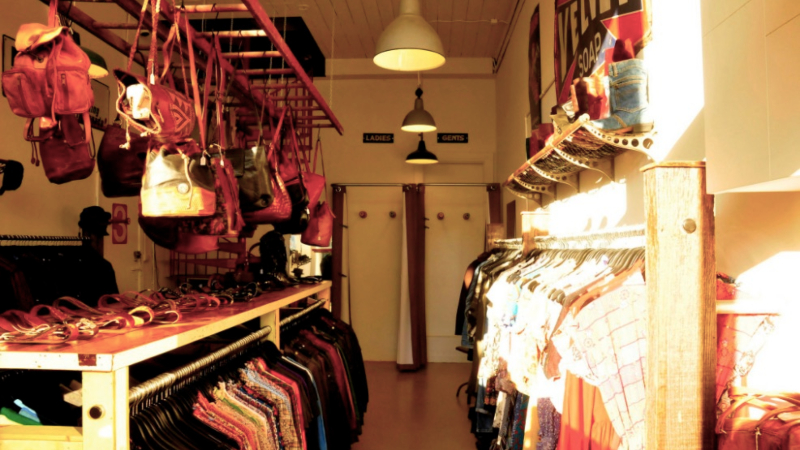 15. Vintage Garage
Smith Street in Collingwood is home to Vintage Garage, and it's a real gem! Perhaps a marketplace would be a more accurate description because this unique establishment has more than 40 specialist dealers, each of whom is passionate and knowledgable about what they're selling. Vintage Garage has something for everyone and to suit every taste. If you want edgy streetwear, or something funky to wear to a festival, they've got it. If records and memorabilia, or unique homewares and signages for your house are more to your liking, this is still the place to go.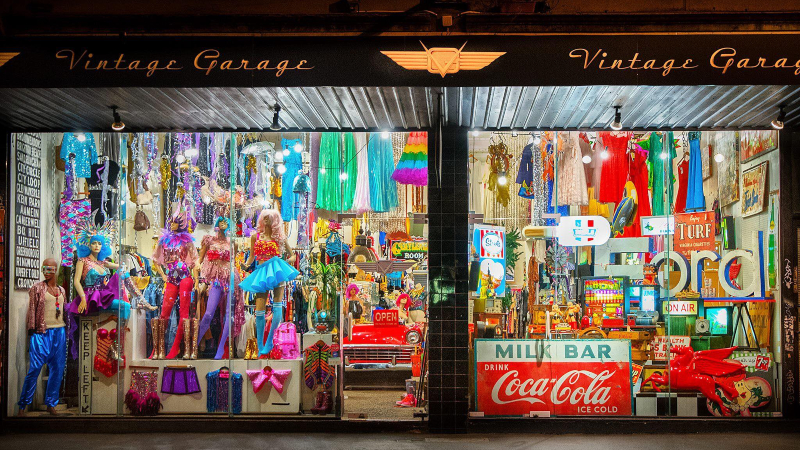 FAQs
What is the best op shop in Melbourne?
Melbourne has some great op shops. Some of the best include Vintage Sole, RetroStar Vintage Clothing, and Camberwell Market.
What is the best area for op shops in Melbourne?
The best areas for op-shopping in Melbourne include the CBD, Fitzroy, and inner east suburbs like South Yarra, Richmond, and Prahran.
SUBSCRIBE TO OUR NEWSLETTER
Subscribe to our mailing list and get interesting stuff and updates to your email inbox.