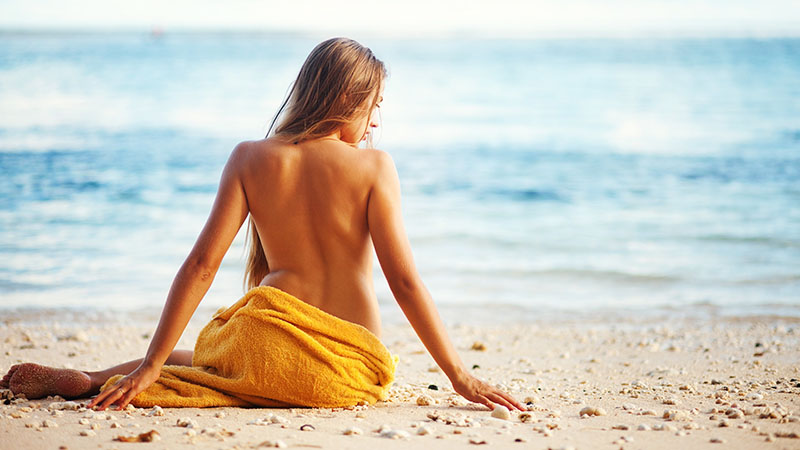 There's no better way to get a perfect tan than by wearing your birthday suit. So why not soak up the sun rays at a nudist beach? You'll be completely free from white lines, and you'll practice feeling confident in your skin. Going nude at the beach is such a freeing experience. Surely the thought of going to one has crossed your mind before, so we're here to help you take that step further with the best nude beaches in Sydney you need to visit this summer.
1. Lady Jane Nudist Beach
Lady Bay Beach is located just south of the harbour, between South Head and Camp Cove. The beach has incredible views and everyone is welcome. It was announced as a nudist beach back in 1976 by the New South Wales Premier, Neville Wren and has been one ever since. With its long history of being an official nudist beach, you'll have no problem spotting many naked bodies lying on the sand or swimming in the sea.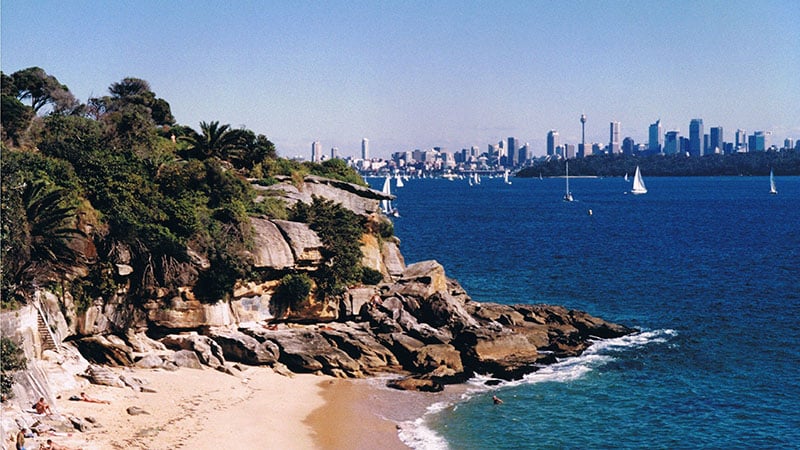 2. Werrong Nude Beach
Werrong Nude Beach is a terrific stop if you're the kind of person who is at one with nature or enjoys a bit of adventure. This beach is around an hour south of Syndey, located at the southern end of the Royal National Park. Then from there, it's a 2km trek to get down to the beach. Once you arrive, you will be blown away by the serenity. The only problem is swimming is not recommended due to the dangerous surf. However, if you're just looking for a spot to soak up the sun, there's nowhere better than here.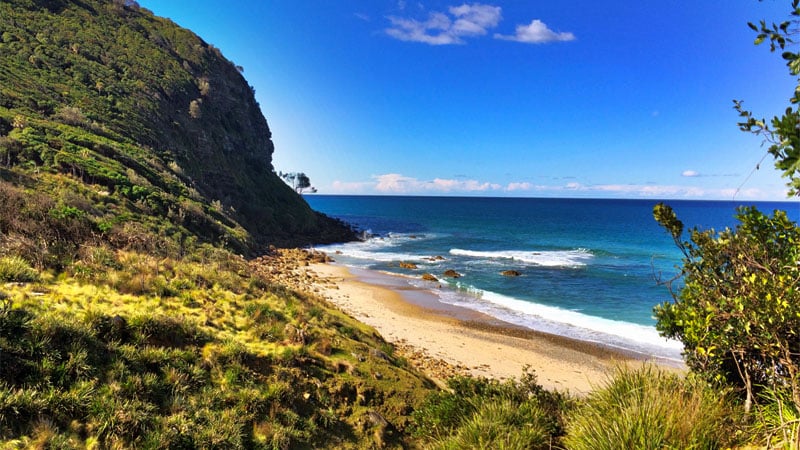 3. Birdie Nudist Beach
Birdie nudist beach is located on the Central Coast, between Wybung Head and the Budgewoi Peninsula. If you find yourself in the area for a nice weekend away or any other reason, make sure you visit this beach. Upon arrival, get ready to strip down, set up your towel, and head into the ocean so that you can feel the salt water against your skin.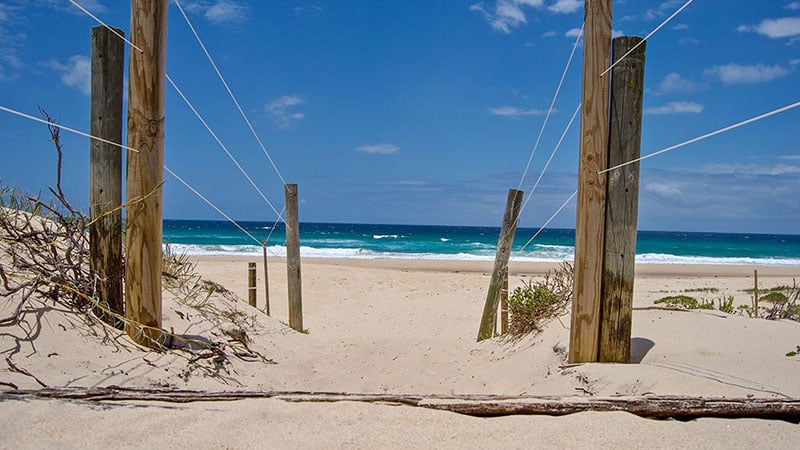 4. Little Congwong Nudist Beach
Okay, so this isn't exactly an official nudist beach, but its secluded location makes it a great spot to go for a skinny dip if you feel like it. Little Conwong is a small area just off Congwong beach, and the only access to it is through a short walk from the main beach. So if you're a little bit cheeky, feel free to drop your trousers and run into the water. Don't worry too much though, lots of people do it, so it's perfectly fine.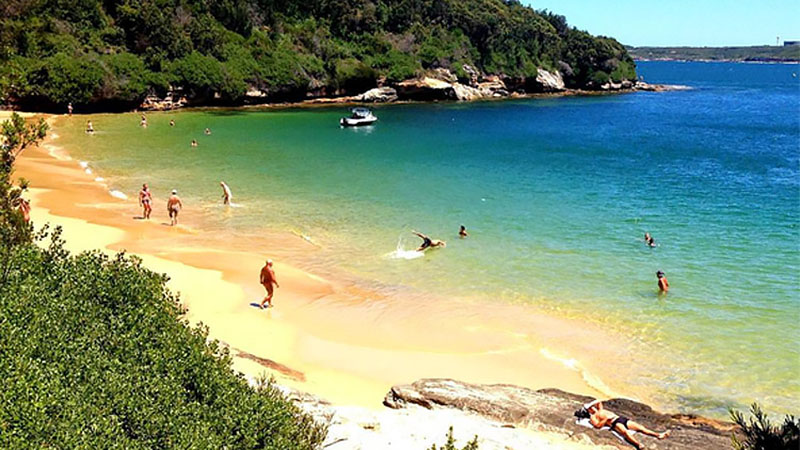 5. Cobblers Nude Beach
Cobblers nude beach resides north of Middle Head, right near Mosman. Although it is located in the centre of Sydney, the beach remains quite tranquil, and you still get spectacular views of the harbour. You will be sure to see a few dozen naked people on the beach. Therefore, making it easier for you to find the confidence to get naked as well. While this is a designated nudist beach, clothing must be worn in the surrounding bushland and grassy areas. It's also a terrific area to go snorkelling, so drop your shorts and grab a snorkel to check out the sea life under the shore.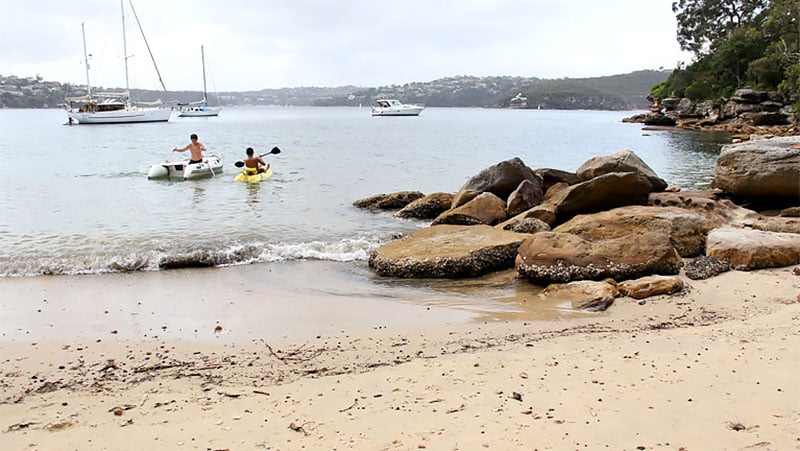 6. Obelisk Beach
If you're looking for a smaller, more peaceful and private beach, then Obelisk Beach is a great location. After walking from the carpark down quite a large number of steps, you'll reach a small strip of sand that looks over calm waters and a beautiful view of Watsons Bay. Obelisk Beach is a great location if you're looking for a nudist beach where everyone will be stripped down. In fact, you might feel a bit out of place here if you decide to keep your bathers on.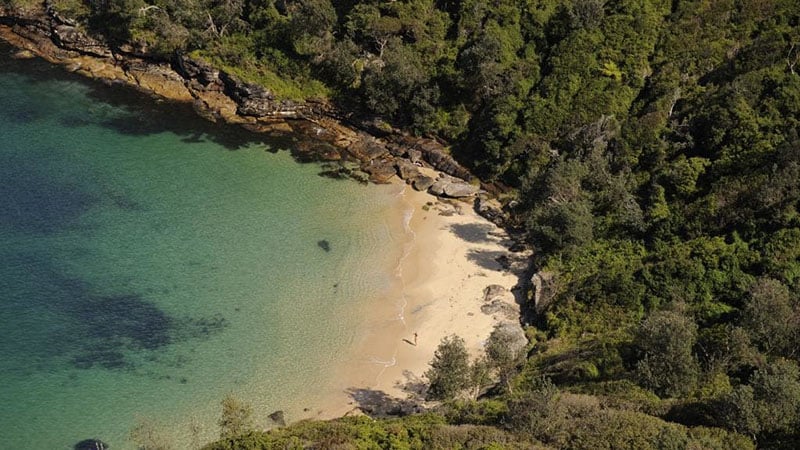 7. Resolute Beach
Resolute beach is a wonderful nude beach if you're looking for a small adventure before you get to relax. There are two ways of getting there. The first is by driving to West Head Look Out in Ku-ring-gai National Park, then hiking for twenty minutes. While your second option is to park at Palm Beach then catch the ferry over to Great Mackerel Beach. Finally, you'll need to hike for between twenty to thirty minutes to reach the beach. Both of these options offer beautiful views that make the trip well worth it. This beach feels so secluded that you could almost begin to imagine that you were on a deserted island.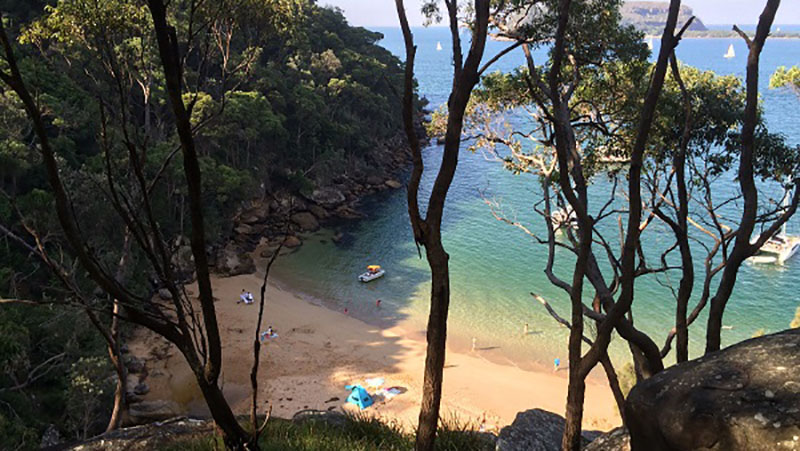 FAQs
Where are the best nude beaches in Sydney?
The best nude beaches in Sydney include Lady Jane Nudist Beach south of the harbor, Werrong Nude Beach out of the CBD, and Birdie Nudist Beach on the Central Coast.
Which Sydney nude beach has the best views?
Lady Jane Nudist Beach has excellent scenic harbor views, as does Cobblers Nude Beach near Mosman. Obelisk Beach looks out over Watsons Bay, while the scenery on the hike to Resolute Beach is amazing.
What's the best nude beach in Sydney for sunbathing?
All of Sydney's nude beaches offer pretty good sunbathing opportunities, but Werrong Nude Beach, Obelisk Nude Beach, and Birdie Nudist Beach are all great, and you're less likely to have to battle shadows from surrounding trees. Just remember to still practice sun safety!
SUBSCRIBE TO OUR NEWSLETTER
Subscribe to our mailing list and get interesting stuff and updates to your email inbox.