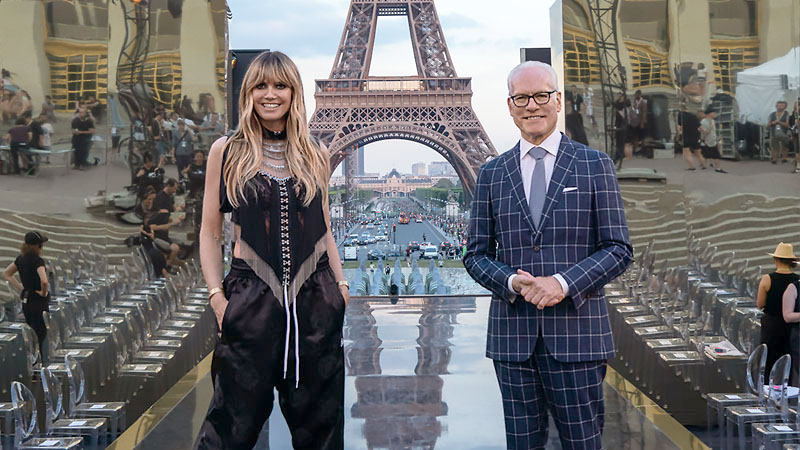 This week in fashion, Jacquemus celebrates its tenth anniversary and Converse is releasing a sustainable version of Chuck Taylors. Find these stories and more as we uncover the top international fashion news of the week.
Kim Kardashian Releases a Bodyshaping Line
Kim Kardashian is launching her line of shapewear, named Kimono Solutionwear. The range features a myriad of cuts and lengths, with one design specifically for dresses with a slit. The product is designed for different body shapes, and comes in sizes XXS to 4XL and is available in nine shades of nude. "Kimono is my take on shapewear and solutions for women that work," Kardashian said in an Instagram post. "I would always cut up my shapewear to make my own styles, and there have also been so many times I couldn't find a shapewear colour that blended with my skin tone, so we needed a solution for all of this."
As with many of the Kardashian brand names, this solutionwear is synonymous with her name, like Kimojis and KKW Beauty. The line is already facing backlash due to the name. Kimonos are a piece of ceremonial clothing in Japanese culture and have angered a few people online who believe she is misusing the term. In a statement, Kardashian said the name was "a nod to the beauty and detail that goes into a garment", and will not be changing it.
Heidi Klum and Tim Gunn are Creating a New TV Show
Heidi Klum and Tim Gunn have begun filming their latest TV Show, Making the Cut. The first episode was filmed in Paris, as they search for the 'next global fashion icon'. The series brings together 12 fashion entrepreneurs as they compete to become the next big thing in fashion.
Guest judges include Naomi Campbell, Nicole Richie and Carine Roitfeld, among others. "I'm really trying to straddle the artistry of fashion design and the commerce part of it. When you're online, and you're watching your favourite show, which is hopefully going to be ours, you'll have the commerce aspect for the first time," said Klum. Making the Cut is exclusive to Amazon Prime and will release in 2020.
Jacquemus Celebrates 10th Anniversary
Jacquemus hosted an exclusive runway show in Valensole, France, to celebrate its tenth anniversary. The runway took place along the lavender fields, with a 500m catwalk in a hot pink colour. "I wanted a place that looked like a postcard — almost too much like a postcard, even. It was important to me to turn that cliché into something artistic, with that pink line running through the middle like a contemporary art installation by Christo or a painting by David Hockney," said the designer. Inspired by Christo, Jeanne-Claude and David Hackney, the show presented the men's and women's show together for the first time
Converse Release A Sustainable Version of its Iconic Shoe
Converse is releasing a sustainable copy of its Chuck Taylor sneakers. Made from recycled plastics, denim and cotton, Converse Renew, will mimic the arch and heel of the classic shoe while being made of 100% recycled plastic bottles. The materials used will look and feel like traditional Chuck's but are much better for the environment. The Renew collection will be available for purchase on July 5th.
Naomi Campbell Receives BFC Style Award
Naomi Campbell will receive the Style Icon Award from the British Fashion Council. Ms Campbell will be recognised for her contributions to fashion, philanthropic work and "efforts for a more diverse and equal future, especially in Africa". The supermodel was awarded the Fashion Icon Award at the CFDA Awards.
"This is a very emotional award to me to receive [as] although I spend so much of my life in different parts of the world, I think people sometimes forget that I'm from Brixton: I'm a south London girl," Campbell said. The ceremony will take place in the Royal Albert Hall on December 2nd.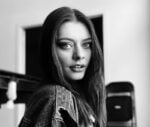 Alexandra Feiam is an experienced fashion writer who holds a degree in journalism. She has an impressive portfolio and expertise working as the Editor at Power Retail and Commercial Content Editor at Newscorp. Ally has been writing for The TrendSpotter since 2018, and her work has been featured in notable publications such as The Herald Sun, Arirang TV South Korea, Kidspot, The House of Wellness, and The Daily Telegraph.
SUBSCRIBE TO OUR NEWSLETTER
Subscribe to our mailing list and get interesting stuff and updates to your email inbox.