New York Fashion Week at Milk Studios saw some fantastic hair designs by Australian Redken Hair Director Jon Pulitano. Pulitano led and inspired the creative hair team for Dion Lee's AW 2014 runway show at Milk Studios New York.
Other Australians who showed their support for  Lee and Pulitano included Sam Worthington, Lara Bingle and Nicole Trunfio.
To complement Dion Lee's modern, chic tailoring, Jon Pulitano went with a simple flowing style with a halo type effect.
Pulitano, director of Headcase Hair in NSW, stated:
"The look we want to create is a soft, very loose ponytail, tied low with a really strong centre parting and natural, straight texture through the lengths. I've finished the look by lightly rubbing the top and sides with the palms of my hands to create these natural fly away hairs. It gives this beautiful halo effect around the head."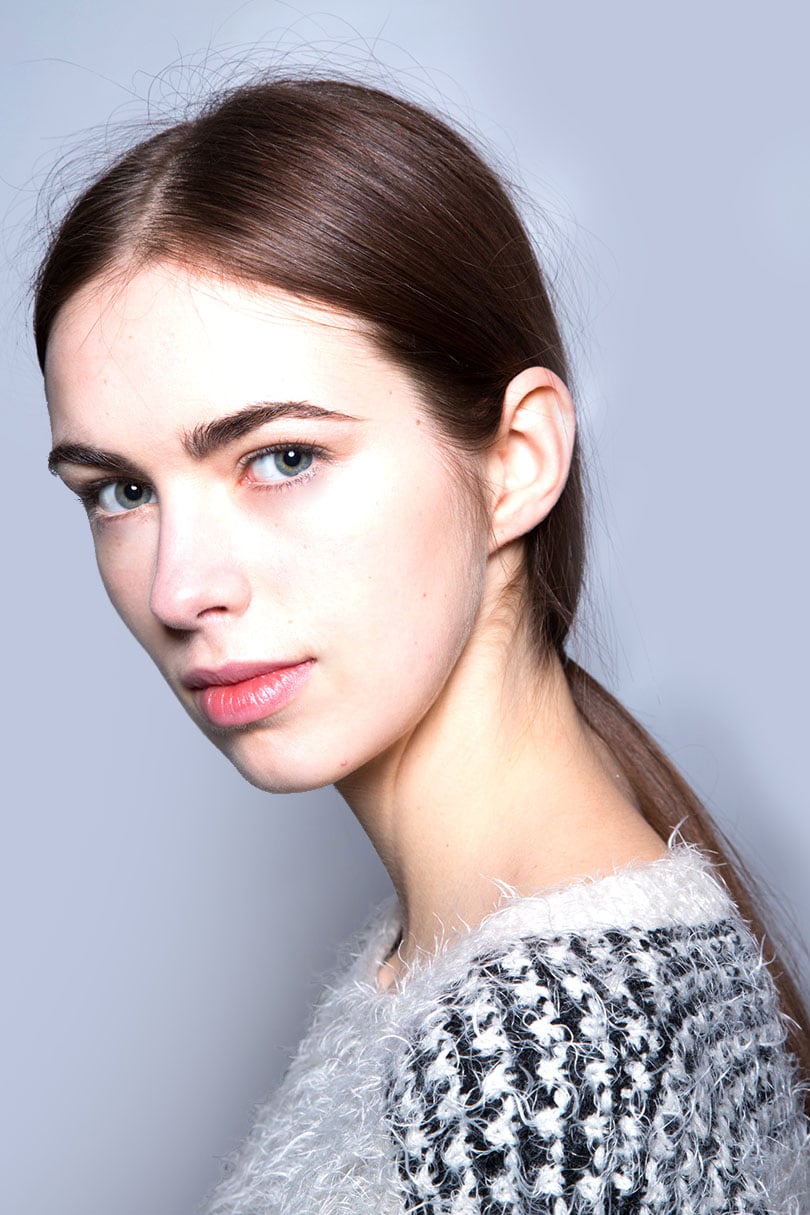 Get The Look
Step 1. Prep the hair by spraying Redken Rootful 06 liberally on to dry hair and then blow dry in. This will give the hair a great texture and help add volume, take the softness away and help accentuate the fly-away halo effect.
Step 2. Once the hair is dry, spray a generous amount of Redken Powder Refresh 01 throughout the whole hair. This will give longevity to the look and stop separation and oiliness.
Step 3. Next with a soft bristle brush, brush the hair back and gather lengths into a low pony tail. Tie off about 4 inches below the nape.
Step 4. Loosen the pony tail and adjust the hair at the back so from the front it creates the illusion of a slight bob cut.
Step 5. Sprinkle a light dusting of Redken Powder Grip 03 at the roots and crown. Then with the palms of your hands lightly rub in circular motions to create a light fluffy dishevelled halo texture.
Step 6. To finish spray with Redken Fashion Works 12 hairspray for a light hold.
To get the look you will need the following products:
SUBSCRIBE TO OUR NEWSLETTER
Subscribe to our mailing list and get interesting stuff and updates to your email inbox.