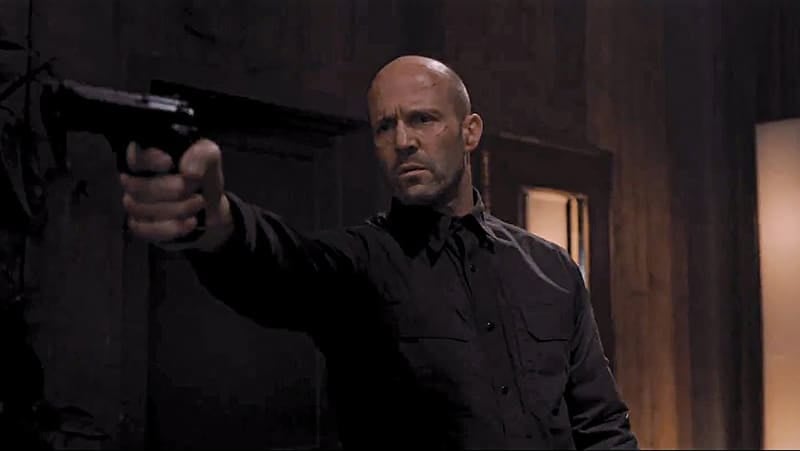 Amazon Prime Video will be bringing you 31 days of pure entertainment this March 2023! With an array of movies, series, and documentaries to choose from, there is something in store, no matter what your tastes are. Emily Browning stars in the thriller Class of '07 while Dave Hughes takes comedy up a notch with Ridiculous – so prepare to experience one wild ride as action-packed adventure meets Pride vibes.
Best New Movies on Amazon Prime Video
Wrath of Man
Embark on a thrilling heist adventure with Jason Statham and an all-star cast in Wrath of Man! Witness H's fascinating transformation from hardened truck driver to cool, calculated crime avenger as they take aim at the criminal underworld. This edge-of-your-seat action flick comes from renowned director Guy Ritchie that will have you hooked until the gripping finale. Don't miss out; watch one of Hollywood's best actors bring ultimate justice against powerful adversaries!
Release Date: March 10
White Elephant
Even in ailing health, Bruce Willis is still out there doing what he does best – putting on thrilling performances for us. Recently unearthed from Amazon Prime Video's archives, White Elephant may not be one of his stand-out pieces, but it has the makings of an entertaining watch nonetheless. Two cops witness an assassination attempt and find themselves amidst the plans of a ruthless crime boss to eliminate all threats by ordering an ex-Marine mob enforcer into action! Confusingly convoluted yet strangely captivating, this movie might have enough surprises to keep you hooked until the very end!
Release Date: March 5
The Oceans Franchise
Get ready to take a trip back in time! The iconic Ocean's Eleven franchise is making its way to Amazon Prime Video, featuring all three star-studded movies from the Rat Pack and their modern counterparts – Brad Pitt, George Clooney & Matt Damon. March 24th will be full of laughs as Don Cheadle kills it with an unforgettable cockney accent for your viewing pleasure.
Release Date: March 24
Best New Series on Amazon Prime
Swarm
Donald Glover's new show, Swarm, will surely be the hottest March series. Following Dre – played by Dominique Fishback alongside Chloe Bailey and Damson Idris – viewers will get an intimate look into a young woman's fan obsession as it descends from admiration to darkness and unexpected places. With so much mystery surrounding this thrilling drama already brewing up excitement for its premiere!
Release Date: March 17
Class of '07
Class of '07 puts a unique spin on the old adage that "high-school never ends." This Amazon Prime Video series is an apocalyptic comedy about what would happen if ten years' worth of high school friends and bullies were thrown together for one more reunion, but this time with life-or-death stakes. Starring Suckerpunch's Emily Browning and everyone's favorite former Neighbors alum Caitlin Stacey in an all too familiar Lord Of The Flies scenario, Class Of '07 will have viewers gripping their seats to see who comes out alive!
Release Date: March 17
Daisy Jones & The Six
Taylor Jenkins Reid's New York Times best-selling novel, Daisy Jones & The Six, is being brought to life in a suspenseful series about twin flames whose passionate love leads them both on tumultuous paths. Billy Dunne and the enigmatic lead singer of their '70s rock band – Daisy Jones – had it all until they suddenly split up at the height of their career. After decades apart, viewers can finally find out why when this gripping story unfolds in its entirety!
Release Date: March 3
The Power
Experience the electrifying adventures of teenage girls granted extraordinary powers by a mysterious force, The Power! Follow an uncanny cast from London to Seattle, Nigeria to Eastern Europe as they come together in an action-packed series inspired by Naomi Alderman's award-winning novel. Toni Collette stars and proves once again why she's been featured in so many Amazon Prime series over the past year – get ready for some unforgettable supernatural drama!
Release Date: March 31
New Documentaries on Amazon Prime
Hugo Van Cuylenburg G.E.M.
This month, join renowned author and 'happiness expert' Hugo Van Cuylenburg as he dives into the documentary G.E.M., revealing his powerful tips for mental well-being and a more meaningful existence. Journey with him as he explores practical strategies to cultivate joy in your life from the best-selling writer of The Resilience Project and Let Go!
Release Date: March 9
Coach Prime
Deion "Coach Prime" Sanders has written a new chapter in the history books. As an NFL champion, Coach Prime revolutionized Jackson State University's football program. Now, his story is coming to life with four all-new episodes of Coach Prime: A Documentary Series. This inspiring look behind the scenes follows JSU during its historic undefeated season as celebrity guests educate viewers on what it takes for a team – and community – to come together under extraordinary circumstances.
Dave Hughes: Ridiculous
Dave Hughes is back, and he's ready to redeem himself! After receiving backlash for his lockdown antics, the sometimes comedian decided it was time to hop on board with Amazon Prime Video and face the music. The trailer gives us a taste of what we can expect – some hits and some misses…only one way to find out how far this run will take him!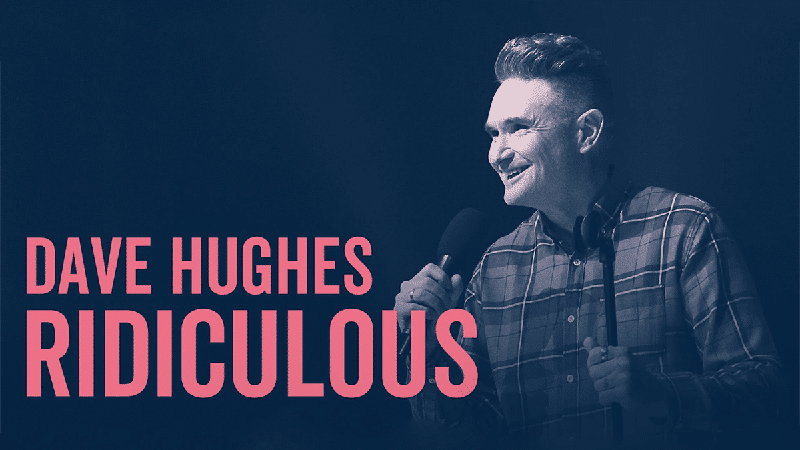 Everything Coming to Amazon Prime Video in March 2023
Daisy Jones & The Six – 3/3/23
Coach Prime – 3/3/23
Men – 3/3/23
White Elephant – 5/3/23
The Invitation – 9/3/23
Hugo Van Cuylenburg G.E.M. – 9/3/23
Wrath of Man – 10/3/23
Mr. Mercedes (Season 1-3) – 12/3/23
The O.C. (Season 1-4) – 15/3/23
Swarm – 17/3/23
Class of '07 – 17/3/23
Good Luck to You, Leo Grande – 19/3/23
Neighbours (S20 Part 1) – 22/3/23
Perfect Addiction – 24/3/23
Dave Hughes: Ridiculous – 24/3/23
Fortress 2 – 24/3/23
Ocean's Eleven – 24/3/23
Ocean's Twelve – 24/3/23
Ocean's Thirteen – 24/3/23
Miss Congeniality – 24/3/23
Bodies Bodies Bodies – 30/2/23
The Power – 31/3/23
New on Amazon Prime FAQs
What new movies are coming to Amazon Prime Video in March 2023?
If you're looking for your next movie night destination, look no further than Amazon Prime Video! In March 2023, exciting new films will arrive to thrill entertainment seekers - from the crime drama "Wrath of Man" and heist-packed Ocean's trilogy to Sandra Bullock in "Miss Congeniality," there is something for everyone. Other gems like "White Elephant," "The Invitation," " Perfect Addiction, " and more are waiting on the streaming service soon. Get ready – it'll be a wild ride!
What new series are coming to Amazon Prime Video in March 2023?
Dive into a world of captivating series with Amazon Prime Video's upcoming March 2023 lineup. Watch the rise and fall of Daisy Jones & The Six, cheer on Ryan Atwood in classic teen drama 'The O.C.,' discover how Class Of '07 navigates life after high school, follow Detective Bill Hodges as he unravels mysteries in Mr Mercedes Seasons 1-3 AND unleash your inner superhero watching gripping series The Power!
SUBSCRIBE TO OUR NEWSLETTER
Subscribe to our mailing list and get interesting stuff and updates to your email inbox.