What does a leading global lifestyle brand have in common with a premier online fashion magazine? One super stylish collaboration of course! TheTrendSpotter has teamed up with international fashion brand, Nautica to work on their Spring/Summer 2016 collection, and the results are superb. Our very own Colin and Dasha Gold were invited to create the lookbook for the range, taking charge of everything from casting models to styling and photographing. With clothes as stylish as Nautica's and a hard-working and talented team driving the project, the collaboration was bound for success and fun from the beginning.
Nautica's own beginning took place a long time before this collaboration, in 1983. Founded by designer, David Chu, Nautica had a humble start, launching with just six styles of outerwear. Since then the label has grown into a global powerhouse with over 250 Nautica-branded stores across more than 75 countries. Here in Australia, the brand is also making a fashionable footprint, selling its label through nautica.com.au as well as two Victoria-based outlet stores, all 39 David Jones stores and 37 Myer stores.
Nautica's globally-loved brand is one that reflects style and energy, much like TheTrendSpotter. Inspired by the Latin word nauticus, which means "ship", Nautica has an identity that is closely related to the sea. The brand's passion for bringing inspiration from the sea to everyday style has created a label that "represents a reimagined nautical interpretation of what people want to wear". This clear understanding of what the Nautica brand is all about allows the label to connect with its customers and produce collections that they want to wear.
There is beauty in self-expression through clothing, we share a story of our life with what we wear. One day we're on the quest for exploration and adventures, we may express it through vibrant colours and unique accessories. On other days we seek simplicity, purity, calmness wearing whites, clean cuts and classics. Sometimes we look for structure in our lives or on the contrary, want to set ourselves free from all the rules. Our style is our story. We speak with what we wear.
Through this lookbook collaboration, Colin and Dasha found themselves helping to tell the story of Nautica's Spring/Summer 2016 collection. The collection is one that speaks of Nautica's signature nautical inspiration as well as new urban influences. The blended styles culminate in the brand's men's and women's sportswear ranges, which celebrate a theme of "Where the City Meets the Sea". Featuring refreshed classic styles, the collection highlights "the modern sophistication of iconic cities, and the energy of those who reside in and around them".
The men's range, which has been designed for the "Modern Explorer", exudes this feeling of energy. Perfect for men who are on-the-go, the collection is just as practical as it is stylish. "Inspired by vintage military pieces that have been re-engineered to accommodate the modern man and his gadgets", the range is a fashionable lesson in balancing work and play. Engineered pockets and inverted pleats add movement and nautical style while new fabrics, such as high-twist poly and water repellant cotton nylon, take care of performance with style. A colour palette ranging from traditional, navy and black to on-trend burnt orange and khaki, is the icing on the cake of a collection that is perfectly suited to the modern gentleman's everyday needs.
While the men's collection is designed for the "Modern Explorer", Nautica's Women's Spring 2016 range is inspired by the "Polished Jetsetter". Featuring elevated and modern design, the range offers wearers the chance to escape their busy city lives through their wardrobes. A mixture of pieces representing bohemian chic style and European-resort sophistication create a well-balanced collection that is both sharp and relaxed. Abstract ikat fabric, elevated florals, palm leaf prints, lace and crochet detailing appear throughout this wanderlust-inducing collection. The colour palette features nautical inspired navy and white as well as ocean sea glass blues, shades of purple and pops of citrus.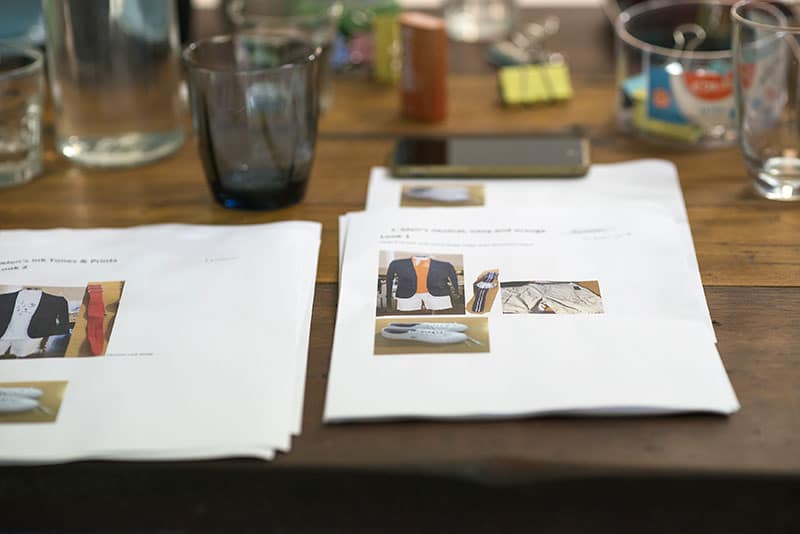 The mix of timeless and modern elements that define Nautica's Spring/Summer 2016 collection were highlighted throughout the lookbook by TheTrendSpotter. Styled and photographed by Dasha and Colin, the lookbook included 20 men's and 20 women's looks. The men's looks were modelled by Justin Lacko of Chadwick Models while the women's styles were featured on Cassie Gardner of Vivien's. Both models were cast, fitted and directed by Dasha and Colin to ensure a perfect synergy of Nautica x TheTrendSpotter style.
For styling and art direction, Dasha and Colin found inspiration in street style and the unique ways that stylish individuals from all over the world put their outfits together. They also used the idea of how personal experiences are expressed through clothes as a reference point for creating the ideal Nautica lookbook.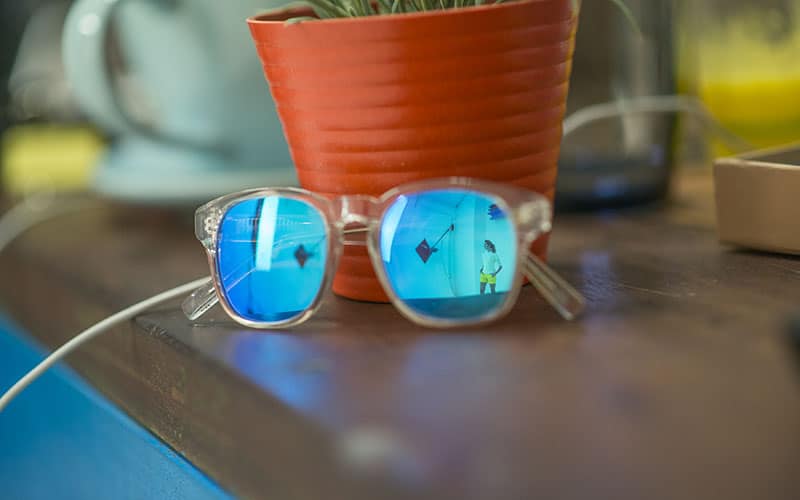 Shot in-studio at Epic Studio, the lookbook images came together flawlessly with the clothes boldly standing out from their crisp white background. The team from Nautica were also on site on the day to provide support and see that things ran smoothly. Kat Bardsley oversaw hair and makeup for the shoot while Marisha Dudek was on hand as the photography assistant. With everyone working together as one, the Nautica x The Trend Spotter Spring/Summer 2016 lookbook was completed to the highest standard.
Filled with a sophisticated, modern energy the lookbook champions style in a way that is integral to both Nautica and TheTrendSpotter. Fresh colours, nautical influences, urban details and a relaxed yet polished mood are at the heart of the completed lookbook. The fun that was had during the collaboration also permeates the feeling of the book while the success of the partnership between these two brands is clear to see.
SUBSCRIBE TO OUR NEWSLETTER
Subscribe to our mailing list and get interesting stuff and updates to your email inbox.