With the sun streaming into the MSFW Hub, the Spring Style runway offered plenty of sartorial inspiration for the warm days ahead, and of course for the races.
SABA
It was a mix of sports luxe and modern minimalism at SABA with a silver tee and tailored tracksuit pants ensuring you'll never have an excuse to wear velour again, contrasted with chic neutral skirts and tops paired with whites and bold bursts of colours like cobalt blue and pastel pink.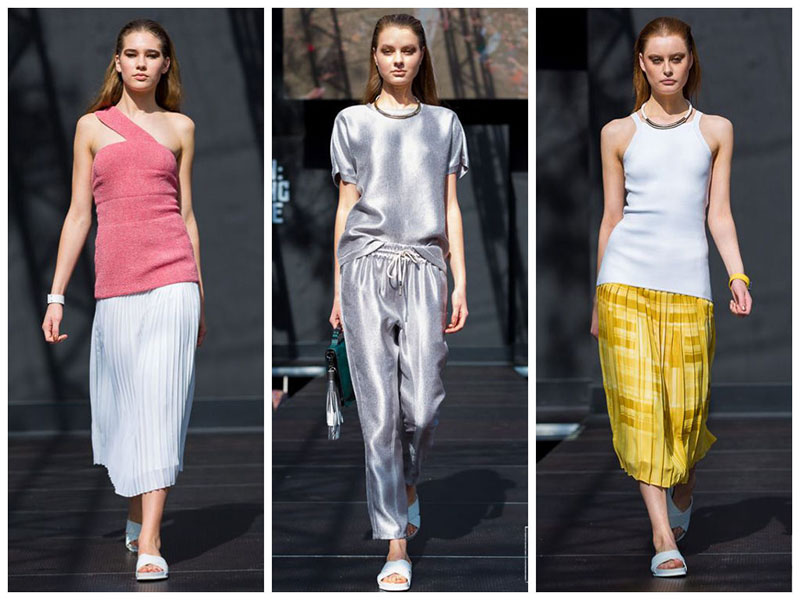 Sportscraft
Sportscraft showcased the modern summer suit – statement shorts and crisp shirts and blazers in the lightest and breeziest linen, and also giving traditional winter colours like navy a refreshing spring update.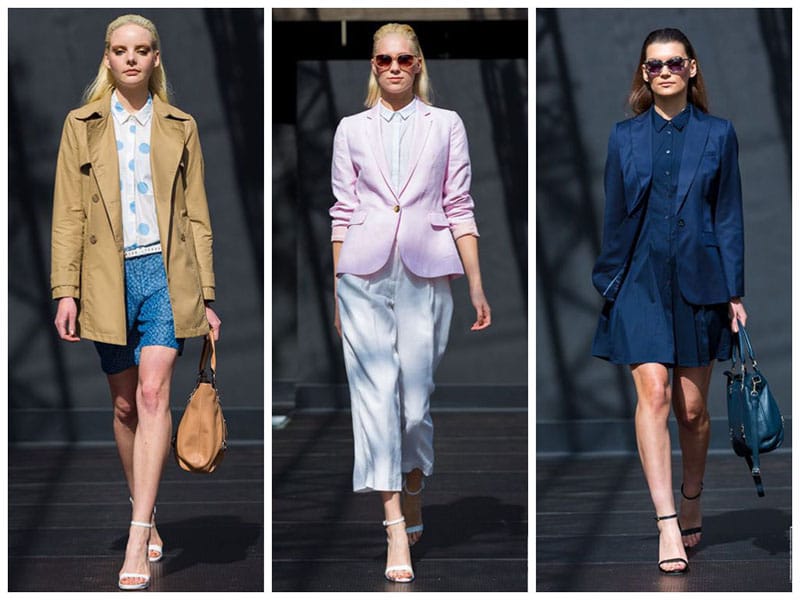 Seduce Clothing
Blues, greens, yellows and peach – it was a vibrant rainbow at Seduce Clothing with beaded and embellished detailing to add texture and shape. A highlight piece was the vibrant and floaty skirt, paired back with a black modern crop.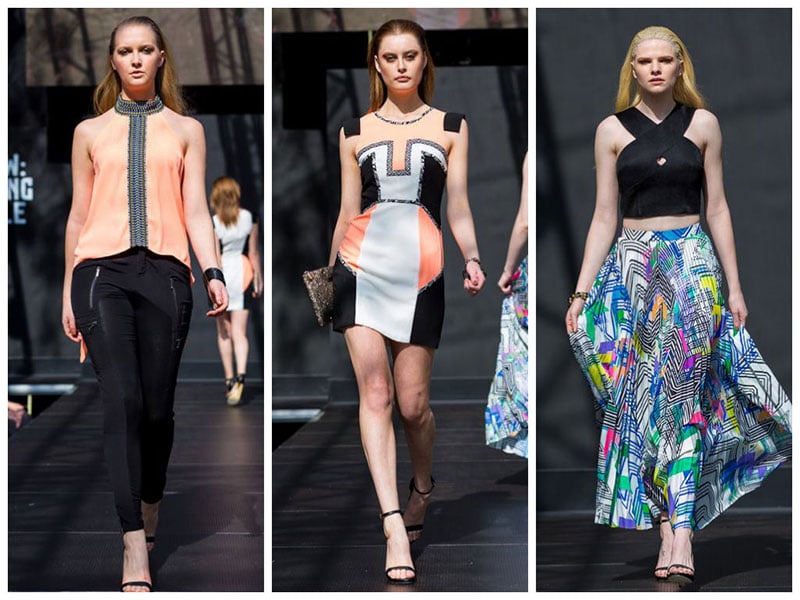 Review
It was a classic monochrome and floral heavy showcase from Review, with cute polka dot playsuits, checkerboard pants and pretty spring frocks in floral and silky prints.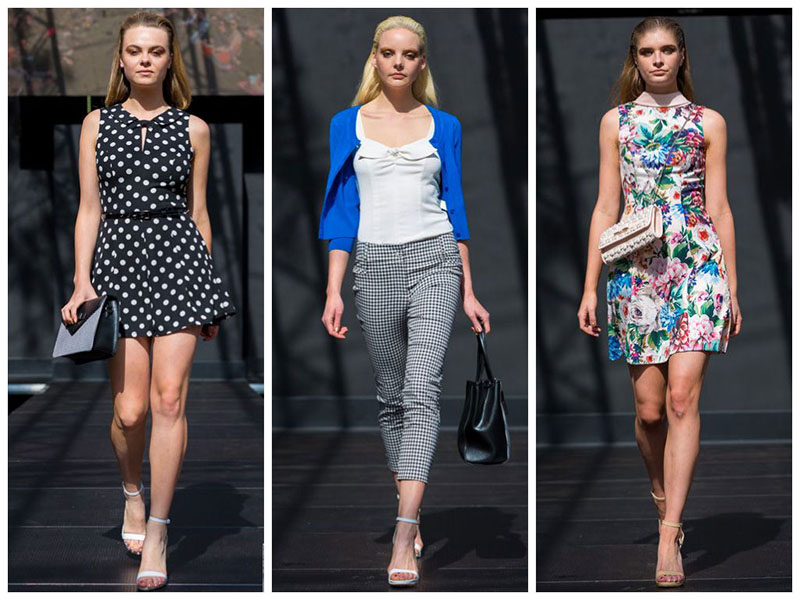 Veronika Maine
Veronika Maine was certainly a standout from the runway, with a fashion forward take on basics including the crop sleeve shirt, floral culottes, and a long, super chic black strapless cocoon dress – a derby day winner.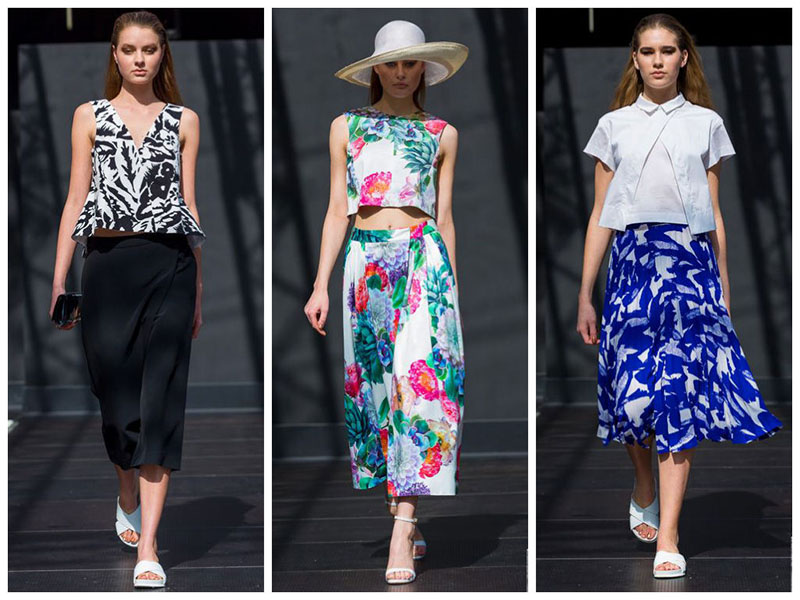 CUE
A surprising collection came from Cue – with a mix of modern floral prink dresses and long length skirts, contrasted with a real '70s flavour. Think burnt orange floral printed flares and long peach jacket. Groovy chic, baby!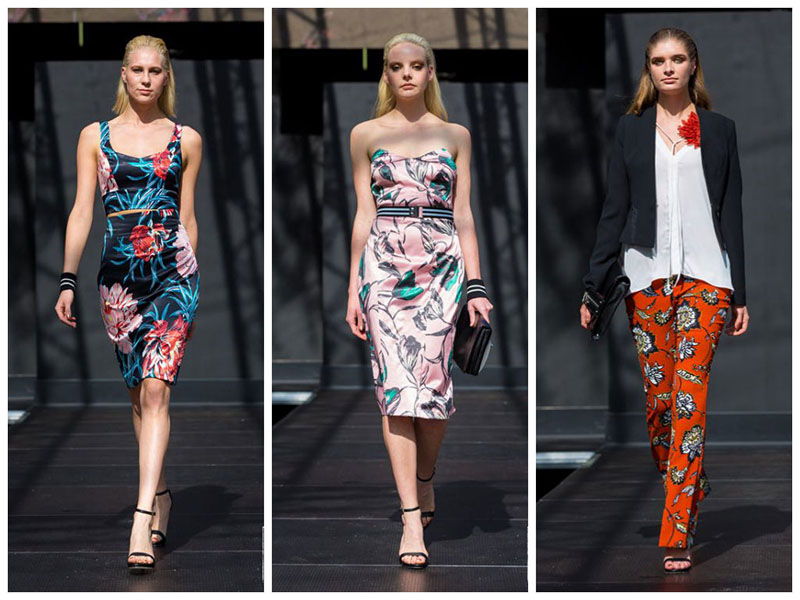 SUBSCRIBE TO OUR NEWSLETTER
Subscribe to our mailing list and get interesting stuff and updates to your email inbox.