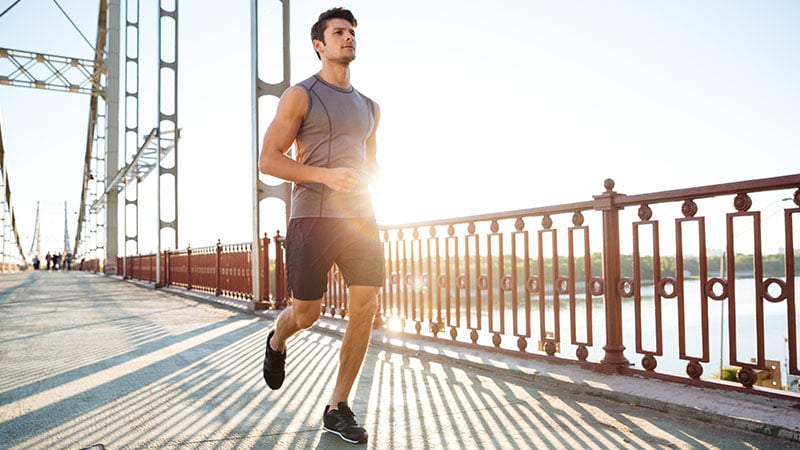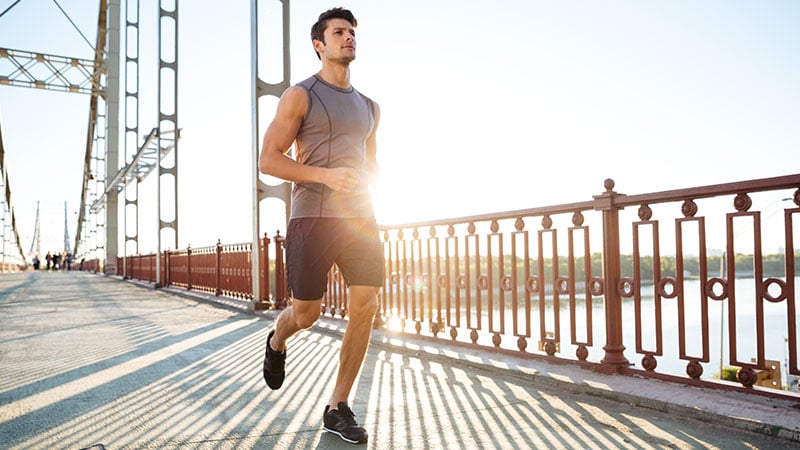 Whether you're training for a marathon or just a movie marathon, these stylish running shorts have got you covered. Ranging from high-tech fabrics that allow you to run lighter and faster, to edgy gothic fashion, that transcends the need for speed, there's an option for every gent. Check out our list of the best brands for running shorts next time you need a new pair for your morning run, weekend errands, or just relaxing in the evening.
1. Nike
Expand your potential with running shorts from Nike. Another company that leads in sportswear innovation, it's no surprise that the brand is worn by some of the world's most elite athletes, including marathon runner Mo Farah. From new fabrics such as Nike Flex, which allows freedom of movement, to sweat-wicking technology, you'll lead the race in style and comfort. Their relaxed fit running shorts, in fun mustard, feature a low waistband and signature swoosh. Even though the company is based in Oregon in the United States, its footprint is global. Not only does the company innovate, but they also give back through programs and engagement in local communities globally.
2. Adidas
Iconic sports brand Adidas is a front-of-mind company when it comes to running shorts. With a long history, the company aims to be the best sports company in the world. As such, their products reflect that goal. Adidas offers a variety of running short options, from colorful and comfy track shorts to signature designs with their iconic triple stripes. The company innovates and collaborates with creatives, designers, sportspeople, and other companies to stay at the cutting edge of sportswear. For example, the collaboration with Japanese brand Neighborhood brings a streetwear aesthetic to these performance running shorts. Made with polyester taffeta and mesh, it features a handy waistband pocket, perfect for your keys.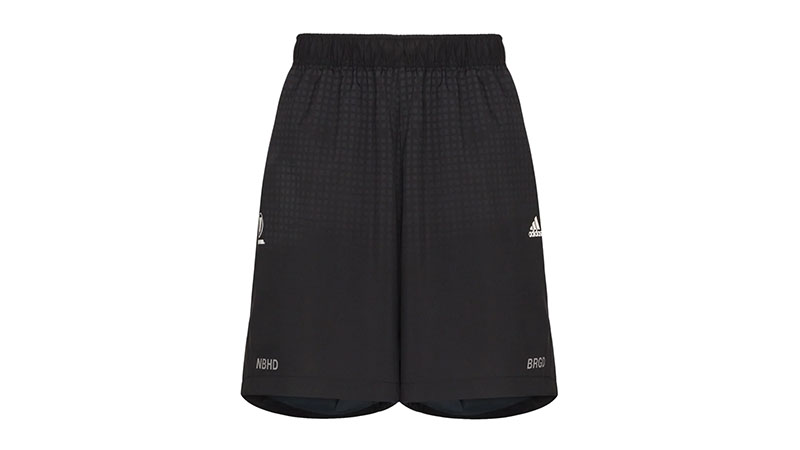 3. Off-White
Based out of Milan, Off-White brings fashion to the field when it comes to sportswear and men's running shorts. Created by American designer Virgil Abloh, the brand is lead by the concept of "everything in quotes." Consequently, heavy quotation marks appear regularly in the brand's clothing, as do irony and reinterpreted cultural iconography. The brand has a cult following and is perfect for seriously stylish runners. These breathable, mesh track shorts feature a painting from Italian Renaissance painter Caravaggio, dissected by the brand's iconic diagonal stripes. Collaborations with global brands like Nike, Gore-Tex, and Champion see fashion and function collide.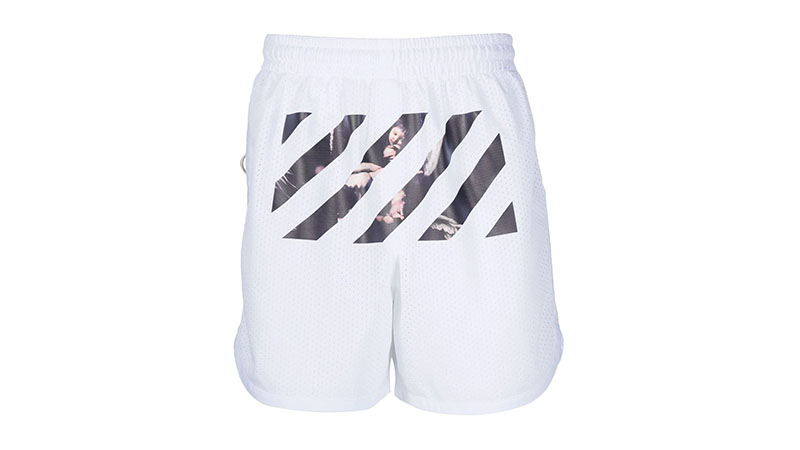 4. Y-3
Y-3 is the fashionable sportswear lovechild of Adidas and Yohji Yamamoto. Yohji is a Japanese designer renowned for exquisite tailoring and avant-garde designs. Marrying the sophistication of his designs, with the functionality and innovation of Adidas, results in a line of striking sportswear. In terms of running shorts, the collection features pressed track shorts, soft Terry cotton, and relaxed fits. Run in both comfort and style with the Y-3 options.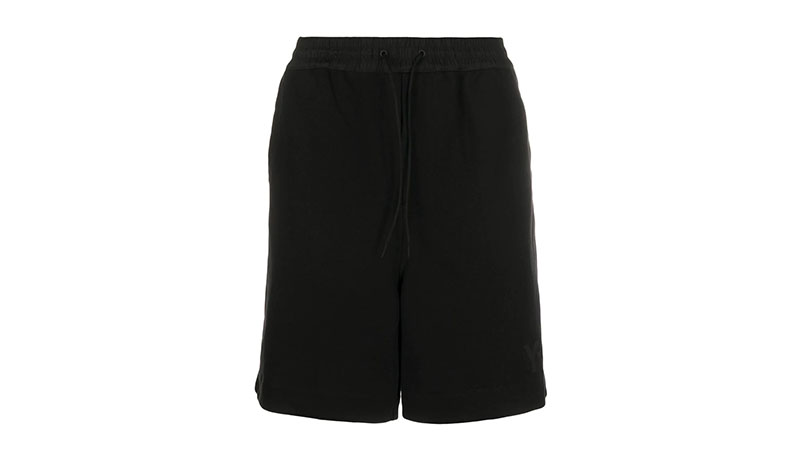 5. Moschino
You'll be just as comfortable going for a run in a pair of Moschino running shorts as you would be sitting on the couch watching Netflix. Their track shorts, which are made from 100% soft cotton, feature everything from iconic fluoro colors, to the Moschino logo patch and stripes. The luxurious Italian fashion house produces fashionable yet easily wearable clothing. With fresh designs, the use of bright colors, and a sense of humor, the brand brings fun to high fashion.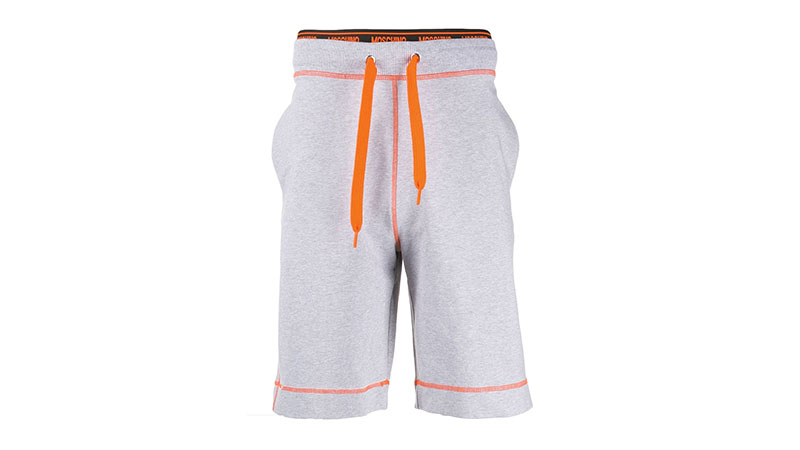 6. Gucci
Take advantage of Gucci's bold prints to make a stylish statement on the track. This Italian fashion powerhouse is known for its luxury products and iconic logo. Boasting excellent craftsmanship, their track shorts are the perfect mix of form and function. These bright running shorts will give you the vibrant boost of energy to reach a personal best – in both running and style.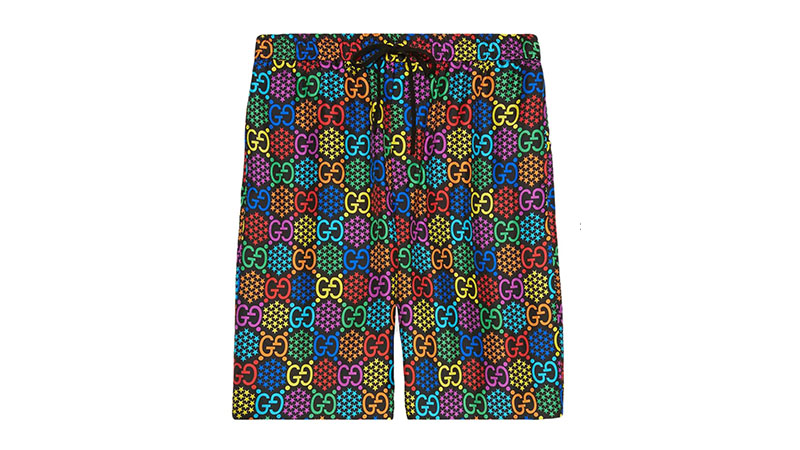 7. Stone Island
Stone Island, or Stoney as it's known, has boundary-pushing textiles and fabrics as part of the company's DNA. Their use of reflective material, thermo-sensitive fabrics, and military and aviation materials are all cornerstones of the brand's relentless pursuit of innovation and enhancement. Popularised in the '80s by UK soccer fanatics, the Stoney brand has always had iconic streetwear. Combining high-tech fabrics with military-inspired designs, the brand is associated with ultra-masculinity – a brand for real men. The past few years have seen it gain traction in the UK and American hip hop and grime scenes. These metallic running shorts sport the easily recognizable compass patch, metallic polyamide reflective material, handy pockets, and elasticized waistband.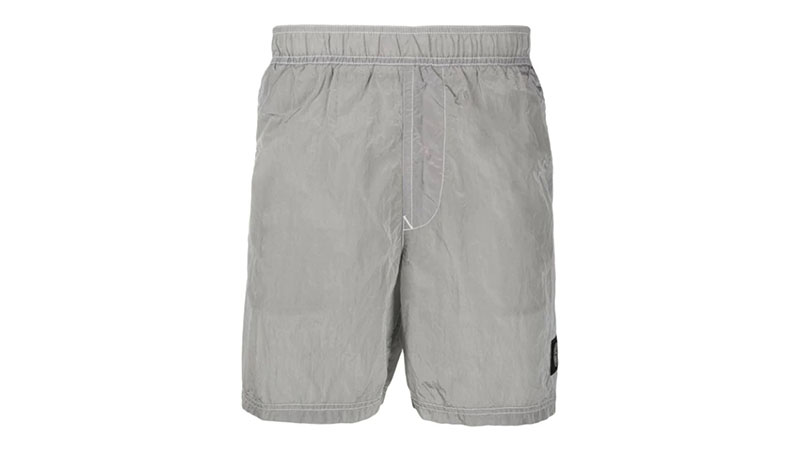 8. Dsqaured2
Upgrade your running look with a pair of DSQUARED2's bright red running shorts. Made from 100% cotton, these shorts feature an elastic waist, two side pockets, and two back pockets. Canadian twins Dean and Dan Caten are the designers behind DSQUARED2's mix of street-savvy vibes with contemporary high fashion. Their alternative take on luxury mixes sporty with glamorous, and laidback with lavish. Made in Italy, their lines use exquisite Italian tailoring to take your running look to the next level.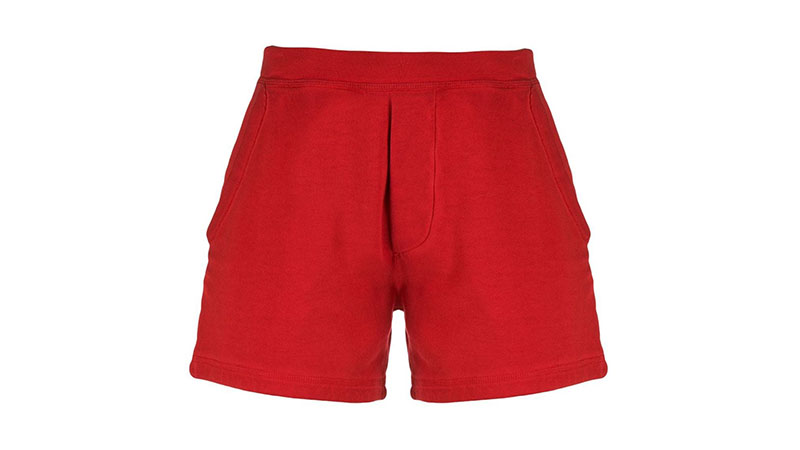 9. Boss
Get ahead of the pack in style and comfort with a pair of running shorts from BOSS. BOSS is the casual and athleisurewear arm of premium German brand Hugo Boss. While the clothes may be more relaxed, the brand's commitment to quality, innovation, and sustainability remain the focus. The company knows sports, sponsoring soccer teams, golfers, motorsports, and sailing. As such, they've created apparel that's both stylish and functional. These logo print shorts, in a cotton blend and relaxed fit, ensure a comfortable run.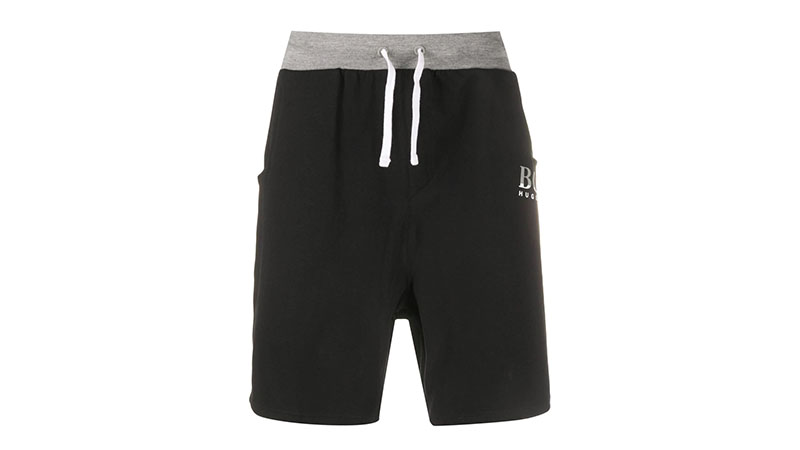 10. Balmain
Balmain's embossed logo track shorts are quintessential of the brand. Bold and confident, they feature a cotton-elastane blend for the ultimate in comfort and zipped pockets, so you don't lose your phone and keys out on your daily run. Currently, lead by designer Olivier Rousteing, the French fashion house continues to produce lines in sync with founder, Pierre Balmain's vision of French couture and glamor. However, Olivier has reinterpreted that idea with a fresh vision and Asian influence.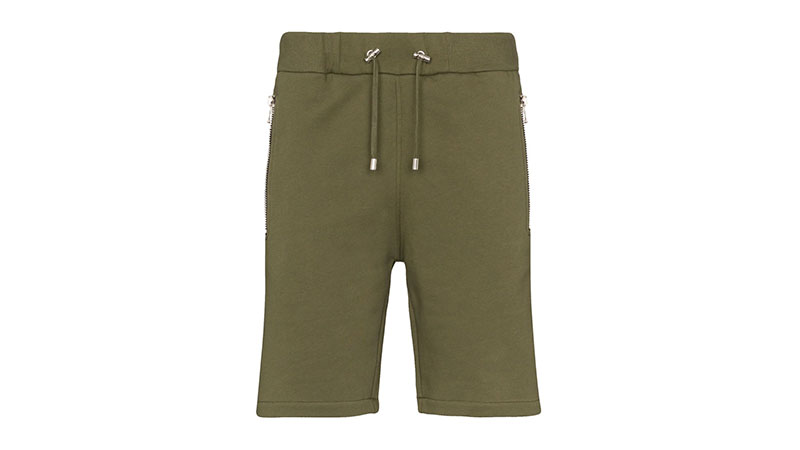 11. Burberry
Sporting a pair of Burberry track shorts just proves that casual doesn't mean basic. Featuring the iconic check pattern, these wool shorts will have you looking effortlessly put together. With a long history, dating back to the 1800s, London-based Burberry knows what it takes to look stylish. Thomas Burberry developed the revolutionary waterproof Garbadine fabric that became the core material used in their iconic trenchcoats. As such, innovation and sustainability have always lead the way in the design and manufacturing of their luxury garments.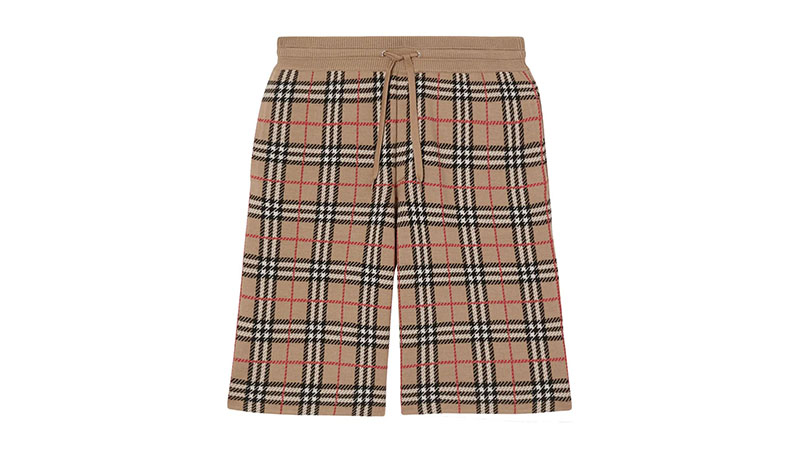 12. Valentino
From runway to running track, Valentino designs exude Italian glamor. With both haute couture and ready-to-wear lines, the house of Valentino is popular among the fashion elite. Enjoy a modern take on Valentino's iconic style, with these logo check-print track shorts. The cotton blend makes movement easy, and the bold pattern creates a daring statement.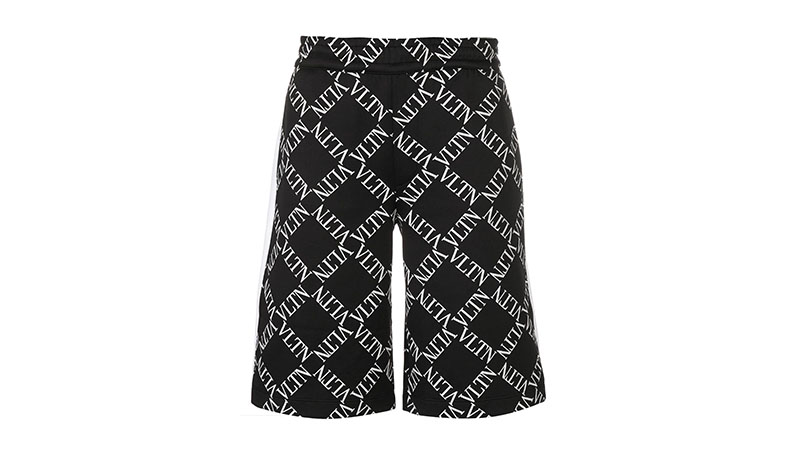 13. Givenchy
Givenchy is the ultimate in Parisian chic. Founded in 1952 by Hubert Givenchy, the brand started with a classic and elegant Parisian notion of style. They even dressed famous stars, including Audrey Hepburn and Jackie O. However, the brand has evolved from women's couture, to include ready-to-wear lines that have been hugely popular in the American hip-hop scene. The mix of stylish streetwear and French sophistication has made for wearable and fashionable activewear. As such, for the stylish runner, these shorts are an excellent choice. It features black stretch-cotton fabric, side slit pockets, and a logo-knitted stripe at the sides.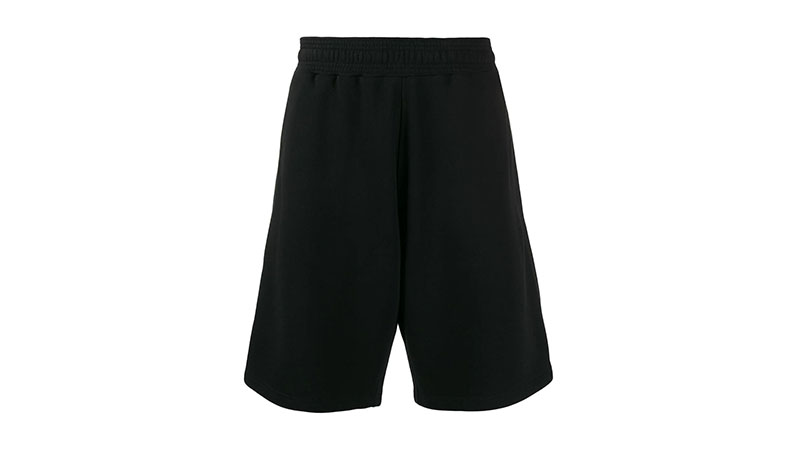 14. Neil Barrett
Founded by the English designer Neil Barrett, the minimalist sensibility and progressive style of their urban wear make the brand stand out from the rest. You'll be so comfy in these track shorts that while you could hit the gym, you might be tempted to just lounge on the couch. The chevron pattern is inspired by the Modernist art movement, while the fabric is designed for stretch and comfort. Additionally, the understated tones are iconic of the Neil Barrett brand.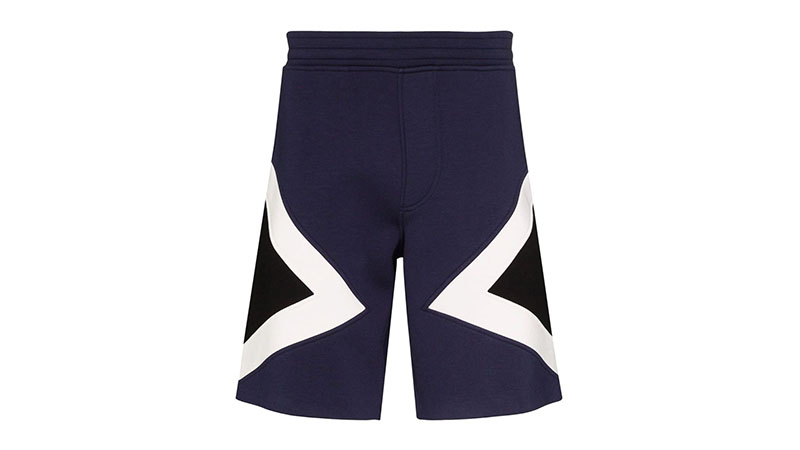 15. Supreme
From a skate shop in New York, with a cult following, to a global fashion brand that sells out instantly, Supreme has come a long way since its inception. Furthermore, the brand is also now a significant collaborator in the fashion world, working with both high and low brands like Commes des Garcons, Champion, and Lacoste. These collaborations opened eyes and minds to the brand. With manufactured scarcity as a brand strategy, sporting a pair of Supreme track shorts shows you're one of the cool kids. This particular pair, part of the collaboration with Lacoste, are made of 100% cotton fleece, with a drawstring waist and convenient pockets. As such, it's perfect for performance, or just chilling out.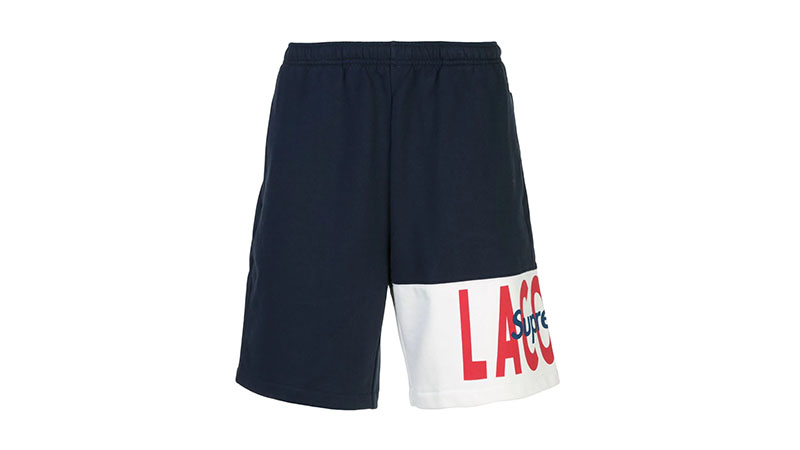 16. Polo Ralph Lauren
American fashion icon, Ralph Lauren, first launched Polo Ralph Lauren in 1967. This was his first full line of men's sportswear and tailored clothing. Timeless and aspirational, Polo Ralph Lauren's running shorts are classic and comfy. Therefore, you can take the ultimate preppy style to the gym or track with these cotton shorts. With pale blue, 100% cotton fabric, you'll be feeling light and airy, perfect for an energizing morning run.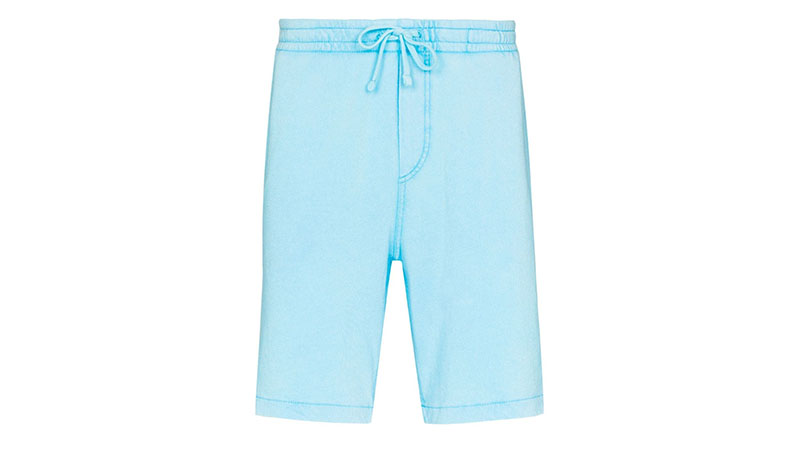 17. Satisfy
Satisfy is one for the serious runners. The company was founded to inspire a new generation of runners to chase the running high and free their minds. Proudly French, the creative studio is based in Paris and is where their design and innovation stem. Their long-distance shorts are state-of-the-art. Firstly, they have the company's unique Justice™ lining, which is 35% lighter and dries 60% faster, meaning you can run more comfortably for longer. Secondly, Ripstop Tech-silk is lightweight and durable. Next, there are six pockets, which include energy gel pockets, a sweatproof phone pocket, and card pocket, and a mini-carabiner for keys. Finally, run safely in low light with reflective paneling. If running is your life and your inspiration, then Satisfy's running shorts are a worthy investment.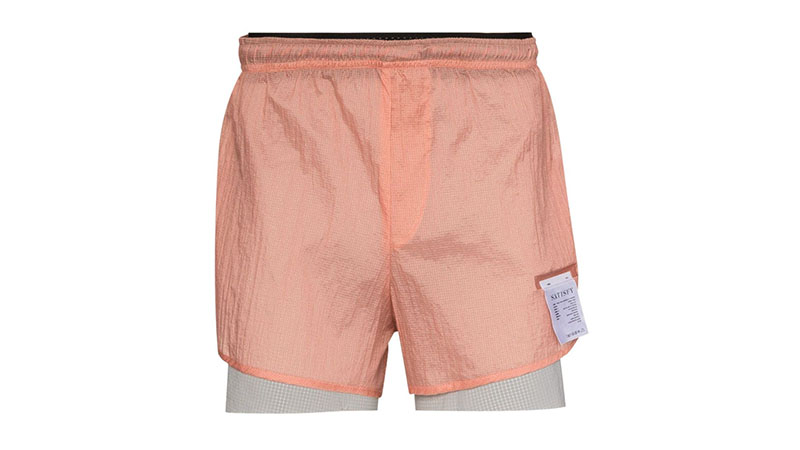 18. Dolce & Gabbana
Dolce & Gabbana aren't afraid of a bold print. Therefore, their running shorts are perfect for making a daring statement at the gym or pounding the pavement. Choose from patterns with eclectic mixed prints of stars and leopard spots, orange tropical prints, or stained-glass window inspired motifs. The cotton-spandex blend fabric in these shorts breathes well and has flexibility, while the zippered pockets keep belongings safe.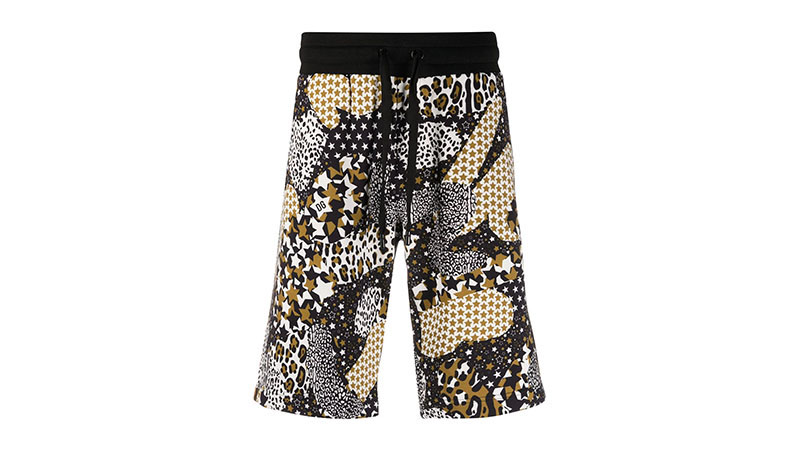 19. Rhude
Combining streetwear style and elements with luxury techniques is the cornerstone of Rhude's collections. Founder Rhuigi Villasenor interned under Shaun Samson before launching his own design venture based in Los Angeles. From humble beginnings to dressing stars like Kendrick Lamar and NBA players such as LeBron James, Rhude has come a long way since its creation in 2013. While it's not a household name, those in the know have no problem splashing out on the stylish streetwear. Their bold green running shorts have the brand splashed across the thighs, contrast drawstring, and zippered pockets to keep your belongings safe.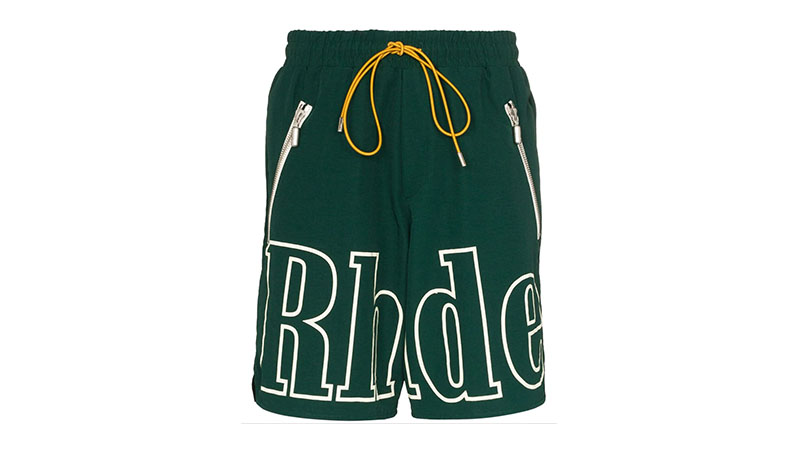 20. John Elliott
The John Elliot brand is an 8-year-old John's dream come true. The company focuses on functional yet modern designs, using unique fabric and keen attention to detail. Produced in Los Angeles, this American sportswear company has made track pants cool. Their oxblood red Crimsom straight-leg track shorts boast clean lines and a comfortable fit. It's these elements that have elevated the brand from a niche cult-like following to an award-winning menswear powerhouse.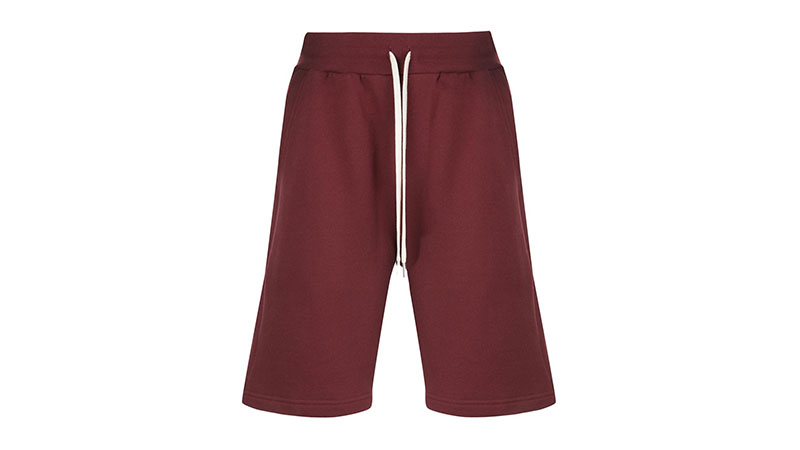 21. Rick Owens
You may not win any marathons in these shorts from Rick Owens, but you will certainly will street cred for an edgy style. Boasting gothic styling in ever-stylish black, the fashion sportswear hybrid has earnt Rick a cult-like following of loyal devotees. A$AP Rocky has even rapped about wearing his clothes. The unique silhouettes, varied textures, and industrial feel of his designs reflect an eccentric and independent approach to fashion.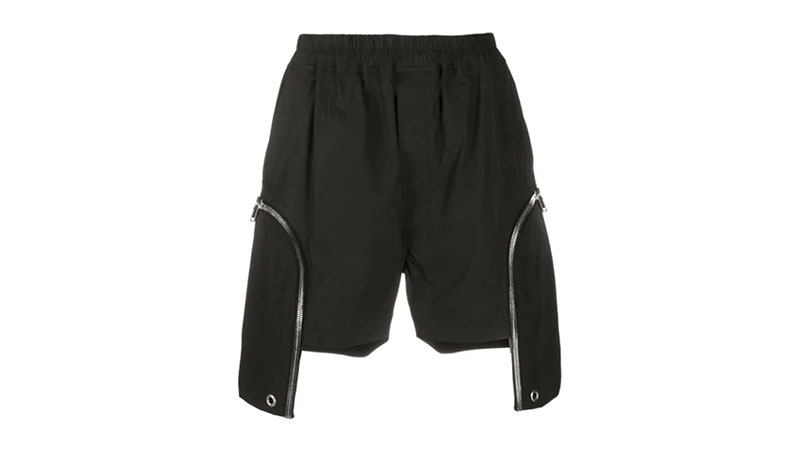 22. Palace
Running shorts from Palace are a throwback to the 90s. Founded in London in 2010 by Lev Tanju, this skateboard and streetwear brand takes heavy inspiration from 90's sportswear and skate culture. Collaborations with brands such as Reebok, Adidas, and Ralph Lauren have solidified the company's place is high-end street fashion. These bright orange Palace-Adidas collaboration shorts will give you that extra boost of energy for your daily run. Plus, they're made from recycled polyester so that you can feel good about your purchase as well.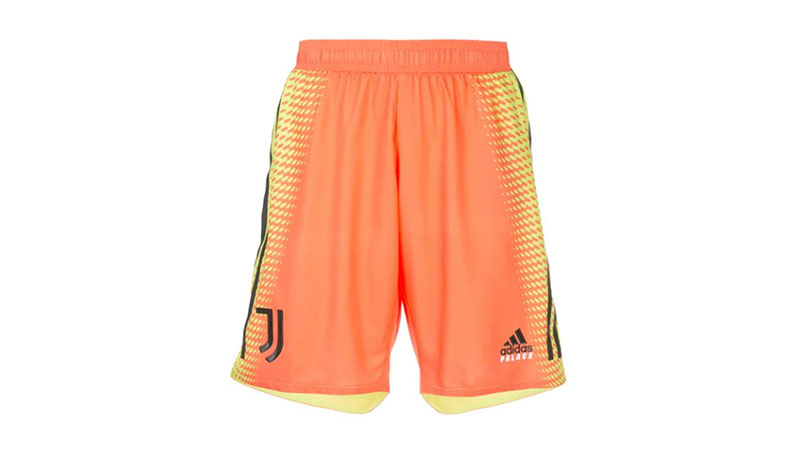 23. Acne Studios
Coming out of Stockholm in Sweden is Acne Studios. Established by Johnny Johanssen, the focus of the creative direction is on quality ready-to-wear fashion, inspired by Scandinavian minimalism. Keep your running style simple with one of his classic, relaxed styles. However, Johnny has proven that minimalism doesn't have to be boring. He uses an eclectic mix of materials and fabrics and isn't concerned if the public doesn't immediately understand his designs. Fashion, like any art, is open to individual interpretation.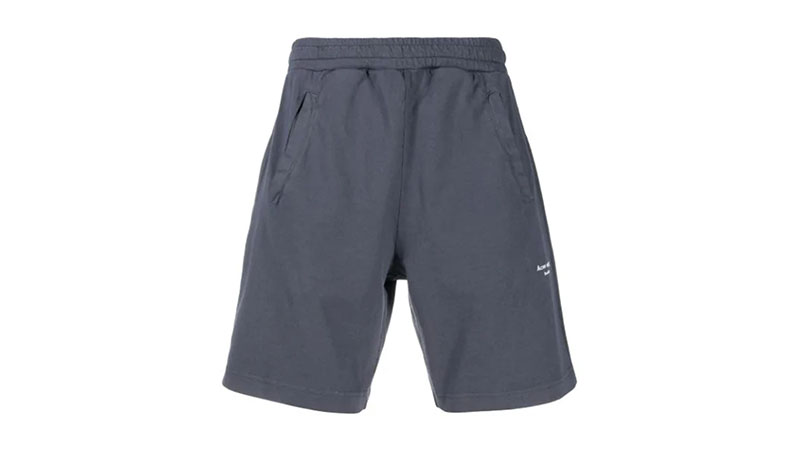 24. Alchemy
Up the ante on the fashion field as well as the running track with a pair of shorts from Alchemy. Their drop-crotch track shorts are a unique look that reflects the Romanian brand's elusive and edgy approach to fashion. With a mid-rise, elasticated waistband, and cotton and spandex blend, these are the ultimate in comfort. The contrasting drawstring and stitching break up the moody black.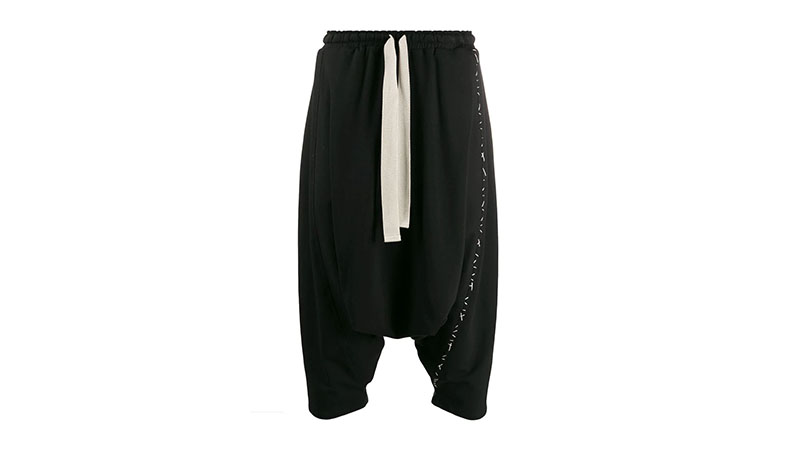 25. Les Tien
Translating from French, Les Tien means "yours". As such, it's a brand for the people that focuses on perfect basics, that fulfill a need while still looking good. Unisex garments and luxury wearable fabrics create collections of high-quality clothes that suit everyone's needs. Relive your childhood with these tie-dye running shorts. They're 100% cotton, with an elastic waist, making them super comfortable, breathable, and just what you need.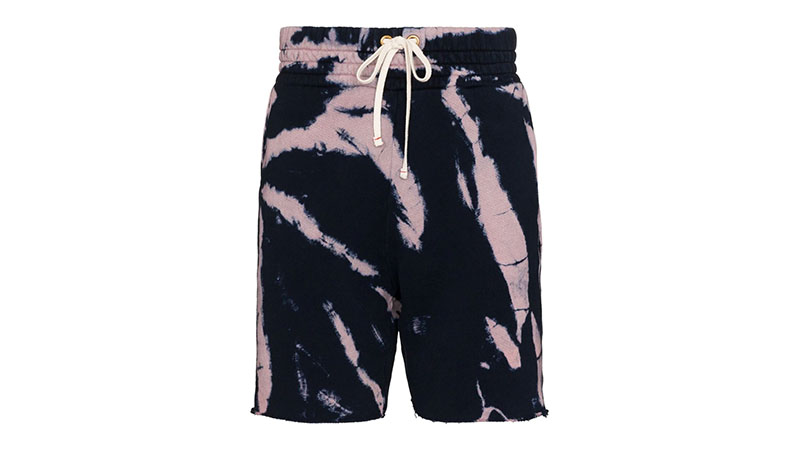 Best Running Shorts for Men FAQs
What are good running shorts?
Good running shorts use breathable, sweat-wicking fabrics to ensure a comfortable run. They should be soft and shaped to prevent chafing and allow freedom of movement. Industry leaders in sportswear like Nike and Adidas put a lot of research and development into state-of-the-art fabrics, so any designs by these brands will be an excellent choice.
What to wear under men's running shorts?
Many running shorts have a lining that's designed so you don't need to wear anything else underneath. This lining offers support, moisture management and prevents chafing. Extra layers can add bulk and may not be conducive to a comfortable run. If you've got a pair of shorts that don't have a liner, then compression or tri shorts can be an excellent option. Whatever you choose, it's best to go for something designed for active exercise — tighty whities aren't the best choice in this situation. 
What are 5 inch running shorts?
Five-inch running shorts have a five-inch inseam, so they sit around mid-thigh, depending on your height. This is the most popular length in the running community as it balances coverage with a broad range of movement.
What are the best running shorts to prevent chafing?
The best shorts to prevent chafing will be made from moisture-wicking fabrics that don't ride up or bunch. You'll also want adequate support to minimize movement as you run. You can opt for traditional running shorts or compression tights, depending on what you prefer. Look for styles like the Nike Flex or Challenger, New Balance Accelerate, or the Under Armour RUSH™ Run 2-in-1 Shorts or Run True Half Tights.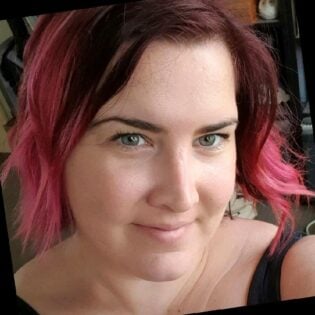 Alexandra Linde is an experienced writer holding a bachelor's degree in Journalism. She is the owner of Alexandra McKiterick Creative and has expertise in travel, fashion, fitness and lifestyle. Alex has previously written for Flightcenter, Travello, and Backpacker Deals.
SUBSCRIBE TO OUR NEWSLETTER
Subscribe to our mailing list and get interesting stuff and updates to your email inbox.