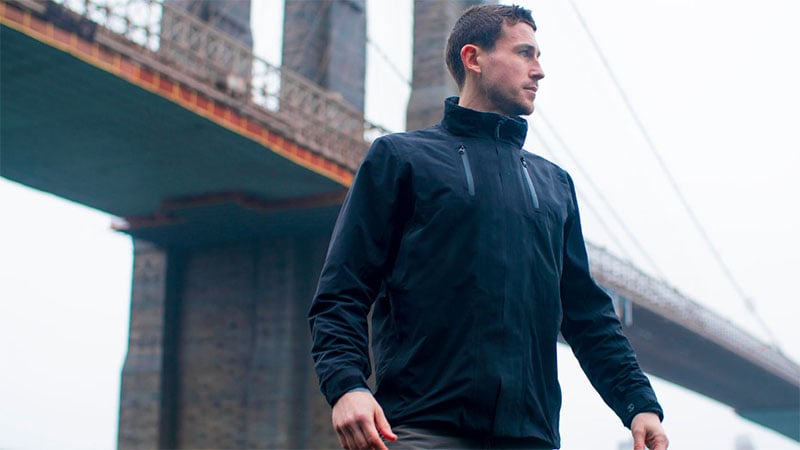 Have you ever gone for a run and got caught in the rain? During the colder seasons of the year, you must have the right clothing to protect you from the wild weather that is set to follow. Depending on your personal style and location, finding the right outerwear for you may require a bit of research. Luckily, we've done that for you. Here are the best men's rain jacket brands that are full fo style and comfort.
1. The North Face
Keep yourself out of the elements in The North Face jackets. Featuring state of the art technology and exceptional engineering, this outerwear is lightweight and stylish enough for everyday wear. With the functionality for exploration and travel, you can sport it during some of the most extreme conditions without feeling the chill. Take to the mountains or trek through the forest and stay dry and comfortable at once.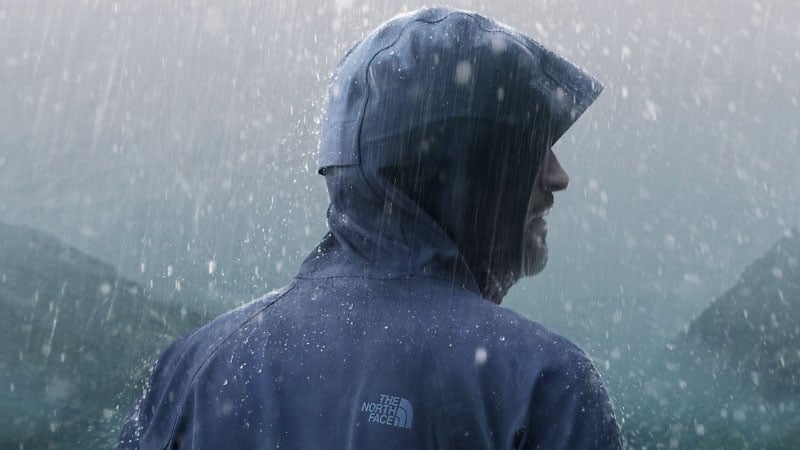 2. Patagonia
Providing warmth all year round Patagonia jackets are worth their weight in gold. This outerwear boasts a lightweight feel with a feather-soft touch – it's perfect for a storm or light drizzle. Choose from long parkas or a short rain jacket, fitted with Gore-Tex fabric, and a DWR coating for a smooth finish. Take it with you everywhere – it's easy to pack into any size compartment.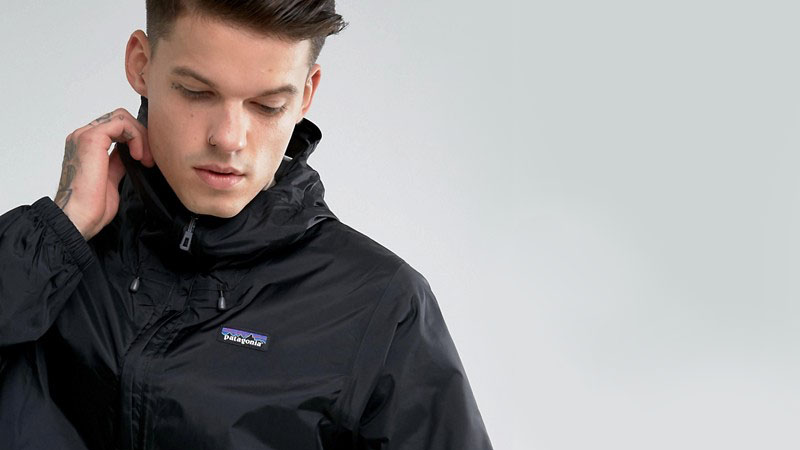 3. Under Armour
Under Armour has been providing premium sportswear for more than 20 years. Its innovative designs deliver fantastic quality and comfortable outerwear – perfect for all weather types. Choose from the parkas to a short raincoat – they come in a range of colors and styles to suit you. Once you've tried this brand, you'll be ready for your next adventure.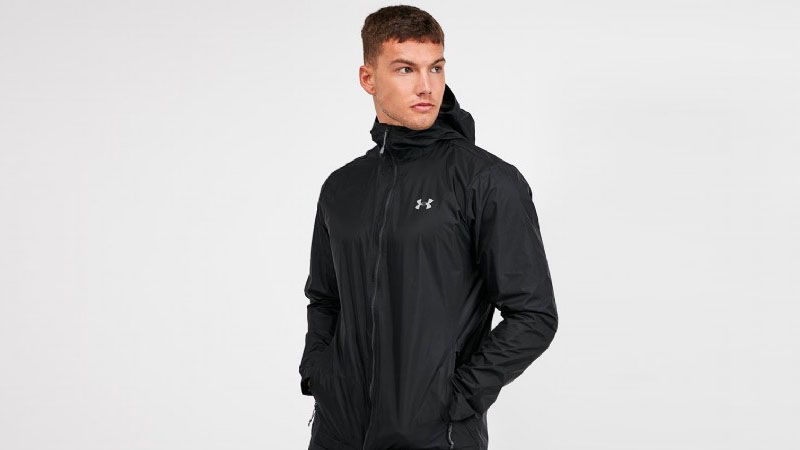 4. Helly Hansen
With a passion for ski and snow, Helly Hansen is no stranger to the cold. This engineered clothing provides superior protection from the elements without sacrificing style. Its fabrics feature lifaloft, which presents 20% warmer insulation than regular outerwear. It's also windproof, waterproof, and super stylish – helping you feel your best in any condition.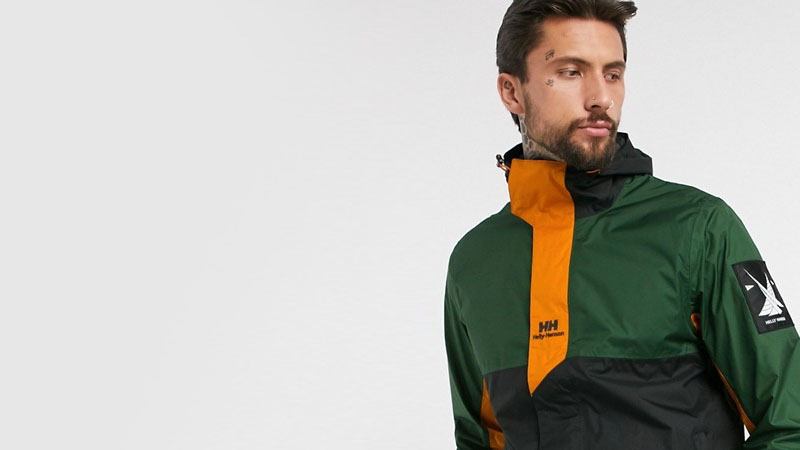 5. Rains
Combining sophisticated styling with practicality, Rains prepares you for wild weather. Featuring classic tailoring with a modern twist, these jackets are crafted with durable, water-resistant fabrics so that you can step outside in almost any condition. You can don them with any outfit and look sleek and fashionable!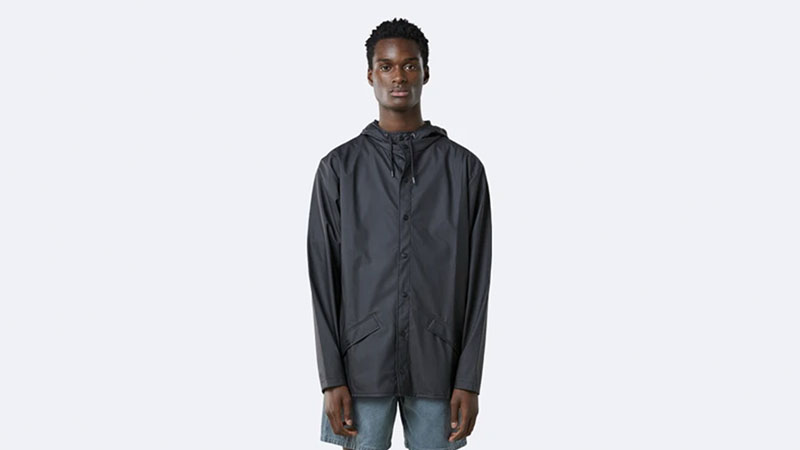 6. Stutterheim
Stutterheim is a brand that honors the timeless Swedish design, especially in the rain. It blends refined tailoring and contemporary fits effortlessly – making it perfect for all occasions. Wear this anywhere and continue to feel dry and protected against the elements. Every piece from his brand offers exquisite craftsmanship so that you can look your best all the time.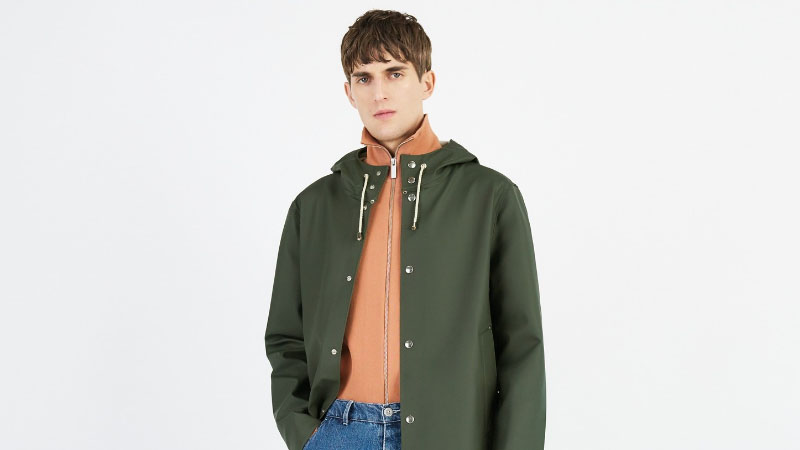 7. Burberry
Trusted for their timeless trench coats, Burberry is stepping up the game for rain jackets too. With a durable outer and comfy fit, you can look like a runway model, even in the middle of a storm. Choose from the traditional brand aesthetic or an update of the classic. No matter how you decide to style the outerwear, you'll feel prepared to battle even the wildest weather.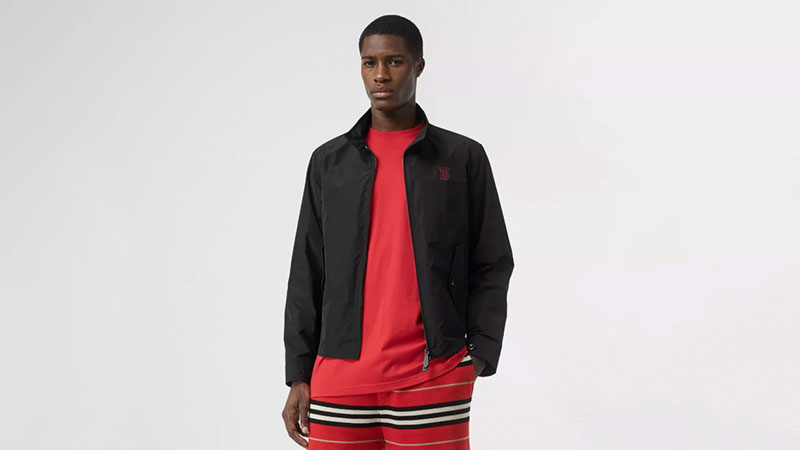 8. Timberland
Trek up a river or walk through the city in a myriad of stormy conditions in this outerwear. This brand offers a traditional design with a Timberland twist. The iconic shade of stone can be seen scattered throughout its collections – every item is coated in DWR for the ultimate protection from the elements. It offers an insulated inner and stylish outer – make your next winter trip the best one yet.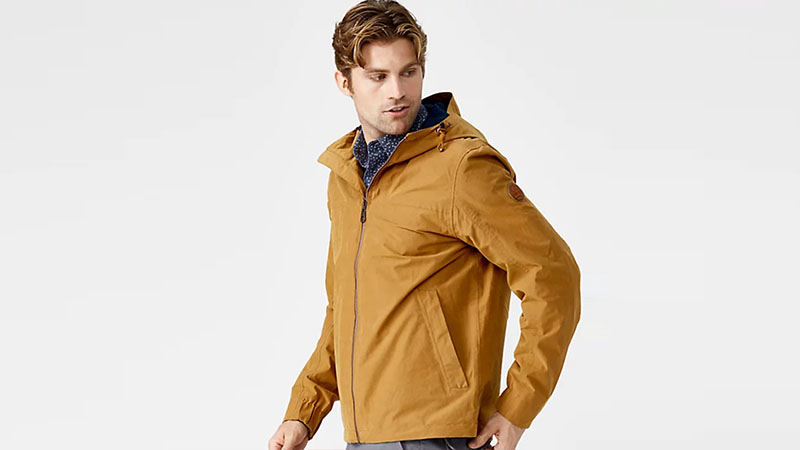 9. Prada
Put a high fashion spin on a classic piece of clothing, and you've got yourself, Prada. This outerwear is expertly crafted and provides warm comfort for the wearer, no matter how wet it is outside. Its crisp and traditional tailoring will help you stay dry and look super fresh all at once, effortlessly.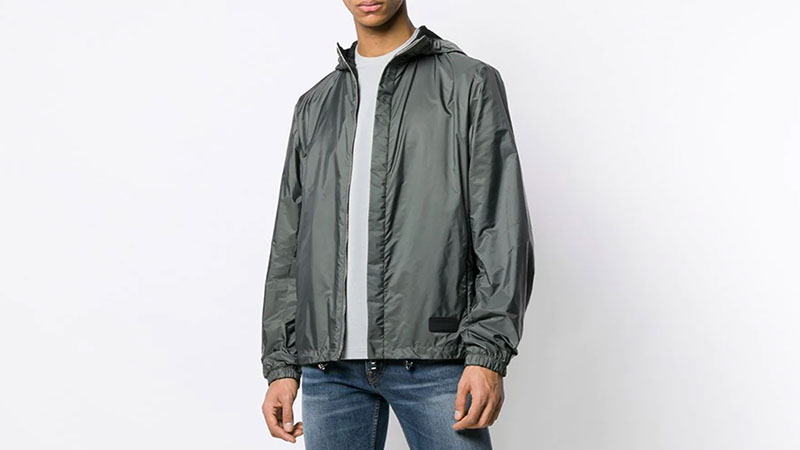 10. Arc'teryx
Born for some of the biggest adventures, Arc'teryx will keep you feeling sleek and smooth even during the midst of a storm. Its breathable Gore-Tex fabric wicks moisture away, and the PACLITE technology allows you to easily pack the jacket away without damaging the shape of the outerwear. Available in a range of colors and styles, there's something to suit everyone.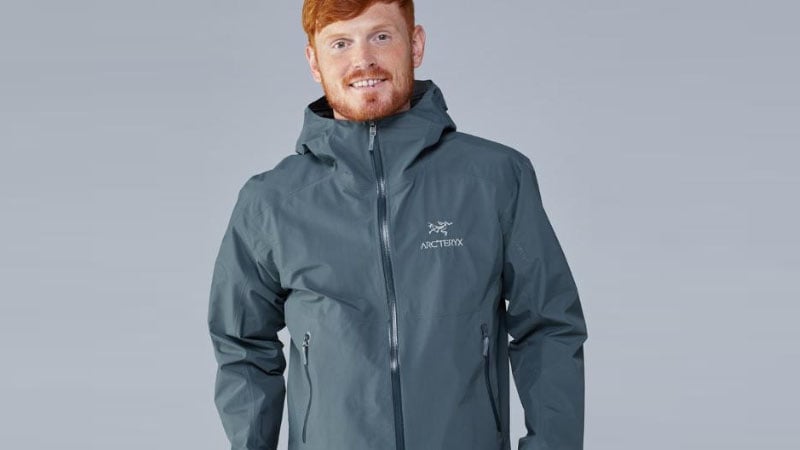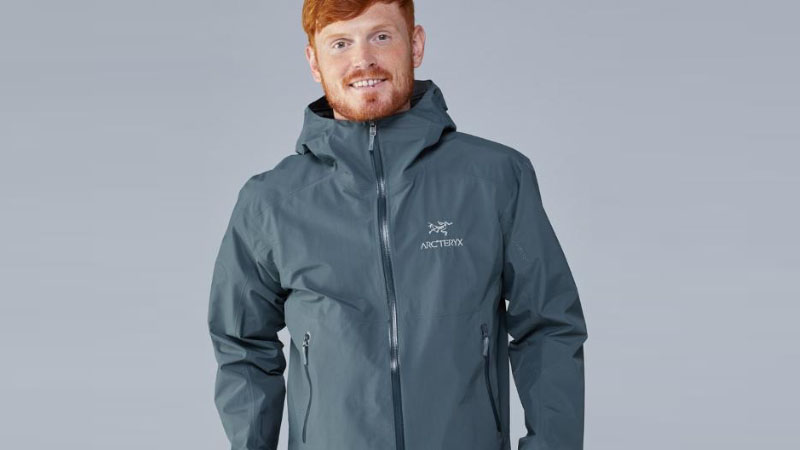 11. Mackintosh
Adding this brand to your collection is the best way to amplify your wardrobe this season. Mackintosh rain jackets provide excellent protection from the elements without sacrificing style. The classic tailoring of each garment allows the wearer to stay on trend and helps you retain heat while it's raining outside. It is a timeless addition that belongs in any guy's wardrobe, no matter what your personal taste is.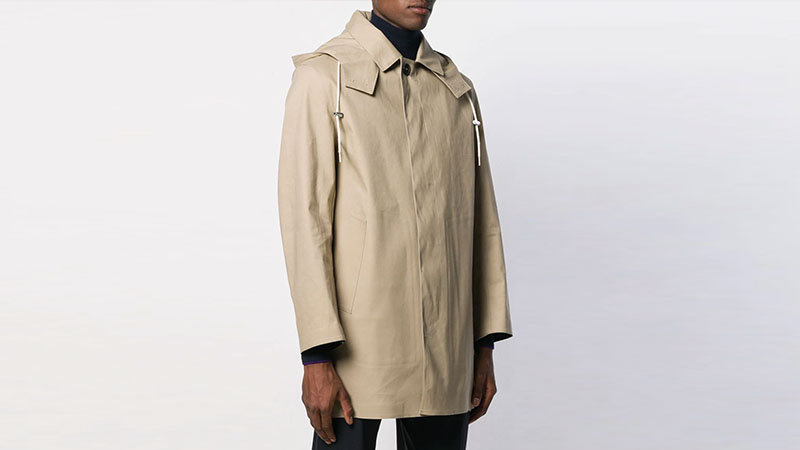 12. Mammut Kento
Take your trip outside to the next level in Mammut Kento. With a classic rain jacket feel, it is one of the most technologically advanced options on the market. Not only is it waterproof, but it also offers a breathable fabric so you won't overheat while you're walking through the rain. Take on a storm or some light drizzle and do it with ease.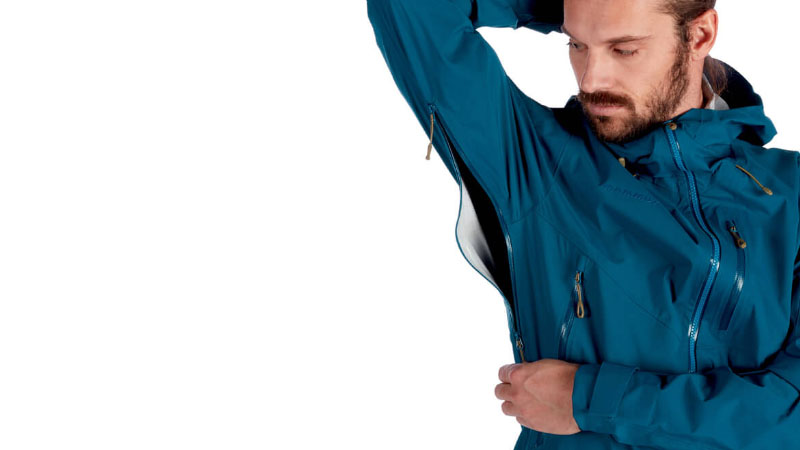 13. Fjallraven
Take a hike or go for a casual stroll without worrying about the weather in a Fjallraven rain jacket. Boasting waterproof fabrics and plenty of pockets, you and your belongings will stay dry even during the wildest conditions. The recycled plastic outer will also help you feel great about the earth as well as your clothing collection.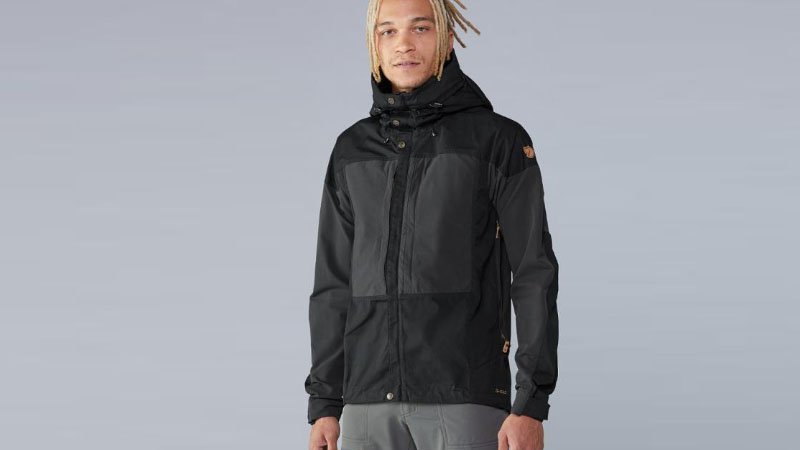 14. Carhartt
Walk, run, and play in the rain without worrying about the consequences in a Carhartt rain jacket. This outerwear provides top-notch protection from the elements and adding a touch of sophistication to every piece. Choose from a classic style or something made for harsher environments, and you'll be ready to take on the world.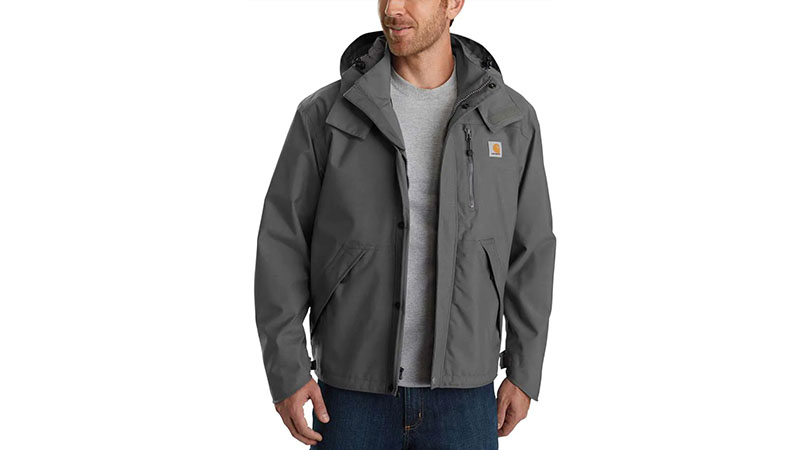 15. Canada Goose
Take everything you know about the classic rain jacket and put a Canada Goose spin on it. This outerwear may look like a regular piece of clothing, but it offers so much more than that. From the traditional yellow shade to a sleek and sophisticated black, there's something for everyone. Stay warm with the quilted down feathers, or keep yourself dry with a moisture-wicking nylon outer.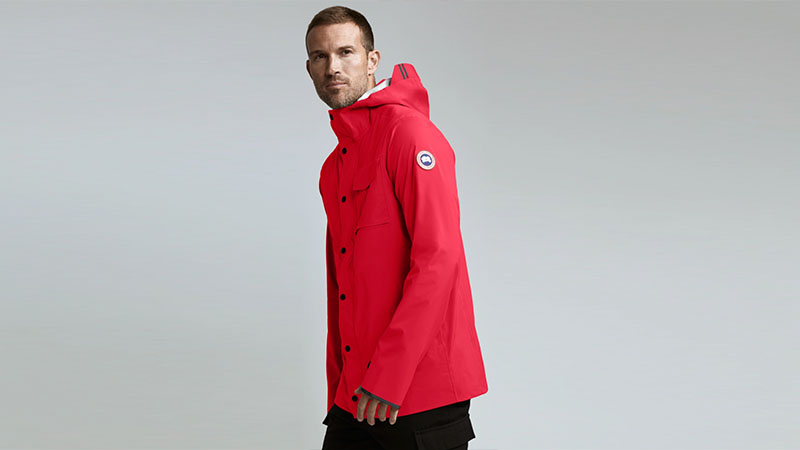 16. Outdoor Research
Explore the outdoors without feeling the chill in an Outdoor Research jacket. This outerwear protects from the breeze and wild weather, and you will feel nice and cozy while remaining stylish. Chose from a wide selection of cool colors and styles that best represent you and your personal taste. The storm flap prevents the harsh wind from entering the clothing – it also moves with you as you stretch and run.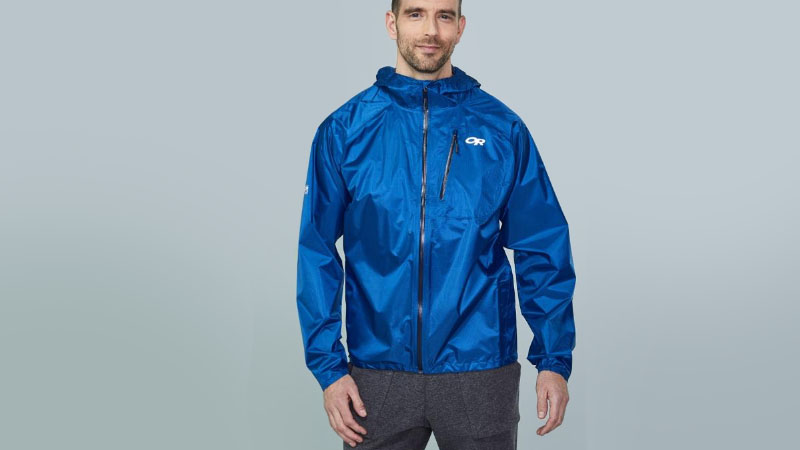 17. Levi's
It's best to stay dry when it rains, so why sacrifice style? These Levi's jackets offer a sophisticated edge on the classic outerwear and help you stay dry even in the harshest conditions. Adding a trendy twist to every piece they make, these coats and parkas will make you look as if you've stepped off the runway, even when it's pouring outside.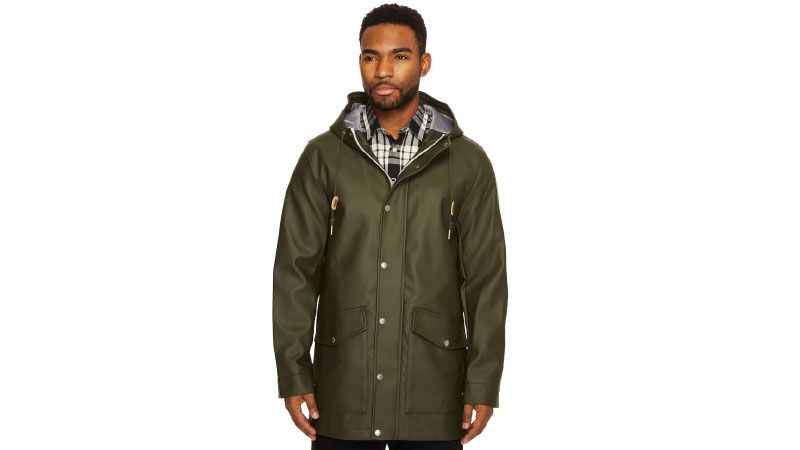 18. Columbia
With such an extensive history of excellent sportswear, it should be no surprise that Columbia provides great rain jackets. Boasting superior insulation and colorful designs, you can trek up a mountain or go for a run through the town without having to rug up too much. It offers packable tailoring, so you can easily store it away when you're not wearing them. It is an essential brand that belongs in everyone's collection.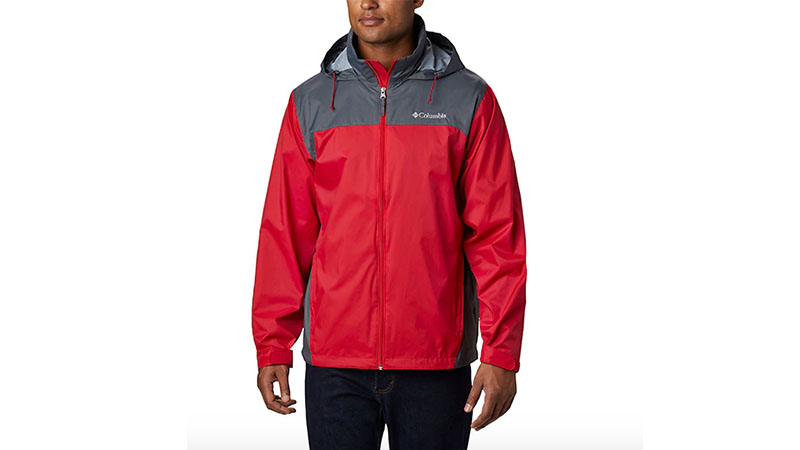 19. Burton
From a simple coat to a decked-out rain jacket, you can protect yourself from the harsh elements with ease in Burton. This brand provides an excellent range of outerwear that will get you through even the toughest of conditions. Featuring a street style edge with a hint of classic sophistication, it'll become your favorite piece of clothing.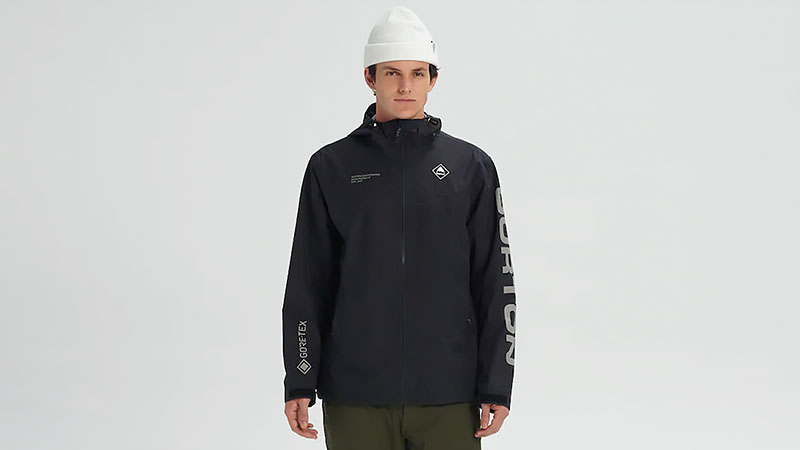 20. Swisswell
From a light game of golf to a trek through the forest, you can stay dry in Swisswell. This brand offers lightweight and waterproof rainwear that will ensure you stay dry even in the roughest conditions. Featuring a hood for the ultimate protection, you will feel at your best and look fantastic to match.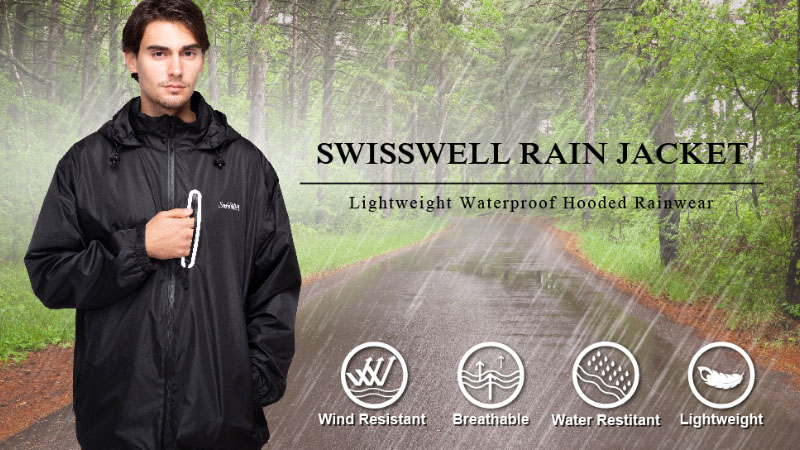 21. A Cold Wall
This British label from Samuel Ross is well versed in keeping dry in the wet. As such, A Cold Wall is an excellent choice of raincoats for men. The streetwear styling features a neutral palette, industrial textiles, and unconventional tailoring. Choose dark shades like black that keep with the melancholic aura of the brand, or opt for something out there, with a bright silver raincoat that is sure to catch eyes as well as raindrops. The addition of extra features like hoods, hidden pockets, and concealed front fastenings add to the practicality without compromising style.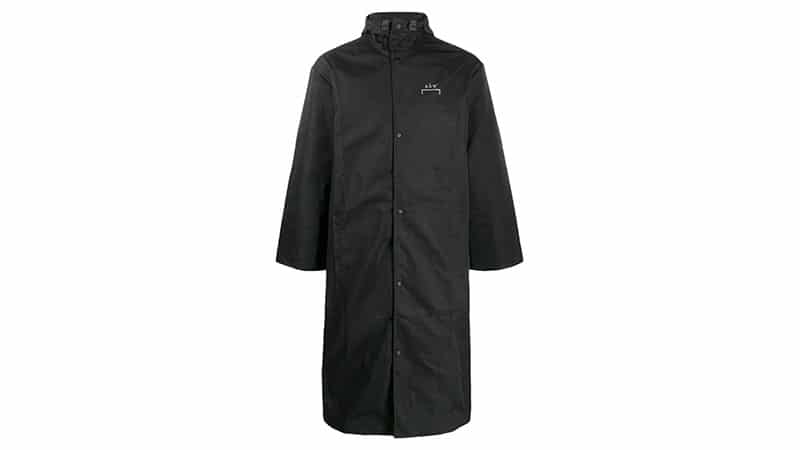 22. Alexander McQueen
Just because the weather is rainy and grey doesn't mean you need to be. Add a pop of color to your waterproof wardrobe with the men's raincoats from the English fashion house Alexander McQueen. This vivid green is sure to brighten anyone's day. Extra sealed pockets, elasticated cuffs and waistband, and a hood combine elements of a bomber jacket with the classic raincoat silhouette. If the green's a bit too much, it also comes in black. Other designs also include the iconic tailoring that Alexander was famous for, letting you stay stylish and dry, even on the wettest days.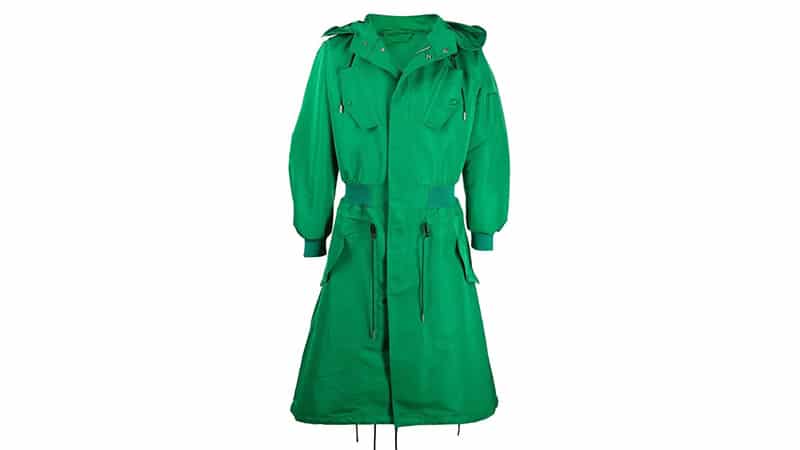 23. Aspesi
Add some polished Italian style to your wardrobe with a raincoat from Aspesi. The brand takes an innovative approach to textiles while maintaining a minimalist, sophisticated look. As a result, each piece is timeless. Select from trench-style men's raincoats or refined silhouettes with hoods for extra protection. You should expect to find details like concealed pockets and closures, wrist straps to keep moisture out, and knee-length cuts to provide sufficient protection. Plus, everything is made in Italy, using the finest components and expert craftsmanship.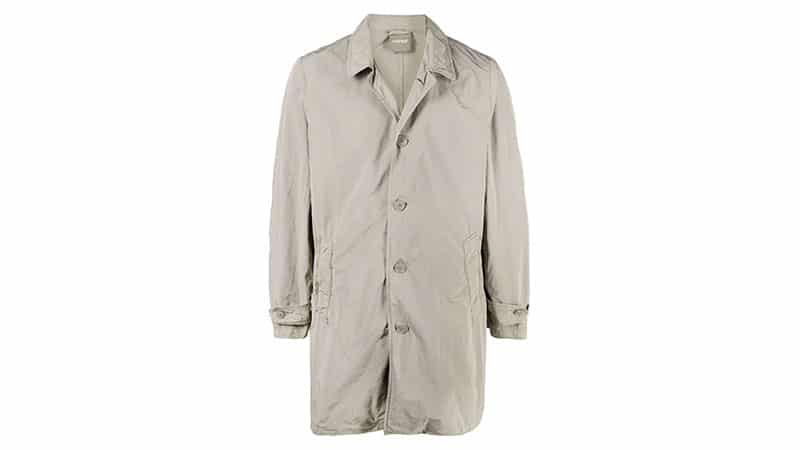 24. Balmain
Pierre Balmain founded the house of Balmain in 1945. It was one of the first French fashion brands to take on the American market, with Pierre realizing its potential early. Refined gents will undoubtedly appreciate being able to face a rainy in style, thanks to the label's raincoats for men. Long lines help protect your trousers against splashes of dirty street water, while a monogram black and white print is an excellent way to add interest without being over the top. Additionally, front flap pockets, drawstring cuffs and waist, and a protective hood finish the design with extra functionality.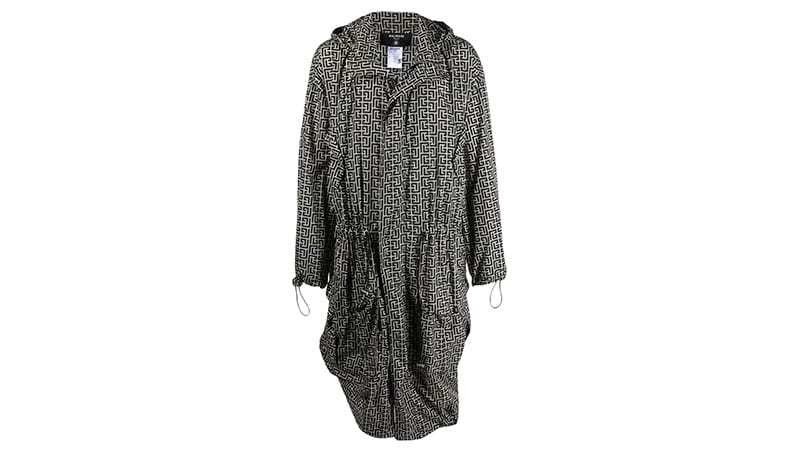 25. Bottega Veneta
A palette of classic black and charcoal keeps the collection of raincoats for men from Bottega Veneta timelessly stylish. It's a brilliant shade that works with everything, fitting seamlessly into your existing wardrobe. The Italian fashion brand, based in Milan, is currently under the leadership of award-winning designer Daniel Lee as Creative Director. As such, look for clean lines and a minimalist approach. Other practical elements include drawstring hems, hoods, and cuffs, technical fabrics, and zippered pockets.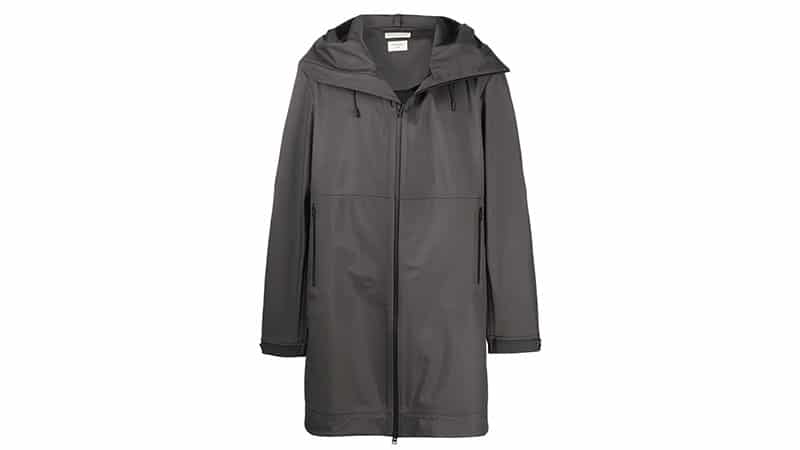 26. Givenchy
Givenchy, the internationally acclaimed French fashion house, is an excellent place for stylish gents to look for a raincoat. There's no sacrificing luxury, with waterproof fabrics that still create that bold yet refined look and feel while keeping you dry. You'll find a combination of sharp tailoring and casual street style that makes these designs perfect for heading to the office or out to lunch on a grey weekend.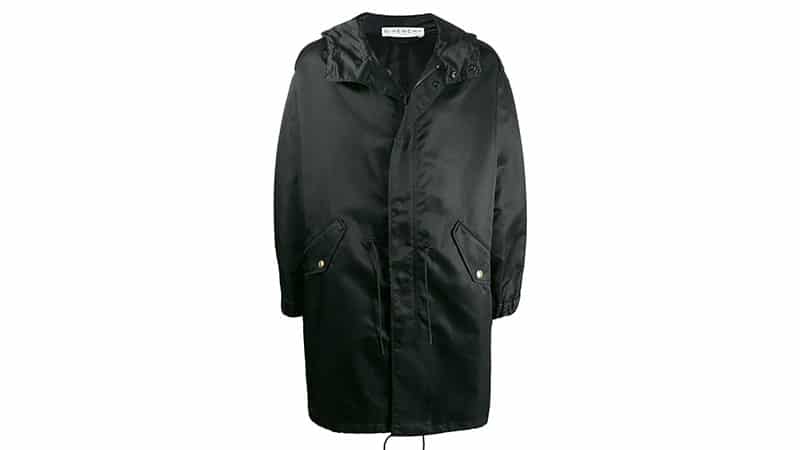 27. Gucci
There's a variety of raincoats for men available from Gucci. The range includes oversized jackets, capes, and hooded coats for extra protection. Each features distinct Gucci styling, whether through the jacquard print, patch labels, or bold logos. However, they also reflect Creative Director Alessandro Michele's take on life and design, with streetwear over the catwalk feel. Gucci is the ideal choice for urban gents seeking to stay dry on drizzly days.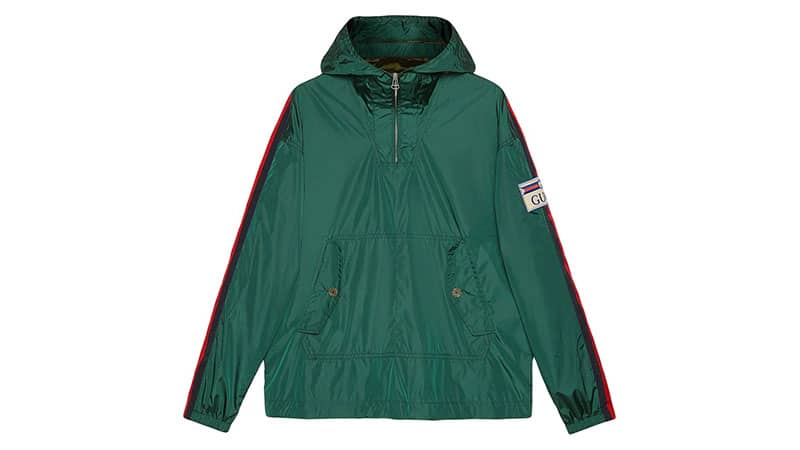 28. Jil Sander
If your style is minimalist, then a raincoat from Jil Sander is the perfect addition to your wardrobe. This German label's designs are understated and refined yet endlessly practical. Plus, the unisex styles are suitable regardless of your gender. Break away from the dark, melancholy hues that many raincoats come in, and choose a fresh, bright white or pastel pink to elevate your rainy day. Plus, they're made with cotton, so they remain breathable even during hot, sticky summer storms.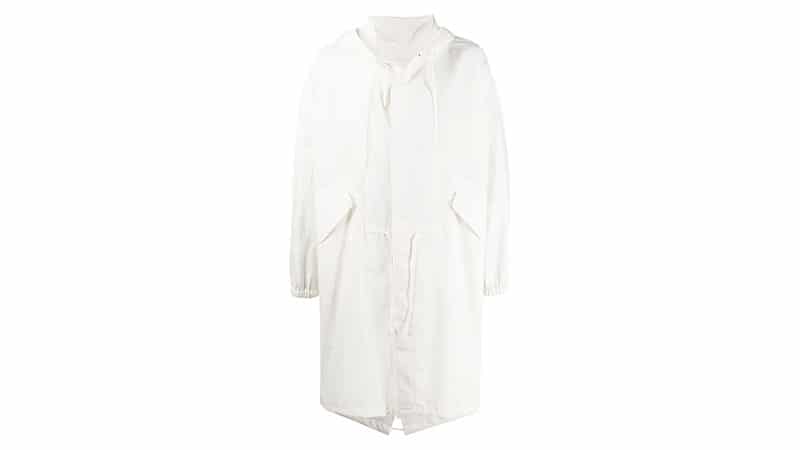 29. Nike
Maintain a sporty aesthetic with a raincoat from Nike. The Nike Flash Run Division is the perfect jacket to keep you dry and warm so that you can keep up your training schedule even on rainy days. It uses waterproof fabric made from at least 50 percent recycled polyester fibers. As such, it's good for both you and the planet. Enjoy extra protection with the hood and built-in mittens to keep your hands warm.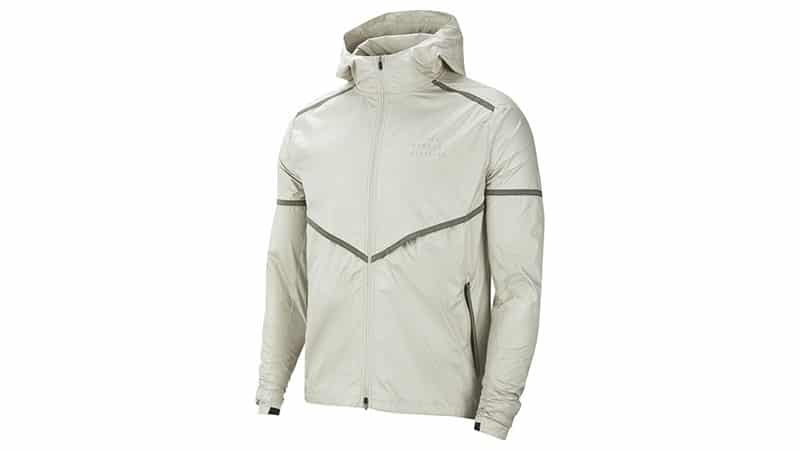 30. Off-White
Raincoats don't need to be conventional or daggy, as the designs from Off-White prove. As usual, Virgil Abloh brings his street-savvy aesthetic to every design, no matter how practical. Enjoy a more industrial feel with polyamide outers, subtle but striking logos, and functional features like elastic cuffs and hoods to keep your head dry.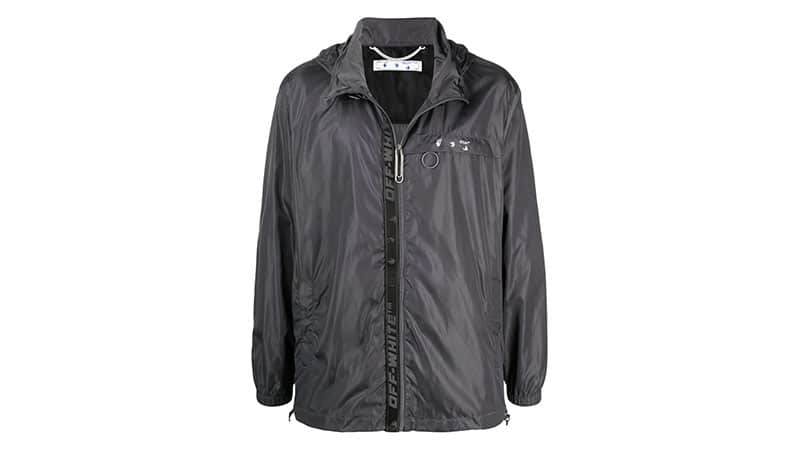 31. Stone Island
One of the key advantages of buying a raincoat from Stone Island is the brand's affinity for using reflective materials. It's a great way to stay visible in the low light of grey rainy days. In addition to the reflective materials is heavy use of other technical fabrics that provide water resistance and a hypermasculine vibe. Enjoy the extra functionality of features like zipped pockets, rain flaps, elasticized cuffs, and hoods.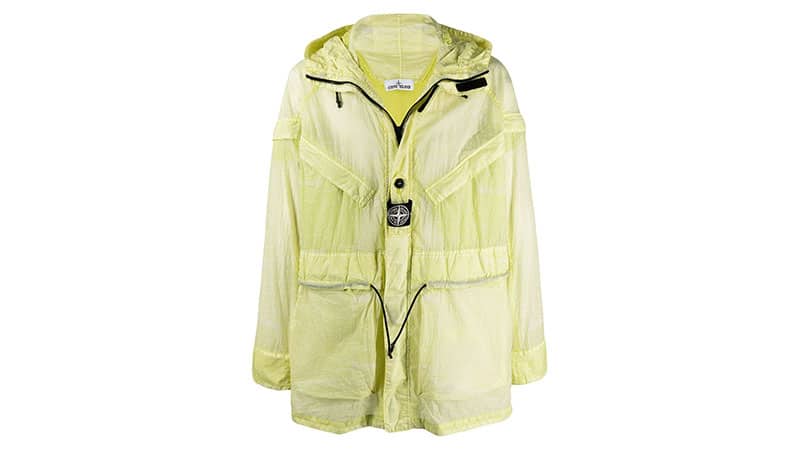 32. Y3
Keep it simple with a men's raincoat from Y-3, the Adidas/Yohji Yamamoto collaboration. The cotton blend is breathable yet protective, keeping you dry on the wettest days. Practical features include zipped side and chest pockets, a hood, and a flattering, straight fit that goes easily over whatever you decide to wear underneath. As a bonus, it's even machine washable, making keeping it clean easy.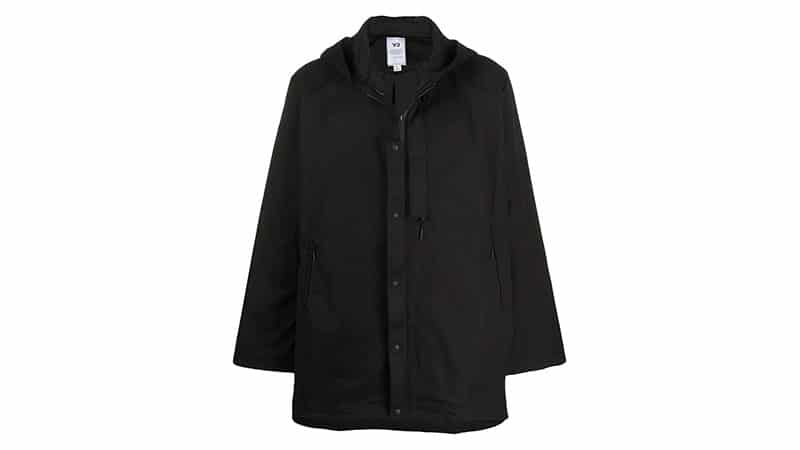 33. Vetements
Keep more than just your upper half dry with Vetements' long-line, oversized raincoats for men. The brand is based in Zurich, Switzerland, and was founded by Demna and Guram Gvasalia (the former of which has left to head Balenciaga). They're known for breaking the rules and pushing the fashion industry's boundaries, and the raincoats are no exception. Look for the designs featuring bold logo prints and streetwear styling.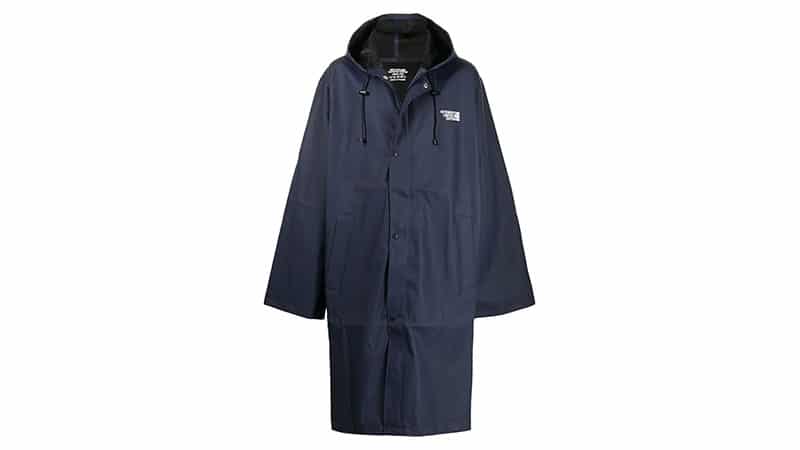 Rain Jacket Brands FAQs
How do you know if a jacket is waterproof?
To tell if a jacket is waterproof, check the label. If it says 'water resistant', it is not considered waterproof but will offer some protection from light rain. In contrast, waterproof jackets are able to withstand much wetter conditions, including heavy rain and snow. In general, a waterproof jacket will have three layers: an outer shell treated with a water-repellent solution, a membrane that allows sweat and moisture to escape, and finally a liner for comfort. If the seams are sealed and the pockets have waterproof zippers, the jacket is also likely to be waterproof rather than resistant.
What's the best waterproof jacket?
The best waterproof jackets combine functionality with style. Not only do they protect you from the wet and cold, they are also lightweight, comfortable, and look great. When choosing the best waterproof jacket for you, think about your needs. For hiking and winter sports, high-performance brands like Arc'teryx, The North Face and Patagonia are ideal. For casual winterwear, fashion brands like Rains and Burberry are always a good choice. 
Do waterproof jackets lose their waterproof?
There are two ways your waterproof jacket could lose its ability to repel moisture. Firstly, the coating on the outer layer can wear off, and secondly the membrane layer can become clogged by dust, oil, smoke, and other pollutants. Luckily, you can restore your jacket's waterproof ability by washing it regularly according to the manufacturers instructions and then re-coating it with a water repellent solution.
Are spray jackets waterproof?
A spray jacket is designed to keep you dry in light showers, mist, and damp conditions. Lightweight, stylish, and quick-drying, a spray jacket only has one layer – as opposed to the three you'll find in a waterproof jacket. So, while it is water resistant, it is not considered waterproof. 
SUBSCRIBE TO OUR NEWSLETTER
Subscribe to our mailing list and get interesting stuff and updates to your email inbox.