Ginger and Smart
This season sees Ginger and Smart explore techniques of colour blocking along with the layering of sheer fabrics, lace is used for a dramatic impact. The collection was titled "Shape Shifters" and lived up to its name with an exploration of geometric prints, lace and contrast panelling. The collection was propelled forward with an explosion of pastel colours with an accent of green and electric blue.
Ellery
Ellery's offsite show built excitement in anticipation of the latest runway entitled "Renegade". Exposed bricks and concrete floors provided a backdrop of an industrial setting. Guests were greeted by the pre-show cocktails before the much-anticipated collection emerged on the maze like runway. Kim Ellery stayed true to her signature style with a trademark silhouette and clean lines with colour accents of gold, crème de menthe on the backdrop of black.
Jayson Brunsdon
His collection was a poetic exploration of silhouette and 50s couture. Models glided down the runway like ethereal angels to a modern classical soundscape. Duchess satin, metallic lace and silk brocade were among the many highlights of this stunningly produced show.
Toni Maticevski
Emotionally charged, dream like, theatrical runway was beyond a fashion collection, it was a moving experience. A waterfall of piano notes suspended in the air and transitioned into the French monologue. The show has established Toni Maticevski as a true master of silhouette. Draping, sharp tailoring, bold stripes mixed with luxe silks, were the jaw dropping features of Toni's latest collection. The crowd's reaction was an audible gasp to the pink Neoprene ball gown and heavily embossed and beaded collar. The round flower bags made by Dr Cooker Studio were a beautiful finishing touch to heart rending show.
Manning Cartell
In the industrial railway workshop setting, the new "Fate and Change" capsule collection was showcased. The standout features were the kaleidoscope tape like prints, beaded embellishments, innovative fabrics, sheers and geometric lines. Cropped tops and jackets with rounded off shoulders and khaki leather accentuated the strong look while soft silks added a feminine touch to the collection.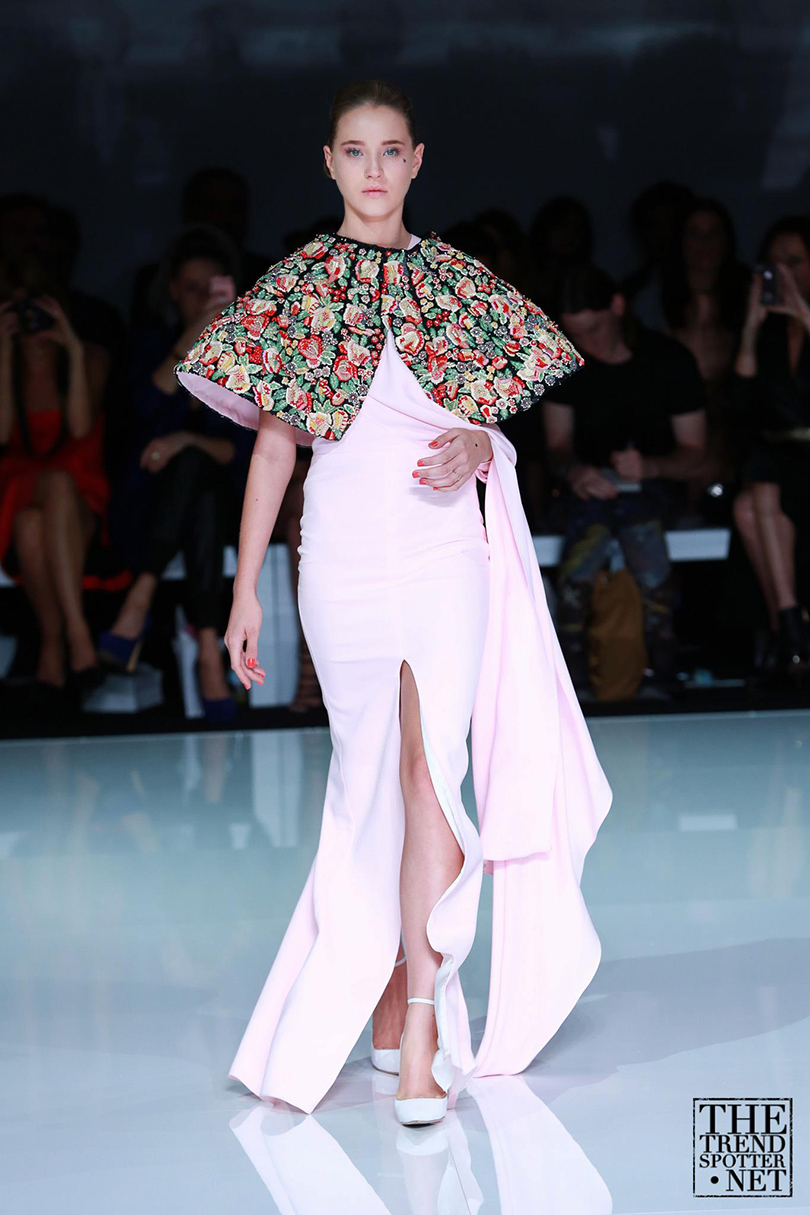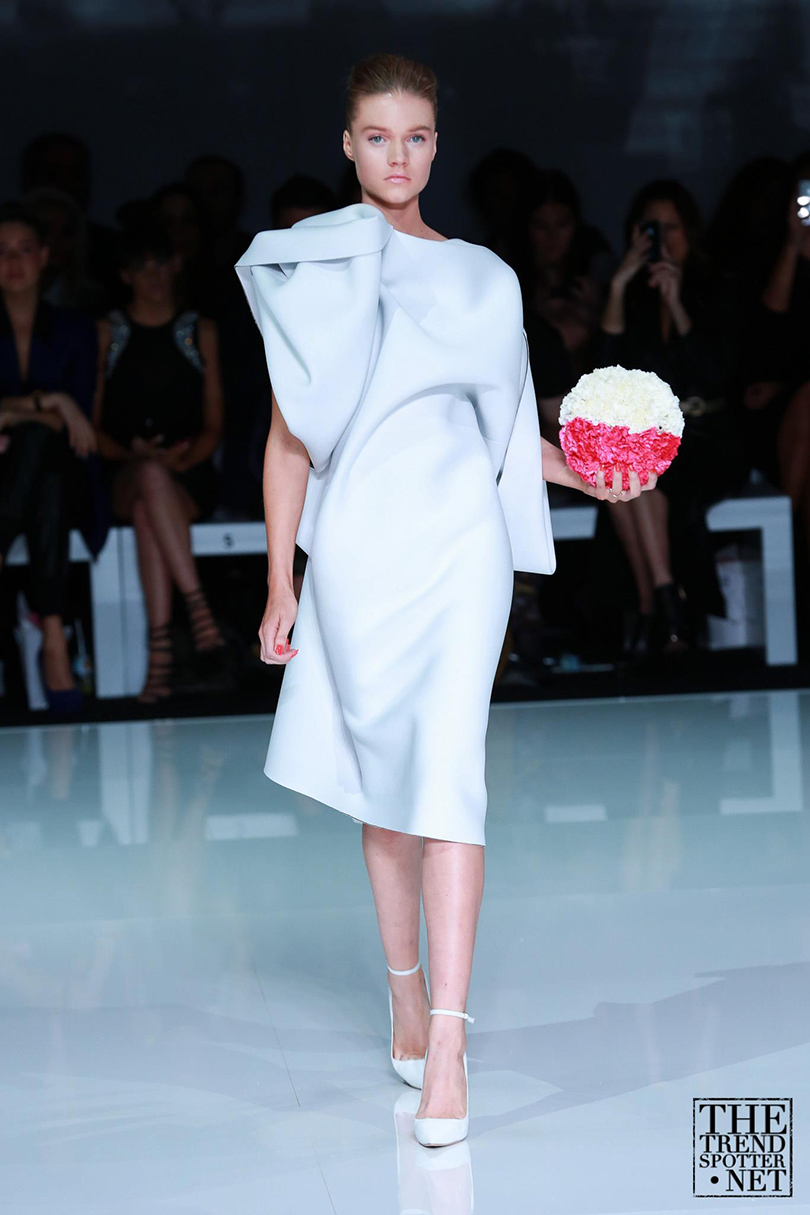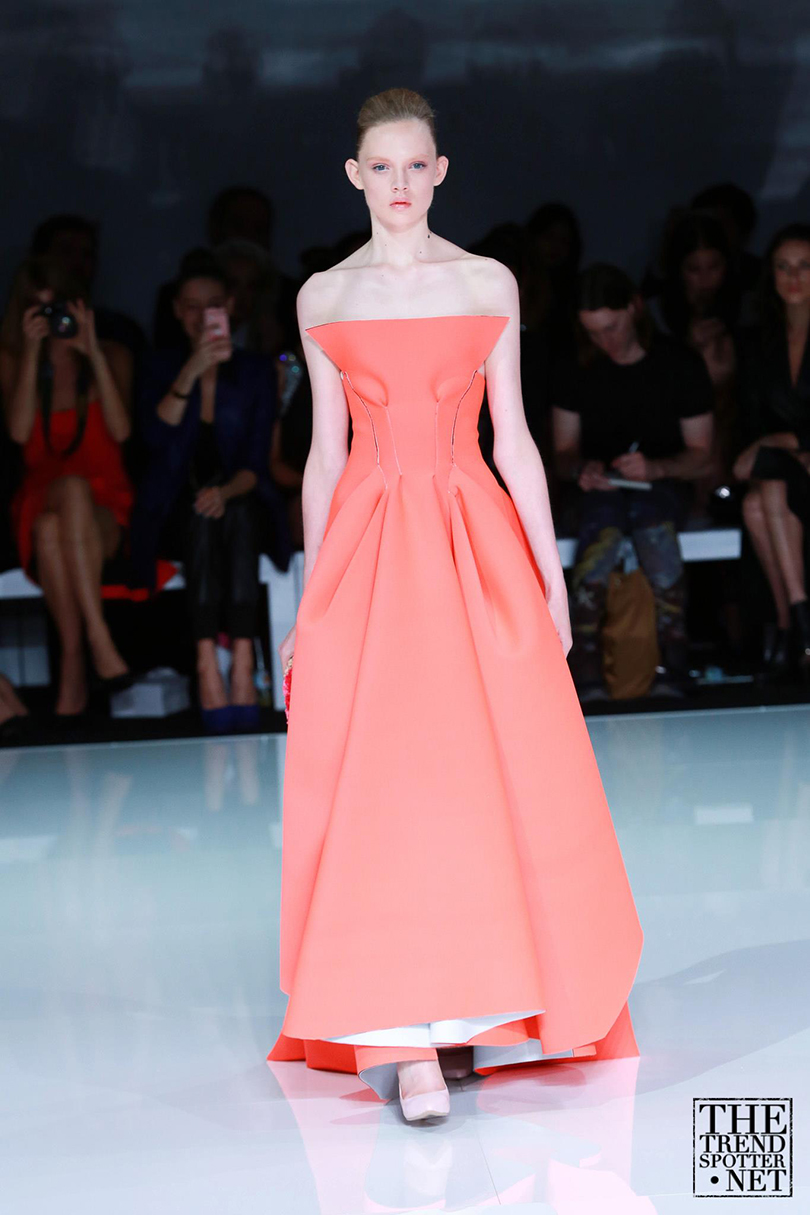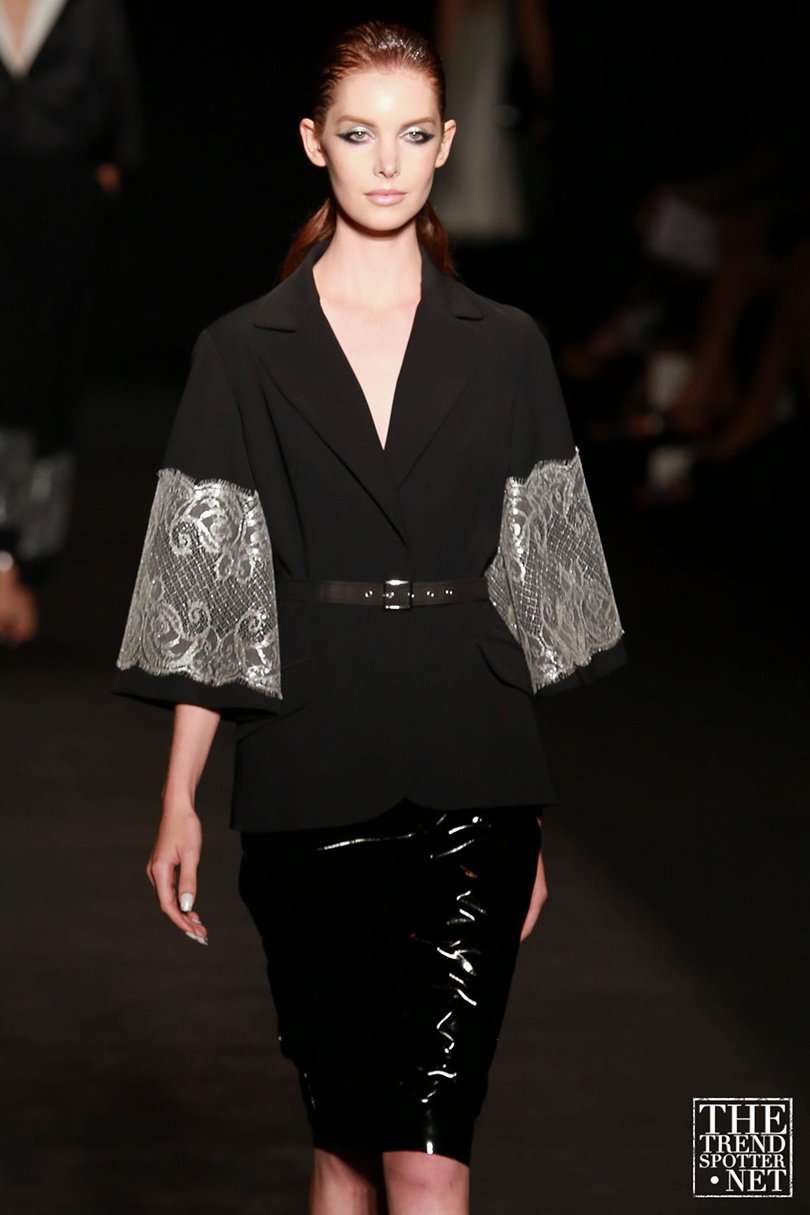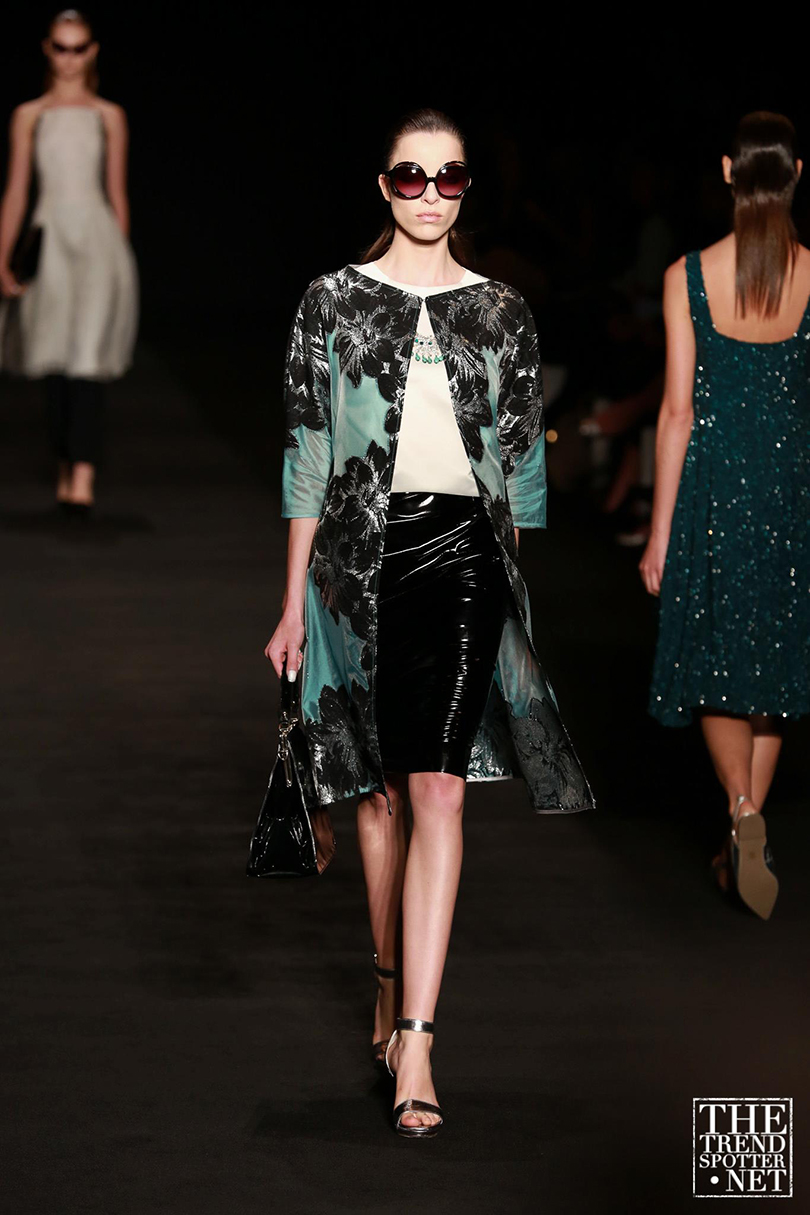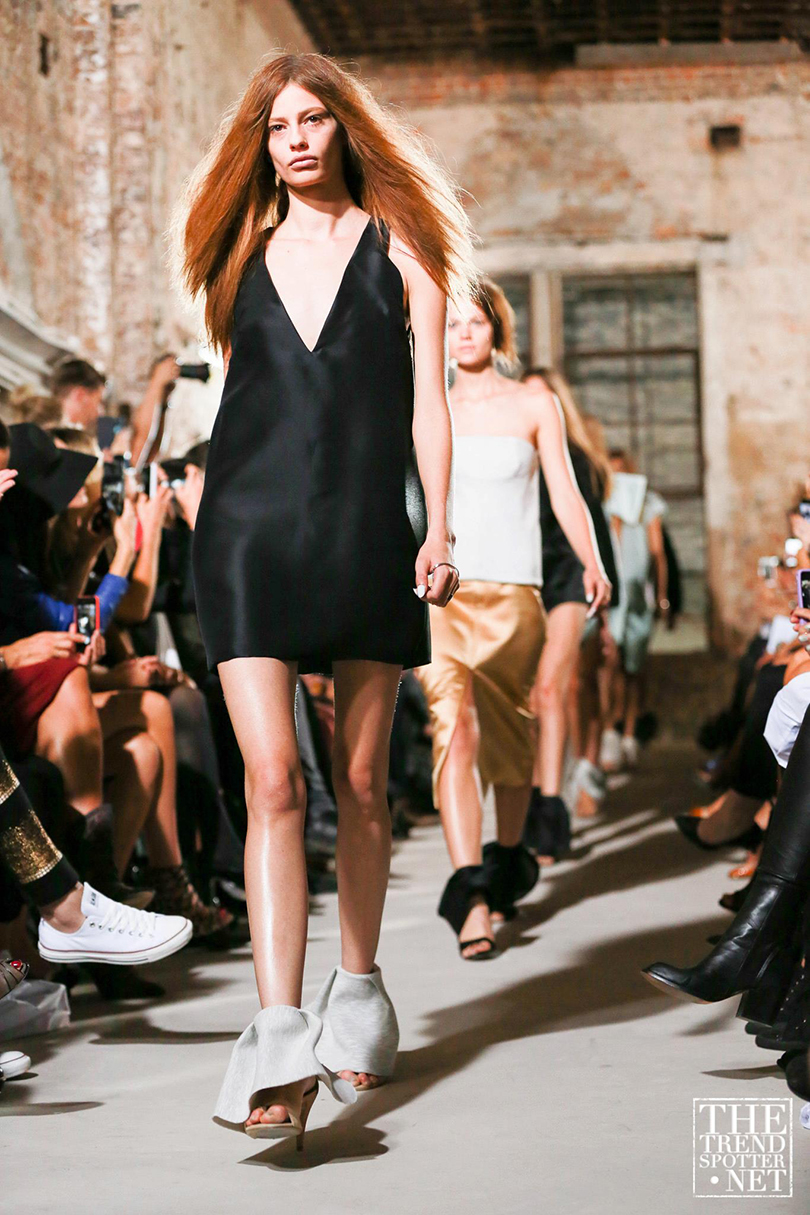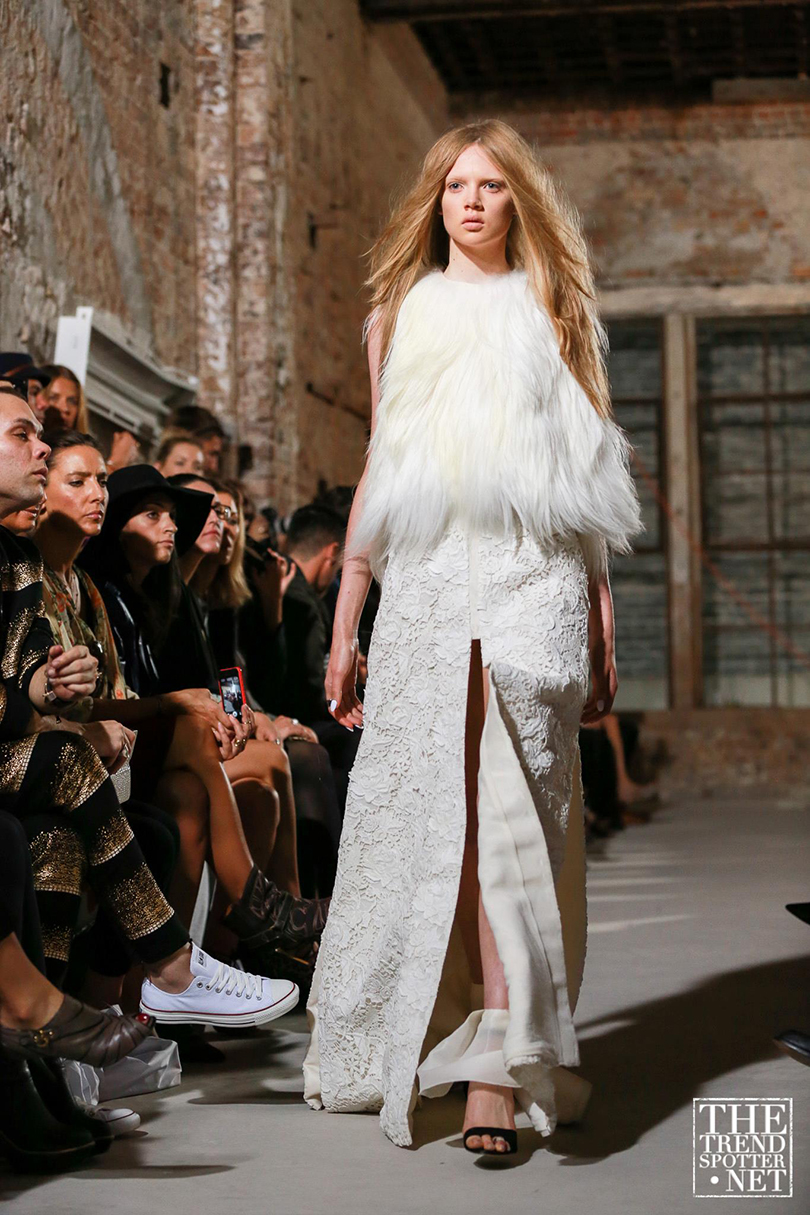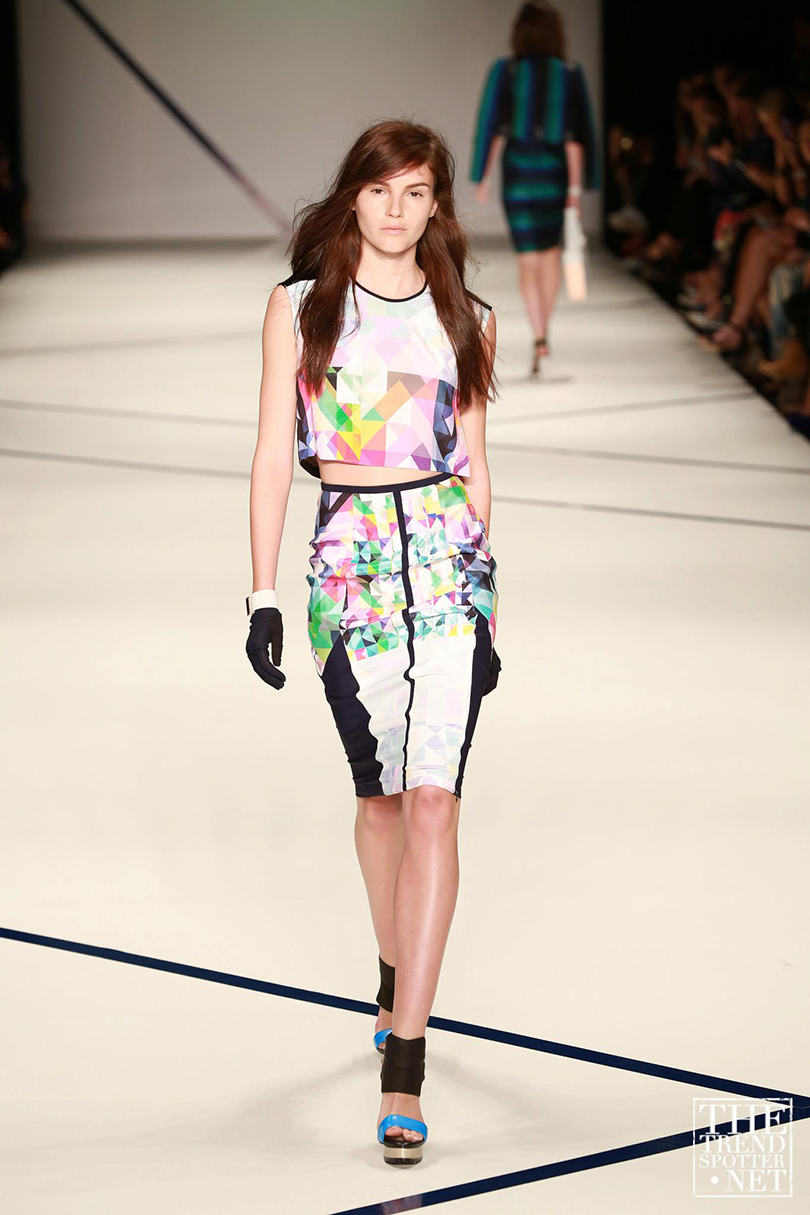 SUBSCRIBE TO OUR NEWSLETTER
Subscribe to our mailing list and get interesting stuff and updates to your email inbox.