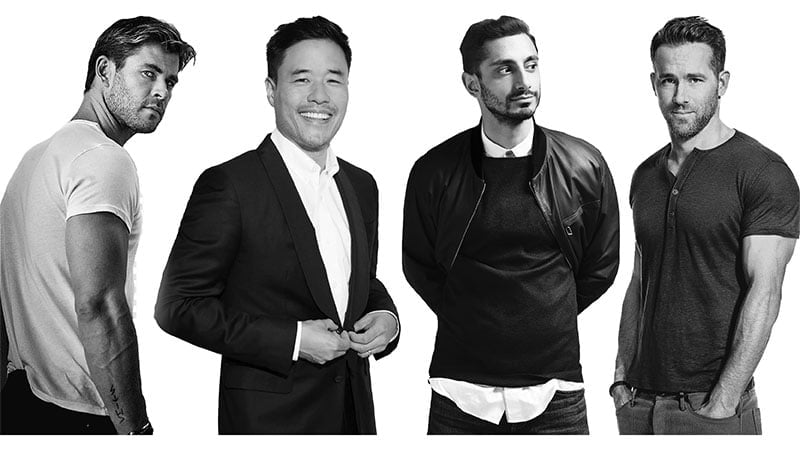 Attractive men come in all shapes and sizes. Whether they're award-winning actors, musicians, philanthropists, sportspeople, businessmen, or activists, sexiness is more than just skin deep. This list of handsome and talented gentlemen is a round-up of the hottest male celebrities that you've seen on screen or in the news and have a crush on. From Superman and the God of Thunder to honey-tongued musicians, feminist kings, and belly-laugh-inducing comedians, the list is extensive, diverse, and ready for your reading pleasure!
1. Henry Cavill
Henry Cavill ticks many boxes when it comes to being one of the hottest male celebrities. He's tall, broad, and completely jacked; he is an avid gamer, a nerd, and has an adorable dog named Kal (an American Akita). While he's had many roles onscreen, from The Tudors and Superman in the Snyderverse, his latest role is as the white-haired Witcher, Geralt of Rivia, in Netflix's The Witcher. As a fan of both the book and the game, he campaigned hard to land the role. Beyond acting, he supports the Durrell Wildlife Conservation Trust and is an ambassador for The Royal Marines Charity.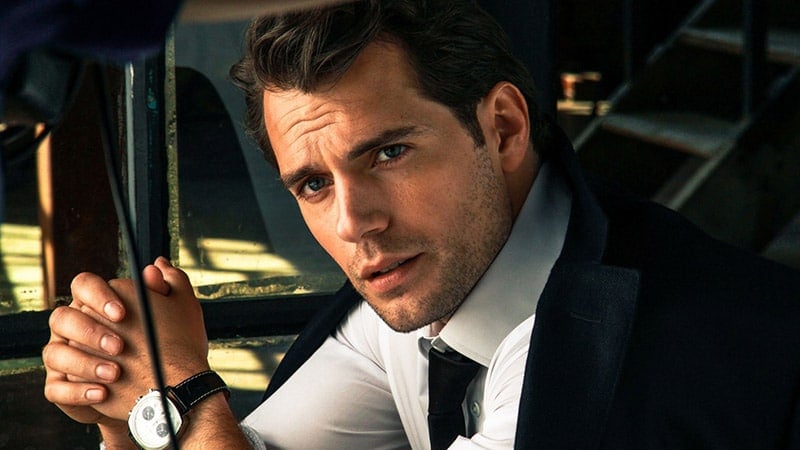 2. Manny Jacinto
It's more than just a sharp jawline, perfect skin, and soft-spoken nature that makes Filipino-Canadian actor Manny Jacinto attractive. He's also an incredibly talented and diverse actor who's campaigning for better Asian representation in Hollywood, especially in leading roles. His resume started with small roles before being cast as the loveable but hilariously unaware Jason Mendoza in Netflix's The Good Place, which quickly shot him to fame. Other roles since then include playing Yao in the television adaptation of Nine Perfect Strangers, Code in Brand New Cherry Flavor, and a pilot named Fritz in the new Top Gun: Maverick film.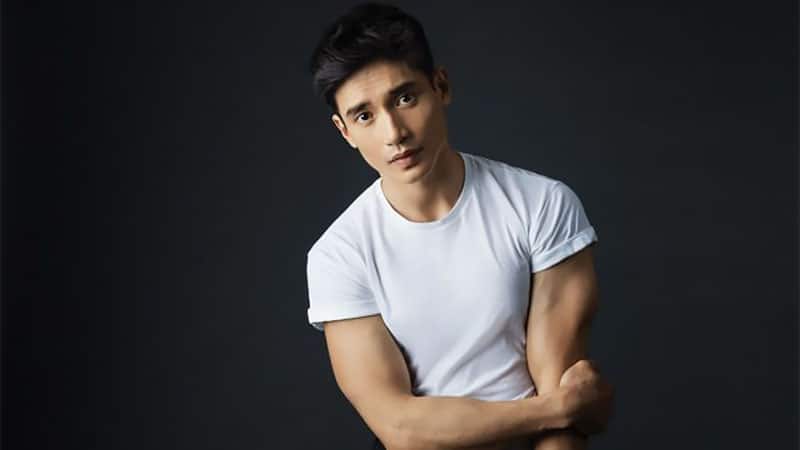 3. Chris Hemsworth
If Loki, the God of Mischief, is one of the hottest male celebrities, then surely to is his brother Thor, the God of Thunder. As such, Australian actor and all-around heart-throb Chris Hemsworth joins Tom Hiddleston on the list. In addition to the MCU, Chris has starred in a collection of other action-packed films. These include Extraction, Men in Black: International, 12 Strong, and Blackhat. He's also shown off his comedic side in roles such as Ghostbusters and Vacation. As an incredible physical example of the human species, he also participated in a Disney documentary called Limitless. He joins fellow fit-folk like Ross Edgley and various scientists to test how far the human body can go to increase the longevity of human life.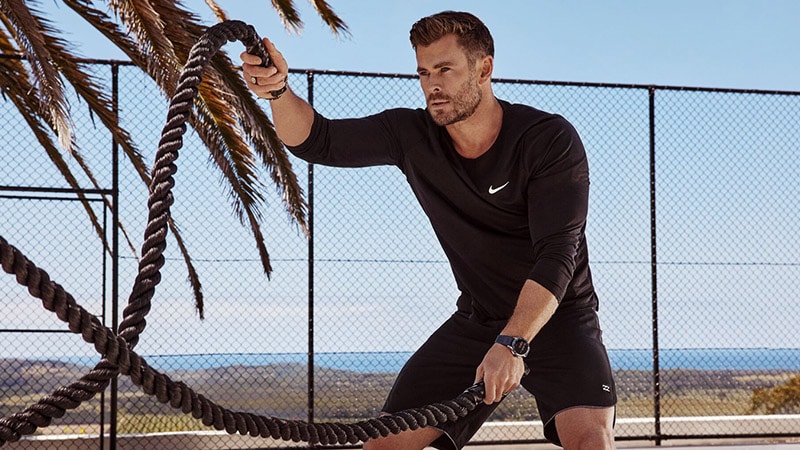 4. Ryan Reynolds
Ryan Reynolds is universally acknowledged as the guy that every man has a crush on. It's no wonder he's fit, handsome, tall, and exceptionally funny – all of which the ladies also like. His roles in action comedies like Deadpool, Free Guy, and Red Notice really showcase all of his talents. However, the comedy extends beyond the screen. He's known for constantly trolling and joking with his wife, Blake Lively; the friendly, long-running "feud" he has with Aussie star Hugh Jackman, and his crush on Betty White. Plus, he can make fun of himself, as evidenced by the shredding of his film Green Lantern. Beyond acting, he also owns a production company, an ownership stake in Mint Mobile, Welsh football club Wrexham AFC, and is still involved in the Aviation Gin company.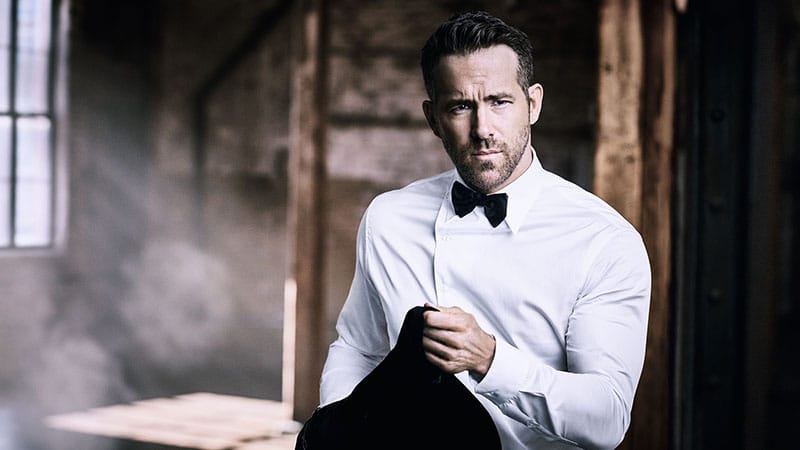 5. Michael B Jordan
Being named People Magazine's Sexiest Man alive in 2020 makes it no surprise that Michael B Jordan is one of the hottest male celebrities to crush on. As both an actor and producer, he has a long filmography. His notable roles over the years include Vince Howard in Friday Night Lights, Oscar Grant in Fruitvale Station, and Adonis Johnson in Creed. However, one of his biggest roles was Erik Killmonger in the MCU's Black Panther, where he faced off against Chadwick Boseman's T'Challa. He was nominated for more than a dozen awards for this role, including winning Best Villain at the MTV Movie & TV Awards.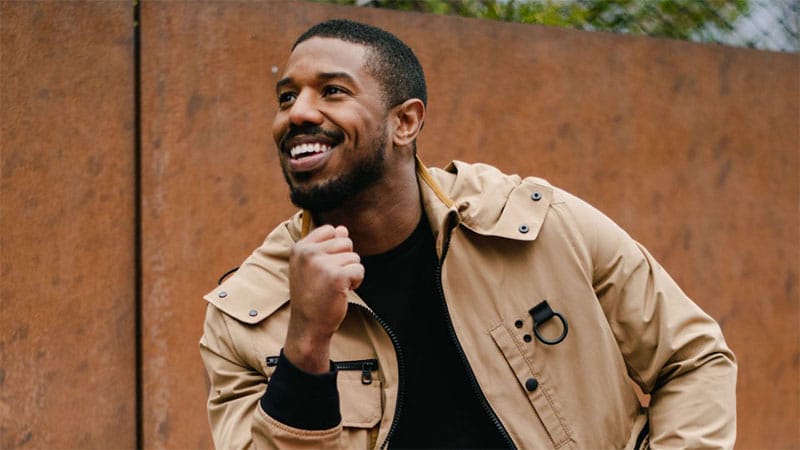 6. Tom Hiddleston
Playing the God of Mischief, Loki, in the Marvel Cinematic Universe (MCU) has earned Tom Hiddleston a plethora of fans. This, combined with an English accent, a six-foot-two stature, and an ability to sing, means he's easily on the list of hottest male celebrities. He's also a talented stage actor and makes excellent impressions of other celebrities, including Owen Wilson, Christopher Walken, and Chris Hemsworth. Finally, in addition to acting, Tom identifies as a feminist and is a UNICEF Ambassador, raising awareness about hunger in Guinea and the ongoing war in South Sudan.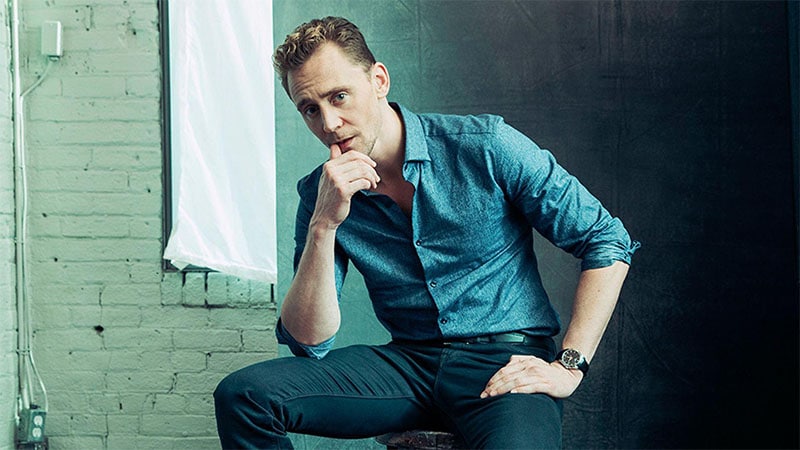 7. Henry Golding
While he'd dabbled in acting before, British-Malaysian actor and model Henry Golding became an overnight sensation in Crazy Rich Asians. His charm, friendly personality and wholesome good looks caught the director's attention. He followed the 2018 release with a plethora of other films, ranging in genres. These include A Simple Favor, Monsoon, Last Christmas, The Gentlemen, and Snake Eyes, with more in post-production. Another project he's taken on is starring in and producing a television adaptation of Dean Koontz's Nameless. However, perhaps his biggest adventure yet is fatherhood, welcoming a little girl with Liv Lo in early 2021.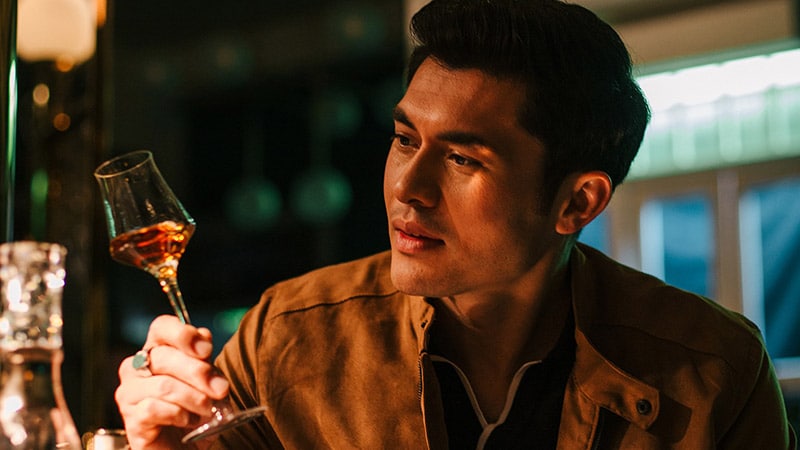 8. Can Yaman
If you don't watch a lot of Turkish television, you might not recognize heartthrob Can Yaman. This Golden Butterfly award-winning actor is best known for his role in the Turkish romantic comedy Erkenci Kuş. However, he's also appeared in other shows, including Gönül Isleri, Inadina Ask, Hangimiz sevmedik? and Dolunay, his breakthrough role. However, acting wasn't his first career. Can has a law degree and even worked for PricewaterhouseCoopers before deciding corporate life wasn't for him. His latest endeavor is the launch of an eponymous perfume, Can Yaman Mania. It's a sensual and unique unisex fragrance.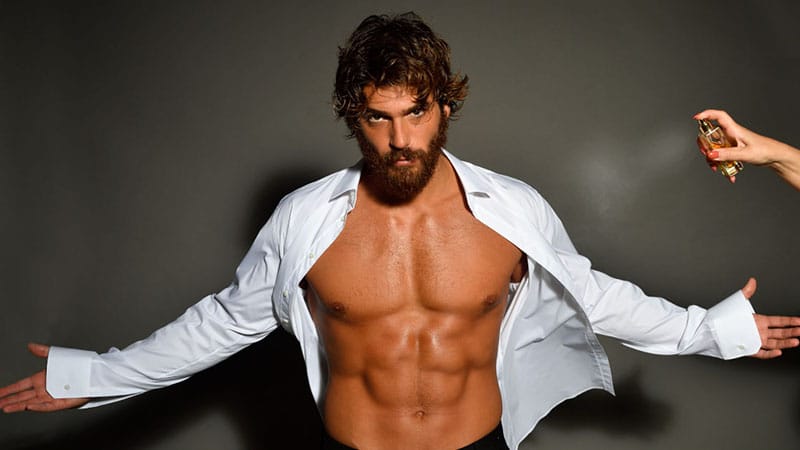 9. Oscar Isaac
Golden Globe-winning actor Oscar Isaac is a bonafide silver fox. Born in Guatemala and raised in Miami, Florida, he began acting in 2006, after graduating from the Juilliard School in 2005. His first award was from the Australian Academy of Cinema and Television Arts Awards for Best Supporting Actor for his role in Balibo. Since then, he's played various roles, showcasing his talent. These include Inside Llewyn Davis, Ex Machina, Show me a Hero (for which he won a Golden Globe), the Star Wars franchise, Dune, and Scenes from a Marriage. Need more convincing that Oscar Isaac is crush worthy? Look up the viral red carpet moment from the 2021 Venice International Film Festival, where he kisses Jessica Chastain's arm.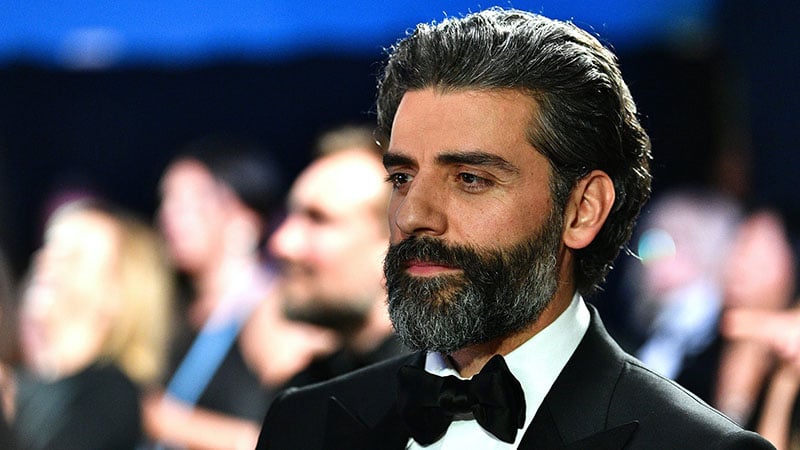 10. Cole Hauser
Fans of Taylor Sheridan's modern Western series, Yellowstone, will recognize Cole Hauser as the rugged and wild Rip Wheeler. It's no wonder, then, portraying this complex and layered character that he's one of the hottest male celebrities to crush on. In interviews, Taylor has said that Cole is the man he wanted for that role when writing the series, as he knew he could bring extra intensity to the character. However, this much darker, brawnier Cole looks very different from his previous roles. These include Dazed and Confused, Good Will Hunting, Jerry Bruckheimer's Chase, and 2 Fast 2 Furious.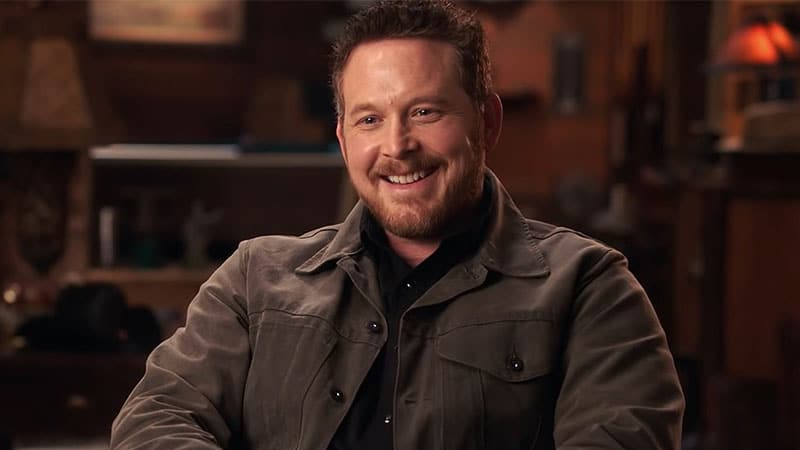 11. Darren Barnet
Despite only acting since 2017, American actor Darren Barnet has had a successful career. In 2020 he was cast in Netflix's popular teen comedy, Never Have I Ever, created by Mindy Kaling and Lang Fisher. He plays Paxton Hall-Yoshida, the love interest of Maitreyi Ramakrishnan's character Devi – making him everyone's favorite television crush. In addition to this Netflix role, he also plays Tag in the romantic comedy Love Hard.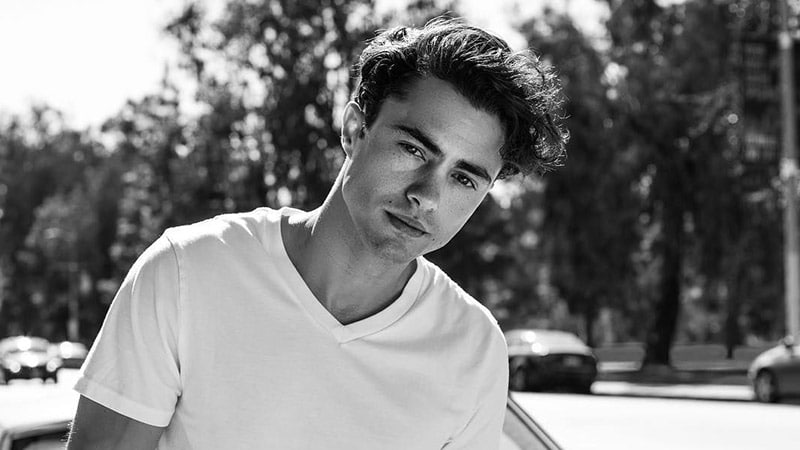 12. Timothee Chalamet
With a jawline and cheekbones that could cut glass, it's no wonder Timothee Chalamet is one of the hottest male celebrities. Despite being relatively young, he has appeared in a wide range of movies and television shows across multiple genres. Some of these include Lady Bird, Little Women, Beautiful Boy, Homeland, Dune, Don't Look Up, and Call Me By Your Name, for which he received an Oscar nomination. Much of his appeal also comes from his confidence and ability to embrace the divide between masculinity and femininity. He's widely considered a fashion icon and is an ambassador for Cartier. Plus, in collaboration with Haider Ackermann, he's just designed a hoodie with proceeds from sales going to Afghanistan Libre, a non-profit organization that safeguards women's and children's rights in Afghanistan.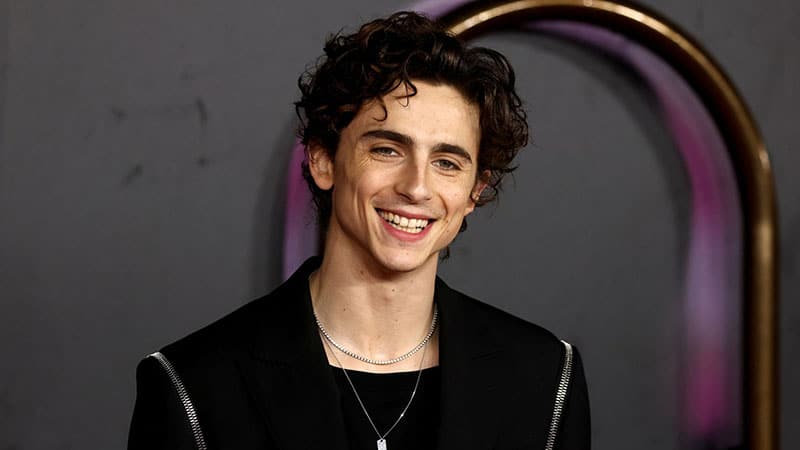 13. Riz Ahmed
Riz Ahmed is a rapper and an Oscar-nominated actor who's appeared in numerous titles. His onscreen roles include The Road to Guantanamo, Nightcrawler, Star Wars Rogue One, Four Lions, Sound of Metal, Venom, and Mogul Mowgli. It's a diverse resume that really showcases his skill at building and portraying different and unique characters. Being British-Pakistani, Riz is also a Muslim and a strong voice in the entertainment industry, advocating for a better and more accurate representation of the Muslim community on screen and eliminating harmful stereotypes. Finally, he also caused a collective swoon at the 2021 Oscars event when he gently and lovingly fixed his wife, Fatima Farheen Mirza's hair, so she looked perfect for the cameras.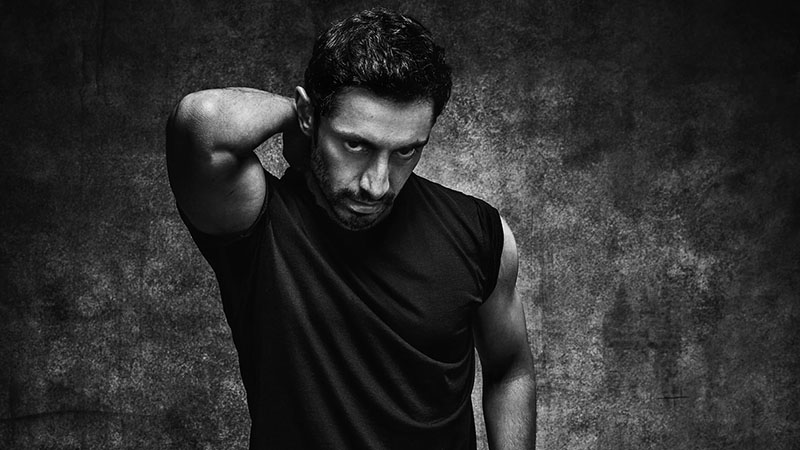 14. Simu Liu
Simu Liu is making history as Marvel's first Asian superhero in Shang-Chi and the Legend of the Ten Rings. Having done stunt work before and boasting a ripped physique, he did around 75% of his own stunts for the martial-arts packed film, and of course, all the acting. All his hard work paid off for him to win The Action Movie Star of 2021 at the 47th People's Choice Awards. Having avoided a potential career as an accountant, he's been acting for around a decade. Previous titles include Blood and Water, Kim's Convenience, and Yappie. Finally, he founded his own film production company in 2018 called 4:12 Entertainment and hosted Saturday Night Live in November 2021, becoming only the fourth actor of Chinese descent.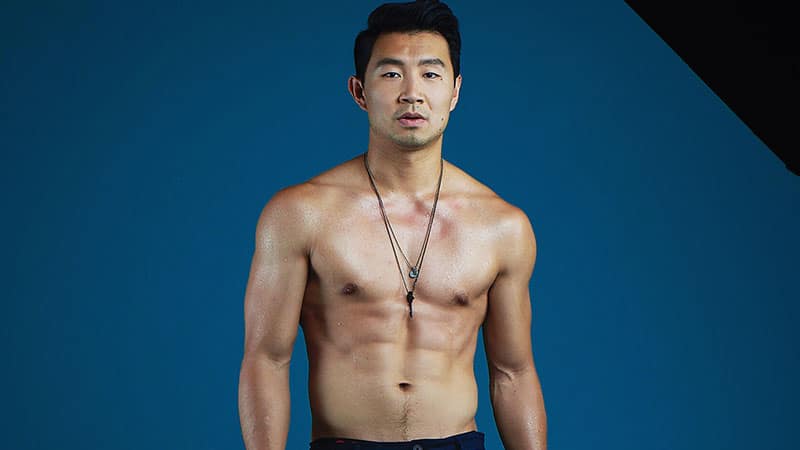 15. Sebastian Stan
Anyone who loves a redemption arc will appreciate Sebastian Stan's portrayal of Bucky Barnes/The Winter Soldier in the MCU – his most well-known role. It's not just his good looks and charming smile that make him one of the hottest male celebrities to crush on– it's his talent for playing a range of characters and stories on screen. Born in Romania, Sebastian first moved to Vienna, then New York, studying at the Mason Gross School of The Arts. He followed this with a year at Shakespeare's Globe Theatre in London. Other titles to his name include We Have Always Lived in the Castle, The Devil All the Time, and Endings, Beginnings.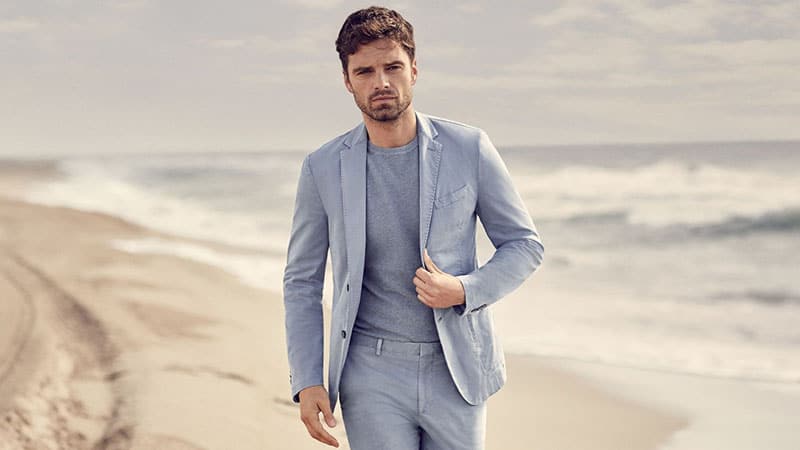 16. Harry Styles
A variety of factors lands Harry Styles on the hottest male celebrities list. To start, his unapologetic and authentic style, which embraces feminine fabrics and silhouettes while still bridging masculinity, sets him apart. His famous Vogue cover and how it challenged male stereotypes, and toxic machismo is the perfect example. Secondly, he's well known for showing deep respect and gratitude for colleagues, crew, and fans. Plus, he's a feminist prince joining the #SheForShe movement, defending his fans, and actively avoiding making comments and answering questions that objectify women. Finally, he is a talented singer and musician, having evolved from his early days as a boy band heartthrob in One Direction to a solo artist with a unique and distinctive sound.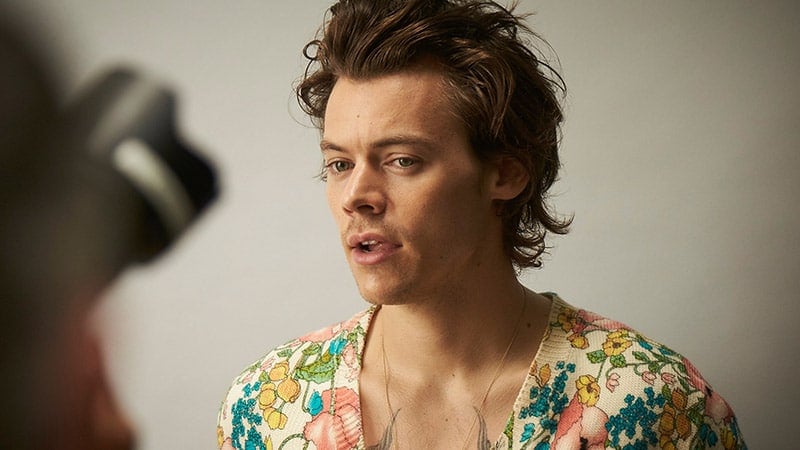 17. Thomas Rhett
Award-winning country musician Thomas Rhett is the kind of guy you'd take home to meet your mum. He's good-looking, funny, wholesome, and can hold an incredible tune and play the guitar. Plus, he's a great girl dad with four beautiful daughters that he worships. Finally, if you want to know what true love looks and sounds like, check out his famous track Die a Happy Man from the 2015 album Tangled Up. It's a song about his beautiful wife Laura and will hit you right in the feels.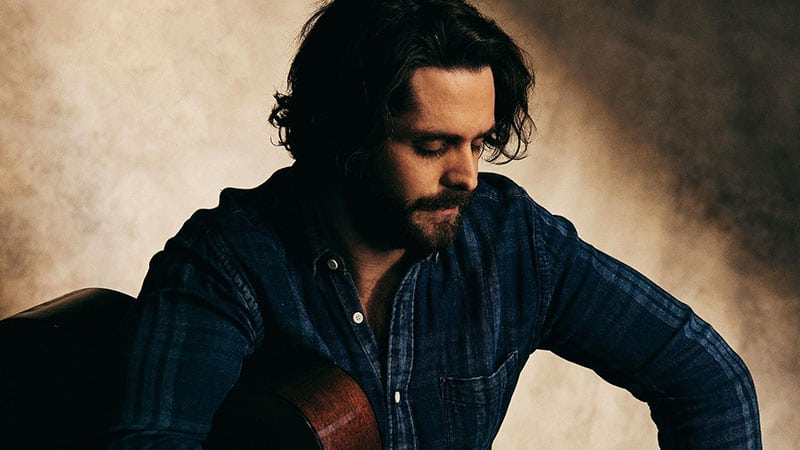 18. Randall Park
Funny men are attractive, which is why Randall Park is one of the hottest male celebrities to crush on. He's an American actor, comedian, writer, and director with a huge lineup of credits. This includes WandaVision and Ant-Man and the Wasp from the MCU, Fresh Off the Boat, Always be my Maybe, and even pranking Dwight on The Office. Like other stars of Asian descent in the industry, he advocates for more Asian representation on screen without resorting to tropes and stereotypes. Finally, he's a girl-dad to a sweet daughter named Ruby with his wife, Jae Suh Park.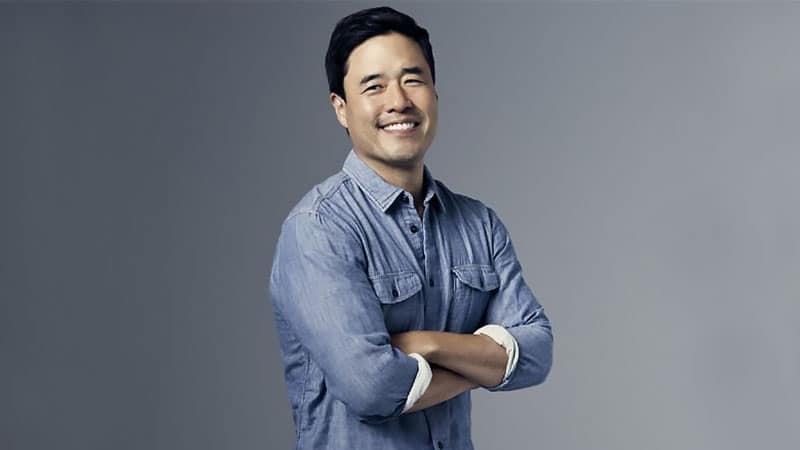 19. Sinqua Walls
The Mauritian scenery isn't the only attractive part of Netflix's vacay romance Resort to Love. Christina Milian's love interest in the film is played by the incredibly fit and charming Sinqua Walls. You might recognize him and his six-pack from other works like American Soul, Teen Wolf, Once Upon a Time, Power, and Friday Night Lights. Plus, he's not just into physical fitness but mental health and fitness too. Each day starts with mediations to clear and calm the mind, and he goes to therapy and encourages others to do the same, citing how it helps healthily work through issues.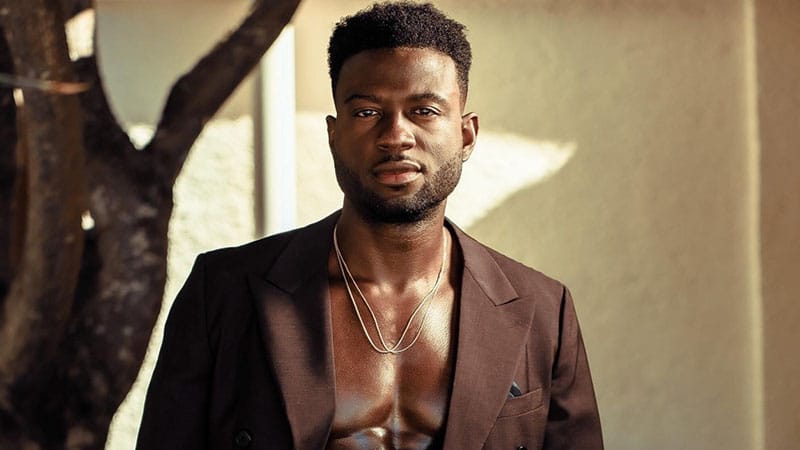 20. Chris Evans
It wouldn't be a list of the hottest male celebrities without including Captain America himself, Chris Evans. While many would recognize his washboard abs and bulging biceps from the MCU, he's played various characters across different genres. He's been in Fantastic Four, Not Another Teen Movie, Push, Snowpiercer, Gifted, The Red Sea Diving Resort, and Knives Out. However, he's more than just a handsome face — there are brains to match the brawn. Chris actively encouraged voting in the US election and launched the website A Starting Point. This is a civic engagement platform to help create a more informed electorate. In terms of philanthropy, he supports Christopher's Haven, a charity helping childhood cancer patients, and assembled the Avengers Cast for a charity game night to benefit food banks.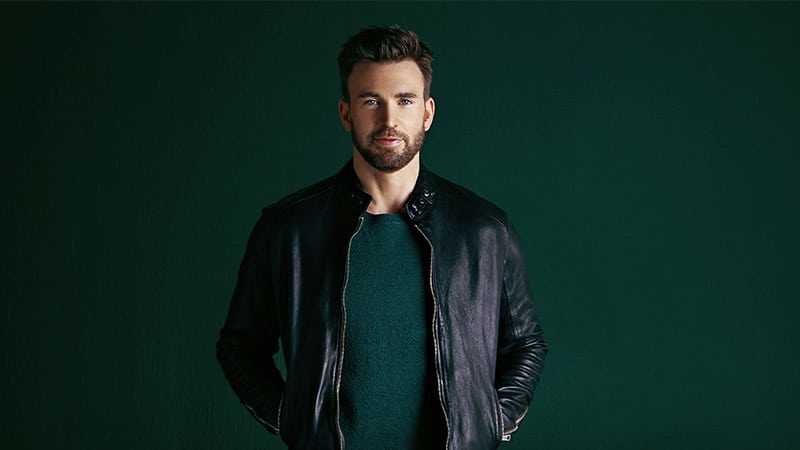 21. Maluma
Hailing from Colombia, reggaeton star Maluma is one of the hottest male celebrities. His off-stage name is Juan Luis Londoño Arias, and he's made music since he was 16. While his first album, Magia, dropped in 2012, it was his second album, Pretty Boy, Dirty Boy, that launched his stardom. Since then, his fame has grown, working with other stars like Madonna, Shakira, and Ricky Martin. He now has five albums in total and MTV Video Music Award for Best Latin. He's also due to take Hollywood by storm, starring opposite Jennifer Lopez in the romcom Marry Me. Finally, he also uses his music for social activism, highlighting causes such as police violence against the Latin community in the United States.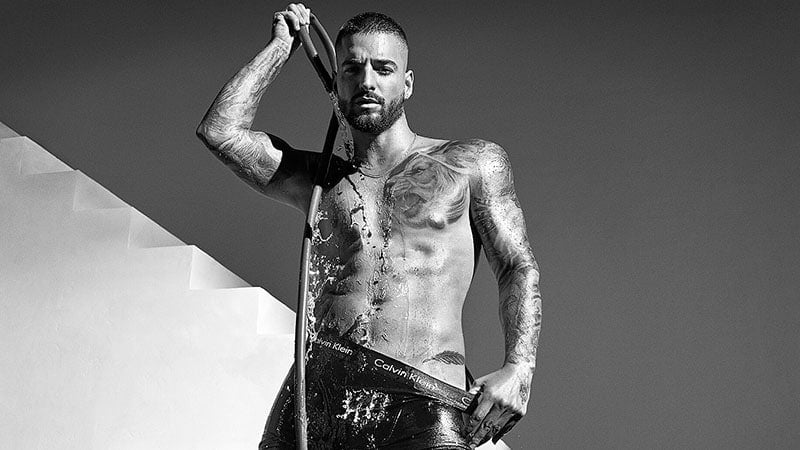 22. John Krasinski
John Krasinski is one-half of the insanely attractive Hollywood couple that is himself and his wife, Emily Blunt. He found early fame exercising his comedic chops as Jim Halpert on The Office. Then, like a fine wine, he aged incredibly well. He glowed up from dorky boy-next-door to ripped action man in 13 Hours, Tom Clancy's Jack Ryan, and A Quiet Place. He's also a director, taking on three episodes of The Office, The Hollars, and A Quiet Place, as well as its sequel. Finally, he launched Some Good News during the pandemic, a web series designed to bring some levity during lockdowns, quarantine, and uncertain times. Guests on the show include Steve Carell, Ryan Reynolds, Malala Yousafzai, Emma Stone, and Lin-Manuel Miranda. This platform is also used to raise money for social enterprise charities through donations and merchandise sales.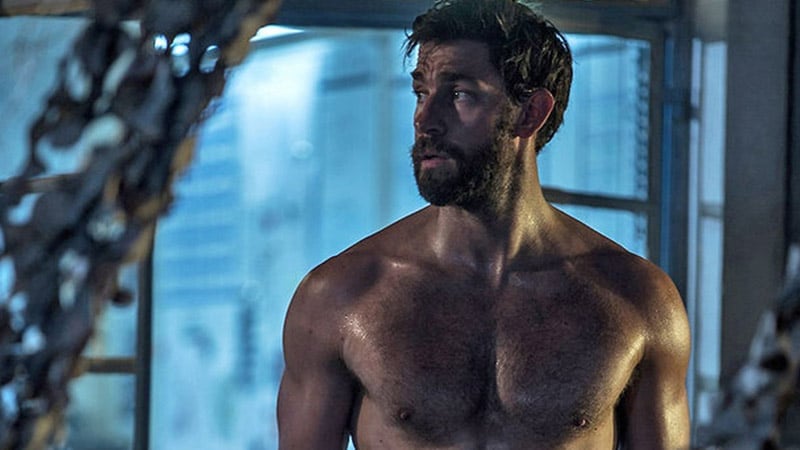 23. Kumail Nanjiani
It seems to join the MCU as a superhero you must be one of the hottest male celebrities. Such is the case with Pakistani-American comedian, actor, and heartthrob Kumail Nanjiani. He has an enviable jawline and deep brown eyes, and he's also jacked — a requirement for the physicality and aesthetic as Kingo in Marvel's Eternals. Before the MCU, though, he was best known as a stand-up comedian, with roles in shows like Portlandia and Silicon Valley. He's also an Academy Award-nominated screenwriter for his original script, The Big Sick, which he co-wrote with his wife, Emily V. Gordon.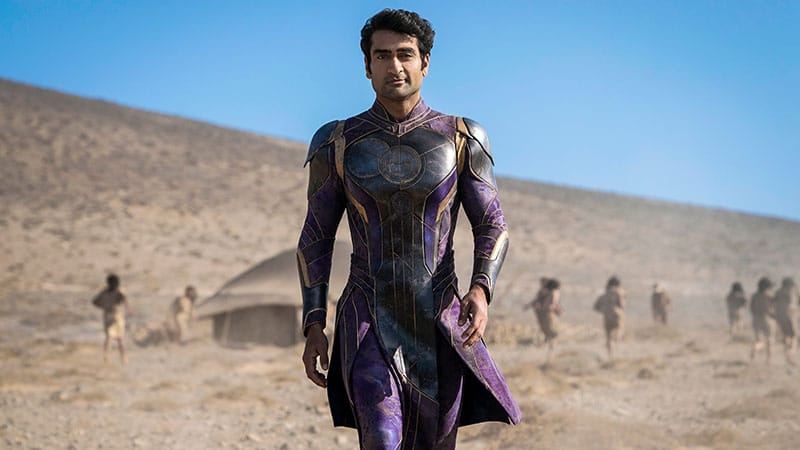 24. Regé-Jean Page
Anyone who watched Bridgerton on Netflix is sure to remember the rakish yet charming Simon Basset, the Duke of Hastings. The character was played by the equally charming English actor Regé-Jean Page. His raunchy and passionate scenes on the show ensure his place on the hottest male celebrities list. Prior to this break-out role, he appeared in shows like Roots and For the People. While his character of Simon is not returning to Bridgerton for another season, you can spot Regé-Jean in upcoming productions such as The Gray Man and Dungeons & Dragons, which is due for release in 2023.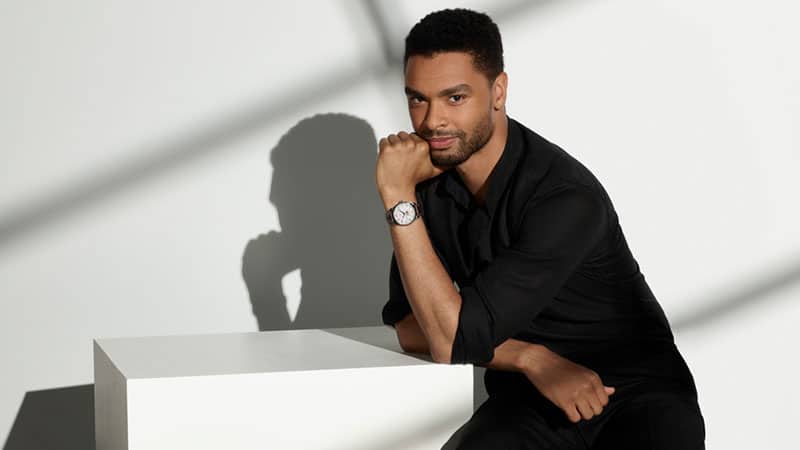 25. Richard Madden
With baby blues that could pierce your soul, Scottish actor Richard Madden is undeniably one of the hottest male celebrities to crush on. He graced the small screen with appearances in Game of Thrones and Bodyguard and the silver screen with the live-action Cinderella, Rocketman, 1917, and MCU's Eternals. He also took out the Golden Globe for Best Actor – Television Series Drama for his intense and emotional performance of PS David Budd in Bodyguard, a war veteran tasked with protecting a politician. His next role is in the American drama series Citadel, which is due to stream on Amazon Prime.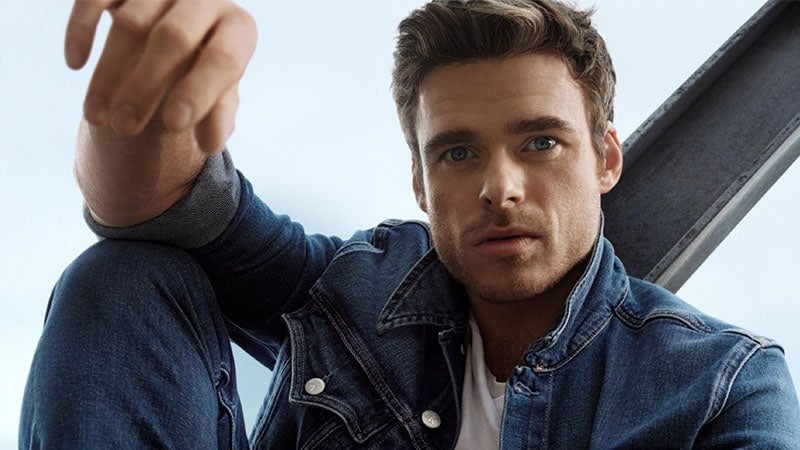 26. Lil Nas X
Lil Nas X is one of the hottest commodities in country music and rap. His earworm track, Old Town Road, went viral in 2019 thanks to his promotion via meme and the TikTok #yeehaw challenge. Launching himself on the international scene at Glastonbury in 2019, he also came out as gay. It was a bold and brave move, given the machismo often praised in his music genres. The embrace of his authentic self and unapologetic, poetic, and fun style earned him a place on the hottest male celebrity list. He has continued to release banger music and is challenging the haters and clapping back at trolls. In addition to music, he's also worked with various brands, including Wrangler, Ugg, and Fenty Beauty. Plus, he wore a memorable couture Versace creation on the red carpet at the Grammys.
27. Khalid
Khalid rose to fame in 2017 with his debut album, American Teen. The same year he won a VMA Award for Best New Artist. He followed this with several Billboard Music Awards and American Music Awards for later albums. His soul-pop vibe with R&B influences is both chilled and fun. Notable singles include Young, Dumb & Broke, Talk, and Better. Plus he also collaborated with other incredible artists, including Kendrick Lamar, Post Malone, Halsey, Billie Eilish, Benny Blanco, and Logic. When it comes to style, Khalid rocked an impressive high top for most of his early career. Then, during the pandemic, he took the downtime to focus on his health, losing 45 pounds and proudly posting pictures of himself, revealing newfound confidence to match this soothing voice. Consequently, his single New Normal is about finding your way through hard times.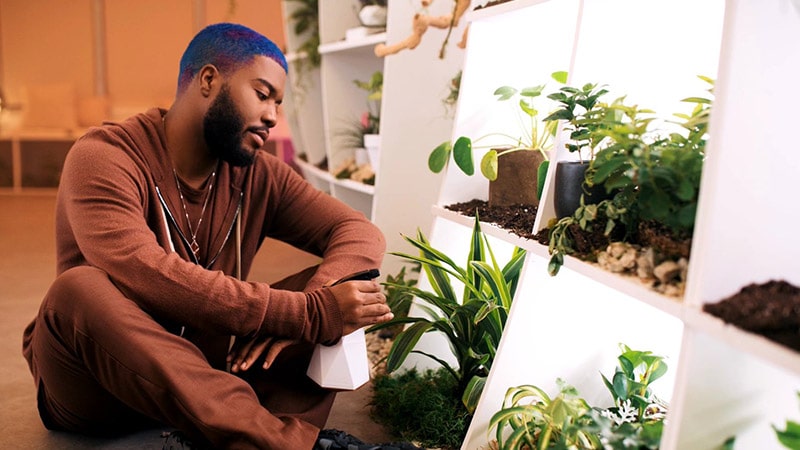 28. Ben Barnes
Ben Barnes' deep brown (almost black) eyes pull you in, while his lovely English accent keeps you entranced. As such, he's one of the hottest male celebrities to crush on. As an actor, he's best known for his roles as Prince Caspian in The Chronicles of Narnia and Logan Delos in Westworld. His stoic charm makes him a great villain, and he also plays the bad guy as Billy Russo in The Punisher and General Kirigan in Shadow and Bone. Beyond acting, he's also an incredible musician. While he contributed to the soundtracks of various films he appeared in, he just released his first EP, Songs for You. More than 20 years in dreaming and making, it boasts five songs, including the first single, 11:11. It's proof that it's never too late to pursue your dreams.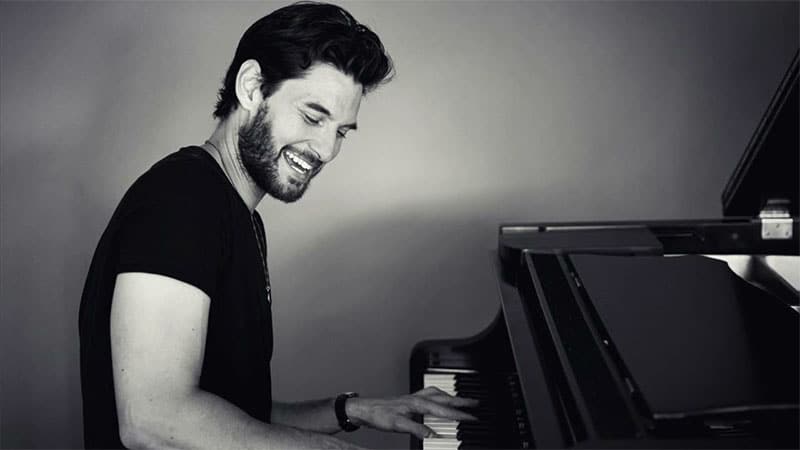 29. Chris Stapleton
If rugged mountain men are your vibe, then Chris Stapleton is the perfect cup of tea. Not to mention, this country crooner has a voice like warm honey and an extensive, award-winning discography of bluesy songs. Some of his older hits include Tennessee Whiskey and Blow with Ed Sheeran and Bruno Mars. As such, it's unsurprising that his latest album, Starting Over, won both best song and Album at the CMA Awards. While some may not consider him conventionally attractive, it's his talent, vulnerability as an artist, and epic beard that put him on the list of hottest male celebrities to crush on.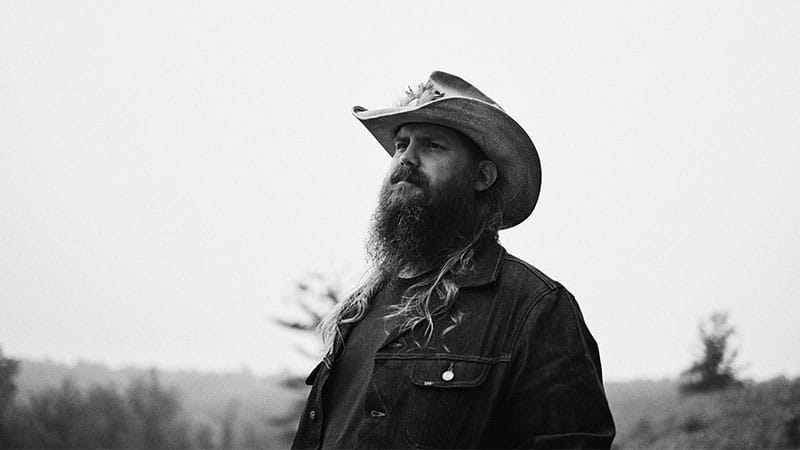 30. Sendhil Ramamurthy
Sendhil Ramamurthy is one of the hottest male celebrities, boasting a square jaw, irresistible curls, and a smile that lights up a room. If you don't recognize his name, you might know him as Devi's hot dad from Mindy Kaling's Never Have I Ever. The Chicago-born, Texas-raised Hollywood star is also known for his roles in multiple television shows. This includes Mohinder Suresh in Heroes, Gabriel Lowen in Beauty and the Beast (TV series), and Dr. Ramsey Rosso in The Flash. Plus, he's now taking on Bollywood, appearing in an as-yet-untitled rom-com also starring Vidya Balan, Pratik Gandhi, and Ileana D'Cruz.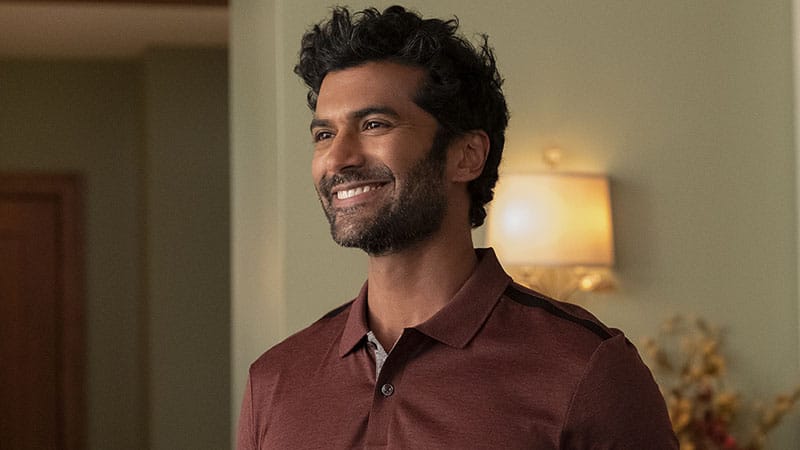 31. Paul Rudd
As 2021's People's Sexiest Man alive it only makes sense that Paul Rudd is one of the hottest male celebrities to crush on. He's an ageless unicorn with an affable grin and gorgeous green eyes. However, his reputation as a kind, humble, self-deprecating all-around nice guy cements that he's just as good on the inside as he's handsome on the outside. With an extensive resume, Paul has been active in the entertainment industry for 30 years. His credits include Clueless, MCU's Ant-Man, Parks and Recreation, Wet Hot American Summer, Anchorman: The Legend of Ron Burgundy, and The Shrink Next Door. In addition to acting, he co-owns Samuel's Sweet Shop in New York with Jeffrey Dean Morgan. Plus, he founded the Big Slick charity to raise money for the Kansas City's Children's Mercy Hospital.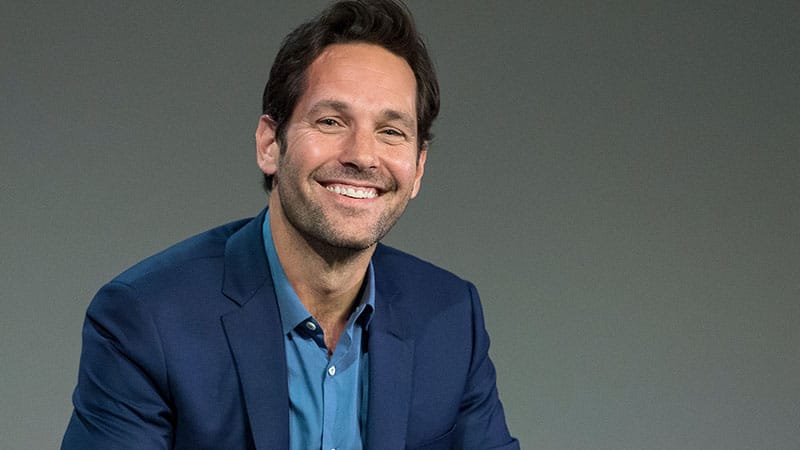 32. Jacob Elordi
Jacob Elordi rose to fame as a teen heartthrob thanks to his role as Noah Flynn in Netflix's The Kissing Booth. He also reprised the role in both sequels. Originally from Brisbane, Australia, he had his start in theatre acting. Beyond the bubble-gum-sweet vibes of The Kissing Booth, he proved his acting ability in darker films and television shows, including The Mortuary Collection, Euphoria, and Deep Water. While undeniably attractive, standing at six feet five tall with broad shoulders and boyish charm, he confessed he's uncomfortable with the focus placed on his appearance and physique. In addition to acting, Jacob is a talented photographer with a preference for vintage cameras.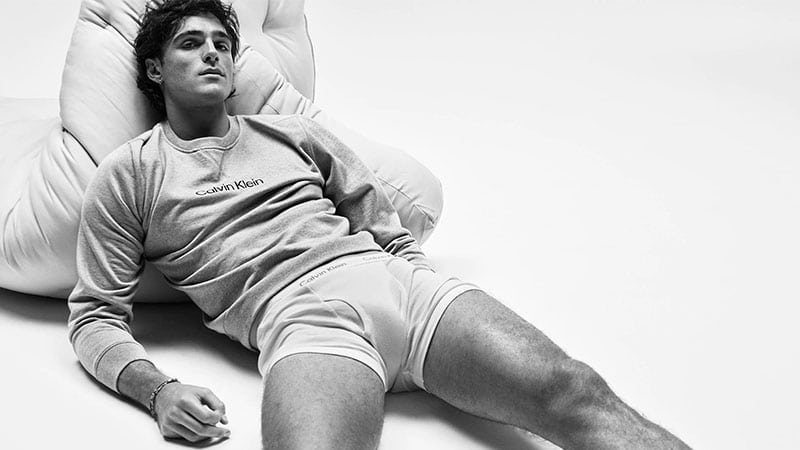 33. Keanu Reeves
If you've been dubbed "the internet's boyfriend," then you must be one of the hottest male celebrities to crush on. Such is the case with Hollywood nice guy Keanu Reeves. He's been acting since the 1980s and is best known for classic works such as Bill & Ted's Excellent Adventures, The Matrix movies, Speed, Point Break, and the John Wick series. However, what really earns him adoration is his reputation as an easy-going, generous, and down-to-earth person. Small acts of kindness and humility off-screen have cemented this reputation. Giving up his seat on the subway, waited in line like a regular person, and donating most of his Matrix earnings to fund cancer research. Plus, he's also been incredibly 'meme-able' over the years. One of the most famous is "sad Keanu," where paparazzi snapped him looking morose while eating a sandwich in a park.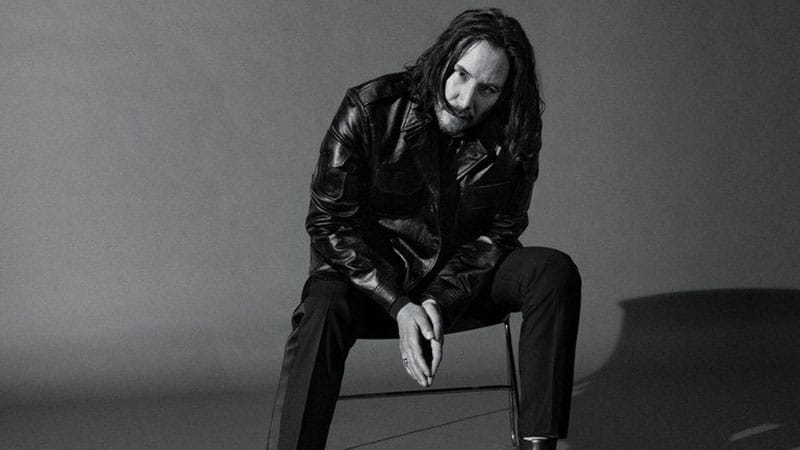 34. Dev Patel
British actor Dev Patel grew up in the spotlight. His first role was as Anwar on the series Skins at just 17 years old. Then, he landed his breakout role in Slumdog Millionaire, earning him widespread accolades. Despite the fame, he remains a friendly and humble gent, with a reputation as being very likable. He also brings elegance and poise to his roles, with a touch of goofiness thrown in. Deeper into his career, he took on more mature roles, including Saroo Brierley in the Academy Award-nominated Lion, Hotel Mumbai, The Best Exotic Marigold Hotel, and The Second Best Exotic Marigold Hotel. Aside from his success and sweet personality, Dev is also incredibly attractive with luscious locks and deep, soul-searching brown eyes. Ellen DeGeneres even suggested in 2017 that viewers vote him Sexiest Man Alive!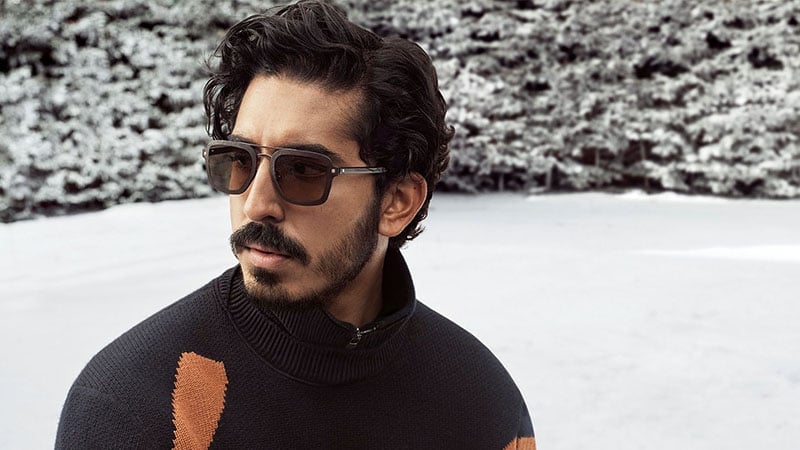 35. Simon Baker
Dashingly handsome with surf blond hair and a charming smile, Australian actor Simon Baker fits easily into the hottest male celebrities list. Born in Tasmania but raised on the Northern New South Wales coast, he started on Australian television in shows like E-Street, Home & Away, and Heartbreak High before moving to America. Now, he's most recognizable for his roles in The Guardian, The Mentalist, and The Devil Wears Prada. Having spent most of his time in front of the camera, he made his directorial debut in 2017 with Breathe an adaptation of the Tim Winton novel, which he also acted in. His efforts were rewarded with multiple AACTA nominations and winning Best Supporting Actor.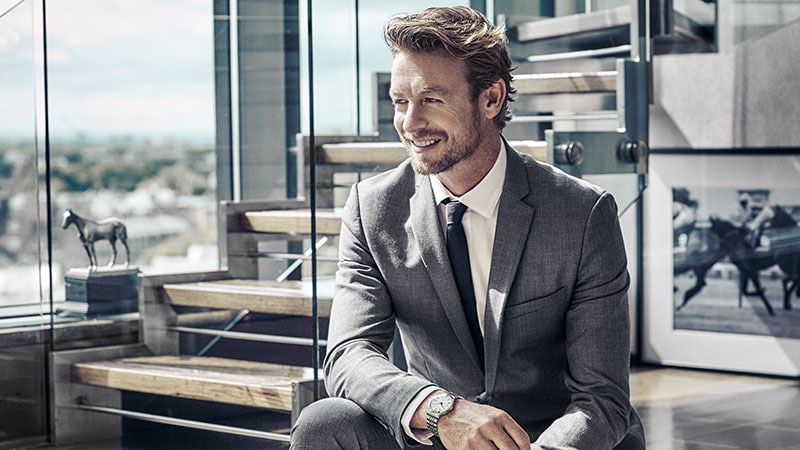 36. Jonathan Majors
As one of the hottest male celebrities in the world, Jonathon Majors has enjoyed a meteoric rise to stardom. His short but impressive resume includes The Last Black Man in San Francisco, Da 5 Bloods, The Harder They Fall, and Lovecraft Country, for which he received an Emmy nomination. He also recently joined the MCU as villain Kang the Conqueror in the Loki series and is sure to show up throughout the Phase 4 releases, including the new Ant-Man. In addition to his natural talent, he's cool, calm, collected, and unafraid to portray intense emotions in his characters.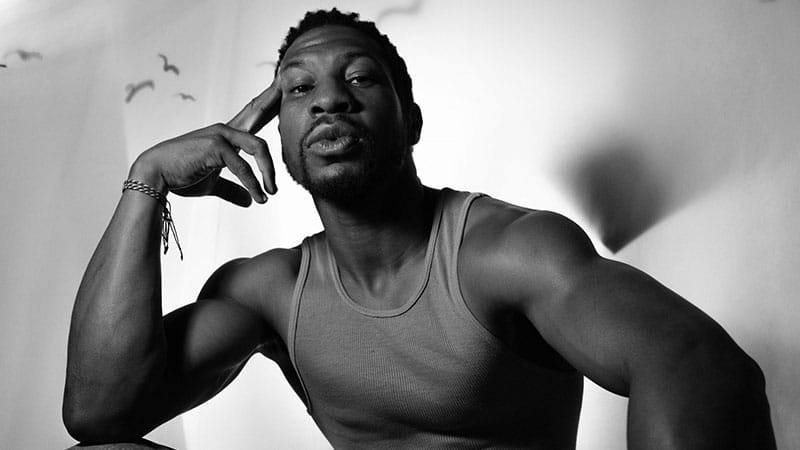 37. Adam Driver
Adam Driver is an unconventional leading man. His look is far from Hollywood typical, his cadence is unique, and his intensity level draws you in. As such, he's perfectly suited to a broad range of characters and genres, from a Star Wars villain to Lena Dunham's on-screen boyfriend in Girls. Other credits include The Dead Don't Die, BlacKkKlansman, Marriage Story, The Last Duel, and House of Gucci alongside Lady Gaga. He also received nominations for the Academy Awards, Golden Globes, and Screen Actors Guild awards. Plus, in 2019, he won a Tony Award for Best Actor in a Play for his theatre performance of Burn This. Finally, he founded Arts in the Armed Forces (AITAF) as a former marine. It's a non-profit that performs theatre for troops as a morale booster.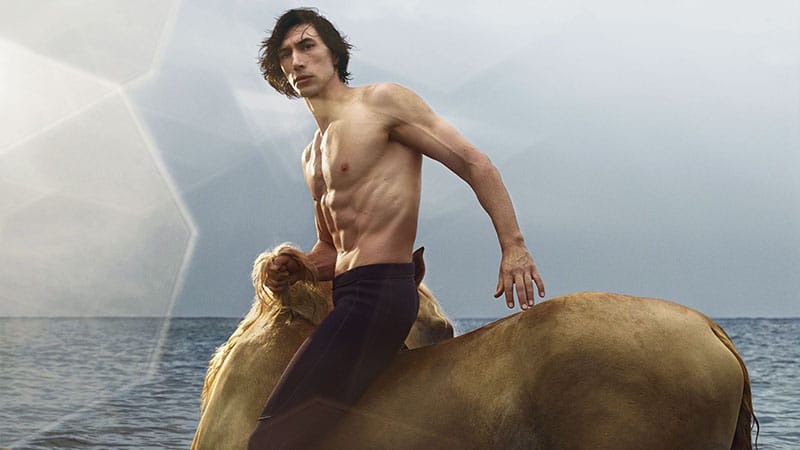 38. Jake Gyllenhaal
Despite the hate from Swifties, Jake Gyllenhaal is still one of the hottest male celebrities to crush on. With luscious hair, a dimpled smile, and the ability to put a shirt on while hand-standing, he's incredibly good-looking. Plus, he's a great actor – which makes sense, given his screen debut was at the tender age of 11. The most famous credits on his resume include cult-favorite Donnie Darko, ground-breaking Brokeback Mountain, psychological thriller Nightcrawler, and the MCU's Spider-Man: Far from Home.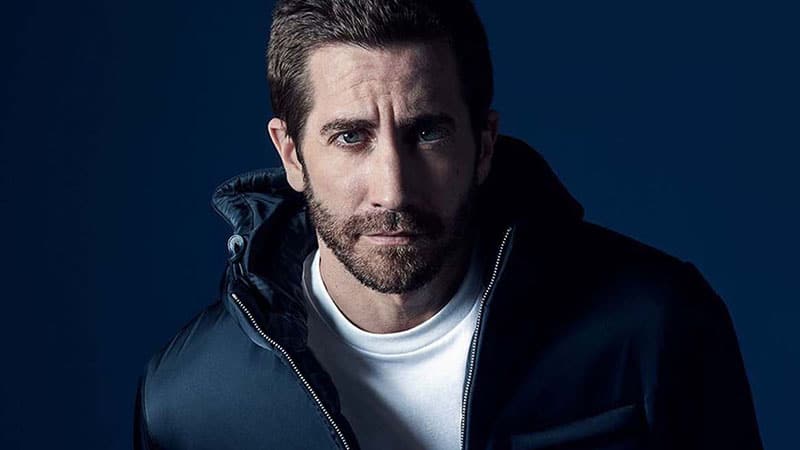 39. Jason Momoa
Jason Momoa was raised wild and free. He maintains this philosophy throughout his life, raising his family similarly. As such, he's the perfect combination of outdoorsy brawn, creativity, and spirited cheekiness. While many will know him as the Dothraki warlord, Khal Drogo, from Game of Thrones, or underwater king Aquaman from the Snyderverse, his screen debut was on Baywatch: Hawaii. He's easily recognizable thanks to his muscular build, long sun-bleached locks, and scarred eyebrow. It's no wonder he's one of the hottest male celebrities. However, despite his traditionally masculine appearance, much of his appeal comes from elsewhere. His ability to embrace feminine styling and show deep respect and adoration for the women in his life is even more attractive.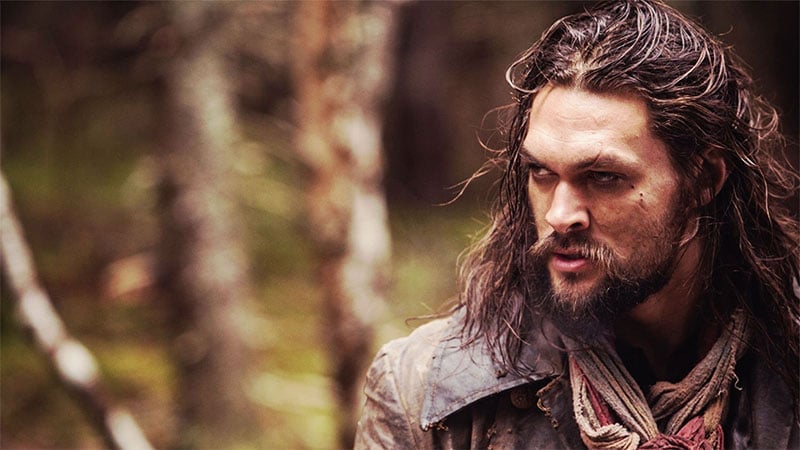 40. Mahershala Ali
Mahershala Ali is a multi-award-winning actor and rapper. His accolades include two Academy Awards, three Screen Actors Guild Awards, a BAFTA, a Golden Globe, and an Emmy. He began acting in 2001 and, in the last 20 years, has notched up over 50 roles. These include the breakthrough TV show The 4400, The Hunger Games: Mockingjay – Part 1 and 2, House of Cards, Luke Cage, Green Book, and Moonlight, for which he won the Academy Award for Best Supporting Actor. This was a revolutionary moment for him, being the first Muslim to receive one and the first black actor to win it twice in the same category when he won again in 2019 for Green Book. It recognized his talent and hard work and that he is so much more than a supporting actor.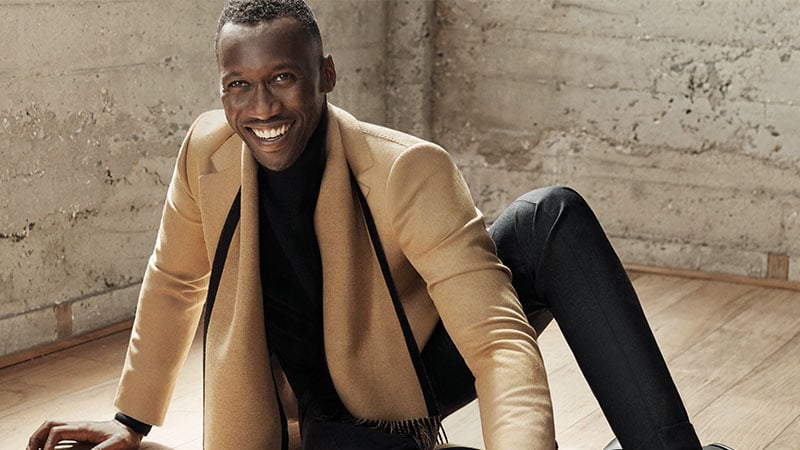 41. Pedro Pascal
It's not just his impressive acting skills and his role in The Last of Us that have made Pedro Pascal one of the hottest male celebrities in the world. He is also blessed in the looks department, meaning we are more than happy to see him on the big screen. But who is this mysteriously handsome actor? Pascal was born on April 2, 1975, in Santiago, Chile (making him fluent in English and Spanish). He has been a longtime New Yorker, moving to New York City in 1993.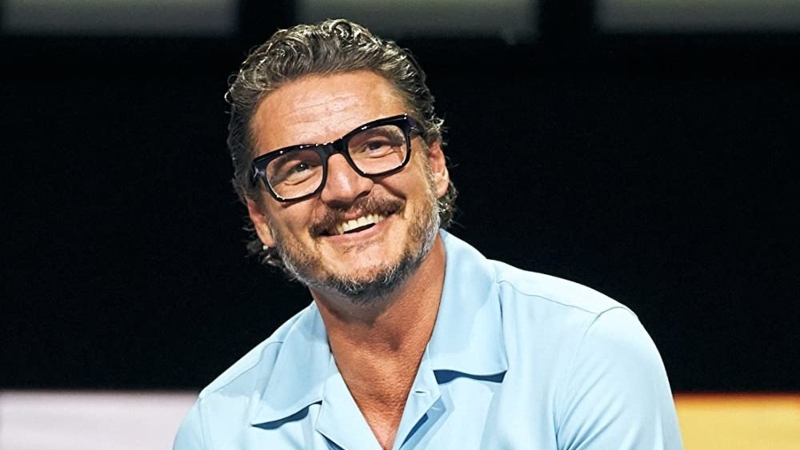 42. Gerard Butler
What list involving the hottest male celebrities would be complete without the addition of Scottish heartthrob Gerard Butler? It's not just his accent that makes people swoon; he is also incredibly talented and has had a long and successful career in the entertainment industry. This includes some of our all-time favorite love stories like P.S. I Love You and The Ugly Truth. When he is not doing films with fans glued to the screens, you can find him doing charity work, including supporting UNICEF, Artists for Peace and Justice, and Elton John AIDS Foundation.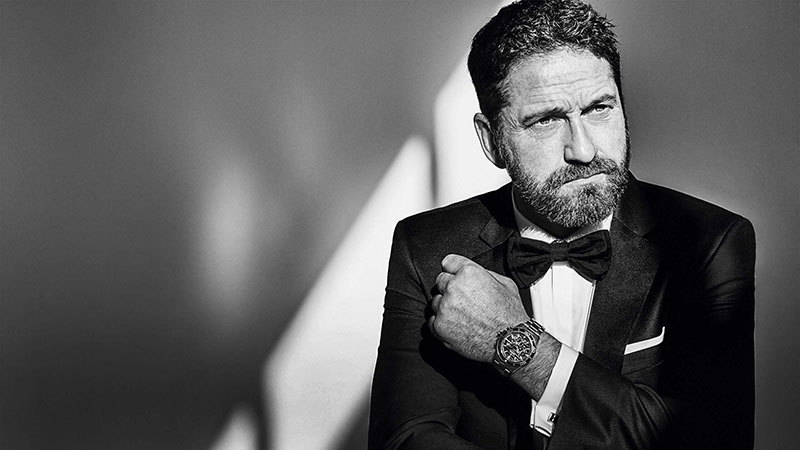 43. George Clooney
You've heard the saying, "be still my broken heart?" but George Clooney has the power to do just this. Or rather, he could make your heart skip a beat thanks to his charming smile. Born on May 6, 1961, in Lexington, Kentucky, it is hard to believe that Clooney is already in his sixties because he appears not to age. He has accomplished a lot in his life, including starring in critically acclaimed films (and winning many awards). But he's also a family man and has been married to Amal Clooney since 2014. Together, the couple created the Clooney Foundation for Justice for survivors of human rights abuses.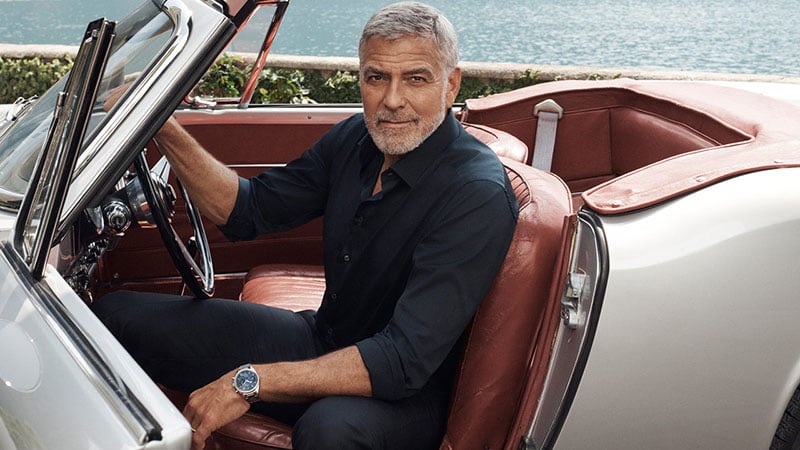 44. Dwayne Johnson
Is there anything that Dwayne Johnson cannot do? Seriously, this super muscly and genetically blessed man is one of the hottest male celebrities. This includes wrestling (which is why he is affectionately called The Rock) and acting. Born on May 2, 1971, in Hayward, California, Johnson is half black and half Samoan and proud of his ancestry. You can probably find him hanging out with his little ones when he is not in front of the camera. He is a father of three girls and loves being a dad, which makes him sexy in his own right.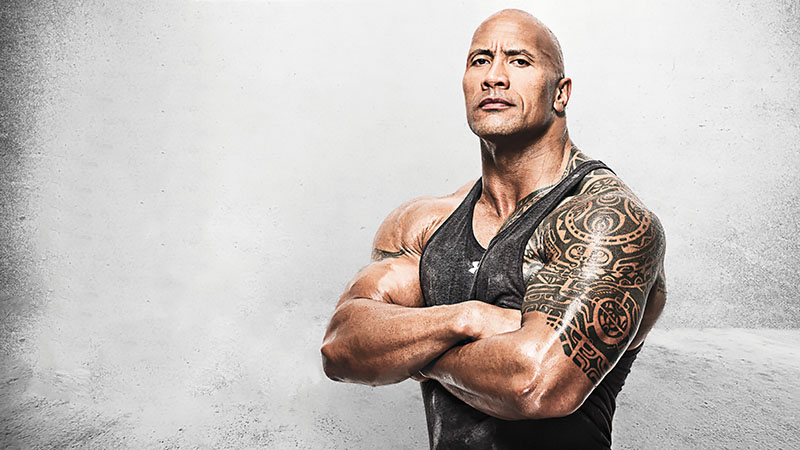 45. Michael Fassbender
Irish actor Michael Fassbender was born in Heidelberg, Germany (on April 2, 1977). He has carved out an impressive career in the entertainment industry with standout performances, including Prometheus, Steve Jobs, and X-Men: First Class. He is also no stranger to awards and has won and been nominated for several prestigious awards, including two Academy Awards for Best Performance by an Actor in a Supporting Role for 12 Years a Slave and Best Performance by an Actor in a Leading Role for Steve Jobs. Putting his impressive skills aside, he is worth crushing on.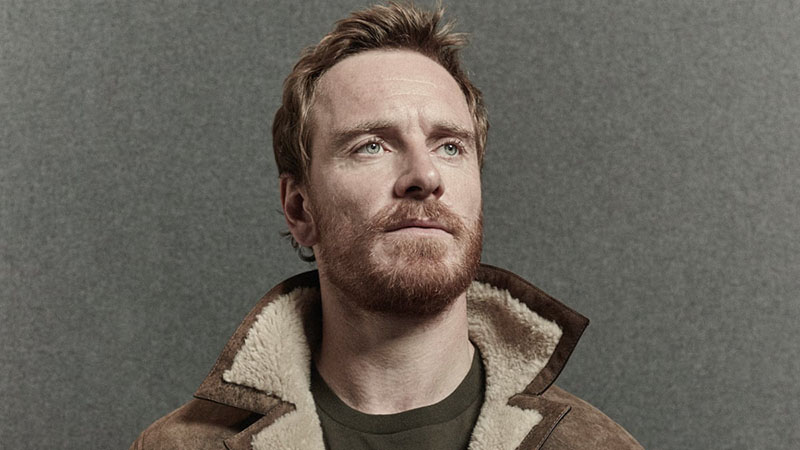 46. James Marsden
Boyish good looks and a smile that could weaken your knees, ladies and gentlemen, say hello to James Marsden. There's a lot to know about this impressive actor, with some of his standout performances including The Notebook (one to remember for all the romantics out there), The Best of Me, and Superman Returns. He is also a pretty good singer and has starred in musicals, Enchanted and Hairspray. Plus, not that you need another reason to find him one of the hottest male celebrities to crush on, but he is a devoted dad to three children.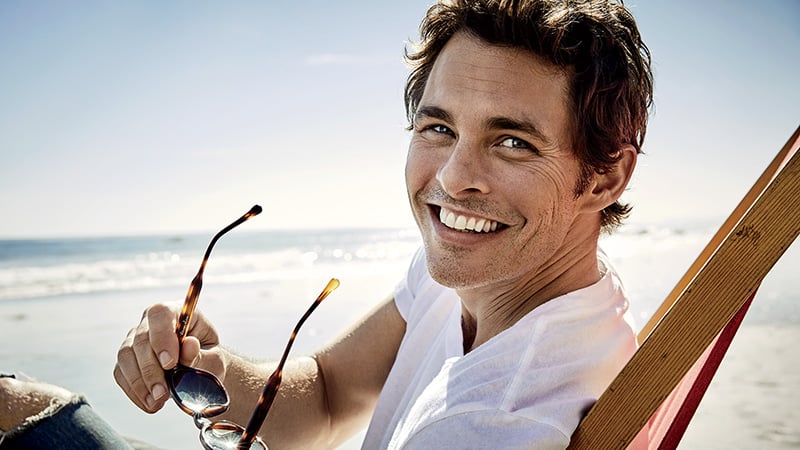 47. Jon Hamm
Fans of Mad Men don't need us to tell them who Jon Hamm is, but if you're unfamiliar with this gorgeous man, let us tell you why you should know him. He was born on March 10, 1971, in St. Louis, Missouri, and has worked steadily in Hollywood on film and television. His role as Don Draper in the long-running series, Mad Men, endeared him to fans, but he has also starred in Million Dollar Arm, Tag, and The Town. He has never been married, but that is about to change because, in 2023, it was announced that Hamm and actress Anna Osceola are engaged.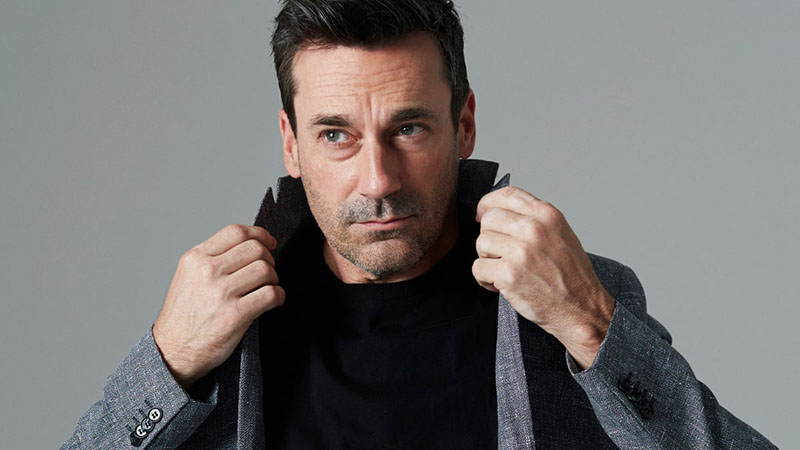 48. Jason Statham
Fans of Jason Statham love him for his badass and ultra-cool roles. This includes cult classics like The Transporter, Crank, Lock, Stock and Two Smoking Barrels, and Spy. The English actor was born in Shirebrook, United Kingdom, on July 26, 1967, and is considered one of the hottest male celebrities to crush on because of his incredible fighting scenes. This includes kickboxing, karate, and practicing Chinese martial arts (you've likely seen multiple scenes where he has done his stunts). But what are some things you don't know about him? Well, he was part of the British National Diving Squad for over a decade – impressive is an understatement!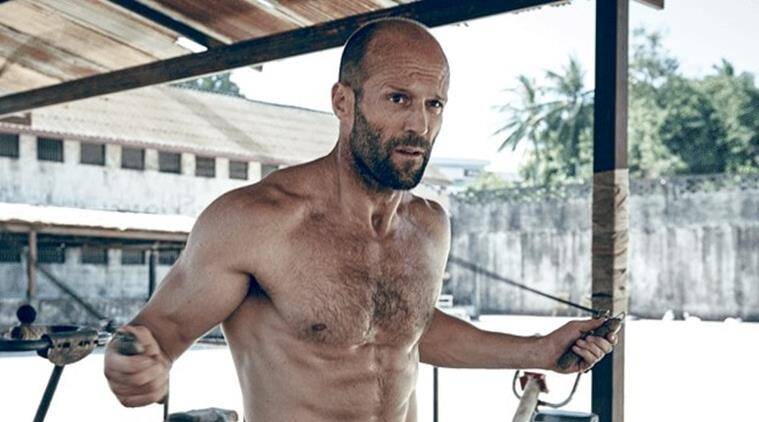 49. Alexander Skarsgård
If you're going to play the roles of vampires and Vikings, you deserve to be listed as one of the hottest male celebrities in the world, right? Acting aside, and there's a lot to love about Alexander Skarsgård's characters and the challenging roles he has taken on, this man is a Scandinavian god (seriously, he's 6 feet 4 inches tall). Many people may not realize that Skarsgård is the son of famous actor Stellan Skarsgård and was born in Stockholm, Sweden. Was he always destined for a life of fame? Probably, but his skills and appearance certainly helped.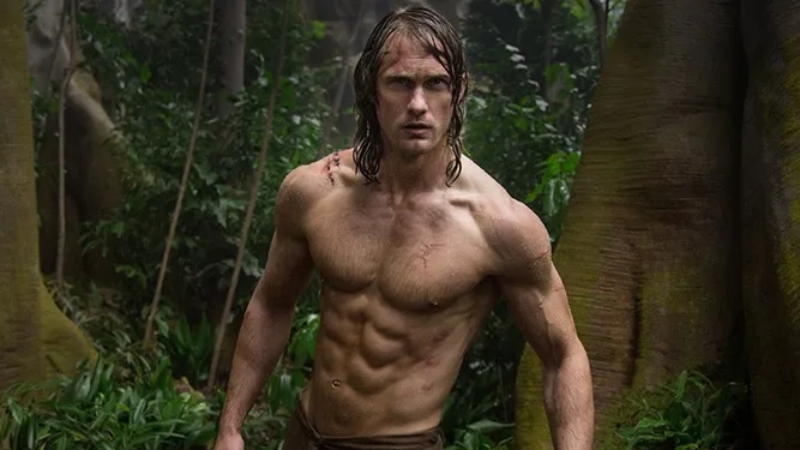 50. Rob Lowe
Rob Lowe will soon be in his sixties (born on March 17, 1964, in Charlottesville, Virginia). He continues to be a Hollywood heartthrob for more reasons than just his good looks. He was an 80s icon, and this man has had a long and impressive career, and we cannot help but be impressed with him. Also, loyalty is one of the most attractive qualities, and we know Lowe is dedicated to his relationship because he has been married to makeup artist Sheryl Berkoff since 1991. The couple also share two children.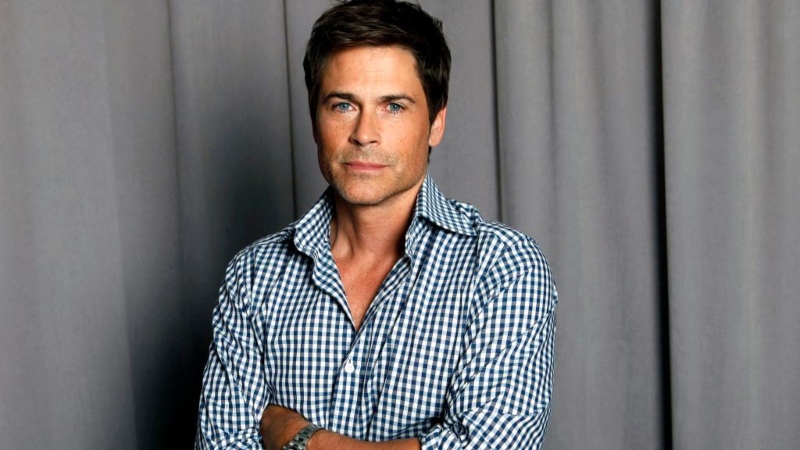 51. Daniel Craig
If you love an English accent, then Daniel Craig will be one of the hottest male celebrities to crush on. The actor was born in Chester, United Kingdom, on March 2, 1968, and is perhaps best known for his role as James Bond. This includes the films Skyfall, Casino Royale, Spectre, and No Time to Die. He is probably home with his wife, actress Rachel Weisz and their young daughter when he is not acting.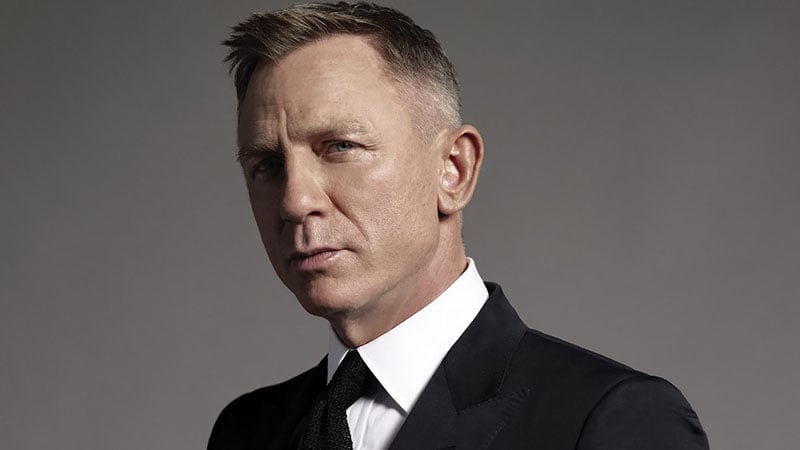 52. Nikolaj Coster-Waldau
Game of Thrones fans, are you here? Nikolaj Coster-Waldau is perhaps best known for his impressive role as Jaime Lannister in the HBO series. The actor is Danish, born in Rudkøbing, Denmark, on July 27, 1970 (so he speaks Danish and English). He is also a bit of a thrill seeker and a keen mountain biker. Do you think cold weather bothers him? It doesn't, and even in cold temperatures, he gets outdoors.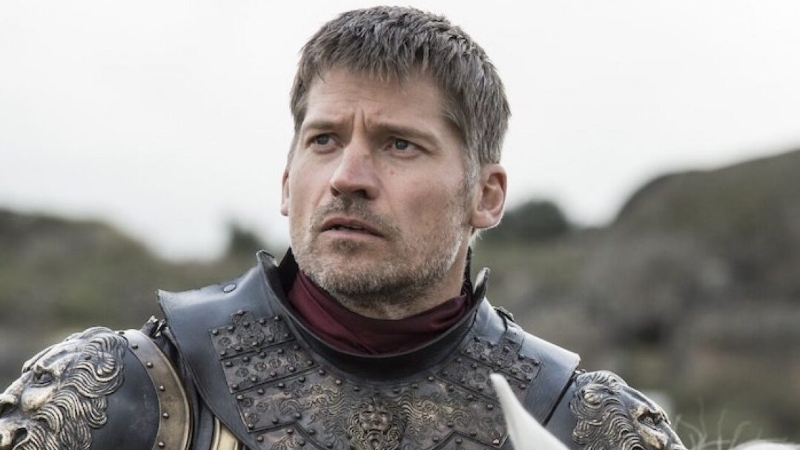 53. Eric Bana
Australian actor Eric Bana (born in Melbourne, Victoria) is another hottest male celebrities to crush on. He is also a diverse actor, with comedic roles and serious ones, including Troy, The Dry, and The Castle. This proves there is little that Bana cannot do. Speaking of which, he's a bit of an adventure enthusiast and loves traveling on his motorcycle. And when he can't travel, he does it virtually.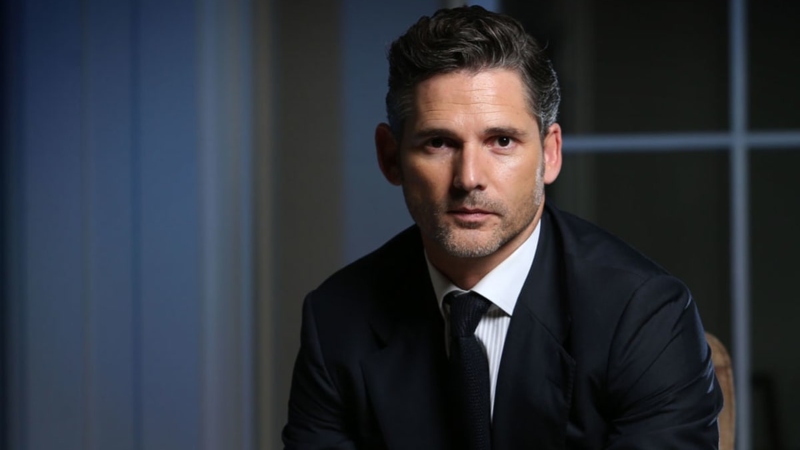 54. Jared Leto
Is Jared Leto a singer, or is he an actor? The answer lies somewhere in between because he has had great success with both. He proves he is not just a handsome man but also multi-talented. Whether he chooses to wear his hair long or short, brown or blue, he is incredibly interesting, and there is no denying he has a unique sense of style, and who doesn't love a man who knows how to dress? Actually, he has dated his fair share of female celebs, including Cameron Diaz, Scarlett Johansson, and Ashley Olsen.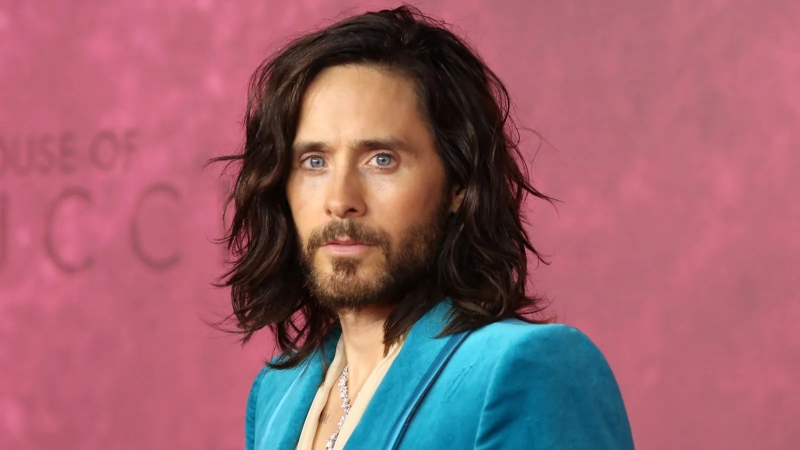 55. Jim Caviezel
You'll love Jim Caviezel for his jawline and piercing eyes and for being one of the hottest male celebrities, but there is more to him than his appearance. He is not as well known as some of the other big Hollywood stars on this list, but he should be. He is best known for his roles in Jesus Christ in The Passion of the Christ and the series Person of Interest. Caviezel is the type of person that other people are drawn to because he is interesting and versatile. He is also the exception to the rule in many Hollywood romances and has remained married to his wife, Kerri Browitt Caviezel, since 1996.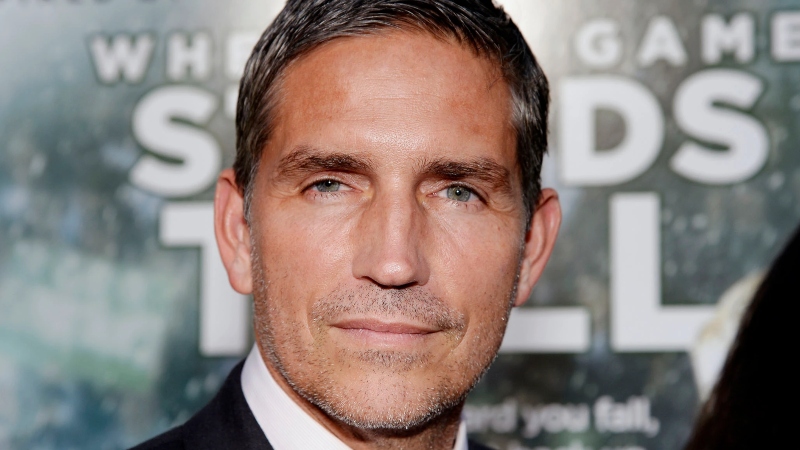 Hottest Male Celebrities FAQs
Who is the hottest guy 2023?
The hottest guy in 2023 is Henry Cavill, AKA The Witcher. However, Manny Jacinto, Chris Hemsworth, Ryan Reynolds, and Michael B Jordan are close on his heels. 
Who are the hottest male celebrities right now?
Gents to keep an eye on not only for their looks, but talent and future projects include Jonathan Majors, Ben Barnes, Regé-Jean Page, Simu Liu, & Timothee Chalamet.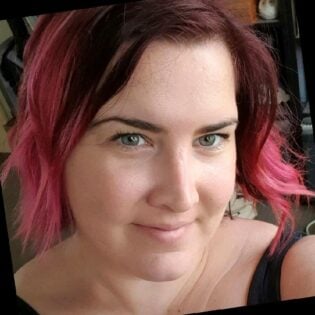 Alexandra Linde is an experienced writer holding a bachelor's degree in Journalism. She is the owner of Alexandra McKiterick Creative and has expertise in travel, fashion, fitness and lifestyle. Alex has previously written for Flightcenter, Travello, and Backpacker Deals.
SUBSCRIBE TO OUR NEWSLETTER
Subscribe to our mailing list and get interesting stuff and updates to your email inbox.