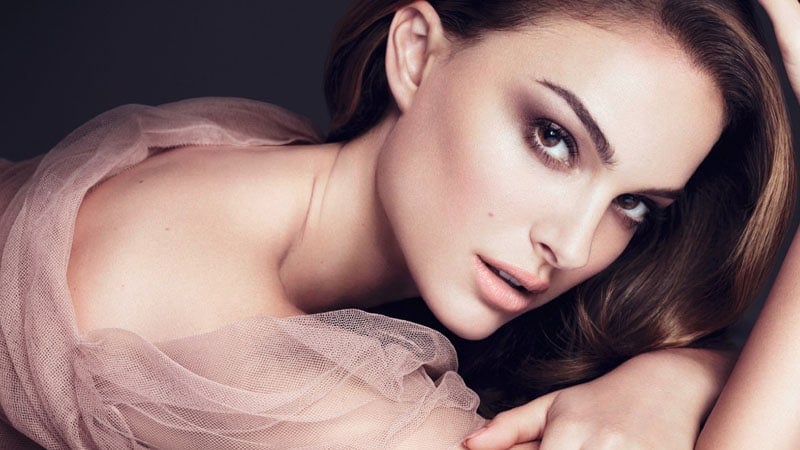 The fact that brown eyes are common doesn't stop them from being incredibly beautiful. Whether they're amber, chocolate, or light brown, this eye color is warm, rich, and gorgeous. If you want to make them pop and stun even more, you can always try something new. After all, the addition of a smokey eye or feline flick always turns heads. Not only are brown eyes beautiful, but they're also versatile and can pair well with countless makeup styles. This means that there's plenty of new and exciting options for you to try, and we have the best ones right here. All you need to do is pick your favorite and get started.
Easy Makeup Tutorials
Makeup for Brown Eyes
Brown eyes are versatile and can pair well with many colors, but some tend to match better than others. In particular, warm brown eyes appear best when paired with warm tones, such as shades of brown, orange, gold, and bronze. These colors make brown eyes seem even richer and are always handy to have on hand. Brown palettes are especially useful for both natural, daytime looks and more sultry evening styles. While cooler tones can still work well, they can be trickier to match. Instead of opting for icy blue shades and plain purples, keep an eye out for jewel tones that'll enhance the sparkle in your eyes. As for colors to avoid, reds and yellows tend to be the least flattering colors for brown eyes, so unless you know they suit your particular coloring, it's best to give them a miss.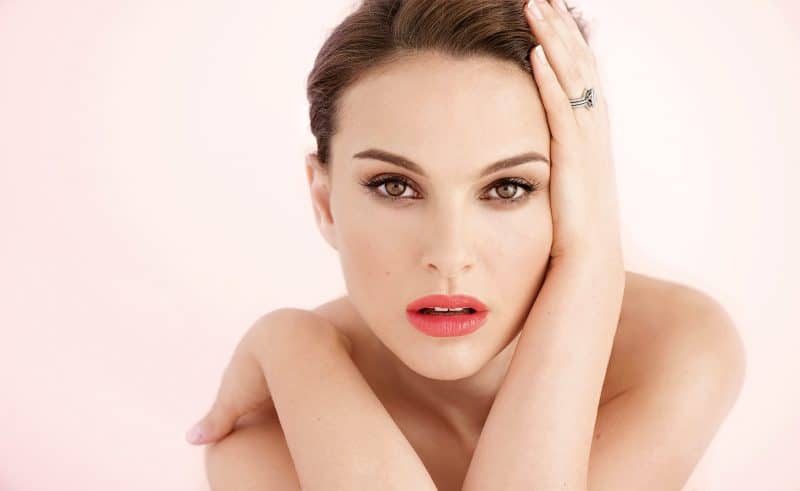 Smokey Eye Makeup
A smokey eye technique is always a wonderful skill to have in your arsenal. While the traditional version involves black and grey eyeshadows, these tones can appear a little dark and drab for brown eyes. So, instead of the standard smokey eye, ladies with brown eyes should try a warmer variation of the style. Of course, a gorgeous, brown, smokey eye will make your eyes appear sultry and sophisticated, but for something with a little more glamour, opt for gold. A cool gold smokey eye is modern, stylish, and perfect for a night out. The warm, glittering color will also make your eyes pop in an amazing way.
Top Products
Cat Eye Makeup
Like the smokey eye, a cat eye is a wonderful option to be able to whip out whenever you need it. Whether it's for a date, dinner with friends, or even the office, a cat eye is always a great style to have on hand. The only issue lies in perfecting the art of creating the line and flick. Once you have that covered, there are countless ways to wear this timeless trend. For a polished daytime appearance, you can't go past a warm, medium brown shadow on your lids. The mixture of eyeshadow and eyeliner will create a lovely combination and complement your eyes nicely. For evening events and special functions, however, you may want to try a cat eye using a bolder shadow or a fierce eyeliner color, such as cobalt.
Top Products
Glitter Eye Makeup
Whether it's for New Year's Eve, your best friend's birthday, or simply a night out, glitter eye makeup can make a fantastic choice. The bold style is not only trendy and fashion-forward, but it's also a lovely way to make brown eyes pop. Copper, gold, bronze, and brown are all great choices to use for this look. Their warm tones combined with the light-reflecting particles will easily make your eyes glow and sparkle. If you're searching for something a little different, however, some cooler shades, such as silver and pink, can also pair well with brown eyes, so give them a go. If you're inexperienced with applying glitter, however, stick to easy methods of application, such as glitter shadows and pencils.
Recommended Products
Blue/Purple Eye Makeup
If you're sick of wearing warm, brown shades on your brown eyes, there are some other colors that you can try out. Blue may seem like an unusual option but it actually suits brown eyes extremely well. While light and icy blues may not be the most flattering colors for your peepers, deeper shades look stunning. Navy, metallic blues, and cobalt all create a gorgeous and complementary contrast when paired with your warm eyes. Likewise, purple is also a wonderful color for brown eyes. Deeper plum and eggplant hues are useful for creating smokey eyes while bright shades, such as violet, and jewel tones, like amethyst, work best to make a bold statement. This tutorial will guide you through the dramatic style that can be created using either blue or purple eyeshadow.
Top Products
Natural Eye Makeup
Bold, statement styles are great for special occasions, but for casual days you need something a little more subdued. Creating lovely, natural-looking eye makeup makes a wonderful option. While it won't have as much impact as heavier makeup, it will subtly bring out your eyes and create a beautiful appearance. Neutral eyeshadows are the best for creating natural styles. For brown eyes, soft browns, taupes, and peach hues all create a gorgeous base color option. When it comes to eyeliner, opt for brown shades instead of darker, black tones. Doing so, will create a softer appearance and define eyes without overwhelming them. While this type of makeup is a suitable and stylish choice for the office, it's also an excellent option for nights when you want your lips to be the center of attention.
Top Products
Best Eye Makeup Removers
After a long day or night of wearing your stylish eye makeup, it's essential to remove it. Not only can neglecting to remove your makeup lead to dryness, redness, irritation, and broken lashes, but it can actually also cause infection, so be sure to always remove it before bed. It's also a great way to give your skin a chance to rest and recover without anything clogging pores. Unfortunately, the process of removing eye makeup isn't always an easy one. While just using water and a washcloth might seem like a good idea, it's not. Harsh rubbing can cause damage to your delicate eye area. Instead, your best option is to use a gentle and good-quality eye makeup remover. They'll make the process quicker, easier, and less damaging to your eyes.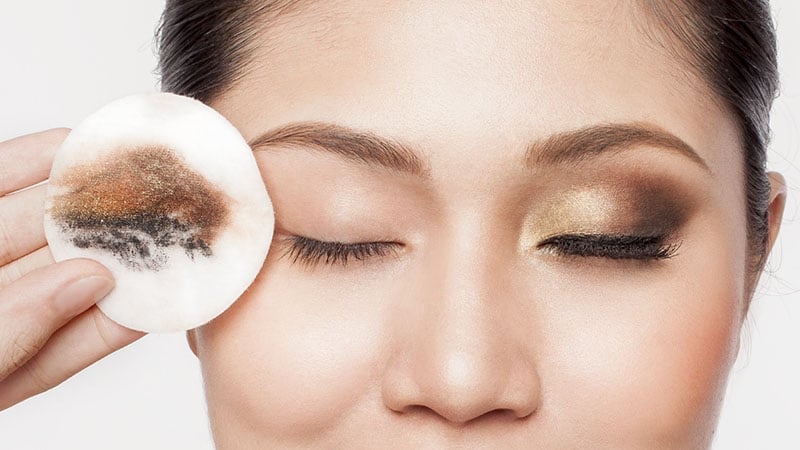 Top Products
FAQs
What colors make brown eyes pop?
The best eyeshadow colors to really enhance brown eyes are various shades of purple and warmer colors such as different shades of brown, orange, gold, and bronze. The contrast between your eye color and these shades will really make them pop.
How do you do makeup for brown eyes?
Determining the right eyeshadow color is a great way to shift the focus to your eyes. You can enhance them with warm colors like gold and bronze, as well as rich purples. You can try the smokey eye technique, cat eye makeup, and even glitter options if you want to add a little sparkle. There are many makeup tutorials online that you can watch to get the best tips and tricks to achieving a makeup look that you love for every day or special occasions.
How Can I Make My Brown Eyes look pretty?
Your eyes are one of the most beautiful parts of your face, and they can tell so much about us without us having to say anything. It is for this reason that many people choose to enhance this feature when doing their makeup. If you have brown eyes, you can make them your face's focus by choosing the right technique and colors. Popular choices include rich brown hues, metallics, and purple colors from eggplant to lavender. You should also invest in a good quality mascara, and don't be afraid to experiment with eyeliner. When doing your eyeshadow, it is always helpful to start with a concealer, which can be applied to the eyelid.
Which eyeshadow palette is best for brown eyes?
The best colors for brown eyes are metallics, different shades of browns, and purple. Try to pick a palette that includes a lot of variations of these hues so that you can experiment with your look. Some popular choices include Urban Decay Naked Cherry Palette, NYX Professional Makeup Perfect Filter Shadow Palette, and Huda Beauty Obsessions Eyeshadow Palette in Amethyst.
SUBSCRIBE TO OUR NEWSLETTER
Subscribe to our mailing list and get interesting stuff and updates to your email inbox.