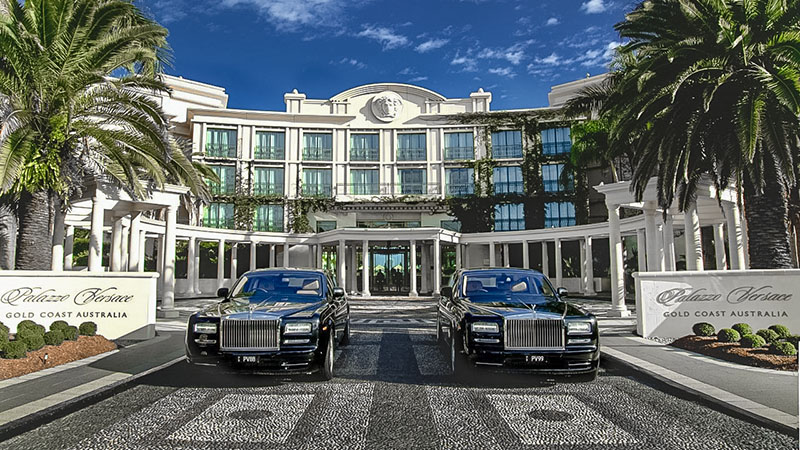 Most designers understand the art of reinvention, particularly to redefine their brands as well as facilitating their empire's expansion into unexpected products and pursuits. Hotels are just one of the newly revived tasks through which designers promote their brands. Design houses now promptly channel their brands into hotels bearing their names, translating their tastes and aesthetics from fashion to furniture. We investigate the top eight designer hotels across the globe, to make your international stays just that little bit more stylish.
1. The Bulgari Hotel, London
The Italian Bulgari's jewelry and luxury goods are famed for their superior quality and distinctive aesthetic. It's safe to say, the Bulgari hotel in London is no exception. Opened in 2012, the hotel boasts elegant contemporary architecture alongside luxury facilities like a full gymnasium, physical training center, spa treatment rooms and cinema, to name a few. With generously proportioned rooms featuring the designer brand's distinctive aesthetic, you'll feel right at home if the brand is one you admire for its refined simplicity.
Website: www.bulgarihotels.com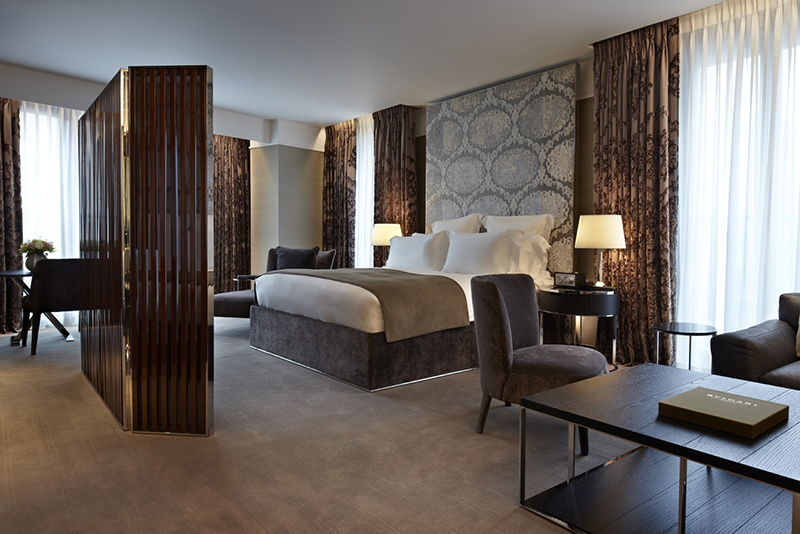 2. The Dior Suite at the Regis Hotel, New York
With views of Central Park and Fifth Avenue, the Dior Suite is a French escape in the heart of New York. The suite boasts 158-square-meter/17,00-square-foot dimensions and harnesses the colour combination of muted white and dove grey with a festive dash of violet. Overall, its a classic suite with a lot of Parisian charm. Interestingly, the designers incorporated distinctive design details from the Parisian Dior Ateliers, lending a sophisticated French air to this refined room in the Big Apple.
Website: www.stregissuites.com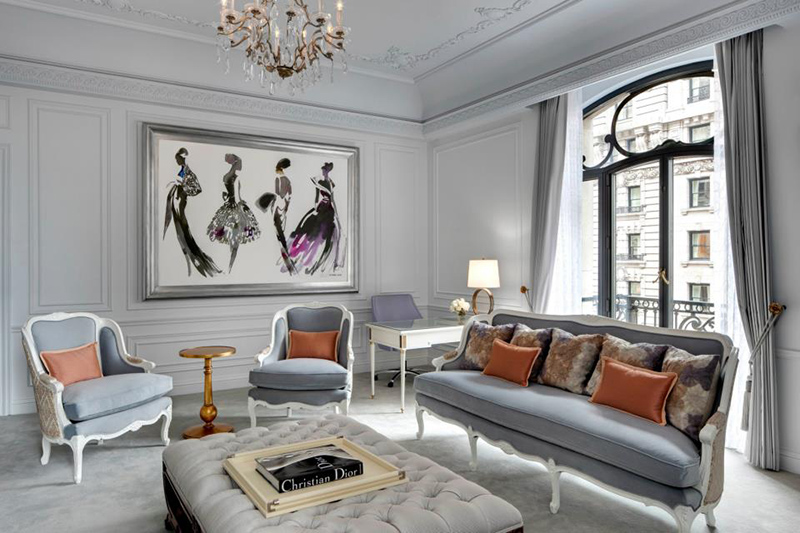 3. The Armani Hotel, Dubai
The Armani 5-star hotel in Dubai flaunts the design brand's exceptional approach to interior design and styling. The rooms are stamped with the trademark sophisticated styling of Armani, relaxed with subtle colours and furniture. According to the hotel itself, "The Armani approach goes beyond visual aesthetics, offering unparalleled levels of service based around our signature lifestyle concept".
Website: www.armanihotels.com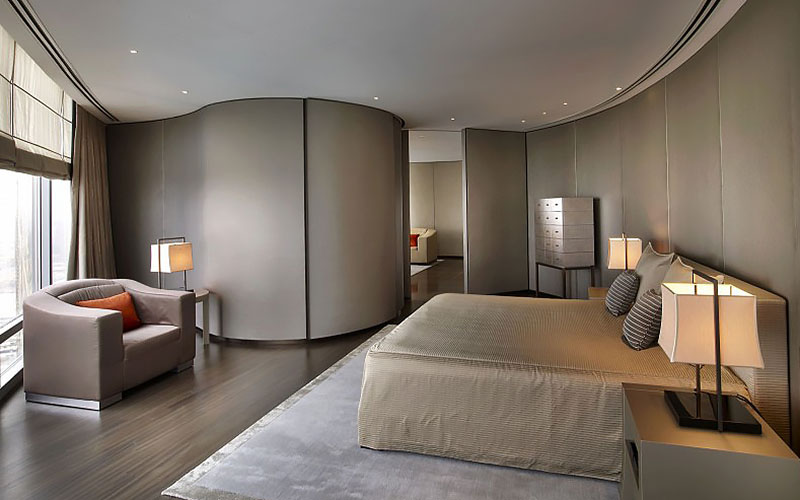 4. Palazzo Versace, Gold Coast, Australia
The Palazzo Versace hotel and resort is not only famous for its signature styling and colours, but also its awesome art, sculpture and featured artifacts. Located in Queensland, Australia, Palazzo Versace marked the world's first-ever fashion branded hotel. An homage to the late Gianni Versace, the ornate and luxurious hotel is decorated richly to reflect that of the iconic fashion house. Special features include a Gianni Versace boutique, spa, fitness center, deluxe suites, luxury condominiums, the private Palazzo Versace Marina and Australia's only Water Salon—a pool cabana oasis with a "Cabana Couture Collection" offering special hotel packages for lounging in luxury by the pool.
Website: www.palazzoversace.com.au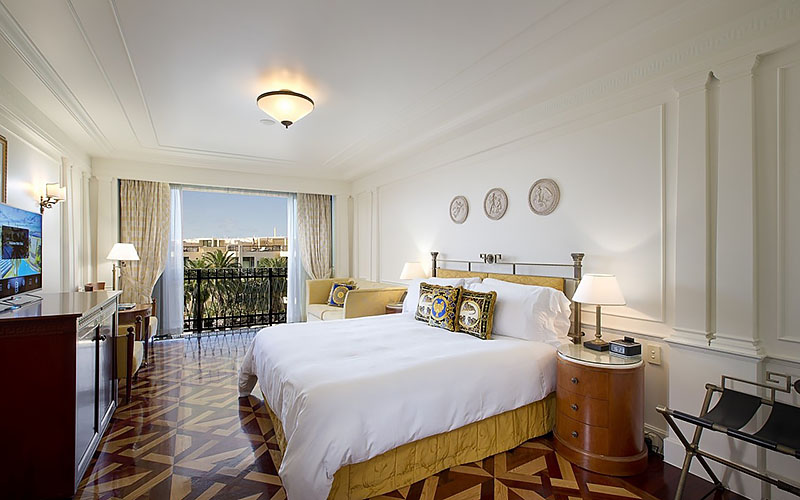 5. Hotel Le Bellechasse by Christian Lacroix, Paris
Designed by Christian Lacroix, the Hotel Le Bellechasse is undoubtedly a dedication to the Christian Lacroix label. The walls feature vividly patterned imagery and the plush fittings and textiles offer an intimate sense of warming comfort. A close walk to the neighbouring French landmarks like the Eiffel Tower, the Lourve, Notre Dame, St Germain and street markets, this hotel is perfect for those who admire colour and crave a warm atmosphere.
Website: www.lebellechasse.com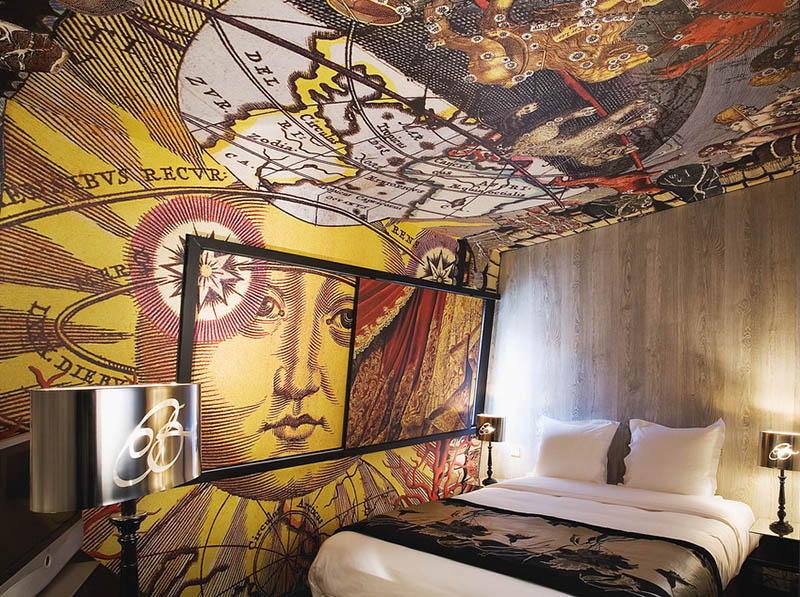 6. Round Hill Hotel & Villas by Ralph Lauren, Jamaica
Synonymous with transatlantic preppy culture, Ralph Lauren's aesthetic is stamped all over this Beach Resort. The interior decorating of the hotel was a natural progression from the Ralph Lauren Home range that includes bed linen and furniture, so the rooms decorated by Ralph Lauren offer a reaffirmation of the classic brand's irreplaceable style. Emphasising this, the room boasts minimalistic lines and an effortless atmosphere, perfect for the Tropicana vibes of its location.
Website: www.roundhill.com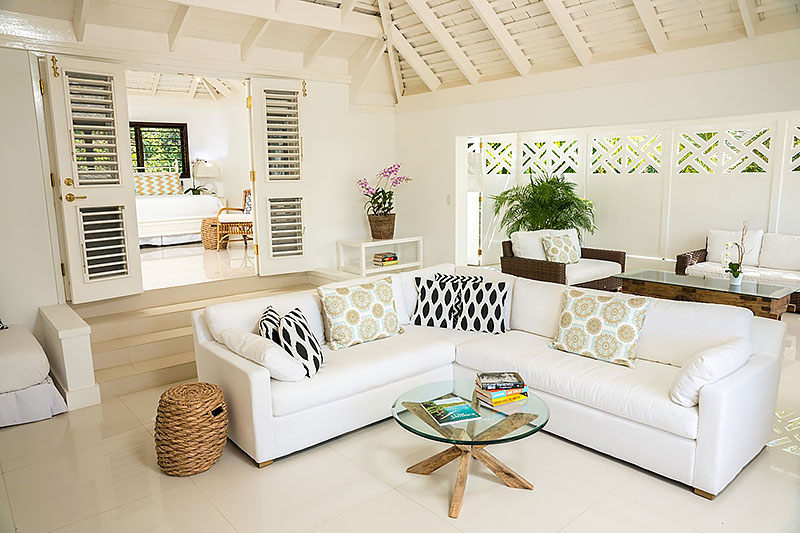 7. Diane Von Furstenberg's Suite & Rooms at Claridge's, London
Known for her vividly printed clothing, Diane Von Furstenburg is certainly not afraid of bright colour or daring prints. Her styling of the rooms at Claridge's thus reflects her approach to fashion, incorporating various textures and prints in sunny hues and bright patterns. Von Furstenberg marries the classic tradition of the hotel with her own modern influences. On the topic of the rooms she has designed, she has said, "I wanted to respect the architecture and the formality of the grand hotel room, but at the same time make it relevant to today's lifestyle." The rooms do just that, with the vivid furniture providing a bright contrast to the white traditionalism the hotel rooms preserve.
Website: www.claridges.co.uk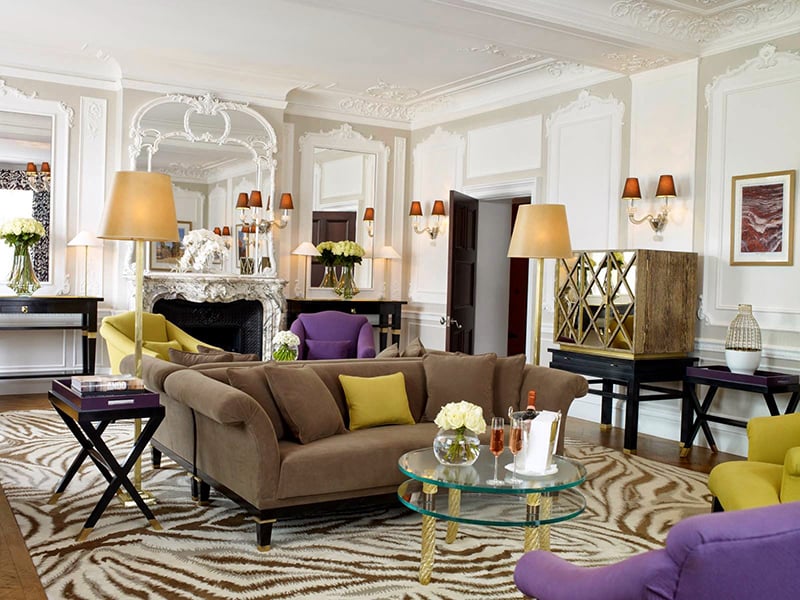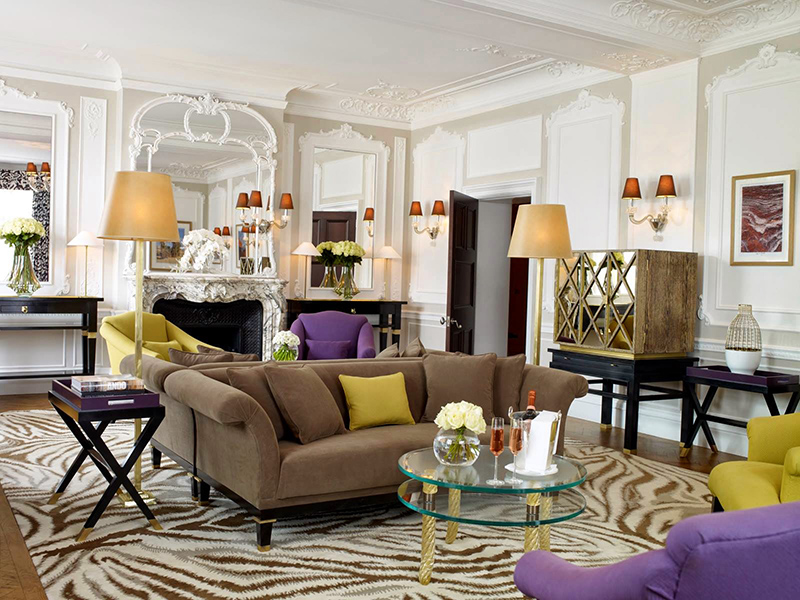 8. Schlosshotel Im Grunewald Suite by Karl Lagerfield, Berlin
If it's aesthetics you're after, look no further than the Schlosshotel Im Grunewald suite designed by Karl Lagerfield, this 5-star hotel is the ultimate in interior décor. With traditional influences and warm colour tones throughout, this hotel is a perfect place for beautiful stays in Berlin. With spacious rooms and classic fittings, look no further than Lagerfield's masterpiece.
Website: www.schlosshotelberlin.com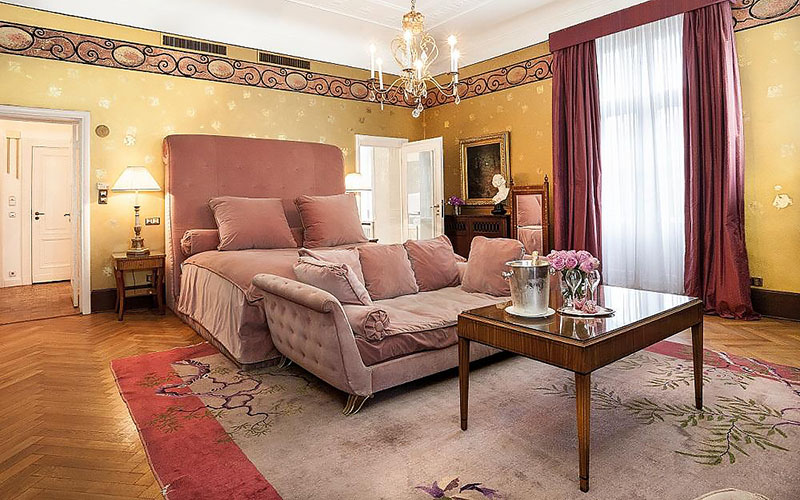 SUBSCRIBE TO OUR NEWSLETTER
Subscribe to our mailing list and get interesting stuff and updates to your email inbox.