Founded in 2012, the direct to consumer micro brand LIV was inspired by co-founders Chaz and Estie's love of the outdoors and attraction to premium watches. Following 22 years of industry experience, they set out to create an entirely new line of timepieces that would appeal to the multi-faceted modern man. In 2014, the first LIV Kickstarter campaign saw the release of the Genesis X1 Chronograph, which received full funding within a mere 11 hours. Just over a year later, the next instalment, the Genesis X1 Automatic reached their goal of $30,000 (USD) in just 34 minutes. This went on to secure $1.1million (USD), becoming the most crowdfunded Swiss watch in history. Until they released the Rebel. As the saying goes, the third times a charm, and this highly sought after timepiece, launched in 2017 received $1.7 million (USD) in crowdfunding. Now, the expert watchmakers at LIV are back.
On the 29 May 2018, LIV has released their four-piece, highly coveted new collection. Aptly titled 'The Breakthrough', these limited edition timepieces each hold unique qualities and vary in price. Consequently, they are affordable and appealing to all types of men. Drawing new meaning from their direct-to-consumer model, the founders designed this collection through interaction with their customers. As a result, 'The Breakthrough' is exactly what the world wants. On offer this time around are four exquisite, bold new watches.
The first, the GX P51 Swiss Auto Chronograph (Pilot's Watch) is a rare piece dedicated to the P51 Mustang WW2 Plane. Secondly, there is the GX Swiss Auto Chronograph. This design draws inspiration from the original Kickstarter watch, which started the brand's successful journey. Next, the GX Divers Swiss Automatic allows men to take their adventures deep below the water's surface. 300m deep to be exact. Finally, there is the GX alarm, which features a RONDA 4120.B movement and is 100m water resistant.
Visit the Kickstarter campaign now and make a pledge to receive an early bird special.
THE GX P51 SWISS AUTO CHRONOGRAPH PILOT'S WATCH
The GX P51 Swiss Auto Chronograph was inspired by the P51 Mustang and constructed of a titanium case, ceramic bezel and a sapphire crystal (front and back). It features a 25 jewel Swiss automatic movement, the Sellita SW 500, and is available on the LIV Kickstarter campaign at 1170 USD (Super Early Bird) and 1190 USD.
There will also be a non-titanium version which is limited to 1,000 pieces. The Pilot's Steel version at 970 USD (Super Early Bird) and 990 USD.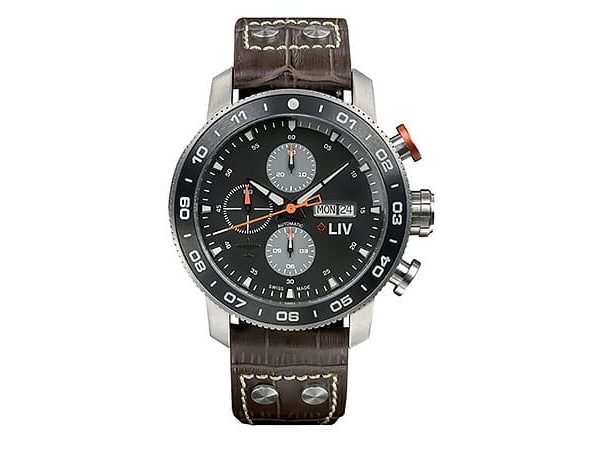 THE GX SWISS AUTO CHRONOGRAPH
Inspired by the original Kickstarter watch, LIV set out to design the GX Swiss Auto Chronograph in an automatic version. This watch features a 25 jewel Swiss automatic movement (Sellita SW 500) which is now available on the Kickstarter campaign at 770 USD (Super Early Bird) and 790 USD.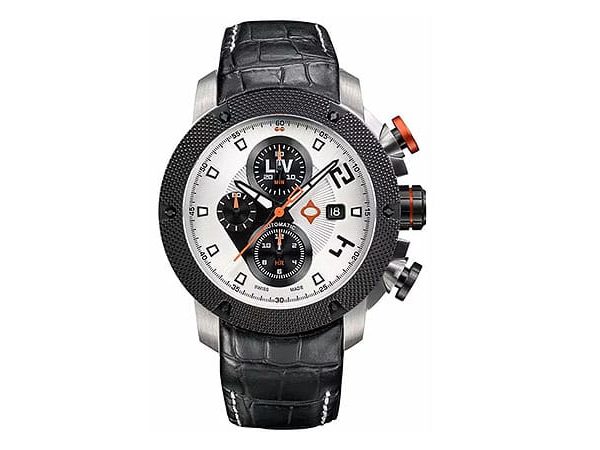 THE GX DIVER'S SWISS AUTOMATIC
The GX Diver's Swiss Automatic was not created for the faint of heart. It features 300 meter/1000 feet water resistance, a ceramic rotating bezel, 25 jewel Swiss automatic movement (ETA 2824) and a sapphire crystal with Cyclops. Kickstarter pricing: 470 USD (Super Early Bird) and 490 USD.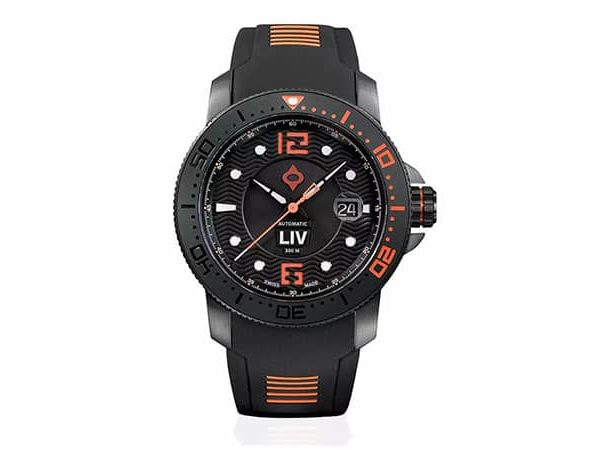 SUBSCRIBE TO OUR NEWSLETTER
Subscribe to our mailing list and get interesting stuff and updates to your email inbox.