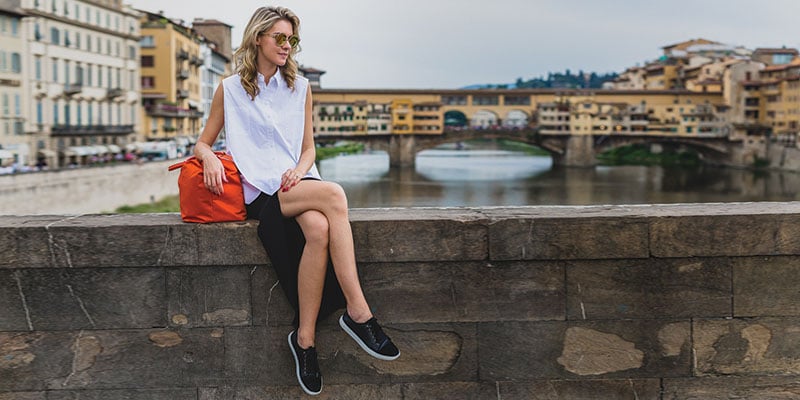 Driven by the wind of change and craving for adventure, we travelled across the seas to the city of fashion and love. Florence welcomed us with summer heat, irresistibly architecture, nature, language and a whole load of pasta, pizza and gelato.
We walked down laneways exploring Florence and its cultural heritage, caved in to the temptation of getting a selfie stick and a couple of other useless accessories between our top purchases at San Lorenzo market, Via Tornabuoni and Via della Vigna Nuova.
Needless to say, shopping in Italy is incredible; the country is home to some of the world's top names in the fashion industry. Even if you plan not to spend much in Florence, you will find that it is simply impossible not to shop at all, so I made sure to bring a roomy bag with me.
I was looking for a perfect bag that will be my new partner in crime overseas. We were lucky to be contacted by Lipault before our trip (did I mention I have a magic stick?). A friendly team from the France's leading luggage brand sent us a catalogue of their latest Lady Plume Weekend bag range that comes in the variety of bright and vibrant colours . The collection consists of chocolate, violet, duck blue and orange hues and it was a tough choice to pick one, but I had my eye on the orange bag from the start. It goes well with all my favourite monochrome outfits and it's durable, light and silky nylon fabric is always on-trend. I liked it so much that I caved into the temptation and got a matching luggage to go along with it.
I was inseparable with my Lipault bag throughout the whole trip. It was my best travel companion who supported me with all the fabulous purchases, tagged along to the lunches and catch-ups with friends, sat by my side when I watched the sunsets off the Ponte Vecchio Bridge. It never failed me once and when it came to packing my hand luggage it managed to fit more than I could imagine saving me from check-in luggage overweight fees on the way back. Bravo Lipault bellissimo! I couldn't have asked for more from a colourful trendy travel bag that is sitting next to me right now and is reminding me to book our next adventure.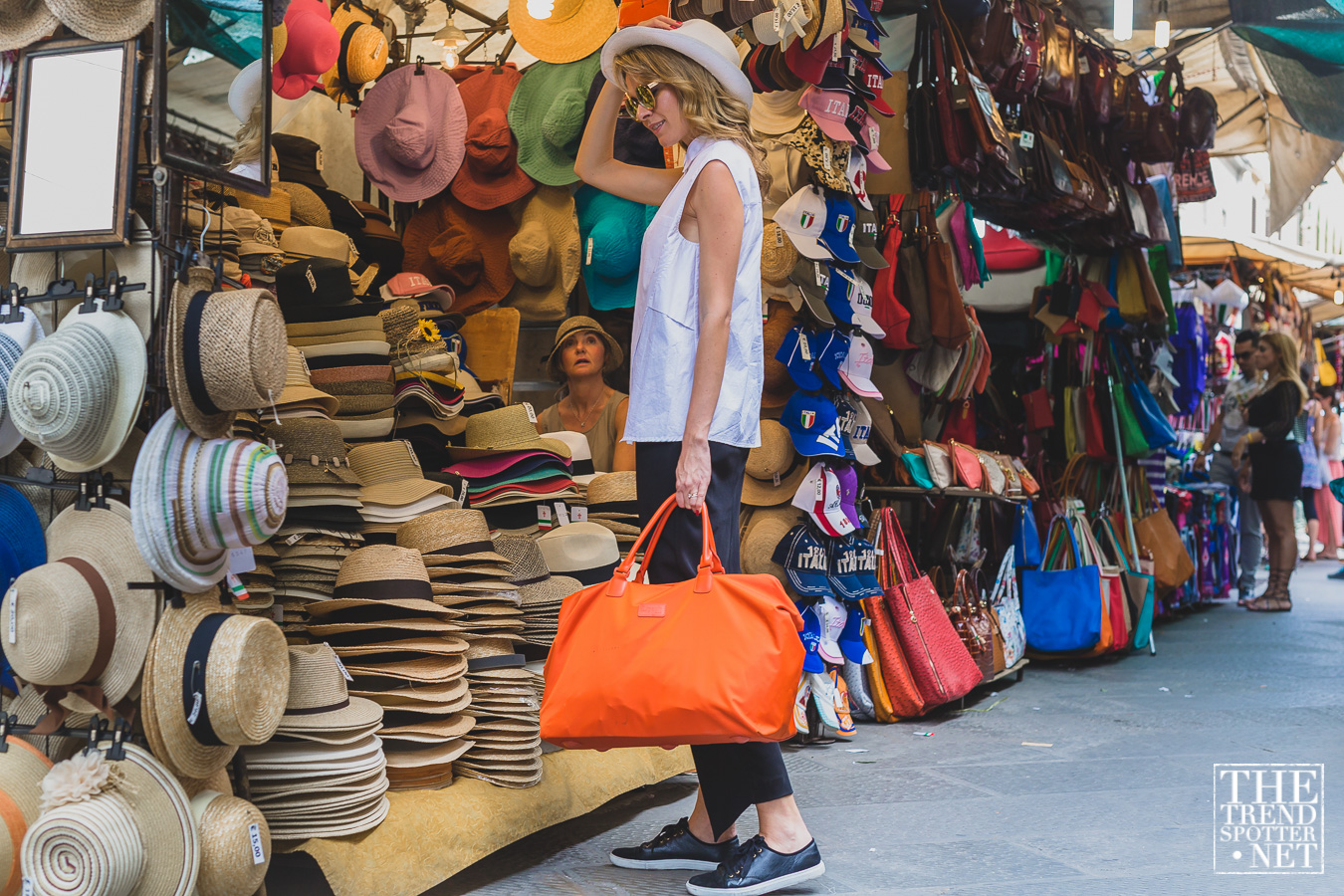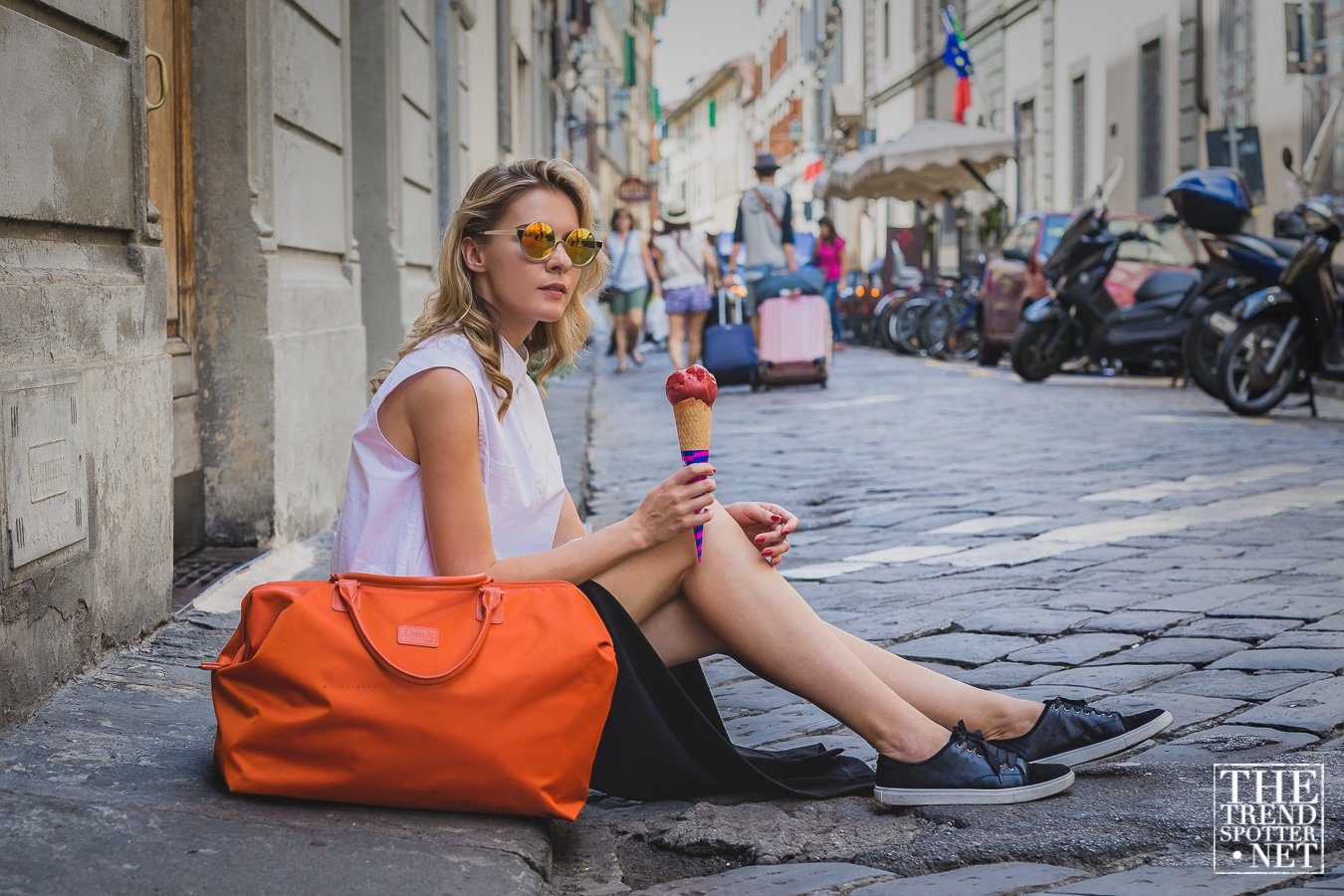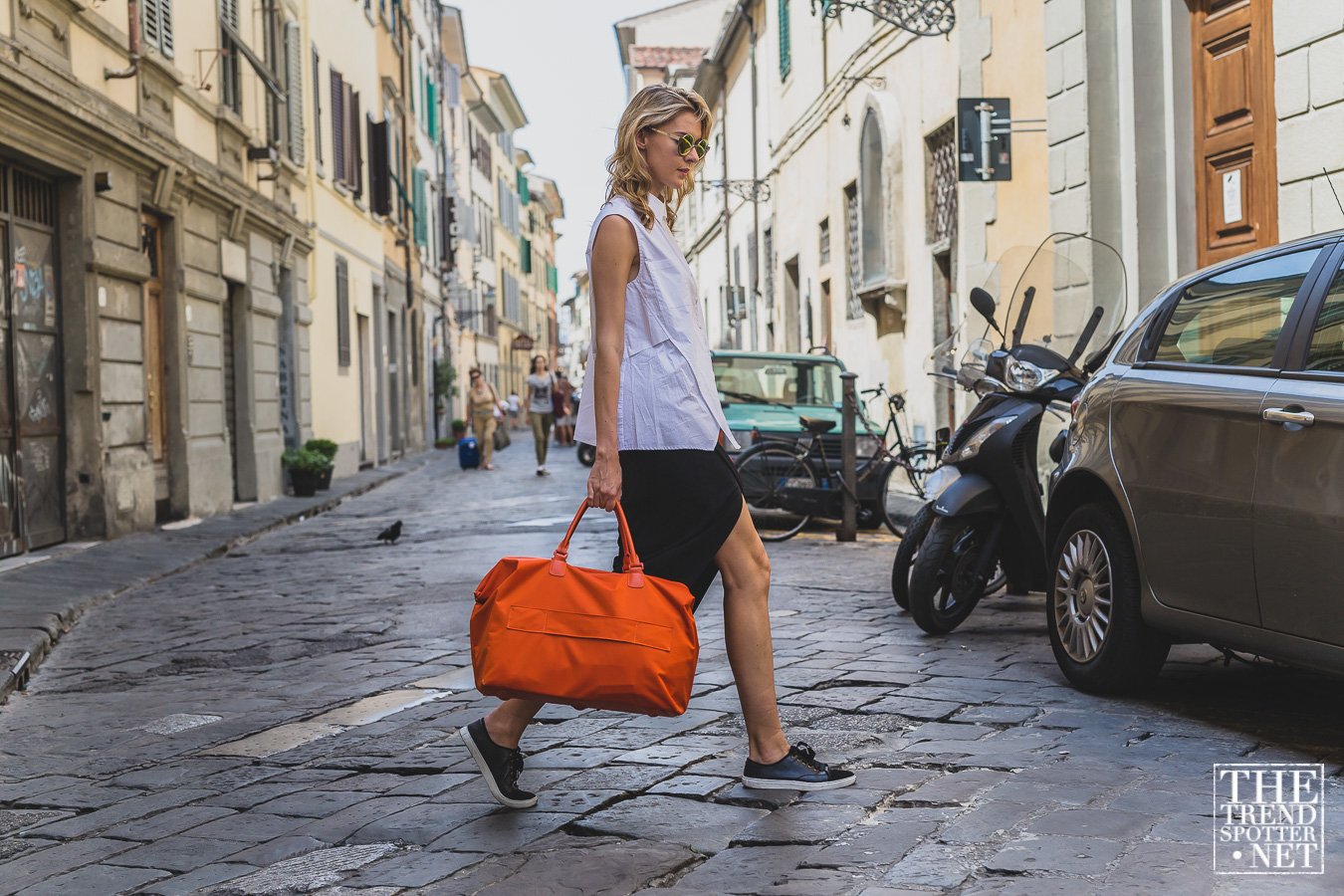 SUBSCRIBE TO OUR NEWSLETTER
Subscribe to our mailing list and get interesting stuff and updates to your email inbox.