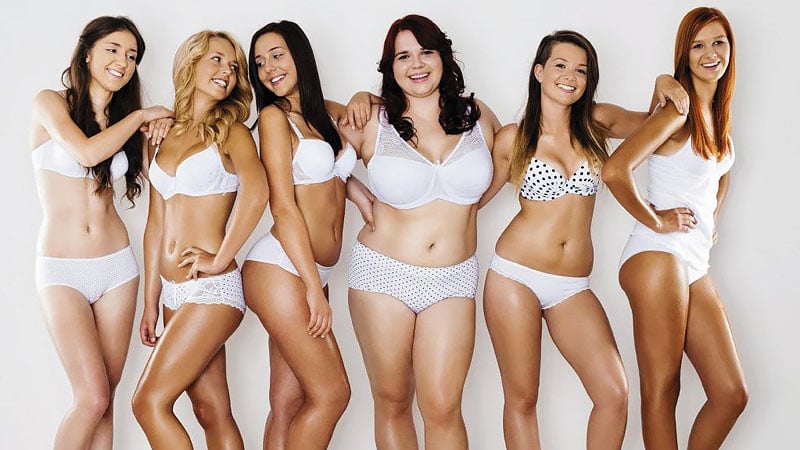 When it comes to women's bodies, there are an endless array of shapes and sizes, that make each woman beautifully unique. Over time, however, the varying proportions of the body have come to be arranged into five key categories. These include the apple, the rectangle, the triangle, inverted triangle, and the hourglass. If you've never heard this strange collection of words used before to describe women's bodies, don't distress. They simply refer to the comparative proportions of a woman's shoulders, waist and hips, regardless of her weight. Knowing which category you fall into can be an invaluable secret weapon when it comes to selecting lingerie, of which there is an equally vast amount of options. Therefore, to help you look and feel your best in your lingerie and in the bedroom, we're here to discuss the best lingerie for all body types.
Lingerie Types
Lingerie is designed to flatter the female figure. A great piece, or set, highlights a woman's unique feminity and makes her feel comfortable and beautiful. Whether it is worn for another or simply for oneself, the perfect piece of lingerie has the ability to instantly boost any woman's confidence. From brassieres and babydolls to corsets and camisoles, the world of lingerie is a treasure chest of garments for women of all shapes and sizes. This guide presents an introduction to all your familiar undergarments, as well as a few you may not know, creating a complete guide to lingerie for all body types.
Matching Sets
As the name suggests, a matching set incorporates matching your bra and your panties. This feminine, flirty approach to lingerie suits all body types as it draws attention to the body and ensemble as a whole, rather than focusing on one specific feature.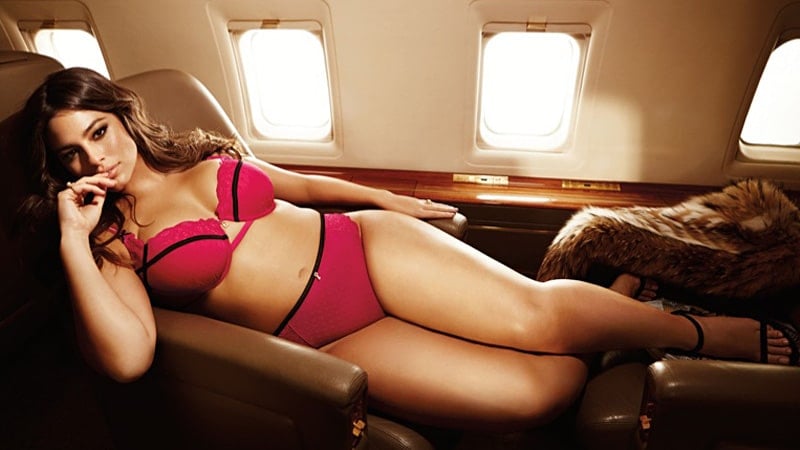 Garter Belt
Tease your man and turn up the heat in the bedroom with a seductive garter belt. Also known as a suspender belt, this piece wraps around the waist and is usually made of lace or a delicate material. If you're after a bolder look, garter belts may also be found in leather. These sultry garments feature hanging clips which attach to stockings or knee high socks. This lingerie is great for hourglass shaped women who want to emphasize their waistline. Additionally, it is a winner for women seeking to draw attention to their legs.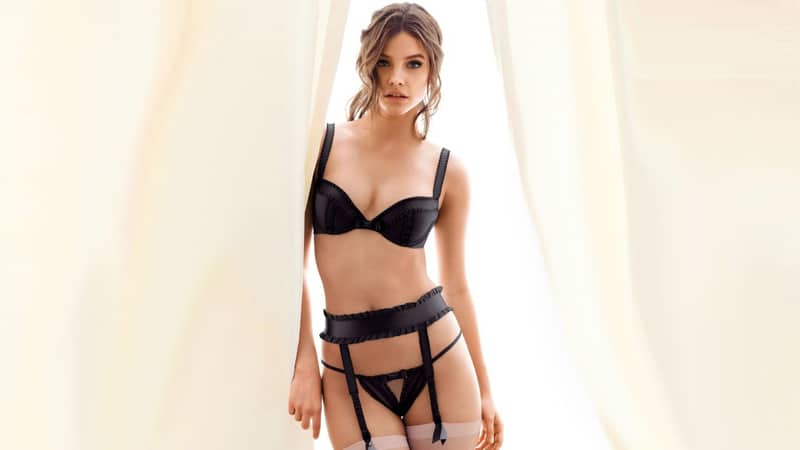 Corset
Throughout history, the purpose and symbolism of the corset have changed several times over. Once seen as a patriarchal object of power and a restrictive garment, in recent times, this balance of power has now shifted back to women. Commanding and seductive, a corset sits below a woman's chest and extends down to the hips. Traditional forms, intended to shape the figure and achieve an hourglass silhouette, feature boning along the seams and laces up the back. However, these laces may also appear on the front or up the sides for a fresh, modern look.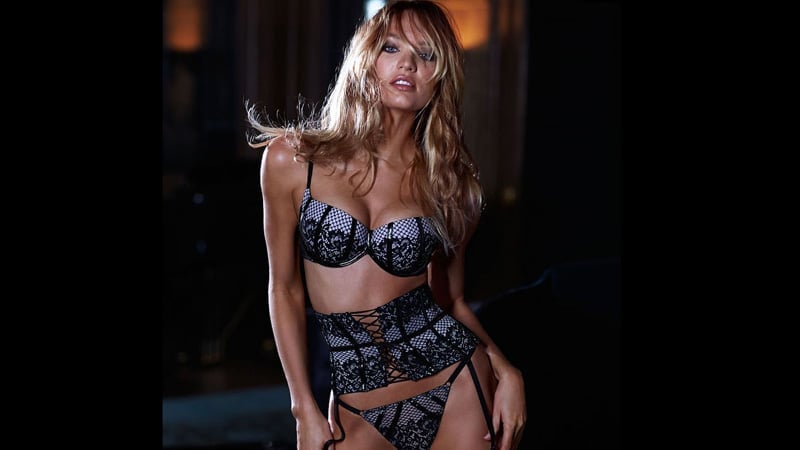 Bustier
Similar to a corset, the bustier reinforces the curvaceous hourglass silhouette of the female form. This tight fitting piece works to dually push up the bust while shaping the waist to create the ultimate alluring figure. With the power to taper in the waist and create curves, while giving the illusion of a fuller bust, the bustier is great for smaller chested women with an hourglass or rectangle body shape.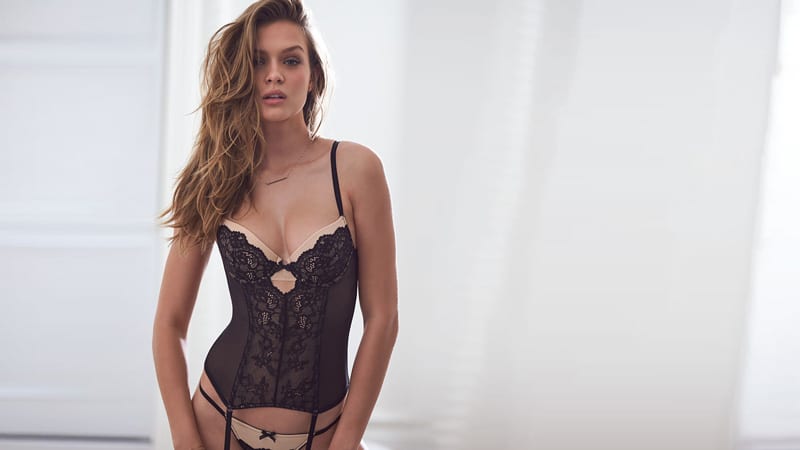 Teddy
Bringing your teddy-bear into the bedroom is never sexy. Wearing a teddy, on the other hand, definitely is. The lingerie equivalent of the one-piece bathing suit, the teddy is a playful piece that suits all body types. Available in lace, leather, mesh and a range of other fabrics, cuts and styles, this lingerie flatters any figure. In particular, it looks stunning on inverted triangle shaped women as it balances out wide shoulders and elongates the body.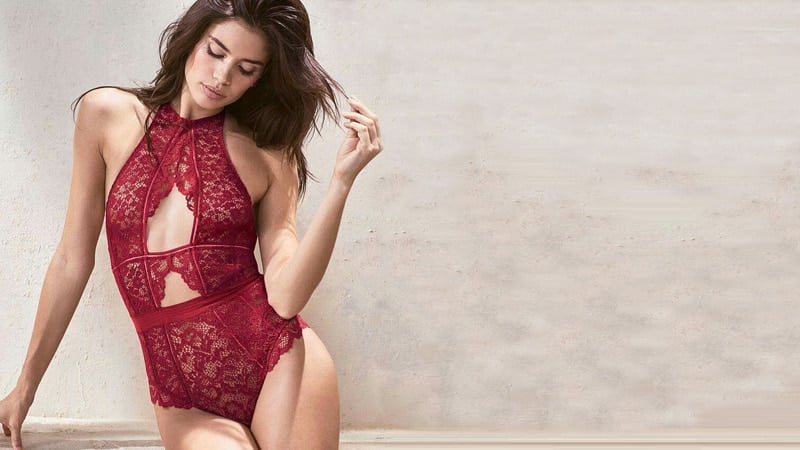 Negligees
Introduced in France in the 18th century, the negligee is closely associated with romance and femininity. This sheer garment is essentially a daintier, flirtier alternative to your fuzzy warm dressing gown. Wear it over your favourite lingerie around the home or simply on its own.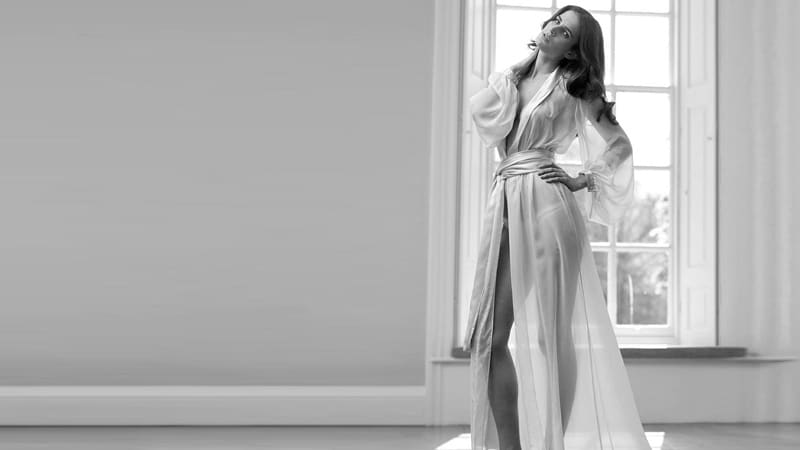 Babydoll
Floaty babydoll dresses are great for women with inverted triangle body shapes – namely, women with broad shoulders and comparatively small waists. The soft straps of this piece will flatter your shoulders, while the flouncing skirt will create balance in your lower half. This delicate dress also looks amazing on curvier women.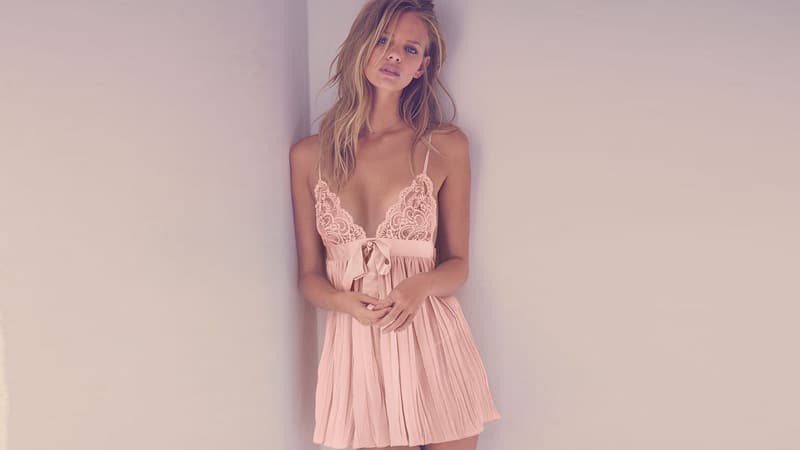 Camisole
Show off your legs with a gorgeous silky camisole that is both highly alluring and a dream to sleep in. Featuring a matching set of a dainty silk top and matching shorts, the camisole is great for balmy summer nights and sleepovers.

Chemise
A dainty, feminine option when it comes to lingerie and sleepwear, the chemise is a simple, short dress that hangs straight down from the shoulders. Made popular in the 1920s, this undergarment is beautiful in soft, shimmering silk, delicate cotton and sensual satin. The simple design means that this style suits all body types, particularly ladies with long legs.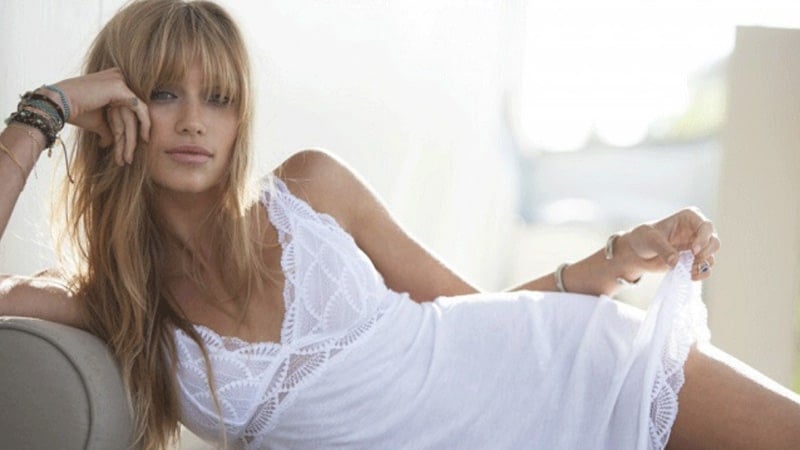 Body Stocking
This one-piece, super tight garment reaches from the tips of the toes, up the legs, across the torso to the neck and down the arms. A statement-making piece, the bodystocking is often made of sheer fabric, delicate lace or bold fishnet. Although it covers the entire body, it is a revealing garment that is often worn beneath other, similarly bold clothing.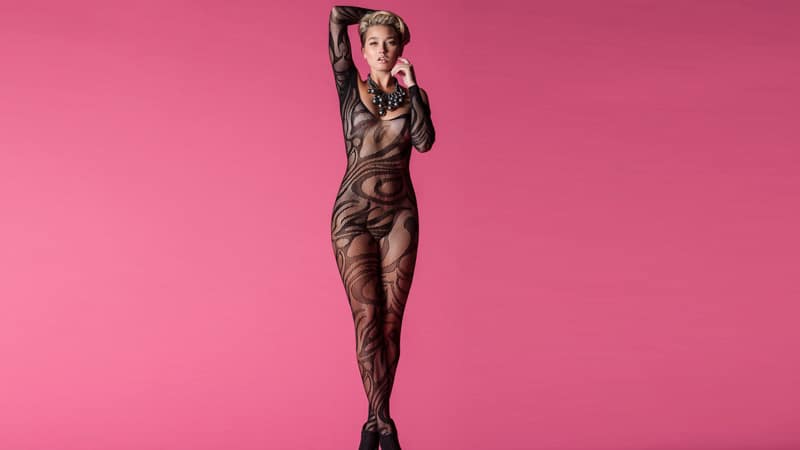 Body Suit
Similar to teddies and rompers, the bodysuit is an item of lingerie that acts as a one-piece. This means that the bralette style top and bottom half of the garment are connected. Generally, if it's short and lacey it could be referred to as a teddy. If it looks more like a playsuit for the bedroom, then it is a romper. As a result, like its counterparts, this piece is available in a range of cuts to flatter all bodies. In particular, it is highly complementary for women with a rectangle and inverted triangle figures.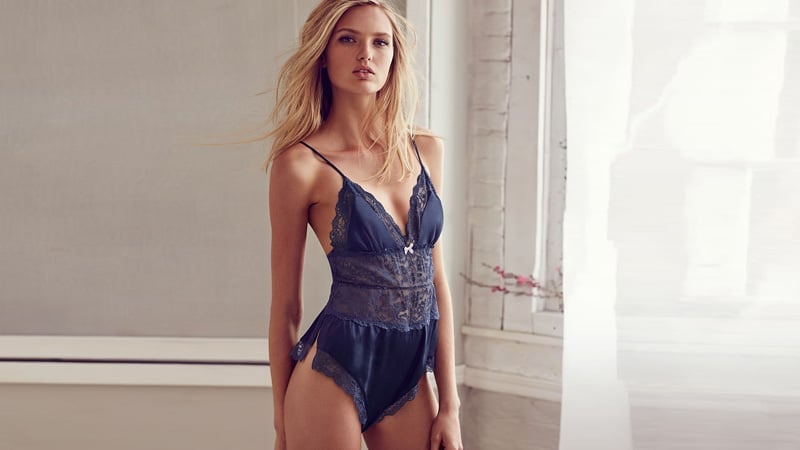 Brassiere
The classic brassiere, or bra, as its commonly known, has been a staple lingerie item for women since it was first named back in 1907. Although it had existed long before this date, it was during this time that it became a part of the modern discourse and lives of women. With a range of styles, cuts, colours and shapes available, the bra is a piece that can be worn by all women. Styles include strapless, bralette, balconette, push-up, bandeau, sports and a range of others. For smaller chested women, bralettes are a beautiful, dainty option, while a push-up will create the appearance of a fuller bust. On the other hand, for women with larger busts, a supportive, padded bra will ensure comfort while still looking amazing.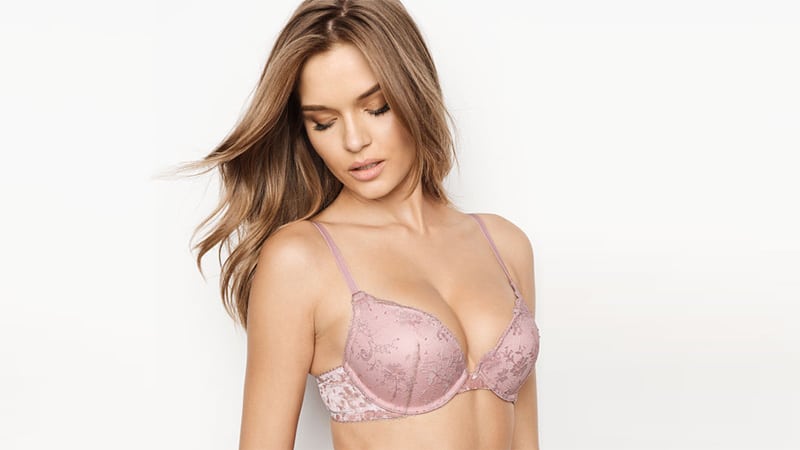 Slip
In recent years, the elegant slip has made its way out of the bedroom and onto the streets, as this piece has become a fashionable everyday item. Traditionally, however, this sexy 'slip-on' dress was intended to be worn behind closed doors. Typically made of satin or silk, this piece of lingerie is especially flattering for women with broader shoulders and smaller waists as it will balance out the figure. It will also complement women with rectangle and hourglass figures.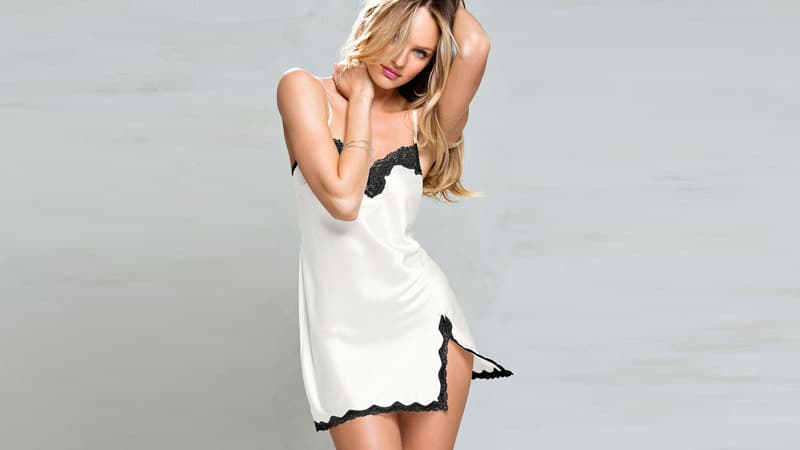 Romper
As lingerie's equivalent of the playsuit, the romper is a fun and youthful garment. The typically high cut will draw attention to the legs, while the one-piece shape will emphasize beautiful curves. If you're more of a lithe, lean rectangle, however, this style can still work for you. Look for rompers with details in the area you wish to accentuate, whether that be delicate lace around the waist or fun frills across the chest.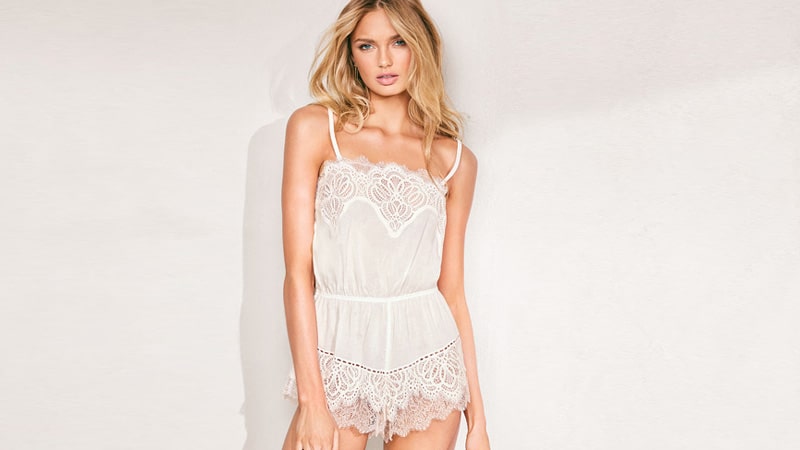 Kimono
A traditional Japanese garment, the kimono is a stunning addition to your favourite lingerie set and a sophisticated upgrade from your old, fluffy dressing gown. Featuring long sleeves and a hemline that sashays across the floor, the kimono is a sensual, lightweight and beautiful piece.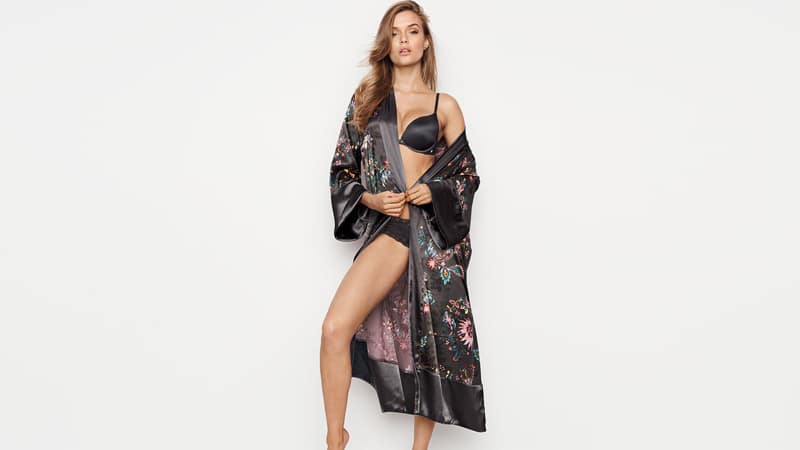 Thong / G-String
The cheeky alternative to classic underwear, the thong is a great way to look and feel great. Also known as the G-string, this style instantly eliminates those pesky lines created by typical lingerie when wearing tight-fitting clothing. Additionally, it will also show off your ass(ets). So, if you've been killing it in the gym with your squats, pay tribute to your hard work with a fun new thong.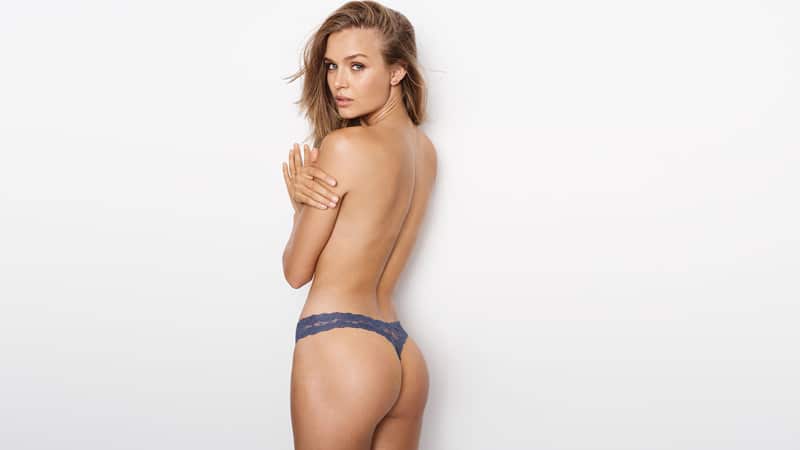 Seamless Panties
Any woman who has ever worn a wrap bandeau dress, leggings or really any form of tight fitting clothing will understand the frustration of underwear lines showing from beneath your clothing. Seamless panties, therefore, which are created using one piece of fabric to eliminate panty lines and create a sleek, sexy silhouette, are essential in any woman's wardrobe.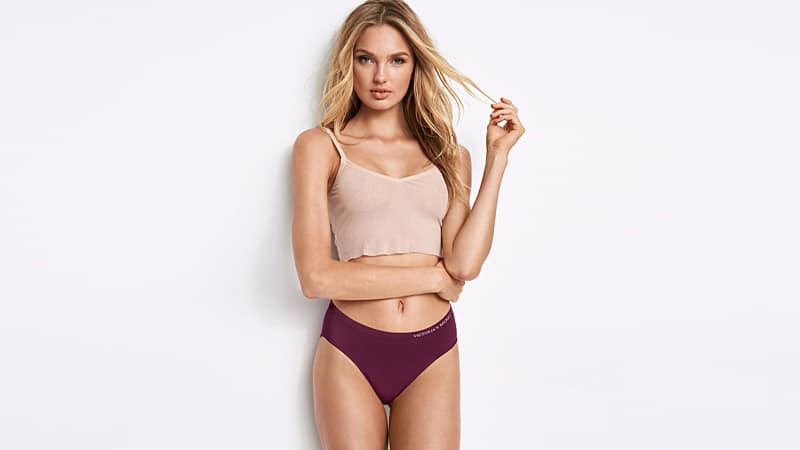 V-Cut Panties
Barely there V-cut panties are a seductive style that will flatter any figure. In particular, the strappy sides will complement wider hips and voluptuous curves. As a result, they are a great option for hourglass, triangle and apple shaped ladies.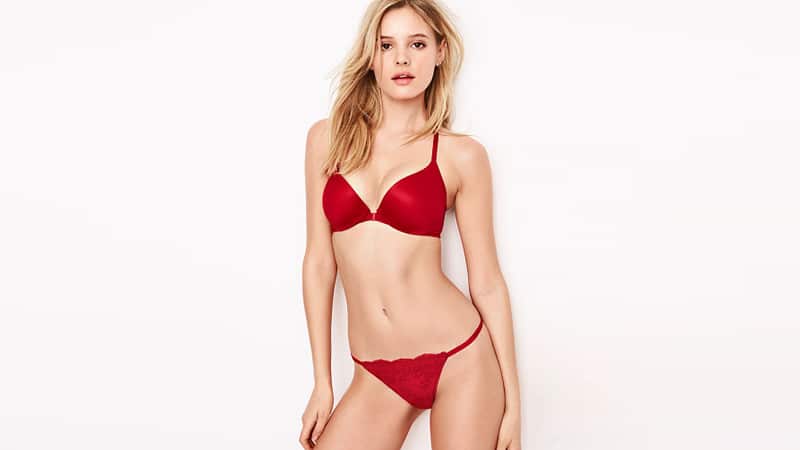 Seamless Bra
Similar to the seamless panties, a seamless bra will ensure your silhouette remains sleek and smooth in that tight, new little black dress of yours. A seamless bra is different from other bras, as it features no wires or seams. To create these pieces, a machine knits the garment as one piece, then cups are heat pressed to mould to shape. Consequently, these comfortable bras are available in a wide variety of sizes, shapes and colours.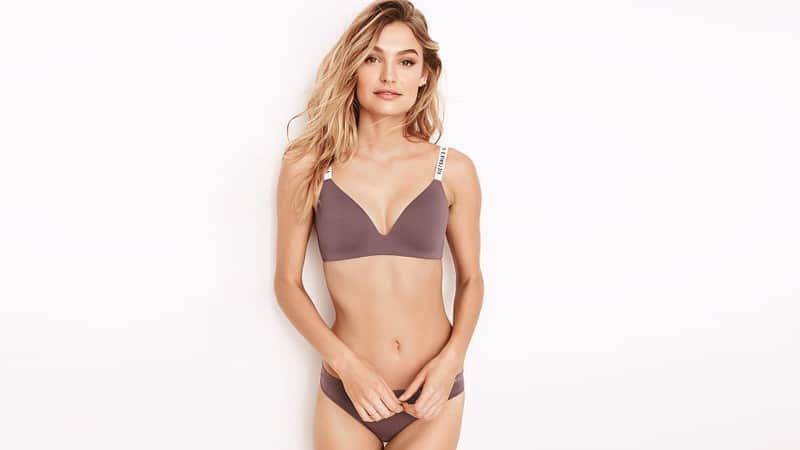 Push-Up Bra
Turn up the heat with a little extra volume by flaunting a push-up bra in the bedroom. Extra padding in the cups pushes up the breasts to create the illusion of fullness, allowing smaller busted women to move up a few cup-sizes in an instant. Ensure that you select a style that is the right size and fit so that this piece fits comfortably and looks amazing.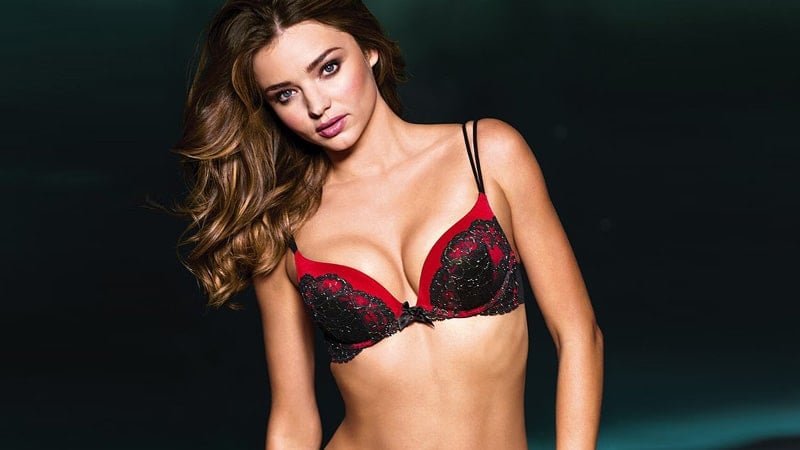 Boy Shorts
Don't let the name fool you, this underwear is a super flirty option for all kinds of women. Paired with a cute sports bra, they create a fun, comfortable ensemble for women with rectangular figures.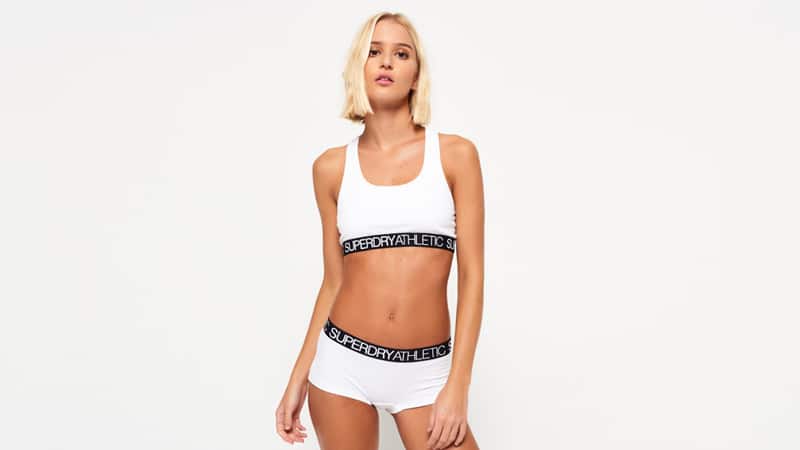 Shapewear
Sometimes, we just want to eat that cheese and ice-cream. Ladies, curves have never looked so good and life is for living so there's nothing wrong with a little shape on the body. The trick, however, is to maximise your shape, and ensure that your curves appear smooth and curvaceous under your clothing. Shapewear can take the forms of full body stockings, tummy tucking shorts or cropped off leotards that are worn to create a more streamlined figure for any body shape. As a result, they also offer an alternative to seamless bras or panties when it comes to eliminating those pesky wire and seam lines.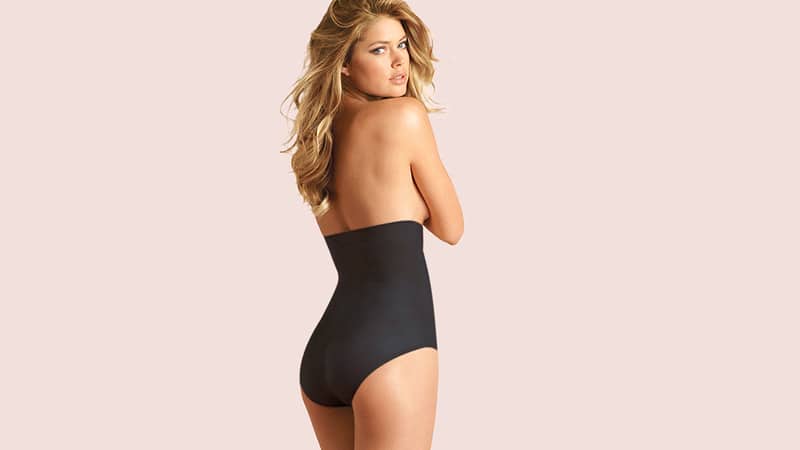 Stick-On Bra
Backless dresses are very in. Barebacks with messy bra straps are not. To solve this dilemma, the world gifted us with stick-on bras. A stick-on bra does exactly as the name suggests, by literally sticking onto the breasts to provide support and boost cleavage. Often made of silicone, however also available in lighter alternatives, most stick-on bras are re-usable, effective and easy to wear.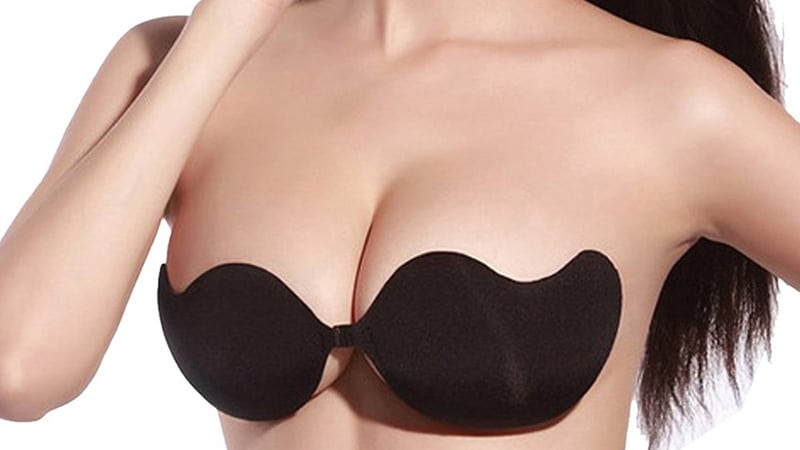 Lingerie for Body Types
Now that you've learnt your ABC's of lingerie, let's talk about shapes. Pull out your geometry books because its time to learn about hourglass, triangle, rectangle, inverted triangle and apple-shaped figures.
Hourglass
Like the sand-filled hourglass from which the name derives, this body type is distinguished by shoulders that align in width with the hips and a narrow waist that tapers inwards. While hourglass figures will look beautiful in any of the above lingerie styles, a teddy, corset or garter belt will really turn up the heat by emphasising narrow waists. Thongs, matching sets and v-cut panties also sit stunningly on hourglass figures.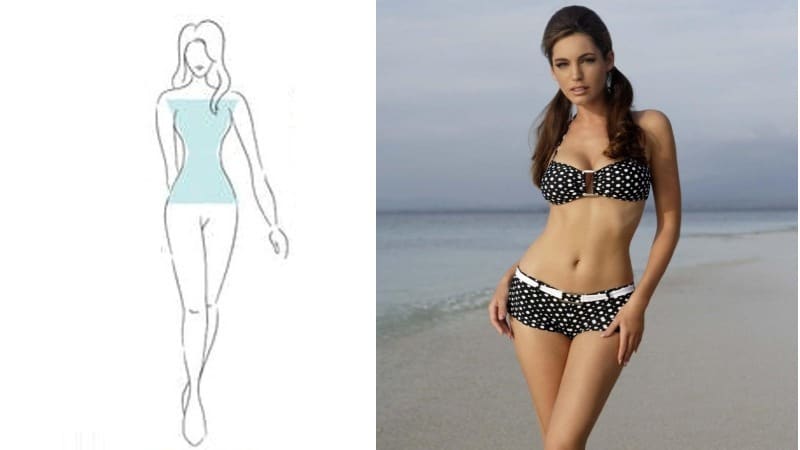 Triangle
Triangle shaped ladies often possess J-Lo style coveted curves. The characteristic feature of this shape is hips that are wider than the chest and shoulders. If you're looking to draw attention to your hips, a teddy, matching set, thong, brassiere or v-cut panties will all do the trick. If, however, you're looking to balance out your figure, you will need to select lingerie that draws attention upwards. Garments such as a corset, bustier, push up bra or lacey babydoll will all achieve this.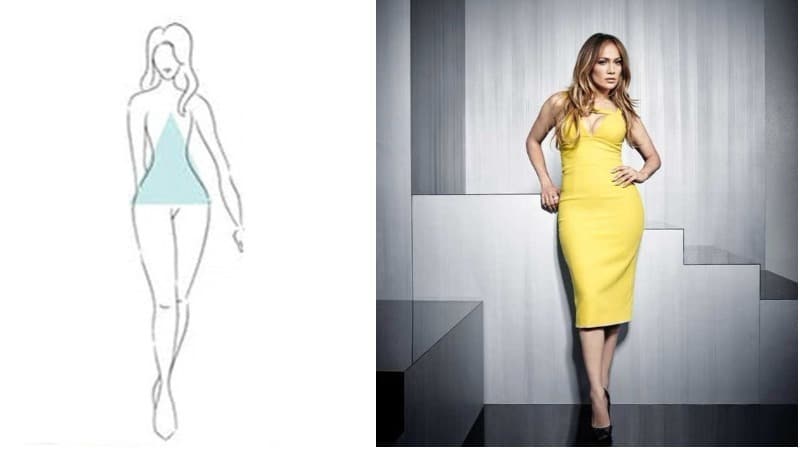 Rectangle
Also known as the column, the rectangular shape is an athletic figure that is similar to the hourglass figure, without the distinctly tapered in waist. Shoulders and hips will align to form a sleek rectangular figure. Stunning starlets such as Cameron Diaz and Kaley Cuoco are classic rectangles. Women with this body shape should strive for lingerie that brings definition to the waist, such as flirty camisoles, corsets and bustiers. Additionally, frills, ruffles or lacey details on the bust will flatter rectangular bodies, while fabrics such as satin and silk will cling to the figure to create more shape.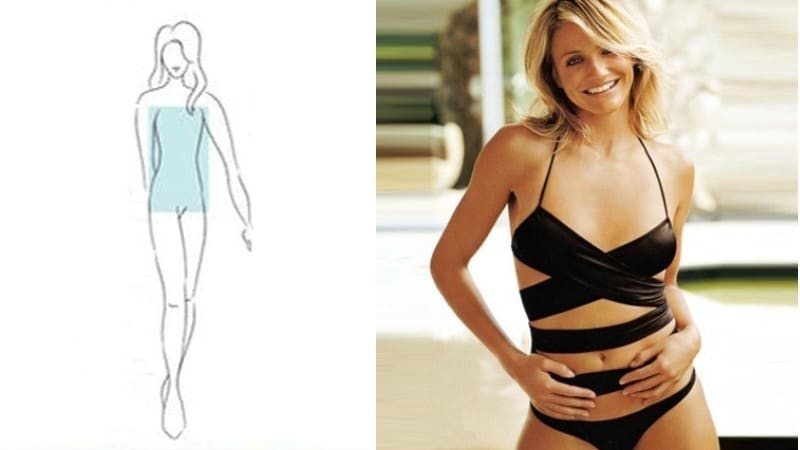 Inverted Triangle
Take the triangle and flip it upside down with broad shoulders, a large bust and a narrow waist and hips and you have an inverted triangle. When it comes to lingerie, the teddy is your secret weapon. This piece will slim your shoulders and elongate the body while appearing sexy and confident. Keep your bras simple and sleek while selecting panties with ruffles and frills to balance your shape. A classic negligee or kimono will also elongate inverted triangle figures.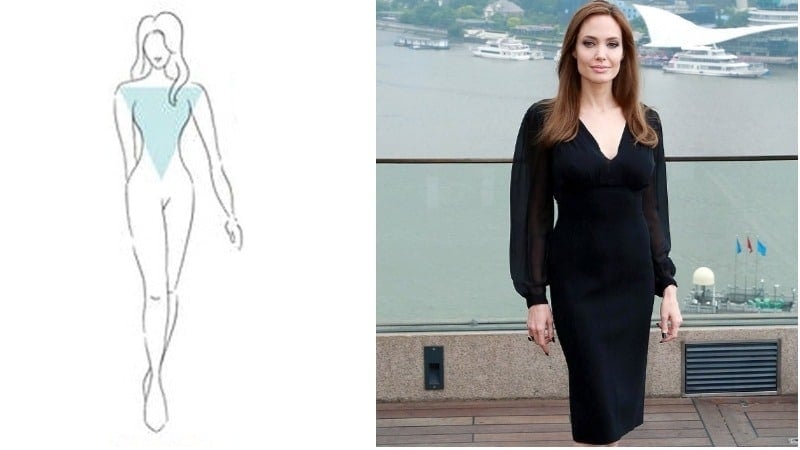 Apple
Curvaceous ladies with wide hips and a large bust similar to the beautiful, seductive model Ashley Graham, fall under the apple body shape. With curves in all the right places, your lingerie can enhance all your favourite parts of your body. Shapewear will help to enhance your curves and create a smooth, sexy silhouette while a babydoll dress or chemise will draw attention to your bust and long legs. A sexy matching set will balance out the figure by drawing attention to the body as a whole, rather than focusing on any specific part.

Types of Lingerie Tips
When picking your lingerie, it is important to decide whether you want to accentuate your natural shape or balance out your proportions. From there, you can select the best lingerie styles to help you achieve this.
Accentuate an hourglass figure with a corset, garter belt or teddy.
Triangle shaped ladies can draw attention to their wide hips with a teddy, matching set or v-cut panties or balance their figure with a push-up bra, corset, bustier or babydoll.
Rectangle shaped women can create waist definition with corsets, bustiers and camisoles or draw attention to their bust with lacey details, ruffles or a push-up bra.
Inverted triangle shaped women looking to invest in lingerie should make their way directly to the teddies and the kimonos.
Curvaceous apple-shaped ladies can enhance their curves with stunning shapewear, babydoll dresses and sexy matching sets.
SUBSCRIBE TO OUR NEWSLETTER
Subscribe to our mailing list and get interesting stuff and updates to your email inbox.