Plaids Trend
Plaids emerged as one of the latest fashion trends this season. Spring 2014′s plaids and ginghams shed the deep colours of the fall collections and instead represented a style that was softer, prettier and more feminine.
The collections used a combination of sheer fabrics, lace overlays, florals and satins to create looks that demanded attention both on and off the runways.
Favourites included, Tracy Reese for her inventive styling combination of floral print and plaid, designed with sophisticated tailoring. Costello Tagliapietre who embraced the plaid in a mod way, using bold clashing colours such as blue and orange to create beautiful blouses, paired with metallic trousers. Derek Lam was not quite as daring, but added ladylike touches to his plaid collections.
Zimmerman added a feminine twist to plaid for spring, presenting items such as their gorgeous see-through plaid jumpsuit, complete with a black bow waist belt, while Tadashi Shoji embraced femininity and presented plaid in pretty A-line dresses, complete with sheer and lace inserts.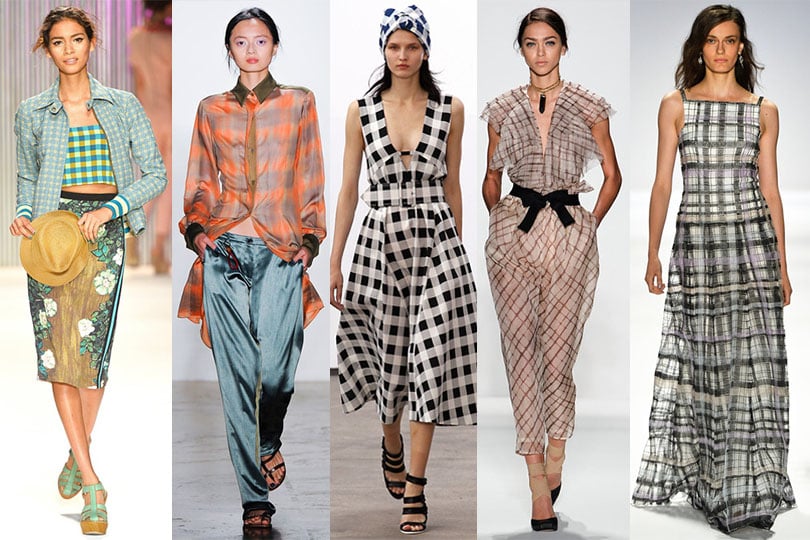 Cropped Tops Trend
Crop tops became a wardrobe staple for SS 2013 and reappeared as a statement piece on the SS14 runways of multiple labels, including: DKNY, Tracy Reese, 3.1 Phillip Lim, Proenza Schouler, Zimmerman and Tommy Hilfiger, Kenzo.
New York models showed off their midriffs with styles that ranged from 90s inspired boxy cropped silhouttes, crossover shapes, the very cropped top and a ladylike retake on the t-shirt, paired with high-waisted skirts and trousers, revealing only a slither of exposed skin exposed.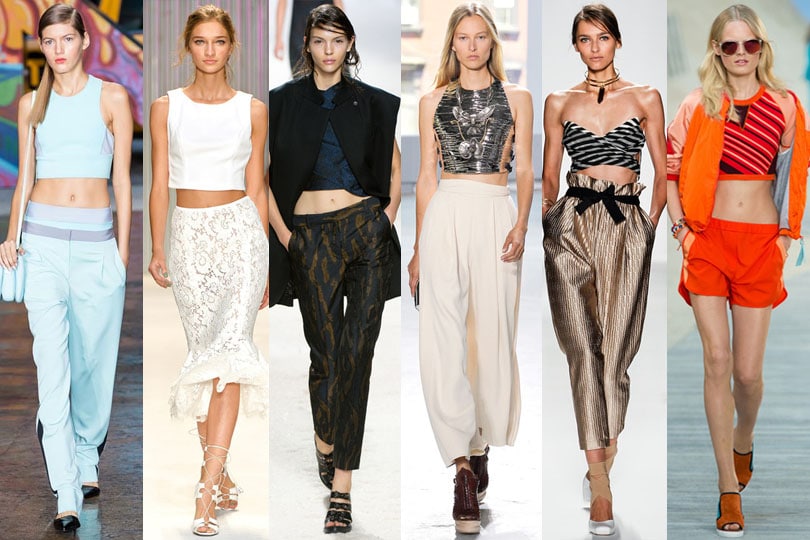 Man Styling-Ties for Ladies Trend
You no longer have to raid your boyfriends' wardrobe as SS14 took cues from the boys to create stylish menswear inspired creations.
This sophisticated trend is perfect for a corporate environment, inspired by the runways of: Ralph Lauren, Marisa Webb, Thakoon, 3.1 Phillip Lim, Vivienne Westwood and Raffian we saw menswear inspired styles that included fitted blazers, tuxedo styled suits, casual slacks, three-piece-suits, crisp collared shirts, high-waisted and wide trousers and V-neck sweaters.
The trend went one step further to include ties for women, with several creations of classy floral ties, kipper (Polo-wide) ties and classic slim black ties, reinforcing the notion that ties are not just for men or punks.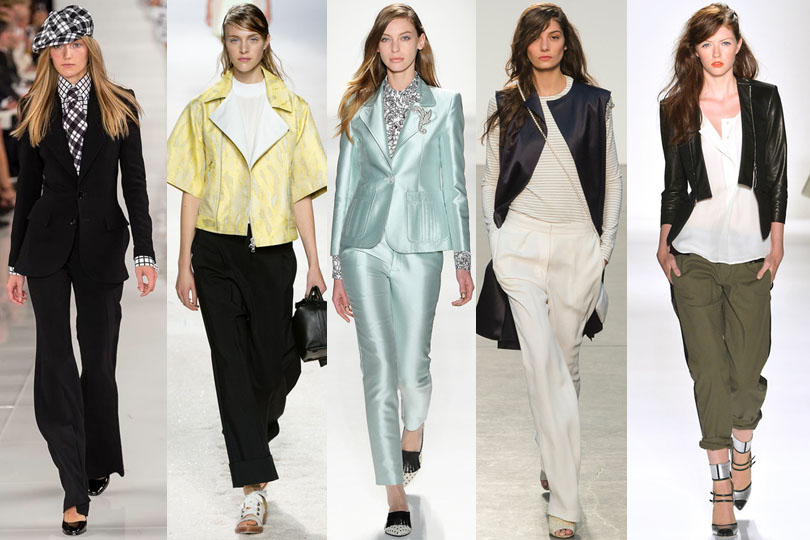 Fringing Detail Trend
Fringe is no longer restricted to festival goers and indie kids, the look has reinvented itself to include high-fashion. Working best on dresses, yet not limited to the style, the fringe detailing included jackets, skirts, camisoles, necklaces and handbags.
Fringe detailed embraced the vintage aspect, giving it an almost 1920s inspired feel, with the flapper fringe, that use the geometric shapes to focus on movement and producing a mesmerizing optical effect. Inspiration came in the form of dresses to chunky sweaters, revamping the sporadic fringe were with designers such as Herve Leger, Phillip Lim and Derek Lam, Badgley Mischka, Altuzarra, who opted for more streamlined collections.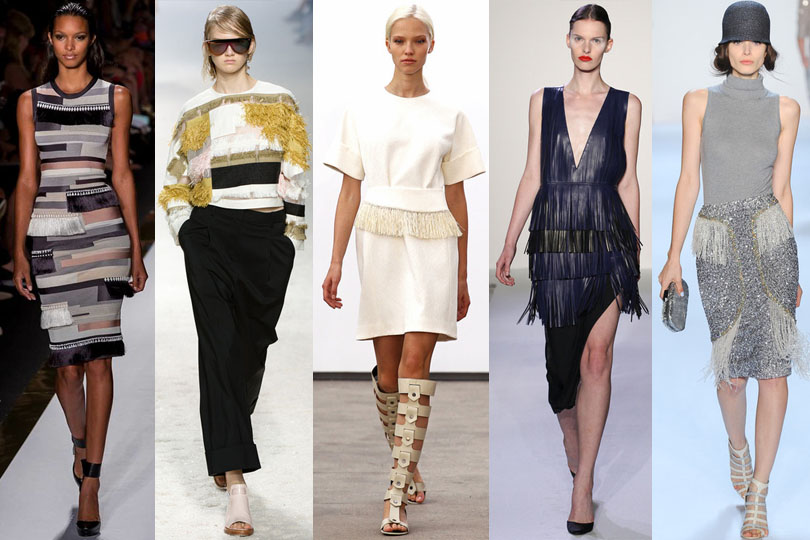 SUBSCRIBE TO OUR NEWSLETTER
Subscribe to our mailing list and get interesting stuff and updates to your email inbox.