When Rene Lacoste, a man renowned for his tenacity both on and off the tennis court, first envisioned a line of tennis wear, he decided that it would have to be both comfortable and stylish.
His eponymous label Lacoste was then born and since debuting in 1933 has always been associated with 'Sports Luxe'.
Nowadays, the label has grown to include chic, casual lifestyle wear and accessories for both women and men, with people globally instantly recognising the brands green crocodile logo.
Lacoste expounds its heritage of using high quality fabrication and manufacture yet always reinventing its designs and colour palettes to reflect current trends.
Now Melbourne's avid fashion consumers can be tempted by the brand's enticing products as we welcome Lacoste's brand-new flagship store at 'Mecca' of shopping, Emporium Melbourne.
At an intimate yet festive and stylish soirée, key industry stakeholders and media were introduced to the Lacoste store with its pristine, all-white decor which amplified the delicious colours of the clothes and accessories on display, in particular the iconic crocodile logo emblazoned 'polo' which for this season comes in all sorts of Spring colours from ice-blue and mint-green to sunny-yellow and saffron-orange.
Guests were than privy to a preview of Lacoste's new global marketing and advertising campaign with tag line  'LIFE IS BEAUTIFUL SPORT' before hosts lavished those that attended with delicious morsels, Champagne Mumm and a very popular photo booth where the pictures of those photographed were digitally imposed against the backdrop of being on the edge of a skyscraper.
A fun and stylish launch which echoed the spirit of fun that embodied the philosophy of the Lacoste brand.
Congratulations to the Lacoste Team and True Alliance.
Lacoste Emporium is guaranteed to be a very popular pitstop for the fashion savvy Melbourne folks.
Lacoste Emporium
Level 1, Shop 22
295 Lonsdale Street
Melbourne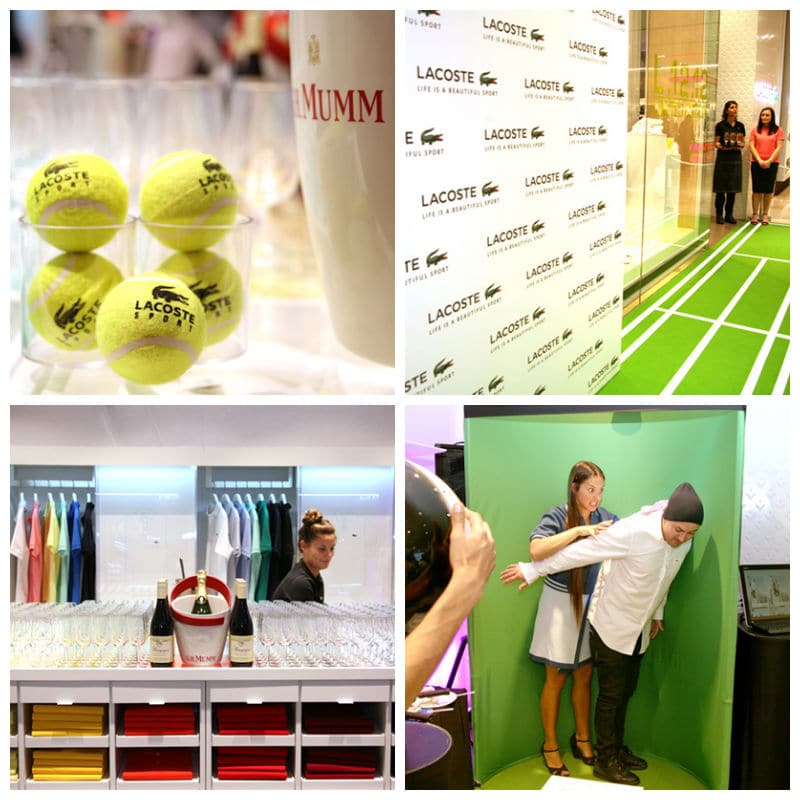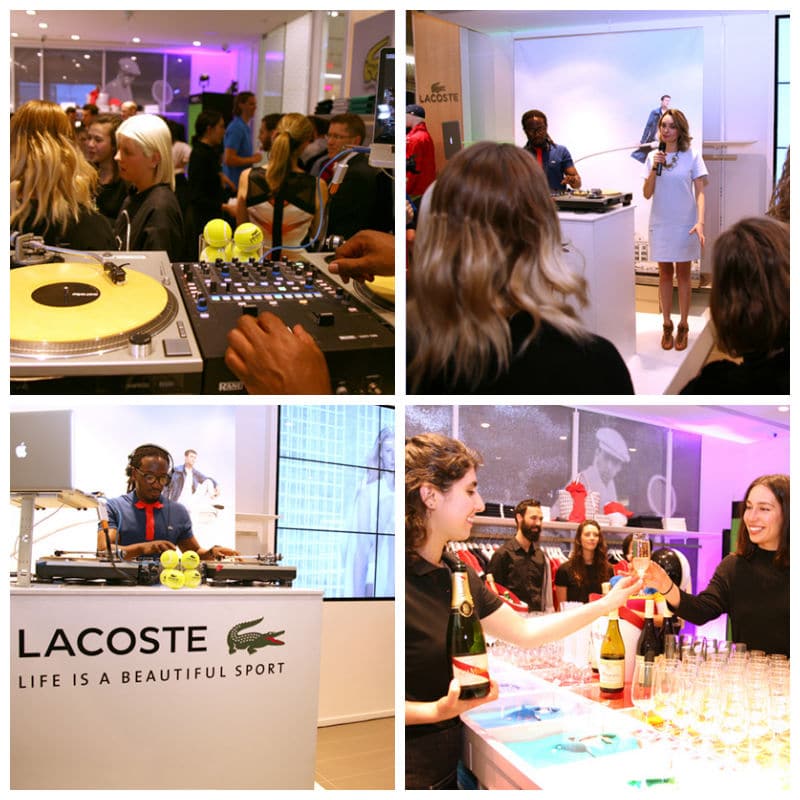 SUBSCRIBE TO OUR NEWSLETTER
Subscribe to our mailing list and get interesting stuff and updates to your email inbox.