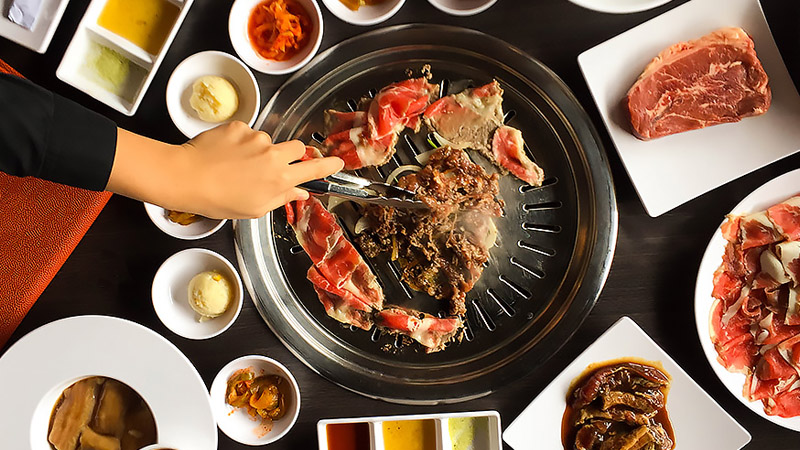 Do you have a hankering for some fried chicken or kimchi? South Korean cuisine is one of the most popular spots to eat and with good reason. From traditional locations to spots with a contemporary fusion, you simply can't go wrong with this Asian cuisine. If you're looking for a new favourite place to eat dinner, or you're finding somewhere to take your friends for a night out, check out these best Korean BBQ restaurants in Sydney.
1. Sang by Mabasa
Enjoy the authentic flavours of Korea in a contemporary setting at Sang by Mabasa. Located in Surry Hills, this restaurant offers a hip and fresh take on the Korean cuisine, taking sophisticated tastes and presenting them in their purest form. From starts to dessert, you'll want to come back for a meal here every single week.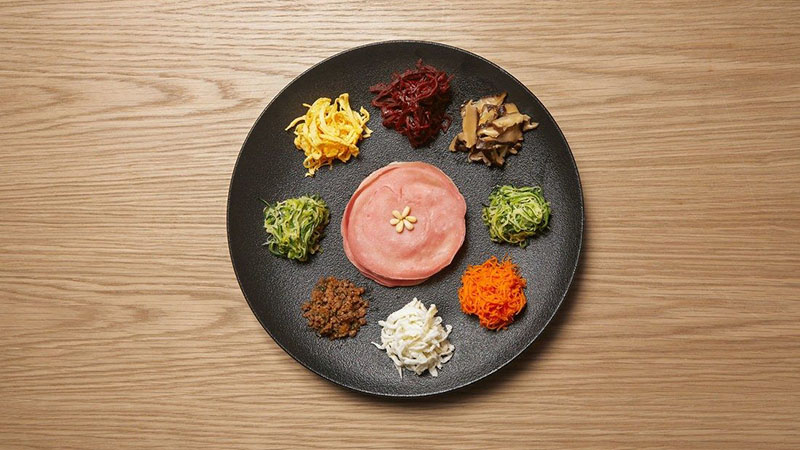 2. Arisun
For those who have a craving for fried chicken, look no further than Arisun. As one of the best spots in Sydney to get the delicious dish, you can enjoy the full breadth of traditional Korean cuisine, such as black bean noodles and smoked, grilled meats. Instantly feel transported to Seoul as K-Pop, and cozy decor surrounds you. What more could you ask for?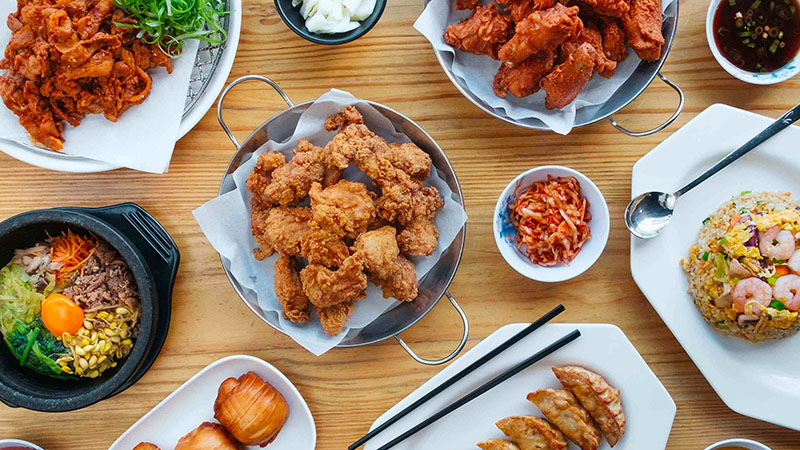 3. Jang Tur Restaurant
Home to some of Sydney's most exceptional charcoal-grilled meats, Jang Tur is a gift that keeps on giving. Choose from their traditional take on kimchi with chili or opt for their Korean BBQ options and you're sure to have a smile on your face all night. Their authentic dishes are just the beginning, complement the flavour with delicious rice wine and minimal decor.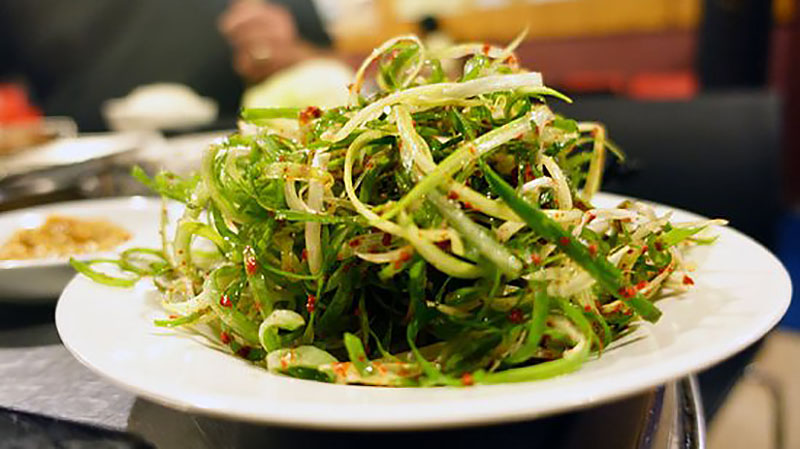 4. Kogi
Blending established Korean BBQ with a contemporary twist, Kogi is a must-see in Sydney. With a mix of modern meats and flavours with traditional techniques, this Haymarket restaurant will tickle your tastebuds. Its stylish furnishings give an update to the cuisine, creating a perfect mixture of the past and the future.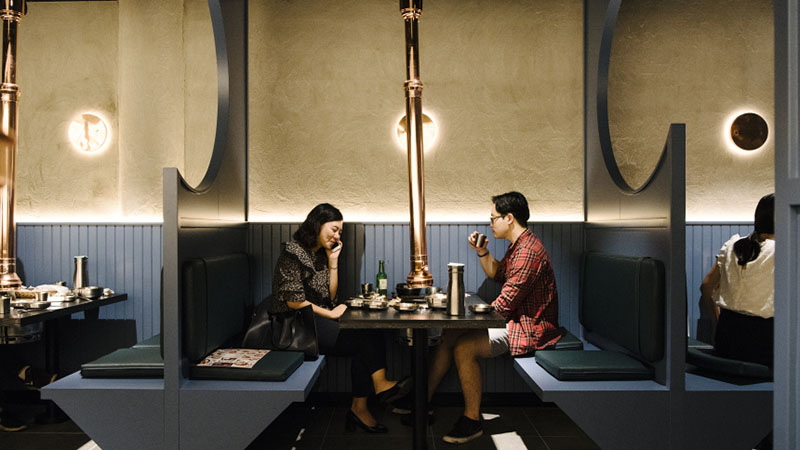 5. Paper Bird
With a blend of delicious Korean, Chinese, and Japanese cuisine, it's no wonder why Paper Bird is one of Sydney's most loved restaurants. This all-day joint offers delicacies such as Korean-style congee stewed with milk, and crab, scallions, and doughnut sticks. If you're after a snack, why not try their Chongqing-style caramelised spicy popcorn. Every dish on their menu is worth trying!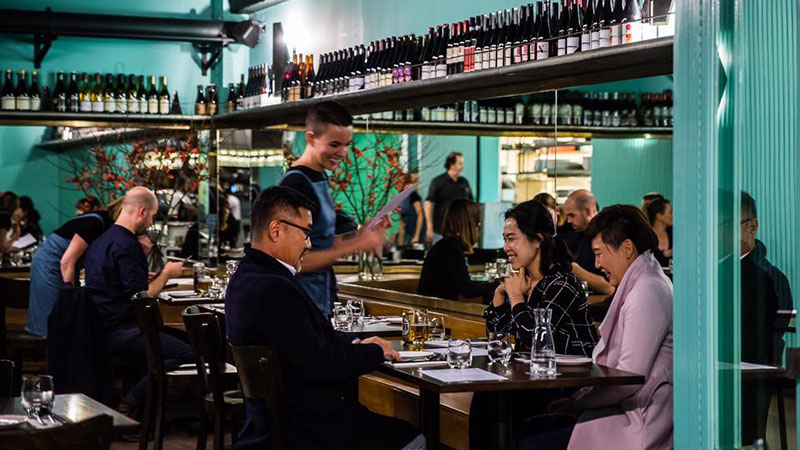 6. Sydney Madang
Have an unforgettable experience at Sydney Madang. Enjoy mouth-watering dishes such as their famous pork belly and other delicious Korean delicacies. Located in the heart of Sydney's CBD, this restaurant may have a long line, but it's worth the wait. Every dish is expertly crafted, so you'll want to try them all!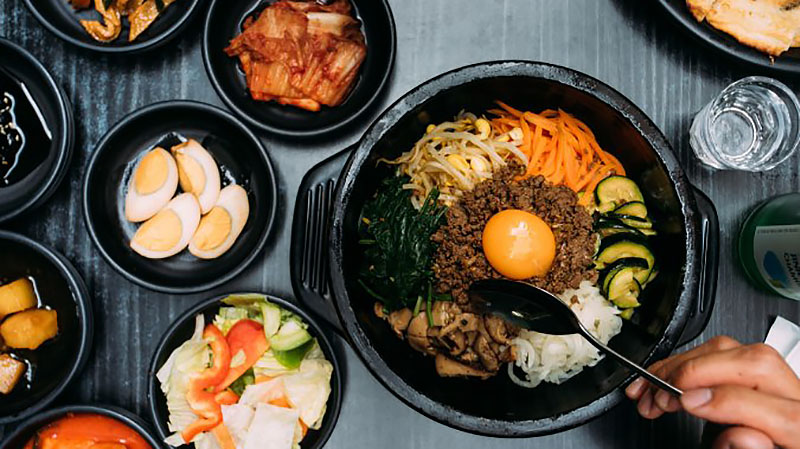 7. The Mandoo
If you're a fan of Korean dumplings and noodles, then the Mandoo is the right place for you. With award-winning dishes that are sure to make your eyes sparkle, these hand-made soups and dumplings are the talk of the town. Be sure that you're hungry when you arrive here, with food so good, you'll want to eat everything on offer.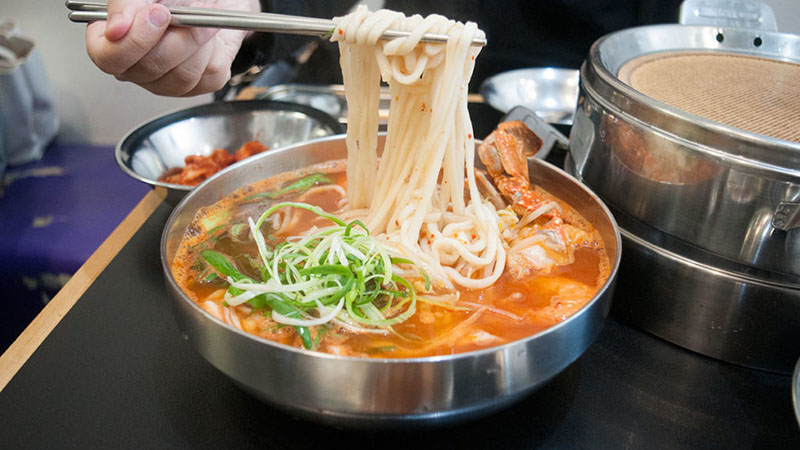 8. 678 Sydney
Located in bustling Haymarket, 678 Sydney is one of the city's most famous Korean BBQ restaurants. Specialising in Wagyu beef, you can enjoy their premium selection of authentic East-Asian meats, grilled to perfection and full of delightful flavour. This is a restaurant you simply can't pass up – it's an experience like no other.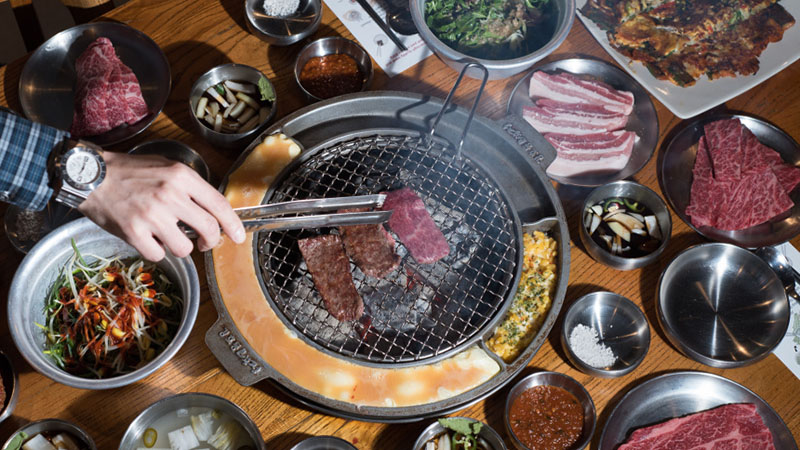 9. Danjee
Come visit Sydney's best Korean restaurant, Danjee. No matter if you're secretly a sous chef or you've never lifted a frying pan in your life, you can unlock your cooking potential with their traditional Korean BBQ format. Indulge into the delicacies like chilli kimchi and other delicious banchan (side dishes). The menu is filled with so many mouth-watering treats that you'll be dreaming about them in your sleep!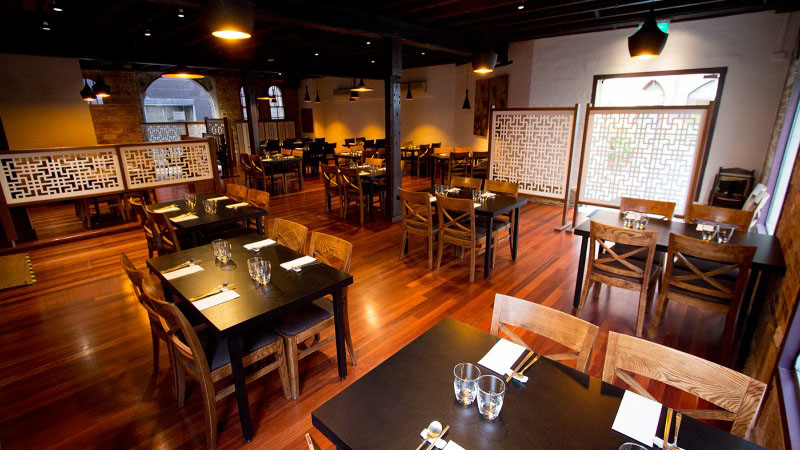 10. BBQ City Buffet
Putting a modern twist on the traditional Korean cuisine, BBQ City Buffet is the best spot to visit for beef ribs. With over 300 seats, bring the whole family to enjoy their fantastic menu together, or organise your next function. Take a position inside or watch the world go by with their alfresco dining options. Get grilling, relax and enjoy some of the most delicious dishes, the ultimate spot for a good feed!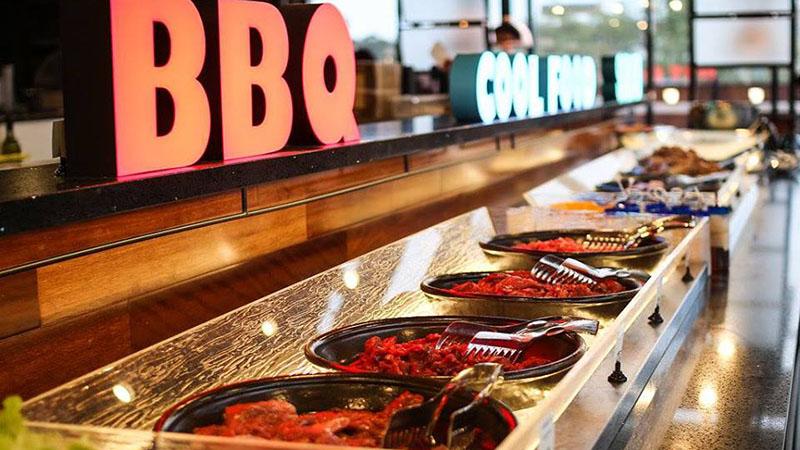 11. O Bal Tan and Myung Jang
Enjoy Korean BBQ to the fullest at O Bal Tan and Myung Jang. Located in Pitt Street, it's filled with some of the best food that Korea has to offer. Get your grill on with their individual cooking spots throughout the restaurant, and fry up delicious dishes like their famous pork skin and other wonderful meats. They offer a line of traditional cuisine, such as Bulgogi beef and Eel salad. Whatever you choose, you won't be disappointed!
VISIT: O BAL TAN AND MYUNG JANG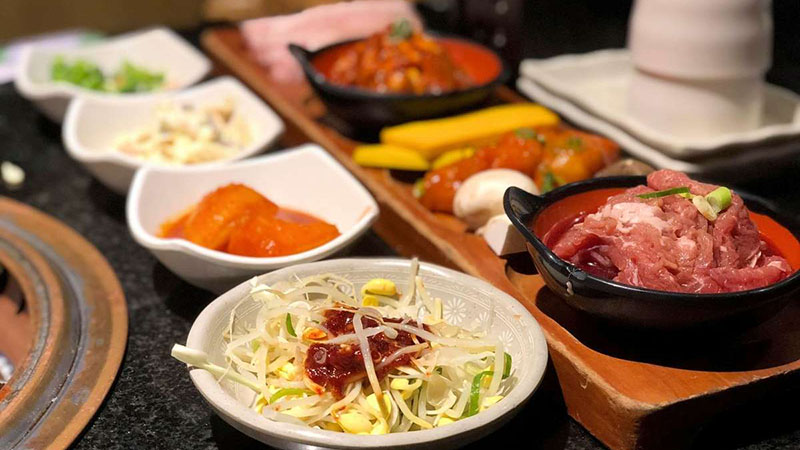 12. Jumak
Some of Korea's most famous dishes can be found at Jumak. Developing an authentic Korean experience this restaurant offers some of Sydney's best recipes. Engage your appetite with their meat hotpots, stir fry and an array of delicious desserts. They're open for lunch and dinner so that you can enjoy their amazing dishes any time of day. Look over the menu before you arrive, otherwise, you'll want to order it all!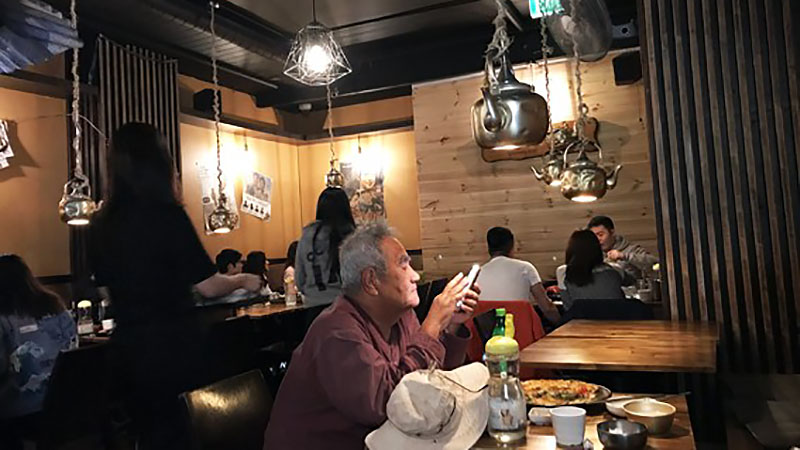 13. Seoul Project
Take a trip to South Korea without leaving Sydney at Seoul Project. This trendy fusion restaurant and bar offers a selection of traditional and contemporary Korean cuisine. Enjoy their hot plates, noodles, and soup for lunch, dinner, and later without a care in the world. Surrounded by good vibes and even better food, you'll wish you'd heard about it sooner!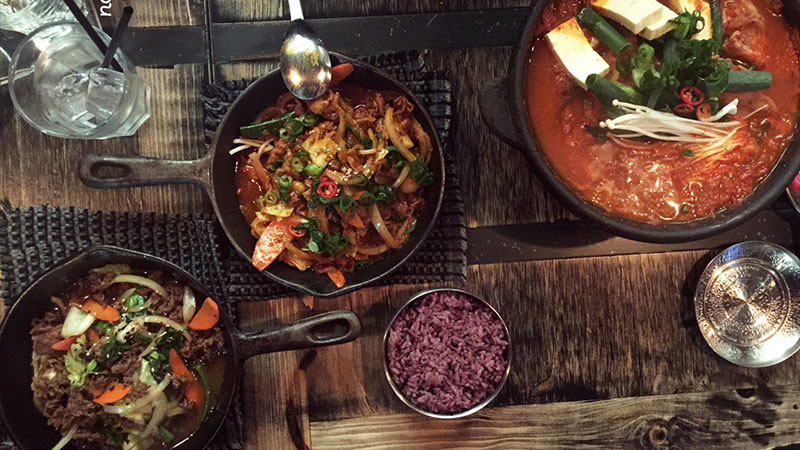 14. Milliore
Capture the essence of Korean dining while in the heart of Sydney at Milliore. The relaxed and sophisticated setting is just the beginning for this restaurant. Their menu is filled with mouth-watering dishes like seafood pancakes and traditional hotpots. If you're in search of a spot to catch up with friends and enjoy some delicious food, you've come to the right place!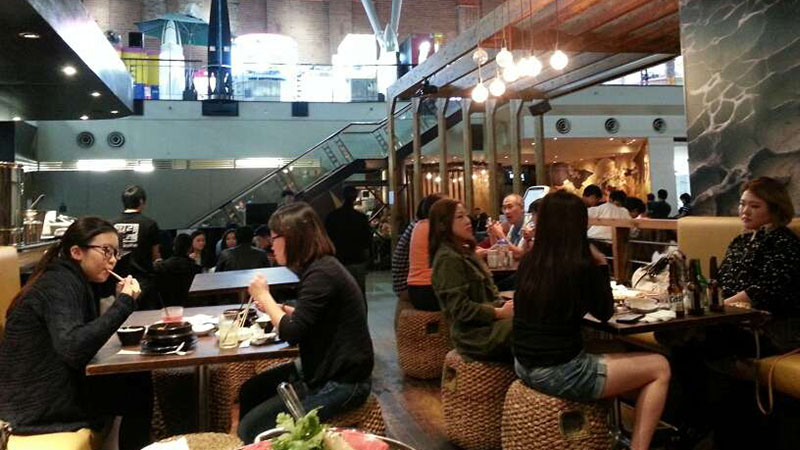 15. Sparrow's Mill
Dedicated to taste, and with recipes crafted from fresh ingredients, Sparrow's Mill is one of Sydney's best-kept secrets. More than just fried chicken, this Korean restaurant offers healthy and heart-warming dishes. Blending traditional flavours with a contemporary twist, you'd be hard-pressed finding a spot that provides as much deliciousness as this!

FAQs
What is the best Korean BBQ in Sydney?
There are many great Korean BBQ places in Sydney, including Sang by Mabasa, Jang Tur Restaurant, and Kogi.
What is Korean BBQ called?
Korean BBQ is known locally as gogi-gui, and involves grilling meat over a gas or charcoal grill set into the dining table. It's a fun and interactive group dining experience.
Why is Korean BBQ so expensive?
Korean BBQ is expensive because it's quite a meat-heavy meal, and meat is more expensive than vegetables and carbs. Most restaurants also offer free refills of banchan (sides) which also costs the venue money. It's best to go with a group of four to six people so you can order a variety of meats and taste everything!
Is Korean BBQ bad for you?
Like any food, Korean BBQ should be eaten in moderation. It's quite meat-heavy, often with rich cuts of meat and sugary marinades (the reason it tastes so good!), which are calorie-dense. However, vegetable-based sides can be very good for you and your gut health, especially when it's fermented like kimchi. Overall, Korean food is a healthier option than some alternatives, such as fried food.
SUBSCRIBE TO OUR NEWSLETTER
Subscribe to our mailing list and get interesting stuff and updates to your email inbox.