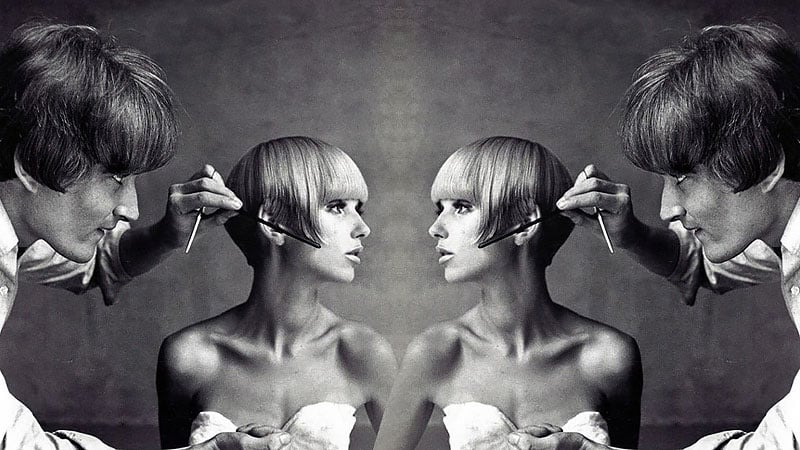 At times, a comprehensive glossary for hair jargon is just what most men and women need because let's face it; we are not all hairstylists and need to Google when our hairdressers are quoting terms that we haven't heard before. Here is your guide to hairstyle terminologies that are frequently used.
A Line Bob
A version of the bob hairstyle, featuring longer proportions towards the front of your head and shorter dimensions at the back
Afro
Commonly known as a hairstyle featuring thick and very tight curls that stick out from around the head.
Asymmetry
Angular hairstyles that do not boast the same lengths across the whole head.
Barber
A man or woman who cuts hair. More specifically, barbers work with men's hair and also offer shaving and trimming services for facial hair.
Blow Dry
Drying the hair while combing it through with a round bristle brush, lending bounce, and volume to the hair.
Blunt Cut
No texture or dimension is intended at the bottom of the hair; locks are cut straight across, leaving a stark edge.
Bob
The hairstyle is cut above the shoulders.
Bouffant
This hairstyle requires the hair backcombed away from the face.
Bowl Cut
A hairstyle where straighter hair is cut evenly across the whole head traditionally just above the eyebrows; resembling the eating utensil it is named after.
Braids
Hair is interlaced between three or more strands and worn in different styles; think traditional milkmaids.
Buns
Hair is pulled back and fashioned into a ball-like shape.
Caesar Haircut
A men's buzz cut with shorter proportions on the sides and the back and shorter fringe-esque styling at the front of the head; originated from Julius Caesar, who wore his hair in this manner.
Chingon
A French originated term that denotes having the hair pulled back in a knot-like hairstyle toward the nape of the neck.
Clipper Over Comb
A technique where the barber or stylist holds a comb over the head and shaves over the hair with an electronic razor. Typically used on the side and back of the head.
Curl
Spiral-like hair; requiring you or your stylist to brush through the hair after it is curled to avoid recreating a hairstyle from the 1800's.
Density
How thick your hair grows; a good indication of what treatment or style will work for you.
Disconnection
A hairstyle where there is a significant distinction between the top of the hair (which will be longer and fuller) and the shorter sides and back. Typically, versions of an undercut are good examples of a disconnected haircut.
Dreads
A Rastafarian hairstyle that involves not combing your hair, but twisting your hair into ropes. Typically, dreadlocks are quite long.
Dry Cutting
A technique used by hair stylists where they cut the hair without dampening it. A useful technique for indicating how your hair will look after the cut.
Feathering
A popular hairstyle in the 70's, where the hair is grown long and brushed back at the sides. Think Farrah Fawcett.
Fly Away Hairs
The pesky strands that stick out after styling. Fixed easily by hairspray and a little patience.
Fringe
Hair that is cut to hang over the forehead.
Gamine
Otherwise known as the pixie cut, the gamine hairstyle is cut short and boy like. Think Mia Farrow in 'Rosemary's Baby'.
Graduated Hair
Hair with different layers.
Hair Cut Numbers
These numbers determine the various razor lengths available for shaving hair with.
Hair Curler
A hair weapon of choice for many women, which can curl, straighten and bounce hair.
Hair Extension
Either real or artificial hair (real is recommended) that is attached to hair; they can be permanent or clip-ins.
Hair Strand
Individual sections of hair. It is preferable that one styles their hair strand by strand to ensure your hair isn't unmanageable like Rafiki in the Lion King.
Keratin
A protein that forms the main structure of hair. Keratin also refers to a treatment where the hair is treated to be more manageable.
Layers
Hair that is cut at different lengths particularly used to frame one's face.
Man Bun
The popularised hair trend where men embrace tying up their longer hair in a bun. This may or may not be accompanied by buzzed sides.
Messy
A style of hair which should look dishevelled, but tends to take longer to perfect than some of the more elaborate hairstyles.
Mohawk
The sides of the head are shaven and a strip of hair is left in the centre of the head, spanning from the forehead to the back of the head. A common style for bikies or punk enthusiasts.
Mullet
Something that should not be present in any reasonable person's vocabulary, let alone on their head. Just Google Billy Ray Cyrus in Achy Breaky Heart.
Perm
Permanently curling the hair achieved by setting the hair with chemical treatment.
Point Cut
Where hair is cut vertically by hair stylists as opposed to horizontally straight across, lending dimension.
Pompadour
Where hair is voluminous up top and brushed up and back from the forehead.
Ponytail
Where hair is tied back. Think Ariana Grande.
Quiff
The styling of a man's hair where it is pulled up and away from face and traditionally set with a hair product.
Razor Cutting
Hair is cut with a razor, leaving a distinctively shorter length.
Rough Blow Dry
Hair that is dried with a hair dryer without styling it; typically done by running your fingers through your mane as you dry.
Scissor Techniques
The variation of ways that a stylist can cut your hair.
Skin Fade
A Skin Fade is any haircut that blends to skin on the sides. This means the hair gradually fades from one length to another.
Scrunch Dry
Drying your hair while applying pressure with your hands to achieve volume.
Serum
Typically a glossy liquid used to treat hair to amplify shine.
Shag
A female's hairstyle where the hair is feathered, leaving a textured result. Think of 'The Rachel' hairstyle, popularised by Jennifer Aniston in 'Friends'.
Side Part
Where the hair is parted on the side of the face.
Slicked Back
Hair is pulled back, particularly with a shinier mousse or wax product.
Tapering Skin Fade
Where a gentleman's hair on the sides and back graduates from very short at the bottom to gradually longer at the top.
Texture
Dimension added to the hair by cutting it vertically.
Thinning
Portions of the hair that can be thinned out by cutting into the hairstyle when wet or dry.
Topknot
A descendent of the bun, a topknot involves arranging the hair in a knot-like shape above the head; typically done in a more messy manner.
Undercut
A hairstyle where the sides are short and distinctively less thick and full than the heavier proportions on the top of the head.
Updo
Where the hair is put up; and can be in multiple styles.
Vintage Styling
Typically curled hair that is brushed out and treated with thick and strong holding product. Think Dita Von Teese or the fictional favourite Betty Draper.
Volume
Adding the appearance of thickness to the hair.
Wedge Haircut
A variation of the bob where longer dimensions are towards the front of the face.
Weight Line
The area of hair that holds the most weight.
Weight removal
The intentional thinning of hair when it is considered too bulky or unruly.
FAQs
What is hair terminology?
Hair terminology refers to the industry-specific language that hairdressers use. It can contain a lot of jargon, that if you're not a professional stylist, may not make sense or have an alternative meaning for a layperson. Examples include bouffant, clipper over comb, disconnection, feathering, keratin, messy, or point cut.
Why do hairdressers cut into hair?
Cutting vertically into the hair with the tips of the scissors is called point cutting. It's a technique often used towards the end of your cut when your hair is dry to create dimension, add texture, and soften hard lines. It can also take out some bulk without losing length.
Why is cutting hair so emotional?
Hair is a significant component of many people's identities, so getting a haircut, especially a big style change, can be challenging. You're both physically and symbolically cutting part of you off, so it can be very emotional. Plus, when people choose to make a drastic image change, it often coincides with a period of transition or turmoil in their life. It can be a coping mechanism or a fresh start — either way, it can cause many feelings, both good and bad, to come to the forefront.
What are five important qualities of a hairdresser?
When choosing a new hairdresser, it's good to keep an eye out for five essential qualities that make them top of their game. These are technical skills, adaptability, honesty, the ability to interpret a client's desires and make them happen, and good listening skills. All of this combined means that your stylist will be able to have honest conversations about your expectations and wants while using their experience and skills to tailor the outcome to suit you in the best way possible.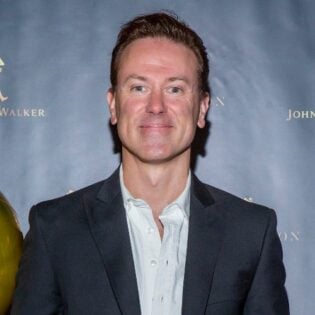 Roger Grinstead is a senior apparel designer for X2U with over 25 years of expertise in the fashion industry. He has expertise in menswear and womenswear trends and product development. When Roger is not designing the latest fashion garments, he enjoys writing about men's fashion, hairstyles, and grooming.
SUBSCRIBE TO OUR NEWSLETTER
Subscribe to our mailing list and get interesting stuff and updates to your email inbox.