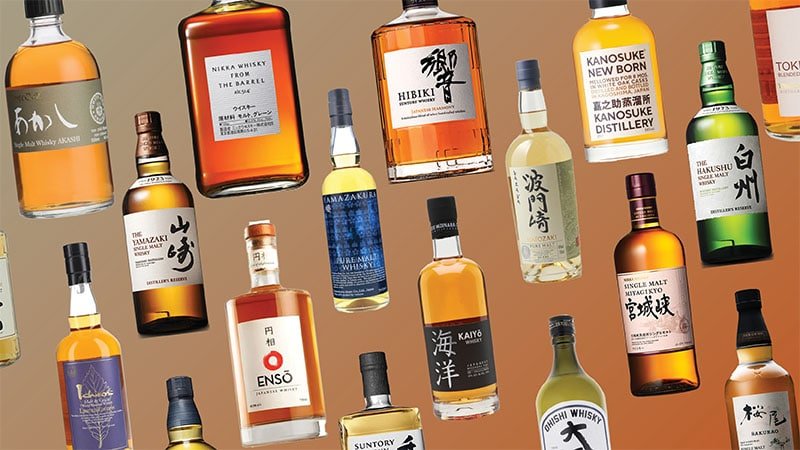 Japanese whisky is relatively new on the drinks scene in the West, taking off during the 2000s thanks to some award-winning bottles. However, the Japanese have been enjoying these excellent blends and single malts for over 100 years. The style is distinctive in its clarity and crispness that comes from pure water sourced from some of the most beautiful locations. Additionally, with very limited distilleries around, producers must rely on expert craftsmanship and blending. The results, however, are refined flavors that display everything from soft florals and fresh fruit to peatiness and even a gentle brininess. Japanese whisky pairs well with food, especially Japanese cuisine, and are best consumed neat, on the rocks, or in a classic Highball.
Japanese Whisky Brands
1. Suntory
Shinjiro Torii founded Suntory, the brand that pioneered the Art of Japanese whisky, which was based on Shinjiro's vision of a spirit that embodied the essence of his country. Taking inspiration from Scottish whisky and the learnings of Masataka Taketsuru, he chose Yamazaki for its terrain and climate. While the Suntory label has many brands underneath it, including Yamazaki and Hukushu, it does have its own called the Suntory Whisky Toki. It combines the proud heritage and innovative spirit of the House of Suntory into one timeless expression. On the nose are basil, green apple, and honey. Then, upon sipping, you'll note fruit and spice, with grapefruit, green apple, peppermint, and thyme. Lastly, the slightly sweet finish has hints of vanilla oak, white pepper, and ginger.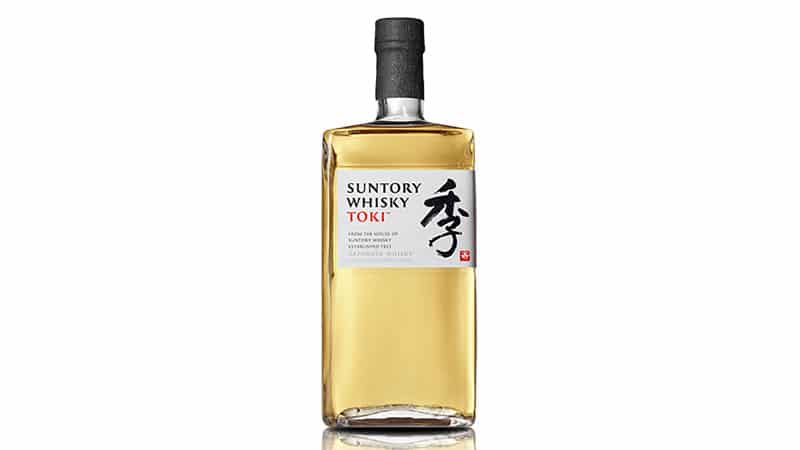 2. Hakushu
Hakushu whisky hails from high in Japan's Southern Alps, nestled deep in the forest at Mt. Kaikomagatake. Suntory owns the brand, and the distillery was built in 1973 by Keizo Saji, son of Suntory Founder Shinjiro Torii. Hakushu is the second single-malt whisky from the company and was first released in 1994. Choose from four expressions within the range. Each boasts a fresh, green style thanks to the clear, soft mountain waters used in the distillation process. The Distillers Reserve is the lead-in bottle with citrus notes of yuzu, grapefruit, and lemon thyme. Hakushu's 12 years is a popular drop, hints of pear, mint, and kiwi, while the 18 years has more floral tones in jasmine, quince, and mango. Finally, for something extraordinary, the 25 year is deeper with smoky notes yet maintains the iconic freshness with sage, lavender, and creme brulee.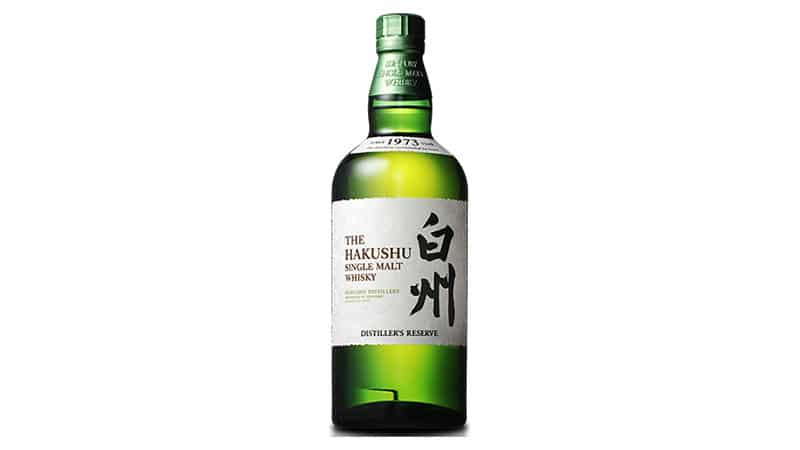 3. Hibiki
It's all about harmony at Hibiki. It's another brand that sits under the Suntory umbrella and is a beautiful, smooth blend of malt and grain whiskies. The brand is highly awarded and showcases the art of blending and fine Japanese craftsmanship. One of the first things you'll notice is the elegant 24-sided bottle representing time. When it comes to the expressions, there are four on offer. Japanese Harmony showcases a honey-like sweetness mixed with candied orange peel and white chocolate. Meanwhile, the Master's Select has slight bitterness with marmalade and dark chocolate. There are also two aged options – 17 years and 21 years. The former is complex and elegant with toffee, black cherry, and Japanese Oak, while the older one is a remarkable drop full of grace. Expect to enjoy sandalwood, honeycomb, and dried apricot on the palate, with a long, rich finish.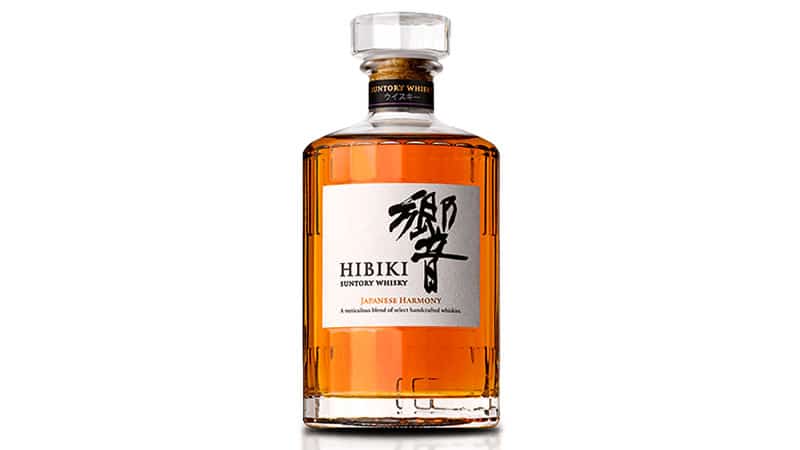 4. The Chita
The Chita distillery sits on the misty shores of the Chita Peninsula, in the south of the Aichi Prefecture. A combination of corn grain and continuous multiple-column distillation allows the distillery to make three kinds of whisky (clean, medium, and heavy). These are primarily used in the Suntory Group's other blends. However, The Chita Single Grain Whisky is the culmination of research and innovation. The bright gold color gives way to a mild and smooth dram with hints of mint and deep honey with a clean, clear finish. Its serene, subtle, and refined.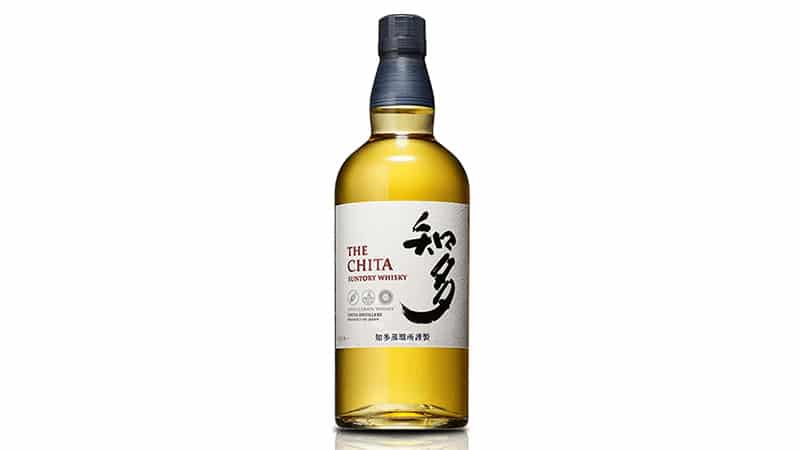 5. Kurayoshi
Matsui Shuzo owns Kurayoshi Distillery, which sits in the foothills of Mt. Daisen, in the Tottori Prefecture. The recipes use pure spring water to ensure the crisp cleanliness that Japanese whisky is known for. Then, the whisky ages in barrels made from Mizunara (Japanese Oak) and Sakura (Cherry wood). Despite being a small distillery, there are still five styles available in the range. The flagship is The Kurayoshi, with a balance of bitterness and sweetness with raisins, nuts, and vanilla hints. You can also get The Kurayoshi finished in sherry casks, which gives it notes of fruits and chocolate. There are also three aged whiskies. The youngest is the eight years, with a dried-orange-like flavor, while the 12 years is rich and malty with a slight smokiness. Finally, the oldest is the 18 year, which is multi-layered and balances sweetness with a spicy smokiness.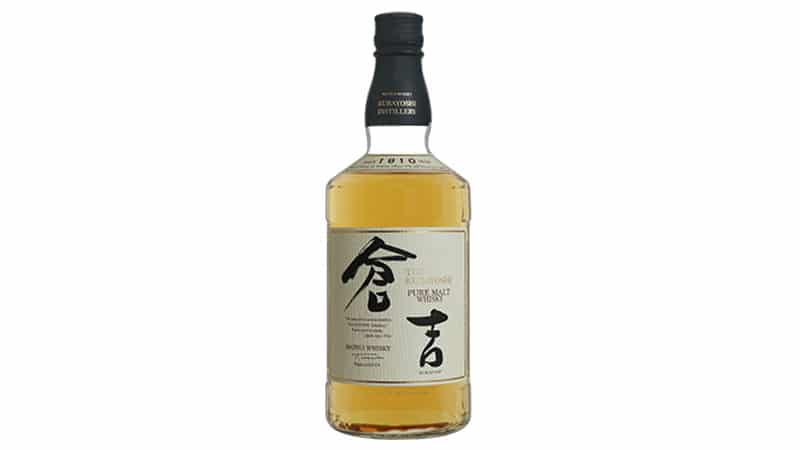 6. Tokinoka
Eigashima Shuzo owns The White Oak Distillery, which produces Tokinoka. It's the first company ever to receive a whisky production license in 1919. However, production didn't start until much later. The original blend has sweet notes on the palate, including white chocolate, floral malt, and maple syrup, with pink pepper on the finish. The second expression from Tokinoka is the Black. It uses a half-half blend of malt and grain whiskies, aged in bourbon, sherry, and virgin oak casks. The result is a rich, fruity whisky with notes of pineapple, mango, ginger, and black pepper. It also has a long finish with vanilla and honey. White Oak Distillery is one of the oldest family-run establishments in Japan and is located in the village of Akashi, in the Hyogo Prefecture. It's a small distillery, and production is limited, so grab a bottle when you see one.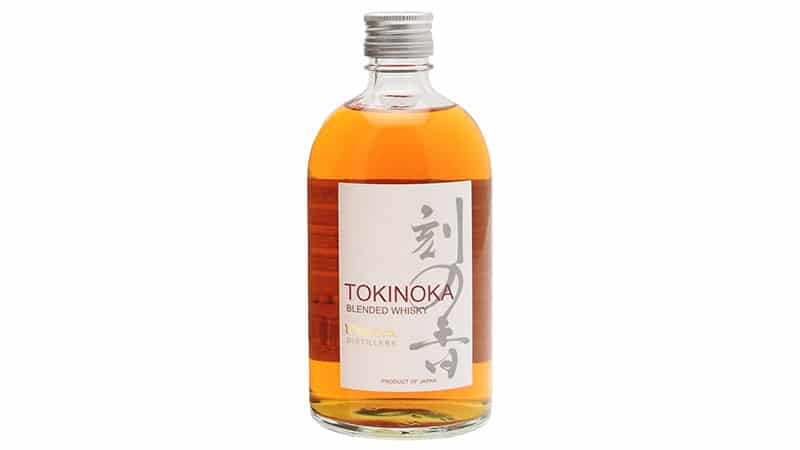 7. Yamazaki
The birth of Japanese whisky happened with the Yamazaki Distillery. It's the first and oldest malt distillery in Japan, located near Kyoto, where the Katsura, Uji, and Kizu rivers converge. The flagship Yamazaki whisky brand itself is the brainchild of the second Suntory Master Blender, Keizo Saiji, and is Japan's first single malt, launching in 1984. Select from four expressions in the range. The Distiller's Reserve is mild and fresh with raspberry, white peach, and coconut on the palate. Meanwhile, the 12 year is the youngest of the aged with coconut, cranberry, butter, and a long finish. If you're looking for something more decadent, the 18 year is an excellent choice with blackberry, strawberry jam, and dark chocolate with a long, spicy, smooth finish. Lastly, the dark mahogany hue of the 25 years is stunning. It's deep and complex mixing notes of marmalade, coffee, cocoa, and along.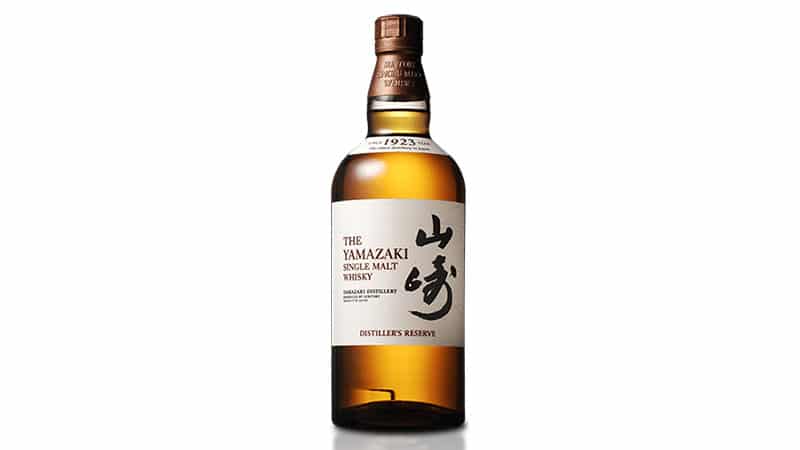 8. Nikka
Masataka Taketsuru is the founder of Nikka Whisky and learned the art of whisky-making with apprenticeships at multiple Scottish distilleries in the early 1900s. Upon returning to Japan, he opened Suntory's Yamazaki distillery with Shinjiro Torii before branching out on his own and launching the first Nikka Whisky in 1940. There are multiple brands under the company; however, Nikka Whisky from the Barrel and Nikka Coffey are the most well-known. The first uses single malt and grain whisky, which are married in multiple casks, resulting in a deep and rich flavor. The second has two versions – the Coffey Grain and Coffee Malt. Both are made in traditional Coffey stills; the world's first patented continuous still. Masataka learned to use these during his time at James Calder in Bo'ness. It helps the whiskies retain characteristics of the original ingredients and provide a rich, creamy texture.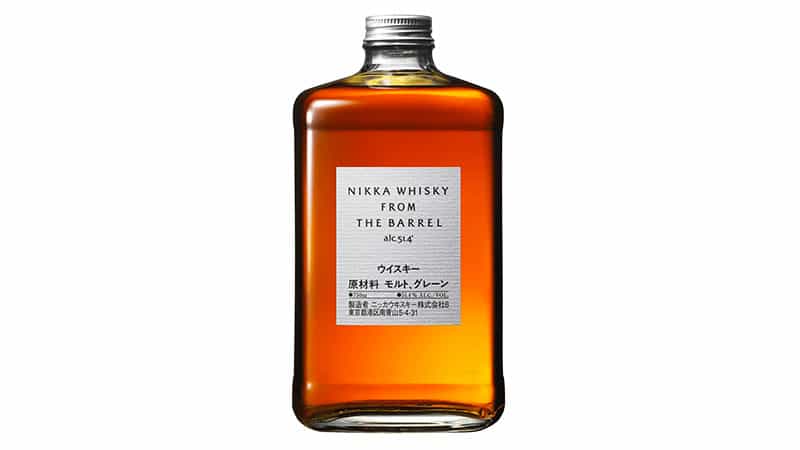 9. Ohishi
The Ohishi Distillery takes advantage of the Kuma-Gun region's exceptional rice to create its elegant and soft rice whiskies. Its currently overseen by Kazunori Oishi, a 6th generation Master Distiller. Koji rice is added to water and yeast and goes through two rounds of fermentation before distillation. It's then put into sherry or brandy casks and left to mature. There are nearly a dozen expressions in the collection. This includes the Sherry Cask with tasting notes of dried fruit, nutmeg, and Christmas cake, and a Brandy Cask, which is lighter and softer. Meanwhile, the Ten Year boasts apples and pear with a touch of florals, while the Islay Cask has a slight smokiness combined with marshmallow and vanilla. New releases on the way include a Madeira finished whisky, plus one aged for seven years using Banyuls casks.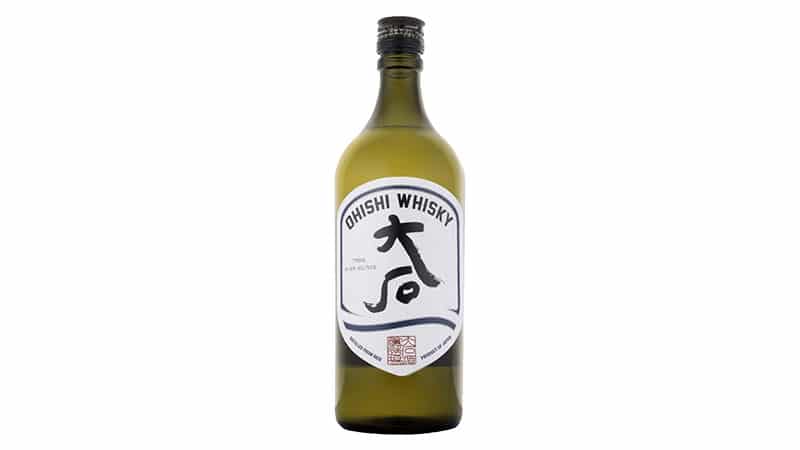 10. Yoichi/Miyagikyo
Yoichi and Miyagiko are the two distilleries owned by Nikka Whisky, producing the company's expansive range of beverages. However, they both also have their own single-malt whiskies that showcase the terroir of their respective regions. Miyagikyo sits in a valley in the Northern mountains of the Miyagi prefecture, at the junction of two rivers. It uses different distilling methods to produce malt whiskies, resulting in soft, floral characteristics. Choose from either the Miyagikyo Single Malt or the Apple Brandy Finished version. Meanwhile, the Yoichi Distiller was the first distillery of Nikka. It's located in Hokkaido for its similar environmental characteristics to Scotland. The malts made here are bold and robust, with refined peaty notes and a briny hint from the Ishikari Bay's sea breeze.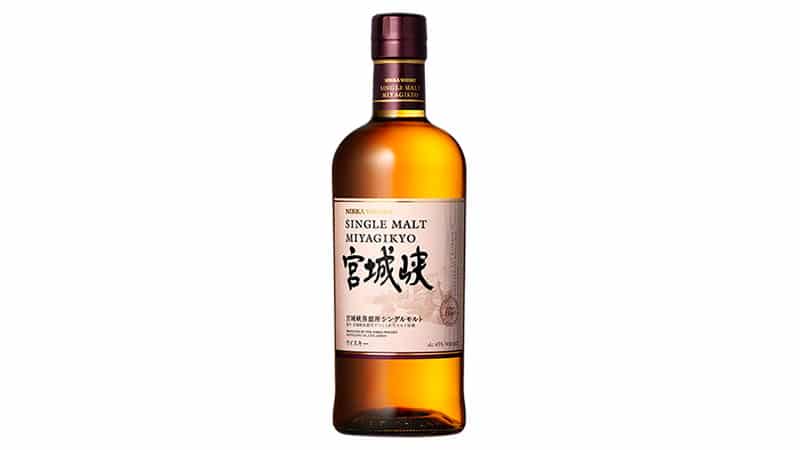 11. Chichibu
Chichibu is one of Japan's newest distilleries, opening in 2008. Ichiro Akuto, the grandson of the man behind the Hanyu distillery, is the founder. Located in a valley close to the city of Saitama, the combination of harsh winters and hot summers contributes to the maturation of these whiskies. While the company is still young, they've embraced innovation and experimentation with small batch production. However, this does mean there is limited stock, so it can be tricky to get your hands on a bottle. Most of the releases are under the label Ichiro's Malt or Ichiro's Malt & Grain, with dozens of options in limited supply on the market. One of the latest launches is the Ichiro's Malt & Grain 2020 Limited Edition Blended Japanese Whisky.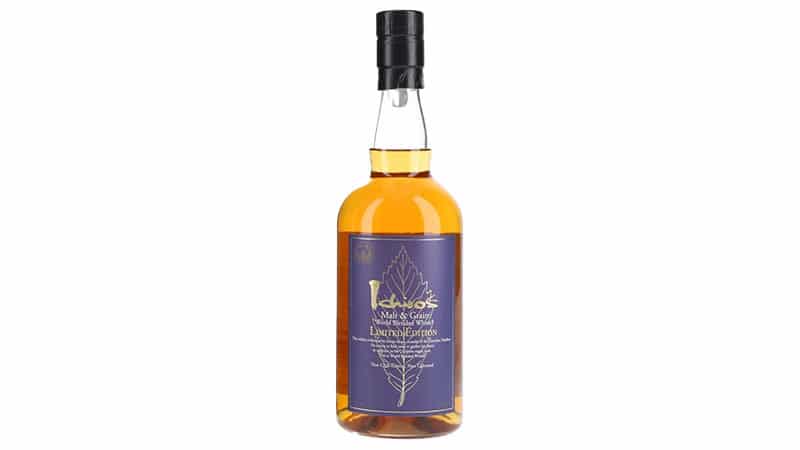 12. Mars Shinshu
There's a long history behind the Mars Shinshu whisky. The Hombo family, who owns the brand, started making whisky in 1960 at a purpose-built plant in Yamanashi. It was run by Kiichiro Iwai, who was Masataka Taketsuru's (of Nikka fame) boss when he did his apprenticeships in Scotland. Kiichiro used Masataka's notes on Scotch making to inform his decisions. In 1985, production moved to a new distillery at the foot of Mt. Komagadake in the Central Alps of Nagano Prefecture, where the high altitude ensures slow maturation. Despite a hiatus from 1992 to 2011, production under the brand is back up and running. The collection includes both blended styles and single malts. The Mars Iwai Tradition Japanese Whisky is one of the more accessible bottles, with a complex palate showcasing sweet peat, orange marmalade, and maple.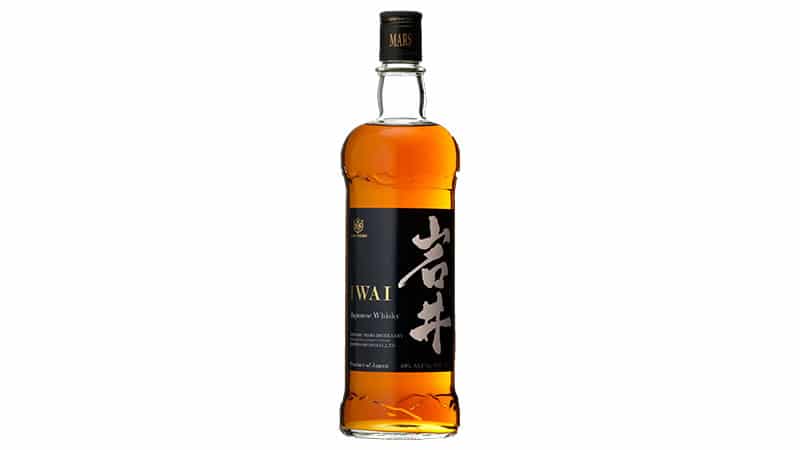 13. Akashi
Akashi is a sub-brand of the White Oak Distillery, owned by Eigashima Shuzo, which also produces the Tokinoka. This range is made by a Toji – a grandmaster in sake making. As such, there are sake-making methods incorporated into the process. Select from five expressions in the collection. There is a Single Malt, which is a blend of different ages and casks, including Spanish Cherry, American Oak, and Bourbon Oak. Consequently, it's deeply flavorful, with notes of spice and a peat-like character. Meanwhile, the other offerings are all blended varieties. The Original has notes of vanilla a pine nuts, while the Red ages in sherry casks for a medium-bodied result featuring dried fruit and vanilla oak notes. A limited-release Toji Blend boasts honey, chocolate, and pepper, and the Blue is fresh with hints of peat.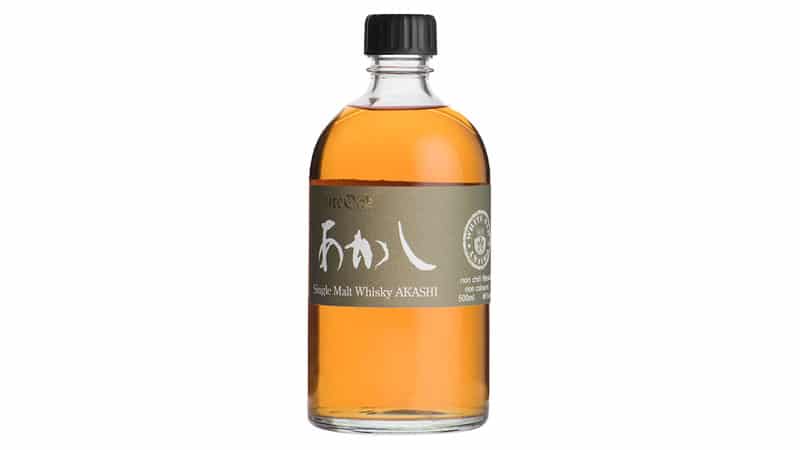 14. Kanosuke
Take in the beautiful views over Japan's longest white sand beach — Fukiagehama — from the Kanosuke Distillery. It only started operations in 2018 but is already award-winning and a producer for keen whisky drinkers to keep an eye on. The facility boasts three different shaped pot stills for increased production and variation. As a result, you get richer flavors and aromas. Currently, the collection has six expressions. New Born is from 2018 and uses non-peated UK malt and ages in American white-oak casks. Tasting notes include berries, salted dates, and honey. Meanwhile, the Single Malt Kanosuke 2021 FIRST EDITION ages for three years, resulting in soft woody hints of vanilla, cinnamon, and chocolate-covered candied orange peel. Finally, the NEW BORN Kanosuke Distillery Limited Bottle won third place in the Japanese Newmake Category at the 2021 Tokyo Whisky & Spirits Competition.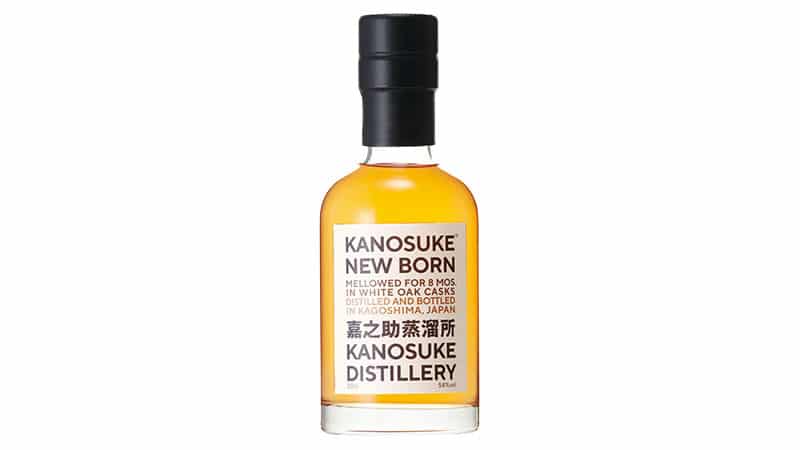 15. Enso
Water, flora, and the climate sets Enso whisky apart. Japan's pure waters add no mineral interference, while porous Japanese Oak barrels add flavor and character to every drop. Plus, the temperature fluctuations across the four seasons provide prime maturation conditions. The taste profile of Enso Japanese Whisky showcases a medium body with zesty tangerine and spice upfront, followed by a long and layered finish.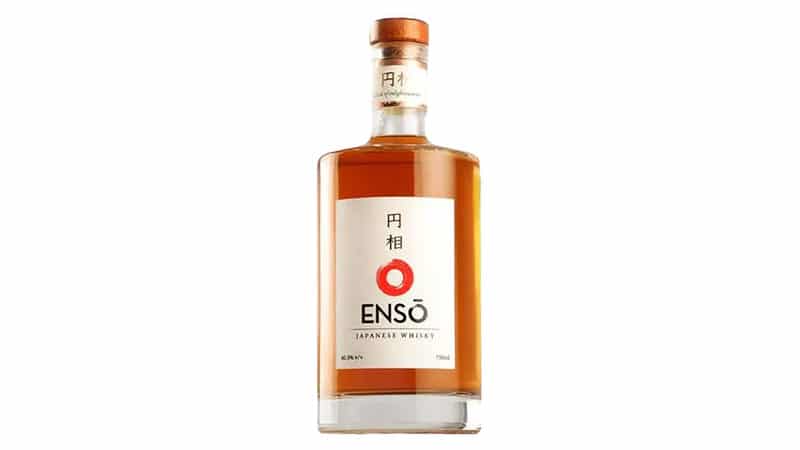 16. Sakurao
Established in 1918 in the town of Sakurao in Hatsukaichi, Hiroshima, Sakurao Distillery has over 100 years of knowledge passed down through the generations. There are currently three styles in the range. The first is the Sakurao 1st Release Cask Strength. This single malt is dark amber with notes of sweet vanilla and smokey undertones, with just a hint of the nearby Seto Inland Sea on the nose. Secondly is the Single Malt Togouchi. It boasts unique characteristics as the barrels age in a disused rail tunnel that carves through the forested mountains for Mt Osorakan and Mt Shinnyu. Time here lets it absorb the scent of the natural environment for a whisky with notes of fresh apples, sweet marmalade, and apricot. The final offering is the Togouchi Blended Whisky, which comes in various ages and finishes, including both a beer and sake cask finish.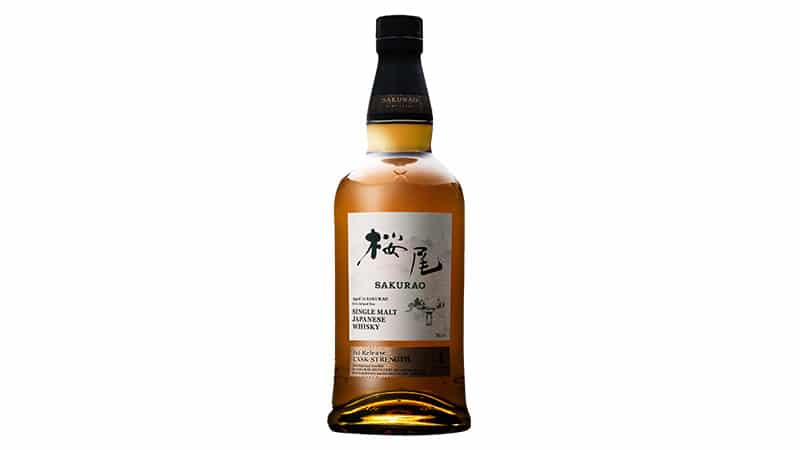 17. Hatozaki
Hatozaki whisky comes from the Kaikyo Distillery, which is part of the Akashi Sake Brewery. Master Distiller and Blender Kimio Yonezawa runs the facility, driven by boundless curiosity. The distillery sits at the coast of the Seto inland sea, providing excellent aging conditions. Plus, it has access to a range of barrel styles, including American oak, Japanese Mizunara oak, and Sakura cherry wood. The Hatozaki whisky takes its name from the oldest stone lighthouse in Japan. It's an easy, elegant, and smooth drop that comes in both a Blended and Pure Malt Small Batch. The Blend boasts delicate floral notes, while the Malt is rounded with malted cereals, dried fruit, and an aromatic honey finish.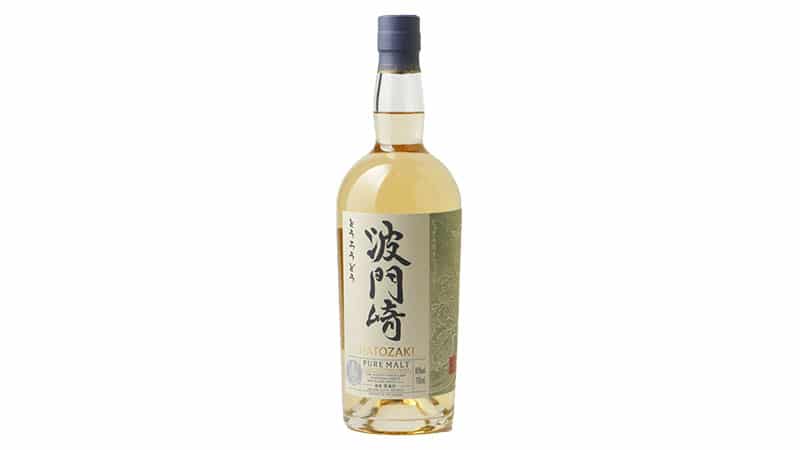 18. Yamazakura
Yamazakura combines the Japanese symbol for mountain "yama" with the symbol for cherry trees "sakura." It's a recognition of ephemeral beauty. There are two expressions in the Yamazakura collection that comes from the distilling company Sasanokawa Shuzo, based in Koriyama, Fukushi. It's one of the oldest sake breweries in northeast Japan and relatively recently expanded into spirits. The first offering is the Fine Blended Whisky, a mix of four grain and malt whiskies aged in Bourbon casks. It's rich and complex. Then, the other is the Pure Malt Whisky, a mild, drinkable option, with desserts on the nose and dried cherries, creamy vanilla, and macadamia nuts on the finish.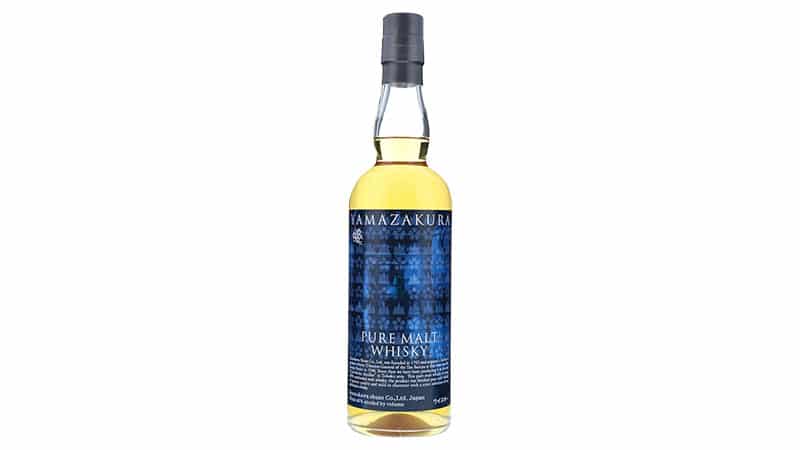 19. Kaiyo
If you're looking for a truly unique Japanese whisky, then Kaiyo is an excellent option. There are a few things that set this drop apart. Firstly, it uses bespoke Mizunara Oak barrels, known for imparting a sweet and spicy flavor profile. Secondly, Jeffrey Karlovitch is the Master Blender and has been bringing a wealth of knowledge and experience to the brand for over ten years. He's even Keeper of the Quaich, an honor bestowed on those who've made exceptional contributions to the world of whisky. However, the thing that really sets Kaiyo apart is sea voyage aging. Once the barrels are full, they embark on a three-month sea journey from Osaka, where the movement, temperature variations, and air pressure changes contribute to maturation. The result is an intricate and complex product. Choose from three core bottles and two limited release series.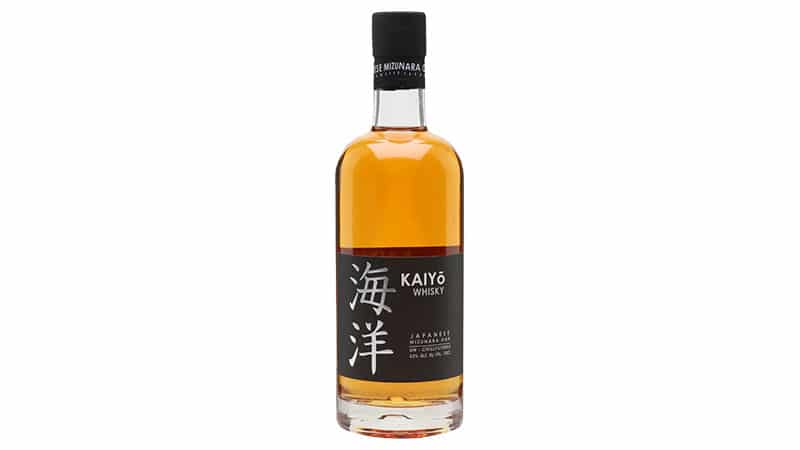 20. Tenjaku
Fertile lands surround the distillery that produced Tenjaku. It's located in the Fuefuki, in the eastern part of the Kofu Basin in Yamanashi Prefecture, where it has access to the waters that flow from the Misaka mountain range. The water is drawn from 250 meters below and filters through volcanic rock, giving it unrivaled purity. Choose from two expressions within the range. There's the original blend that combines malt and grains for a balanced and harmonized taste. You'll find pear and dried fruit on the nose with a slightly spicy, long finish. Additionally, there's a Pure Malt option too. It's a smooth blend of various aged malt whiskies that present green apple, and fresh herb aromas, with vanilla and woods that linger on the finish.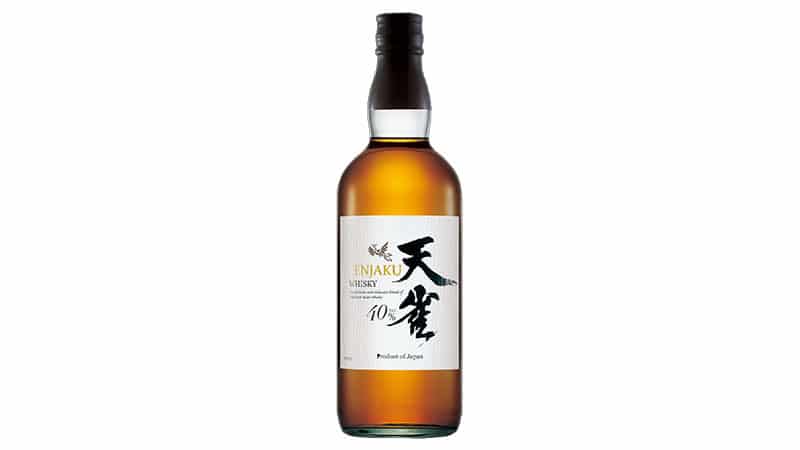 History of Japanese Whisky
Whisky has been around in Japan since the 1800s; however, it's not been widely available in the west until recently. The story of commercial Japanese whisky starts with two men — Masataka Taketsuru and Shinjiro Torii. Masataka studied distilling and whisky-making in Scotland after WW1, while Shinjiro had an alcohol import business. They joined forces and opened the Yamazaki Distillery under the company name Kotobukiya. However, disagreements saw them part ways, with Masataka starting his own company, Dai Nippon Kaju. Eventually, Kotobukiya became Suntory as we know it today, and Dai Nippon Kaju is now Nikka. There are now more producers in the industry; however, Suntory and Nikka dominate the market. Awards in global competitions during the 2000s saw Japanese whisky take off as a worldwide sensation, with demand for this delicious drop expanding exponentially.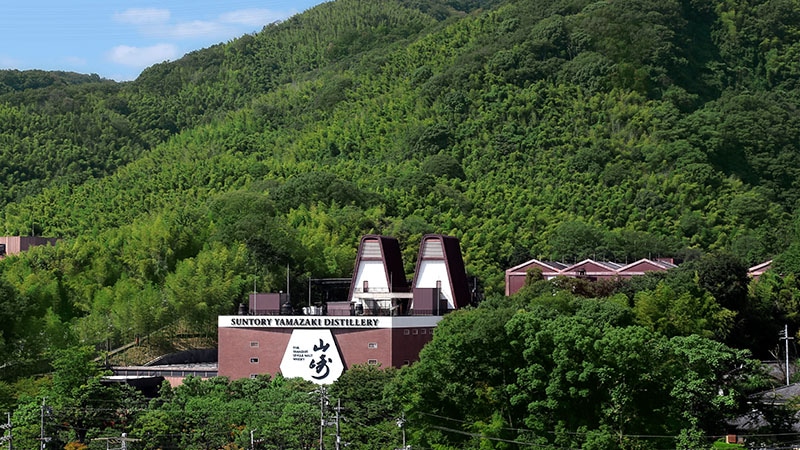 How Japanese Whisky is Made
While the distilling methods for Japanese whisky are similar to Scottish methods, there are some differences. In Scotland, it's not uncommon for companies to trade distillates to create various blends. However, with much fewer distilleries in Japan, this isn't an option. As such, it's not unusual for a single distillery to produce a variety of distillates in-house. It fosters increased self-reliance and mastery of craftsmanship and expertise in blending. Until recently, there have been few legal definitions for Japanese whisky, meaning some less-scrupulous suppliers simply import whisky and bottle it in the country. As of February 2021, the Japan Spirits & Liqueurs Makers Association (JSLMA) introduced a new set of rules for labeling a spirit as "Japanese Whisky." These rules are much more stringent and similar to the Scotch Whiskey labeling requirements.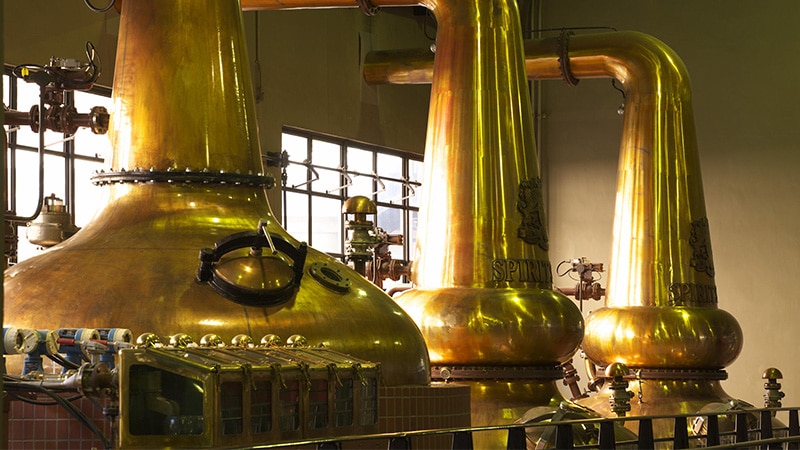 How to Drink Japanese Whisky
Japanese whisky is all about refined taste, rather than a particular style like Scotch Whiskies. As such, you'll generally find lighter, milder, smoother blends that pair excellently with Japanese cuisine. A simple take on drinking whisky is the best approach. Neat and on the rocks is ideal; however, if that's a bit intense for you, a Highball is also excellent. Pour chilled whisky over ice, stir it, and add chilled soda water in a three-to-one ratio, garnishing with a twist of lemon or grapefruit. You can also substitute soda water for chilled, filtered water. While drinking it like this gives you the best access to the nuanced flavors, Japanese whiskies still work well in cocktails like an Old Fashioned or Tokyo Sidecar.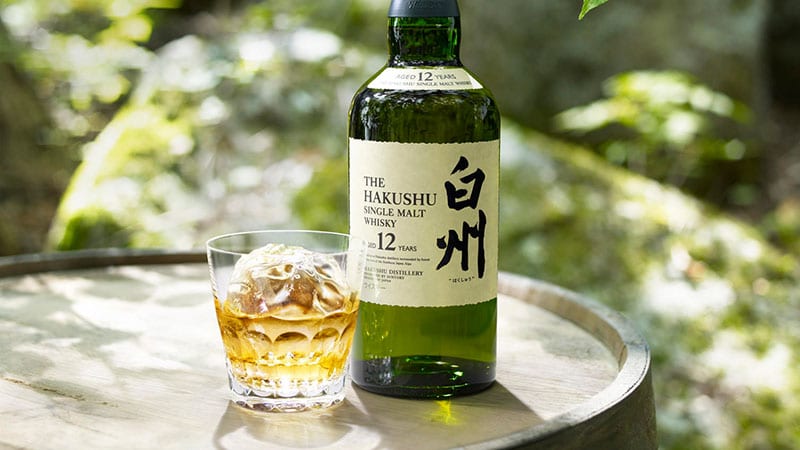 Where to Buy Japanese Whisky
Limited production and high demand can make it trickier to get your hands on a delicious bottle of Japanese Whisky. Large retailers will typically have access to stock; however, smaller bottle shops that boast specialist ranges will also generally curate a reasonable selection. It's also much easier to find varieties from larger brands like Suntory and Nikka than smaller, independent distilleries. For these smaller brands, plus rare and limited edition bottles, searching online will have the most success but expect to fork out some decent cash for these releases.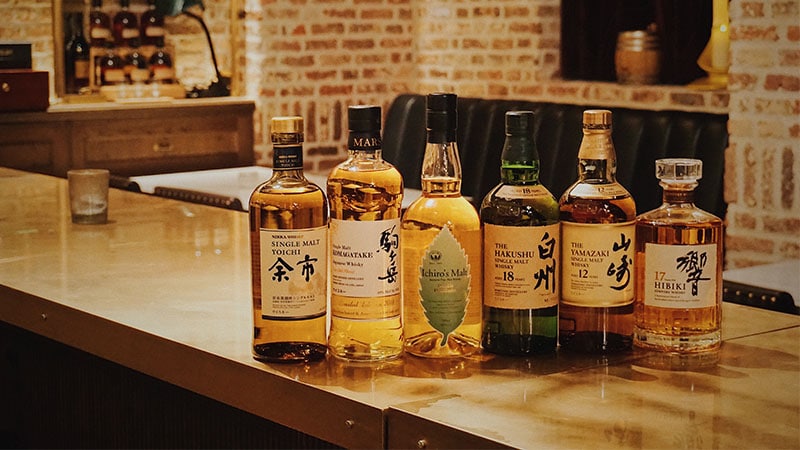 FAQs
What is the best Japanese whisky?
Most Japanese whiskies tend to be excellent. However, for a sure bet, opt for the Yamazaki 12 Year, Hakushu 12 Year, Hibiki Japanese Harmony Whisky, or the Nikka from the Barrel.
What is different about Japanese whisky?
Japanese whiskies focus on refined flavor profiles that pair well with food. There is less ability to trade distillates, so many brands produce variety in-house, focusing on expert craftsmanship and blending. Finally, the purity of the water in Japan is renowned for giving each bottle a clean, crisp taste without interfering with the flavor profile.
Why Japanese Whisky so Expensive?
Japanese whisky is expensive because there is a limited supply but huge demand. The popularity of this spirit has taken off since the early 2000s, but there are so few distilleries producing, making it challenging to keep up with demand. More prominent brands like Suntory and Mars offer more affordable bottles, but they're likely to be younger blends rather than aged single malts.
Is Japanese Whisky better than scotch?
Both Scotch and Japanese whisky should have a place in your liquor cabinet. Each offers something different, and which comes down to personal preference. Scotches tended to be more intensely flavored with emphasis on various styles like peated. They also hold their own in a cocktail. In contrast, Japanese whiskies are overall more subtle and refined and really well suited to foods, especially Japanese cuisines like fresh sashimi and warm ramen.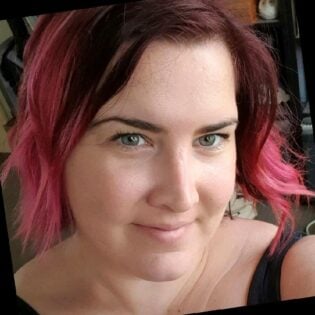 Alexandra Linde is an experienced writer holding a bachelor's degree in Journalism. She is the owner of Alexandra McKiterick Creative and has expertise in travel, fashion, fitness and lifestyle. Alex has previously written for Flightcenter, Travello, and Backpacker Deals.
SUBSCRIBE TO OUR NEWSLETTER
Subscribe to our mailing list and get interesting stuff and updates to your email inbox.