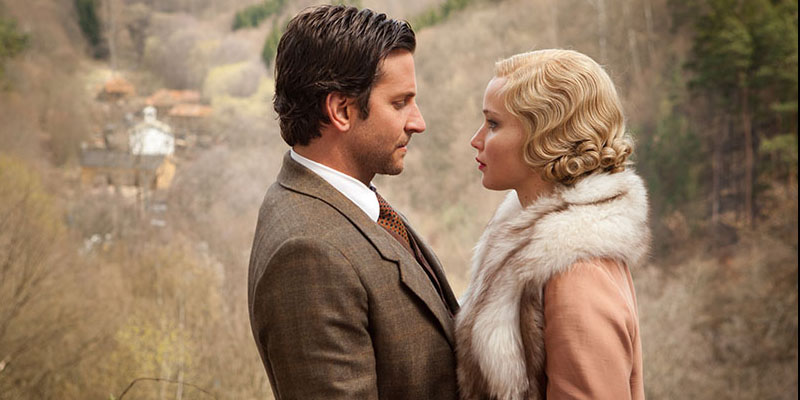 No matter where you are in the world right now, put down your coffee, pen, crayon or cat and consider the following scenario. You're a costume designer that specialises in film. One fair evening, you find yourself sitting on the sofa, minding your own business when the phone begins to ring. You waltz on over and raise the handset to your ear. Academy Award-winning director Susanne Bier is on the phone, and she wants you to work on her upcoming film, 'Serena'. More specifically, Bier wants you to design the costumes for the film's leading duo. And it just so happens that the roles in question will be played by two of Hollywood's hottest young things: Jennifer Lawrence and Bradley Cooper. While this scenario may be fictional for most, it was a reality for Dutch-born costume designer, Signe Sejlund. We sat down with Signe to ask about her role as the costume designer for 'Serena', the design process and of course, what it was like to work with J-Law.
Hi Signe, thanks for taking the time to talk with us. So, how did you start a career in the costume design business?
At an early stage in life, I discovered that I always looked at people. You can go through life and not pay attention to detail, or you can see and remember everything. I always focus on colour, form and detail, and have a huge interest in fashion. When I was in my early 20s, I had friends who went to the film school, and it was where I first made acquaintance with the actual costume work. I felt I was in the right place right away.
We've heard that you have collaborated with Academy Award winning director Susanne Bier in the past, and recently joined her to design the costumes for Jennifer Lawrence and Bradley Cooper in the upcoming film, Serena. How did this opportunity come about?
Susanne and I have worked together for years and know each other really well, and each time its been a great pleasure working together. I was obviously very happy when she asked me if I would design the costumes for Serena. It was a dream job.
When researching for the film, where did you start? What were your main sources of inspiration?
I researched the work of artists from the same period, the clothes they painted and what they wore. Photography, paintings, and music were my inspirations. All these art forms captured the essence of the era that was depicted in the costumes.
We can imagine that Susanne had a strong vision for the main character, Serena. How did Susanne describe Serena's 'look'?
We have a very good working relationship with Susanne, she often lets me come up with my own ideas before she even says anything. At the same time, she has a clear idea of the direction she wants to take. Susanne wanted Jennifer to look super sexy, attractive and strong. It was not a common description for most women in the late 20 ́s.
Did Jennifer Lawrence have any creative input into the designs?
I always listen to how the actors perceive their character. We found the agreement really quickly. A lot of things can change along the way, the deeper the connection of the actor with the role, the more creative options I have to explore in the costume design. Everything is got to work well together.
Jennifer is seen gallivanting around in quite a few outfits throughout the film. Which was your favourite and why?
Ha ha ha …..good question. I ́m crazy about all of them. I think it ́s great that we see Jennifer in both the evening dresses and work wear. That ́s life, right?
You also designed the costumes seen on Bradley Cooper throughout the film. Did you find it easier or more difficult to come up with designs for Bradley's character?
Bradley shared some pretty good ideas with me from the start. It was a great pleasure to work with him as well as Jennifer.
What was the most exciting thing about working on Serena?
It was in every way a truly wonderful film to make. I love the period, the late 20 ́s and the way in which Susanne works.
Do you have any plans to team up with Susanne in the future?
I actually already did. We just did " A second Chance ". It is a contemporary drama that takes place in Denmark.
 And I have more future plans with Susanne.

In your experience, what is the biggest misconception people have about your job?
People often do not know that a costume designer ́s work is also about analysing a story, fabric treatments, dies, stitches, history and putting it into a concrete visual material. Also, most people can't imagine all the hard work behind it. It is not entire glamour.
And finally, do you have any advice for up and coming costume designers? Or advice for anyone that wants to get into the designing game, but doesn't know how?
Just do it…..There is no book of answers. And always keep your eyes open.
Serena opens in cinemas on November the 26th.
SUBSCRIBE TO OUR NEWSLETTER
Subscribe to our mailing list and get interesting stuff and updates to your email inbox.