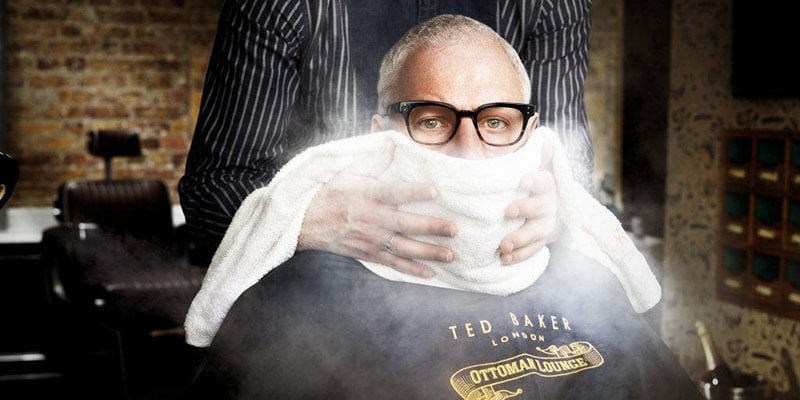 The Ted Baker brand is not only internationally acclaimed for its classic silhouettes and colourful aesthetic, but also for its unfailing superior quality. With a high-profile clientele (Kate Middleton, Olivia Palermo and Amal Alamuddin to name a few) and particular transatlantic charm, the brand has emerged as a design house heavyweight, flourishing from its modest late eighties beginnings. An amalgam of classic meets contemporary, the brand is synonymous with definitive British style with mischievous, unapologetic twist.
We were fortunate enough to interview Ray Kelvin, the founder and creative dynamo behind the Ted Baker brand. With his distinctive approach to fashion and idiosyncratic inspirations, he has established a brand which is not only worthy of international recognition but one which is esteemed for its inimitable reinventions.
There is an undeniable fun and quirkiness attributed to your label, not only in your apparel but also in your campaigns. If you could describe your aesthetic in 5 words, what would they b
1.Quality, 2. Details, 3. Timeless, 4. Enigmatic, 5. Discerning
What have been your weirdest and wildest sources of inspiration for your brand and design directions?
I am fortunate to have a great design team who always inspires me. Great ideas can come from almost anywhere, but a lot of my best 'eureka moments' have come whilst immersing myself fly-fishing in the calm waters of Salisbury, England. I love it as it gives me time to think about everything I'm involved in and enables me to put my thoughts in order.
Ted Baker was part of the Fashion Aid event this year; tell us about your involvement in the event.
Ted showcased the key trends from our SS15 Pinch Me collections. It is bright, punchy and full of print, texture and colour for both men and women. We are so honoured to be part of the Fashion Aid 2015 event, with proceeds going to the Leukaemia Foundation and their Building of Hope project.
Describe a day in the life of Ray Kelvin.
No day is ever the same here at Ted, which is what makes it such a fun place to be. You could be in meetings with suppliers, press or the design team or you could be in another city/country opening a new store. It's never boring for sure.
Who does the Ted Baker brand aspire to dress?
I design for my customers, not for prestige or comparison with other labels. So it's about delivering what they want: outstanding quality, uniqueness, innovation, attention to detail and twice the quality at half the price.
What is the typical design process like for the Ted Baker team?
The design team at Ted work several seasons ahead of what is available to buy in stores. They are constantly inspired by the world around them, creating bespoke prints in house and using the best quality fabrics, great cuts and a great attention to detail to which Ted is known for.
The Ted Baker brand is inspiringly fun, but there is also a classic appeal to your apparel and accessories. How do you strike an appropriate balance between classic and contemporary?
From subtle embroidered details in the clothing to amusing notes on the packaging, everything that bears the Ted Baker name always offers absolute quality and that little bit more – something that our customers have grown to love and expect from a Ted design.
How would you describe the current British fashion aesthetic?
British style is about layering, precise fit and tailoring, something we take great pride in at Ted Baker. The secret is the ability to look 'put together', even on the casual days.
What are the key trends Ted Baker has in store for menswear and women's ranges, respectively?
This Spring/Summer season is all about bursts of colour. For womenswear, it's about bringing your outfit to life with bold prints and adding that extra element to your look with strong textures and vivid hues. It's out with the micro-prints and in with the full bloom prints on pastel background in dresses and skirts.
Do you see any unexpected or surprising endeavors for the future of Ted Baker?
Ted has always got something up his sleeve and there are always adventures on the horizon. Be it a store in a new destination, an innovative digital activation or the introduction of a new range. Ted is always ten steps ahead.
SUBSCRIBE TO OUR NEWSLETTER
Subscribe to our mailing list and get interesting stuff and updates to your email inbox.