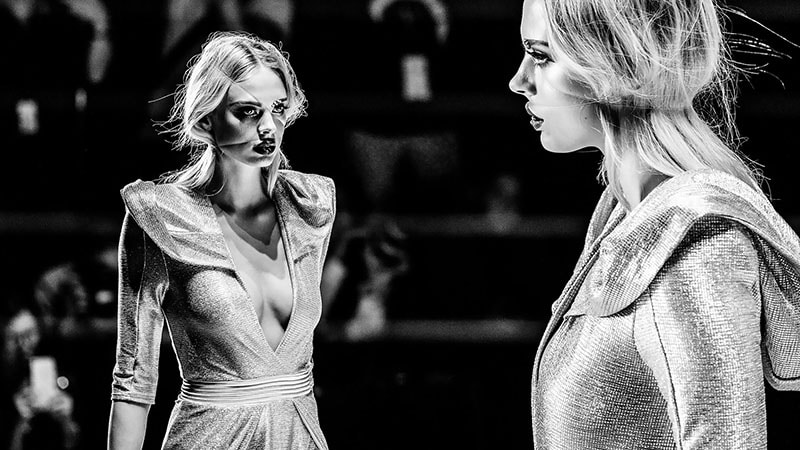 Brought to you by Redken Australia
This week, Carriageworks in Sydney has transformed into a bustling hub of fashion and fun for Mercedes-Benz Fashion Week Australia (MBFWA). While models strut their stuff on the runway, backstage there is a busy and highly-skilled team of professionals working hard to create the incredible looks which make MBFWA a world-class event. Charged with creating the perfect hairstyles to compliment and complete runway looks from some of Australia's most prestigious designers is the remarkable team from Redken.
As official Redken ambassadors at MBFWA, TheTrendSpotter was granted exclusive access to chat with the Redken Hair Directors about the looks they have created for this year's shows and how you can have runway-ready hair at home. Australia's top stylists and hairdressers, Richard Kavanagh, Jon Pulitano, Philip Barwick, Dmitri Papas and Paloma Rose Garcia dished out the goods on styles, trends, hair care, products and more so that you can have your best hair yet.
Philip Barwick | Muse Hairdressing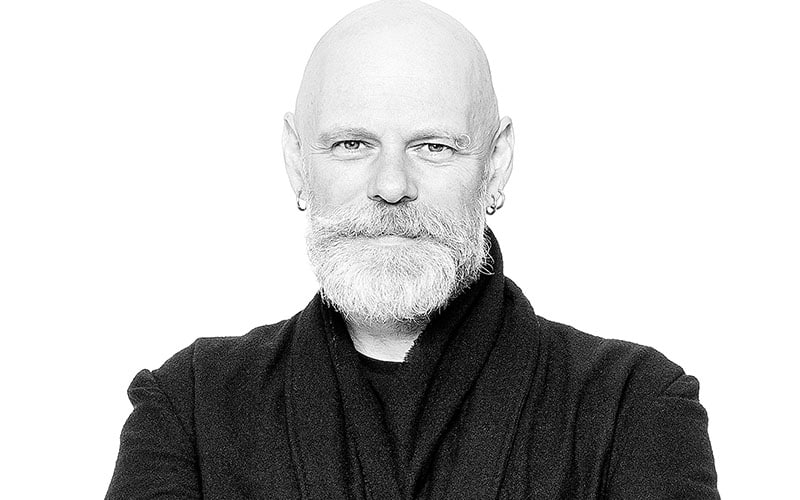 Which designers are you working with for MBFWA and how have you gone about deciding upon looks for them? Tell us about the creative process and working with the designers, models and hair stylists.
I'm happy to say that, this year, I'm working with some familiar friends and some new ones including Bondi Bather, Raffles College of Design and Swarovski. Creatively the motivation behind each designer can be very different with some developing a literal character to embody the new season and others drawing upon personal experiences to drive their creativity. I love the models on our shows. They breathe life into the creative vision and they are the reason we all love working backstage. They are the first viewing of fashion's newest direction. Our dedicated Redken Session Styling Team makes the actual hair magic happen. It's thrilling to work with such a skilled and passionate group of artists. The team turn up at dawn and work until after dark. The pressure backstage can be overwhelming but these guys can deliver runway-perfect looks in as little as 15 minutes. Respect!
How do you see these looks translating into general hair trends?
Redken presents the most coveted hair looks on the most photographed runways around the globe. For our clients, it's not always about replicating the trend but more so, recreating an element of it to create modernity. One of the most important things we do is teach our valued clients how to recreate the season's new looks with the correct techniques and products in the comfort of their home. That's where the real translation is!
Dmitri Papas | Papas + Pace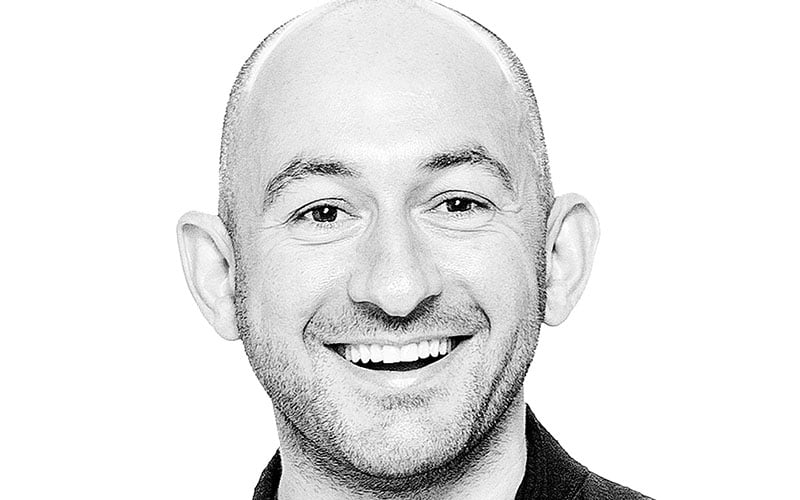 How difficult is it to create matching runway hairstyles on models with different hair types? What are your tips for achieving some of your favourite MBFWA hair looks for girls with different hair types?
Creating runway-ready hair is not that difficult. The key is prepping the hair with professional products before you start. Runway hair usually only needs to last for about 2-3 hours for an average length show. Some models will usually do 3-4 shows back to back, so you can imagine how much product is in their hair by the end of the day. If you get the base right, the maintenance becomes so much easier.
If I want a soft, beautiful blow dry or an unstructured look, my go-to products are from Redken's Pillow Proof collection. This range is exceptional for protecting the hair from any heat up to 230 degrees as well as enabling a faster and more seamless blow dry.
If I'm creating a stronger look, I will add Redken's Rootful 06 Root Lifting Spray to the hair. This product controls the hair without leaving it feeling sticky or stiff. Another product I use regularly is Redken's Pillow Proof Two Day Extender Dry Shampoo. This backstage essential absorbs excess oil, refreshes, and can be used to re-volumise and re-texturise the hair.
Can you share the secret with us on how models keep their hair in such good shape despite all the styling? What is the best reparative/hydrating REDKEN product?
I've found that models who have the best hair condition make sure to keep up with regular trims and adhere to a strict hair care regimen when they aren't working the shows. You can't go past a healthy lifestyle and a great selection of products to keep your hair in optimum condition. If I had to recommend a product that is going to make a difference for most hair types, it would be Redken Diamond Oil Deep Facets Mask. This baby is enriched with apricot, coriander, and camelina seed oils to replenish, strengthen and create multi-faceted shine.
Jon Pulitano | Headcase Hair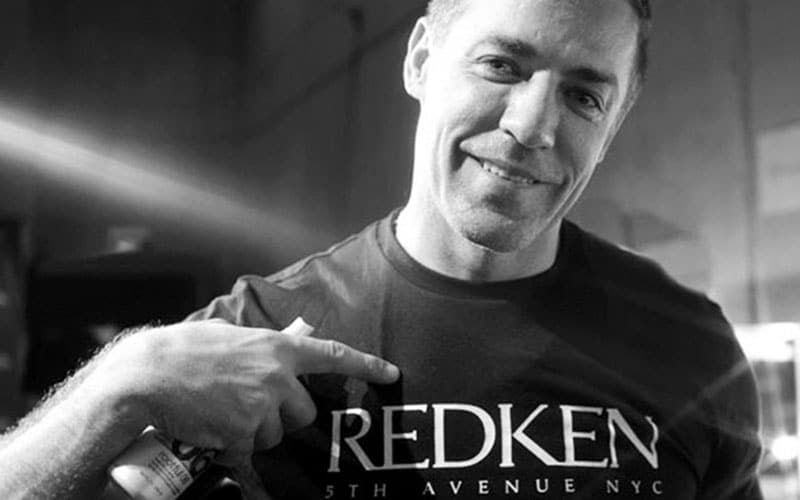 You have a lot of experience in the industry and must have tried too many hair products to count. What's your favourite products that you use yourself?
My favourite hair care products are Redken Frizz Dismiss Shampoo and Conditioner. This smoothing duo creates ultimate smoothness with enviable shine. Redken Shape Factor 22 Sculpting Cream-Paste is my go-to for creating weightless definition and texture.
Fashion and hair work together on the runway. Do you have any tips for readers on choosing a haircut to match their fashion sense?
Yes, be sure to book a consultation with your professional stylist. Discuss your lifestyle and wardrobe (preferred silhouettes and colour palettes) so your stylist can consider these elements when browsing the best styles to compliment your face shape, complexion, height and body shape. Celebrate your individuality!
Richard Kavanagh | 2016 Session Stylist of the Year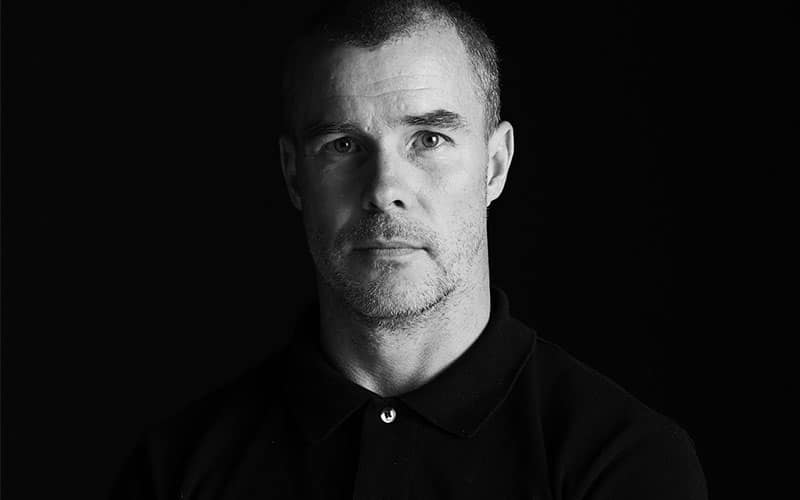 What are the latest hair trends that you've been spotting?
Two key looks are trending heavily globally at the moment. The first is anchored by the resurgence of the individual. Girls with curls are rocking their natural texture. Some are showcasing strong shapes with short bangs or feminine layers and others brave buzz cuts! The other key trend we are seeing is punk-inspired. Rather than a retrospective rehashing of the punk aesthetic, it's more of an individualistic 'anything goes' type of punk attitude. This translates into a variety of looks depending on the individual. Whatever the look, the new punk is lawless and truly anti-trend.
What are your tips on re-creating these looks at home using REDKEN products?
Embrace your individuality with a strong haircut and colour that makes your skin glow. Refine curls with a curling iron or wand wrapping the hair in random sections and directions for a more natural look. Lightweight products that add moisture are great for curls. I recommend Redken's Curvaceous Curl Refiner for soft control with bounce, or the new Curvaceous CCC Spray Gel if you have fine hair and want to refine frizz and perfect curls. If you're rocking a new haircut and want to keep your style fresh try Redken's Pillowproof Two Day Extender Dry Shampoo to absorb oils and extend your style beyond day two. If you want to create a style with lasting volume, try the new Redken Triple Take 32 Extreme High-Hold Hairspray. It has a super cool tri-mist diffusion system that creates a finer mist with uniform coverage.
Matthew Jones @ Oscar Oscar, Paddington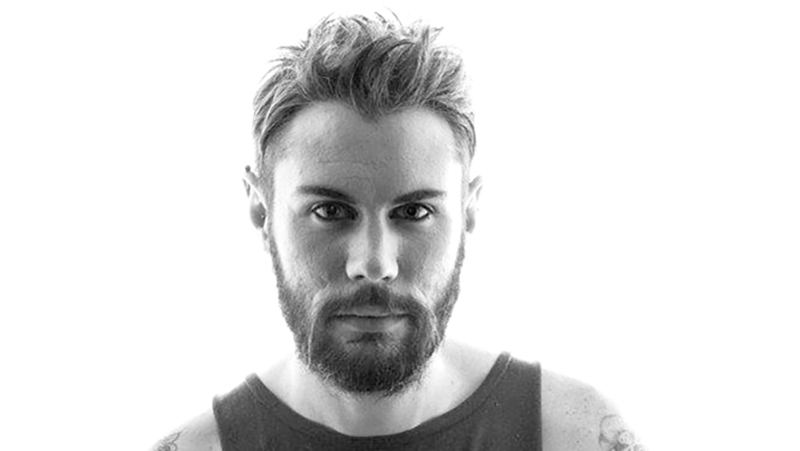 Bobs, lobs and all kinds of short hairstyles have become very popular for women. How long do you think the trend will continue? What REDKEN styling product is best for shorter styles?
Perfect, 'mermaid' hair has been replaced by effortless 'lived-in' hair. The look is still glamorous but the mood is undone. Shorter hairstyles will continue to be popular but we can expect to see a variation in length as the trend evolves. Presently, women are now growing out their short 'Bingle' bobs and opting for a bit more length to play with.
Applied to damp hair and allowed to dry naturally, Redken's new PILLOW PROOF Blow Dry Express Treatment Primer creates an effortless nude look on shorter styles. WIND BLOWN 05 Dry Finishing Spray and new BEACH ENVY Wave Aid create a lived-in, undone mood and both products provide flexible movability.
Can you give us the inside scoop on what the next big hair colour trends will be?
As the winter season approaches, rich, natural looking colours take centre stage. The new Redken Blonde Idol Free Hand Creamy Lightener is used to create personalised hair colour results which reflect individual personality with techniques ranging from Babylights, sombre to Balayage, creating beautiful soft, subtle dimension for effortless movement and a natural feel. Redken's new EXPRESS COLOR Glossy Locks service is the ideal way to obtain fast colour gloss with multi-faceted shine.
SUBSCRIBE TO OUR NEWSLETTER
Subscribe to our mailing list and get interesting stuff and updates to your email inbox.