By simply liking and following their favourite Instagram celebrity, the savvy consumer has the capacity to dictate trends. Fashion is moving faster than ever before, with slogans from the latest hit songs being printed on t-shirts before the artist is even considered for a Grammy nomination. Leigh Gallagher is a senior trend forecaster for one of Australia's leading youth apparel brands Supré. It's Leigh's job to know what you want to wear next season before you even know it, whether you aspire to 'Athleisure,' 'Grunge-Lite,' or any other style tribe.
The Cotton On Group hired Gallagher to harness the growth of Supré as one of Australia's prominent youth fashion brands. Supré started over three decades ago and was acquired by the Cotton On Group in 2013. Through change and reinvention, Supre has now increased its relevance to the youth fashion market by making technology and social media an integral part of its strategy. With a background in fashion design stemming from the high-end Italian label 'Fiorucci' and having worked with English high-street labels New Look and Matalan over nine years, Leigh's job at Supré to forecast, identify and be on the pulse of emerging trends on a global landscape.
Undoubtedly Leigh's breadth of experience and understanding of global trends and influences will prove invaluable to the Cotton On Group's strategy and brand currency. We sat down with Leigh to talk about the latest trends and inspirations, the future of design, and how it is that she knows what we want before we do it.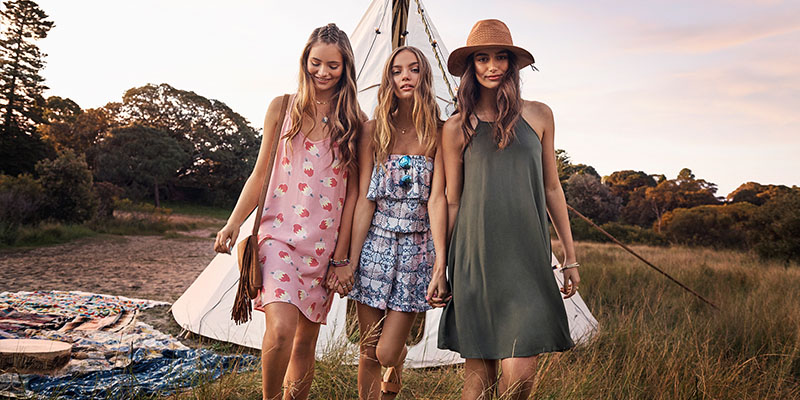 Leigh, you are a trend forecaster for Supré. Tell us about what you do on the daily basis.
Every day is different, it's like being on a rollercoaster, as no two days are the same, but I wouldn't change it for the world! I thrive off the speed at which we put ideas to work, and the results are amazing! I might be traveling around the world for colour and trend inspiration one week, in the middle of a bustling fabric market the next, or sitting in my pj's researching on my iPad! Research plays a huge part in my role, and I'm very lucky to get the opportunity to travel – I can't complain…well, except maybe about the food on planes and long waits at airport security queues and lounges, luckily they're great places to take pictures of people around me and read trashy celeb mags!
You were born in the UK, and before you started your job with Supré, you worked for English high-street labels such as New Look and Matalan for nine years. In your opinion, how does the Australian market compare to the UK market in terms of consumption and attitude toward trends?
I worked as a Fashion Designer for the high-end Designer label 'Fiorucci' in Milan before deciding to become a commercial designer for Matalan and New Look and freelancing for fast fashion retailers on the UK high street. Five years ago, I decided to relocate and pursue my dream job! I was very fortunate that my role as a Designer then evolved into a Trend Forecaster for Suprè.
The UK market does differ from the Australian market. I feel purchases made in Australia are mainly driven by lifestyle. There is more of a necessity to buy an item, as it has a purpose, rather than just a disposable fast-fashion piece to wear once on the weekend, spurned by an impulse buy, which I experienced more of in the UK.
There is an underlying casual Australian style that customers like to stay true to, that fits into their lifestyle, and they can always update with key pieces. I don't think the Aussie consumer tends to dabble in trends as much as they do in the UK. British consumers have a tendency to buy into a trend from head to toe. The Aussie customer seems to be a lot more fashion savvy; they understand the trend but know what key pieces they only need to purchase and wear to interpret it without trying too hard.
The population of the UK is also much higher than Australia, so competition is fierce between high-street retailers and e-tailers trying to target this huge customer base. I feel this sometimes leads fast-fashion retailers/e-tailers in the UK to go deep into trends, trying to cater to all the different consumer tribes instead of focusing on developing their brand to cater to their target consumer. This can lead to over-optioned stores and an overwhelming online shopping experience for the customer due to the sheer amount of product options and new arrivals to browse through.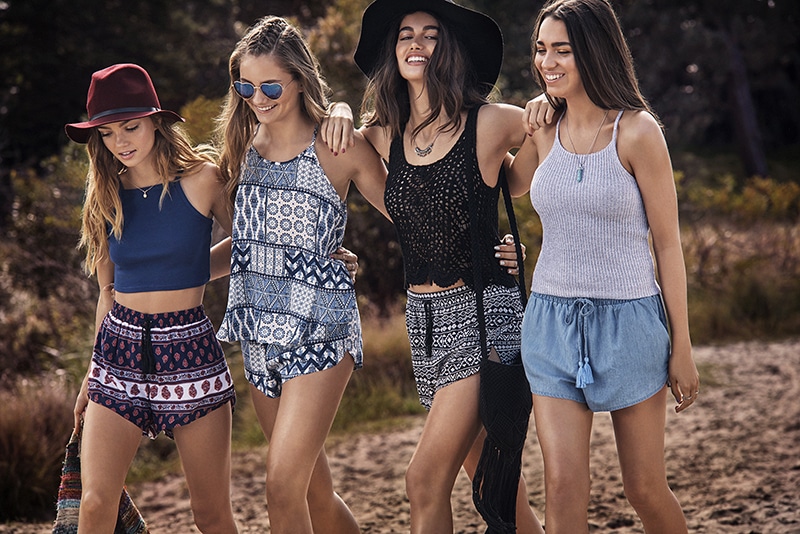 What are the key areas you analyze when searching for the latest trends, and what inspires you personally?
As a Trend Forecaster, it's important for me not to just look at fashion, I have to look for inspiration beyond the catwalks constantly. I truly immerse myself in culture to find common threads that I can piece together to see the bigger picture. Music, art, and film all go hand in hand regarding key areas to analyze for the latest trends. I take my camera along to music festivals and concerts, watch music videos, read magazines and watch reality TV – I hate to say it but KUWTK is a key influencer on fashion looks for my customer! Or it could be a key lyric from a trending song or a video concept that I can interpret into a fashion trend e.g. 'Dance,' especially ballet, is having a huge influence on music videos and the fashion world at the moment.
Any up-and-coming art exhibitions around the globe naturally impact fashion trends like the Pop Art revival inspired by exhibitions 'Post Pop: East Meets West' and 'The World Goes Pop'. The David Bowie exhibition influenced the already huge 70's Revival trend steering it in a more 'Glam Rock' direction.
Travel is a huge one, I draw inspiration from the many different cities around the world that I travel to. I also love to see how different cultures interpret different trends and colours, e.g. Japan will always differ from the UK, and the US will be different again. It's fun putting my researcher hat on to pull together all the puzzle pieces to help identify the next consumer-style tribes that are emerging.
How do you think technological advances, coupled with the influence of social media, impact the way trends evolve and the way we shop?
Technology and social media have had a huge impact on the way trends evolve. We no longer have to rely on the catwalks for fashion trends; trends can be born instantly online. Plus, it's not just about a key item anymore and waiting for it to go on general release to the public, it's about who's wearing that item/where/when/how many likes/followers/tweets did that post gain. Nowadays, everyone with a smartphone is a budding photographer/blogger/Insta-celebrity. Anyone has access now through Instagram to see behind the scenes at fashion shows, get sneak peeks of limited edition pieces before they go on sale, follow their favourite celebrity and see what they wear every day, and base their own wardrobe around this.
As the trend shifts more towards 'Instafamous' rather than celebrities, I tend to focus my research on these Insta-celebrities, ordinary 'real' people who have gained a huge following. They tend to influence my consumer more as their style is accessible and achievable, unlike some celebrities.
We also see more slow-burning trend items e.g. Valentino Rockstud shoe has been one of the most iconic shoes featured on blogs, posted on Instagram, and still favored by many fashionistas to this day on social media, even though its first release was back in 2010. This would have been a fashion faux pas in the past to be seen wearing a shoe from so many seasons ago! But now, social media has given a new lease of life to old trends or iconic pieces again or younger generations to enjoy and obsess over again.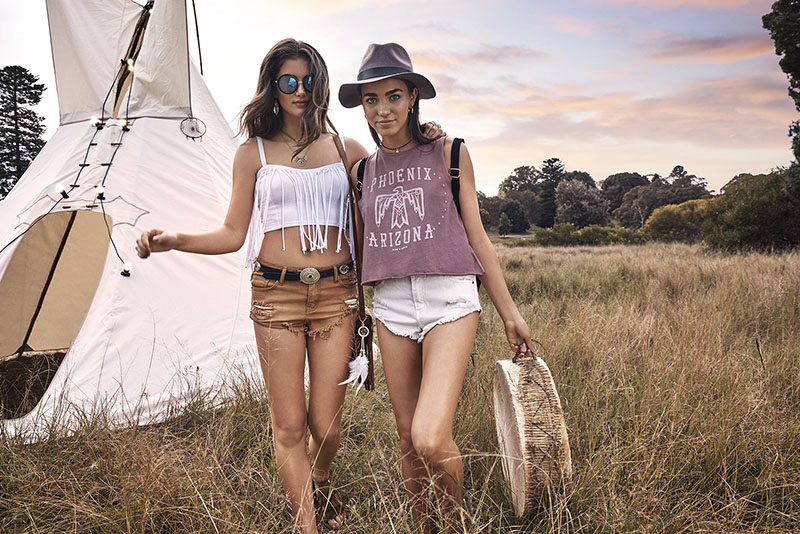 What are your top trend predictions this season, and what do you forecast for the coming season?
Fashion trends continue to delve back into key decades for inspiration. We've seen so much 70's influence last season. This will continue to influence key fabrics for our Autumn/Winter ranges, with retro fabrics such as corduroy and velour beginning to appear in our market again. The 'Athleisure' trend continues but with a retro sportswear twist – again, think velour and vintage Olympic graphics. The 90s have been another key decade that has continued to influence the 'Athleisure ' look, with 90's street brands enjoying a revival of crop tops and dungarees. CK Jacquard bands never looked so cool again, like they did in that unforgettable unisex campaign from the 90s; how could we ever forget Kate Moss in this!
The 80s will become the key decade for inspiration for next season with a retrospective look back on the 'Digital' age; computer-generated graphics and hi-fi pop cols begin to emerge back with 'Power Dressing' silhouettes influenced by YSL and Armani classics. We also see the return of the 'Grunge Princess,' the rebel without a cause, Blondie and Siouxie have again crowned fashion icons!
A major trend that will continue to grow is 'Customisation'. Retailers have enhanced their retail experience with playful in-store customization areas, from screen printing your own design onto a baseball boot to personalizing your jeans with badges and studs to embroidering your initials on your scarf or serape courtesy of Burberry.
These areas are designed to tap into the consumer's (especially millennials) current obsession with wanting to participate and personalize and help flatter the consumer's creativity. Suprè has adopted this trend through packs of iron-on badges, allowing our customer to customise her own denim jacket or jeans and also through 'Shoe Charms.' These are playful concepts allowing our girl to update her all-white sneakers with personalized touches by choosing her own 'emoji' style designs and attaching as many as she likes onto the laces of her generic superstars or airforce 1's!
What are the most significant differences between how markets in Australia, the UK, and the rest of the world adapt to trends?
I think the market in Australia is influenced more by the US market rather than the UK and European markets, where they have a tendency to buy into much more colour than what we would use in Australia, this can also be attributed to the different climate and skin tones. We also have a huge Asian population in Australia, which is also reflected by the influence of Japanese and Korean fashion on our market.
In past, Australia was somewhat viewed as being on the back foot in comparison to the rest of the world due to the difference in seasons because we had to wait six months before we could react to these trends seen overseas. It's quite the opposite now if a summer collection show happens in Europe in September; Australians are only going into summer in September, so it can be translated immediately and adapted at a retail level instantly into the local market. The growth of social media and insta trends also means we have to react to trends simultaneously, if not faster than the rest of the world, as the rest of the world is now our competition.
From a Cotton On Group perspective, we're lucky enough to have world-class trend forecasters who scour the globe to identify the trends and understand the products which are resonating most with customers. In the lead-up to Christmas, this has never been more important – our ability to deliver these products to customers with the speed to market they demand and supported by weekly product drops and daily replenishment will help set us up for a successful Christmas trade period.
How quickly do you react to market demand for trends orchestrated by celebrities? Do you ever feel you might have missed the boat with a certain trend or adapted it too early?
It's my job to filter which trends I feel are the right ones to react to, which I feel our customers will respond well to. From an initial idea orchestrated by a celebrity e.g. a slogan tee from a phrase or a song lyric that we could turn around in 4-6 weeks into the store. We are working on reducing this lead time even further, but we are conscious that our girl is more of a follower than a leader, which I feel is largely down to our customer's young age group. She is still finding her own style, so she doesn't want to stand out too much, and she likes to see other people wearing that style before committing to buying it. She likes being a part of her girl gang and fitting in. However, there are different types of girl gangs that she hangs in. These girl gangs form their own style tribes, whether they're 'Athleisure' or 'Grunge-Lite.' So I must consider catering to all these girl gang/style tribes when presenting my trends and ranging the collections with my team.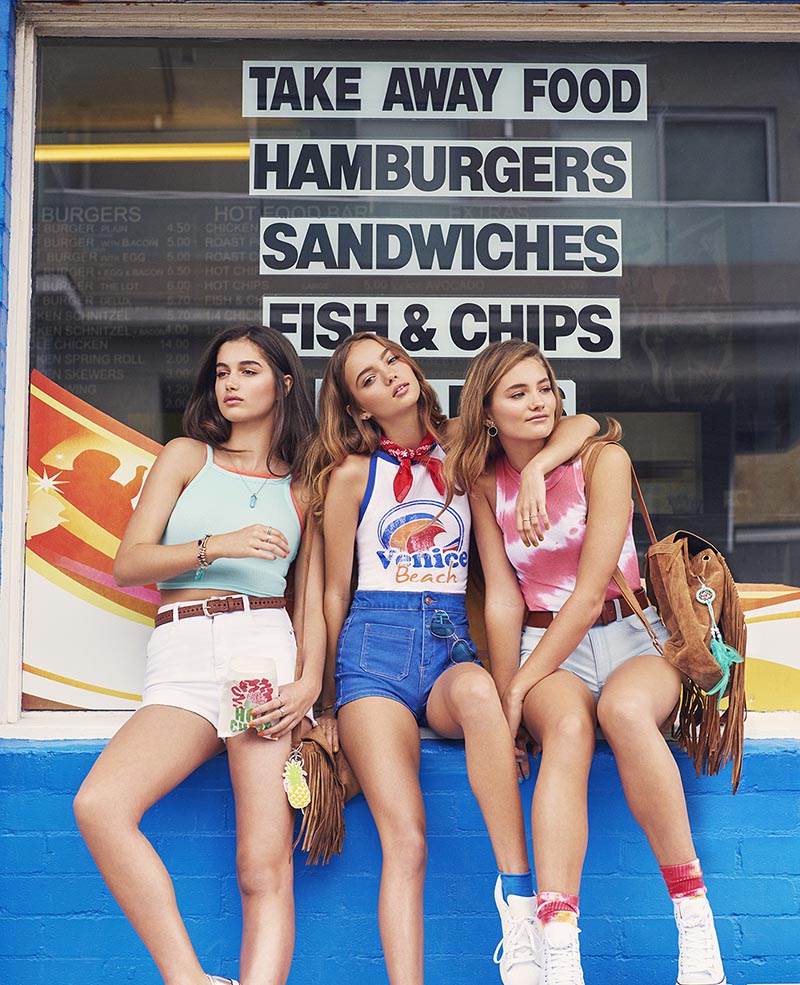 How does Supré address and consider social responsibility in terms of the environmental impact of fast fashion?
This is hugely important to us. We recognise that being a fast-paced business cannot come at the expense of operating ethically.
As part of The Cotton On Group, we adhere to an Ethical Sourcing Program, which underpins all our decisions when sourcing our products.
We maintain long-term relationships with selected suppliers to ensure their commitment and understanding of our business. We view our supplier base as an extension of our team. We are therefore committed to ensuring safe workplaces in the factories that we do business with, in addition to the protection of workers' human rights.
We also ask our supply partners to comply with the Group's Ethical Sourcing Audit, which measures their environmental practices.
We will continue to develop in this area as we're the first to admit there is more to do. We will explore every opportunity to do business ethically and sustainably.
When you forecast, how do you capture the imagination of the elusive fashion girl who is too cool to buy into trend-driven pieces?
When forecasting, my core customer and consumer-style tribes are forefronts of my mind, it's their imagination that I need to capture first and foremost to be able to deliver a successful vision/concept for our forthcoming ranges.
Secondary to this, I work very closely with Suprè's Creative Manager in the development and execution of our brand campaigns. We look for a wide selection of talent, utilising styling, hair, and makeup concepts, which aid us in communicating directly with this fashion-forward girl. The apparel styles may be commercial, but our execution of these campaigns and working with Suprè Girl Gang talent like 'Inka Williams' and 'Shelby Hamilton help us speak to the fashion-savvy and more fashion-forward customer. We also try to capture this girl through our Instagram account and Suprè online magazine, which features relevant fashion trends, scenes, and cultural content.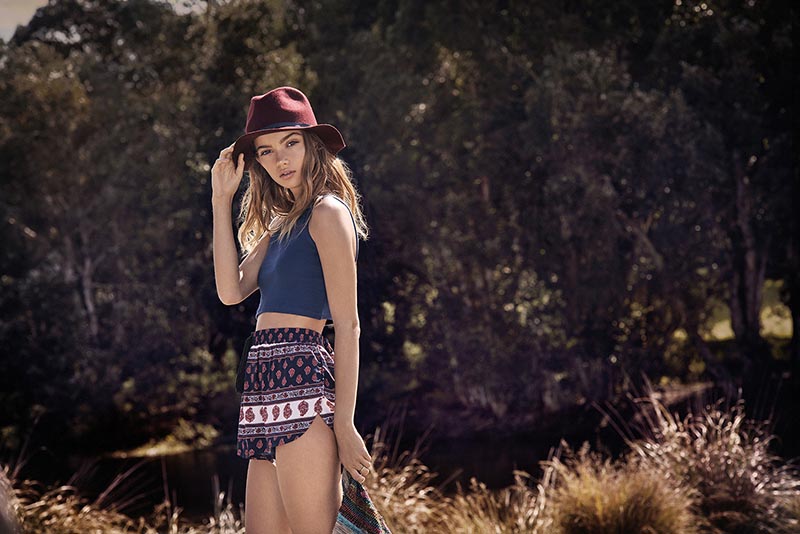 What are the key areas that established and growing Australian fashion labels like Supré focus on, in order to succeed in the challenging marketplace?
Suprè is in constant evolution to ensure relevance and aspiration with our core demographic of customers, girls aged 13-22. A couple of key trends we are focusing on as a brand connecting with Gen Z include; 24/7 brand access and authentic brand engagement.
Our customers are looking for a deeper, more personal connection with our brand around the clock. Unique content, entertainment and experiences whether through online (especially mobile) or instore environments are integral to gaining and keeping her loyalty. We are heavily active through social channels including Instagram and Snapchat and in 2015 we also established gUrl Mag, an online and print publication focused on girl culture to both enrich and inspire our audience.
Another key area of focus is our opportunity to impact positive social change in the lives of our customers. The Suprè Foundation, through its partnerships and initiatives believes in fostering a world where girls are empowered. In 2014 Suprè partnered with headspace, the National Youth Mental Health Organisation to take a stand against bullying. Through the sale of Suprè Foundation products in store and online we have been able to develop the Suprè Foundation Grants Program with $300,000 committed to the development and implementation of anti bullying programs through headspace centers, schools and the wider community in 2016.
What does the future of Supré hold? What is your forecast for Supré brand?
It's an exciting time for Suprè. New opportunities are arising every moment that allow us connection and engagement with our customers in unique, fun and personal ways (keeping up is half the challenge). Suprè is a brand that believes in the power of girls and through our actions, partnerships, talent and team we want to create an environment where girls are lauded. To do this we must remain well-versed, informed and engaged in the day-to-day lives of our consumers understanding their values, desires and needs. In doing this we hope to continue adapting and growing for the next generation girl.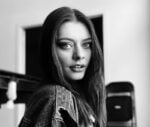 Alexandra Feiam is an experienced fashion writer who holds a degree in journalism. She has an impressive portfolio and expertise working as the Editor at Power Retail and Commercial Content Editor at Newscorp. Ally has been writing for The TrendSpotter since 2018, and her work has been featured in notable publications such as The Herald Sun, Arirang TV South Korea, Kidspot, The House of Wellness, and The Daily Telegraph.
SUBSCRIBE TO OUR NEWSLETTER
Subscribe to our mailing list and get interesting stuff and updates to your email inbox.