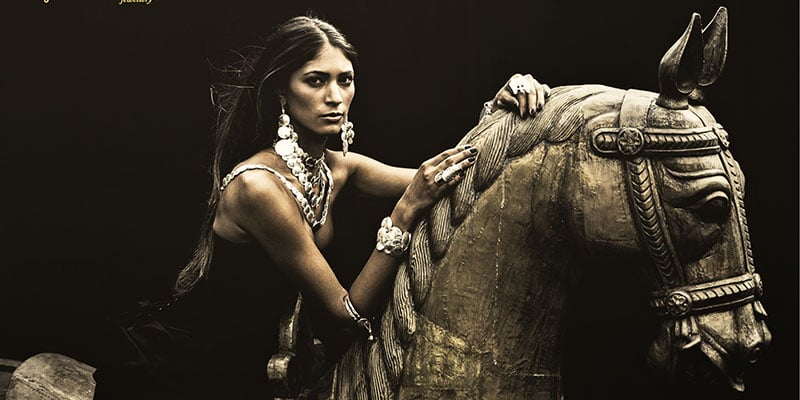 On 897 High Street Armadale, Melbourne, Australia, you will find a unique shop guarded by beautiful wrought iron gates, and filled with distinct, handmade and highly decorative pieces.
Established in 1994, by founder Fiorina Golotta, Fiorina Jewellery has already celebrated 20 years in the industry. Her bespoke jewellery, featuring silver antique charms and gem studded pieces, has attracted a loyal clientele both locally and internationally.
Golotta's striking collections draw inspiration from the Victorian, Byzantine and Etruscan eras. Although they are full of history they also have a modern twist to ensure that they remain current. When it comes to Fiorina, it's not just the jewellery that is so special about this company, but also the people.
Golotta is a living representation of her art. It is not just her amazing attention to detail that stands out but her charming personality and pure passion for her work, her clients and her staff. At Fiorina Jewellery the whole team works together on new creations and they are so close that they have become a close-knit family, much like the loyal clients of the brand who have in many ways become Golotta's muses. This is a unique brand, one that has a beautiful story behind it, and offers something much more personal than the mainstream, mass produced giants out there.
We already know that Miss Golotta is a very talented woman, but she has a very interesting story to tell. Today we caught up with Fiorina to chat about the brand, creative process, inspirations, muses and jewellery trends.
When you design, who are you designing for? (Who do you envision wearing your work?)
The way l make jewellery feels so interactive that it's either bespoke and the wearer is totally taken into consideration for what they need. But so often l'm delighted at who is attracted to specific pieces.
Your work has been described as "quality, elegant and timeless." In your own words, how would you describe your work?
I like to describe my work as modern day talismans that really help express the wearer's personally or character traits. I love that what l make is still relevant 20 years on.
Is there a question you wish you got asked in interviews, but never did before?
No particular questions. I guess really it's more important to not be misquoted!!!
What are your all-time favourite FIORINA pieces? How have your designs evolved?
I tend to get extremely attached to particular pieces that I have made with specific intentions. All of my early coin rings set me on a path. Each time l wear a ring it evokes such incredible memories and transports me to such nostalgic places giving me a strong sense of identity.
How do you balance creativity with commerce?
I can't delve into the commerce world it would be in total resistance to what l believe makes my jewellery so heartfelt and worn by such a varied clientele. Creativity is a luxury so l never take it for granted.
If you could see any woman wearing your striking designs, who would it be?
Naturally I'd love everyone in the world to wear Fiorina Jewellery!! I still get a buzz from seeing my jewellery on certain celebrities or on very soulful people. Maybe Oprah one day!
Talk us through your design process in creating your pieces?
The best part is the absolute delight in making beautiful decorative things. The stones or materials l work with are so precious to me that l can't help but be responsive to the energy they give.
Do you have a favourite accessory designer that you admire?
I absolutely adore accessories – l always have! It; such a quick insight into people's personality! l love quality and good design – l'm loving Valentino at the moment.
Do you feel there's a significant interest for young jewellery designers at the moment?
I believe jewellery is always important, not just in a fashion sense but also culturally and tends to be associated with many joyous occasions – hopefully this continues to inspire more designers that understand this.
What do you think are the current and future trends in accessories?
I'm secretly soo happy that jewellery feels tribal, big and bold again. Women are loving wearing oversized pieces earrings or cuffs.
You've already celebrated 20 years in the business, where do you see the brands future?
I can only ask for another 20 years of longevity and creativity. I feel like I'm going to start a sub range soon in the near future.
Finish the sentences:
I can't start my morning without… copious amounts of coffee!
The most meaningful piece of jewellery I own is… my carved coral 'horn of plenty' that always reminds me of my father and all the blessings and generosity he provided me.
When I'm looking to get inspired I…go back to my beginnings and remember how far l've come.
---
ADDRESS: 897 High Street, Armadale, Melbourne, Australia
WEBSITE: www.fiorinajewellery.com.au
PHONE: +61 3 9509 8883
TRADING HOURS: M to F 10-6 Sa 10-5
---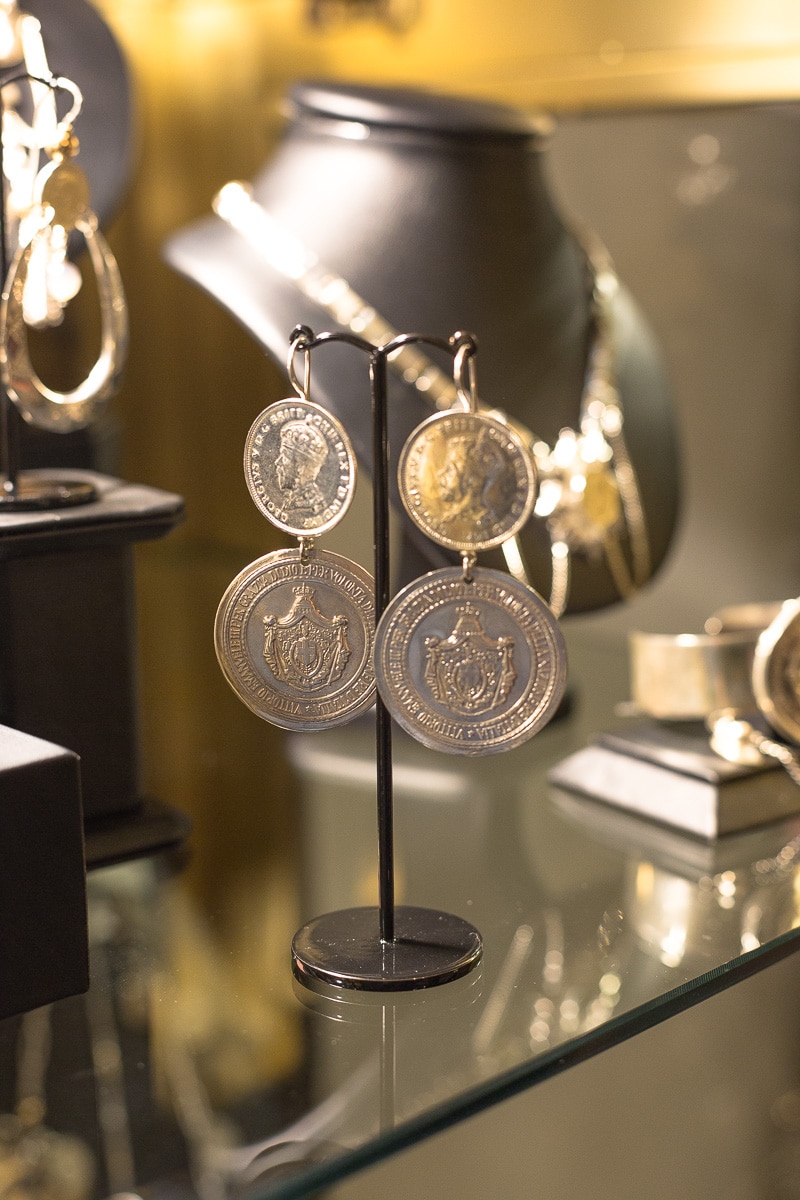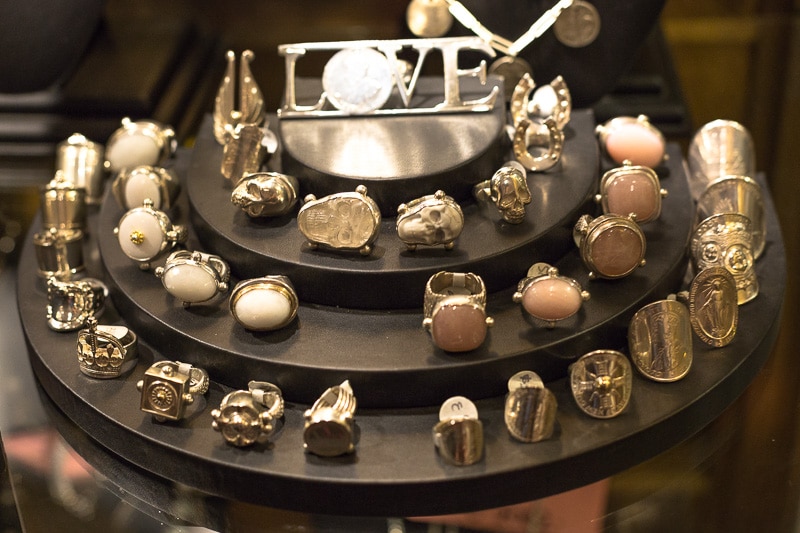 Photography by Colin Gold
See more images from Fiorina Jewellery 20th Year Anniversary party.
SUBSCRIBE TO OUR NEWSLETTER
Subscribe to our mailing list and get interesting stuff and updates to your email inbox.