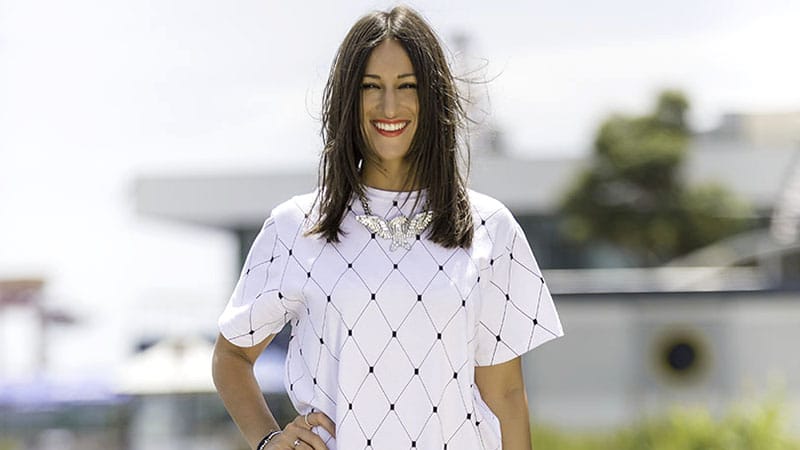 In its move in an exciting new direction, the Melbourne-based boutique clothing label has announced after more than six years of trading; it was time for a brand change, with the tone remaining polished, editorial, confident, sexy, subtle, mature, and chic. And so, ten weeks ago, the Mossman creative team welcomed Deanna Depetro as the new Creative Director and head of product development.
To kick off the new transition, Deanna and her partner Ben De Rango launched their collaborated collection for Mossman in selected stores on Monday, July 8th, with weekly installments of 5-8 pieces to continue. A mixture of black and white with splashes of vibrant colour, every piece of this first collection reflects Mossman's four new core values by consistently remaining feminine, stimulating, subtle, and classic with, of course, a 'Mossman' twist.
As a fashion buyer and product developer in Australia and New York, Deanna brings over ten years of experience within the fashion industry. Her style can be defined as modern European; it has an editorial feel, classic, chic yet an effortless look, which resonates with the Mossman design aesthetic. In this exclusive interview, we sat down with Deanna to get a peek into the inspiration behind the designs, the must-have Mossman pieces this Spring/Summer, and the preview of what's to come.
How did working in New York prepare you for your transition to Mossman?
New York is a very fast-paced city; you need to be able to adjust and move at that pace. You have to be super organized and expect the unexpected. Working under pressure was another major requirement for NY. Mossman is on a much smaller scale; it's still fast in launching new products into stores weekly, so applying my skills from NY to Mossman was a very smooth transition.
What would you say are the main differences between US and Australia in the fashion industry?
I don't think there is a huge difference between the U.S. and Australia. We both have many amazing designers and use beautiful textures and printed fabrics. I feel Australian designers execute the whole story better. There is a story behind what they're designing, how it's merchandised, and the campaign based upon the creation. Other than the fact the U.S have a far greater population and is a mass market compared to our more exclusive designs. But it's always inspirational to visit a city that is so different yet similar on so many levels and dissect the comparisons.
What does fashion mean to you?
Fashion is art; it's a way to be able to express yourself, it's confidence, it's sexy. It gives women power and attitude. Fashion is a powerful thing and has to be utilised effectively so that it inspires our Mossman woman.
What things currently inspire you and have inspired the latest collection?
My current inspiration has come from freedom. Being able to explore prints, colors, and silhouettes. Changes in my personal life have given me a new focus and inspiration to be bold and confident. I'm always being inspired, whether it's taking a short trip around Australia or internationally, there is always something I take from that and apply to the collection.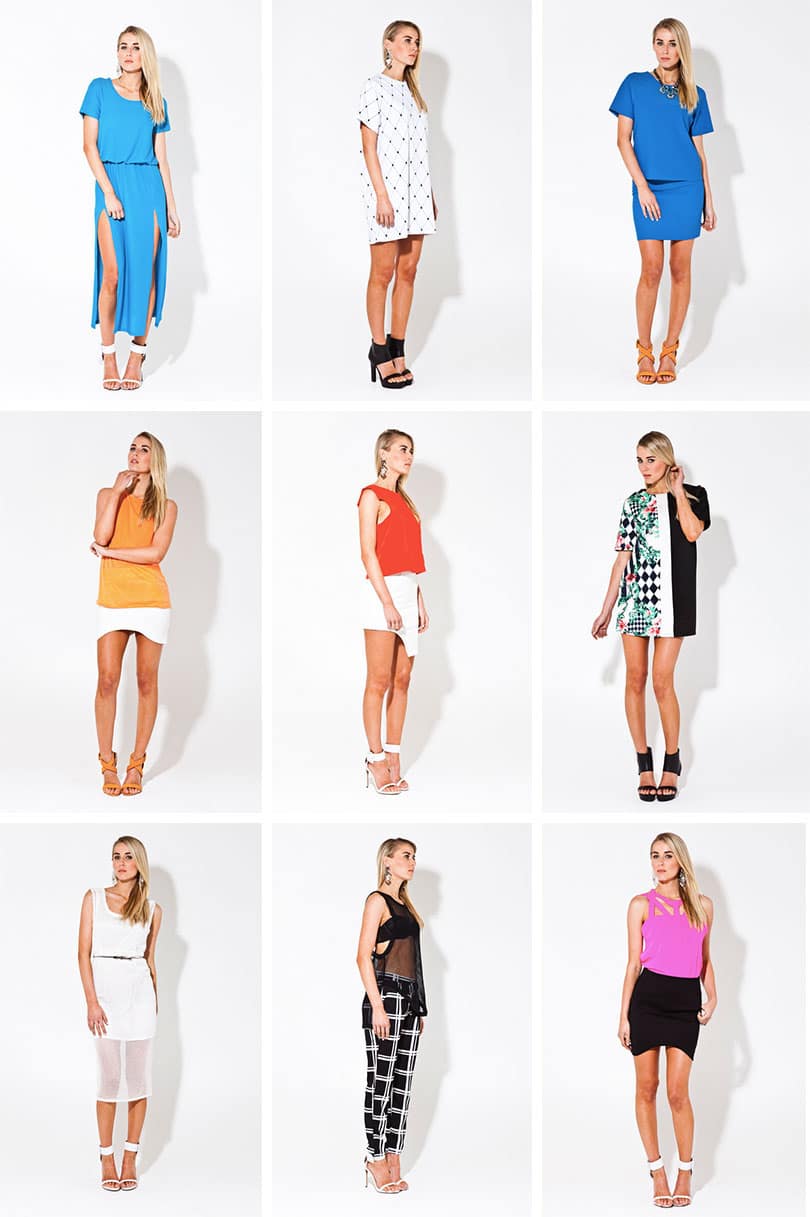 How/in what ways has blogger collaboration influenced the Mossman brand?
Bloggers have been a major influence on Mossman. Not only do they expand our brand exposure, but they also bring the product alive. They style an outfit together that is inspirational and easy for our Mossman woman to wear. They create refreshing and unique looks that we aspire to. We want to have what they wear, and as women, we want it now. We want to showcase the most up-to-date trends in fashion and can do this by collaborating with bloggers.
What are some Mossman pieces every woman should own?
Every woman should own a pair of our Pinnacle Pants; they are the most flattering pants and suitable for all body shapes. Our Primrose Path top is another great piece that can be styled back with any existing bottoms in your wardrobe. If you're looking for an outfit for the weekend, we have that too. Mossman is known for fast fashion and on-trend pieces at affordable prices.
Would you say knowing who you are has defined your design aesthetic?
Absolutely. When you're confident and have direction in your life and know what it is you want, you know there are so many women out there who want those same things. It makes designing so rewarding and satisfying.
Do you surround yourself with people who share your vision?
Without the Mossman team, which is a tight small team, Mossman wouldn't be possible. We embrace a positive attitude and energy from our headquarters to our store staff. We pride ourselves on having a dynamic and productive team with the same vision. We all work together, and we get the job done. We are ambitious, set goals, and achieve them together. This is the most amazing feeling to be able to share our success as a team.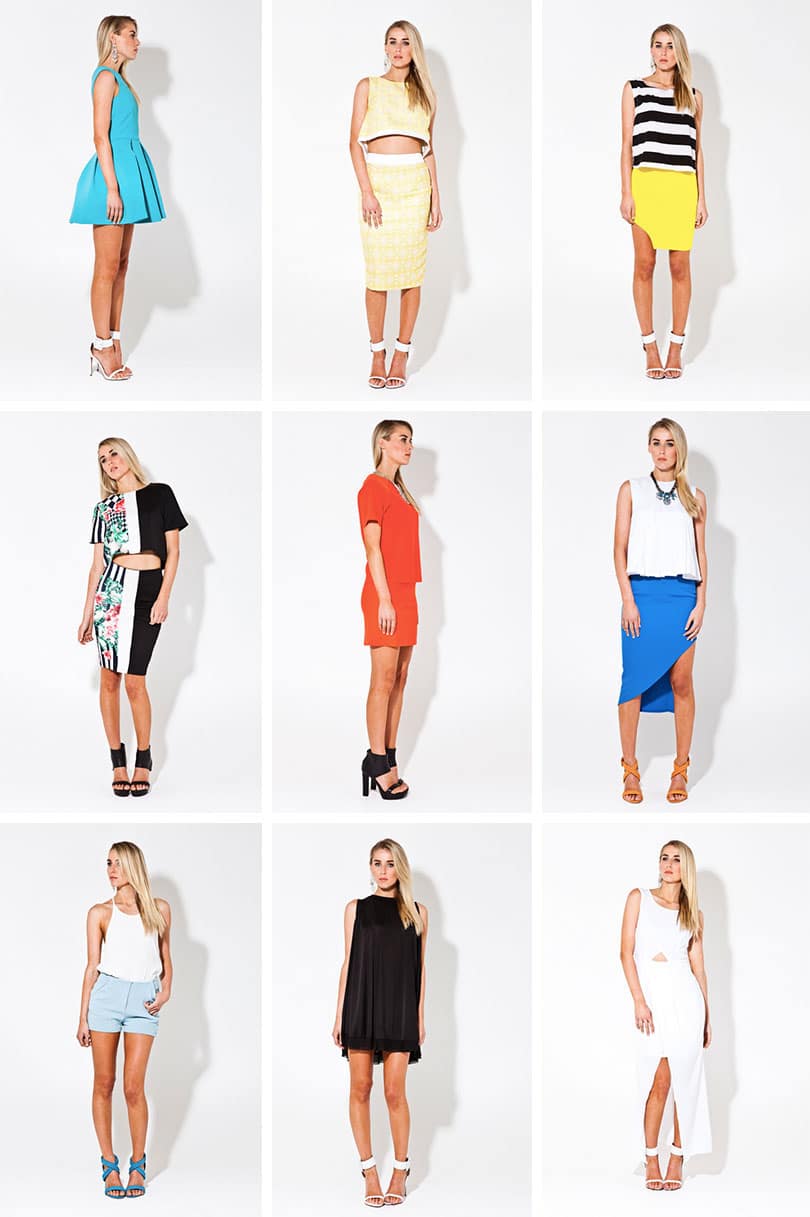 Were you always the best-dressed kid in school?
I would like to think so. I took great pride in what I wore as a kid. Having my mum as a seamstress was a bonus. I had the opportunity to source fabrics with her and create visualized outfits. It was lots of fun. I look back at the photos and was definitely ahead of myself.
What can we expect from Mossman in the coming years?
Mossman is forever evolving. With two new stores opening before Christmas, our model is a perfect fit in the market. Ensure we have structure and strategies in the ever-changing retail industry. I would love to create Mossman Man and Mossman mini; that's definitely on the list of goals. The sky is the limit for us at Mossman.
SUBSCRIBE TO OUR NEWSLETTER
Subscribe to our mailing list and get interesting stuff and updates to your email inbox.